Why Tenerife Is the Best of the Canary Islands for Outdoor Adventure, Cuisine, and Working Remotely
As the dregs of last winter took hold, I was sitting in Ohio, dreaming about my first European summer. For years I wanted to spend the summer in Europe, drawn by the desire to experience the rustic coves, crystal-clear waters, gastronomic endeavors, and sunny days the continent is known for during peak season. Lingering over conversation – and perhaps an extra pour of wine – with friends as we watched the sunset, well, that would be the clincher.
A work trip to Tenerife, Spain, checked off each of these things, proving to be both a beautiful locale for a getaway and a productive place to post up and work. As a nomadic traveler for over a year, I'm always on the hunt for places that combine work and vacation while keeping the true essence of a place intact. Whether you're looking to visit the island for one week or one year, there is something for every type of traveler to discover and get lost in.
Tenerife is the largest of Spain's seven Canary Islands and sits off the coast of West Africa. Airlines including SWISS, Air Canada, and Lufthansa operate direct flights from New York to Tenerife, making it easier than ever to visit the island. The island's weather is warm all year round, with temperatures averaging 74º F. From the lush forests, majestic volcanos, and black sand beaches, this island is an excellent place to meld a passion for both seaside and on-water activities with hiking and other mountain excursions.
We hope you love the Hotel Vulcano and other Tenerife hotels we recommend! Just so you know, Matador may collect a small commission from the links on this page if you decide to book a stay. Listed prices are accurate as of the time of publication.
Hotel Vulcano is an ideal place to base yourself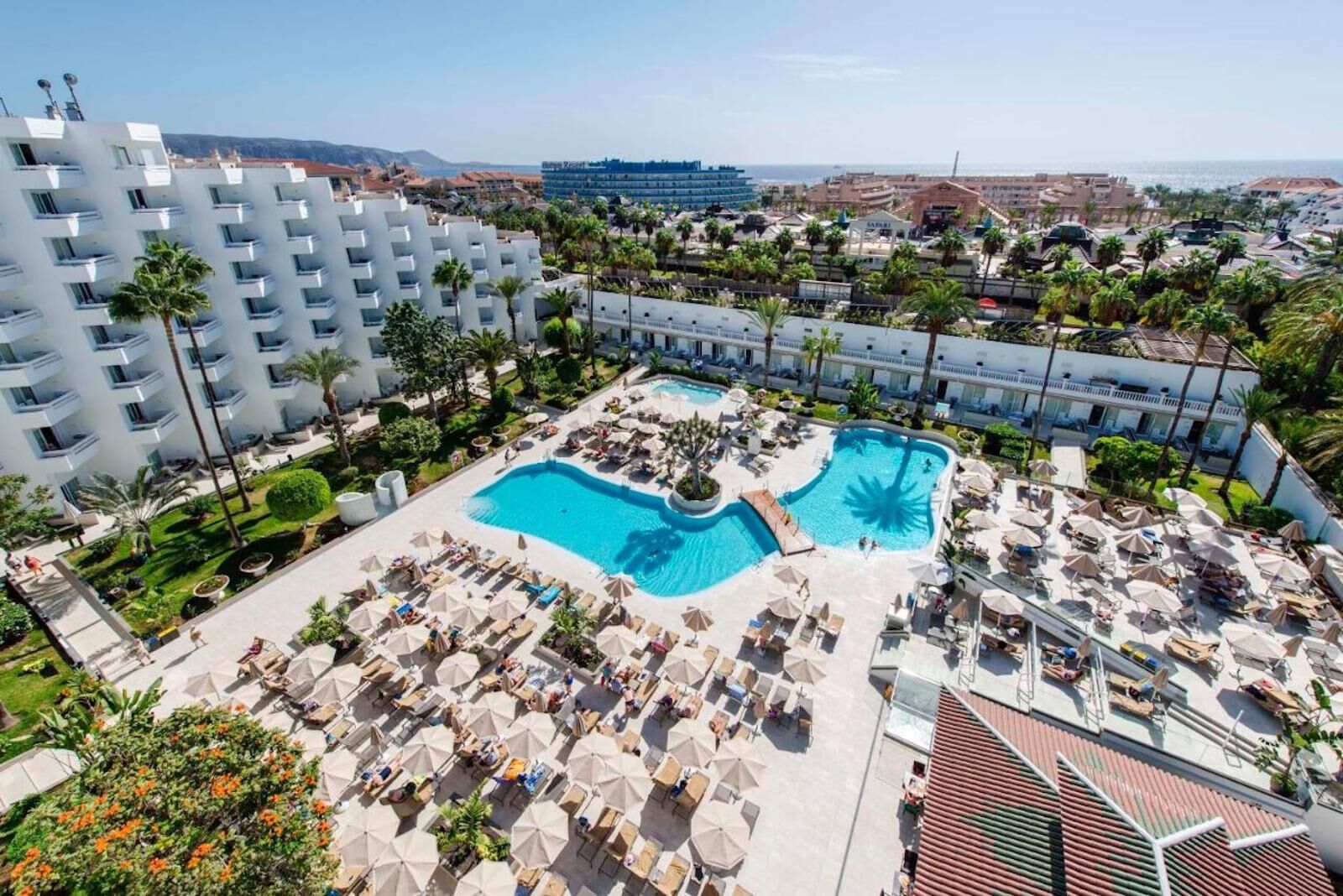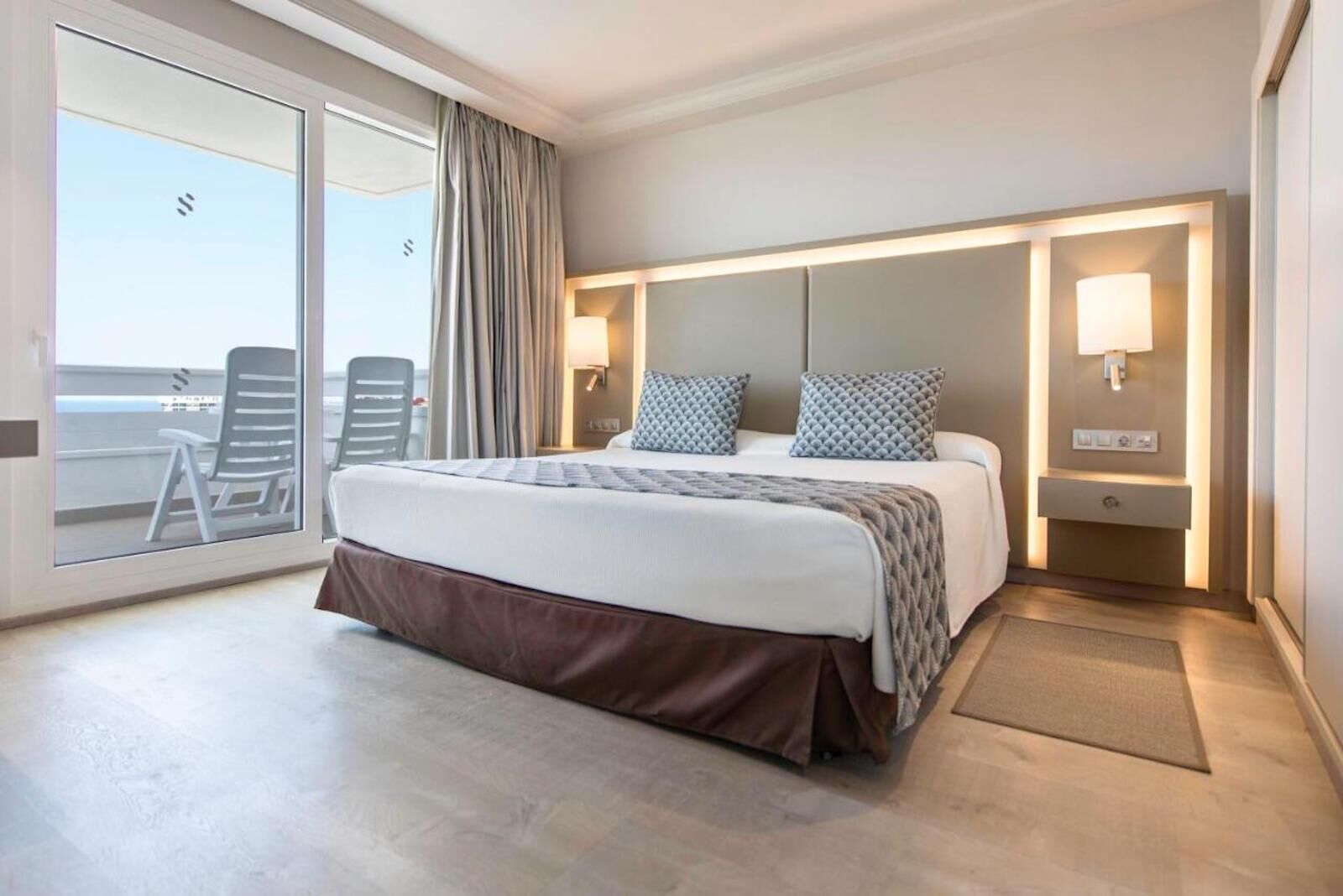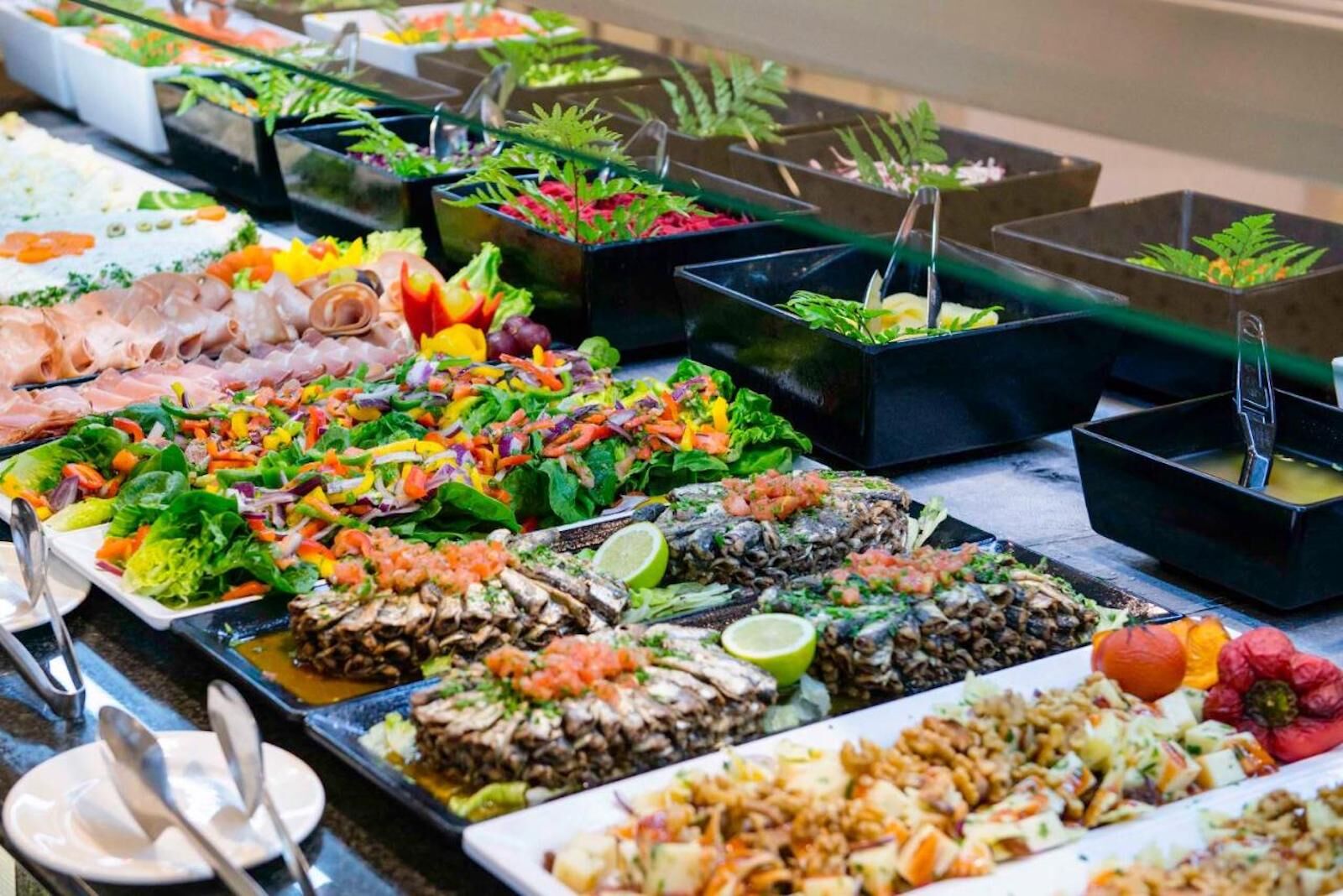 During my time in Tenerife, I stayed at Hotel Vulcano. When you first walk into the lobby, you're greeted with a garden-like design as plants flow over the ceiling and ledges. The hotel is situated in a great location, making visiting the many beaches and shopping there convenient. The dining at the hotel is buffet-style for breakfast, lunch, and dinner. The average room rate is €170 (about $170) per night, with many deals and packages offered throughout the year. The hotel offers several room types; with the standard room, the beds are on the smaller side and smaller than a regular twin-size bed.
The rooms also have a balcony that provides picturesque views of the island and pool area. In addition, the hotel is equipped with amenities such as a gym, spa, and rooftop pool, which I enjoyed taking advantage of. The hotel is located in Tenerife South which has the most hours of sun on the island. It is also populated with plenty of hotels, restaurants, and attractions. I had a comfortable stay for the week and would recommend this hotel to families and travelers looking to stay in a central location.
There isn't an official business center in the hotel, but the lobby area has an "internet zone" that was suitable for any quick emails I needed to send. However, Tenerife is packed with several coworking spaces making this a perfect place for digital nomads to call their base. My only regret is that I didn't organize a more extended stay.
Tenerife proved to be the perfect place to cowork
For remote workers looking for the best of the city, beaches, and pristine weather for an affordable price, Tenerife may be the next best place to call home. Tenerife Work & Play is an online resource helping nomads and remote workers navigate and move to the island. They offer assistance from everything in figuring out transportation to the best accommodation options. On average remote workers can cover all their basic expenses for about $1,500.
While strolling through the island's north side, I visited San Cristóbal de La Laguna, a World Heritage site by UNESCO since 1999. La Laguna still has its original layout but has modernized with the streets being filled with local thrift shops, restaurants, and coffee shops. You could easily get delightfully lost with every turn. While walking around, I stumbled upon a coworking space called SOHO La Laguna. This vibrant space in the heart of La Laguna is perfect for creative entrepreneurs looking to build with the community.
Another coworking option in ​​Santa Cruz, a port city on the island, is Espacio Kernel. The coworking space is in a central location and is designed to encourage collaboration among remote workers. They have flexible membership options and are open to adopting the space to travelers' needs so they can feel at home and create their best work.
Enjoying island cuisine with Spanish and African flavors
The food on Tenerife does not disappoint. Everything I had was an electric combination of savory and sweet, an ode both to the island's near-African locale and Spanish colonial influence. One must-try dish is watermelon salmon salad, by far the best salad I ever had, just enough to turn me into a pescatarian. My favorite part of traveling is wandering areas and finding hidden places to eat.
During my excursions around the island, I found two places that I highly recommend, the first being Parador de las Cañadas del Teide. This restaurant is located inside a rustic hotel within Teide National Park. It is perfect for anyone visiting the island's must-see volcanic sites. It's a mountain house that blends into the surroundings with priceless views and food to match. The second place I indulged my taste buds was Hotel Laguna Nivaria, in San Cristóbal de La Laguna. This is more of an upscale dining place that serves a mix of fresh fish and meats.
Travelers can never go wrong with wandering through Mercado Nuestra señora de Africa in Santa Cruz and buying local crafts from artisans, flowers, and fresh fruits and cheeses.
What to see and do around Tenerife
There is no shortage of things to do on the island. For convenience, I booked all my tours through the operator Touring Canaries. Our tour guide for the week, Cristo, brought our trip come alive with local insight and an insider's perspective that even a long-time digital nomad couldn't offer. He also kept us on our toes with new and existing things to experience, such as touring Teide National Park, a UNESCO World Heritage Site.
We also stopped at Anaga Rural Park, which covers 14,500 hectares (35,800 acres) of lush green mountainscape, hikes within which provide some of the best ocean views on the entire island. There are also a plethora of hidden beaches on the island. With rental cars being $50 a day, spending a free day driving along the coast is an affordable and beautiful way to see the island. To cut this cost down further, rent a scooter. You won't make it as far, but with some many beaches to visit — One of the most beautiful being Playa Montaña Amarilla, not far from the hotel — there's no need to venture too far.
What did you think of this story?