in paid partnership with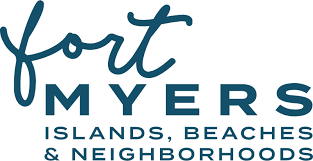 If you're looking for the best beaches in Southwest Florida, look no further than The Beaches of Fort Myers & Sanibel. It's right in the name, after all. Here, the Gulf has sprung up a series of beautiful barrier islands, long slips of sand just off the mainland with sparkly, quartz-white beaches and turquoise waters that hover around 75 degrees. Many have been made into preserves, state parks, or other public parks, and each has a personality of its own.
But if they have one thing in common, it's that they're all natural — and, as paradises go, fairly low-key. There are dozens of sandy spots you could put on your beach bucket list in this part of Southwest Florida. In no particular order, here are eight of the best.
1. Alison Hagerup Beach Park
When you need a bit of nature but don't want to be too far removed from the big wide world, Alison Hagerup (aka Captiva Beach) is the way to go. Lining the northern Gulf-side stretch of Captiva Island, it has clean white sand, seashells, and dolphin sightings — all with a fun, family-friendly, local vibe. It's a great spot for a picnic, and there's easy access to Captiva Island's shops as well.
At dusk, Alison Hagerup transforms into a place for romance. The beach faces pretty much due west, meaning sunsets here are nothing short of magnificent.
Stay:
Located on the northern end of Captiva and within walking distance of Alison Hagerup Beach,
South Seas Island Resort
feels like an oasis within an oasis. The resort features plenty of condos, suites, and beach houses, along with tennis courts, swimming pools, a golf course, a marina, a tiki bar, a '50s-style diner with boozy milkshakes, and a 330-acre nature preserve. And did we mention the 2.5 miles of private beach?
2. North Captiva Island
Welcome to Old Florida. North Captiva Island was part of main Captiva Island until 1921, when it was separated by a hurricane. It's a little over two miles long, and you can only access it by boat.
Once you're on the island, transportation is golf carts or your own two feet. Although the island has some private beach homes and a few restaurants, more than half of its four miles of beach is protected, so it still has that welcome-to-your-own-private-island feel. One of the most beautiful spots is the sandbar that's sometimes uncovered on the west side of the island, where you can wade far out into the Gulf at low tide.
Activity: Take an island tour with Captain Brian On The Water – Eco Boat Tours. Captain Brian is well-versed in nature, photography, and history, and his tours merge these passions with the picturesque landscapes of The Beaches of Fort Myers & Sanibel. He's been boating in the area's waters for 25 years and is a certified Florida Master Naturalist. Choose from sunrise tours, photo safaris, shelling tours, birding tours, and nature tours, some of which often venture to North Captiva Island.
3. Lighthouse Beach Park
Lighthouse Beach Park, on the eastern tip of Sanibel Island, is a great place for the family. The blue-green waters tend to be shallow and calm here, and there are interesting nooks to explore both on and off the soft sands. You can't and won't miss the late-19th-century lighthouse, one of the first to be built in this part of Florida.
The beach park's location is a quick drive from the mainland, which means it's typically a popular spot on weekends, so come early!
Activity: Ditch the car and tour Sanibel Island on a trolley with Adventures in Paradise. You'll learn all about the island's fascinating history, going all the way back to the time of the Calusa Indians. (Of course, you'll stop at the lighthouse and learn its story, too.) If you want to explore the waters around Sanibel, this friendly team runs pontoon boat tours as well.
4. Bonita Beach Park
Bonita Beach Park lies at the southern end of Bonita Beach, a beautiful stretch of white sand resting between the Gulf and the mouth of the Imperial River. It covers 2.5 acres, and there's a nice boardwalk to wander once you've got enough sand between your toes. Picnic in the gazebo, rent jet skis, go parasailing, pick up shells, watch for seabirds and dolphins, and take it easy. This is a beach made for slowing down.
Stay: Bonita Beach Park is about a 15-minute drive south from Pointe Estero Beach Resort, located on the southern end of Fort Myers Beach. The high-rise resort (hello, sunset ocean views from your 15th-floor terrace!) was recently refreshed, and the one- and two-bedroom suites are sleek, clean, and comfortable. You'll wander between tropical gardens, a waterfall pool, hot tub, tennis court, and patio complete with BBQ grills. Don't be fooled by its "grown-up" amenities — this place is also family-friendly.
5. Blind Pass Beach
Blind Pass Beach sits at the western end of Sanibel Island, separated from Captiva Island by the eponymous water passage. And guess what the pass's swift currents bring in? Seashells and fish. The beach park continues south down the island, and it's the waters in this section that are best for swimming.
The beach at Blind Pass has a tropical feel, with big trees for shade and swooping birds that call those trees home.
Stay: Imagine yourself in a six-bedroom setup with heated pool, private dock, and two kitchens. Or a mission-style hideaway complete with outdoor fireplace and bell tower. Don't worry — more modest rentals are plentiful, too. Sanibel Captiva Island Vacation Rentals has everything from Gulf-front condos to quaint houses set away from it all. And if you decide you can't possibly leave this paradise, they also do annual rentals.
6. Bowman's Beach
Wide, sandy, and populated by sea oats and palm trees, Bowman's Beach is consistently ranked as Sanibel Island's top stretch of sand. It's almost two miles long and a hundred feet wide, so there's plenty of space to spread out.
The beach is backed by bayous and keys, and there are no hotels in sight, so you'll feel like you're in nature — if nature included amenities like grills, bathrooms, a playground, and a fitness trail.
Stay: Sanibel Moorings Resort gives you the best of both worlds with its apartment-like digs in a resort-style setting. The interiors are fun — everything seashell, starfish, and bright colors — and they also have screened-in lanais. The resort has both bay and Gulf-front accommodations, with its own beach (with beach chairs and umbrellas for your use) as well as pools and botanical gardens.
7. Cayo Costa State Park
Cayo Costa is an undeveloped barrier island and state park that's only reachable by boat (a ferry runs from Captiva Island, while tour companies or a boat rental can get you there from many other locations in the area). It enjoys an almost legendary status among Florida visitors in the know. Why? Nothing is disturbed here.
Seriously. Fallen trees and washed-up conch shells become wind-worn and bleached. On the right day, you can walk for miles without seeing anyone. Explore sandbars, look for sea-turtle tracks, or watch for one of the 200 species of birds that roost on the island. The only thing that's changed in the last millennium is…well, nothing!
Stay: West Wind Inn on Sanibel Island is a great home base if you're planning to hop a boat to Cayo Costa but want easy access to all the amenities of Sanibel Island when you return. The inn is a classic beachfront resort, with classy, dark wood finishings and screened-in porches. There's also a grassy lawn, shuffleboard, a pool and pool bar, and the Normandie Seaside Café, where you can feast on curry mussels and coconut shrimp.
8. Lovers Key State Park
Lovers Key State Park, located just south of Fort Myers Beach, is nature's playground. It's a whopping 712 acres comprising white-sand beaches, three barrier islands, and canoeing and kayaking trails. The beach itself is almost two miles long, with plenty of nooks to find some solitude.
Rent a kayak or canoe and paddle in and out of the back estuaries and keys, where you might see sleepy manatees and mama dolphins teaching their babies to feed. There's so much nature here that if you somehow manage to visit without seeing incredible wildlife, no one would believe you.
Stay:
The Song of the Sea resort on Sanibel Island is located within easy striking distance of Lovers Key and several other beaches on this list. And it's just one of the four properties that make up
The Inns of Sanibel
: Sanibel Inn gets you a heated outdoor pool, tennis courts, and screened-in porches; Sunset Beach Inn features clean, bright rooms and old-school yellow cabanas and hammocks; and Seaside Inn with its quiet and intimate cottages puts you at pretty much walking distance to the aforementioned Lighthouse Beach Park.