in paid partnership with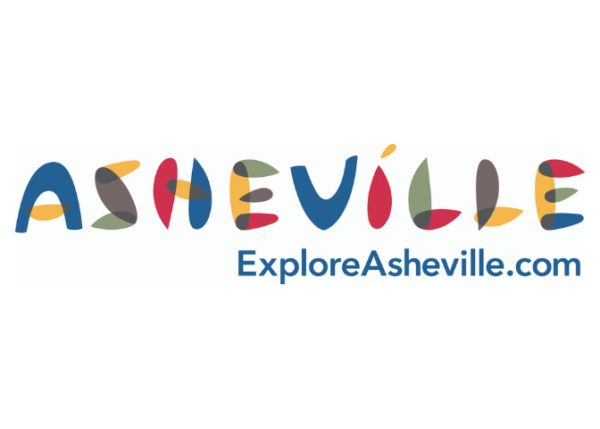 WHY ASHEVILLE? Let's start with the obvious: access. I've lived in some of the most notable "outdoors towns" in the US, including Boulder and Seattle, and nowhere in the country have I found such easily accessible, year-round outdoor activities for the whole family. I'm talking about SUP on the French Broad right from town, or tubing in summer — either way, you're cruising downstream with possible stops at the Smoky Park Supper Club or Salvage Station (why not both?) for craft IPAs and food so good it'll be hard to leave. I'm talking about the inaugural plunge at Sliding Rock, the late summer hikes in Graveyard Fields when the tulip trees are turning yellow and you spend hours picking blueberries.
It doesn't matter what your activity level is, there's a place for you. Want to take your kids mountain biking for the first time? There are trails everywhere. Hardcore paddler? In less than an hour you're stomping drops in the Narrows of the Green. Old-school whitewater cruiser? The French Broad is right there for fun class III year round. Or maybe you just drive the Blue Ridge Parkway, stopping at overlooks for picnics, or take the family on farm and foraging tours that spiral out from Asheville into the hollows across Western North Carolina.
For me personally there's a kind of magic to this proximity. My "home river," the French Broad, is so close I can get to different sections just to clear my head on breaks between work in the middle of the day. Sometimes I'll hike in with the kids and just swim and play along the shoals at Stackhouse. Other times I'll go on little solo paddling missions. Here I am paddling there so you can see what it looks like:
This is one of a few sanctuaries I'm lucky enough to have near my house in Asheville. Each of us who lives here seems to find one that fits. For some it may be a favorite stretch of singletrack at Bent Creek. For others it might be a quiet spot along the Mountains to Sea Trail. And although there are so many rad towns in the US I've been fortunate to live in and explore — some with epic Rocky Mountain snow, others with powerful Pacific beach breaks — there's no other place for me like Asheville in the way it has these intimate and ancient-feeling places.
Here are a few other reasons why Asheville is one of the most interesting towns in the US for people who love the outdoors.
1. Our culture is strongly rooted in outdoor education.
Asheville and the surrounding Western North Carolina (WNC) area is home to some of the most successful outdoor education facilities and programs in the country, including the Nantahala Outdoor Center and branches of the National Outdoor Leadership School and Outward Bound. There are also notable camps and schools, such as Camp Mondamin, which has taught camping, fire-making, and navigating terrain / water (canoeing, kayaking, sailing) since 1922.
2. The collective impact from these roots is millions of people inspired by the outdoors.
Outdoor education here creates a ripple effect. People pay forward what they've learned; they become guides, wilderness EMTs, advocates for conservation, entrepreneurs in the outdoor gear industry. For example, many of my fellow Mondamin alumni have gone on to become some of the best outdoor athletes in the country, including numerous Olympic whitewater paddlers. They've worked and trained in places like the Nantahala Outdoor Center, the nation's largest outdoor recreation company, visited by over a million guests per year.
These guides can make a huge difference in people's lives by giving them a proper first experience running rapids, rolling a kayak, or setting up a camp in the backcountry.
3. Asheville has a temperate climate that invites year-round training / adventures…
Asheville's average high temp is 67; the average low is 43. When the rest of the South is scorching in July, it rarely gets into the 90s here, and it always cools off at night (the average low in July is 65.) In winter, there's just enough snow and cold temps for snow sports, but not the extended months of frigid cold (average low in January is 28) you find elsewhere in the country.
4. …and the most perfectly balanced seasons on the planet.
But even more remarkable than the temps is how balanced the seasons are. Living in the Rockies, I learned what it's like to have seven months of different "versions" of winter, super short springs and falls, and a short, intense summer. Where I grew up in the Piedmont, the seasons were tilted towards long, warm springs and super hot summers that extended way into the fall.
Asheville and WNC, however — through a combination of geography, altitude, and prevailing weather patterns — has four perfectly equal and well-defined seasons. In fact, when you really dial into the terrain here, you learn that it's more like eight seasons. For example, late summer / early fall — sometime between mid-August and mid-September — is its own special time when the light's super golden and the sourwood begins to turn red, distinct from just a month earlier or later.
What all of this means — both the temperate conditions and the seasons — is that you can pursue different skills progressions year-round, and always have new conditions to enjoy and challenge yourself with. Trail running gets exciting when there's that first dusting of snow in late November. Paddling in late August when the leaves are starting to turn but the water's still warm is a special stoke, setting you up for higher water levels and more intense paddling as winter kicks in. Each winter you get a few snows in town (much more on the peaks), and usually at least one legit powder day right in town leading to some of the funnest urban jibbing / front yard carving I've had anywhere.
5. Access to wilderness is special here.
What we lack in grand Western-style wilderness spaces like you find in Southern Colorado, we make up for in a special kind of access. You don't have to drive huge distances to reach wild places here; there is wilderness all around us, much of it just a short spin on the bike away.
A big part of this is because the Blue Ridge Parkway (BRP) is accessible at various places right from Asheville. At 469 miles, this national parkway (part of the National Parks Service) is the longest linear park in the country. It has dozens of trailheads and protected areas, including wetlands, peaks, and wilderness areas such as Shining Rock and Linville Gorge (both just a short drive from Asheville). And Great Smoky Mountains National Park is just an hour south, at the southern terminus of the parkway.
Although I love driving the BRP in summer and reaching swimming holes like Skinny Dip Falls (mile marker 417), my favorite time for the parkway is in winter, when sections are closed to driving. This allows you to park near the gated sections and then have the unique experience of cycling, longboarding, running, or snowshoeing / cross-country skiing an incredibly beautiful, well-graded, sinuous roadway without worrying about cars.
Besides the parkway, many other pockets of wilderness are close by. One exceptional spot is the Green River Game Lands. It's less than an hour out of town, but due to conservation policies and the steep topography of the land, the area feels extremely remote.
6. Asheville is home to some of the best mountain biking on the East Coast and is a training ground for world-class cyclists.
Asheville has great urban spins right through RAD (River Arts District) and West Asheville, with lots of potential stops in cafes and breweries along the way. Bent Creek is our go to local mountain biking area, with dozens of trail combinations and some excellent berms and singletrack. And the Tsali Recreation Area, one of the premiere mountain biking trails systems in the country, is an easy day trip.
As mentioned in the previous point, the Blue Ridge Parkway shouldn't be overlooked for its cycling. It's served as a next-level training ground for some of the world's top road bikers — including George Hincapie, Lance Armstrong, and Greg Lemond, among other top Tour de France competitors.
7. Asheville and WNC is akin to a "North Shore" of whitewater.
Like the North Shore on Oahu, with its otherworldly concentration of surf breaks, Asheville has more regularly paddled (and commercially rafted) rivers within a two-hour radius than anywhere on Earth. For the general public, this includes classics like the Nantahala, Chattooga, and French Broad, and for hardcore boaters, there are runs like Overflow Creek, the Toxaway, and the North and West Forks of the French Broad. And unlike out West, our paddling season is year-round.
But the main run, local creek boaters' "Pipeline," is the Green Narrows. The Green is such a special run — a class V river with dam controlled releases / consistent levels more than 300 days a year — that people literally move here to be able to paddle it regularly. And ever since 1996, the first Saturday of November each year sees international paddlers converge at the Narrows for the Green Race, the most hardcore whitewater event in the country.
8. We have an amazing homegrown outdoor gear industry.
In two decades, I've witnessed a thriving outdoor gear industry build up around Asheville and WNC. Liquid Logic, one of the nation's leading kayaking manufacturers, began right by the put-in of the Green near Flat Rock, and owes much of its R + D success to having the Narrows as a go-to testing ground. This is true for several other Asheville whitewater accessory brands as well, such as Astral and Watershed.
Beyond whitewater, there are literally dozens of local gear manufacturers, several of whom are currently blowing up nationwide, such as ENO hammocks. In 2015, these companies created a new collaboration called the Outdoor Gear Builders of WNC. Collectively, they've created nearly 500 local jobs and over $6 million in local WNC material sourcing and contracts.
And this is a key piece of the puzzle — it isn't just that Asheville sits within a truly extraordinary natural landscape, or that the people living here make a habit of getting out to enjoy it. It's the fact that local entrepreneurs, educators, and policymakers are actively working to preserve, promote, and improve our outdoors culture that makes Asheville such an awesome place to be.
Feature photo: Jared Kay, courtesy of Explore Asheville