in paid partnership with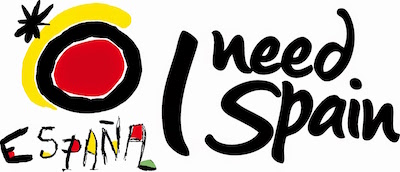 1. Visiting an arrocería in Valencia to find out what real paella tastes like
One of the biggest misconceptions tourists have when they visit Spain is that they can eat paella anywhere. Many restaurants will try to make them think they're right by adding this famous Spanish dish to their menus. But the reality is a bit more complicated — ask anyone from Valencia and they'll tell you the dish you ordered is not actually paella, but merely some "rice with things."
Where should you go to taste the real thing? Anywhere in Valencia, really, but it's worth visiting one of the many "arrocerías" — restaurants specializing in rice dishes — in the city. You'll find the best ones in the El Palmar area, on the outskirts of town and surrounded by rice fields. Bonaire has one of the best paellas in Spain, but you'll also be happy at Pasqualet or La Cambra dels Sentits. In the city center, Casa Roberto is the place to be, where you'll find no shortage of paella with snails, veggies, or (and!) artichokes.
2. Learning to drink cider in Asturias
Do you really know how to drink — and, more importantly, serve — cider? Does it involve having your hands as far apart from each other as humanly possible when pouring it from the bottle to the glass? If you just answered "what?", then Asturias, where it's been reported that locals drink more than 14 gallons of cider per capita per year, needs to be one of your priorities in Spain.
You'll see expert escanciadores (people who can serve cider without spilling it on the ground) in most Asturian restaurants, but look for those with the "Sidrería Excepcional" certificate to make sure you get the whole experience. Some of the best sidrerías and llagares are Casa Gervasio in Oviedo, La Marina or Casa Fede in Gijón, and La Torre in Villaviciosa. If you want to learn a bit more, go to the Cider Museum in Nava.
And don't worry, you won't be hungry — all of these places offer enormous Asturian traditional dishes to fill your stomach. Are you up for a challenge? Order cachopo. Thank me later.
3. Warming your body with a good cocido in Madrid
Cocido (literally meaning "boiled") is a traditional dish in many regions of Spain, each with its own special characteristics. The one from Madrid, cocido madrileño, is a chickpea-based stew with vegetables (potatoes, cabbage, carrots, etc.) and pork (pork belly, chorizo, morcilla). It's usually eaten as a main dish at lunch (and after you try it, you'll understand why everyone seems to be taking a siesta in the afternoon), but in some bars they offer it as a free tapa with your drink.
Restaurante Charolés, in San Lorenzo del Escorial, is the place cocido enthusiasts flock to at the start of winter. If you're looking for some literary inspiration, go to Casa Lhardy, open since 1839 and mentioned in the works of countless Spanish writers.
4. Tasting for yourself what Spain's current culinary enfant terrible has to offer
Close your eyes and picture a renowned chef — a three-star Michelin chef whose restaurant has a month- or year-long wait list. Chances are you're imagining someone who looks nothing like David Muñoz. He's young, has multiple piercings, sports a mohawk, and is hugely in demand in Madrid. You could try and get a table at DiverXO, his restaurant there; but if it's out of your price range, head to StreetXO instead, the more affordable version.
What will you eat? On his website, he defines the three menu options as "unique cuisine marked by intense sensations and raw creativity." Expect a fusion of Spanish, French, Italian, and Asian cuisine, and to be shocked, surprised, and delighted all at the same time.
5. Eating tortillas everywhere until you're able to discuss them artistically
The first step to truly understanding the tortilla is learning that Spanish tortillas are potato omelettes and have nothing to do with Mexican tortillas. Once you have this part down, the fun starts — tortilla española or tortilla de patatas is probably the only dish you can find just about anywhere in Spain. Whenever you have a chance, eat it.
You might have it served as a small tapa (you can order a portion or share one with friends) at a bar, and if you're lucky you'll be invited to have one at someone's home. You'll quickly become an expert and notice the slight differences: with or without onion? Should the eggs be cooked or still liquid? Being able to join a discussion about the best way to cook tortillas is the closest you'll get to actually becoming a Spaniard.
6. Exploring at least one of the many wine routes you'll find across the country
You might already be familiar with wines from Rioja or Ribera del Duero, but did you know we have a total of 70 different Denominaciones de Origen (DO), our regulatory classification system of wine? Spain was the world's biggest wine exporter in 2014 and is one of the world's largest producers, which means you'll find vineyards and wineries all across the country.
The Spanish Association of Wine-Producing Towns and Cities (ACEVIN) has created several wine routes that will take you to wineries, show you the winemaking process, let you taste a variety of wines, and share a little info about the traditions and culture of these wine-growing regions. A few lesser-known recommendations are the white wine varieties in Galicia (Rías Baixas DO), brandy in Jerez, and cava (sparkling wine) in Penedès, Catalonia.
7. Going bar crawling for pintxos — haute cuisine in miniature
You'll need to be in the Basque Country or Navarra for the real experience, but let's start with the basics: Pintxos are a bit like tapas, but smaller. Traditionally, they consisted of a slice of bread with some food on it, and everything was fastened together with a toothpick. Legend has it the barman used to calculate the customer's bill by counting the toothpicks on their plate, but most people from the Basque Country will tell you this "basque" tradition is basically made up — though some tourist bars do it, of course. The part that's definitely true? Pintxos are delicious!
Bilbao's old town is full of bars with their signature pintxos: mussels in Baste, croquetas in Txiriboga, chorizo or mushrooms in Bacaicoa, foie gras and apple in Bar Santa María… La Mejillonera in San Sebastian's old town is one of the best (and most reasonably priced) pintxos bars in the city (go for their patatas bravas); La Cuchara de San Telmo won't be cheap, but their haute cuisine pintxos will more than make up for it. If you happen to be in Pamplona, explore the streets around Plaza del Castillo — some good bars are Casa Otano (goat cheese with caramel!), and La Barra del Melbourne.
8. Having a gazpacho with a clara on a terrace by the sea
This is the ultimate Mediterranean experience, what we all dream of during winter when we yearn for summer. The sun, the sea, a cold clara (beer with soda), and our cold tomato and cucumber soup. Gazpacho is typical of Andalusía, and since you can't expect a full stomach from soup alone, you should add some pescaíto frito (fried fish) to the mix. Do this at a restaurant or, even better, a chiringuito — a small food and drink stand by the beach. Hermanos Muñoz or El Caleño in Málaga are two good examples.
9. Wondering if the pepper you're about to eat will be hot or not in Galicia
The saying goes, "Pimientos de Padrón, some are hot, some are not," and once you taste these fried little Galician peppers you'll understand — most times you'll be safe (except in September…things get dangerous in September), but then the next pepper will set your mouth on fire.
Of course, you'll never just be eating peppers. On your table will be other tapas — empanada, octopus, maybe croquetas, and definitely some Galician bread to dip in the olive oil left on your plate. Try this combo anywhere in Santiago de Compostela's old town; if you want to avoid the touristy Franco Street, try Restaurante Rey, El Central, or, if you can find it, Entre Rúas. For massive (and free) tapas to accompany your beer or wine, you'll be happy in Lugo — explore its medieval center within the Roman wall, most notably Rúa da Cruz, Rúa Nova, and Praza do Campo.
10. Being a part of the super-chic dining scene in Barcelona
Everybody knows it: Barcelona is cool, modern, and chic, and this reputation attracts cool, modern, and chic people from all over the world. Just go out for dinner in Gràcia, El Born, or even El Raval — some of Barcelona's trendiest neighborhoods (and fascinating places for people watching).
And while you're at it, why not become one of those stylish people dining at Barcelona's finest? Check out El 300 del Born — it's inside an old market building and is a hipster favorite, serving traditional Catalan dishes with a modern treatment. Or try the Japanese restaurant Kibuka in Gràcia, or the Olimpic Bar in El Raval, which has new, young owners and a new attitude to match.
11. Becoming an Iberian ham expert after tracing the Ruta del Jamón in Badajoz
There are several different "ham routes" in Spain, but the Dehesa de Extremadura Iberian Ham Route is special. To start with, Extremadura has yet to be discovered by tourists, so you'll feel like you're the first.
Rent a car and explore the province of Badajoz — drive through the "dehesa," stop to look at the pigs foraging happily for acorns, check out the Iberian Pig Visitor Center in Higuera La Real (and the Iberian Ham Museum in Monasterio), and, of course, stroll around the small villages you'll find along the way and eat lots of ham. Fregenal de la Sierra is said to have the best Iberian Ham in the area, and Bar Nito is where you'll find the locals.