in paid partnership with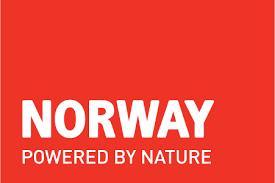 NORWAY: LAND OF SURREAL mountain ranges, vast expanses of glacier-carved valleys, and colorful villages perched in improbable places. While the landscape here tends to take center stage, let's not forget the food. You don't truly know a country — or its people — until you know its cuisine, and authentic Norwegian fare certainly isn't something you're likely to find back home.
Here are 12 highlights to keep an eye out for during your visit.
1. Brown cheese
Brunost, though dubbed a cheese, technically isn't cheese at all (at least in terms of how most non-Norwegians would think of it). It's made from whey that's typically tossed out during the cheese-making process. In Norway, the whey is boiled for a long time until it caramelizes into a salty, fudge-y brown diamond. It's usually presented with a slicer that shaves off thin pieces for placement atop toast at breakfast.
Where to find it: Most hotels will have it at the breakfast buffet, and it's available in grocery stores, too. However, it's also used as a flavor — dishes like "brown cheese ice cream" are pretty common. It may sound like an odd combination, but the salty fudginess of the "cheese" makes it work.
2. Tube caviar
Scandinavians seem to have an affinity for dispensing improbable items via tubes. In Norway, you'll find caviar in a tube, as well as various flavors of soft cheese spread (try the bacon cheese…obviously). You should totally embrace the tube, which is pretty much the perfect way to package food for long train rides, mountain hikes, fjord cruises, or whatever excitement you're getting up to in Norway.
Where to find it: Again, many hotels will offer it at the breakfast buffet, or look for it in most grocery stores.
3. Pickled herring
Norwegians love their fish. You'll see it in every form imaginable, including poached, smoked, grilled, fried, dried, and pickled. Lunch and breakfast buffets often feature a small bowl of pickled herring, which is also a popular dish at Christmas. It comes dressed in various sauces, including a simple vinegar base, plus versions with tomato, mustard, and sherry. It's typically eaten atop rye bread. If you don't like it the first time you try it, don't quit. Just give it a shot in a different form — there's almost certainly one that'll speak to you.
Where to find it: It's another ubiquitous hotel breakfast buffet item, which makes for a good environment for trying pickled herring for the first time.
4. Cloudberries
In summer, Norway's vast open spaces become a berry buffet. You can stock up on wild lingonberries, bilberries, and the most fetching of them all: the vaunted cloudberry. This orange-pink delicacy isn't grown commercially, so it's highly sought after when it's in season briefly each summer. Cloudberries are most often served in desserts, like multekrem — cloudberries and whipped cream.
Where to find it: Notably, Engebret Café in Oslo has delicious cloudberry desserts. Most restaurants will have something on the menu featuring cloudberries when in season (July-August, depending on how far north you are).
5. Norwegian waffles
These heart-shaped delights are served all over Norway, from ferry boat food stalls to museum cafes and more. They're often eaten midday as a snack and can be topped with jam or brunost — or better yet, both. They're a bit thinner than your better-known Belgian waffle, so the edges crisp up nicely. Otherwise, the basic ingredients are what you'd expect: flour, water, eggs, sugar.
Where to find it: Try them on a ferry ride through a fjord or at Bergen's BarBarista, which serves several fun twists in addition to the traditional style.
6. Lutefisk
Norwegians love to preserve fish, taking part in a tradition that goes back to life before refrigeration, when fermentation was a great way to safeguard the catch. Lutefisk is one such variation involving cod soaked in lye, a powerful chemical used in food curing, among other things. Lutefisk is a pretty intense dish, and it's certainly not for the faint of heart. It's most commonly eaten around Christmas time.
Where to find it: In Oslo, the city center's beer hall Olympen serves lutefisk along with 100 beers, many of them Norwegian. It can be found in most traditional-style restaurants and grocery stores, too.
7. Potato lefse
LEFSE Christmas-cakes-and-lefse-102016-99-0213_1500.jpg Photo credit – m dickson – foap – VisitNorway
This thin potato pancake is a fantastic bite made from potato and wheat flours, egg, butter, and sugar. It's eaten at breakfast and as a snack with butter, cinnamon and sugar, or jam. You'll look like a pro if you dress it and then roll it up.
Where to find it: Coffee shops, ferry cafes, and in some supermarkets.
8. Salmon
Salmon seems to be ever-present in Norway, whether it's presented smoked or cured with dill as gravlaks. This wonderfully buttery, fatty fish goes well with the chilly Norwegian weather, which is part of why it's so ubiquitous in this part of the world.
Where to find it: Gravlaks is common at hotel breakfast buffets, and you'll see various salmon dishes in just about any Norwegian restaurant. Kjerag Café & Restaurant, in Lysebotn, serves excellent salmon with a fjord view.
9. Hot dogs
Norwegians eat loads of pølse, a fast-food item similar to a hot dog. You'll see them at gas stations, small grocery stores, and street food stalls around the country. They're often served in a bun, yes, but they've taken on many other forms, too: in soups, stews, as a fry-up, as a meal with potatoes, and even as part of Christmas dinner (julepølse).
Where to find it: In Bergen's city center, Trekroneren offers several twists on the Norwegian-style hot dog, including a reindeer sausage topped with juniper berries. Sticking to ketchup and mustard is fine, too.
10. Fiskeboller
This humble dish translates literally as "fish balls," and involves a white fish such as cod that's been blended with eggs, milk, and flour and formed into a ball. It's an everyday meal in Norway, and many Norwegians keep canned fish balls at the ready in their cupboards.
Where to find it: Your friendly neighborhood grocery store will carry fiskeboller, and most Norwegians can offer tips on how it should be prepared.
11. Reindeer meat
The reindeer herding tradition in Norway goes back thousands of years and continues to this day. You'll see reindeer meat on many a restaurant menu in a variety of forms, including sausages, meatballs, and more. It's generally salty, smoky, quite lean, and nutrient-rich.
Where to find it: Modern, Michelin-starred Maaemo in Oslo is one of the best places to experience new Nordic cuisine. This restaurant serves course after outstanding course, and you may find dishes like reindeer heart with spruce juice and fried rye-bread cream among the offerings.
12. Matpakke
Literally meaning "packed food," matpakke is something you've probably been doing your whole life, ever since you packed a lunch to take to school. Well, kind of — Norwegians do it a bit differently.
Beyond school lunches, matpakke is something pretty much every Norwegian takes when they go hiking, skiing, or biking. It's super simple: sliced, homemade bread (has to be Norwegian bread — less sugar) with cheese, sliced meats, and other toppings, like vegetables. It's open-faced and there's usually more than one, with a layer of special "matpakke paper" separating the layers. You'll find the paper at any local supermarket, and it'll even be pre-cut into the right sizes (with even larger paper to wrap it all up).
Where to find it: True matpakke is homemade — the perfect excuse to get to know the locals on your trip!