in paid partnership with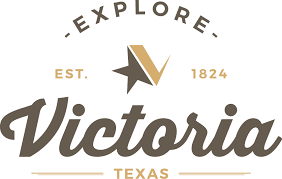 WHILE PLANNING A TEXAS TRIP, I started learning more about the state's barbecue regions and where to find the best eats. The area that most piqued my interest? Victoria's Great Coastal Texas Barbecue Trail. It may be the new kid on the barbecue block, but it has roots that go generations deep. Here's why everyone worth their salt is talking about it, and what you need to know to plan your own trip.
1. You won't find the Southern barbacoa style here.
Part of Southeast Texas's Coastal Bend, Victoria doesn't do barbacoa — a technique of roasting whole cow heads and other inexpensive cuts. With their spin on smooth sauces, Victoria's pitmasters are instead creating dishes more akin to their neighbors up north in Houston. And the variety you'll find in cooking styles here is unreal. From slow-cooked over a variety of woods to rotisserie-style brisket, try all the variations you can, as much as you can.
2. This is a trail off the beaten path, but it's not as far away as you think.
A couple hours from Texas's major urban hubs — Corpus Christi, Houston, San Antonio, and Austin — Victoria really isn't that far away. Give yourself a long weekend to dip in and out of the city's museums and historic homes, fill up on meat plates, and check out the local bars and wineries.
3. And this new trail on the block is already making a name for itself.
Barbecue has always been prevalent and popular in Victoria, but the Great Coastal Texas BBQ Trail wasn't formally initiated till May 2015. It may be less than a year old, but Food Traveler magazine has already included it in its roundup of America's Best BBQ scenes. And according to average online reviews, it's the best barbecue trail in the country.
4. The Coastal Bend is where Texas barbecue first began.
From the herds of bison that once roamed here to the nearly 30,000 cattle that were husbanded at Presidio La Bahia, this is where Texas barbecue got its start. To learn more, just follow the History of Barbecue Itinerary on your visit.
You'll check out the Museum of the Coastal Bend, where you can learn to throw an atlatl, a primitive hunting weapon used by early settlers to hunt for meat that would eventually become barbecue; explore the early Spanish colonial church Mission Espiritu Santo; see Victoria's historic homes; and check out nearby barbecue joints McMillan's Bar-B-Q and QP Smokehouse.
5. There's also an itinerary that involves the best booze in town.
That'd be the Barbecue, Boots and Booze Itinerary, which features insider recommendations like the hip Moonshine Drinkery coupled with barbecue pit stops at Uncle Mutt's, The Firepit, and KB's.
6. And even an itinerary for couples.
Which basically sets you up for the best day ever. Think kayaking the Guadalupe River, tastings at Lavaca Bluffs Winery, drinks by the river at the PumpHouse patio, and awesome barbecue from Aunt Jo's and Mumphord's Place.
7. Come early and don't expect to get exactly what you want, but stay and be part of a community.
Good barbecue isn't something you can just throw on the grill and cook to order. At real-deal BBQ joints, the pitmasters get the meats prepped and ready the day before, and when they're out, they're out. That could mean closing at 2 in the afternoon. Just so you know.
8. Things will get messy.
These aren't chefs looking to appeal to your visual aesthetics with flowery and colorful food arrangements. The meat is most likely going to be served on a platter with a sheet of wax paper, in a styrofoam container, or in an old-school plastic wire tray where you can drizzle a sauce, if needed, on the plate from a giant squeeze tube. You may even be ordering by weight. Grab a roll of paper towels and enjoy Texas barbecue for what it is — messy and delicious.
9. There's a spot on the trail with roots that go generations back.
That'd be Aunt Jo's. Owners Monroe Joshua and Vic Salinas bought the grocery that's been in the family since the 1920s. They worked hard to restore the place, and then got to work refining their signature sweet sauce. Opening in 2007, they named the joint after their mom, Aunt Josephine.
Getting a meat plate here first involves grabbing a selfie with their famous sign, which stands in the form of a giant black and white pig. And the desserts here are almost as famous as the pulled pork sandwiches, so grab a slice of Nana's Pecan Pie while you're at it. Dine at the family-style picnic tables outside, and you'll be sitting on a plot of historic land once owned by freed slave Tom Joshua. Other buildings on the property include a school Joshua built for African-American children.
10. And these joints aren't just piling on the smoke in traditional barrels.
At the fifth-generation, family-operated Quality Packers Smokehouse, owners Victoria and Lupe Limon still cook their meat on the Herbert Oyler rotisserie pit their great grandfather purchased nearly half a century ago at the 1968 World's Fair in San Antonio.
11. The pitmasters will inspire you.
It's downright inspiring to see these hardworking men and women chasing their dreams, getting up early to run a smoker all day, and making down-home sides from scratch to keep the regulars happy. The stops on the trail are like big backyard barbecues where everyone's welcome. Sit down and share a beer with the entrepreneurs who've opened up shop here, like John Bonelli at Buffalo Creek Barbecue, who left his job in advertising in North Carolina and came back home to Texas to establish his BBQ food truck.
And there's the hard-working mobile crew at The Fire Pit food truck, who left 9-5s in the meat processing industry to create their signature homemade chicken salad and rib and brisket plates, where the meats get slow cooked over mild pecan wood.
12. You'll get a free t-shirt if you eat at three of the locations on the trail.
All you have to do is take your barbecue receipts to the Explore Victoria Visitor Center, and bam: You can chuck out that old top that's now covered in glorious, glorious barbecue juice and get a nifty new t-shirt.