in paid partnership with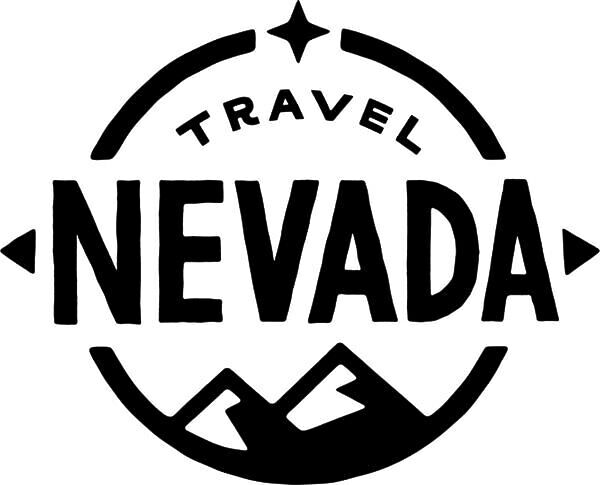 1. Wandering amid sculpted stone in the Valley of Fire
As the name suggests, this scenic state park — Nevada's oldest and largest — can get rather warm during the summer, and by warm we mean temperatures up to 120 degrees. Best to take in its stunning sandstone formations, ancient rock art, and winding trails during the cool season. Pack a picnic lunch for a day trip, or load up the car and snag one of 72 campsites for an overnight among the park's undulating rocks and canyons. At less than an hour's drive northeast of downtown Las Vegas, you'll have no trouble getting there.
2. Warming up at Gold Strike Hot Springs
Every hike needs a rewarding destination, and it doesn't get much better than this canyon scramble on the way to a relaxing soak in one of the state's finest natural hot springs. Take note: The 6.5-mile round-trip route is no casual stroll. Small sections require basic climbing and rappelling, with ropes attached to ease the journey. Stop along the way to bathe in various pools — try to find the secret Cave of Wonders — or hike to the bottom and take a break on the bank of the Colorado River. The trailhead is along Gold Strike Canyon Road, just off US 93.
3. Flying the friendly skies
Sure, you can jump out of a plane any time of year, but winter's bright, clear skies make it prime time for killer views on the way down. Skydive Las Vegas takes rookies up for tandem jumps, each pair free-falling for up to a minute at well over 100mph before pulling their parachute and coasting back to solid ground. Resist the urge to put it all on black while the adrenaline is still pumping.
4. Unplugging at Mt. Charleston Cabins
If you think winter days are best spent surrounded by snowy pines in a woodsy lodge, grab your Pendleton blanket and head for Mt. Charleston Cabins. Located at 7,717 feet in the thick of Humboldt-Toiyabe National Forest and just 45 minutes from downtown Las Vegas, this rustic retreat is a serious escape, albeit with amenities like jetted tubs, fireplaces, and the nearby lodge where you can grab a hot toddy and an elk burger while gazing out over the snow-dusted trees. And since cell reception is spotty at best (and there's no cable, wifi, or land lines in the cabins), you won't feel pressured to live-tweet the weekend. Rates start from $118.
5. Scaling the cliffs at Red Rock Canyon
Glowing in terracotta tones on the western edge of the Vegas Valley, Red Rock Canyon National Conservation Area is home to some of the best rock climbing in the US, as well as stunning geological formations, hiking trails, petroglyphs, and even a few fossilized dinosaur tracks. Winter brings cool days and plenty of sun — a great combo for climbers looking to take on the park's sandstone cliffs with sport climbs or multi-pitch ascents. Check out routes with names like Epinephrine and Sour Mash, or go straight for the Original — a 14-pitch, 1,000ft route up Juniper Canyon's Rainbow Wall.
6. Exploring the Mojave on horseback
Steer through canyon narrows cut by water and wind and see Red Rock's bluffs painted by the sinking sun on Cowboy Trail Rides' sunset excursion ($169), a leisurely exploration of the Mojave's wonders. Keep an eye out for burros and coyotes along the trail, then head back to camp for a steak dinner followed by s'mores and a campfire song or two. Like everything else in the desert surrounding Las Vegas, this trip is most comfortably taken during winter.
7. Getting behind the wheel of a dune buggy
Your 4WD SUV has nothing on these rough and rugged desert warriors that are perfectly suited for tackling sandy dunes and other off-road gnarliness. Just outside the city, SunBuggy runs relaxed, scenic drives ($149+), as well as the Mini Baja Chase ($199+), an edge-of-your-seat mock race where you'll be blasting over challenging terrain in the driver's seat.
8. Tearing down Bootleg Canyon's mountain bike trails
This Boulder City canyon just outside of Vegas has 36 miles of single track, ranging from beginner-friendly cross-country to white-knuckle downhill (how about the Elevator Shaft's 22% grade?), all cutting through a seriously scenic southern Nevada landscape. All Mountain Cyclery runs shuttles to the top for $5 a trip, as well as trail tours ($179 including rental) and bike rentals, so you can tackle an epic ride without lugging your gear from home.
9. Soaring over the desert by zipline
Take in the southern Nevada terrain from a bird's-eye perspective along four ziplines ($159+) that zoom over a mile and a half of canyon landscape just south of Las Vegas. The tour at Flightlinez Bootleg Canyon kicks off with a brief hike to the top of Red Mountain, where you'll harness up for a burly 1,852ft first run that can reach speeds of up to 60mph. The progressive lines stretch up to about half a mile, giving you a chance to absorb the view, if not to catch your breath.
Pro tip: Keep an eye out for bighorn sheep on the morning tour, or go for the full-moon ride for a totally different experience.
10. Scoping out a ghost town
Rich with metals and minerals, southern Nevada mines brought big money and big crowds to the region in the late 1800s and early 1900s. But when the mines gave out, the miners moved on, leaving behind homes, roads, and communities to slowly decay in the baking heat. These days, those eerie, abandoned towns are tourist attractions that make for great places to catch a glimpse of the past. Check out Goldfield, Nelson (population 37 as of 2010 census), or Rhyolite for some classic examples, or visit St. Thomas, a town that was submerged by Lake Mead in the 1930s and has reemerged in recent years as the water level has dropped.
11. Strolling through Springs Preserve
Las Vegas was named for spring-fed meadows in the middle of the Mojave Desert, and this outdoor attraction in the middle of the city was built around the town's original water source. Today's Springs Preserve ($18.95) is home to sprawling gardens featuring cacti and other native plants, and family-friendly walking and biking trails that are best enjoyed when the valley isn't blistering in the sun. You'll also find the Nevada State Museum here, with some stellar natural history exhibits.
12. Cycling the River Mountains Loop Trail
This 34-mile loop around the River Mountains is a favorite among locals, who hit the paved trail for casual rides as well as serious training. Take it in sections — along the shore of Lake Mead, up the Three Sisters hills, or through Boulder City where you can stop for a pint at Boulder Dam Brewing Co. — or pull on some bike shorts and ride the whole damn thing. Just be sure to pack plenty of water…it's a desert out there, winter or not. Find trailheads in Boulder City, Henderson, and Lake Mead NRA.
13. Not frying in Death Valley
"Hottest, driest, lowest," brags the website for this national park straddling the border of Nevada and California. Highs average 116 degrees in July, putting something of a damper on exploring outside the air-conditioned confines of your vehicle. In contrast, winter is hiking season, with polished canyons, rolling sand dunes, and snowy peaks to traverse. Even the Badwater salt flats, nearly 200 miles of barren landscape that sits 282 feet below sea level, can be downright pleasant. The gateway communities of Pahrump and Beatty are 1 hour and 1:45 from Vegas, respectively.
14. Shredding the slopes at Las Vegas Ski & Snowboard Resort
No one pictures alpine sports when they think Vegas, but less than an hour from downtown the Las Vegas Ski & Snowboard Resort has three lifts and 30 trails with options for everyone from noob to pro (bring your avalanche kit and expect to hike for the latter). Located in the Spring Mountains district of Humboldt-Toiyabe National Forest, the slopes at LVSSR receive an average 212 inches of snow annually. And with Vegas a short drive away, you can spend the day working your turns and then be back at your hotel in time for happy hour — or a well-earned soak in the hot tub.