in paid partnership with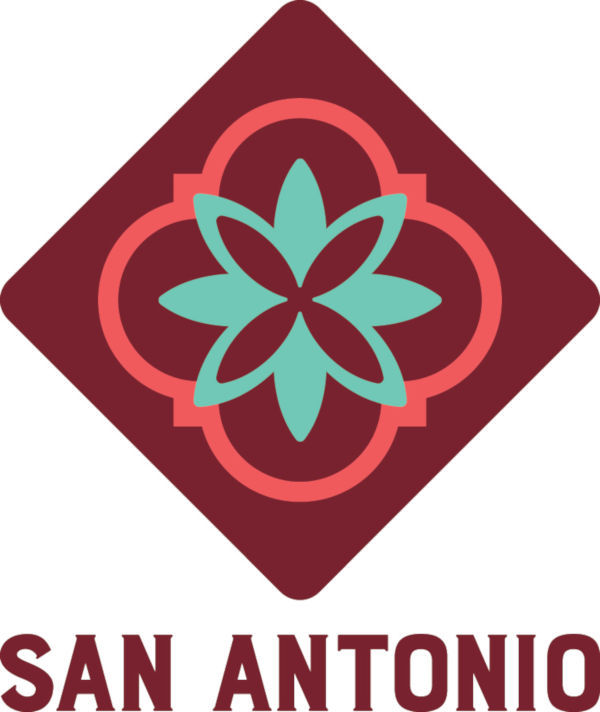 1. San Antonio is big. Like, really big.
In fact, it's the second-biggest city in Texas. By area, it's twice the size of Chicago. With a population of over 1.4 million, it's the seventh-largest city-proper in the country and is gaining on all six above it. This isn't some second-tier cowboy outpost — it's a major metropolitan hub.
2. We're home to the first modern art museum in the Southwest.
The McNay Art Museum brought modern art to Texas in 1954, when Marion Koogler McNay, an art teacher and heiress to an oil fortune, donated her San Antonio mansion to the art cause. These days, it's home to works from some of the best artists of all time, like Picasso and Georgia O'Keeffe. Then there's the awesome local art — which you probably won't find at MoMA — like the contemporary Latino prints and Southwest art collections. All in all, there are now some 20,000 works at the McNay.
3. We really know how to keep it cool.
San Antonians know a thing or two about heat…which prompted us to learn about cold. In 1928, the 21-story Milam Building in downtown San Antonio became the first air-conditioned high-rise in the US. The AC system kept temperatures to 80 degrees, a welcome relief for all those workers doing…whatever people did in offices decades before the first desktop computers. But we didn't stop with office buildings — San Antonio is home to country's first air-conditioned bank, hotel, and Catholic Church. And did we mention the creator of Gatorade was from San Antonio?
4. San Antonio holds a world record for tamale making.
If you've been to South Texas, you're probably familiar with our thing for tamales. Yes, they're a staple Mexican food, and yes, we're totally obsessed with them. So obsessed, in fact, that a local high school made 17,106 tamales — that's 2,420 pounds — in 10 hours during a tamalada. This put the Alamo City in the pages of the Guinness World Records,…though the officials did have to create a new category: "Most Tamales Made in a 12-hour Period."
5. We turned a brewery into an art museum.
The San Antonio Museum of Art, which opened in 1981 in the old Lone Star Brewery complex, may not serve up local brews, but its collection of 30,000+ objects spanning 5,000 years will probably quench a different kind of thirst. Even the building itself is impressive, dating to 1884.
6. You can thank us for Shaq.
Shaquille O'Neal, star of Kazaam (oh right, and also 15-time NBA All-Star), went to Robert G. Cole High School in San Antonio. There, the skinny, nearly 7-foot-tall teenager led his team to a 36-0 state championship record in 1989 (they had a 68-1 record over two years). He also still holds the state record for number of rebounds in a season, with 791. In 2014, Shaq came back to the Texas state basketball tournament for a reunion with his former high school teammates, still towering over them like he did 25 years ago.
7. San Antonio hosts a parade with floats…that actually float.
Every year the Texas Cavaliers River Parade takes the term "parade float" and interprets it literally. More than 40 barges packed with musicians and sparkling decorations float down the San Antonio River — with hundreds of thousands of people watching from the footpaths of the River Walk. The event is just one of many extravaganzas that occur every April during Fiesta, the biggest party you've never heard of.
8. We're home to one of the top-ranked theaters in the world.
The Tobin Center for the Performing Arts and its state-of-the art sound system and design attract the big names — think Paul McCartney and Meghan Trainor. With its main 1,738-seat performance hall, an intimate studio theater, and an awesome outdoor performance plaza, the Tobin has been ranked as one of the top 100 theaters in the world of its size.
9. The San Antonio Missions are the only UNESCO World Heritage Site in Texas.
San Antonio Missions National Historical Park is home to four of the city's five Spanish missions — outposts that date back to the 17th century. Along with the iconic Alamo, they were selected for UNESCO designation in 2015 after a successful campaign by city and state officials. The Missions were chosen for their "interweaving of Spanish and Coahuiltecan cultures." Today, they're pretty much at the top of any San Antonio visitor's to-do list — the Alamo alone attracts over 2.5 millions visitors every year.
10. San Antonio is known as "Military City USA."
Long before soldiers were shouting "Remember the Alamo," Spanish soldiers had set up fort in San Antonio to protect their lands in the New World. Flash forward and it's easy to see why the city has kept this bold nickname: With 133,000 people hitting town each year to attend the graduation of students from military training, the USAF Airman Heritage Museum being right here, Fort Sam Houston being one of the Army's oldest posts, and over 300 years of military history, this is one city you really don't want to mess with.
11. We gave our World's Fair its own nickname.
San Antonio was founded in 1718, and back in 1968, we needed a way to celebrate our 250th birthday. This city knows how to throw a party, and we decided to invite 30 countries to come celebrate with us during "HemisFair '68." To prep for the bash, San Antonio built the 750-foot Tower of the Americas, which, at the time, was the tallest observation tower in the country (it's taller than the Space Needle).
12. The very first Church's Chicken opened across the street from the Alamo.
Before the famous fried chicken chain was located on every other corner, there was one small walkup location across the street from the Alamo. Turns out we really love our "fried chicken-to-go," and the joint quickly expanded throughout San Antonio, and now has over 1,600 locations in some 30 countries around the world. Of course, these days when you're in town, the most exciting food experiences are those taking place in the hottest Tex-Mex restaurants — as well as those helping to define what's "Tex-Next."
13. We're home to the first historic district in Texas.
Originally built up by German immigrants in the 1860s, the King William Historic District is 25 blocks of style clearly influenced by its European founders. It's seen its ups and downs, but after being designated the first historic district in the state, it's been rebuilt and reborn. Now you can spend an evening here exploring local art, gawking at opulent mansions, and sipping a cold one at Blue Star Brewing on South Alamo.
14. The Alamo City has the nation's first all-digital library.
Accessible 24 hours a day, 7 days a week, the Bexar County BiblioTech was the first library in the US to offer an exclusively digital collection — and is still the only one to do so. The golden age of the paperback has ended, so why not borrow e-readers from the library and attend book club meetings streamed online? Bonus: Its "computer lab" comes with iPads and Xboxes. Way to up the bar, San Antonio.
15. The Witte Museum raised money for its first collection by selling flowers.
In 1923, local high school teacher Ellen Schultz wanted to start a museum in San Antonio, but was short on cash. Schultz and her students sold flowers (bluebonnets, to be specific), baked cakes, and put on small plays to raise enough money to get started. Today, the Witte Museum is super legit as well as super popular, with exhibits ranging from Texas art, to dinosaur bones, to one of the world's largest collections of circus artifacts and memorabilia. It's also currently undergoing a $100 million redevelopment — not bad for a bake sale project. Come and check it out.