in paid partnership with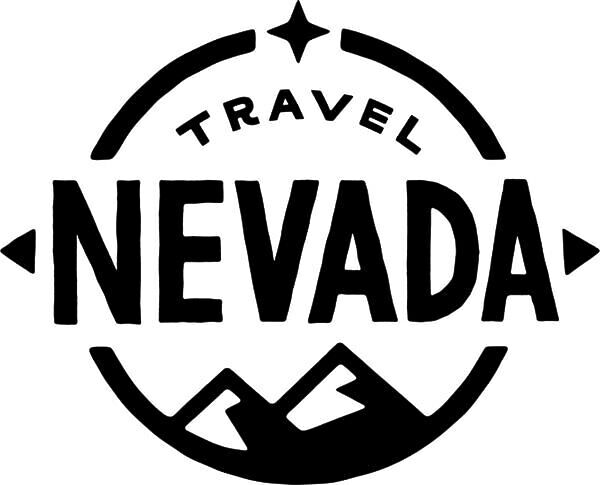 1. Nevada has more mountain ranges than any other Lower 48 state.
With over 300 ranges and 57 peaks topping 11,000 feet, Nevada's home to thousands of miles of hiking trails. And its highest point, the 13,145ft Boundary Peak, is only a half mile from the California border along Highway 6, making it an easy-to-reach objective for hikers. Well, okay, it'll seem easy till you actually get on the mountain and see you're in for a ton of scree scrambles.
2. Never say "Nuh-vahd-uh."
It's "Ne-VAD-uh" (where "vad" rhymes with "rad"). Locals are very picky about this. Make a friend and pronounce it correctly!
3. The Las Vegas Strip packs a lot into 4.2 miles — more than you probably know.
Including 62,000 hotel rooms, 15,000 miles of lighted neon tubing, 17,700 people walking around at any given time, and the world's tallest Ferris wheel — the 550ft High Roller, which is so high that Big Ben would have to be propped on top of the London Eye for the British equivalent to reach the same height.
4. Breaking up the LA-to-Vegas drive at Peggy Sue's Diner is practically mandatory.
A grilled cheese and a milkshake at Peggy Sue's is a classic pitstop. Just off the I-15, you definitely won't find anything resembling birch water or sprouted quinoa on the menu, but surrounded by all that '50s Hollywood memorabilia, you will get to live out any secret dreams of being the Fonz. So there's that.
5. Great Basin National Park has some of the darkest night skies anywhere in the US.
By day, this surreal national park is 77,180 acres of sharp peaks, ice-sculpted valleys, and 3,000-year-old bristlecone pines. By clear, moonless night, meteors and star clusters, the Andromeda Galaxy, and the full majesty of the Milky Way can all be seen with the naked eye. Go now, because by 2025 it's predicted that no dark skies will remain in the continental US.
6. Nevada is one of seven states that doesn't have an income tax.
Sitting right next door to California, this could almost qualify as rubbing it in.
7. The Pioneer Saloon may be the nation's oldest stamped-metal tin building still standing.
Built in Goodsprings mining town in 1913, the Pioneer is a biker bar with a history — a heartbroken Clark Gable waited here for three days, hoping in vain for news of his wife, Carole Lombard, who died in a plane crash in the nearby Nevada desert. Now riding its popularity from the TV show Ghost Adventures, the Pioneer hosts haunted lockdowns from midnight till 4am, where you'll be locked in the bar with nothing more than your wits and some ghost-hunting equipment for protection.
8. Right over the state line, the Desperado is one of the world's tallest roller coasters.
At Buffalo Bill's Casino in Primm, the Desperado goes up to a g-force of 4, with the 209ft drop reaching speeds of 90mph.
9. You don't know Reno.
If you think of Reno as just another Nevada city to gamble in, some kind of 'runner-up' to Vegas, as it were, you don't know Reno. In recent years, the MidTown District — a slice of city just south of the Truckee River and downtown — has remade itself into a hip collection of bars, restaurants, cafes, art galleries, and live music venues that have redefined what it means to live and play in Reno.
Add to that the construction of a massive Tesla battery factory just east of town, plus Apple's expansion of its data center here, and you've got a 21st-century city that's worth a new look. Make the 4-hour drive from San Francisco and check it out.
10. You can't gamble in Boulder City.
It may be 10 minutes from the oldest continually running casino in the state — Railroad Pass Casino — but Boulder City is one of only two towns in Nevada that forbids gambling. Designed in 1931 as a model community for workers at the nearby Hoover Dam, the law against gambling was all part of a plan to create a clean-living environment where residents wouldn't end up losing all their hard-earned cash at the slots. Even today, just organizing a raffle requires a permit.
That doesn't mean you shouldn't pay this southern Nevada border city a visit, though. A quick drive southeast of Vegas, Boulder City is the place to go for mountain biking, ziplining, and easy access to both Lake Mead and hot springs farther downstream on the Colorado.
11. Vegas sees more than 300 weddings a day.
That's 115,000 marriages a year. Given the entire Vegas population is 603,488 people, you can bet your last chip that a ton of those newlyweds are Californians making the most of $60 marriage licenses and no waiting period.
But it's not all Elvis-ordained quickies. Ceremonies take place surrounded by Mount Charleston's snow and pine trees; among the glowing 500 million-year-old sandstone of Red Rock Canyon; by the sheer, rippling rock faces of the 277-mile-long, Oh-my-God-I-can't-believe-I'm-really-here Grand Canyon; at Burning Man…
12. Same-sex marriage became legal in Nevada on October 9, 2014.
Watch that 300/day figure start going up! In 2015, for example, gay-owned and -operated Viva Las Vegas wedding chapel is expecting to help at least 1,200 same-sex couples tie the knot.
13. You can swap UFO-sighting stories in Rachel.
Population 100, Rachel is the closest town to Area 51, where alien spacecraft are rumored to be studied by the government. Perhaps more enticingly, Rachel's remote location makes for incredibly clear night skies, and the surrounding desert is dotted with petroglyphs and ghost towns.
14. There's world-class fly fishing just over the border.
If you're an angler with an eye for trout, post up in the eastern Sierra and take your pick of some of the best fly fishing spots anywhere. The Truckee River continually produces the biggest trout you'll find south of Alaska. The nearby Carson River, a favorite of Mark Twain, is home to the rare Pauite Cutthroat. And then you've got Pyramid Lake, where a 1925 catch by Johnny Skimmerhorn set the world record — his Lahontan cutthroat, a fine specimen of Nevada's state fish, weighed in at 41 pounds.
Get in touch with the guides at Reno Fly Shop, who can set up a trip wherever you're looking to cast.
15. Nevadans don't secretly want to move to California.
With everything you've read on this list, why would they want to?