in paid partnership with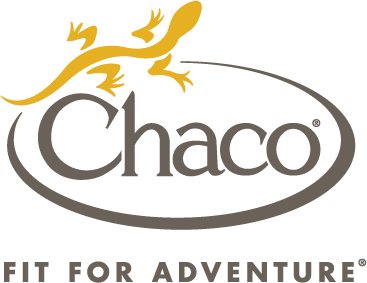 THIS COUNTRY IS BLESSED with some incredible coast and shoreline, and lots of it — over 100,000 miles, by some counts. Within that context, the idea of the "hot spot" beach town, where you have to fight for a plot of sand barely big enough for your towel, or contend with crowds of spring breakers, seems a bit ridiculous. Leave the hordes behind and check out one of these alternative spots — similar beauty and amenities, but a lot less hassle.
1. Gearhart, Oregon
Gearhart is home to a community of comfortable retirees, vacation cottage renters, and the occasional herd of elk passing through downtown, but its sleepy-yet-upscale vibe is appealing to everyone. Just ten miles from the northwest tip of Oregon, with grassy reeds and a flat, sprawling shoreline, Gearhart looks straight out of a Nicholas Sparks film.
To best enjoy the scenery, go whale watching, take a hike at Tillamook Head — a rocky headland traversed in 1806 by Captain William Clark on his expedition with Meriwether Lewis — or head to one of the town's two seaside golf courses to putt as the sun sets. This is also one of the few public beaches in Oregon where visitors are permitted to drive their cars on the hard-packed sand to picnic during the day or stargaze at night.
In town, stop by Pacific Way Bakery & Cafe for warm homemade muffins in the morning and crab cakes in the afternoon, or check out Trails End Art Gallery to see stunning depictions of the Oregon coast's wildlife and scenery.
2. Chatham, Massachusetts
If you've ever wanted to reenact a scene from Jaws — the parts on the shore, of course — get yourself to Chatham. Situated along the "elbow" of Cape Cod, Chatham has wide white-sand shorelines, worn wooden fences, a rapidly changing tide cycle that creates mini sand spits, and, yes, great white sharks.
Downtown, the stores and restaurants feature classic New England architecture, pastel-colored awnings, and window boxes with bunches of bright flowers. As one of the few remaining commercial fishing towns on Cape Cod, Chatham's heart and history are tied to the sea, so there's plenty to do in the way of sailing, fishing, boating, and eating fresh seafood. Taste the best lobster rolls on Cape Cod at the Chatham Pier Fish Market, take a boat tour to watch the seals splash and play in the water, visit the local lighthouse, or rent a bike and cruise around.
If all else fails, grab a spot on the warm sand and revel in the sunshine — just make sure to scan the horizon for gray fins.
3. Boca Grande, Florida
Located on Gasparilla Island, just north of the slightly better-known Sanibel and Captiva Islands, Boca Grande is the epitome of Old Florida charm. It's got the turquoise waters and powdery white sands typical of Southwest Florida, but the town itself is still the selling point. The historic downtown has a wide main street with no stoplights, no billboards, and no fast-food chains. In their place are fresh seafood joints, boutique art galleries, and colorful convenience stores that sell ice cream alongside cigars.
Make sure to visit the restored lighthouse and snap a photo, dig into soft-shell crabs at Temptation, and rent a bike or golf cart to cruise down the abandoned-railroad-track-turned-tree-lined trail (part of Florida's Rails-to-Trails Conservancy project).
If you're up for a little more adventure, you can kayak or paddleboard through the pristine estuaries formed by the outlets of the Myakka and Peace Rivers. To see the tarpon congregate (you know, those giant silver fish people are always showing off in photos), take a boat across the Boca Grande Pass and cruise over to Cayo Costa State Park.
4. Friday Harbor, San Juan Island, Washington
If the name alone isn't reason enough to visit, this town's laid-back Pacific Northwest island vibe definitely is. Set on Washington's stunning San Juan Island, Friday Harbor is surrounded by calm Pacific waters, dark green mountain landscapes, and tons of wildlife — think deer, wild turkeys, eagles, raccoon, rabbits, and the town's very own island camel named Mona.
There are endless possibilities for the nature enthusiast in Friday Harbor: Take a wildlife kayak tour, explore the pine-tree-lined hiking trails at Jakle's Lagoon, make a campfire out of driftwood at South Beach, head to Lime Kiln Point State Park to scope the water for orcas and minke whales, hike up Mt. Young for the ocean views, or rent a boat to explore the nearby Turn and Jones Islands.
For a mellow afternoon, you can post up at one of the harbor's many benches and people-watch with an ice cream cone in hand, visit the Pelindaba Lavender Farm to buy a candle or bar of organic soap, or peruse the town's numerous art galleries.
5. Duck, North Carolina
Located along the northern Outer Banks, the chain of barrier islands that sit offshore of North Carolina, Duck is still under the radar as far as popular beach destinations go. There are few downtown attractions and zero hotels, which makes it the perfect place to hide away in one of the gorgeous seafront vacation rental homes or to book a room at Advice 5¢, the town's only bed and breakfast.
Spend your days dipping in the sound's calm waters, surfing the waves of the Atlantic, or taking long walks at sunset to collect whelks wedged into the wet sand. For a night out, head to Sanderling Resort's Lifesaving Station and order items like seared scallops and grilled tuna from their seasonal menus.
6. Silver Lake Sand Dunes Area, Michigan
The self-proclaimed "Paradise of the Midwest," the Silver Lake Sand Dunes Area encompasses three towns — Hart, Mears, and Pentwater — and is characterized by massive rolling sand dunes (read: mountains) that span over 2,000 acres and separate inland Silver Lake from the shore of Lake Michigan.
When you're not sunbathing, wakeboarding, sailing, or boating around, rent a jeep or ATV to cruise the dunes and take in the area's beauty. Also make sure to visit the Little Sable Point Lighthouse or meander along the Hart-Montague Rail Trail, where you'll see lake views and fields of local crops like asparagus, cherries, and apples.
When you need a break from the sun, shop around in Hart or visit the Fox Barn Market and Winery to buy fresh local fruit and take advantage of their daily wine tastings.
7. Avila Beach, California
Tucked between Pismo Beach and San Luis Obispo on California's Central Coast, Avila is home to vacationing families, local beach lovers, and, yes, okay, the occasional horde of college students.
Wandering along the town's one long pedestrianized street feels like stepping onto the scene of a 1950's beach flick — in addition to its deli, ice cream parlor, shaved ice stand, waterfront seafood restaurant, and kitschy beach souvenir stores are places like the Hula Hut, an all-in-one shop that sells everything from homemade salted caramel fudge and thick breakfast burritos to jars of seashells and decorative wooden signs.
If it's an overcast day, grab a coffee at Joe Momma's and watch the surf. During the Friday afternoon farmers markets in the spring and summer, try the pulpy strawberry lemonade and fresh mango ceviche with homemade corn chips.
When the weather is bright and hot, grab your Chacos and scour the tide pools for bright orange sea stars, hit the links at the Avila Beach Golf Resort, or crack a beer and kick back on the pier.