in paid partnership with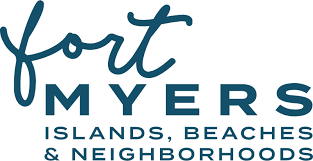 IN FLORIDA, EVERY ZIP CODE has its own reputation. Miami Beach is "crazy." Palm Beach is "fancy." Key West is "weird." Sometimes these reputations are deserved…and sometimes they're just broad-brush generalizations that don't paint an accurate picture.
The latter is definitely the case for The Beaches of Fort Myers & Sanibel in Southwest Florida. Whatever you've been told about this part of the state, forget it. Better yet, come enjoy our sandy shores and see for yourself why most of our area's travel myths aren't even a little bit true.
Myth #1: The beach is the only thing to do.
Reality: We love our beaches, but relaxing on soft, white sand isn't the only thing to do around here (although, we can't really see how that would be an issue).
Fort Myers has a historic downtown, and Sanibel Island has a fascinating cultural heritage worth exploring. Drive inland a few miles and you can't miss the Audubon Corkscrew Swamp Sanctuary, a preserve bursting with birds, gators, and other swamp critters. There's tons of history, too — think pirates and Thomas Edison and vintage lighthouses and archaeological sites dating back thousands of years. And that's not even mentioning our nightlife — the live music and cold beer is always flowing, and there's constantly some type of festival or event going on.
So yes, our beaches definitely hog the spotlight, but there's a lot more here if you can bring yourself to skip a beach day.
Myth #2: It's always scorching.
Reality: Summer air temperatures can be toasty, but because of our proximity to the Gulf of Mexico, there's typically a sea breeze cooling things off. If you ever do find yourself overheated, splashing around in the Gulf is the best remedy.
And then fall, winter, and spring are all glorious — it's rare to see a day that doesn't hit at least 70 degrees. Florida isn't called the Sunshine State for nothing, either: The sun comes out at some point just about every single day.
Myth #3: It lacks big-city culture.
Reality: It lacks big-city misery, not big-city culture. Here's what you won't find in Southwest Florida: Crazy, gridlocked traffic. Smog for days. Body-to-body masses of humanity.
Here's what you will find: A symphony orchestra. An opera company. Film festivals. Regular Broadway musicals. Big-name rock concerts and intimate live shows. Major League Baseball. Two newspapers and award-winning magazines, and lots and lots of independent art studios. To see a complete listing of all the gallery openings, theater performances, and concerts each week, check out the Fort Myers News-Press event guide (which also totally debunks myth #1).
Myth #4: It's expensive.
Reality: We do host a lot of high-end guests, so it's not hard to find luxe accommodations around here. However, there are also plenty of budget-friendly spots. And if you come in the off-season, even the four-star resorts can be a steal.
Hotel options run the gamut, and competition has never been fiercer. Everyone should be able to find something within their price range — and if you really want to do things on the cheap (and in the natural), several state parks, like Lovers Key and Cayo Costa, have campgrounds (with plenty of sites right on the beach).
Myth #5: Everyone is old.
Reality: This is one of those stereotypes that gets applied to Florida as a whole, but let's look at the facts: According to Census Bureau data, nearly three quarters of Lee County's population is under the age of 65. And to prove it, Fort Myers Beach, Sanibel Island, and other locations along this awesome stretch of coast have thriving millennial populations. You'll bump into them at the bars and restaurants on Friday nights, you'll see them out running on the beach on Saturday mornings or paddleboarding on Sunday afternoons.
And while there are lots of non-retirees living here, we also see plenty of hip young tourists, too. That's because the area is a hotspot for weddings, bachelorette weekends, and babymoons — we even have our own spring break crowd.
Myth #6: The food scene is only good if you like seafood.
Reality: Five years ago, we would have given you this one — but not anymore. Dining in Southwest Florida has evolved dramatically, with young chefs bringing farm-to-table and other innovative concepts to upstart restaurants.
Take, for example, Jack's Farm to Fork on Fort Myers Beach. Sure, there's seafood, but it's things like sautéed shrimp garganelli pasta — not fried grouper sandwiches. Or try Sasse's, an innovative Italian restaurant where dishes like escargot or braised short ribs with goat cheese polenta grace the menu. Another favorite is the affordable Mexican grub at Taqueria San Julian. It's definitely not just gumbo around here.
Myth #7: The only sport here is golf.
Reality: We have world-class golf courses, so it's easy to see how this myth gets perpetuated. But denizens of The Beaches of Fort Myers & Sanibel tend to be extremely active, so all kinds of sports and adventure take place here.
You can't throw a tennis ball without hitting a tennis court — they're seemingly on every corner. And you'll notice abundant bike lanes and running trails threading through town, too. Triathlons are huge — you can find some sort of race every weekend, and there are lots of clubs offering nightly group rides and runs. And don't forget watersports! Not surprisingly, Southwest Florida has robust paddleboarding, sailing, kiteboarding, and kayaking communities.
Myth #8: The closest airport is MIA.
Reality: The Southwest Florida International Airport is a terrific option with daily flights all over the country — there are even some direct flights to international destinations. It is a smaller airport, but that actually works in its favor: Security lines are generally short, your bags come quickly, and parking is a breeze. Plus, you can get from the airport to Fort Myers Beach in just over 30 minutes — meaning you'll have your toes in the sand within an hour of touching down.