in paid partnership with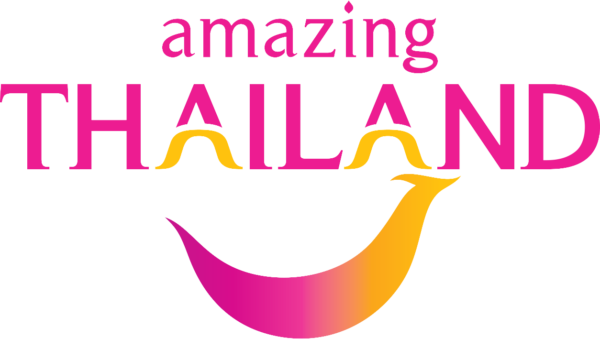 THAILAND IS A MAJOR TRAVEL DESTINATION, and as a result much of its once-untouched landscape and island culture has been modernized and resort-ified. Yet, it still seems remarkably easy to get "off the beaten track" in Thailand. This is due, in large part, to the fact that many first- and second-time visitors simply choose not to (as knowing the language quickly becomes a legitimate necessity and the transportation infrastructure degenerates aggressively the farther from the tourist hotspots — read: Bangkok and Phuket — you get).
The majority of the wonders to be seen in Thailand have become top tourist traps by default, so getting off the beaten path is an undertaking for a different kind of thrill: the experience of true Thai life, synced with the ebb and flow of the weather and the seasons. This makes exploring and experiencing the "unseen" Thailand a great opportunity to break from the hustle of 9-5 culture, and often to find more eco-friendly and fulfilling experiences.
1. Travel till you run out of English speakers.
This seems pretty obvious, but what acts as a deterrent to most travelers is a fantastic guide to determining your level of off-track-ness. Yes, it will mean you'll need to learn a few key phrases (e.g., 7-Eleven yoo nai krap — "Where is the 7-Eleven?"), keep some key photos on your phone (you know, like a bathroom door), or perhaps have a pencil and paper handy for notes and drawings, but the only way to get properly remote and utterly off the beaten track is to cut yourself off from the world you — and more importantly, all the other tourists — are comfortable with.
This will not only help you accomplish your travel goals and facilitate that proper adventure, but it will also seriously help the local economy, which suffers in areas not immediately adjacent to key tourist destinations.
2. Travel by motorbike.
One of the easiest ways to traverse Thailand, and the easiest way to find the path-less-traveled, is by motorbike. Even on well-worn circuits (like the 3-hour stretch from Chiang Mai to Pai via Route 1095) becomes very much an individualized experience as you travel farther north and with the freedom a motorbike provides.
Additionally, the motorbike is probably the most ideal way to explore the multitude of islands surrounding Thailand. Yes, some may get a little hairy if you're an inexperienced biker (like the rougher and steeper roads to the better beaches on the northern and eastern edges of Ko Pha Ngan), but by and large the best (and most cost-effective) way to set out is on motorbike — particularly since the cost of motorvehicular freedom is about 600 baht ($18.61) daily out of Chiang Mai, and fuel only 39.27 baht ($1.22) per gallon.
3. Go north(east).
Generally, the northern half of Thailand is the best place to leave the souvenir stalls behind and enter the true "land of smiles." To start, here are some key regions to visit when planning your trip off the beaten path:
Isaan
You know you're on the right track when the Wikipedia page for the place lists "Buddhist monks" as the first subcategory under "Notable natives or residents." Literally translating to "north east direction," this massive section of northeastern Thailand is home to a third of the native population, but only sees about 0.31% of the nation's overall annual tourists. Sure, there are some key touristy hotspots in Isaan, but even those get routinely skipped over by the week- to week-and-a-half traveler starting in Bangkok.
Perhaps you'll hit up the Mekong riverside in Sangkhom to do a little hammock lounging. Perhaps you'll go to Nakhon Phanom province to see the oldest temple in Thailand (That Phanom), before jetting up to Loei province, at the northern tip of Isaan, to explore its many peaceful river towns. Regardless of where you wind up, Isaan has it all: national parks, mountains and rivers (often with accompanying temples, like the Wat Phu Tok mountain temple and Erawan shrine), ruins, and a near-endless sea of rice paddies.
The North
Northern Thailand is something of a hub for backpackers and long-holidayers. As the nexus between Thailand, Laos, and Myanmar, Northern Thailand is a cultural blend of the three, and time should be allotted to teasing apart the Laotian and Burmese influences on the Thai regions.
Backpackers gravitate to the North to lose themselves in the legendary trekking and motorbiking circuits (such as the well-known ones in Chiang Mai, and the lesser-traveled ones in Nan), so it's a perfect place to get outdoorsy and carve your own path. The remote Nan province in particular, right at the Laos border, is a great place to explore between its three major towns and six national parks.
4. Follow the coast.
Thailand's beach culture is justifiably legendary, considering its 2,000 miles of coastline and 85-degree summer days. This becomes incredibly evident when traveling to any of the many heavily populated beaches (such as the majority of the Krabi coast). But follow that coast a little farther, and you'll discover the beaches that don't make the "Top 10" lists, but wind up more beautiful in their isolation.
Take Railay beach in Southern Thailand, for example. It's a killer beach, and many make a day trip out there for sun, surf, cave exploration, and climbing. As a result, it's also become home to a dozen or more luxury resorts and is now super touristy. Follow the coast north a bit, however, and you'll wind up at Tonsai beach. Just as sweet, less than a third as populated. Plus, Tonsai is super laid back, and a great place to grab a freshly ground chai or coffee and learn some slacklining or firedancing.
5. Explore the islands.
Thailand has a ton of islands, way more than I can list here. For example, the island group in Phang Nga Bay comprises 67. Some islands are big enough to house full resorts, while others (many of which are privately owned and readily and cheaply available for rent) are much smaller and have accommodations for only a few, but are as off-the-beaten-track as they are ideal getaways for a peaceful and remote stay.
Among the best are the islands in Trat province off the Andaman coast. Take Ko Kut, which has been described as "so off-the-beaten-path you might get bored," or Ko Chang, the second largest Thai island after Phuket and the last "cheap" island — large enough to find some solid secluded spots.
6. Don't rule out any day trips.
Many incredible Thailand experiences remain incredible because they don't, at first glance, seem quite as appealing. Take Doy Din Dang pottery studio, seven miles north of Chiang Rai. Meaning "Red Clay Hill," Doy Din Dang is a pottery studio in the middle of jungly nowhere, and is the home of Somluk Pantiboon, an internationally renowned master potter. He gathers every material he uses from the land and supplies a lot of the ceramicware you'll encounter at local restaurants. You can also sample some homegrown coffee that's supposed to be quite epic, so all around it's an awesome trip that would likely never have occurred to you in the shadow of white temples and giant golden buddhas.
Alternatively, check out the Bo Klua salt wells outside of Nan. They're thought to have been in use for over 800 years and tap into brine from ocean water trapped underground for millennia. The water is pulled up to the surface and boiled off to access the salt. Again, totally remote and not terribly exciting at first glance, but an awesome way to get utterly off the tourist grid.
7. Ask the locals.
If you must start your trip in one of the huge touristy cities in Thailand, fear not…there are still some amazing "unseen" areas and neighborhoods well within city limits. Want to find where all the locals hide when the sea of tour buses shows up? Ask someone (and enjoy the benefit of being able to communicate with them in your native language). Of course, be wary, as some locals in the tourist districts will have their own agendas, but for the most part you're likely to discover some legit locals-only spots by talking to the notoriously friendly people of Thailand.
Want some peace? Try spending a stint at a wat and explore the Buddhist culture of the country. For something altogether different, have someone direct you to the part-store, part-museum Papaya Vintage Shop in Bangkok, or go to Phang Nga in Phuket on your own between tours. Finally, when you've exhausted all the resources within the city, venture just outside them — for example, to Amphawa, just west of Bangkok, where you'll find a kickass floating market on the weekends.
8. Travel slow.
The best way to get off the beaten track in virtually any destination is to give yourself enough time to do so. Sometimes this means having enough time to find that fork in the road that takes you to the San Kamphaeng Hot Springs outside Chiang Mai. Sometimes it means having enough time to let a two- or three-day stay at Wat Suan Mokkh become a week-long experience.
The only way to find what you're looking for, to touch those furthest obscure regions, is to be around long enough to identify what those regions are, and the idiosyncrasies that define each and its inhabitants. If you've come to experience true Thai living, you really have to give yourself the opportunity to live it — slow down. Stay awhile.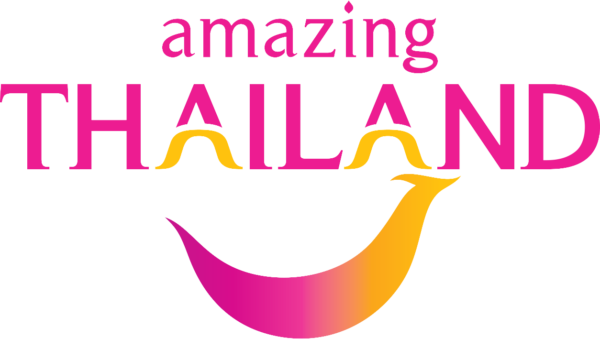 This post is proudly produced in partnership with
Tourism Authority of Thailand
and STA Travel, working together to tell stories of the peoples, places, and cultures that make Thailand special.