in paid partnership with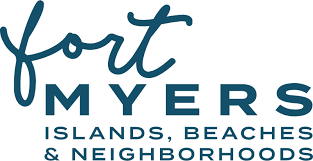 1. Catching a glimpse of the green flash
Legend has it that once you've seen a green flash, you'll never again err in matters of the heart. That's debatable, but what's for sure is this rare natural phenomenon makes for a great excuse to drop whatever you're doing at sunset, run to the beach, and stand with your toes pointed toward the Gulf of Mexico.
The green flash (sometimes) occurs as the last bit of sun dips below a faraway horizon. It has to do with the thickness of the atmosphere and the way water vapor absorbs the orange-yellow wavelengths of sunlight. And these west-facing Gulf beaches offer some of the best green-flash opportunities this side of California.
At The Mucky Duck on Captiva, sunset and a cocktail have been a nightly tradition since 1976. On Fort Myers Beach, Bowditch Point Regional Park's sunsets are framed by the northern tip of Sanibel and its lighthouse, so even if you don't catch the flash, it's a win. Folks who've seen the green flash say it gives you goosebumps — no comment on their love lives.
2. Tasting pink gold
Spring break, parasailing, and soft, white-sand beaches — that's all well and good. But one of the real treasures on The Beaches of Fort Myers & Sanibel is found in the depths of the Gulf. The area around the coastal islands here is home to a $100-million shrimping industry. Their most valuable catch? Gulf pink shrimp, aka pink gold. These tender critters get their naturally pink color from the coral sands in which they reside. The flavor? Sweet, plump, and ridiculously delicious.
On Fort Myers Beach, Dixie Fish Co. serves beautiful Gulf pinks (fried, grilled, blackened, coconut-crusted, in shrimp burgers, etc.) in an over-water dining room that overlooks the docks where the shrimp boats unload. Its neighbor and sister restaurant, Doc Ford's, is devoted to serving great Gulf pinks at all of its locations, which include those on Sanibel and Captiva as well. Inland just a bit, Salty Papa's Shrimp House in Iona contracts directly with local shrimpers.
3. Perfecting the "Sanibel Stoop"
The Sanibel whaaat? In this case, we're talking stoop like bent-over body position. Think of this as yoga in action, downward dog meets the "Cupid Shuffle," with beautiful rewards.
You bend over to pick up a shiny-pretty shell — a lettered olive, perhaps, or a stripy whelk — and then another catches your eye, and another. Next thing you know, you're bear-walking up and down the shoreline. A broad shelf just offshore makes Sanibel's beaches the perfect repositories for whole, unmarred seashells. Hotels such as the West Wind Inn and Island Inn even have shell-sorting stations where guests can de-sand their treasures and separate their coquinas from their conchs.
The best beaches for shelling? Anywhere on Sanibel's Gulf shore will do, but a little walk away from the crowds is worth it for those serious about stooping. Pro tip: Seriously serious stoop-ers are known to head out just after storms and at sunrise to see what wonders the waves have washed up.
4. Seeing the light
Thomas Edison, it turns out, had more than a few bright ideas. The famed inventor saw beauty in what was at the time mostly mosquito-ridden swampland, so much so he built his winter home and laboratory in Fort Myers in the 1880s, and then talked his pal Henry Ford into moving down and being his neighbor. The Edison & Ford Winter Estates draw not just history-buff tourists, but also locals who appreciate the array of flora and the sweeping riverfront views.
The estates are on the Caloosahatchee River near downtown Fort Myers. From Sanibel Island or Fort Myers Beach, the 30-minute drive takes you along historic McGregor Boulevard, a street lined with towering royal palm trees, many of them planted by Mr. Edison himself.
5. Building an award-winning sandcastle (or at least giving it your best shot)
This sand's not just for napping — it makes a mighty fine sandcastle, too. So fine that for 30 years the American Sandsculpting Championships have been held on Fort Myers Beach each November. The event draws some 50,000 attendees over 10 days to witness what can only be described as sand wizardry.
That castle you made with a bucket and some seashells as a kid? Ha. These creations — wrinkly gnomes, peg-legged pirates, spindly towers connected by arching sand bridges — eat your sandcastle for breakfast. But don't let the masters discourage you; practice makes perfect, and beach practice (preferably with a cold drink in hand) is the best kind.
6. Reeling in a big one
Grouper, redfish, snapper, tarpon — the waters of the Gulf are a veritable seafood buffet. Captain Tony's group charters leave daily from Getaway Marina on Fort Myers Beach, offering half- and full-day excursions, along with late-night snapper trips. Private fishing charters are more expensive, but many find the hands-on instruction and in-depth knowledge well worth the extra cost (you're also much more likely to catch something).
So, what do you do with that 30-inch red grouper you so valiantly hooked? Cook it. A cast-net's throw from Getaway Marina, Pinchers Crab Shack and Maria's Smokehouse are among the many local restaurants willing to turn your pile of scales and guts into dinner. Just sit back, sip a cold one, and wait for all that newly gained expertise to deliciously pay off.
7. Paddling the Great Calusa Blueway
Think of this as the Appalachian Trail of paddling, or at least a beautiful, winding section of it. The Great Calusa Blueway stretches across 190 miles of Estero Bay, Pine Island Sound, and the Caloosahatchee River. And there's no better way to explore it than with a canoe, kayak, or stand-up paddle board.
Beginners can head to J.N. "Ding" Darling National Wildlife Refuge on Sanibel for inexpensive rentals and a smooth, short section of paddling filled with mangrove tunnels and manatees. A more intensive paddle route takes you from Lovers Key on Fort Myers Beach out to the unpopulated Mound Key, a towering set of ceremonial shell mounds created by the Calusa Indians long before jet ski rentals and casino cruises were a thing here.
8. Drinking like a local
For a different taste of Southwest Florida, skip what's right on the coast and head inland to one of the local breweries. You don't even have to go far — Point Ybel Brewing Co. is a three-mile shot from Estero Island. The owners have a passion for area flavors, infusing their saisons and sours with local mangoes and guavas. Point Ybel's Jackfruit Sour won gold in the Wild Beer category at the 2016 Best Florida Beer Championships in Tampa.
That same event named three-year-old Fort Myers Brewing Co. the best brewer in the state. And then you've got Smokin' Oyster Brewery and Big Blue Brewing to help you complete your local beer tour.
9. Doing…nothing
If Seinfeld can have a show about nothing, then why not have a vacation about nothing? Not that nothing is ever nothing — there are always lapping waves to drift off to and soft sand to wiggle through your toes. Not to mention, you'll have to adjust your parasol, reapply your sunscreen, and cool off in the waters of the Gulf of Mexico from time to time.
But that's the beauty of these beaches: Everything — the cushy sand, the warm water, the frolicking dolphins for entertainment — is built in. All you have to do is channel your inner Elaine and do "literally nothing." It's even more fun than it sounds.