in paid partnership with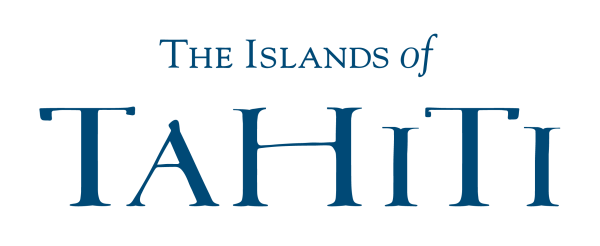 1. Getting up close and personal with stingrays and sharks
These creatures don't quite fit into the cute and cuddly category, but nonetheless visitors to The Islands of Tahiti tend to develop a real affection for stingrays. Sit in the shallows at the edge of a translucent lagoon and chances are a stingray will be swimming nearby, and might even glide over your legs.
Jump aboard a shark and stringray boat tour and you'll definitely encounter them. Mingling with stingrays has been on the top-ten list of nautical things to do in the islands for a decade. And it's painless. Once you're anchored in a quiet lagoon — Bora Bora is one of the most beautiful — a posse of stingrays will swim up for a feast. The boatman will jump into the waist-deep water with his game passengers and feed the rays from a bucket of fish. Braver folks who like squishy things wrapped around them might like to try a stingray hug, where the creature encloses you in its "wings."
Another harmless pursuit is swimming with reef sharks in deeper water. Snorkelers jump in and hold onto a rope at the back of the boat while the boatman throws out big hunks of fish. Up swim the black-tipped reef sharks for a feast. No need for alarm: The sharks know the drill and prefer fish to a snorkeler in an unattractive rashguard any day.
2. Attending the "Olympics of Tahiti"
Sporting events on The Islands of Tahiti don't involve gymnastics or tennis. Instead, ancient sports and games like stone lifting, javelin throwing, outrigger canoe racing, fruit carrying, and copra competitions take place during Heiva I Tahiti. It's basically the Olympics of Tahiti, and it's a huge event that ends with a traditional singing and dancing competition.
The history of the games tells the recent history of the islands: When English Christian missionaries came here in the 18th century, to say they were shocked by Tahitian dances is an understatement. This was the Georgian era; they'd never seen anything like it. And so dancing was made illegal in 1819 by King Pomare II, and for more than half a century Tahitians could only dance covertly in their homes.
But in 1881, France annexed large swathes of what today is French Polynesia. On France's national day — Bastille Day, July 14 — Tahitians were allowed to celebrate, dance, and play sports in public. That was the first year of Heiva I Tahiti. 135 years later, and the tradition continues as a symbol of Polynesian culture and a celebration of local heritage, with dancers practicing their routines for the big finale for months beforehand. Huge orchestras accompany them on traditional instruments like bamboo vivo nasal flutes, pu marine shells, and, more recently, Hawaiian ukuleles. If you can attend the event, do. It'll take place from July 7 to July 23 in Papeete in 2016.
3. Going into full castaway mode
The Islands of Tahiti are the place to digital detox. The Tuamotus have two unique retreats for those who don't mind bedding down at night with nothing but the glow of lantern light and a million stars. Le Sauvage Private Island is the little brother to the upmarket Kia Ora Resort & Spa in Rangiroa. While the name suggests the former is wild, or indeed savage, the tiny island, an hour away from the main resort, offers authentic experiences in beautiful surroundings, without the aid of electricity, phones, or Internet. Staff serve delicious meals and guests wake up with the sun and take beach walks by moonlight.
A little more rustic is Raimiti, set in a tiny coral atoll near the large island of Fakarava. Here guests can choose between huts with open sides and outside shower, and bungalows with the usual four walls and indoor bathroom. Powered by solar energy and a world away from the web, visitors to Raimiti snorkel and kayak by day and tune into the Milky Way show by night.
4. Diving for your own Tahitian cultured pearl
One thing's for sure: It's not hard to find a pearl shop in The Islands of Tahiti. If you're in the market to buy a Tahitian cultured pearl, it's good to do your homework first and then visit a pearl farm when you're here. The pearls are gorgeous and most are grown in the warm waters of the Tuamotu Archipelago around 350 miles northeast of Tahiti. They're cultivated, meaning they're artificially grafted inside a large oyster shell and left to develop in the warm currents over several years.
This complicated process is best grasped by visiting one of the many pearl farms. All farms will certainly sell pearls, but only one, the Farm at the Bora Bora Pearl Company, lets clients dive for their pearl in a kind of pick-an-oyster lottery. It costs around US$300 to dive down into crystal-clear waters with a guide, cut a couple of strings of oysters, and return to the surface to choose your lucky one. If your oyster is bare, the owners will give you a pearl from the store. If you strike it lucky, the oyster might contain a pearl worth more than $300.
5. Sailing into the horizon on a cargo ship
There are few images as romantic as casting away on a cargo ship and heading off into paradise. The reality is most cargo ships are largely functional vessels carrying hefty steel containers full of big cars and computer equipment.
However, the Aranui 5, Tahiti's own cargo/passenger ship, delivers on the romanticism and takes passengers to the Pacific paradise of the Marquesas — a far-flung archipelago of The Islands of Tahiti. The company's newest ship, launched in late 2015, Aranui 5 carries 254 passengers in accommodations from luxury suites with balconies to comfortable four- and eight-person dormitories with bathrooms. The 16-day cruise departs from Papeete and calls at six islands: Nuka Hiva, Ua Huka, Fatu Hiva, Tahuata, Ua Pou, and Hiva Oa, where artist Paul Gauguin spent his last years. While passengers are off exploring the islands on organized tours, the ship offloads essential supplies to the islands and takes on bags of precious copra, the basis of coconut oil.
6. Hitching a ride on a powerful ocean current
Located in the Tuamotu Archipelago, Rangiroa is a coral atoll — a ring of coral islands strung together to form a circle. The Tiputa Pass is a channel that connects the outside ocean to the inside lagoon.
For this experience, you'll be dropped off on the ocean side, and when the tide rushes into the channel you'll be swept in along with it, all the way over to the other side as you "shoot the pass." The big attraction, apart from the thrilling ride, is the myriad of sea life also swept along — turtles, sharks, rays, and innumerable fish.
7. Celebrating the Bora Bora Liquid Festival
When outboard motors arrived in The Islands of Tahiti around half a century ago, they led to the near disappearance of the Polynesian-style outrigger canoe (va'a hoe). Then, at the turn of the millennium, aquatic athlete Stephan Lambert initiated the hardcore, 34-mile va'a hoe event known as Bora Bora IronMana. The festival's been going every year since. These days it's known as the Bora Bora Liquid Festival, with new events and annual modifications of the race circuits keeping things fresh, fun, and fair for both new and returning competitors.
Open-water swimmer Alex Kostich perhaps sums up the festival best:
"While the event is a great racing experience in and of itself, what I love about the Liquid Festival is the celebratory nature of the gathering; it's produced by and populated by people who grew up around and have a deep affinity for the ocean."
This December, expect to see local and international athletes take part in standup-paddle races, long-distance swims across the pristine lagoon, surf-ski competitions, and — of course — epic va'a hoe events. Meanwhile, family and friends will be gathering on the beach to cheer everyone on, party to live DJs, share barbecues, and enjoy performances by traditional Tahitian dancers.
8. Renting a villa that comes with its own car and boat
The Islands of Tahiti have dozens of beautiful resorts on the edge of equally beautiful lagoons. However, if you want to live like a local for a while, rent a two- or three-bedroom holiday house on the island of Huahine (which lies between Moorea and Bora Bora) and have your own little car and runabout motorboat. Huahine is a sleepy place, made up of Huahine Nui (big) and Huahine Iti (little), joined by a bridge over a narrow isthmus.
Driving is easy and you may only see a couple other cars on the road (especially in Iti) at any time of day. Two different villas — Huahine Vacance and Villas Bougainville — are located about 100 yards from the edge of Maroe Bay. Take your boat to the little town of Fare and see dolphins and rays on the way. Or tie up at the Yacht Club jetty and have a seafood lunch. The air-conditioned or fan-cooled houses are fully equipped and surrounded by beautiful gardens. The owners provide road and lagoon maps and pick you up from the airport.
9. Surfing the big one without a board
In the surf world, the Teahupo'o wave is legendary. It takes its name from the village of Teahupo'o on the southern shore of Tahiti Iti (little Tahiti), the tiny peninsula connected to Tahiti, and surfers flock here from all over to try their luck. In August, the Billabong Pro Tahiti surf competition pits the world champions against each other on this reef break known for its barrels.
Non-surfers can see the wave without having to ride it via a couple of local boat tour operators. Boat trips view the wave from a safe distance in a cruise that might also include a bit of dolphin watching if the timing's right. Half- and full-day tours of the area also feature coastal hikes, snorkeling, and swimming in a waterfall-fed rock pool. Tahiti Iti has just two five-mile-long roads and a handful of family-run pensions, a chill setting for one of the biggest surf destinations in the world.