in paid partnership with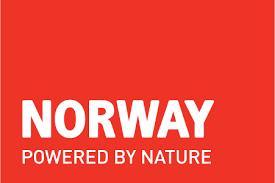 1. We really know how to do chocolate.
The mild, creamy, everlasting flavor of Freia Melkesjokolade is usually one of the first things Norwegians start craving when they move abroad. It generally tastes milder than other European chocolate, yet considerably less artificial than the American variety. Walk up to the nearest Narvesen kiosk (you'll know it when you see it), and look for a large yellow bar, usually in a shelf along the counter. If they don't carry it, you shouldn't shop there.
Other favorites that have won the hearts of both Norwegians and tourists through the years include Kvikk Lunsj (an improved version of KitKat) and Stratos (a very porous, airy milk chocolate bar). And then, in a category by itself, is Smash. Think chocolate-covered bugles. You're welcome.
To get a little more sophisticated than a convenience-shop chocolate bar, check out Geiranger Sjokolade, Craig Alibone Chocolate, or Sognefjord Chocolate. At all three places you'll find locally made chocolate that will often feature locally grown ingredients like blueberries, raspberries, honey, and even aquavit.
2. There's endless scenery in Norway…
Even Norway's capital city, Oslo, is located in ridiculously gorgeous surroundings. You know those famous Norwegian fjords? The city's on the Oslofjord, and there are 40 islands and 343 lakes within city limits. For being small in European-capital terms, it's geographically a "big" city, and two thirds of it is protected hills, forests, and lakes. Maybe all this is why Oslo is growing faster than any major city in all of Europe.
From the Oslofjord to the woods and hills surrounding the Holmenkollen ski jump, you'll never run out of things to look at — the city overall feels very green, open, and airy. Leaving Oslo, you'll find hundreds of miles of gorgeous mountains before hitting the fjords of the west coast, two of the more famous being Geirangerfjord and Sognefjord (take a cruise with Hurtigruten if you want to do it right).
Any of Norway's national parks will also do the scenery trick — like Jotunheimen National Park, home to the country's tallest protected waterfall, glacier hikes, and those spectacular fjord views this place is famous for. Some cities, like Ålesund, Tromsø, and the fishing villages of the Lofoten Islands, offer juxtapositions between civilization and nature that make the greenery seem even more stark, rugged, and humbling.
3. …and you're basically completely free to explore it.
Norway takes the freedom to roam more seriously than most countries. Step out of the cities and into the woods (the area around Oslo is called Marka), and any uncultivated land is freely accessible — a practice called Allemannsretten. The only restrictions are on hunting, fishing, fire-building, and motorized vehicles — and you're expected to clean up after yourself, of course. Otherwise, there's nothing preventing you from spending a night anywhere in the woods or going on a spontaneous trek through the deepest nature you can find. So go wild — grab a tent, head into the wilderness, and camp out literally anywhere, including private land. And, yes, gathering wild berries is part of your "right," too.
Not exactly your style? You could also find your way around the many cabins belonging to Den norske turistforening (DNT), which are accessible to anyone for a small fee and are scattered throughout the country.
4. Our weather is…surprisingly normal.
You've probably figured out on your own that polar bears don't roam the streets of Norway, but it goes beyond that — we seriously have the greatest summers. Temperatures in Oslo regularly hover around the 70s Fahrenheit, and it's not particularly humid, not too cold, not too hot — life is just incredibly pleasant. And we're not only talking June through August, either; April through October can be great weather for hiking our mountains, kayaking our fjords, mountain biking, waterfall chasing — you name it.
Similarly, our winters, while certainly cool, rarely turn frigid — Oslo in winter is generally always more pleasant than Chicago, for example. That's why you'll find Norwegians outside — skiing, snowshoeing, snowboarding, or watching the Northern Lights — pretty much all winter long.
5. We don't live on fish and potatoes.
Nordic cuisine has enjoyed a massive resurgence in recent years. Fine diners might enjoy a 20-course culinary adventure at Maaemo, the capital's exciting three-star Michelin restaurant. Oslo's other Michelin-starred restaurants include Kontrast and Statholdergaarden. Hungry for more? Kaffistova is known for its raspeballer (potato dumplings). Louise Restaurant has tried-and-true Norwegian seafood in the only building left from the Akers Mek boat workshop, part of what used to be the largest shipyard in all of Norway. And Mathallen Oslo is one of the largest food halls in the country — here you'll find everything from chocolate and cheese to fresh salmon and reindeer.
But sometimes it really is best to stick to the basics — after all, you don't truly know a country until you know its food. You'll likely be surprised at the variety and freshness the country's cuisine has to offer — and don't go home without trying brown cheese ice cream. Yes, you read that right.
6. Your favorite quirky song is probably Norwegian.
Did we ever find out what the fox actually does say? If you did, please tell the Ylvis brothers from Bergen, Norway, so they can finish the song. Also, don't be surprised to see a Norwegian beaming with pride if you play Kygo at your party. There's more where all this came from, too — Sandvika, around 15 minutes from Oslo, is known for its excellent music scene full of young talent. Other Norwegian musicians you should know include Röyksopp, Wardruna, and Jaga Jazzist.
Norway's classical music scene is worth mentioning, too: You can visit Edvard Grieg's house in Bergen, known as Troldhaugen, and sit in on the lunchtime concerts between visits to the concert hall, museum, and composer's cabin.
7. We're a country of outdoor adventurers.
Norwegians are never more than 15 minutes away from the nearest woods, hills, or countryside. From central Oslo, ride out to Kolsås and hike up Kolsåstoppen — the view of the Oslofjord will stop you in your tracks (and you'll burn more calories this way than bumbling around the city center). Still in town, check out the Oslo Winter Park, the largest ski resort in the area with nearly a dozen lifts, 18 slopes, and a terrain park.
There's more to Norway than just Oslo, though. Drive along the stunning Atlantic Road between Molde and Kristiansund, dipping and turning between the rocks and cliffs along the coast. Be sure to get out of the car whenever you can, pick berries, dip your toes in the water, and hike around to find the best vantage points for your photos. If you don't want to rent a car, hop aboard the Bergensbanen, or Bergen Line, and take in the scenery from Oslo to Bergen (one of the most scenic train rides in the world).
Now that you're rested up, decide which of Bergen's seven mountains you want to hike (Fløyen and Ulriken are two popular options, as is Sandviksfjellet). From here you get to decide — is it off to the fjords for kayaking, hiking (Google both Pulpit Rock and Trolltunga, seriously), and mountain biking? Or will you head north to Northern Norway for dog sledding, glacial hiking, and igloo hotels?
8. Here, silence is golden.
Norwegians are among the masters of an art that Americans will never grasp: the non-awkward silence. No need to maintain a conversation simply for the sake of saving face. If you have nothing to say, nothing needs to be said — there's nothing wrong with that, and it's not taken as rude. For that reason, if you do start making off-the-cuff jokes with strangers, it'll probably be pretty clear you're not a local.
Blessedly for any introvert, you'll likely be left alone by strangers in almost every situation, unless you need help — in which case, Norwegians won't bat an eye at your request. Similarly, Norwegians are incredibly tolerant — the world's first ever Soccer Pride Parade was held in October, and it was met with resounding support! And did we mention Norwegians' English skills are amazing?
9. Norway is made for everyone, and we've got proof.
Accessibility doesn't stop at the wonder of Allemannsretten in this country. Just like camping and the outdoors belong to everyone, so do history and the arts. Perfect example: The Oslo Opera House is known as a place locals hang out — "hanging out" meaning "hanging out on." It's built so you can walk up its slanted roof (designed to look like an iceberg), take in views of the harbor and cityscape, and just be with friends — no ticket or fondness for opera required.
The Akershus Fortress is also a convenient "shortcut" if you're walking from, say, the Aker Brygge area toward the opera house. Without paying for a tour, you can cut through and marvel at the architecture, check out the water below, and feel entrenched in history — because you are. Then there's Vigeland Sculpture Park — also free, and one of the country's most visited, most popular spots (it sees over a million visitors every year). There's also a handful of free museums, and we haven't even left Oslo yet. The fjords, parks, woods, lakes, and mountains? Towns like Røros that are basically living museums? Those are free to take in, too.
Here, if you've got the will, you've got the freedom to roam, the freedom to experience, and the freedom to soak it all in. Ready when you are.