in paid partnership with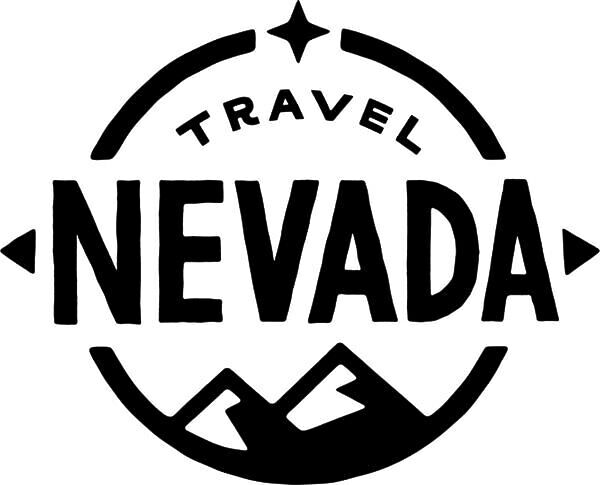 HERE ARE 11 ideas for going all out in a state renowned for its celebrations of excess.
1. Get inside the Mansion at MGM Grand.
How do you recognize the most lavish locales? Simply put: You don't. The Mansion at MGM Grand is so exclusive you have to be invited to stay in one of the villas at this 290,000-square-foot hidden hotel inspired by an 18th-century Tuscan villa.
Should you get the invite, you'll enjoy full-time butler service, a menu-less restaurant where chefs create meals on-demand, a fleet of Rolls Royce Phantoms for your transportation needs, and in-room amenities like baby grand pianos, indoor pools, home theaters, and original art by the likes of Picasso and Frank Stella. Instagram everything.
2. Commune with wild horses at Mustang Monument.
Created by Madeleine Pickens, this northeast Nevada eco-resort covers 900 square miles and is home to 650 rescued mustangs that range across the property and serve as its main attraction. Activities like horseback riding excursions, roping lessons, and guided hikes are included with your stay inside one of the rustic-chic cottages ($1,600/night) or luxury tipis ($1,200/night). Designed with Southwestern motifs and custom furnishings, the latter pack so much boho charm you may never want to leave. This is glamping at its most glam.
3. Feast on the 18-course tasting menu at Joël Robuchon.
Pass through the ornate vestibule of this fine-dining destination and you'll understand why they call it the Mansion. The interior is decked in rich tones and opulent fabrics, giving it the air of some royal's Las Vegas vacation home despite its location just steps from the MGM Grand casino floor.
But you don't just come to this three-Michelin-star restaurant, the only one in Vegas, for the atmosphere — you come for the food, specifically the 18-course $445 menu degustation with wine pairings available upon request. Indulge in dishes of expertly crafted French cuisine like foie gras carpaccio, black truffle tart, and spiny lobster with green curry jus. Just be sure to pace yourself. If you eat everything on the epic bread cart, you won't have room for that third dessert.
4. Break the speed limit at Dream Racing.
Its top speed is 217 miles per hour. It goes from zero to 60 in 2.9 seconds. It packs a V12 engine, 700 horsepower, and a transmission that shifts in less than 50 milliseconds. And unless you have $397,500 sitting around, you'll never ever drive the Lamborghini Aventador.
Unless, that is, you get behind the wheel at Dream Racing, an exotic driving experience at the Las Vegas Motor Speedway. There, after some coaching and a simulator session, you can take a spin in a Ferrari F430 GT, a McLaren MP4-12C, or that sexy-fast Lambo. Depending on your ride of choice and number of laps around the track, experiences range from $199 to $4,899. Adoring fans not included.
5. Go heli-skiing in the Ruby Mountains.
Last winter marked the 38th season in the Ruby Mountains for Joe Royer of Ruby Mountains Heli-Experience, a heli-ski outfit based in northeastern Nevada. Less than an hour south of Elko, the little-known Rubies are a backcountry playground with 10 peaks above 10,000 feet, a smattering of alpine lakes, consistent powder, and zero traffic.
Book a three-day package with Ruby Mountains Heli-Experience and you get not only a lift to the top, but guide service, lodging, meals, and a guaranteed 20 runs. Even at $4,650 that feels like a deal.
6. Float in a Forever Resorts Houseboat.
Think outside the hotel for your next luxury Nevada vacation. Forever Resorts' houseboats pack in the amenities, and you'll never have to worry about the screaming infant in the next room. Instead, you get a private retreat on the shores of Lake Mead or Lake Mohave with killer views and not a slot machine or poker table in sight. If you're bringing a crowd, book the $1,995/night, top-of-the-line 75ft XTreme, an epic vessel with six staterooms, two and a half baths, a full kitchen, and a seven-person hot tub on the upper deck.
7. Spend a night at Mandarin Oriental Las Vegas.
If the sound of dinging slots isn't really your thing, consider this gleaming tower within the CityCenter complex an escape from Las Vegas right inside its beating heart. In keeping with the brand's aesthetic, understated elegance is the signature here — it's evident everywhere from the 23rd-floor sky bar with postcard-worthy views, to Michelin-starred chef Pierre Gagnaire's only US restaurant, Twist, to the guest rooms that feature details like plunge tubs, 480-thread-count sheets, and floor-to-ceiling windows.
Any stay here feels luxurious, but if you truly want to splurge, book the Mandarin Suite — a 3,100-square-foot retreat complete with butler service, a formal dining room, personal fitness center, and an oversized sunken bath with a 22nd-floor Strip view. It'll only run you $15,000/night.
8. Pick out a bottle of red at the Rio Wine Cellar & Tasting Room.
There are plenty of places to grab a great bottle of wine in Nevada, but few provide access to anything close to the veritable wine library of this little-known oenophile haunt inside the Rio Casino. Created by former Rio owner Tony Marnell, the $10 million collection spans 10,000 bottles, including rare, prestige finds like an 1800 Madeira that once belonged to Thomas Jefferson (which, no, you can't drink) and vertical collections that cover more than a century of vintages.
With more than 100 wines available by the glass, you can sip and sample or ante up for a big-ticket bottle like Penfolds Grange. Have your credit card ready.
9. Indulge in the Nagomi Ritual at Qua Baths and Spa.
Relaxation, thy name is Nagomi. This $400 treatment at the expansive Qua Baths and Spa at Caesars Palace is part of the special Nobu menu, a selection of services inspired by chef Nobu Matsuhisa's iconic brand. That translates to 100 minutes of pampering, starting with a floral foot bath and exfoliation and followed by an aromatherapy massage and luxurious facial that includes reflexology, exfoliation, and a mask. If you don't leave feeling revitalized and rejuvenated, you should probably go take a nap.
10. Have a midlife crisis at Encore Beach Club.
Bottle service in Las Vegas is the stuff of legend — scantily clad servers wielding sparklers and bottles of Champagne the size of a grade schooler — but at Strip-side party pool Encore Beach Club, the VIP experience gets a creative twist.
Guests feeling the ennui of adulthood can order up the Mid-Life Crisis Package — a $125,000 extravagance that comes with lots of Champagne delivered by servers riding a brand-new Harley Davidson. When the party's over, that hog is yours to keep, and EBC will ship it anywhere in the country. Or you could take a page from the first guy to order the over-the-top menu item and leave the bike for your waitress as a tip.
11. Go lux year-round at the Hyatt Regency Lake Tahoe.
After a day carving powder at one of the Tahoe-area ski hills, you deserve the comfort of this swanky lakeside escape, where the pool is heated all winter, the fireplaces are massive, and the spa has plenty of treatments to help your quads prepare for another session on the slopes. In summer, join your spendthrift compatriots and book a private beachside cottage — these two-bedroom, 1,225-square-foot retreats come with wet bars and access to a private beach.
When it's time for dinner, hit the Lone Eagle Grill and take in the Lake Tahoe views as you're served elk strip loin with cocoa demi-glace and cassis gastrique, or bison tenderloin with smoked paprika and bleu cheese fondue. Calories don't count at elevation, right?