in paid partnership with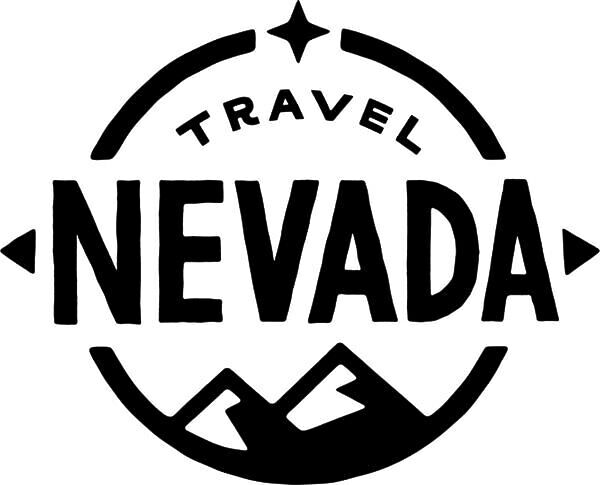 1. We've got slopes with the sweetest views.
There are plenty of places in Tahoe to work on your turns, but for Instagram-worthy views at affordable prices, Diamond Peak is the destination. Lift tickets won't drain your bank account, trails look like they empty right into the lake, and there's a full calendar of events to keep you entertained, from Ullr Fest (torches! Viking attire!) to Nachtspektakel (a guided skin up the mountain to a three-course feast) to Dummy Downhill (a competition that involves sending dummies on skis over a jump). Plus, with 25 new snowmaking guns in use this season, you can be sure there'll be enough snow on the ground, no matter what the weather does.
2. Our backcountry is badass (and virtually untouched)…
If your idea of a good time involves virgin powder, pristine bowls, and killer chutes, grab your GoPro 'cause Nevada is calling. Adventure outfitters TAO Nevada run snowcat and skinning tours on 2.3 million acres of the Humboldt-Toiyabe National Forest, where you'll find 4,000ft verticals and plenty of powder but not another soul in sight. For an even more extreme adventure, book a trip with Ruby Mountains Heli-Experience and let a bird drop you into wicked terrain in an area with 10 peaks over 11,000 feet.
3. …but we also do date night right.
S'mores. Fire pits. Movies on the big screen. During the holiday season, the Cosmopolitan of Las Vegas converts its pool into an open-air ice rink complete with snow showers, thermoses of cocoa, and hot, boozy cocktails. Is there anything sweeter than a couple ice-skating and holding hands? Didn't think so. And if fire pits and fancy cocktails are your jam and you want to experience them in the northern part of the state, the Hyatt Regency Lake Tahoe Resort is your place.
4. Death Valley is at its best.
With summer temps topping 120° Fahrenheit, this national park is far more welcoming in winter when you can explore its alien landscapes without melting from the heat. Snow-capped peaks make for stunning scenery, and cool days allow for better hiking. Hang out on the rolling sand dunes or take a stroll along the Badwater Basin salt flats, the lowest point in North America at 282 feet below sea level. The park's eastern entrance is a short drive from Beatty, on Highway 374, where you can base yourself at the retro-styled Atomic Inn and grab the evening's post-hike food and drinks at the Sourdough Saloon.
5. You can try your hand at kite skiing…
It's like kiteboarding — on the snow. This athletic hybrid combines cross-country skiing and kiteboarding into a wintry adventure sport that'll give you a rush even on flat ground. Sierra Adventures can hook you up with the gear and route that's right for you — then it's just catching the breeze and hanging on tight.
6. …or ski an hour from the Las Vegas Strip.
There's an après-ski pint at the lodge and then there's soothing sore legs with a trip to a lavish casino spa. One hour from the Strip, Lee Canyon has 30 lift-serviced trails, hiking routes, and 445 total acres of skiable terrain. Novices can sign up for ski school or get tips from the complimentary coaches, and when your quads need a break, the tubing hill — complete with lift — beckons. You'll feel a world away from Las Vegas…and still be back in time for happy hour.
7. We build way more than snowmen…
Anyone can put together a snowman in the front yard, but competitors at the annual Fire and Ice Show at Cave Lake State Park sculpt slot machines, castles, even SpongeBob SquarePants out of the white stuff for cold, hard cash. Held atop a frozen lake in eastern Nevada, the festivities also include bonfires, skating, snow bowling, sledding, ice fishing, and a fireworks show set off over the lake. Don't forget your mittens.
8. …and our cowboys recite poetry.
Winter in Nevada brings the National Cowboy Poetry Gathering, an arts and culture festival dedicated to ranching, rural living, and the American West. That means original poetry about the magic and reality of life on the range, recited by actual cowboys, as well as musical performances, a film festival, and workshops on everything from hat-making to harmonica to rodeo swing dancing. Next year the festival will be in its 33rd year — the Western way of life is alive and well in Nevada.
9. We do New Year's Eve like no one else.
Las Vegas gets down every December 31, turning the Strip into a massive, pedestrian-only block party where everyone's invited. Find someone to kiss when the clock strikes midnight, then direct your eyes upward as the casinos let loose a rooftop fireworks display that turns the desert sky into a technicolor spectacle.
10. You really can dash through the snow on a one-horse open sleigh.
Nobody wants a partridge in a pear tree, but your Christmas-carol fantasies can come to glorious life with a picturesque sleigh ride along Lake Tahoe or down the historic Pony Express Trail. Borges Family Sleigh Rides has been offering Belgian-draft-horse-powered trips for nearly 50 years — because riding in sleighs is way more fun than singing about them.
11. You can even carve across state lines.
Heavenly isn't just a resort with 97 trails, 28 lifts, and the most terrain in Lake Tahoe. It's also where you can venture across state lines from Nevada to California while on your skis or board. And when you hit the top of the mountain, the view of both states is as epic as the trip back down to the bottom. Grab your camera and remember the No. 1 rule of outdoor Instagram: Little person, big scenery.
And being in Nevada never hurts.