in paid partnership with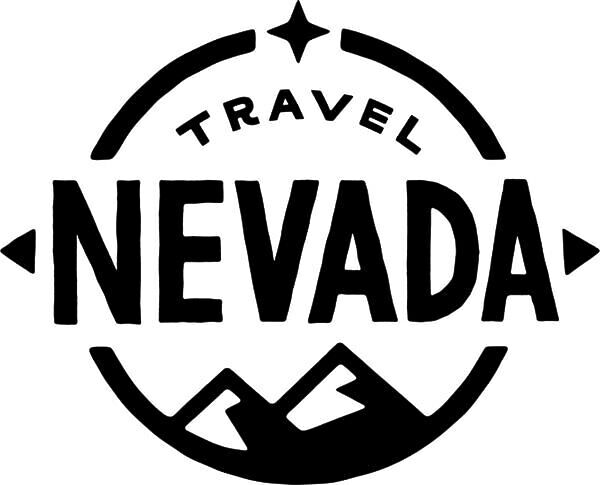 MY LOVE AFFAIR WITH ALL-YOU-CAN-EAT BUFFETS started at Greenspun Jr. High in Henderson, NV. As a chubby nerd with foodie parents, I grew up with a healthy appreciation for meal variety and next-level comestibles — so the fact that the school would host their straight-"A" luncheons at the local Sunset Station Feast Buffet was pretty much the driving force behind any academic achievement I managed in grade school.
Having since spent time in major cities around the world (only to settle somewhat ironically in Portland, the fitness and anti-gorge-yourself capital of the country), I've learned that apparently "buffet" is something of a dirty word outside of Nevada. They're places to avoid…unless you're looking to eat a lot of tasteless food, to spend $12.50 on the risk of intestinal discomfort, or to shame-slam your way through three plates of desserts after a bad day.
So I can't help but miss the plethora of enormous, world-class buffets of my hometown, because having been around the block I can now say with utter certainty: No one does buffets like Nevada.
For starters, there are over 136 buffets in the state.
Chew on that for a minute. Every day, thousands of people will go to each and every one of those 136 buffets to eat themselves silly. And while Nevada may not have the most buffets of any state overall, the Silver State still has roughly one buffet for every 20,875 people (which is rapidly approaching Starbucks levels of frequency).
And only 72 of those buffets are in Las Vegas.
Sure, just over half of the buffets in the whole state are in Vegas, but that still leaves 64 buffets scattered throughout the rest of Nevada servicing locals and travelers alike. For reference (and much to my deep chagrin), there are only 53 buffets in the whole of my current home state of Oregon.
Some of the most badass buffets aren't even on the Strip.
We obviously default to thinking of the Vegas Strip when considering the excess and overindulgence that's at the very core of buffet culture, but some of the best buffets in Vegas are actually hiding in the 'burbs. Take the Feast at Green Valley Ranch in Henderson, for example, which is home to the Las Vegas Review-Journal's "best brunch buffet in town," and where you'll have no problem getting right in to dine alongside locals.
And you know they're legit, when thousands of people flock to these buffets every single day.
Stroll through the lobbies of the Bellagio or the Wynn, and you'll know exactly when you're approaching the buffet. Or, rather, when you're approaching the line for the buffet…since the Buffet at the Bellagio and the Buffet at the Wynn (like most buffets on the Strip), service roughly 4,000 people. Every. Single. Day. Take that, buffet stigma!
There's at least one buffet in virtually every corner of Nevada.
Seriously, Nevadans love buffets…they put one pretty much everywhere. Of course, there are tons of buffets in Las Vegas, Reno, Laughlin, and Henderson, but there are also highly rated all-you-can-eateries in Carson City (the Rum Jungle Buffet), Mesquite (the buffet at Town Square Mesquite), North Las Vegas (the Feast Around The World), West Wendover (the infamous Oceano Buffet), Sparks (Rotisserie Restaurant and Buffet), and Pahrump (the Gold Miner's Buffet inside the town's tiny hotel/casino), to name a few.
Gambling and going to shows is nice, but only in Nevada can you have a proper buffet-cation.
Not for the faint-of-heart or weak-of-stomach, if you're serious about your food (and eating yourself into a coma), you can actually buy a pass through Caesars that gives you 24-hour, uninterrupted access to five of the top buffets in the city (Paradise Garden at the Flamingo, Spice Market Buffet at Planet Hollywood, Le Village at Paris, Flavors at Harrah's, and the Carnival World Buffet at the Rio). And there's just enough distance between those buffets that you can walk off your food baby before starting the next round.
With so many buffets crammed into Nevada, each one brings its A-game.
Ask anyone who's been to some of the buffets in Nevada, and every person will tell you they have a different "buffet-vorite"…because every buffet in the state has to offer something special to get people through the door. It's competition that's forced buffets like the Wicked Spoon to offer prime cuts of meat from an in-house butcher, or buffets like the Bacchanal at Caesars to serve everything from fresh sea bass to roast duck. Either way, the real winners are those of us who show up with an appetite.
Which means the food doesn't suck.
The only way the entire institution thrives in a place where renowned chefs from around the world own their own restaurants is by providing the absolute pinnacle of food quality and variety. I honestly don't know how the hotels afford to maintain these offerings — though I'm betting most people (who are not me) treat dining at these buffets like a meal for the evening, rather than gorping their way through like they're preparing to hibernate for the winter.
And yet they're still cheap.
At any of the buffets throughout the state, you can get your grub on for less than a round of cocktails in Manhattan. Remember that when you're going back for your fifth serving of bacon-wrapped fillet mignon.
Some of the buffets are even all-you-can-drink.
Because why stop at eating a preposterous amount of food, when you can test your mettle with all-you-can-drink deals at places like Cravings at the Mirage, the Buffet at Bally's, Studio B at the M Resort, and the Las Vegas Buffet at the Aria?
Nevada buffets are more like restaurants (with plated signature dishes you're simply allowed to eat a lot of).
In an additional effort to distance themselves from the buffet stereotypes, many Nevada buffets have placed a new emphasis on dining experience, serving up a chic upscale restaurant atmosphere alongside their dishes. The Bacchanal at Caesars has 500 signature dishes to choose from, and the Wicked Spoon at the Cosmopolitan professionally plates their single-servings to further the restaurant (rather than feeding-trough) vibe.
If you want opulence, there's a buffet for that.
Like at the legendary Sterling Brunch at Bally's, where a tuxedo-clad waiter will keep your champagne flute full while you wait for a signature made-to-order Lobster, Cognac, and Boursin Cheese Omelette.
Or if you're into kitsch, there's a buffet for that too.
Like at the Island Buffet at the Peppermill in Reno. Neon signage illuminates giant fake trees sprouting from the undersea-esque carpet, making the whole place look a bit like the Krusty Krab and a Rainforest Cafe had a tropical/nautical-themed baby.
Forget what you think you know about all-you-can-eat buffets. In Vegas, you can get caviar.
And not just at one buffet — you'll watch diners slather hundreds of dollars of the finest caviar all over their plates at places like the Sterling Brunch at Bally's and the Buffet at the Bellagio. And if that's not the most Las Vegas thing you've ever heard, I don't know what is.
And absolutely forget that old adage: "Don't eat the seafood at a buffet."
We've all heard someone say, "beware the buffet seafood." Some of us have even learned the hard way why this is usually true…and for a completely land-locked state like Nevada, it seems fair to heed the advice. But when you're serving 4,000+ diners a day, apparently you can splurge and have your seafood trucked in shortly after it's caught, so it's almost as fresh as if you were pulling it off the pier yourself.
And finally, they're more than just a place to eat.
They say you eat with your eyes before your mouth, so regardless of whether you're dining in an upscale "brushed aluminum and bamboo" buffet with renowned chefs flambéing your dessert in front of you, or a "there are people dancing around in dragon costumes" buffet (like those you'll find at Town Square in Mesquite), you'll definitely find a feast for all the senses.