in paid partnership with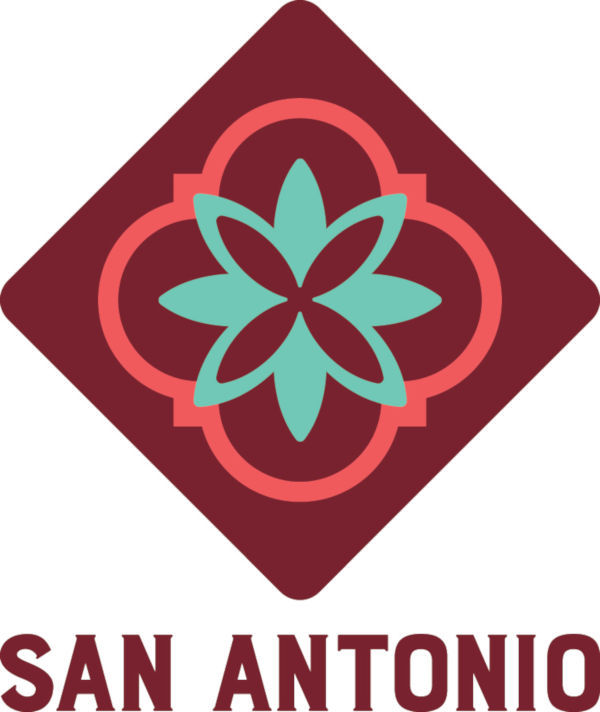 CHILE CON CARNE, puffy tacos, and a few slabs of fatty brisket. This is one representation of the San Antonio food scene and, to be fair, it's not completely off-base. You can't go two blocks in some parts of town without passing a hole-in-the-wall taqueria (which probably serves a menudo that'll change your life). And we're justifiably just as proud of (and hungry for) our BBQ as the rest of Texas is.
But times are changing. Come to San Antonio today and you'll encounter dozens of restaurants that, under the guidance of creative and passionate chefs, are blending time-honored family recipes with delicious ingenuity. You'll eat at places like Rebelle, Grayze, Mixtli, and Folc, the acclaimed vanguard of a movement being referred to as Tex-Next. It's a flavor you won't find anywhere else.
And in addition to these varying interpretations of South Texas cuisine, there are more and more international options emerging on the scene. Others have been here for decades but just don't get the press. You'll find Cajun, Korean, Greek, Vietnamese, vegetarian/vegan, and I believe we're now up to four — yep, four — Peruvian restaurants.
The bottom line: San Antonio has entered a foodie realm all its own. Here's a look at the city's awesomely complex culinary landscape, from old favorites to the next generation.
Classic Tex-Mex + authentic Mexican
Okay, we'll start with the most obvious. A mashup of Old Mexico gastronomy and Texan imagination, Tex-Mex has received equal amounts of praise and scorn. All this ooey-gooey cheese is amazing! All this ooey-gooey cheese is an abomination! Whichever side you're on, Tex-Mex is here to stay (and most of us couldn't be happier).
The super-sized platters overflowing with sauces and cheese isn't entirely American or Mexican or limited to any particular style, and that's precisely why it works. San Antonio prides itself as the Tex-Mex capital of the world, and she offers a never-ending arsenal of Tex-Mex restaurants to prove it.
Mi Tierra Café y Panedería, in downtown Market Square, is a city treasure, enticing patrons with its electric-kool-aid colors, tableside mariachis, and pollo en mole available 24 hours a day. For a pet-friendly spot during the day, try Cascabel Mexican Patio in Southtown — delicious, affordable authenticity with hole-in-the-wall goodness. Or for a real mind-boggler, head to Ernesto's Mexican Specialties. Owner Ernesto fuses traditional Mexican dishes with French cooking techniques, creating something you'll taste about once every never. Beef tenderloin with green chicken enchilada? Well. Let me find my stretchy pants.
Rosario's, La Gloria, Los Barrios — there are way too many options to list in a single article. Cruise around the city, and you'll find a Tex-Mex or authentic Mexican eatery, stand, or food truck at just about every corner, each one changing the game just a little bit and making you wonder exactly how you're ever going to explain this to your Fitbit.
The never-ending food festivals
Even in a city that celebrates everything — graffiti artists, bicycle riding, canoeing — food will never take a backseat. Year-round arts and music festivals already showcase hundreds of up-and-coming food impresarios, but visit during our dedicated food fests and you'll witness gourmet at a whole new level.
The San Antonio Cocktail Conference kickstarts the year in January — think seminars, guided tastings, and one giant cocktail party. Forty-five presenters span five days, and 100% of profits are donated to area children's charities. Then in March, the Corona Paella Challenge brings together paella chefs from across the country and Mexico for a one-day showdown, with proceeds benefiting local culinary education programs.
April marks the biggest party of the year for San Antonio: Fiesta. Celebrated since 1891, Fiesta could fittingly be described as 11 days of food porn. Night In Old San Antonio, or NIOSA, is a smorgasbord of all the city's cultural influences paraded through 250 booths of Spanish, Irish, German, Chinese, Mexican, and French nibbles. Missed something at NIOSA? No worries. Oyster Bake and A Taste of New Orleans will give you more shellfish, fried chicken, fajitas, shrimp Creole, and beignets than you ever thought you needed. Stuffed? I hope not; there's still another eight days of brews, food, and music to go.
Culinaria is best known for its main extravaganza, Festival Week, every May, but the truth is there are several Culinaria events throughout the year. There's wine-tasting at the Rambling Rosé in August, the two separate Restaurant Weeks in August and January, and the Food Truck Event in September, which brings you mobile chefs, local artisans, and more wine.
To round out the year, why not hold a cozy tamalada with about 20,000 hungry San Antonians? Tamales! Holiday Festival is a one-day tamale tradition with 40 different vendors schooling the crowds on the hundreds of combinations of masa and meat. Mole tamales, cinnamon tamales, pecan tamales, sweet tamales; there are no wrong choices.
To international and beyond
When I first moved to San Antonio almost 20 years ago, I was homesick for the varied gastronomy of the Northeast. I missed the international flavors and mom & pop dives. I wondered if San Antonio would ever rise above the queso drippings and throw me a culinary curveball. Challenge accepted.
Madhatters, in the ever-cool King William District, is a quirky tea house/café in a creaky old house. Have a tasty brunch in the main dining room or on the sofa in the study, and be taken in by the leaning shelves, mismatched tea settings, and over 50 varieties of tea. Other worthwhile visits are Feast for eclectic dishes with a Mediterranean flair; The Friendly Spot Ice House, a kiddo- and pet-friendly bar; the Alamo Street Eat Bar for those times you don't know what you want to eat so you let the food truck spirits move you; and The Cove, where you can eat local organic treats, grab one of dozens of local beers on tap…and get your car washed at the same time.
For ice-cold suds (you know that summer lasts for nine months here, right?), try the Flying Saucer Draught Emporium, offering over 200 brews from around the world. Or bring it back home with Freetail Brewing, a small-batch local brewery with a new tasting room on South Presa Street near downtown. Mix brews and art at the Blue Star microbrewery in the Blue Star Arts Complex, where you can toss back 100% organic beer and walk around San Antonio's longest-running art space.
Probably the most hyped restaurant opening this summer was Botika in the historic Pearl Brewery complex. Botika offers Chifa (Chinese Peruvian) and Nikkei (Japanese Peruvian) fare mixed with exotic flavors that defy national borders. It joins the existing Rocotos Sabor Latino Grill, Brasa Chicken, and — my personal favorite for truly authentic Peruvian food — El Ceviche de Waldito.
The greener future
A lot of those traditional San Antonio staples won't win you any diet points (don't worry, you're on vacation!). But the city is turning a page when it comes to healthy eating and living.
Green Vegetarian Cuisine, located at both the Pearl Brewery and Alon Market, is more than just a vegetarian joint. Eco-consciousness permeates all of its operations — they refurbished a building from the 1800s, use recycled restaurant equipment and tables, and promote fair-trade, organic, sustainable business methods. Healthy living is such a priority for the folks at Green that, in 2014, they opened Earth Burger, San Antonio's first plant-based/vegan fast food restaurant. At affordable prices. With a drive-thru. Meaning all your excuses just went bye-bye.
Señor Veggie is another vegetarian option in the Southtown/Lavaca district, with menu items like tres leches french toast and tempeh & black bean puffy tacos. Then there's Pharm Table, which is all-natural, farm-to-table, and based on foods that heal, hence the name. They do serve meat, but they skip things like wheat and dairy, focusing on truly clean eating. Another hot spot is 5 Points Local, San Antonio masters of everything vegetarian, vegan, and paleo. The restaurant is 100% gluten-free, and their all-day breakfast (try the banana bread with Texas pecans) takes the cake.
If you want to whip up wholesome goodness at home, stop at one of the farmers markets in town. Urban Farm Stand is a year-round, indoor market that connects local organic growers to foodies and makes off-season totally less painful. And this fall, Culinaria organizers plan to launch The Farm, a green space that will feature responsibly grown produce and educate the community about living well and growing your own food at home.
Explore the town for tons more drool-worthy finds and, seriously, bring those stretchy pants.