in paid partnership with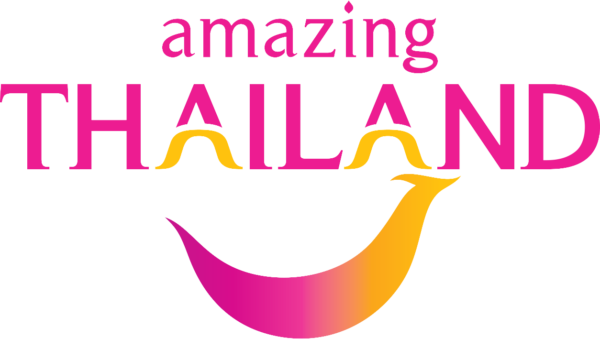 THE IDEA OF TRAVELING ALONE as a woman can be scary. But we can't let that stop us — and luckily, we haven't: Solo female travel is one of the fastest growing demographics in the industry. And though independent women adventurers are going just about everywhere, few places have seen this boom more than Thailand. Beyond being safe and welcoming, it's budget-friendly, readily accessible, and yet still totally envy-inducing. It's a triple threat.
Thailand is home to different regions, each with its own cuisine and culture. To get a grasp of the country, you'll have to see them all. From the roots of the Lanna Kingdom in Chiang Mai and the Hill tribes of the north, to the Babas on the island of Phuket in the south (and, of course, the behemoth that is Bangkok), we'll walk you through the basics.
Get around the capital, solo.
Bangkok (known to locals as Krungthep) has changed dramatically over the past few decades. The sheer amount of things to do — museums, restaurants, shops, and markets — makes it one of the best cities in the world to visit or live in, and it's quite safe for solo female travelers, especially because it's simple to get around.
The BTS (Bangkok Transit System) and affordable metered taxis make Bangkok an easy place to navigate. Most signs are in both Thai and English, too. Tuk tuks — the carriage attached to a motorbike you might have seen in Darjeeling Limited — are another fun way to get around the city, though you can expect to pay more for your novelty ride (but don't shy away from haggling beforehand). While it may be a bit more expensive, you can't go to Thailand without riding a tuk tuk at least once.
Spend a night on the town.
Check out Bangkok's top bars in the commercial district of Silom (like the 1930s-cabaret-themed basement bar Maggie Choo's, in the Novotel Bangkok Fenix Silom near the Surasak and Taksin BTS stations; or the best rooftop view in Bangkok, Cloud 47, near the Sala Daeng station). Sukhumvit is also full of trendy areas. Order some fish at Tororo Sushi before hitting the nightlife in the Thonglor-Ekamai neighborhood, where you'll have your choice of dance clubs playing top 40 Thai hits, bars serving beer from around the world, and swanky rooftop patios.
Another good option for a memorable night is a Chao Phraya Princess Dinner Cruise — you'll get an upscale buffet dinner while watching the landmarks along the Chao Phraya riverside float by.
Treat yourself to a night of luxury.
With plenty of affordable accommodation — including listings on Airbnb, hostels, and cheap hotels — a night of not roughing it is worth the splurge. Check out the Windsor Hotel, with views across the whole city. It's centrally located in Bangkok and has some great street food nearby, plus it's right next to a big BTS interchange (Asok/Sukhumvit) that enables you to jump on the skytrain or the subway. Look for deals online and you may be able to find a room for as little as $50.
Want to really splurge? The Mandarin Oriental Bangkok has 125 years of experience making its guests feel like queens. With outdoor pools and cabanas, tennis courts, a full-service spa with Thai massages, yoga classes, and 10 restaurants, this stay will set you back several hundred dollars, but you'll definitely experience a throwback to the golden age of Thai luxury travel.
Head south on a one-woman road trip.
Southern Thailand is gorgeous — and the perfect place for a solo road trip. Car rentals can be arranged online throughout the region, and having your own wheels will give you the flexibility to stop when and where you want.
This part of the country is all about exploring the small villages and cities that punctuate the miles and miles of beaches. Nature lovers will enjoy the "Little Amazon" of Takua Pa in Phang Nga, near Khao Lak — where no building is allowed to stand taller than a coconut palm tree — and only a few hours from Phuket. Stop in Khao Lak at the beachside Khaolak Laguna Resort (in the center of town) and take a tour of the nearby waterfalls, go for a hike in Khaolak-Lumru National Park, or just enjoy a drink by the pool while watching the tide roll in.
Next, drive up the coast to Ranong, a lesser-known city that was once a popular destination for the now-defunct Phuket-Ranong visa run. There's an amazing hot spring, cheap but tasty restaurants (Le Ranong Cafe has awesome banana smoothies), and the Rattana Rangsarn Throne Hall, a wooden palace replica with gardens that's a perfect afternoon reading spot.
See the other side of one of Thailand's most popular tourist spots.
Phuket is Thailand's largest island and has over 30 beaches. Despite the often-expressed sentiment that it's too touristy, the reality depends on which part of the island and which time of year you visit. Close to the southern tip, Nai Harn beach isn't as busy as Patong and is a local favorite. It has a few beachside restaurants, a temple to explore, and a big lake that's a popular running spot for expats. Also check out Nai Yang beach (in the north, near the airport), a great place to go kiteboarding without having to avoid a throng of swimmers.
When you've had your share of sand and surf, head into town to explore Old Phuket Town — it's filled with Chinese temples and museums, and it's smaller than you'd imagine, considering the popularity of some of the nearby beaches. This is the heart of the island and the place to be during the annual Vegetarian Festival.
Kopi de Phuket is a good option in town for lunch or coffee. It's also walking distance to Jui Tui Shrine — follow the smell of incense to this Chinese Temple on gorgeous grounds. Sunday is the perfect day to walk in Old Town, snap pics of the Sino-Portuguese houses, and enjoy the street food and entertainment of the walking market on Thalang Road as the sun goes down.
Take time to explore inwards.
If experiencing Thailand's spirituality is something you're into, check out the temple-loaded northern city of Chiang Mai. You can take an overnight train directly from Bangkok or an air-conditioned bus — both options should get you there in less than 12 hours. Another option is the former capital of Siam, Ayutthaya, in the Central Plains (an easy trip at less than 60 miles from Bangkok). It's filled with ruins and temples like Wat Phra Si Sanphet and Wat Mahathat, home of the famous Buddha statue in an old tree.
Want to go truly solo? Dhamma Kamala in Prachinburi offers 10-day silent courses in Vipassana meditation. This is legit silence — no talking, no texting, and no writing for 10 straight days. It's run on a donation system, includes simple lodging and meals, and will give you more time than you ever thought possible to reflect on your only constant travel companion: yourself.
Check out the north on a motorbike.
With scooters, mopeds, and motorcycles available for rent in basically every city, town, and village in Thailand, jetting off like Audrey Hepburn (but without the added weight of Gregory Peck on the back) is a breeze. You'll want to make sure you have adequate insurance, a helmet, and beefy enough tires for the types of roads you have in mind. And don't forget to snap some photos of the bike before you leave to ensure you aren't charged for any damage you didn't cause.
The small towns and quiet roads of northern Thailand make for especially nice motorbike touring. Chiang Rai is a relatively quick drive from Chiang Mai; you'll pass numerous cafes and strawberry farms along the way. Stop at the Doi Chaang Coffee farm (in the village of the same name) to grab a bite to eat and purchase some organic coffee to take home with you.
Chiang Rai's Night Bazaar is a great place to have a few beers and sample dishes like seafood soup in a steaming hotpot while people-watching and listening to local musicians. It's centrally located and within walking distance from the golden clock tower, which resembles the design of Wat Rong Khun (the White Temple), a contemporary art exhibit in the style of a Buddhist temple, also in Chiang Rai.
Meet your fellow wanderers on an organized tour.
If you're ever in need of companionship, your options are plenty. Head to Ayutthaya to explore temples and sites by bicycle, where several tour companies (such as Grasshopper Adventures) have full- and half-day excursions along back lanes and past interesting cultural sites. You can also take an overnight Mekhala cruise on the Chao Praya River from Bangkok, floating in a restored teak rice barge.
For a longer excursion and the opportunity to spend some serious time with other travelers, try booking through a tour company like Oriental Escapes, which runs multi-day trips across the country and has a good reputation (and a guarantee to avoid tourist traps).