in paid partnership with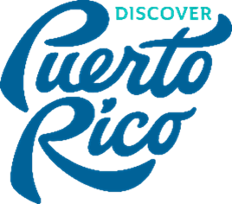 It may be relatively small in size, but Puerto Rico has more than its fair share of attractions — beaches, rainforests, caves, bioluminescent lagoons, ancient towns, and its own stellar music and cuisine, to start. But it's precisely because of its size that the island offers something else to travelers: prime road trip potential.
One way to take advantage is to base yourself in San Juan and strike out on a series of day trips — even the farthest tips of the island can be reached in under a few hours. Perhaps more exciting, though, is to rent a car and hit the road for a week. If that's what you decide to do, we have you covered with this awesome seven-day itinerary.
From the airport in San Juan, you'll take PR-26 towards PR-66 to reach Rio Grande. From here you'll drive to your first stop, Las Cabezas de San Juan Nature Reserve, by hopping on the PR-3 S, a ribbon of highway that takes you by popular spots like El Yunque Rainforest, the Luquillo food kiosks, and Luquillo Beach. You'll get glimpses of the blue-green ocean as you drive to the second-oldest lighthouse on the island. Let's get started.
Stop 1: Las Cabezas de San Juan Nature Reserve
Found on the easternmost tip of the island, Las Cabezas de San Juan Nature Reserve protects seven ecological systems, including a bioluminescent bay, dry forest areas, coral reefs, mangrove swamps, and several beaches. You explore the reserve aboard an open-air trolley, making short stops to walk around and get a look at animal species like the big iguanas, fiddler crabs, and exotic birds that call this place home. There's also a short-but-beautiful boardwalk through mangrove trees that takes you to Laguna Grande, a bioluminescent lagoon that glows at night.
The tour ends with a visit to the Fajardo Lighthouse, built in 1880, with views of the surrounding islands of Icacos, Palominos, Vieques, and Culebra. The Spanish-Colonial tower and the former keepers' quarters still operate and house exhibitions about the ecosystems the reserve protects.
There are other tours available in the reserve, including an archaeology tour and a cycling tour. Some are available at night for those who enjoy stargazing and listening to the music of the nocturnal creatures that sing in the dark. This is a good stop for families looking to educate their kids on different ecosystems, but also for photography, stargazing, bird watching, biking, and archaeology and history enthusiasts.
Don't forget: Reservations are required for all tours and can be made online. Also, bring water, sunscreen, and a hat.
Up next: Take PR-53 south, then PR-30 towards Caguas, and PR-52 to Cayey.
Stop 2: La Ruta del Lechón, Cayey
Pork lovers come in droves to this culinary paradise where lechoneras serve some seriously delicious roasted pork. The road lies high in the mountain town of Cayey, making for a beautiful drive.
Anthony Bourdain and Andrew Zimmern call Los Pinos restaurant the best place to get your pork fix. Their lechón asado is tender, salty, and smoky, and they serve a side of the crispy skin, called cuerito, popular for its more pungent flavor.
Don't stop at just the one, though, because each of the restaurants along this route is different from the last. Some are famous for their rice and pigeon peas, others for their spicy sauces. Sample the different variations and make sure to wash it all down with a local beer (unless you're the one driving, of course!).
Up next: Take PR-52 south to reach Ponce.
Stop 3: Ponce, Pearl of the South
Ponceños will tell you that "Ponce is Ponce," meaning this city on the island's south coast is one of a kind — and they're right. It's the second largest city in Puerto Rico and a hub of culture, history, and good food. Founded in the late 17th century, Ponce is adorned with delicate colonial houses showcasing detailed balconies and balustrades. The town's plaza, where locals come to stroll and hang out, is the perfect place for reflection.
A short walk from the plaza takes you to the Parque de Bombas, a historic firehouse building painted in red and black stripes that now serves as a museum. The firehouse was built in 1882 for the World Fair that took place in Ponce and today is considered one of the most important landmarks on the island.
Other nearby places to visit include Castillo Serrallés, the former home of the founders of the popular rum Don Q; Hacienda Buena Vista, a coffee plantation in the rural part of Ponce; Caja de Muertos, a stunning island eight miles off the coast with white-sand beaches and clear waters; and the Tibes Indigenous Ceremonial Center, home to the most important archaeological site in the Antilles. After all that, stop by La Guancha for local food, music, drinks, and a view of the marina.
Up next: Take PR-52, and then PR-2 towards PR-116. Follow the PR-304 towards La Parguera.
Stop 4: La Parguera, Lajas
Our next stop is a small fishing village on the southwest coast where a bioluminescent bay, tiny islands, and amazing views can be found. Rent a boat or take a tour to explore the coastal waters and colorful houseboats, the islands of Mata La Gata and Caracoles, and the mangrove swamps. At night, catch the glowing light of the microorganisms that live in the lagoon.
This is an ideal stop for families and a pleasant town to stay overnight; kids will love island-hopping and seeing the bio-bay. Don't forget to visit at least one of the many restaurants by the pier — Moons Bar & Tapas gets great reviews for its mahi mahi.
Up next: Head north to PR-2 W, then take PR-115 to Rincón.
5. Rincón, the surfing capital
Surfing is big in Puerto Rico — professional athletes come from around the world to ride the waves during winter, although there are good swells year-round in different spots. Head to the beaches of Tres Palmas and Domes in Rincón to catch surfers in their element.
Visit the Punta Higuero Lighthouse for beautiful views of Domes Beach and the Atlantic — sometimes you can even see whales here. You can also book a sailing trip to check out Rincón from the water. This area is great for snorkeling, surfing, whale watching, hiking, and swimming. And when you inevitably get hungry, try the food trucks by the highway and brunch at one of the many restaurants around town.
Up next: Take PR-115 to PR-2 N. Turn left on PR-443, right on PR-110, and then follow PR-464 toward Isabela.
6. Isabela, on the north coast
Back on the island's north coast, drive to the town of Isabela for otherworldly views from the road, a snorkeling paradise called Blue Hole Coral Reef, and the historic Guajataca Tunnel. The tunnel was built in 1911 as a railroad passage to connect Isabela with Quebradillas and is now used by visitors to reach Playa El Pastillo.
Stay overnight at Parador Villas del Mar Hau, with its beautiful ocean views. For a bit of extra luxury, book at the prestigious Royal Isabela for seaside views, a world-class golf course, and sustainable cuisine and lodging. A nearby stop for some outdoor exploration is the Guajataca Forest Reserve, a subtropical dry forest with many interpretative trails.
Up next: Take PR-2 to PR-22 up to exit 42A (road 137) towards PR-2 again. Turn right and take road 687 to 6671 east and make a stop at the beach in Vega Baja. Then it's back on PR-22 for the return to San Juan.
7. Vega Baja en route to San Juan
The trip is almost over, but not before making a stop at Vega Baja's gorgeous Puerto Nuevo Beach for a swim. Conditions here set it apart from other swimming spots on the island — the calm waters and rocky backdrop make for a clear lagoon perfect for lazy floating. There are nice facilities at the beach and great seafood restaurants nearby like UP Restaurant & Bar — fuel up with the plantain soup.
After this detour, head back to PR-22 and drive straight into the island's capital of San Juan. Stay overnight and enjoy the town's history by visiting the 16th-century Castillo San Felipe del Morro, taste local coffee and pastries at the recently reopened La Bombonera (a local institution), and walk the cobblestone streets of Old San Juan. Don't forget to grab snacks at a local panadería on your way into San Juan and, if you have time, visit Calle Loíza in the Santurce neighborhood for top-notch creative cuisine and drinks — a great way to celebrate your successful all-island trip.
Feature photo: Ricardo Mangual[/caption]