in paid partnership with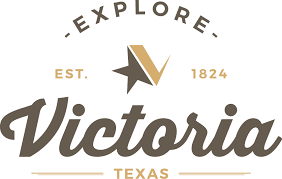 It's home to some of the best barbecue in the country.
The Great Coastal Texas Barbecue Trail runs right through the city, featuring restaurants like Mumphord's Place, a legendary family establishment, and Uncle Mutt's and its more down-and-dirty grub. Victoria's barbecue, long-regarded as world class, is hitting new highs lately and is worth a trip all on its own. Get your fill of brisket, ribs, sausage, and more at any of the eight stops along the trail. Choose your favorite if you can.
It serves as the crossroads of the region.
With barely two hours of driving time between the city and Corpus Christi, Houston, San Antonio, or Austin, Victoria has become a central hub for all things South Texas.
Musicians, comedians, chefs-in-training — if you're touring Texas, a pass through Victoria is common practice. In fact, the immense convenience for locals and itinerant travelers alike has led to a boom in the city's nightlife, with active crowds running from performances by the Victoria Symphony to the smattering of downtown bars. No matter the size of the city you're coming from, this is the kind of place where it's nearly impossible to be bored.
The fusion of cultures here is deeper than almost anywhere else in Texas.
From the moment Victoria was founded in 1824 by Martín de León, the interculturality of its population, architecture, and public events was a sure thing. Like many of the preeminent cities on the Gulf of Mexico — New Orleans, for example — the port has brought Mexican, indigenous American, and European traditions into contact with one another for nearly 200 years. From the annual tour of historic homes run by Victoria Preservation, Inc. to the Old Victoria Driving Tour, the city is filled with splendid buildings and public spaces that stand as testaments to its deep cultural roots.
Local artists are having a major moment.
What's your craft — leathering? Maybe gouache painting? Or how about denim cross-stitching? While the visual arts have always had a place in the city's culture, the last few years have seen a post-post-modern blitz of young artists take over in the best way.
Bea Canchola, a Victoria-born hair stylist and sculptor — you know, the normal co-occupations for people of her generation — told me that documentary films like Anthony Padone's upcoming "An American in Texas" project, along with Tim Oi's Great Art Scare event, have brought her multimedia-friendly peers to the fore of regional attention. Additionally, new shows at the Welder Center, and exhibits at the Nave Museum and the Museum of the Coastal Bend, have seen explosions in local submissions across mediums of late.
The most astonishing coastlines in the state are a bike ride away.
Victoria is known best for its convenience to the state's major metropolitan centers, but even most Texans forget that the mid-coastal region in which it's situated features some of the most beautiful locations on the Gulf of Mexico. Rockport, 40 miles from Victoria, is famous for its "Blue Wave Beach" — the only one in Texas with a focus on water cleanliness and fiscal maintenance. Then there are the multicultural and almost perfectly preserved port hubs like Port Aransas, Port Lavaca, and Port O'Connor.
All this is on top of the fact that in Riverside Park, Victoria's premier natural landmark, pebble beaches dot the Guadalupe River and duck ponds give way to forest trails for quieter walking days. More about the park below…
Residents are fighting hard to "Keep Victoria Beautiful."
Artist Bea Canchola says that as a kid growing up in Victoria, she and her friends would spend time at Riverside Park, biking around the river, sometimes kayaking, or walking the verdant trails maintained by the city. But Victoria's cultural and population growths, in large part due to a recent economic boom, are threatening the region's ecosystem, and locals are fighting back in the most empowering way.
"Keep Victoria Beautiful," an offshoot of a statewide movement, has developed fundraising, walks, and community events that draw citizens of all stripes, young and old, to preserve both the natural and cultural artifacts of Victoria's regional heritage. With the eco-crisis developing at planetary levels — and many larger population centers in Texas failing to heed the warnings — it's inspiring to see a city of 65,000 rally to protect their home.
You and your friends can have fun on the daily, as per Texas tradition.
Like much of Central and South Texas, Victoria puts a high priority on goofing around on the off-days. But unlike many of its smaller neighbors, the city is a haven for active types, with kayaking, hiking, historical walking tours, and biking options all readily available.
More ideas: The Victoria Art League hosts weekly guided classes for anyone looking to venture temporarily into fine art. Get a little wacky with an intense Laser World or Hang Time Trampoline Park experience. Finish off the day with a stop at The PumpHouse Riverside Bar and Restaurant, or the notorious Dodge City Saloon, and you've got a typical Victoria weekend.