You Can Stay the Night in This Replica of Harry Potter's Knight Bus
While witches and wizards in immediate need of transportation must raise their wand arm at the kerb to summon the Knight Bus, all you'll have to do is click on a couple of buttons on your computer. A Harry Potter Airbnb in the shape of a replica of the Knight Bus is available on the rental platform for you to spend a couple of nights.
The Wizard's Trolley of the Forgotten Forest, as this Harry Potter Airbnb in named, is not to be found in London, England, but in the woods of Kodak in Tennessee, not far from the beautiful Great Smoky Mountain National Park. And despite the surprising fact that this unique accommodation does not actually bear the name of "Knight Bus", it absolutely looks the part.
The 1916 trolley is tall, narrow, and a bright shade of purple, just like the Knight Bus first seen on the screen in "Harry Potter and the Prisoner of Azkaban". Inside, the atmosphere is curated to look as eclectic as the real/imaginary thing, with a glittering chandelier, vivid purple curtains, and metal-frame beds, among many other bright and funky elements of decoration.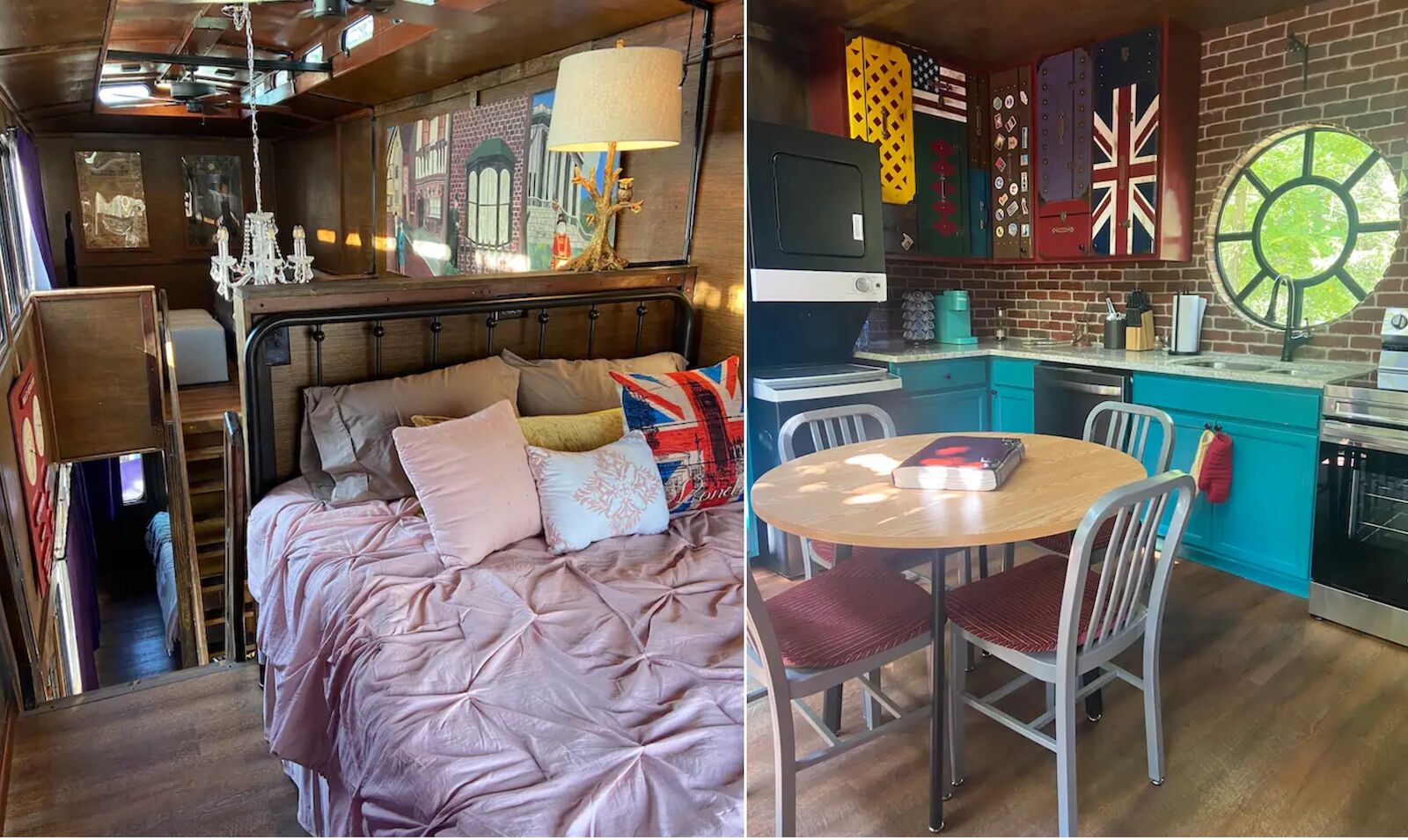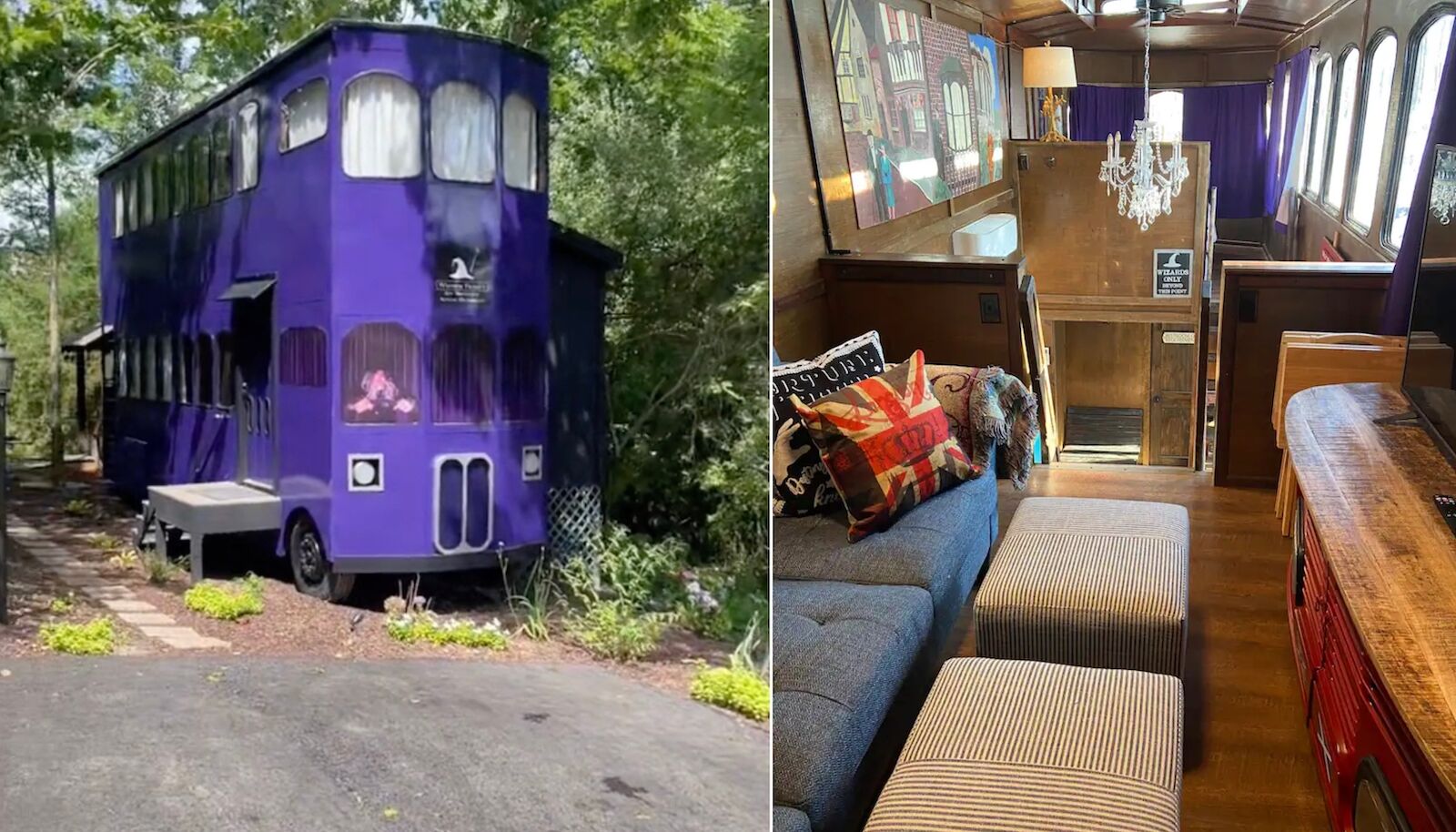 While not a triple-decker bus, the Wizard's Trolley of the Forgotten Forest has two floors that can accommodate four guests in two bedrooms with queen-size beds, one bathroom, a full kitchen, and a living room. Outside, there's also a fire pit, Adirondack chairs, and a hot tub.
Those interested in staying in this Harry Potter Airbnb should know that they'll need to book a minimum of two nights. The price per night is $225, but there are additional cleaning and service fees.
If you decide to book a stay at the Wizard's Trolley of the Forgotten Forest , know that Matador may collect a small commission.
What did you think of this story?