This Hotel's Honeymoon Suite Has the Most Romantic Pool in the World
Staying at the Lissiya Hotel in the city of Muğla in Türkiye is a luxury vacation dream come true. The four-star property has just about everything you could wish for to have the time of your life: panoramic views of the Mediterranean Sea and the surrounding mountains, an infinity pool, a sun terrace with loungers and semi-private cabanas, an on-site bar and restaurant, private jacuzzis, etc. But what differentiate this hotel from other establishments is its honeymoon suite.
With nearly 1,100 square feet of space, the (soundproofed) honeymoon suite is able to welcome a newly wed couple extremely comfortably. Facing the floor-to-ceiling window that lead to the spacious private deck, there's a large four-poster bed with curtains for extra privacy, as well as a jet tub that can easily fit two. There's also a fully equipped ensuite bathroom, a sofa, a flat-screen TV, and tasteful pieces of furniture throughout for lovebirds to feel right at home.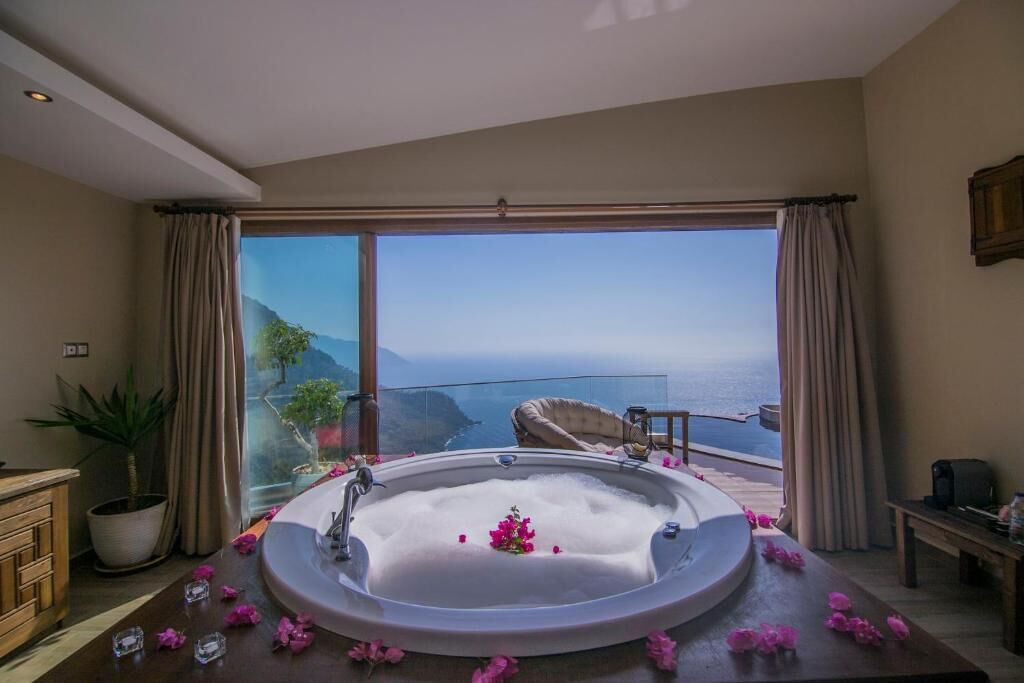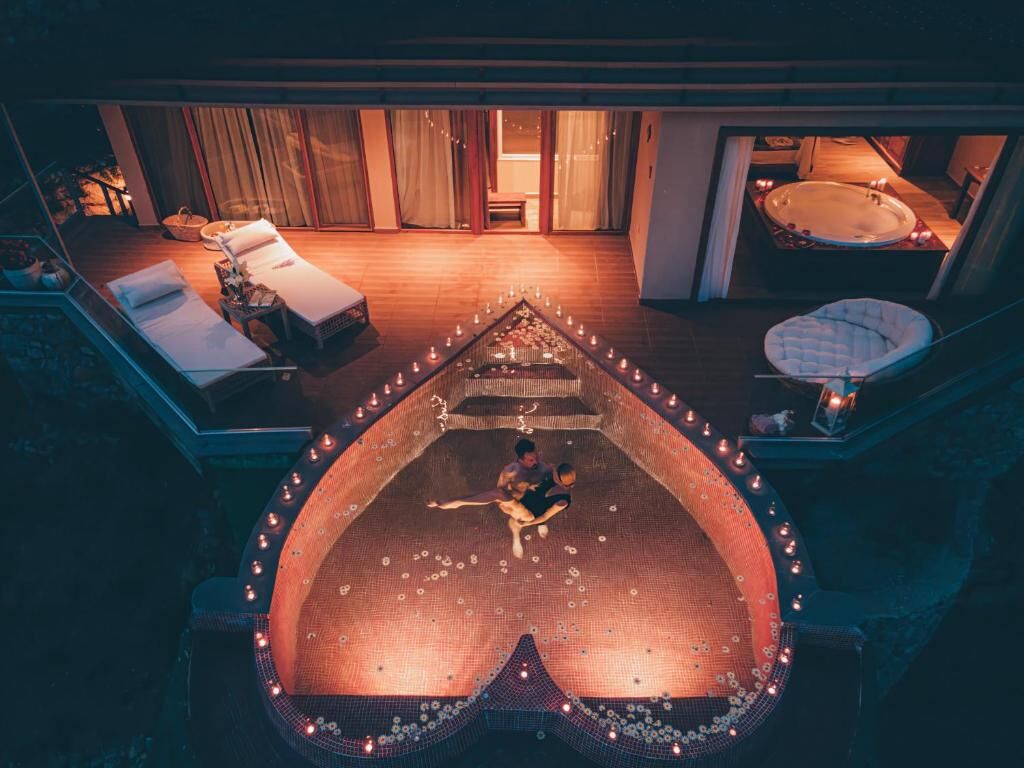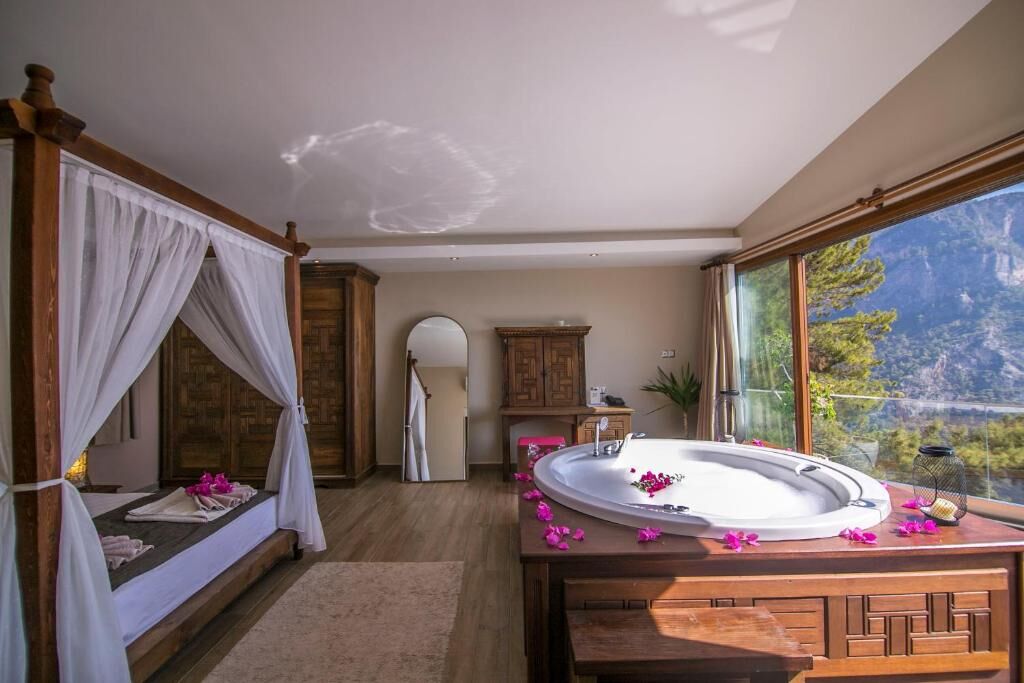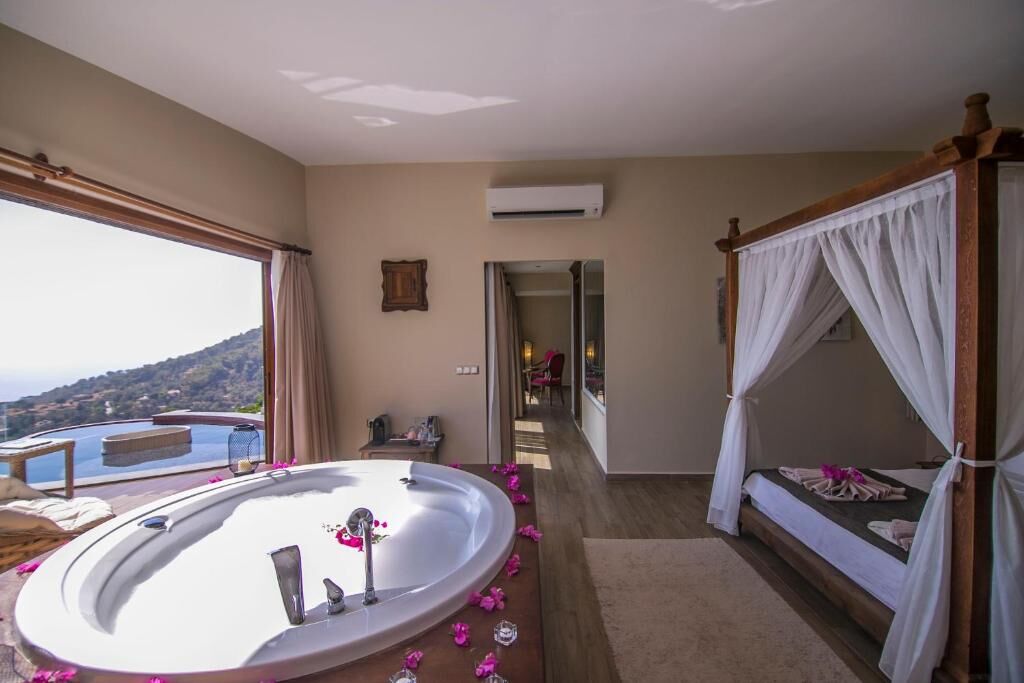 The most impressive and romantic part of the honeymoon suite at the Lissiya Hotel, however, is the deck from where the views of Kabak Bay and the mountains are jaw-dropping. The deck is fitted with comfortable loungers, plushy armchairs, and a couple of small tables for your drinks. But the main event is the private infinity heart-shaped pool that seems to be hanging above the landscape.
And if you'd rather swim in the sea than in your own pool, the beach is only 25 minutes from the hotel on foot. The city center is less than two miles from the hotel, and the airport (Dalaman airport) is less than 50 miles away.
The honeymoon suite does not come cheap, but if you can't afford it, there are less extravagant, but just as beautiful, rooms in this luxury hotel for you to choose from.
If you decide to book a stay at the Lissiya Hotel, know that Matador may collect a small commission.
What did you think of this story?