This Library Has a Dizzying Art Installation Made of 8,000 Books
At the Prague Library, some books are on the shelves, sorted meticulously for readers to find easily, while others are just fodder for a mesmerizing art installation.
"Idiom", sometimes known as "The Tower of Knowledge" or "The Infinity Book Tower", is a work of art made of 8,000 books that has been standing in the lobby of the Prague Library since 1998.
@visit

Visiting the Infinity Book Tower in Prague 📚 Do you think it would fall if you took one book out like in jenga game? How many books do you think there are? 😅📚 Location: Prague, Czech Republic 🇨🇿 Ig: @rave.in.the.sky
Created by the Slovak artist Matej Krén, "Idiom" is a floor-to-ceiling, hollow cylindrical tower made of overlapping books stacked on top of each other. A slit in the shape of a teardrop in the front of the tower allows visitors to the Prague Library to peek inside the art piece and be tricked by a very effective optical illusion.
Mirrors placed inside the tower create the vertiginous impression that the stack of books goes on forever upwards and downwards, giving cold sweats to curious visitors who have a fear of heights. While the video above may give viewers the idea that the person filming is standing on the edge at the top of the tower, they are only peeking through the aforementioned slit, with their feet firmly on the floor on the lobby of the Prague Library, pointing the camera downwards.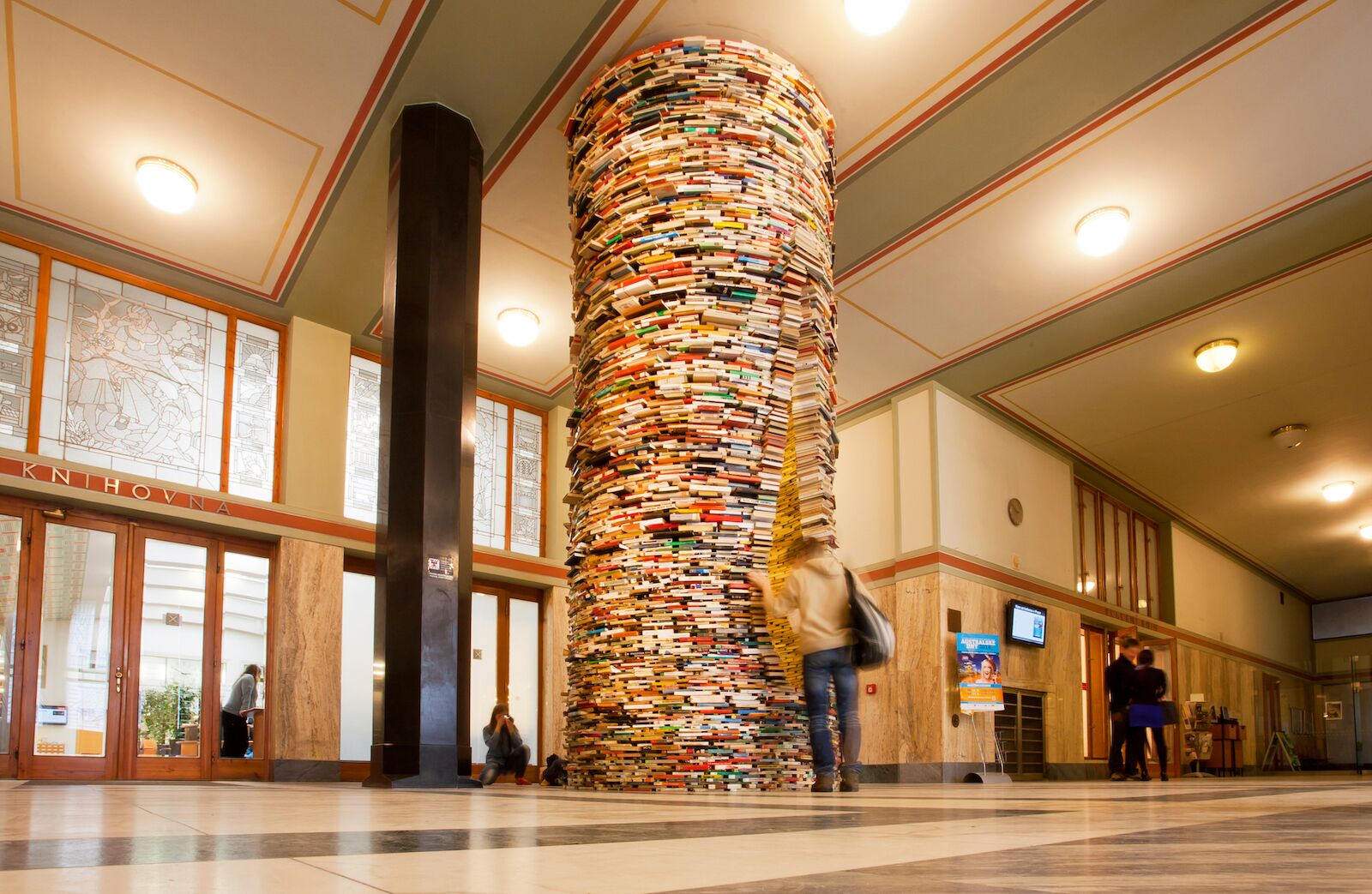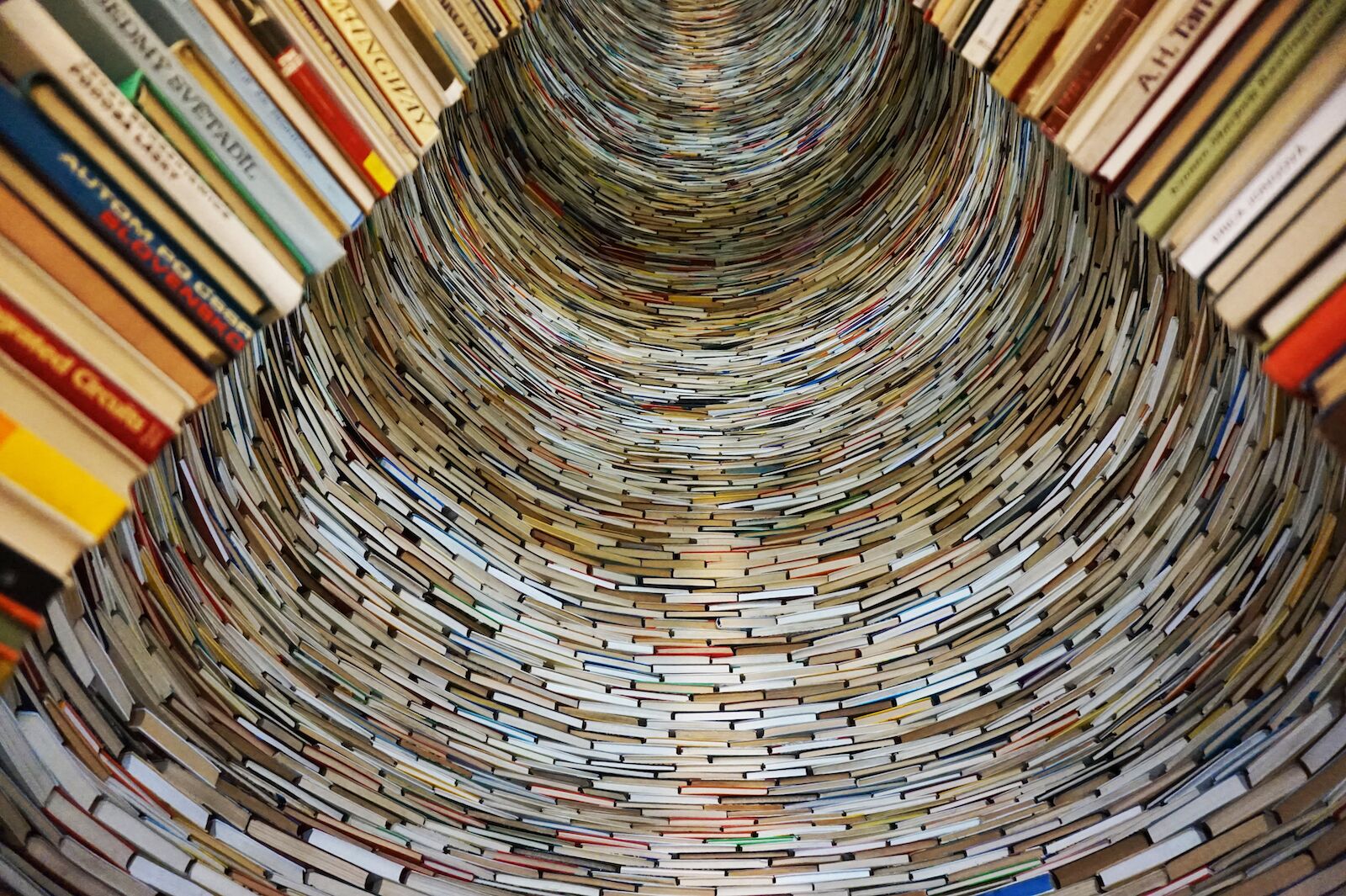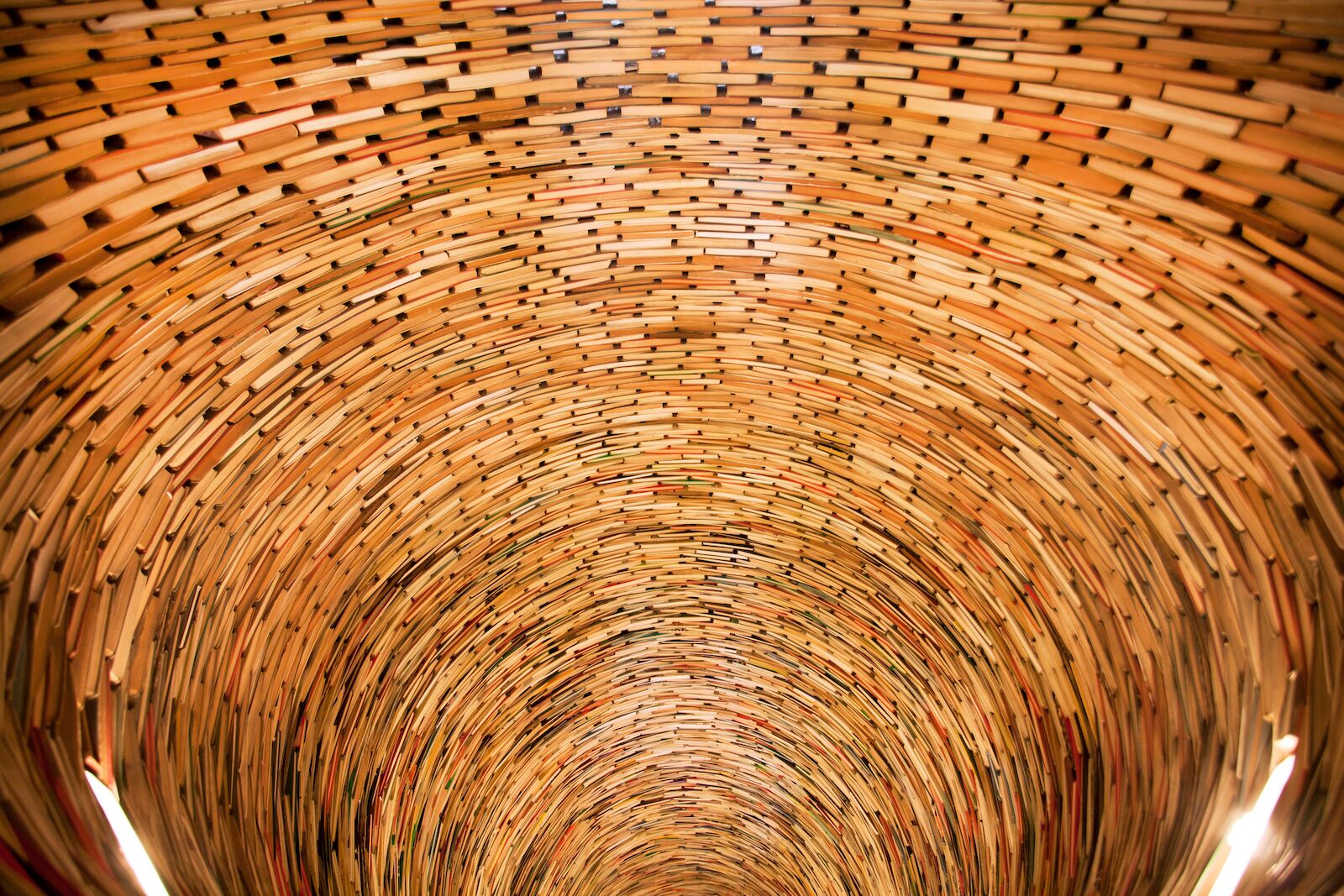 Tourists to Prague can freely enter the Prague Library and admire "Idiom". The library is located on Mariánské Square in the Old Town, near the famous Astronomical Clock Tower.
Matej Krén has worked on several other projects involving books, including the famous "Gravity Mixer" piece, a rotunda made of thousands of books, and "Passage" a corridor-like artwork made of books and mirrors.
Those who liked the feeling they experienced while looking inside the tower of book can seek further excitement in Prague by going to the New Town Hall and trying out their bizarre paternoster elevator.
Address of the Prague City Library: Mariánské nám. 98/1, 110 00 Josefov, Czechia
What did you think of this story?