This Cabin in Quebec Is Perched 33 Feet in the Air and You Can Stay in It
If you like to sleep above the landscape rather than within it, there are plenty of options out there. You can spend the night in a pine cone-shaped treehouse in Norway, or even catch some z's on a train that's stopped permanently on a bridge in South Africa. Or, if you're really hardcore, you can sleep in a tiny cabin on stilts in Quebec's Repère Boréal.
Repère Boréal is a huge property located in the boreal forest of Charlevoix, Quebec, offering six different types of vacation accommodations, from tiny houses to large duplexes, all unique and spectacular in their architecture. Their newest and most striking vacation home is UHU, a small cabin that's elevated 33 feet off the ground by steel pillars.
UHU, meaning owl in the local Indigenous Innu language, is indeed a cabin that looks more like a bird's nest than a home. Like a bird's nest, it's high up in the trees and it's very, very compact. Surprisingly, however, the UHU cabin is fitted with everything you may need: a large bed, a shower with views, a toilet, a small kitchen, a heated floor, and even an integrated sound system.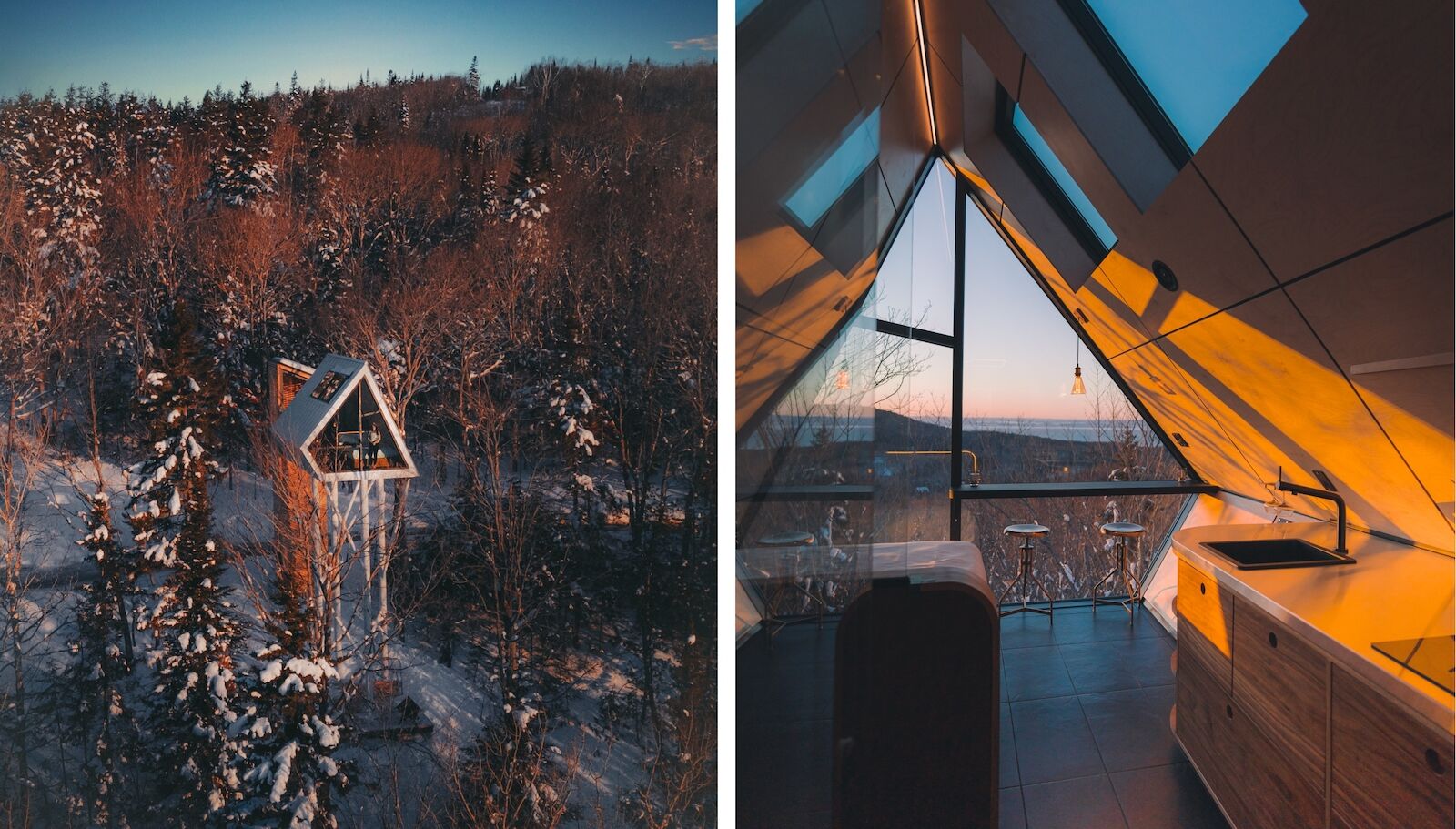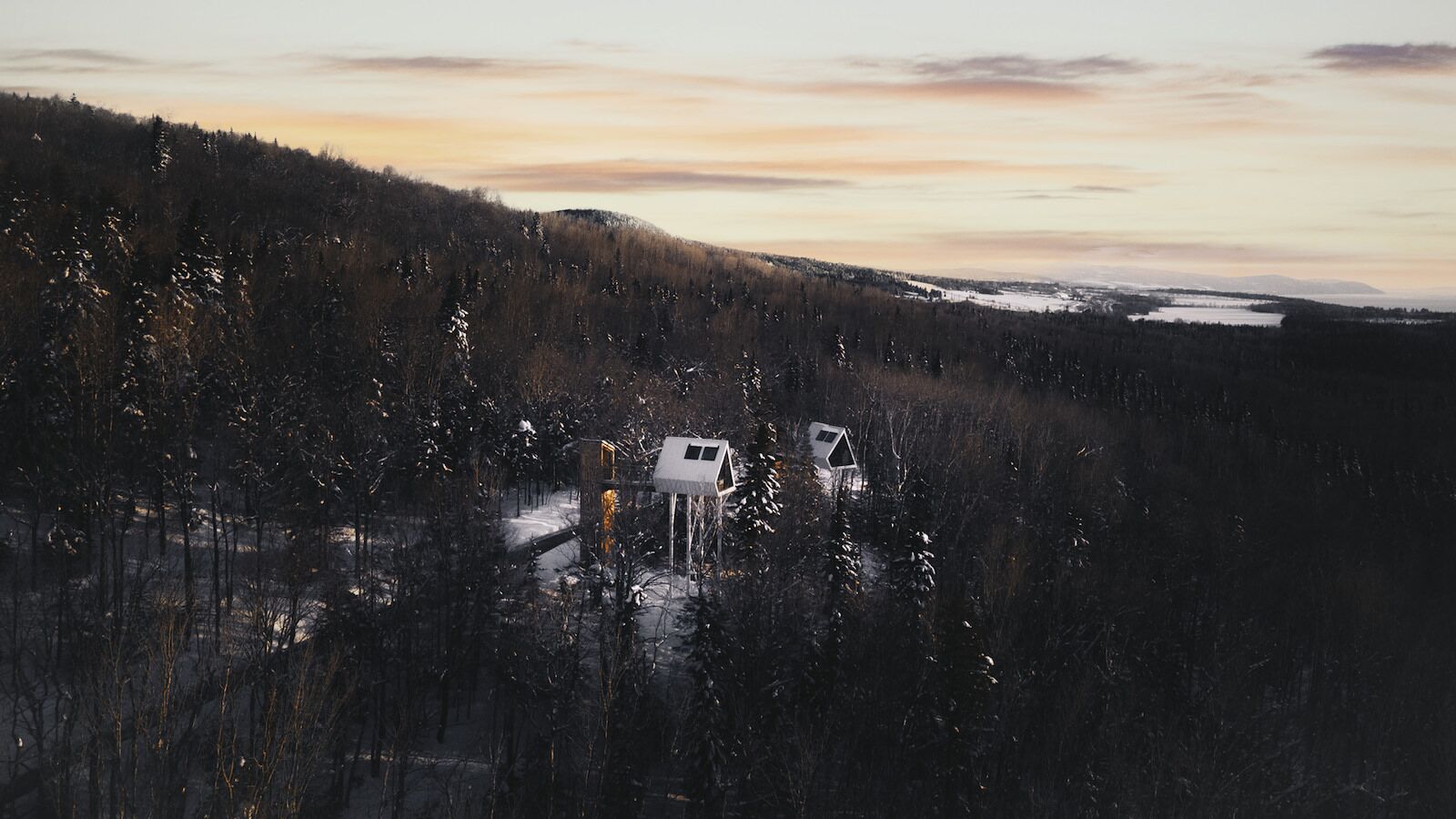 The best part of Repère Boréal's UHU cabin are the windows. One side of the cabin is made entirely of glass panes, allowing for beautiful views of the surrounding landscape and some great stargazing opportunities at night. There are also two traditional skylights in the cabin, bringing in a lot of natural light into the small space.
Accessing the UHU cabin is not as daunting as it may seem — you won't have to shimmy up the stilts to get comfy. There is a covered set of stairs connected to the cabin via a wooden bridge. When the weather is appropriate, the bridge also acts as a deck and is fitted with patio furniture.
Guests staying in any of Repère Boréal's accommodations have access to an outdoor spa consisting of hot pools, a barrel sauna, and a cold exterior shower for an invigorating vacation.
The beauty, peace, and quiet of Repère Boréal is about 70 miles, i.e. a less than two-hour drive, from Quebec City. the UHU cabin, of which there are two on the property, is meant to accommodate two adults and costs $242 per night.
While UHU is only available for booking on Repère Boréal's website, several of their unique accommodations are listed on Airbnb. If you decide to book a stay at Repère Boréal, know that Matador may collect a small commission. Listed prices are accurate as of the time of publication.
What did you think of this story?