You Can Spend the Night in This One-of-a-Kind Pine Cone Treehouse in Norway
There are countless bizarre accommodations out there to satisfy the extravagant needs of travelers — Airbnb is full of unique places to stay, for example. But spending the night in a pine cone treehouse in the woods of Norway has to be in the top-10 most uncommon places to catch some z's.
The Cone, or "Konglen" in Norwegian, is a small oval cabin made of pine and spruce that's designed to look just like a pine cone. It is suspended a few feet off the ground in between trees by three cables and, at first glance, looks like it's floating above the forest floor unaided. The only way to get into the pine cone treehouse is via a short wooden ladder.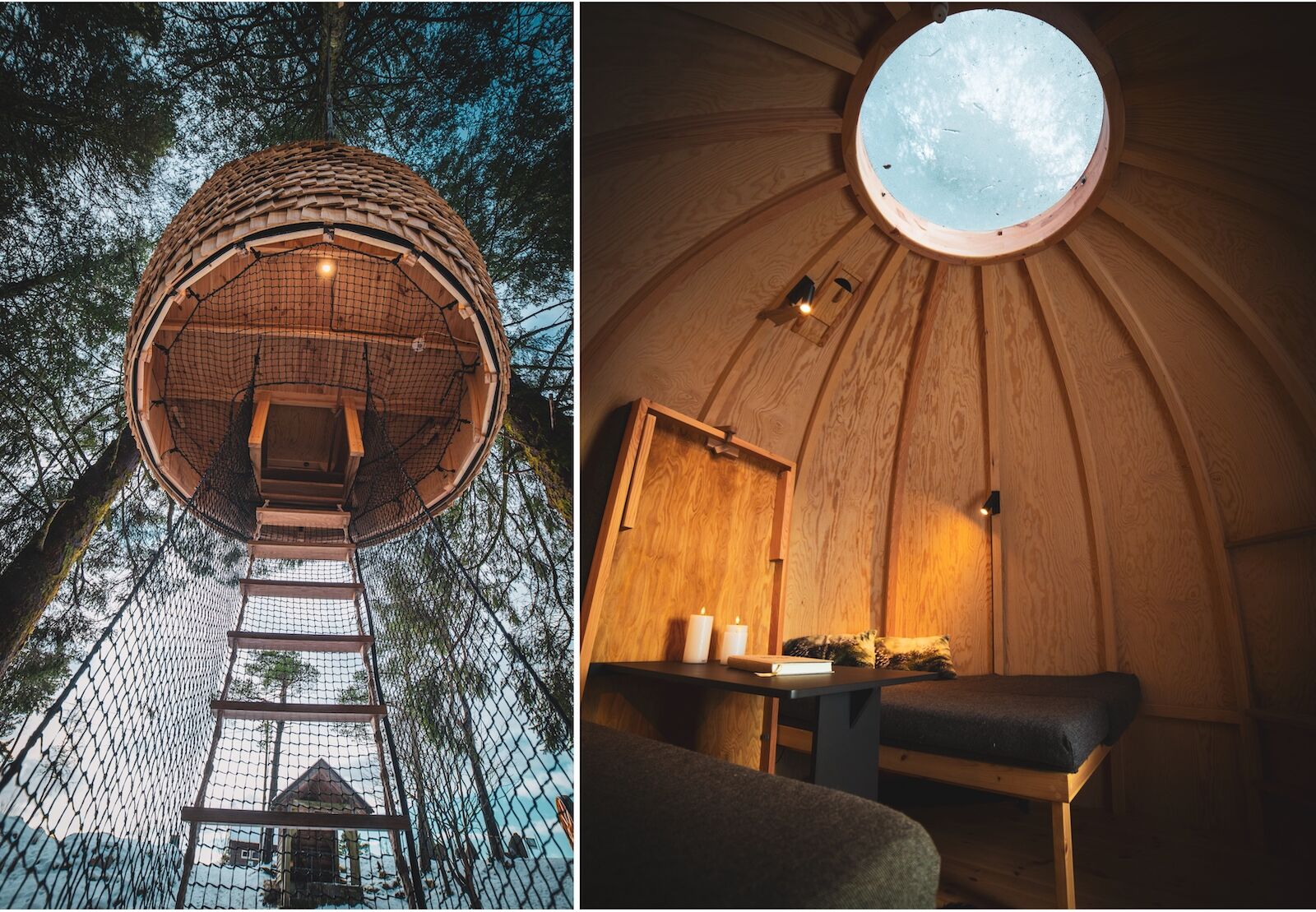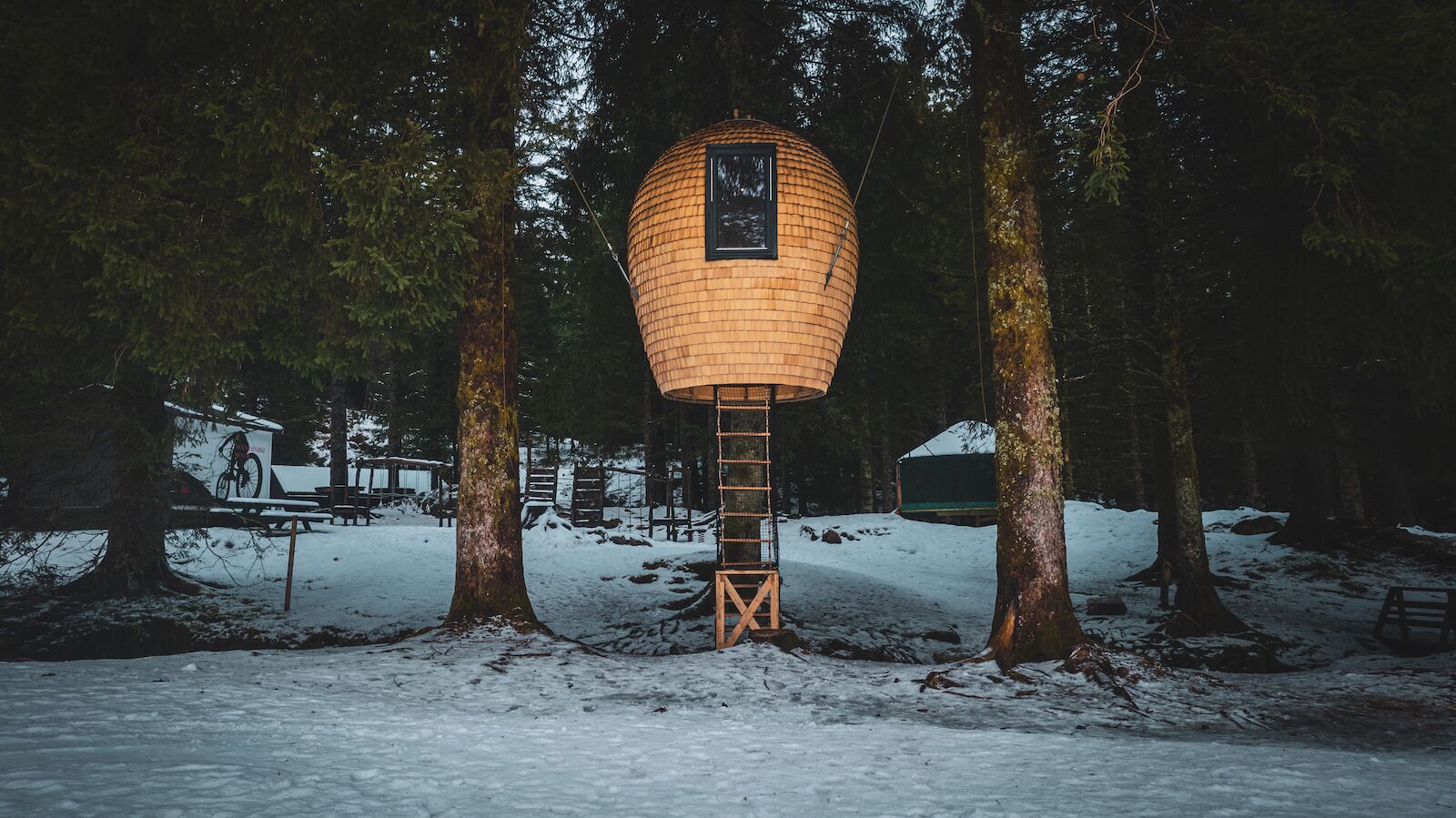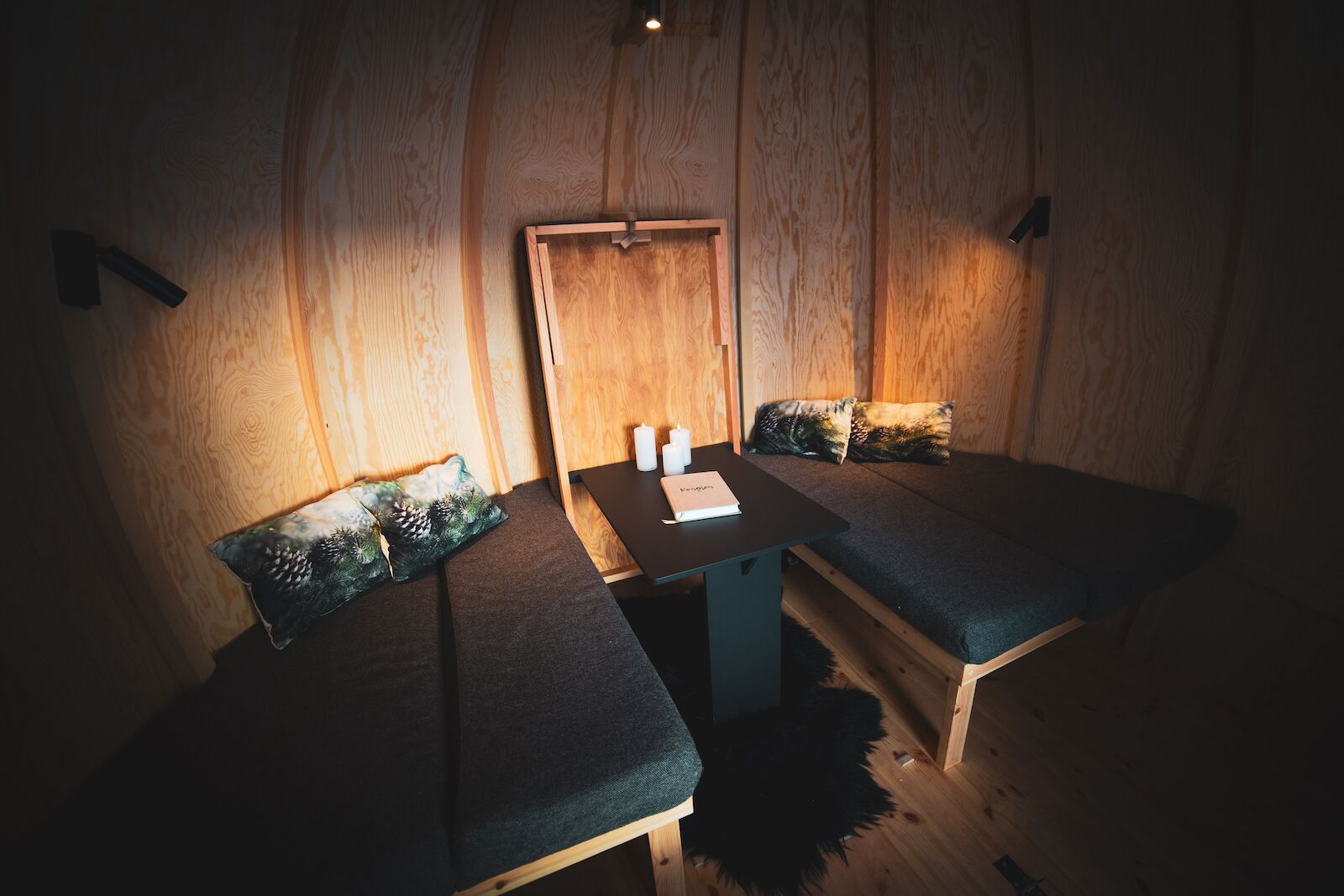 The pine cone treehouse can accommodate two adults and two children between the ages of three and 10, but you won't be practising your dance moves in it — it's pretty tight. Despite the small floor plan, the pine cone treehouse is furnished with comfortable benches that convert into beds, a table, a skylight, and a large window for guests to enjoy the scenery from their perch. There is no bathroom inside, but guests have access to one nearby.
The pine cone treehouse is located on Mount Fløyen, a recreational area just outside of Bergen, one of Europe's best "second city". Fløyen is a great place to escape the urban landscape and spend time in nature hiking, paddleboarding, mountain biking, canoeing, etc. There's also a café, an excercise park for adults, and a large playground full of great play equipment for kids (the threehouse is situated near the playground). Fløyen can be easily reached from Bergen by taking the local red funicular up the mountain for a few minutes, but if you prefer to hike, that's possible, too.
Staying at the pine cone treehouse will cost you $167 per night and you have to bring your own food and sleep supplies (mattresses and pillows are included), as well as a flashlight. While The Cone is open throughout the year and is heated, you may want to bring some extra layers to stay toasty in the winter.
More like this
What did you think of this story?