The 6 Most Popular Airbnbs on TikTok Are Some of the Most Unique Stays You'll Ever See
Airbnb recently launched a major update that makes it easier than ever to locate dreamy vacation rentals all over the world. But a quick scroll through TikTok is all it takes to find the biggest, coolest, and most exclusive properties available on the platform. Ignite your wanderlust and steal a peek at these unreal Airbnbs currently scooping up all the likes on TikTok.
We hope you love the spaces and stays we recommend! Just so you know, Matador may collect a small commission from the links on this page if you decide to book a stay. Listed prices are accurate as of the time of publication.
Double-decker Bus Airbnb in Caldwell, ID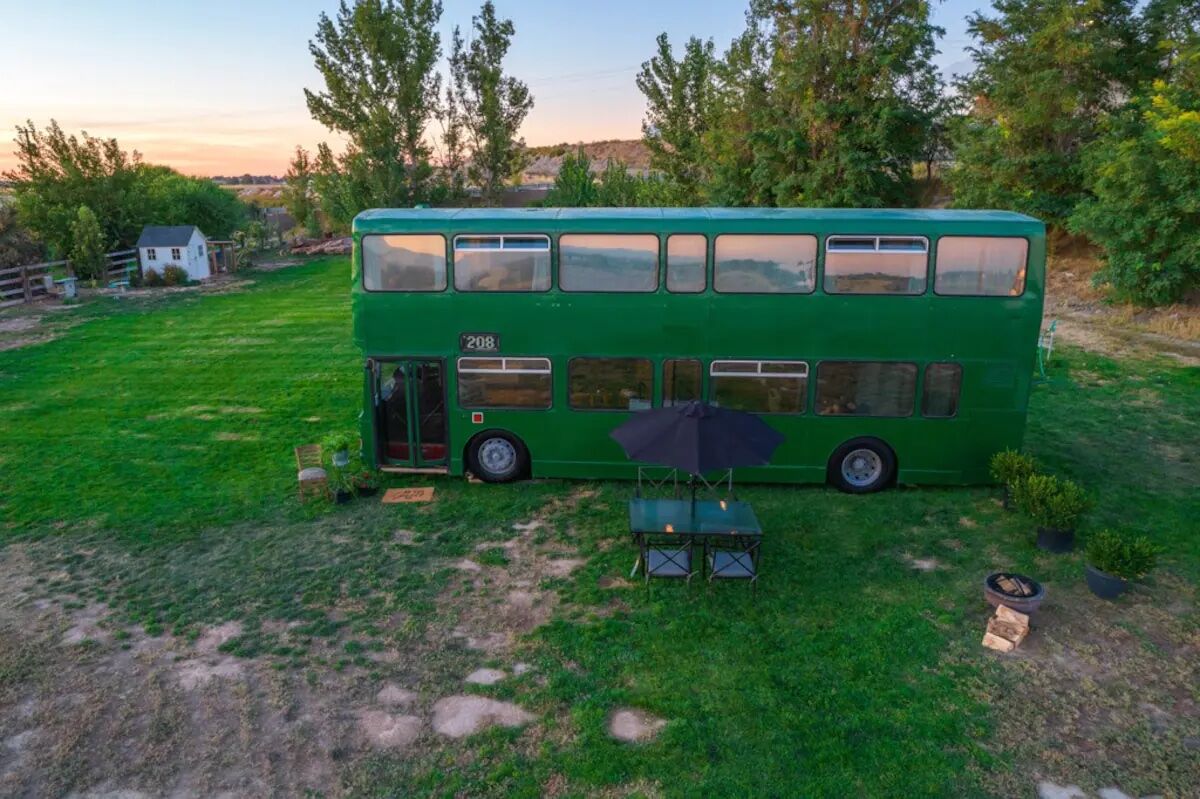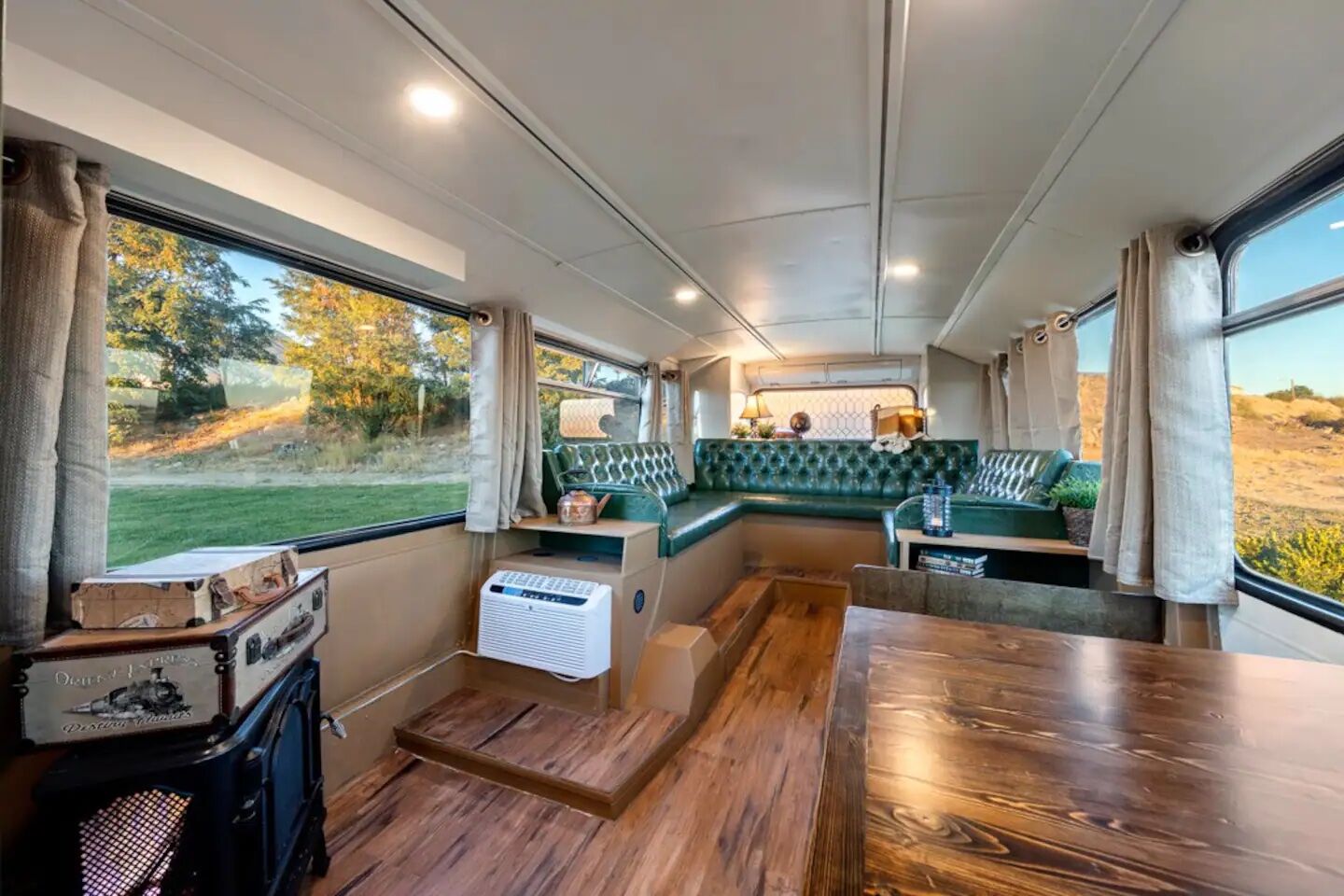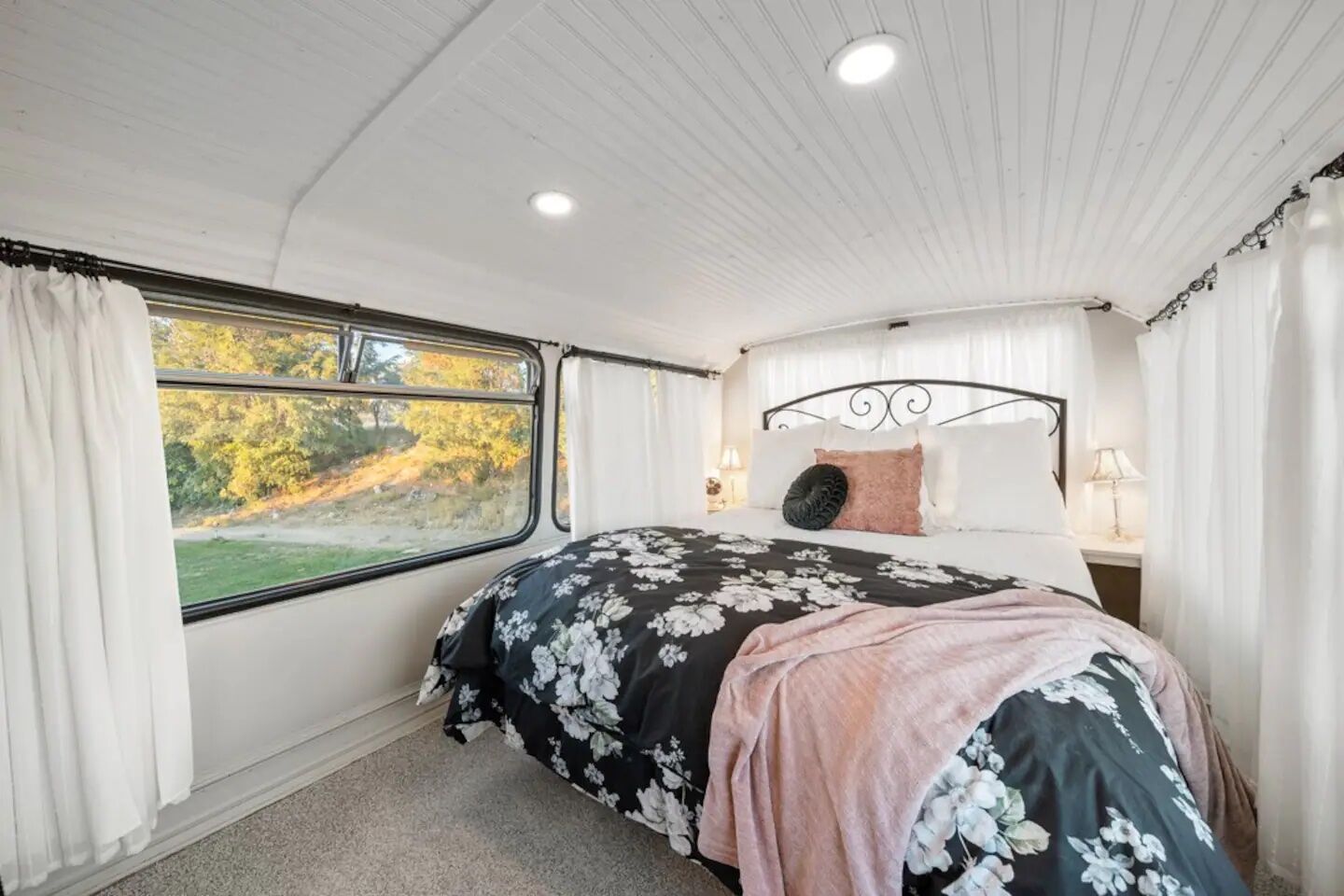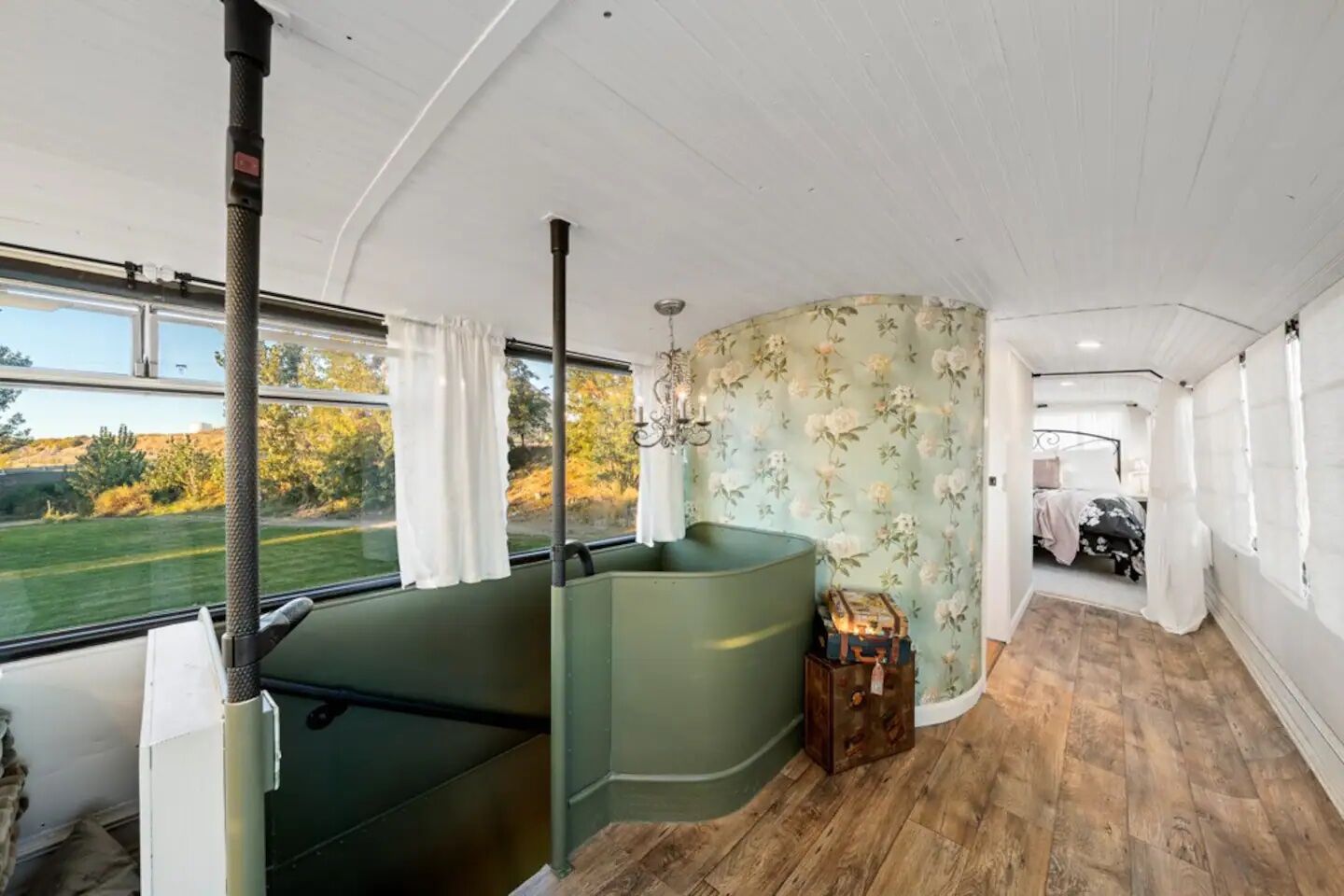 Giving a new lease of life to the concept of a home on wheels, this eccentric Airbnb in Caldwell, Idaho, is the only double-decker bus in the US that you'll find on the platform. Shipped over from England, the vintage bus has undergone a drastic remodeling to contain a fully-functioning kitchen and bathroom while a luxury boudoir occupies the top deck. A nod to the vehicle's former days remains with the driver's cabin remaining intact and serving as the lobby for this unusual vacation rental. No need to purchase a bus ticket but you might want to bring loose chains to purchase eggs or coffee from the host.
Credit: @kennyrstr
Four guests, one bedroom
Price: $140 per night
Wizard-Themed Airbnb in Asheville, NC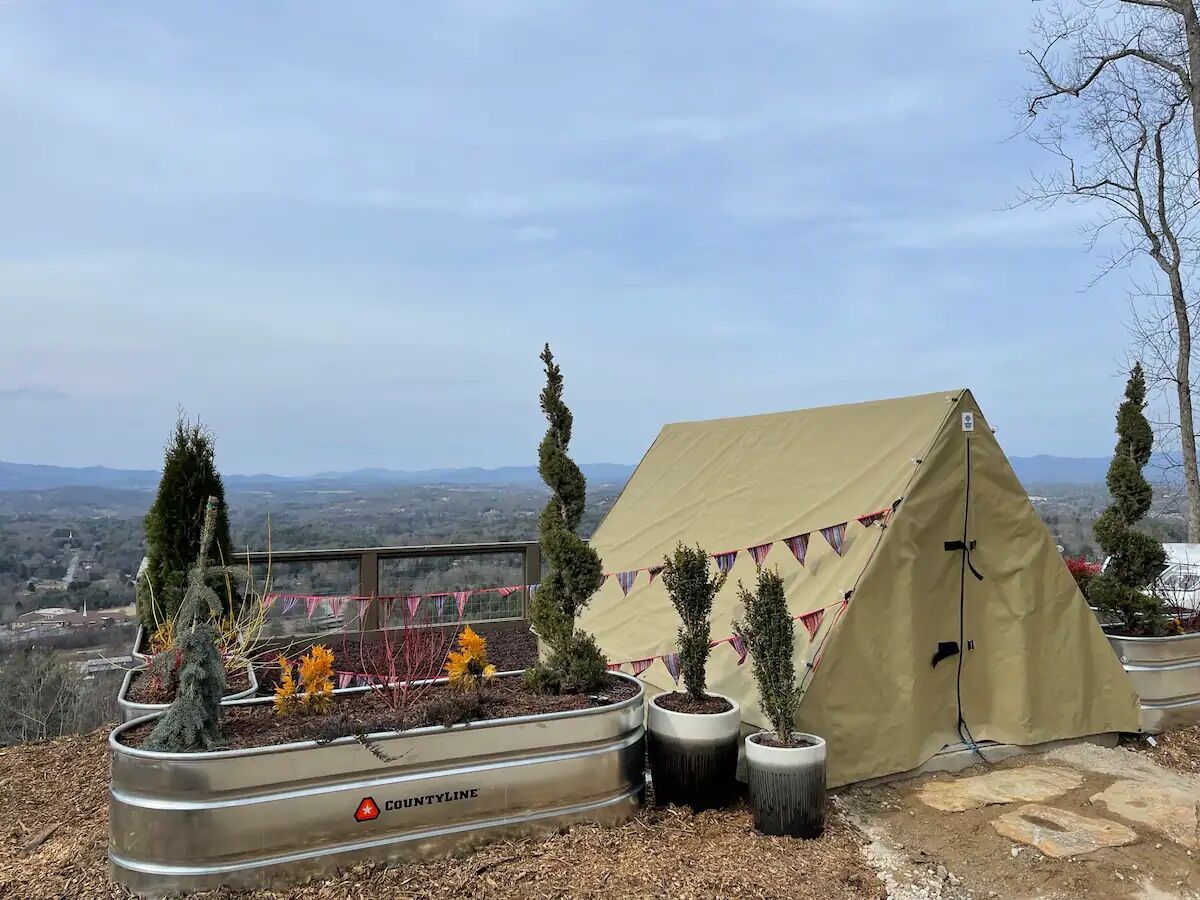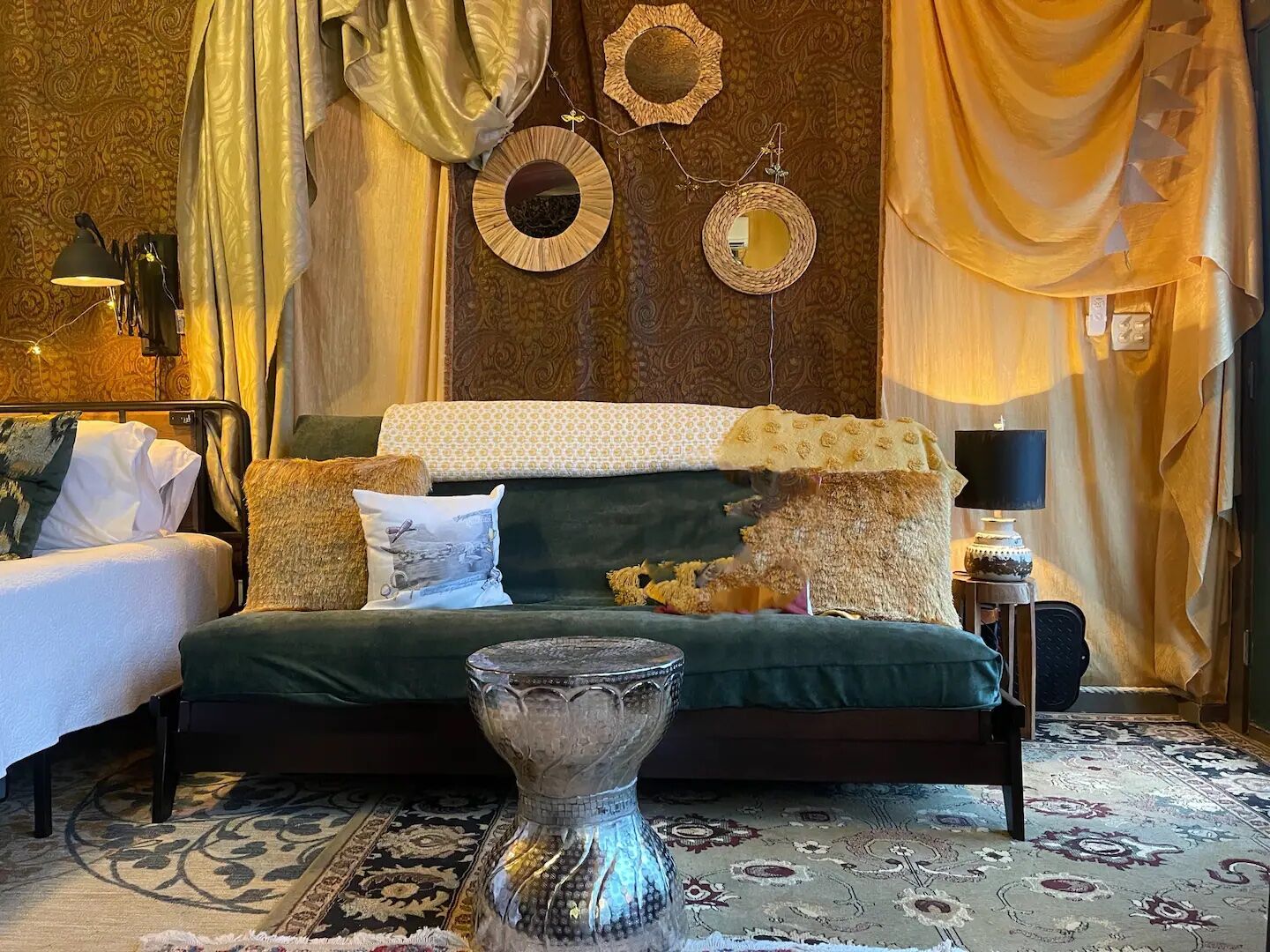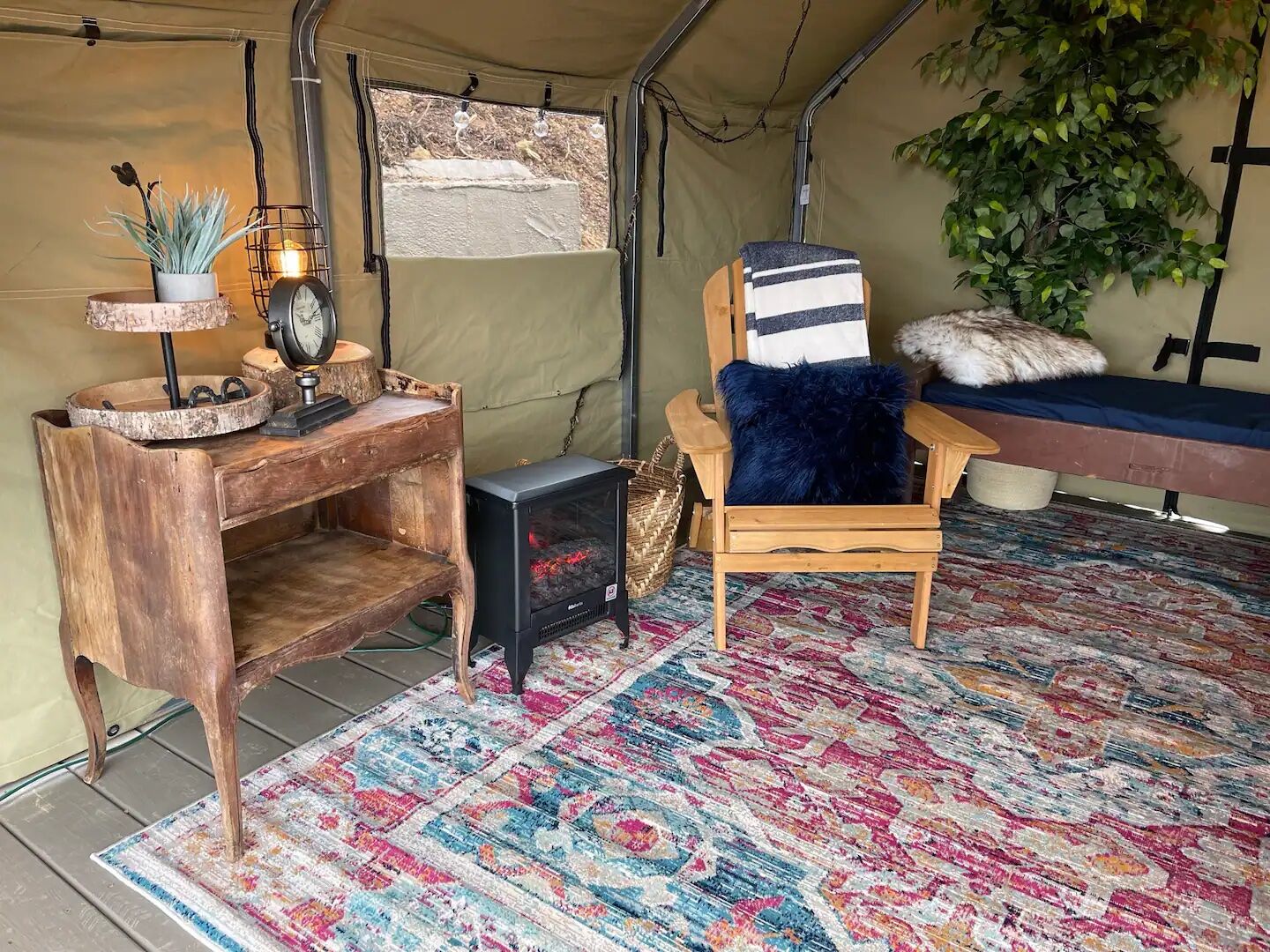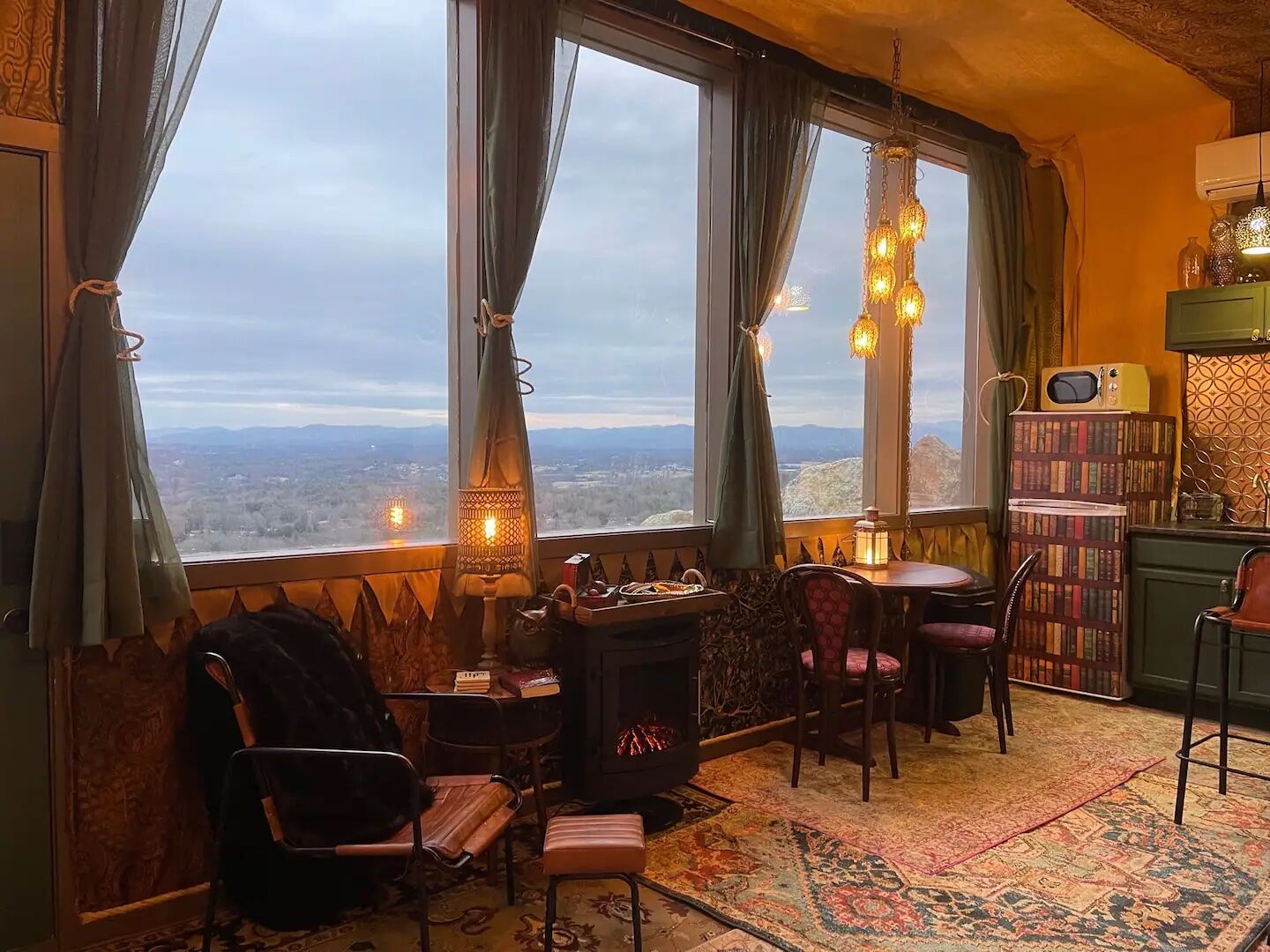 Alchemy is one of seven unique listings at the "Treehouses of Serenity" retreat in Asheville, North Carolina. After unpeeling the flaps to this Quidditch-themed tent, the next step on your journey is to take a twirl down the 12-foot slide to the central living zone where the magic truly begins. Panoramic windows provide enchanting views while witchy gimmicks provide endless entertainment. There's a full kitchen if you fancy putting your wizardry to good use at your very own Hogwarts in miniature. Accio: passport!
Credit: @alster628
Four guests, one bedroom
Price: $400 per night
World's Largest Airbnb in Orlando, Florida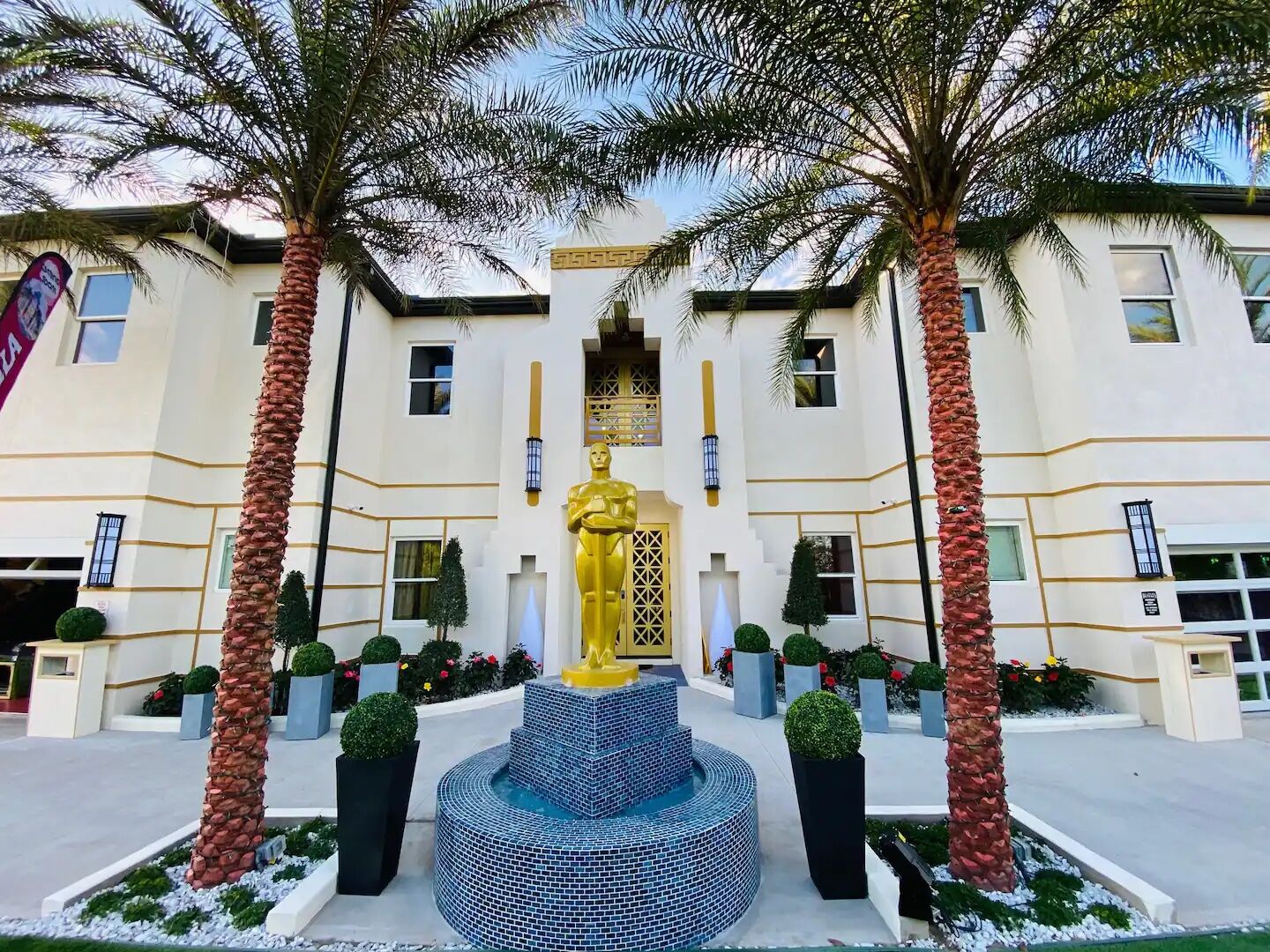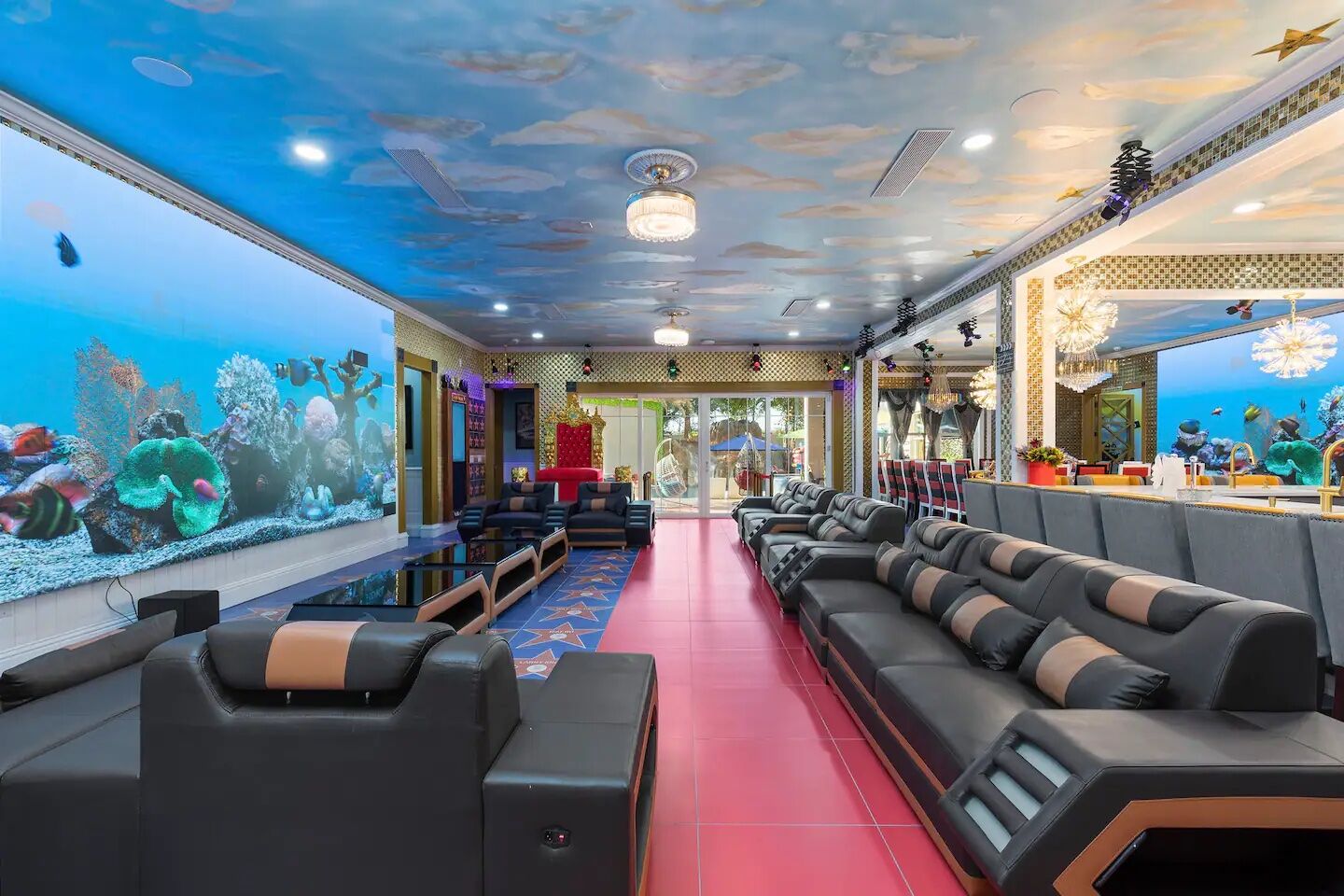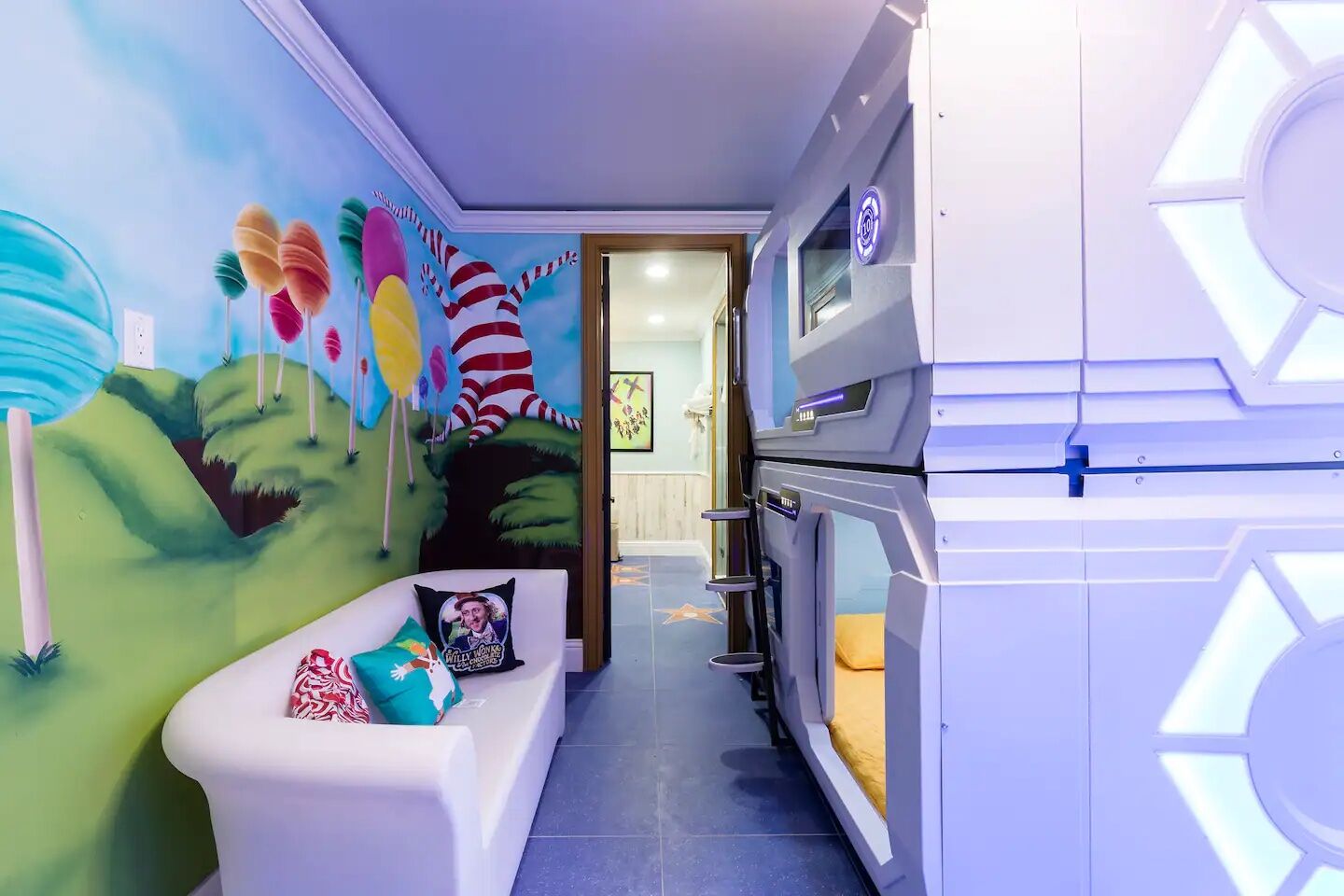 Touted as the "World's Largest Airbnb" this VIP Hollywood Experience feels more akin to booking out a theme park. This exclusive 15,000-square foot mansion consists of 20 themed suites and 20 bathrooms. Entertainment facilities include a bowling alley, games arcade, and basketball court. If having one internal home movie theater isn't enough, you'll find an open-air big screen in the backyard as part of the pool, spa, and lazy river system. No need to spend your dollars on tickets for Disney World when you book this for your Florida staycation – all you need is right here.
Credit: @unitynisha1
Sixteen guests, twenty bedrooms
Price: $9,160 per night
Tropical Glamping Airbnb in Nusa Penida Island, Bali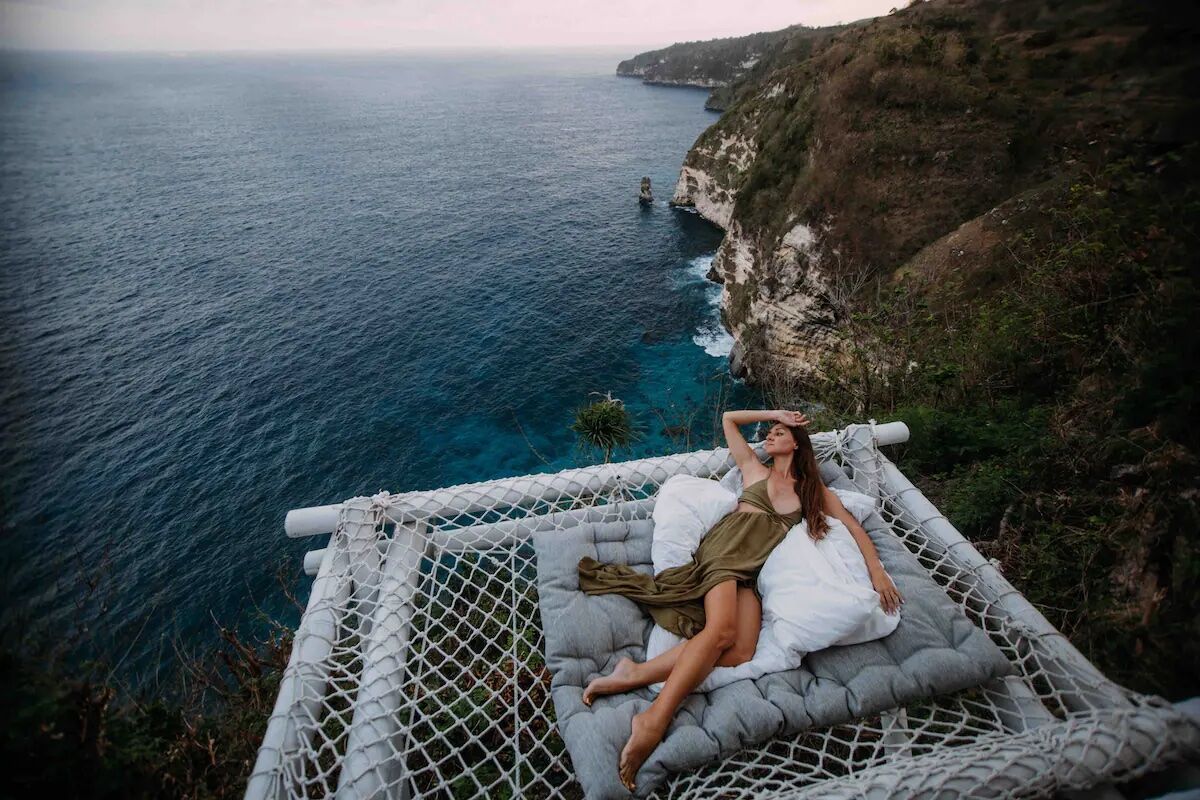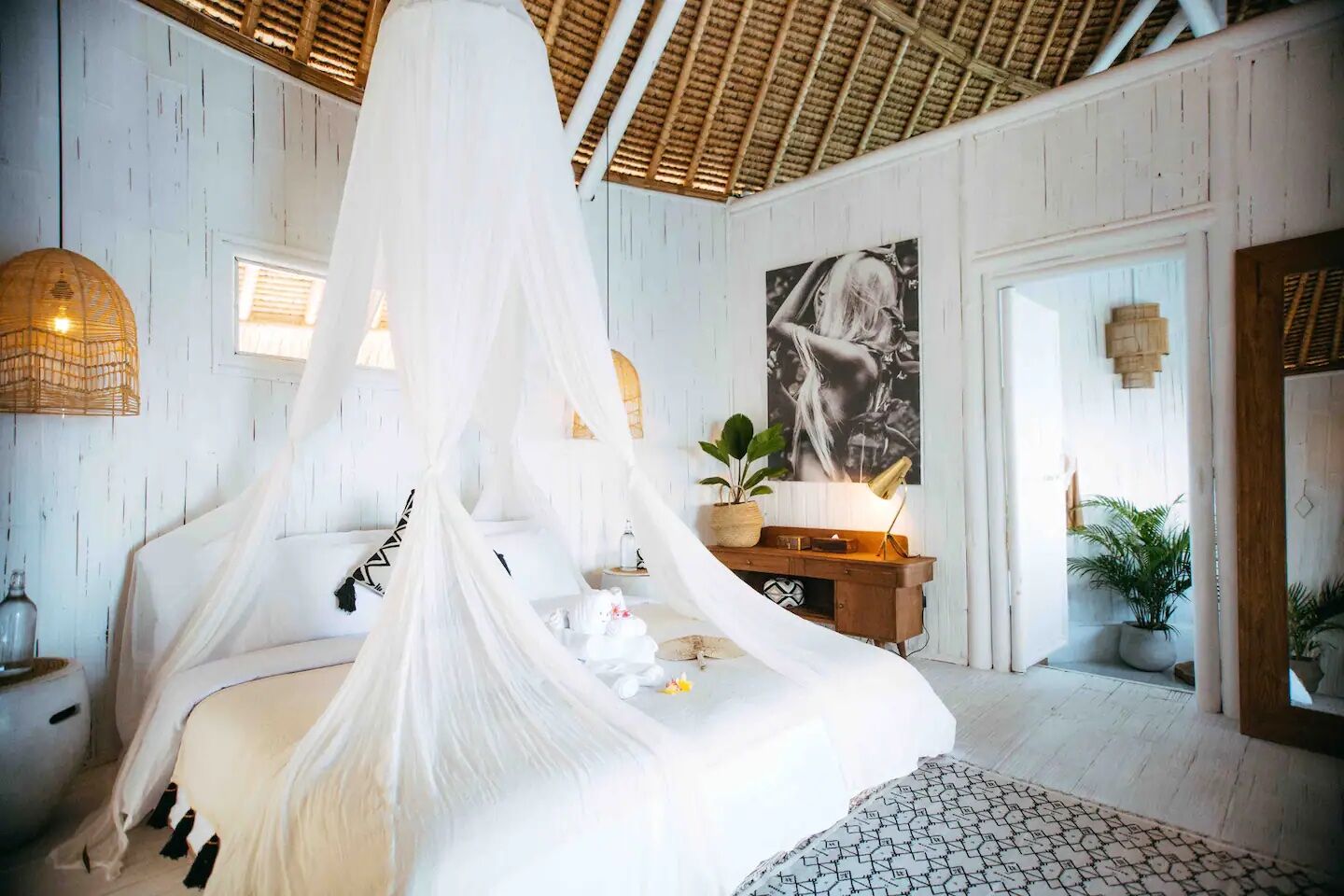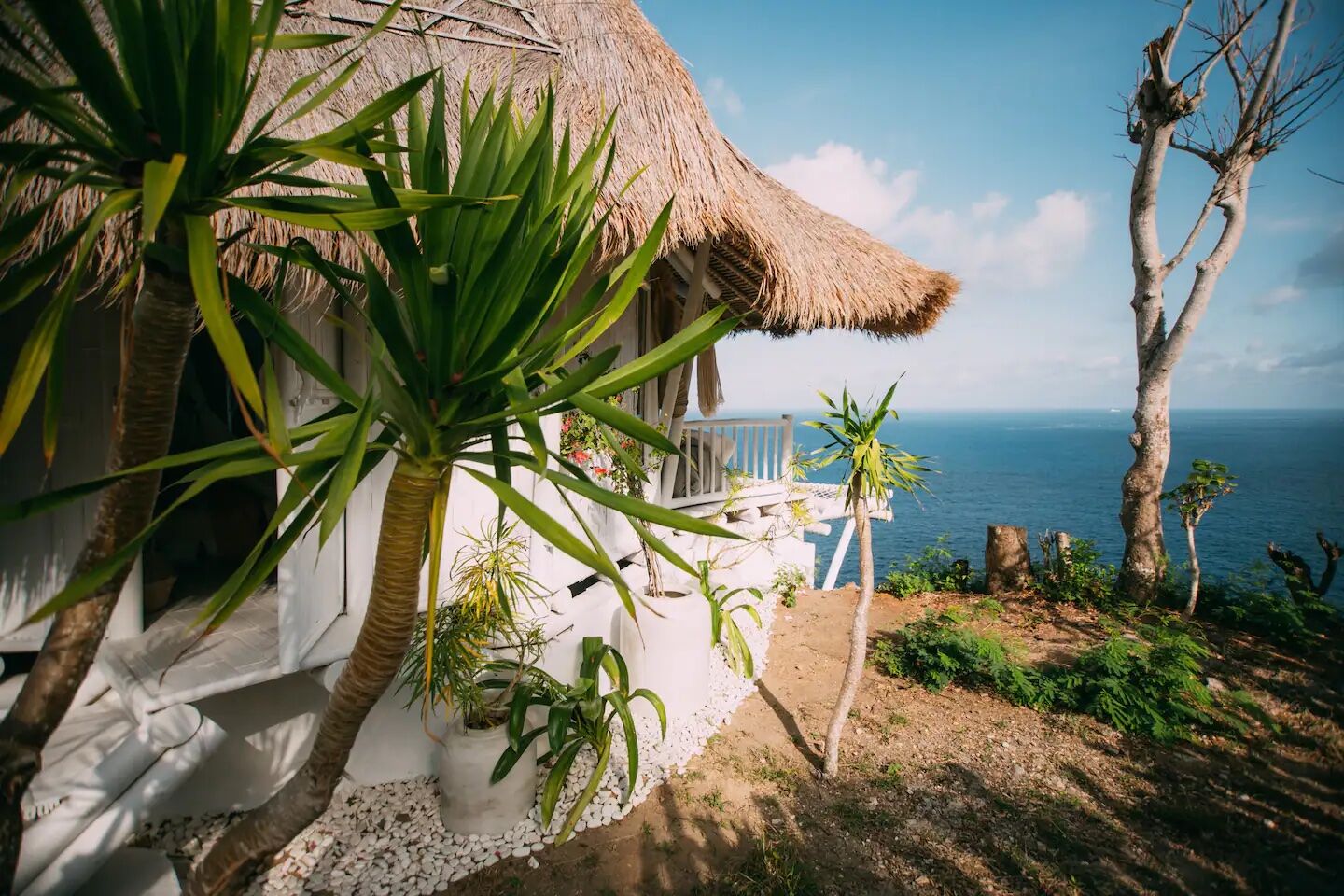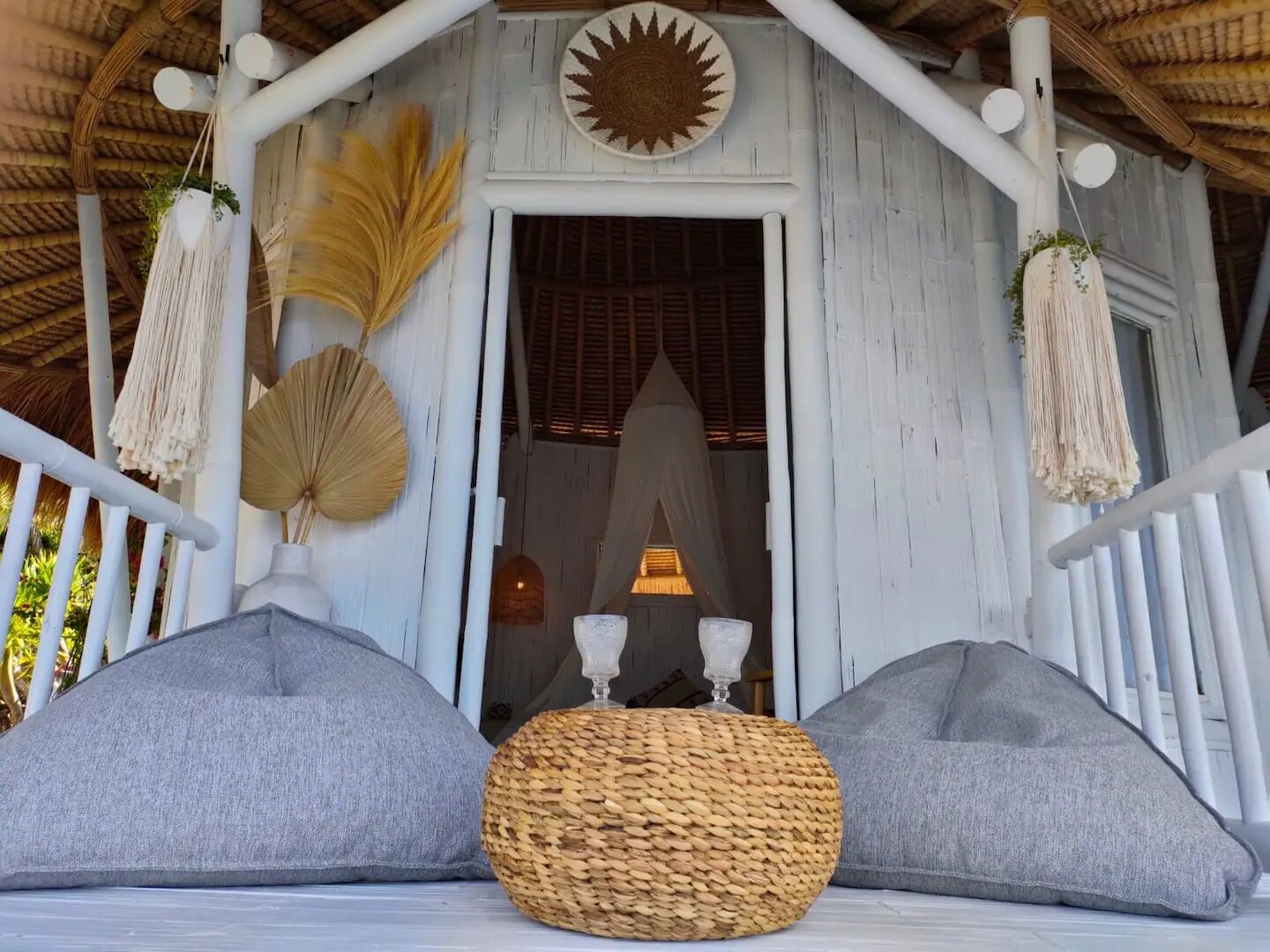 Designed for Instagram yet made famous by TikTok, this tropical tree house in Bali is the ultimate in #airbnbgoals. Whimsical interiors with bamboo and handcrafted lanterns aplenty are one thing but wait until you see what's behind the back door. A large hanging net hangs over the vertical cliffs of Nusa Penida where you can bask in the beauty of this untouched island while waves crash below. If you're lucky, you might even catch sight of a manta ray as you loll in the hammock.
Credit: @travelwithjaro
Two guests, one bedroom
Price: $200 per night
Zion A-Frame EcoCab in Hildale, Utah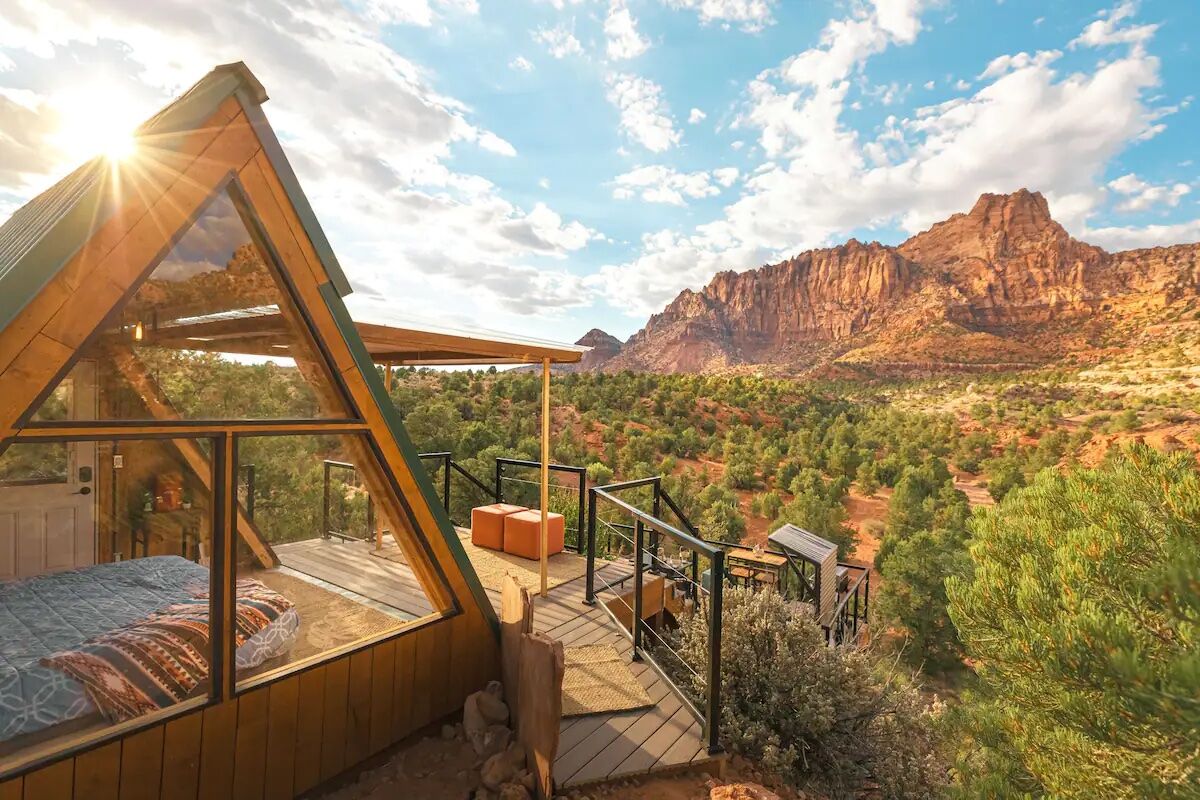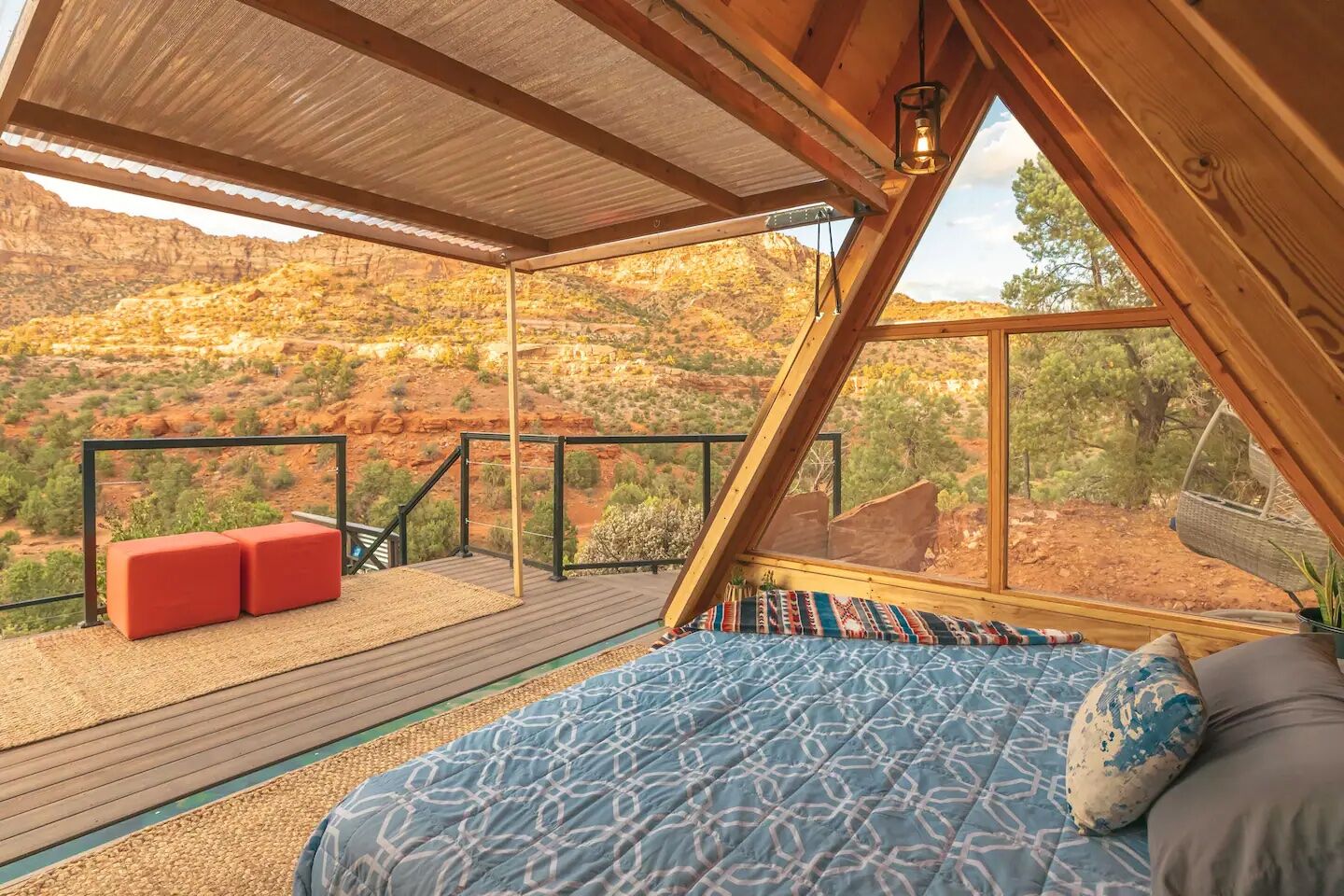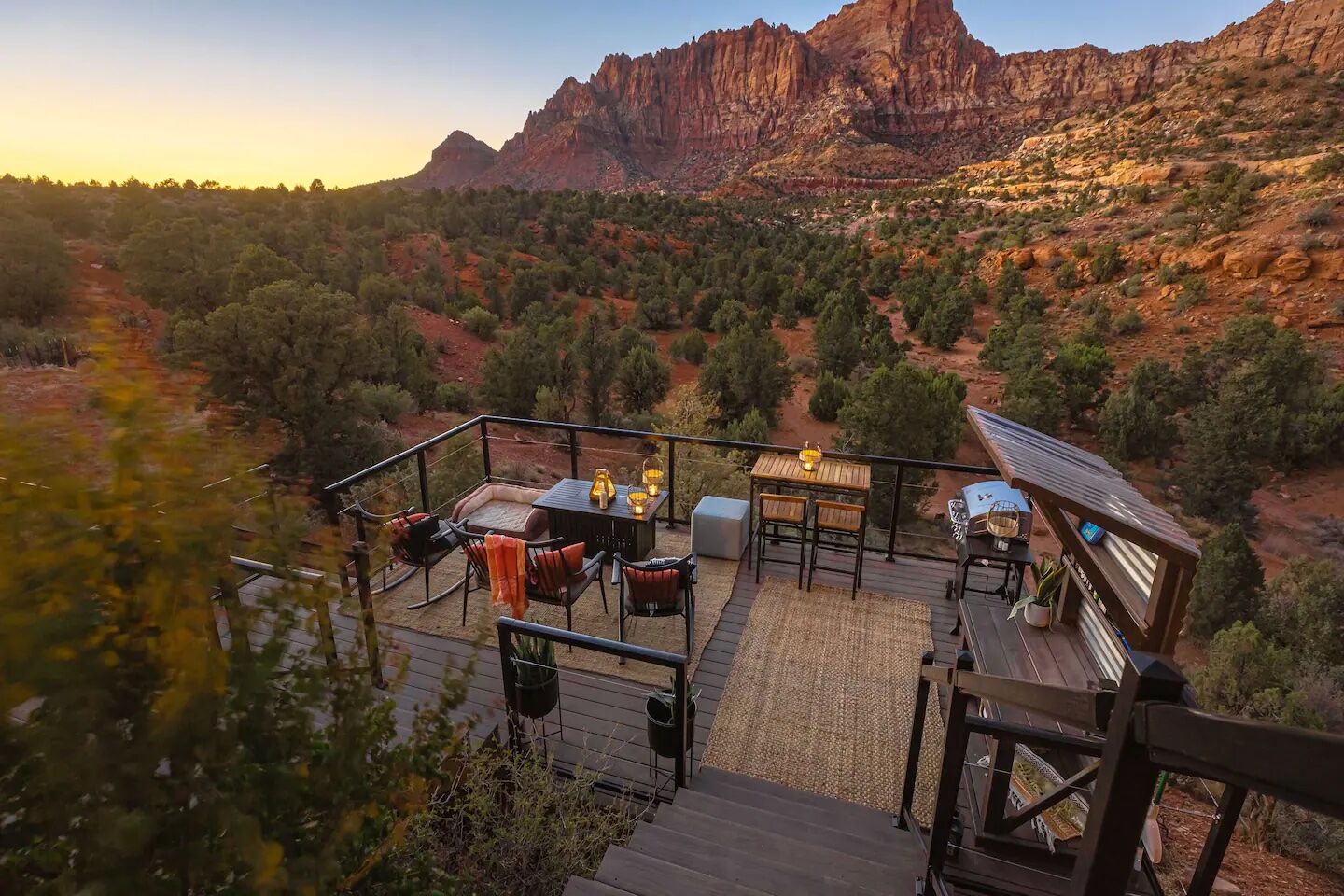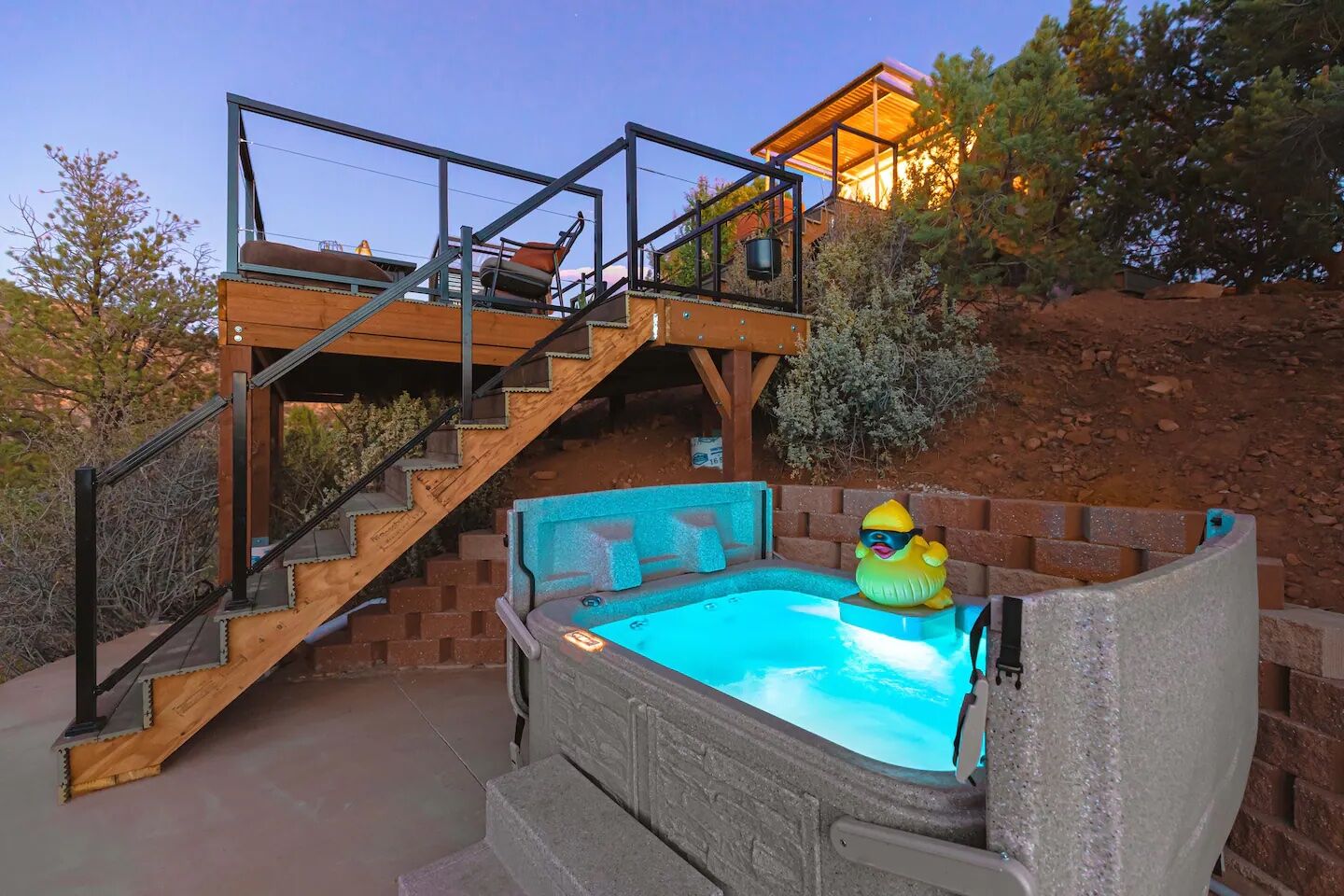 This one-of-a-kind A-Frame eco-cabin is built in harmony with the astonishing landscape of the South Zion Mountains, Utah (check out more epic Zion Airbnbs). Swing open the huge convertible door to blur the lines between the ultra-cozy rental and the surrounding wilderness. Added luxuries include a hot tub, fire pit, and multiple decks where you can get all the perspectives on the scenery. Best of all, pets are welcome to share the adventure.
Credit: @quingable
Two guests, one bedroom
Price: $1,025 per night
Treehouse Airbnb in Fredericksburg, Texas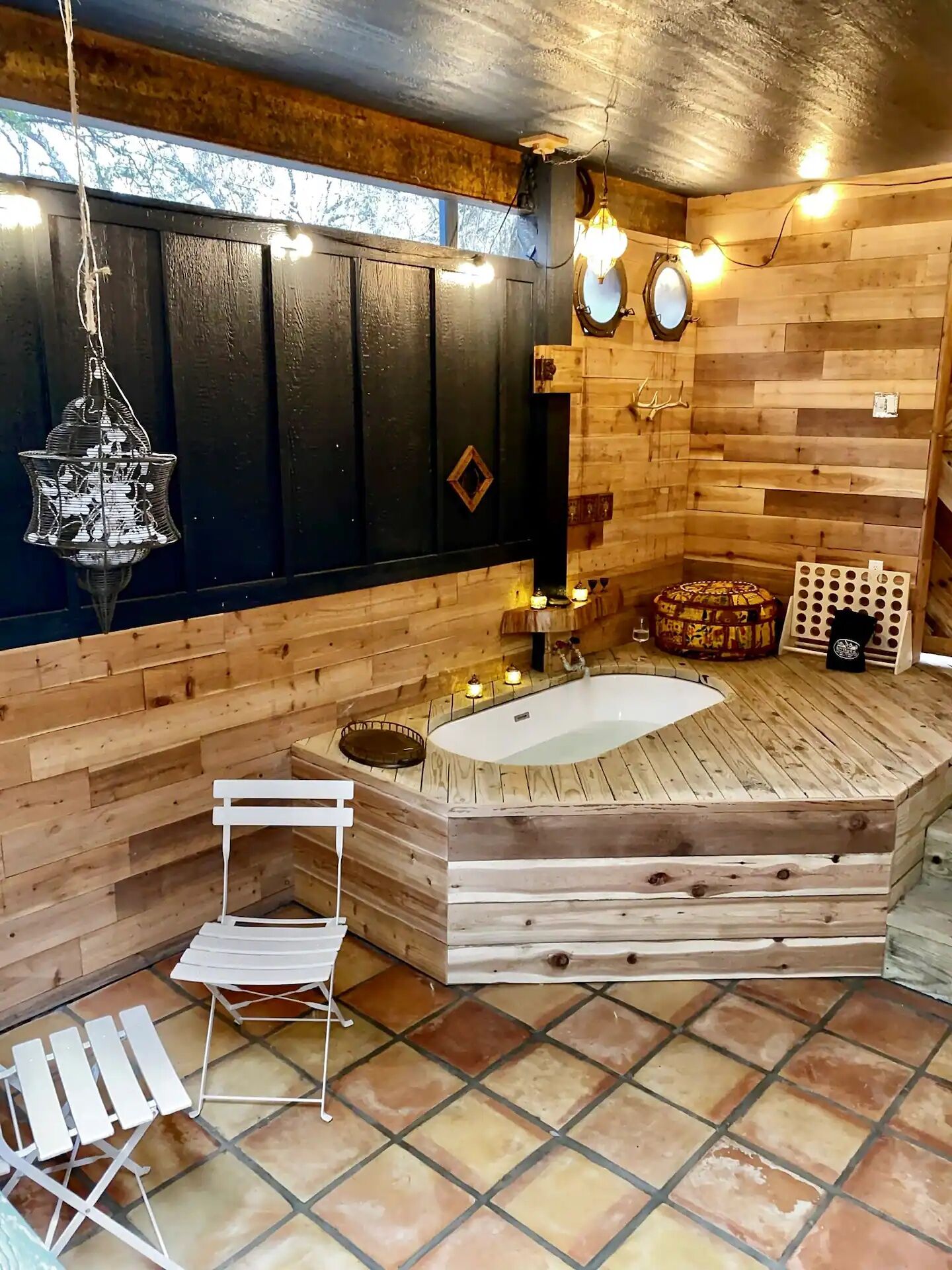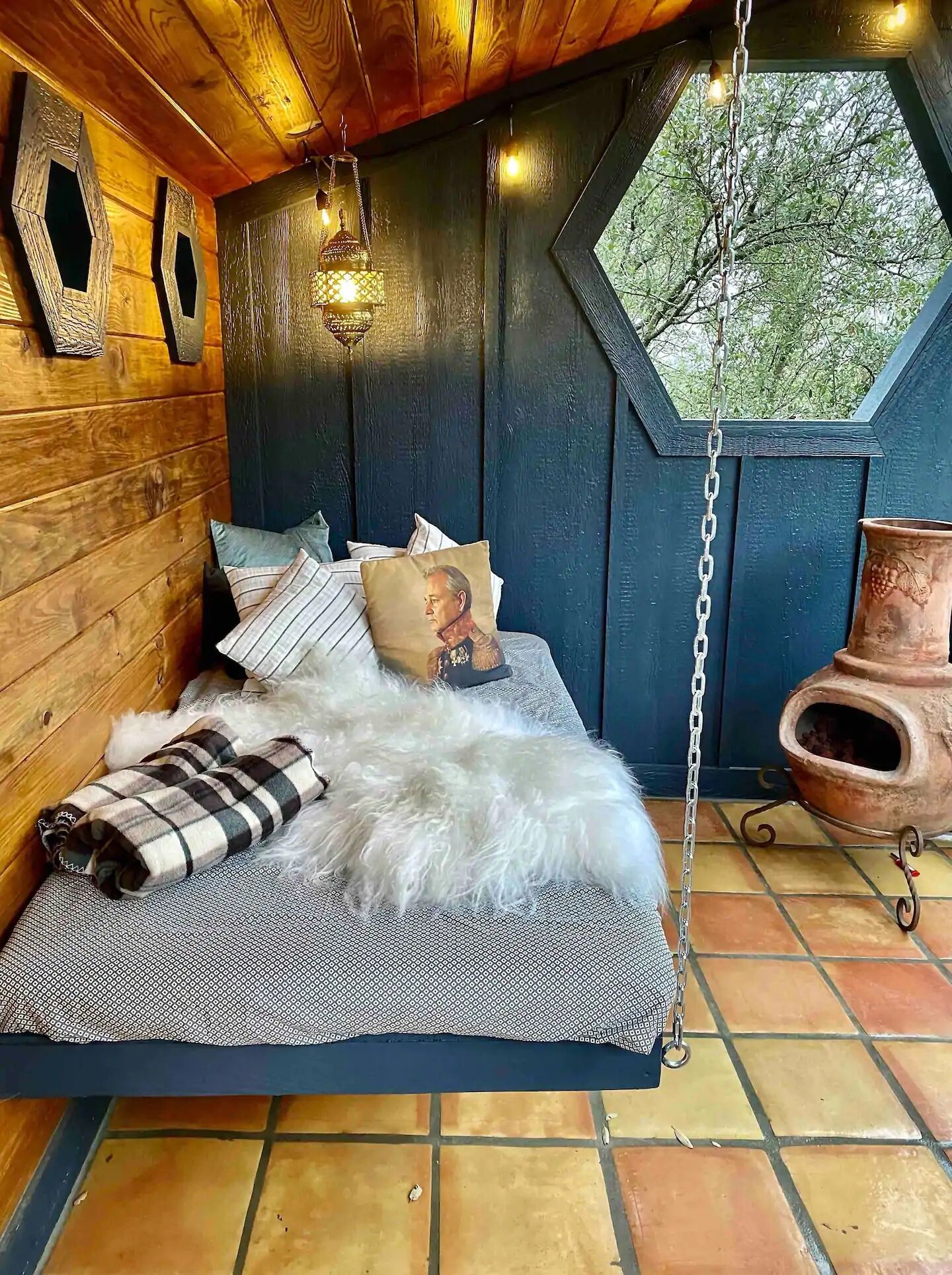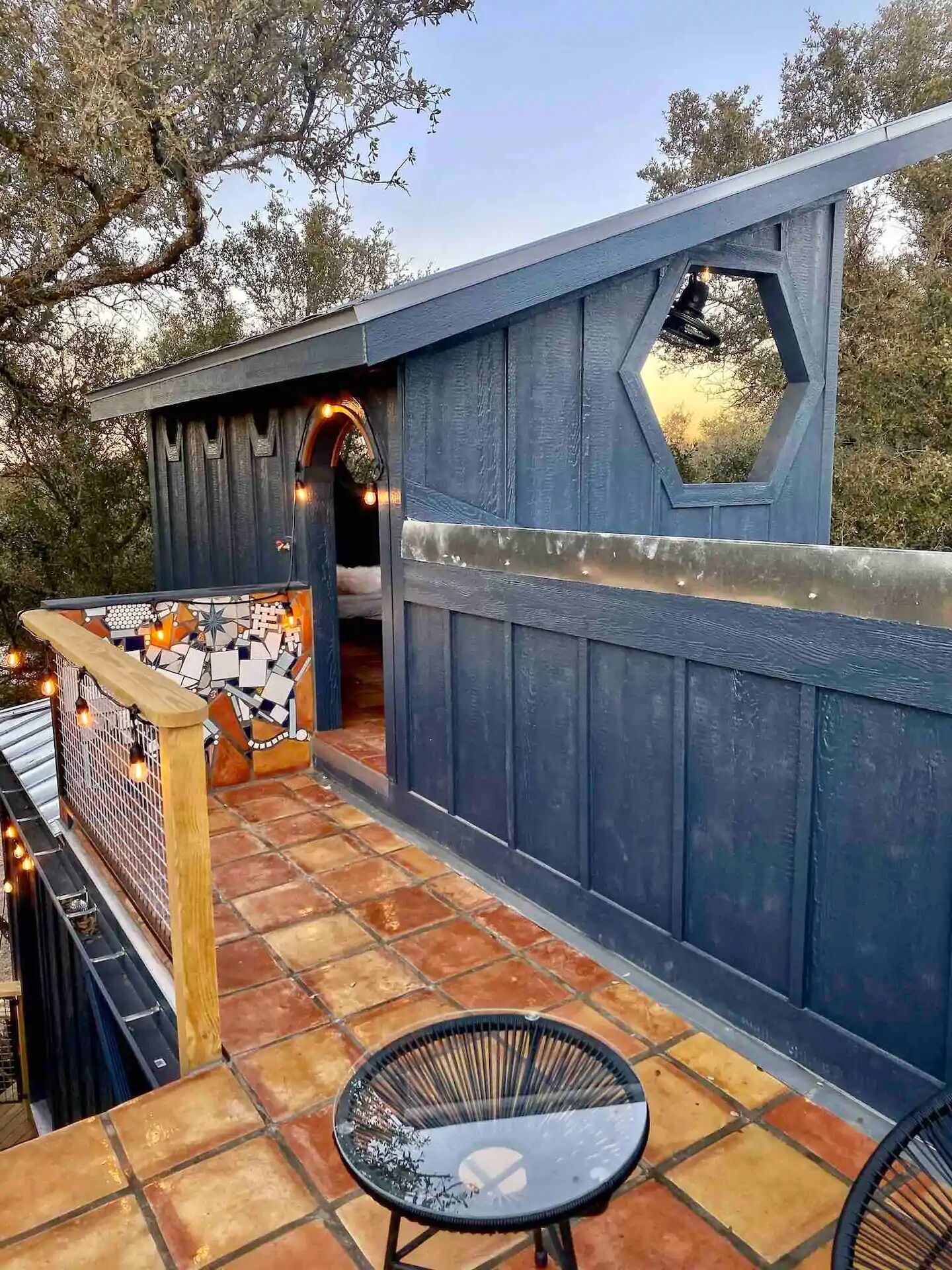 Fantastical and artistic, the Acorn Treehouse in Fredericksburg, Texas, (check out other Fredericksburg Airbnbs) is the quintessential romantic hideaway. Ascending through the treehouse you'll encounter a boho decor, a swinging day bed, and a sumptuous partially-outdoor bathing suite with a spa tub. The upper terrace looks out over the treetops and benefits from spectacular sunrises and sunsets. A fully functional kitchenette keeps the place grounded and makes this a practical pick for a remote escape.
Credit: @sanantoniofoodie
Two guests, one bedroom
Price: $365 per night
What did you think of this story?