Google, Amazon, Facebook may shut down to stop SOPA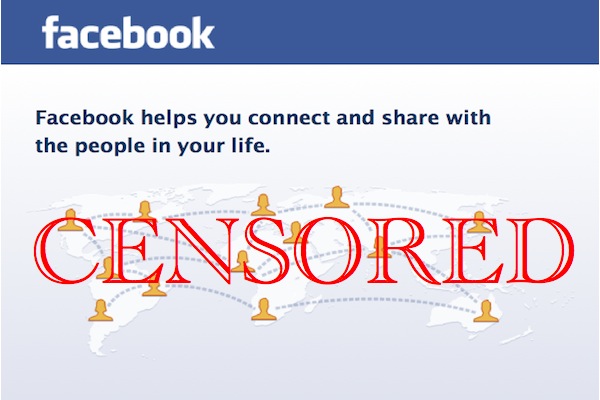 Congress is set to vote on SOPA in January, and the Internet giants are considering a 'nuclear option.'
DESPITE MANY PROTESTS, things are still looking pretty good for SOPA to pass next month. While every little bit helps – things like writing to your representatives – the NetCoalition may be pulling out the big guns.
The coalition, which includes AOL, Google, Facebook, eBay, PayPal, Twitter, Wikipedia, and Yahoo! (among others), is considering a complete black-out – temporarily shutting down their sites with a message informing visitors about the dangers of SOPA and urging them to take action before it's too late. From CNET:
True, it would be the political equivalent of a nuclear option–possibly drawing retributions from the the influential politicos backing SOPA and Protect IP–but one that could nevertheless be launched in 2012.

"There have been some serious discussions about that," says Markham Erickson, who heads the NetCoalition trade association. "It has never happened before."
SOPA has already received tons of backlash; for example, a massive boycott convinced Go Daddy to switch from openly supporting the bill to openly opposing it in just a few days' time, during which they lost tens of thousands of customers.
Still, we need a bigger alarm bell. According to the watchdog group Maplight, right now pro-SOPA contributions to Judiciary Committee members outweigh contributions from those opposed about 4 to 1.
A black-out might be what needs to happen to really get the word out about just how drastically this bill will affect anyone who gets online for any reason. If you want to take action, visit AmericanCensorship.org.

Get more stuff like this in your inbox!
Sign up for our newsletter and get emails of great stories like this.
About The Author
Michelle Schusterman
Michelle is a musician, writer, and teacher just trying to see the world while doing what she loves for a living. She's taught ESL in Salvador, Brazil and kindergarten in Suwon, Korea, and now she's a full-time freelance writer living in Seattle (just to keep the city alliteration going). She'll try pretty much any food once and believes coffee is its own food group.