The 10 Best Nudist Resorts Around the World
Taking your clothes off in public is generally frowned upon. Even gazing out your window in the buff is against the law in some places. Thankfully, there are little slices of paradise where you can strip off without worrying about pesky public indecency charges. Bliss. But for those of you who have ever visited a nudist beach and thought — this isn't enough — allow us to introduce you to some nudist resorts.
Here, you can disrobe the moment you arrive and stay starkers until you leave. Breakfast with your bits out? No problem. Nightcaps in the nude? Step right up.
To help you choose your next holiday au natural, here are 10 nudist resorts that welcome everyone from nudie newbies to those who fully embrace the lifestyle.
We hope you love the nudist resorts we recommend. Just so you know, Matador may collect a small commission from the links on this page if you decide to book a stay.
Hidden Beach Resort in Cancun, Mexico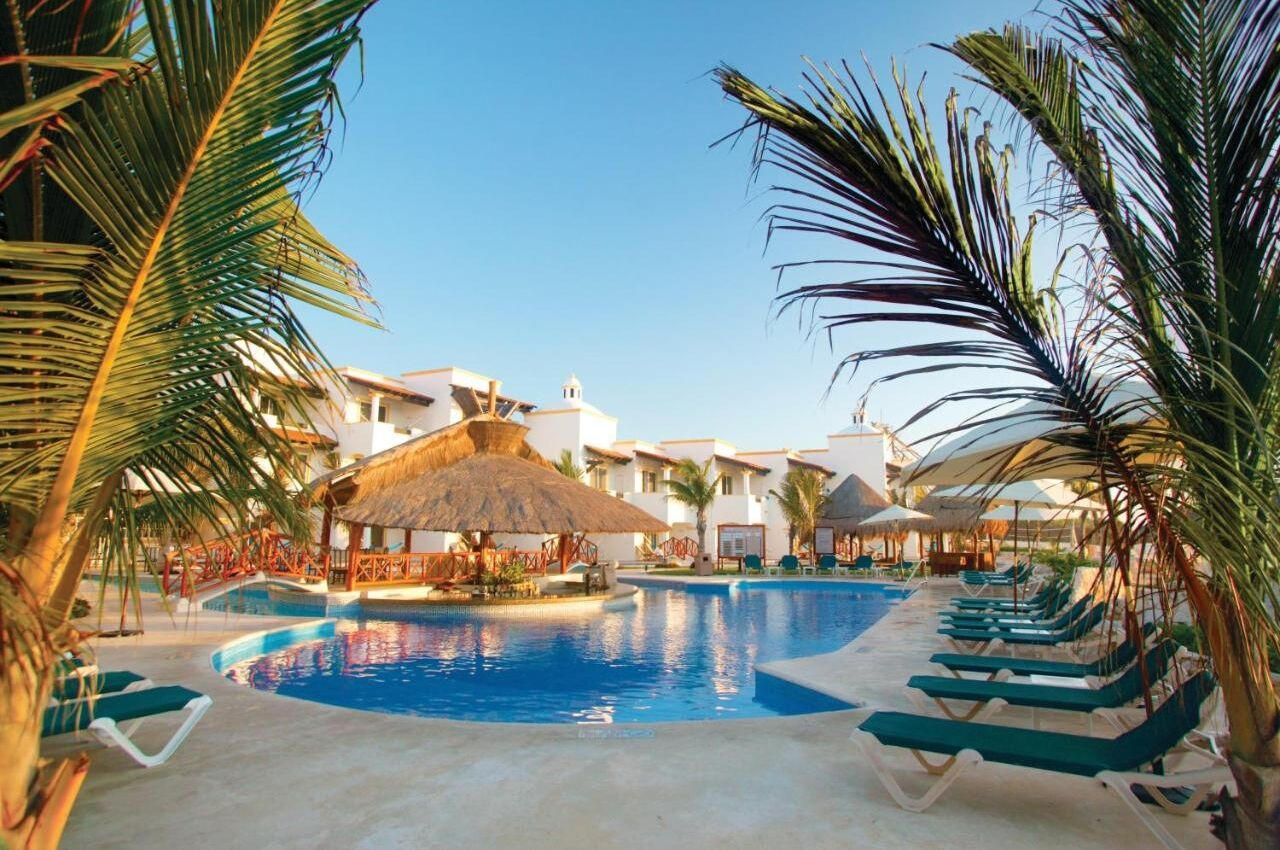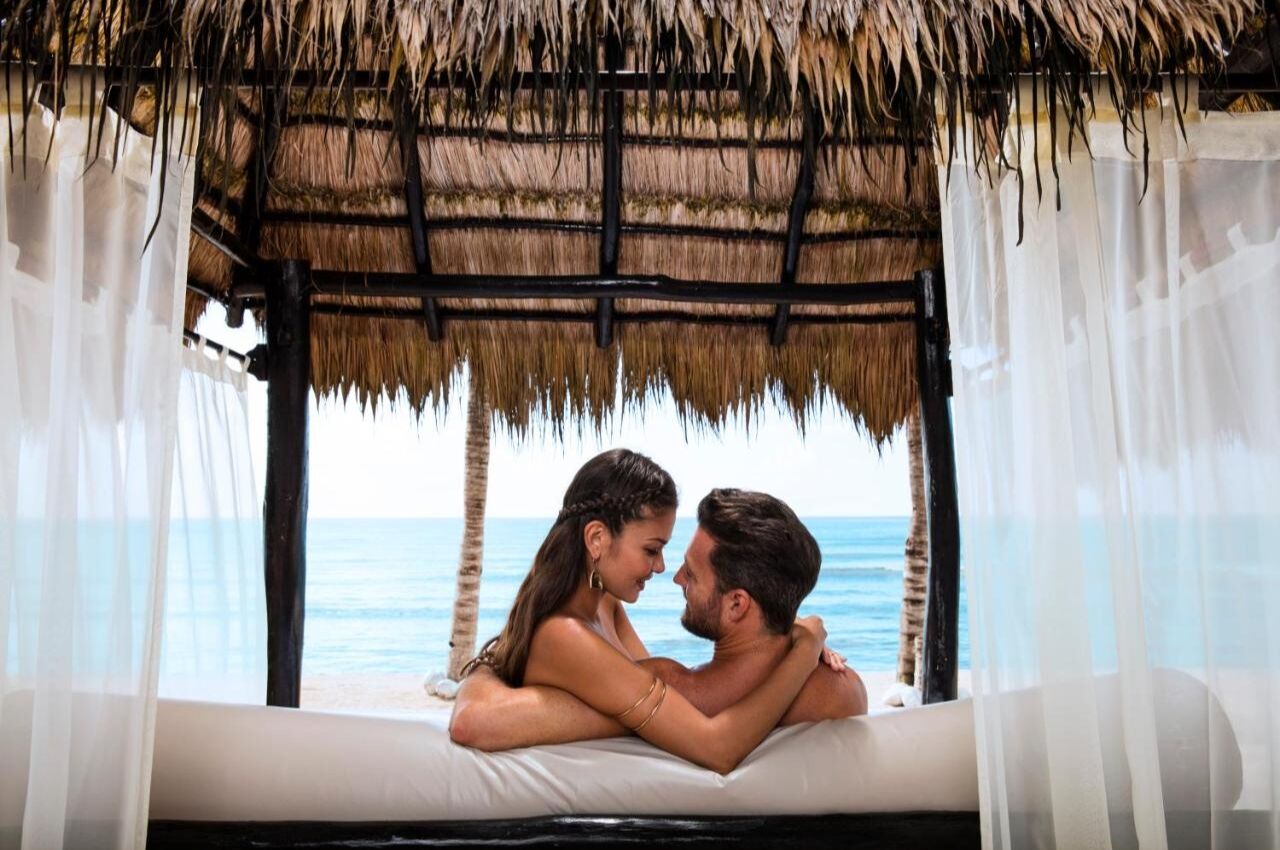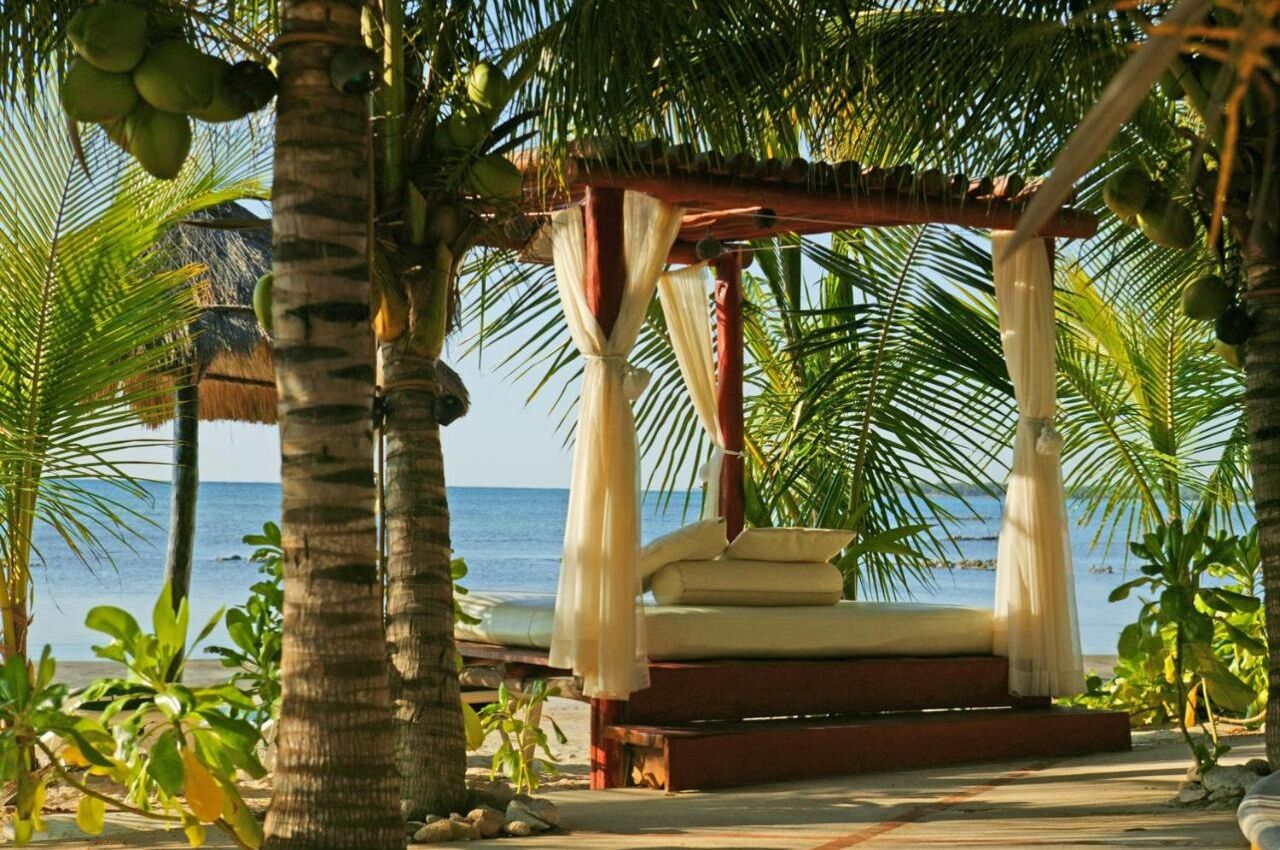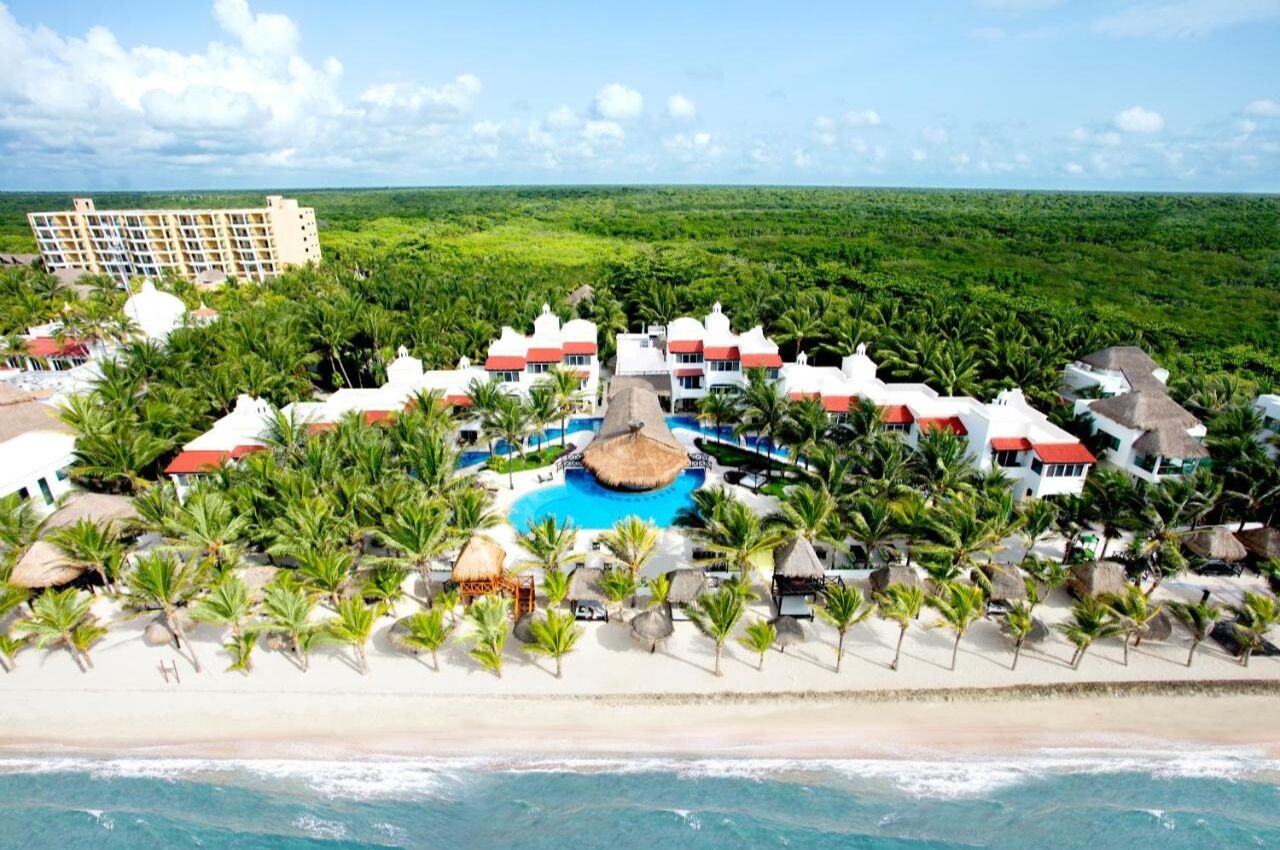 Despite being a convenient hour's drive from Cancun, this all-inclusive spot is tucked just behind a mangrove jungle, affording guests the utmost in privacy. And, thanks to unlimited food and drinks, a private beach and nightly entertainment, you'll never need to step foot outside the resort. You know what that means? No clothes for the entirety of your stay. In fact, nudity isn't just recommended, it's a house rule. 
In terms of accommodation, you have bright and airy modern rooms, all en-suite with sea views and minibars, and some with swim-up pools. There's also a gourmet restaurant, a lazy river, and nightly entertainment. 
Who is welcome at Hidden Beach Resort: Adults only.
Skinny Dippers in Mallorca, Spain
Offering rustic relaxation in the heart of Mallorca, Skinny Dippers is ideal for nature lovers who like a slower pace of life. You have two accommodation options here — apartments and the hotel.
With just five villas arranged around a swimming pool and lush gardens, the apartments feel homely and intimate. Stretch out on the patio, take a dip in the pool, or treat yourself to a relaxing seaweed massage beneath swaying palm trees. While peace and privacy are a priority here, guests have plenty of options to socialize around the pool and over breakfast and dinner.
Who is welcome at Skinny Dippers: Adults only.
Grand Lido in Negril, Jamaica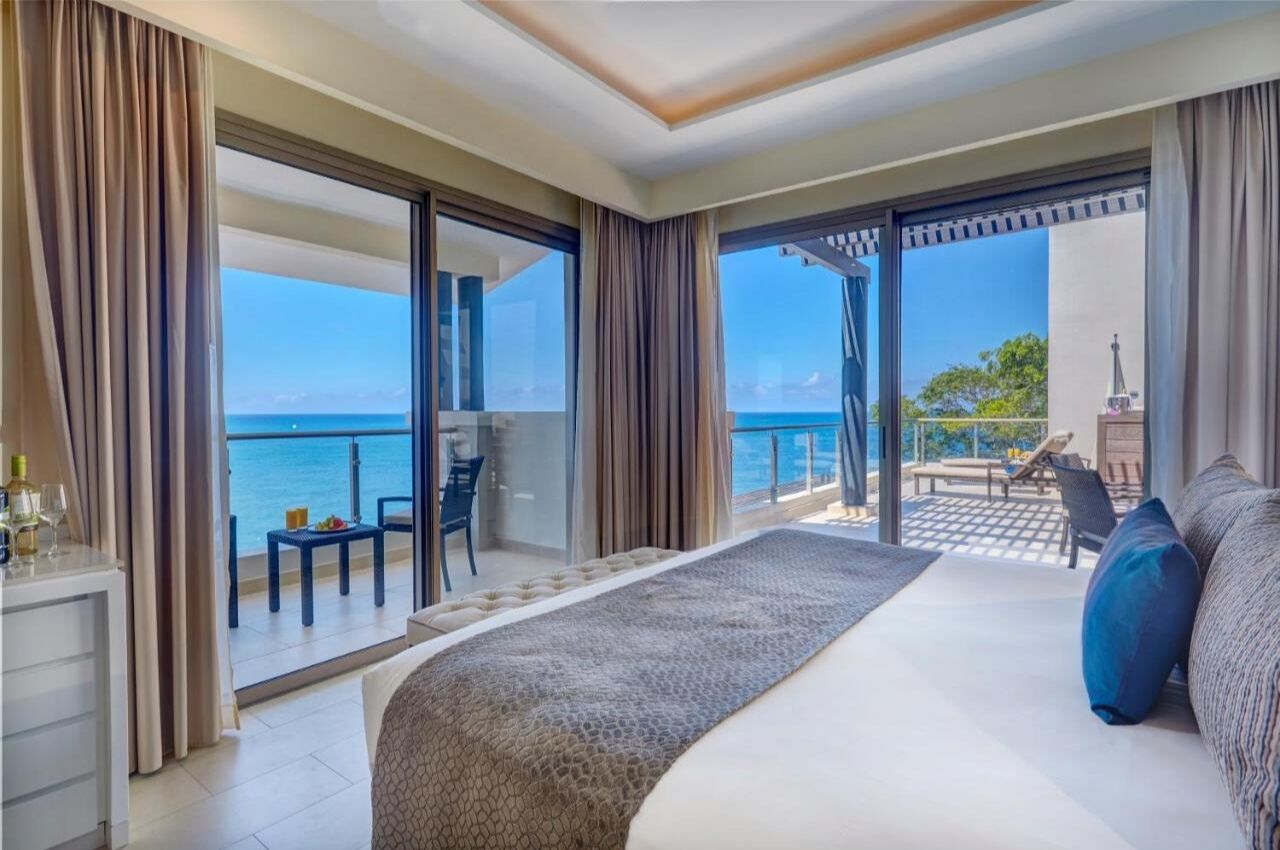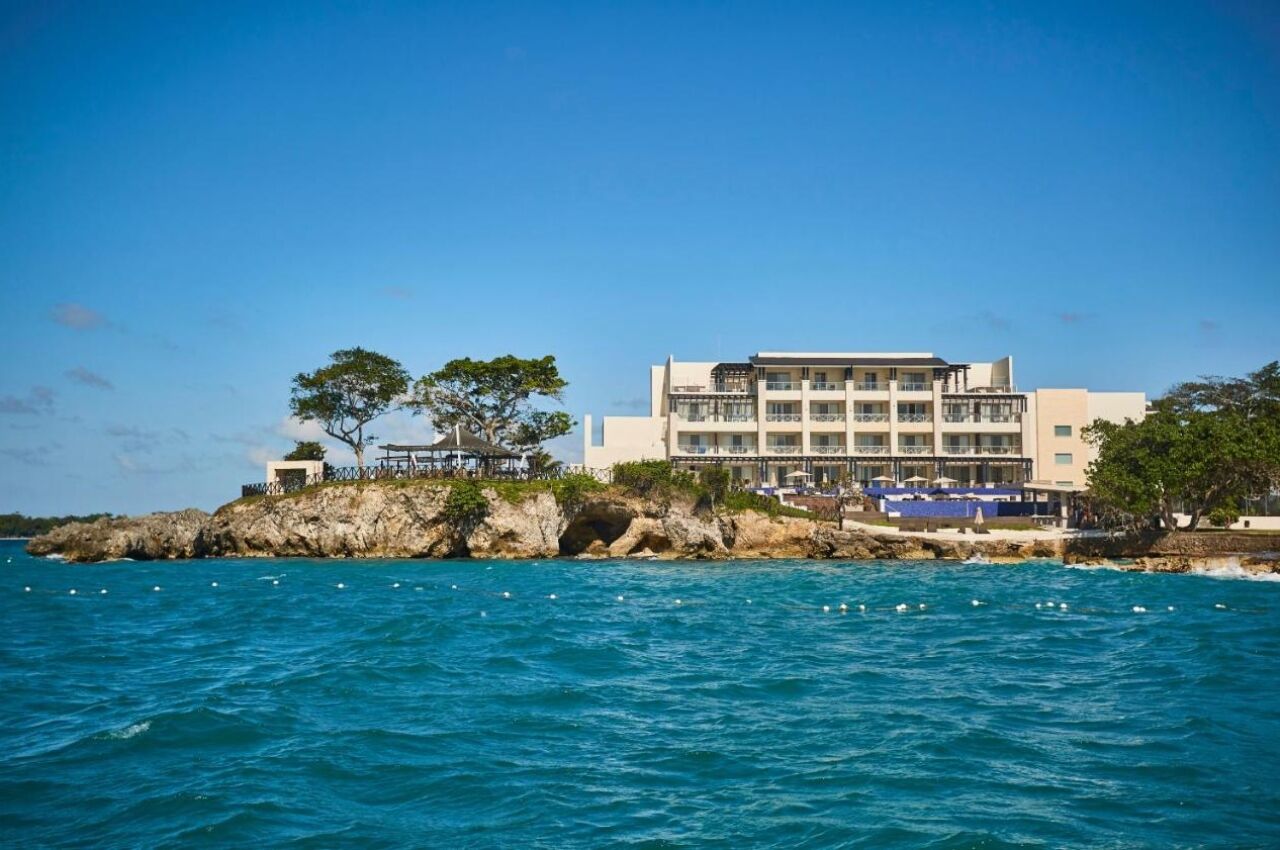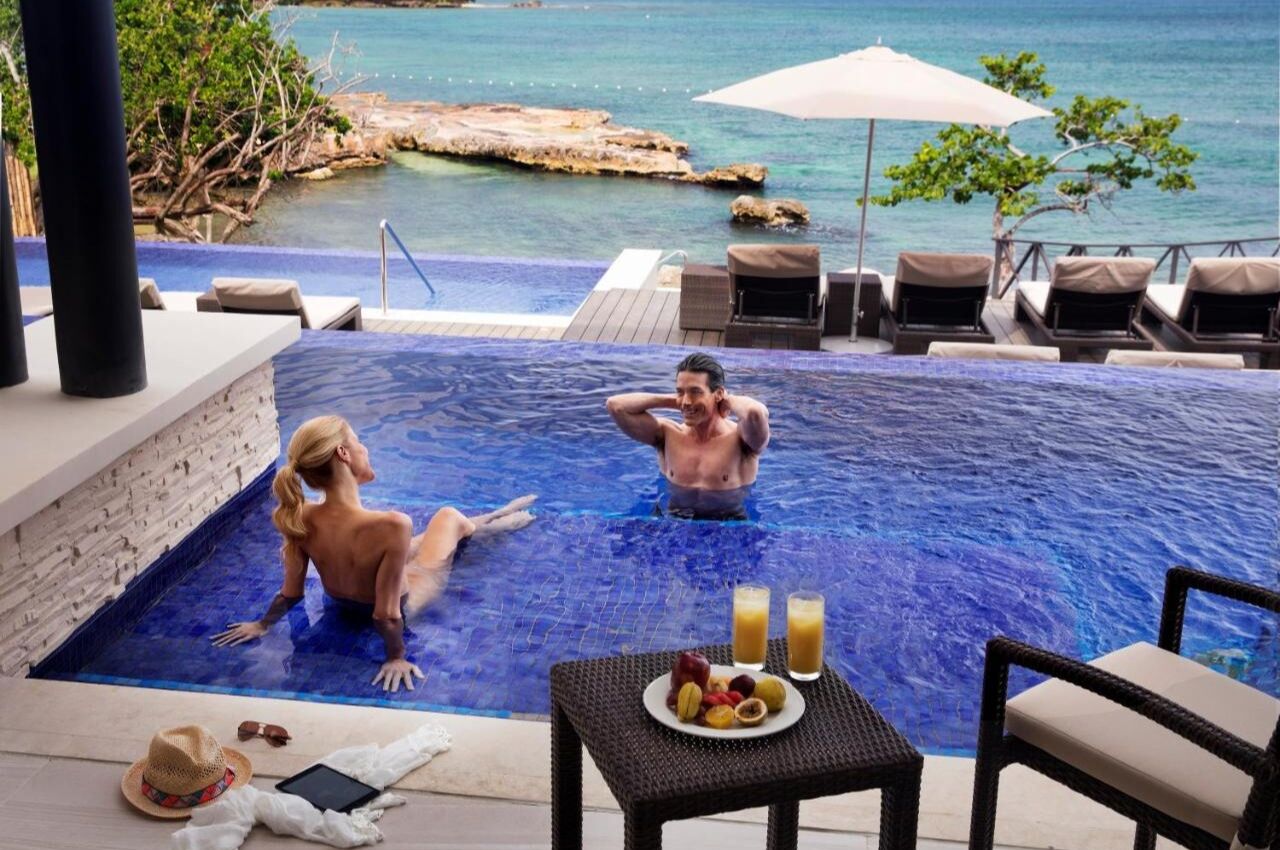 Tucked away on a rocky peninsula, Grand Lido Negril has an infinity pool with private cabanas, a swim-up bar, plus not one, but 12 dining experiences — running the culinary gamut from casual coffees to an exquisite seven-course dining extravaganza. For a truly luxe experience, upgrade your stay to find yourself in the company of a private butler armed with hors d'oeuvres and cocktails. And when you fancy a change of scene, guests also have full access to two nearby luxury resorts.
Who is welcome at Grand Lido: Adults only.
The Natural in St. Willibrordus, Curaçao
There are some who want their vacations luxurious — while others want to shed civilization. If you're somewhere in the middle, then The Natural is for you.
Offering unadulterated views from its hillside location, guests can enjoy the best of mother Earth without dispensing on home comforts. Take your pick from secluded bungalows and villas, or opt for a safari tent with four-poster beds, fully equipped kitchens, and your own private wooden terrace for soaking up the rays.
In terms of activities, adrenalin junkies and sedate individuals are well catered for alike: choose from mountain biking and scuba diving (they have rental cars and equipment for exploring the island's more remote spots), treat yourself to a massage or take a dip in the natural saltwater pool. As an added bonus, this resort is big on sustainability, so you can leave your clothes and your environmental concerns at the door.
Who is welcome at The Natural: Children under 14 are not allowed.
Vritomartis Naturist Resort in Crete, Greece
Overlooking the azure Cretan sea, Vritomartis Naturist Resort ticks all the boxes for an idyllic nudist getaway. Guests can choose from light and spacious rooms overlooking the ocean or mountains, well-spaced private bungalows, or some seriously luxurious private suites.
In terms of facilities, there's a lovely pool, plus a private pebbly naturist beach (with loungers and parasols for guests to us), a shop, snack bar, and a restaurant dishing up fresh Mediterranean and Cretan food. Filaki naturist beach is 15 minutes walk away from the main hotel complex for those who fancy stretching their legs, while the nearby fishing port of Chora Sfakion is a must for seafood fiends.
Who is welcome at Vritomartis Naturist Resort: Everyone.
Bare Necessities Cruises in various locations
Why should nudists miss out on the cruise action? Answer: they shouldn't. Bare Necessities Cruises began in 1991 as a clothing-optional 36-person dive boat. Fast forward 31 years and it's the proud owner of three mighty vessels: two five-masted sailing ships, and a giant Spirit Class cruiser that's kitted out with nude-themed art.
Choose from Mediterranean, Adriatic, or Caribbean voyages — and rest assured there'll be plenty of nudist-friendly stops along the way, including (for those on the cruise ship) Half Moon Cay, the company's private island made exclusively for guests.
Facilities-wise, you're spoiled for choice, with a range of luxurious rooms with all the comforts of home, plus gourmet food, champagne to sip, and pre-dinner sing-alongs, massages, and more to help you enjoy the freedom and thrills of bare vacationing at sea.
Who is welcome on a Bare Necessities Cruise: Adults only.
Couples Tower Isle in Ochos Rios, Jamaica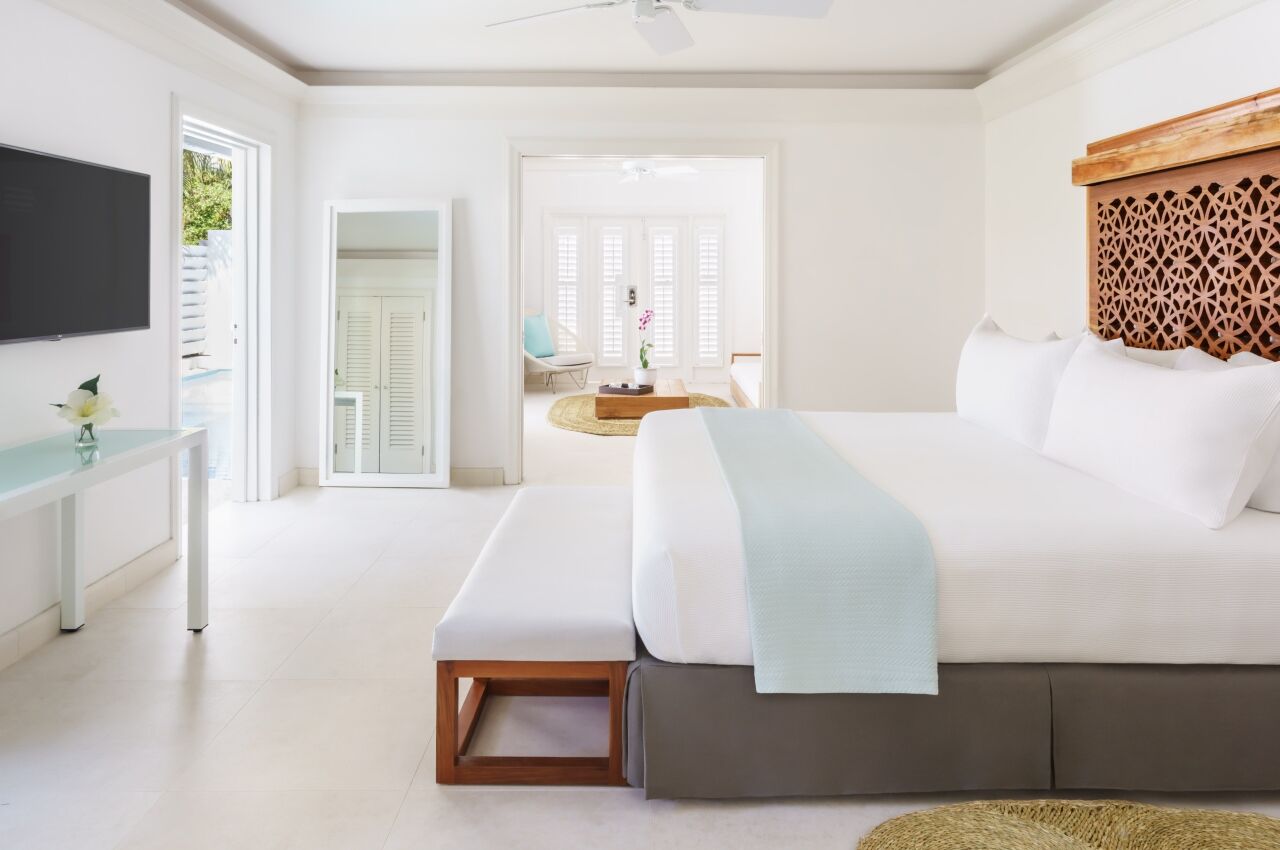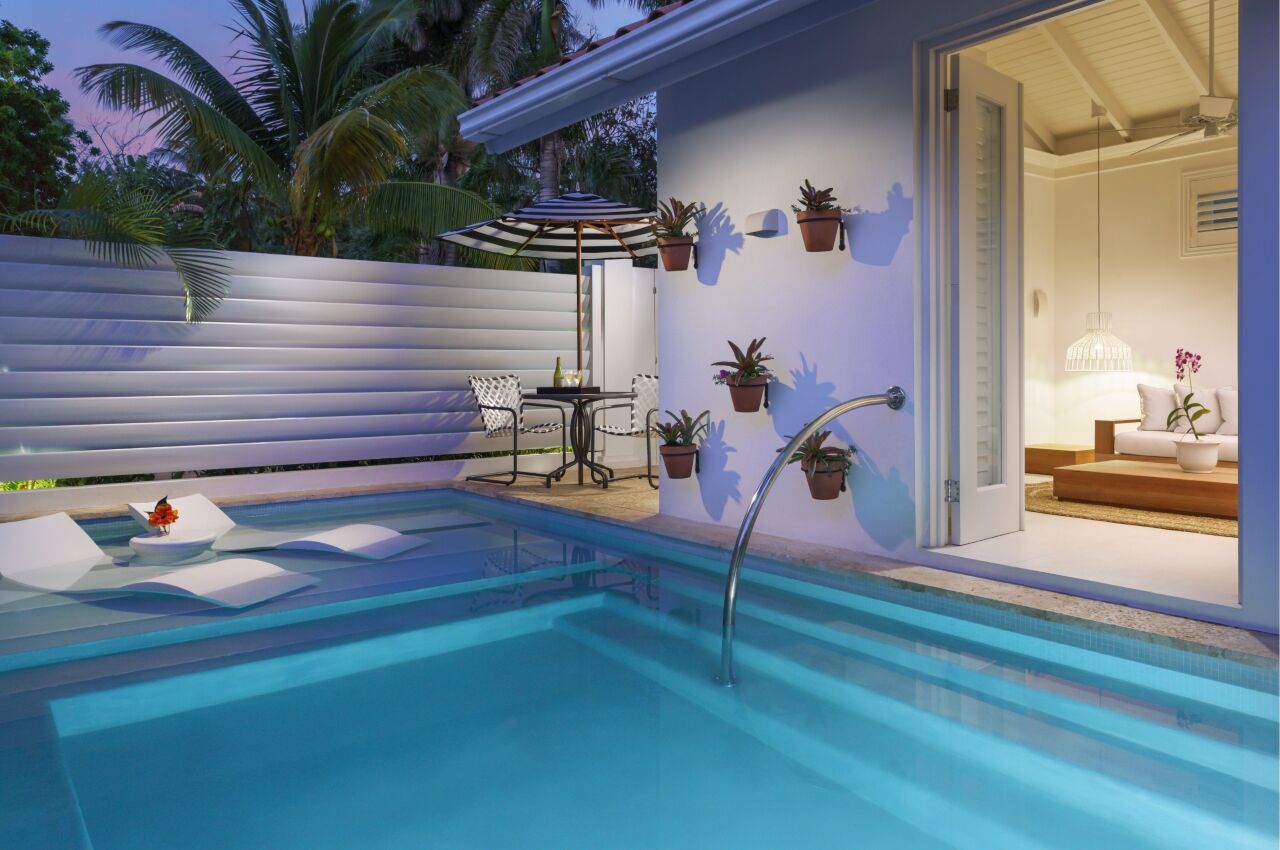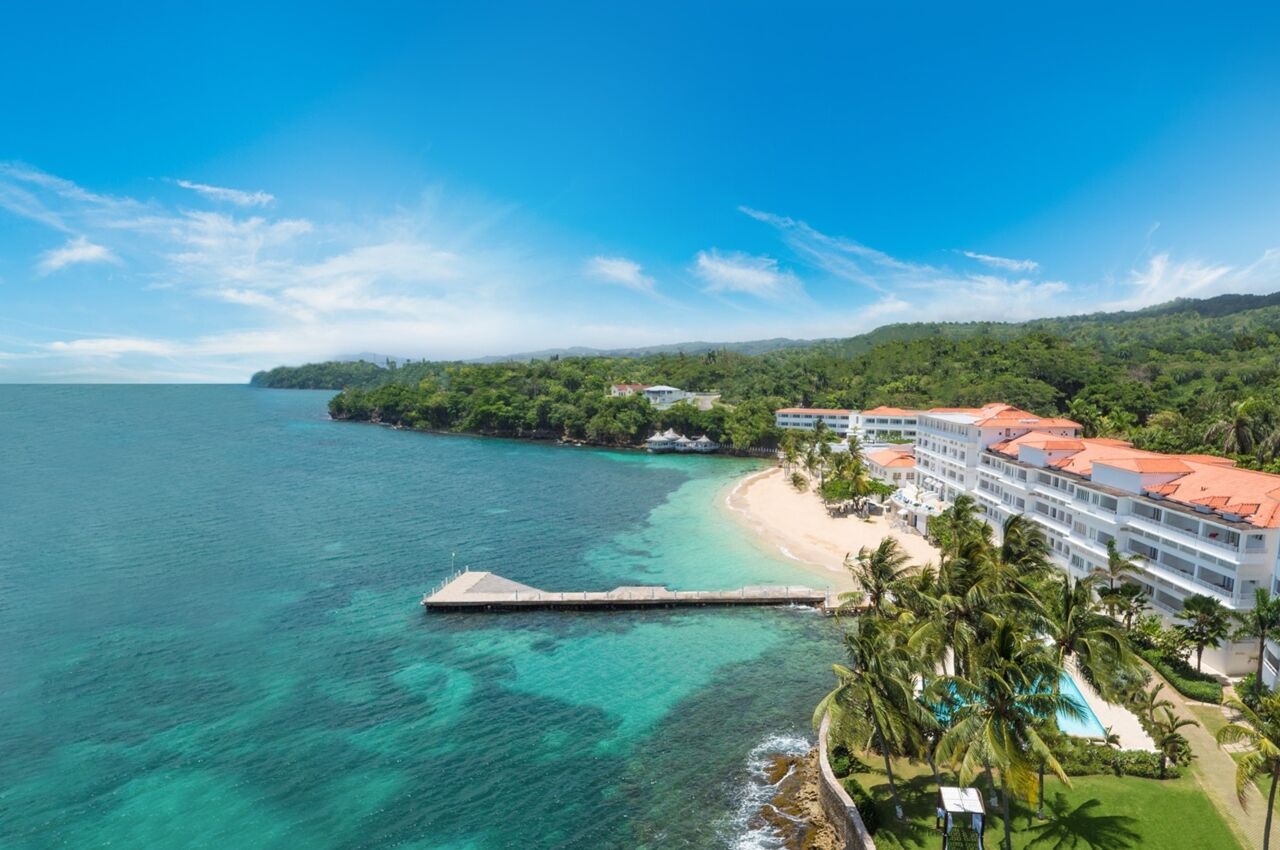 Embrace the joys of nature in this wild yet luxurious slice of naturalist heaven in the Caribbean with naturalist options. Visitors have a wide sandy beach fringed with century-old palms at their disposal, plus snorkeling, spa treatments, and golf to break up the day. Technically the resort itself isn't a nudist spot (do not strip off in reception), but clothes-optional shores are a short boat ride away from the mainland.
At the resort-owned island, discreetly secluded just 100 yards offshore from the main resort, you'll have access to an au naturel pool bar, restrooms, and lunch buffet, as part of the Couples Tower Isle all-inclusive experience. Back on the mainland at the (clothing-required) resort, make use of two large pools, four jacuzzis, four bars, and six restaurants offering everything from club sandwiches to gourmet island food by candlelight.
Who is welcome at Couples Tower Isle: Adults only.
Sunland Holiday Village in Robe, Australia
For nudists who want more nature with their naturist activities, we have Sunland Holiday Village, a little clothes-free enclave tucked behind a mile of private white sand dunes.
Spend your day kangaroo spotting and skinny dipping before heading back to the campsite for dinner under the stars. There are sea views, a pool, barbecue facilities, plus all the comforts of home: hot showers, plush beds, and WiFi. Choose from tastefully decorated two-bed chalets, or opt for a caravan for the true camping experience.
Who is welcome at Sunland Holiday Village: Everyone.
La Jenny in Le Porge, France
Billed as a family resort, La Jenny on France's southeastern coast offers naturists of all ages easy breezy fun in the sun au natural. The pool and beach are nude-only spots, which means those in clothes are not allowed. The rest of the resort is clothes optional. When it comes to sleeping arrangements, you've got various sized rooms on offer — from studios to houses big enough for the whole family.
Spend the day exploring the 740-acre grounds, take a dip in the sprawling pool, then settle down to fruity cocktails on the terrace. Since you're in wine country, it'd be rude not to raise a glass of local red. Pop some clothes on for excursions to Bordeaux's best vineyards or the Bay of Arcachon. While you're there, check out the giant dune, and sample some local seafood. The bay is home to 26 oyster farms, so you don't get much fresher than this.
Who is welcome at La Jenny: Everyone.
Caliente Tampa in Land O' Lakes, Florida
Welcome to Florida, the unofficial nudist capital of the world. Pasco County — and Land O' Lakes and Lutz in particular — have more clothing-optional resorts than any other county in the state, and Caliente is something of an icon in the community.
This enormous resort features a sprawling pool complete with three bars where you can enjoy everything from signature cocktails to an ice-cold beer in the sun. Guests are spoiled for choice when it comes to events and activities. You've got themed nights, live bands, DJs, quizzes, tennis, karaoke, and more…phew. But if you'd rather just sit and read, that's fine too, there's a clothing-optional development away from the main hotel.
Who is welcome at Caliente Tampa: Adults and members only.
More like this
What did you think of this story?