7 Airbnbs in Austin for a BBQ- and Music-Filled Bachelor Party
Austin is one of the fastest-growing cities in the United States. It's got music, it's got movies, it's got food and wine and beer and just about everything you could want in a destination. For large groups like bachelor parties, Airbnbs are the best way to house everyone. But if it's your first visit, it's easy to get overwhelmed with the many possibilities for accommodation. Don't get frazzled — we've put together a list of our top Airbnb Austin rentals for large groups to help.
We hope you love the Austin Airbnb stays we recommend! Just so you know, Matador may collect a small commission from the links on this page if you decide to book a stay. Listed prices are accurate as of the time of publication.
1. Large townhouse near 6th St. music venues and nightlife
This downtown Austin townhouse has it all. It's near Sixth Street and some of the world's best music venues, has an epic patio with skyline views, and there's even a pool on site that your group can reserve in three-hour increments. The property is designed for large groups, accommodating up to 15 guests, and everything you'll need for the trip is within walking distance of this condo-hotel property, dubbed Inn Cahoots — making it an ideal base for a fun weekend.
Fifteen guests, five bedrooms
Price: $776 per night
2. Entire downtown hotel rental for most epic bachelor party ever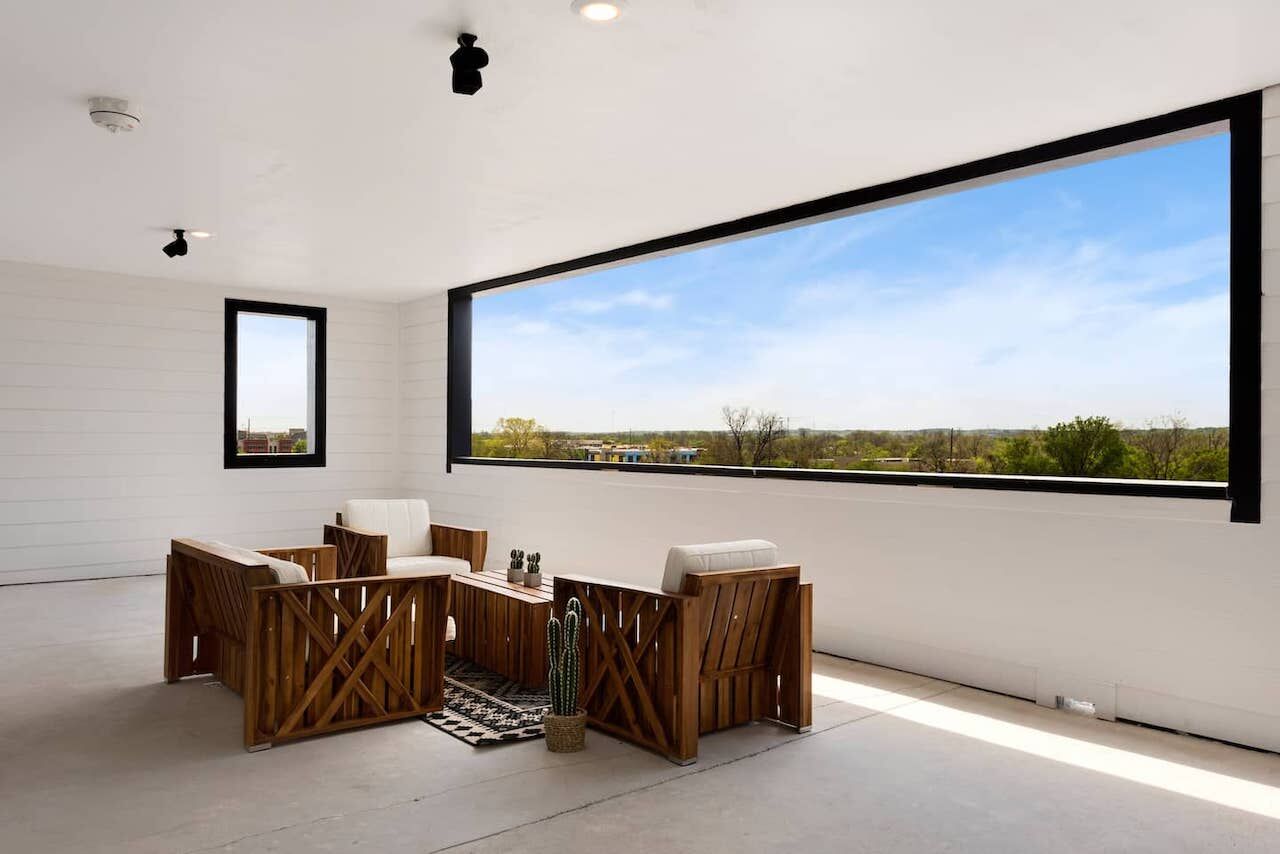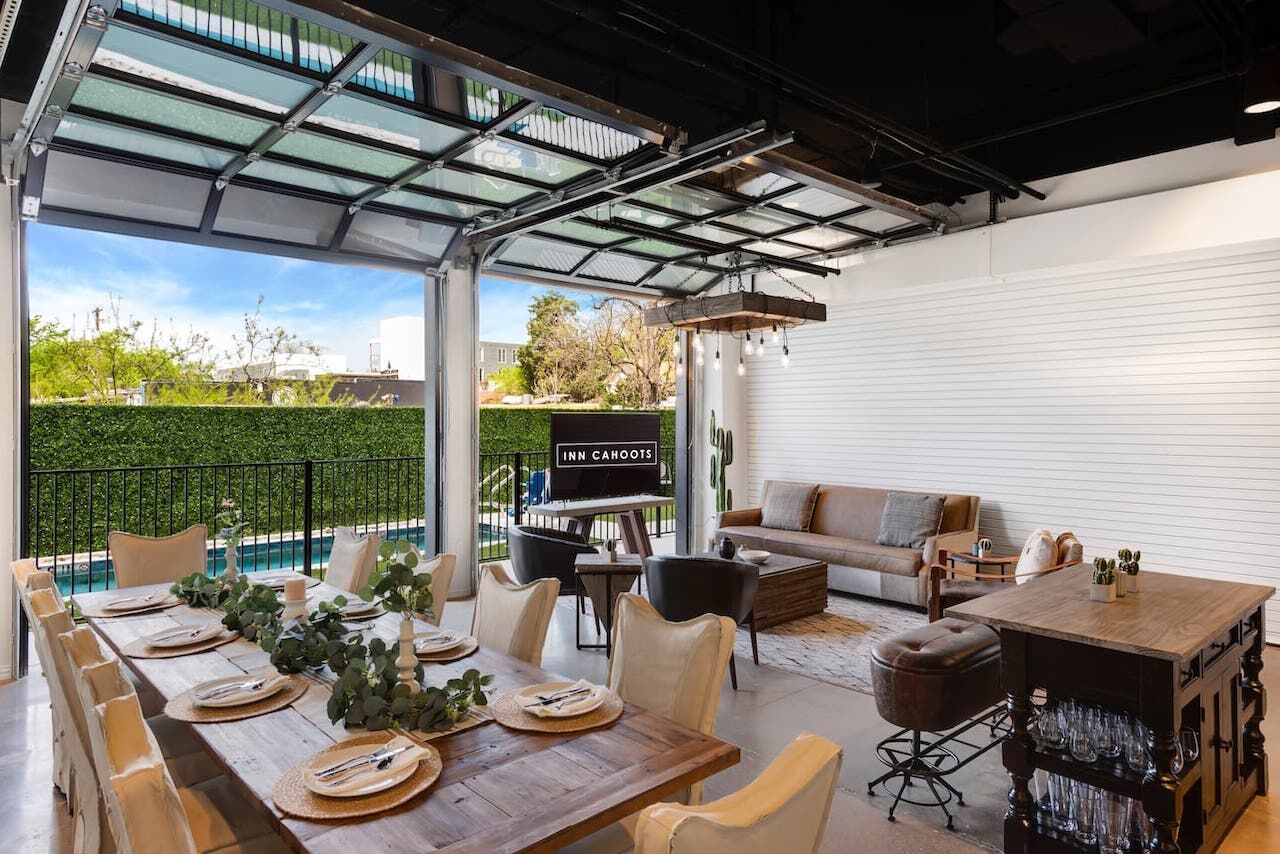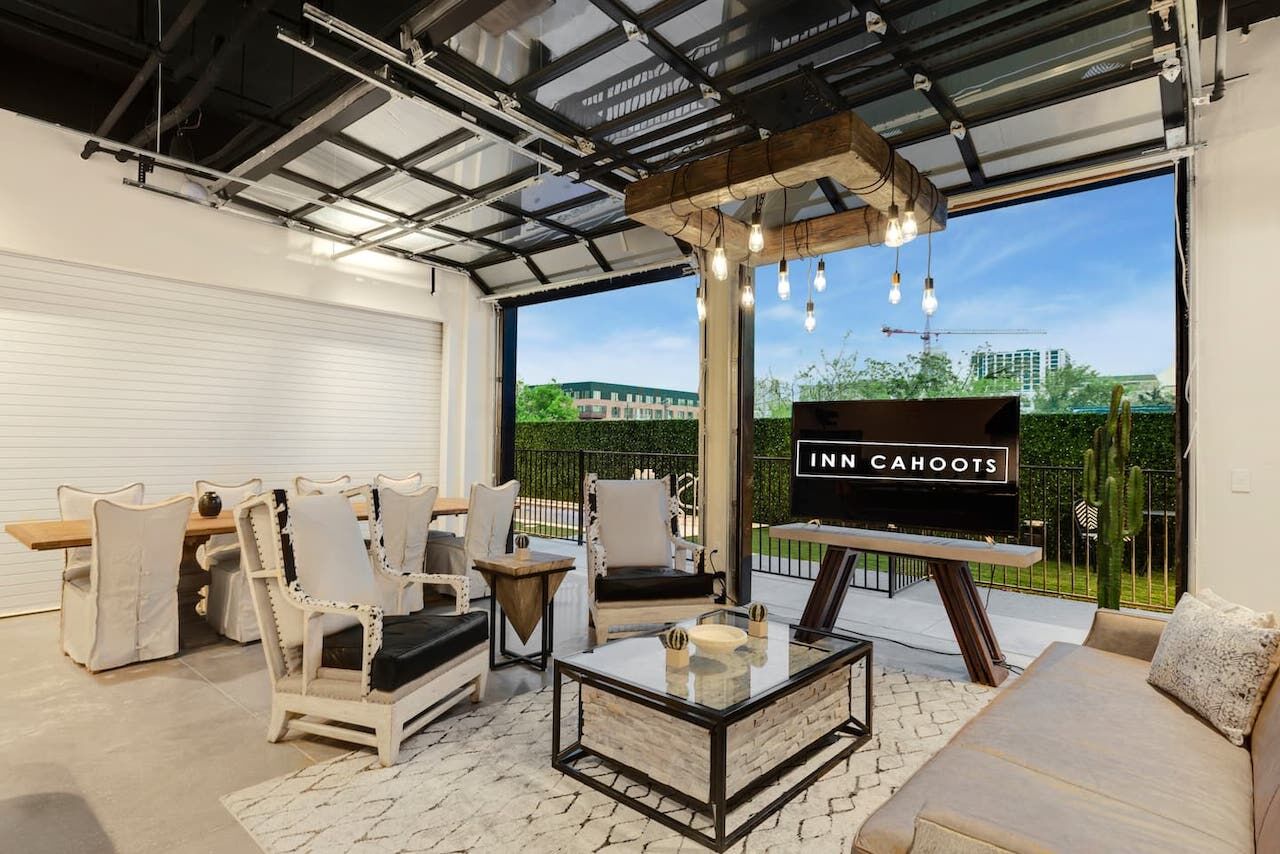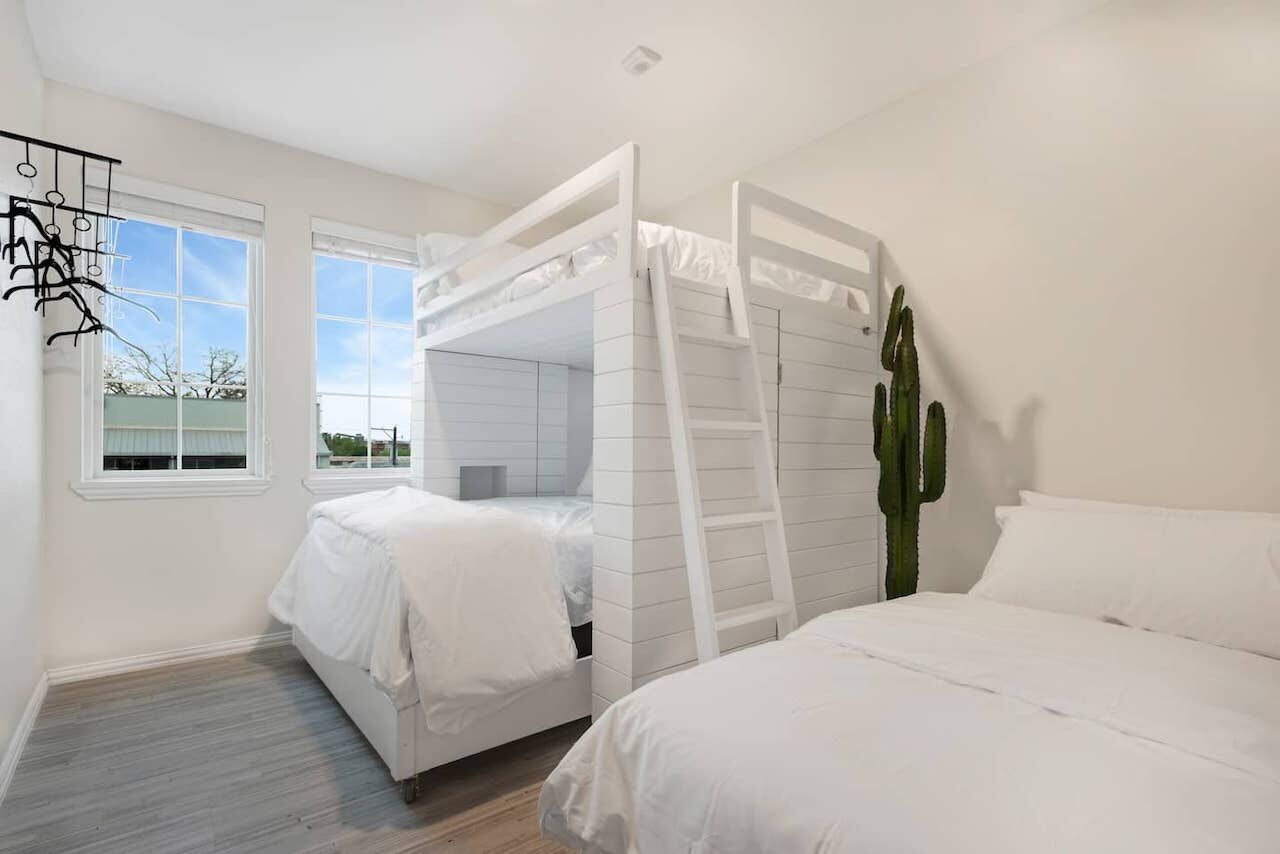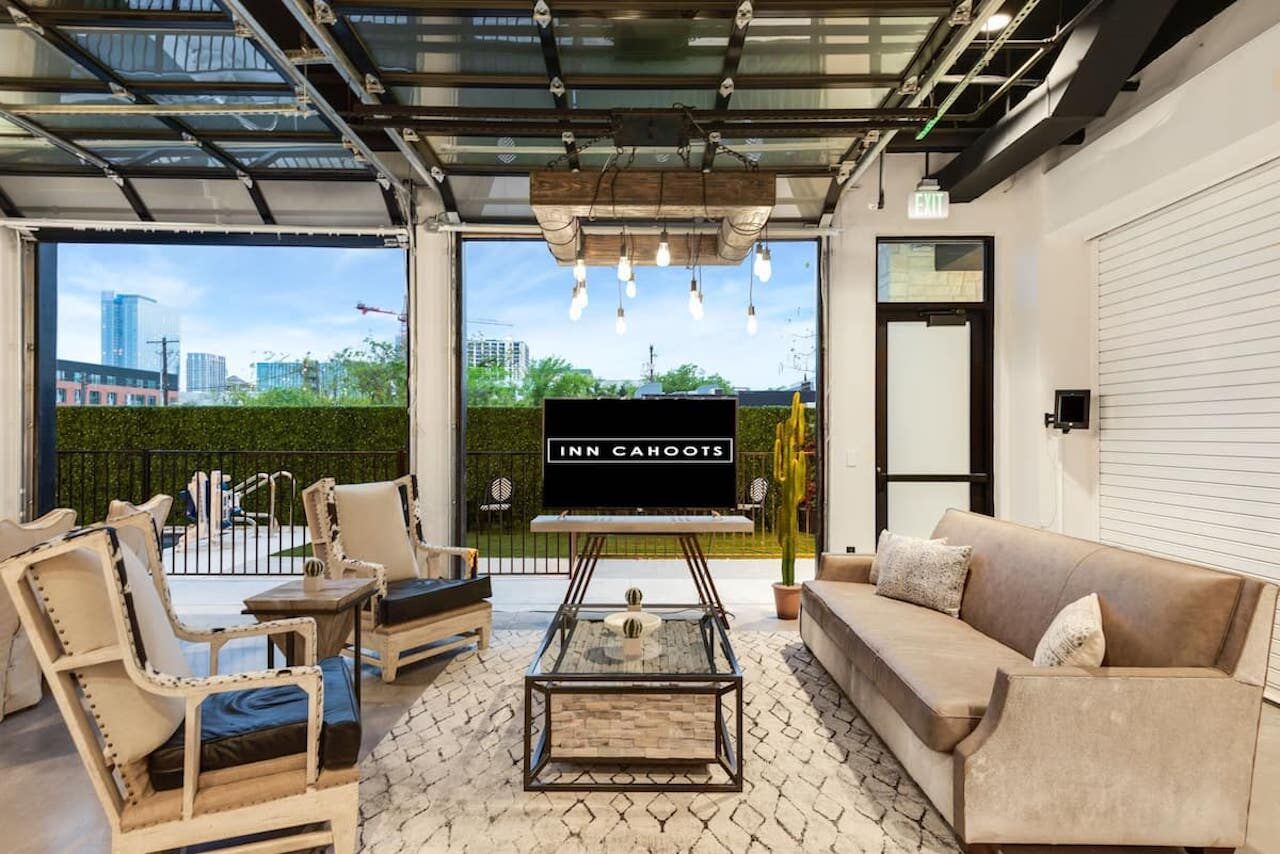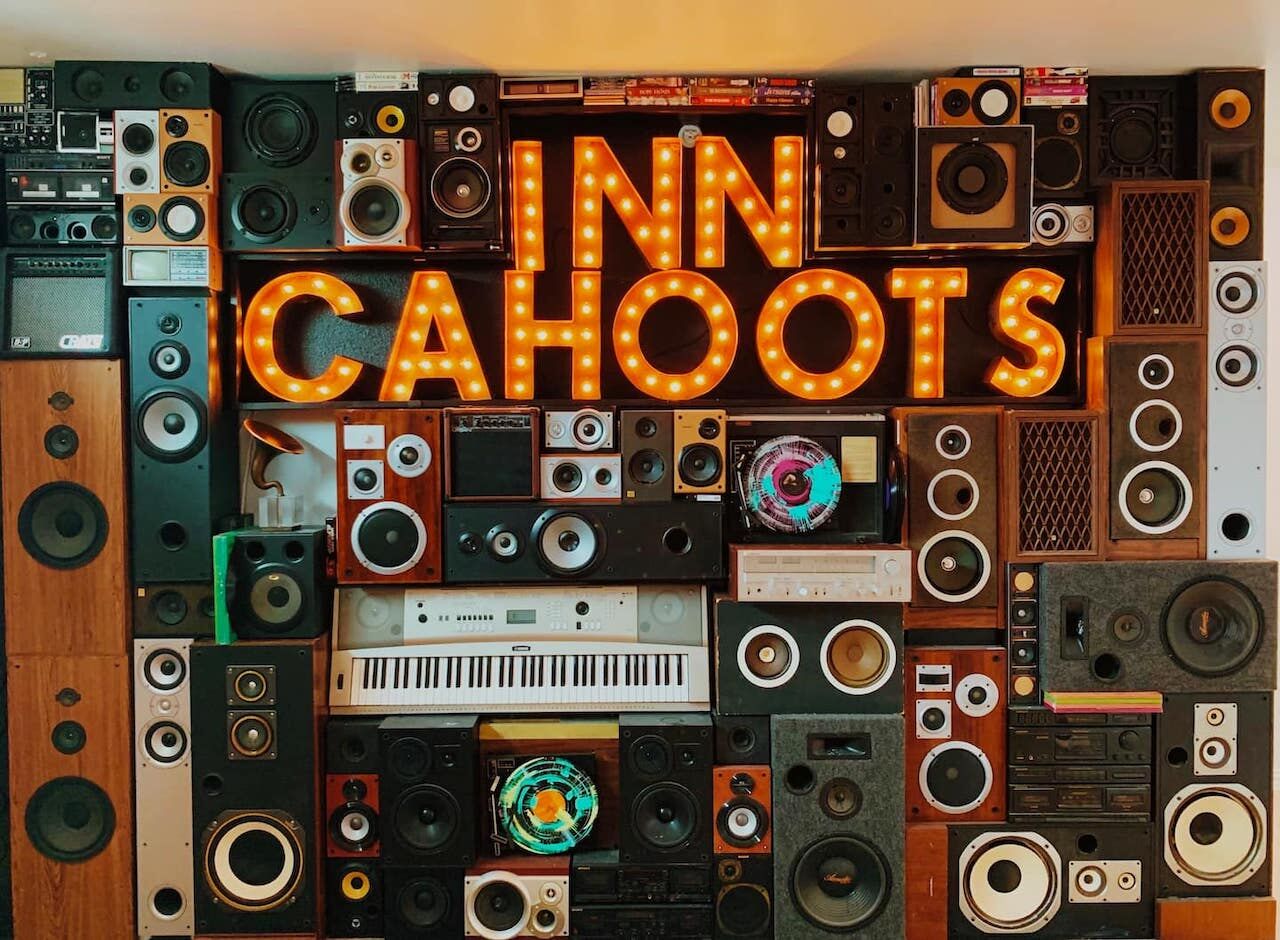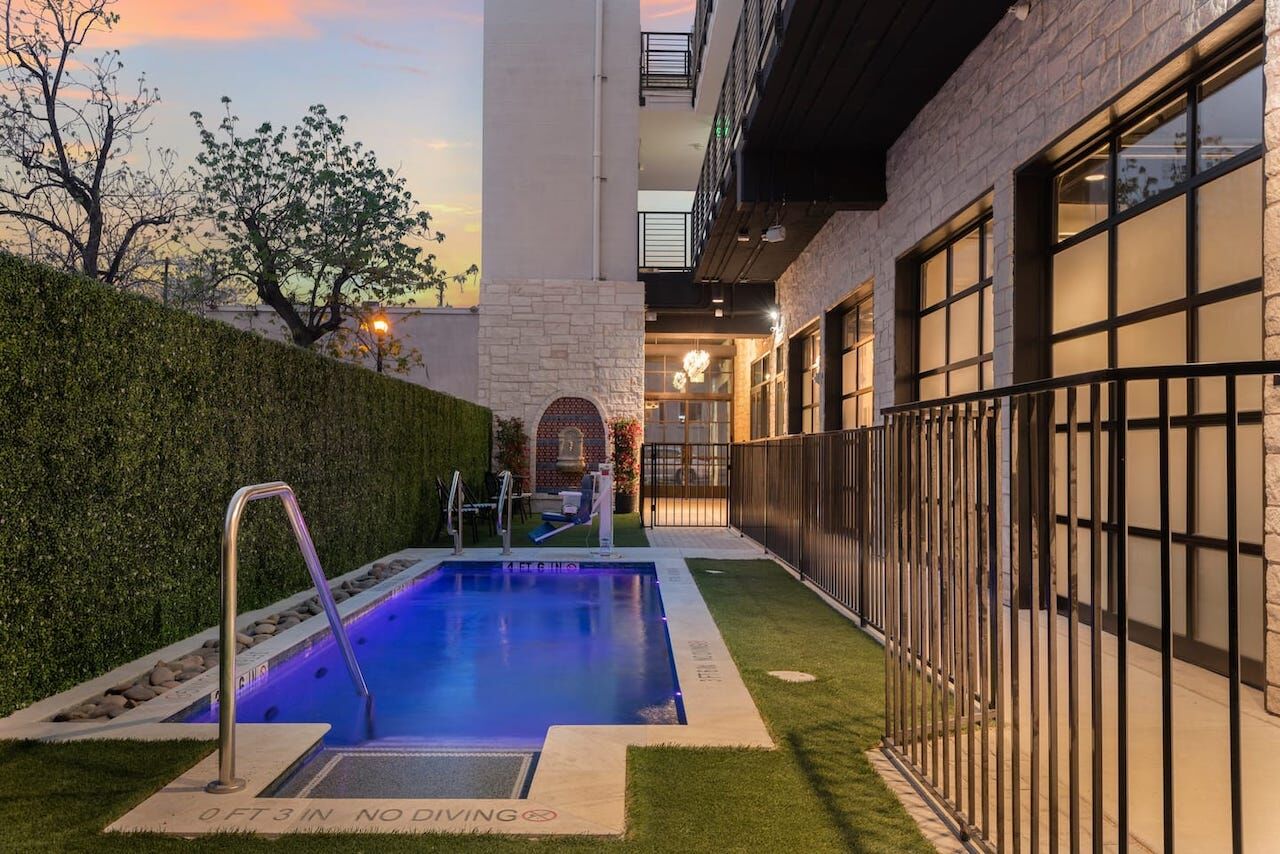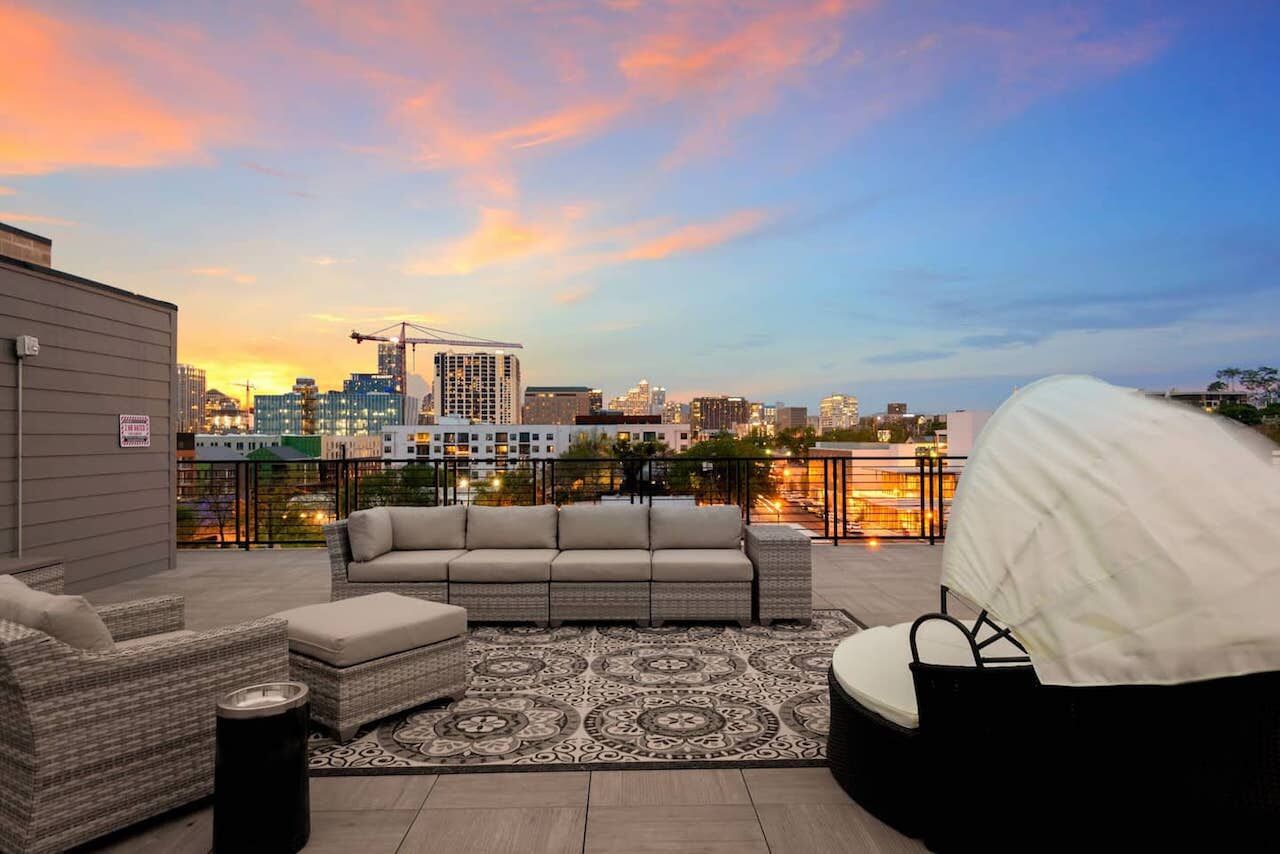 You could, should you desire the most epic bachelor party of all time, rent out the entire Inn Cahoots hotel at a rate one might find suspiciously low, considering what you're getting. This listing is nothing short of epic — an entire hotel including 23 bedrooms, 7,000 square feet of living, partying, and event space, and 61 beds. Normal capacity restrictions for Airbnb properties don't apply here, you can bring more than the allotted 16 people, and have easy access to legendary events such as SXSW, live music across the city, and an outdoor roof deck with skyline views.
Contact property for capacity restrictions
Price: $2,887 per night
Taking a trip to Texas? Check out Matador's guides to the best places to stay across the Lone Star State:
3. House in Dawson neighborhood with hot tub, near bars and restaurants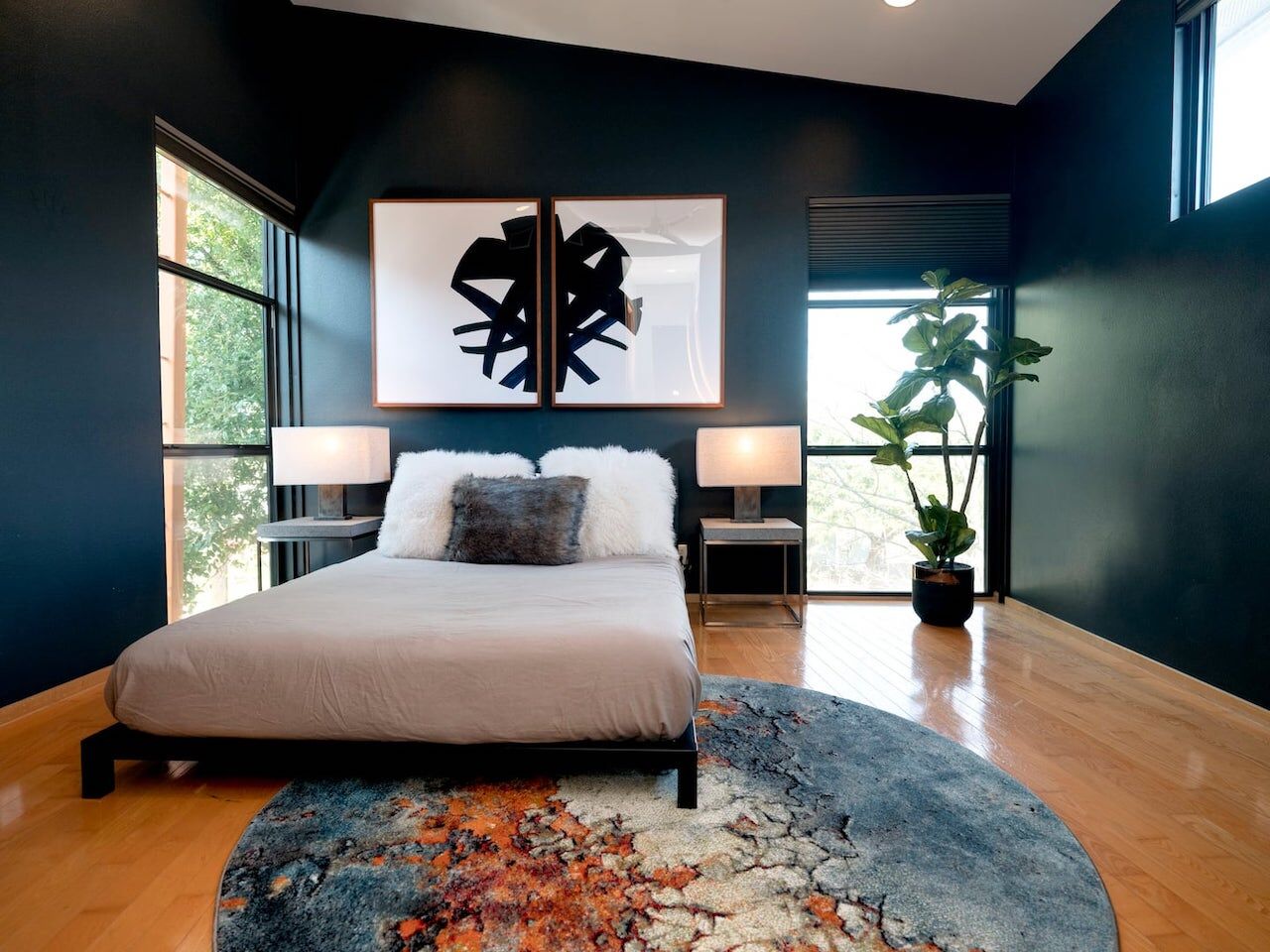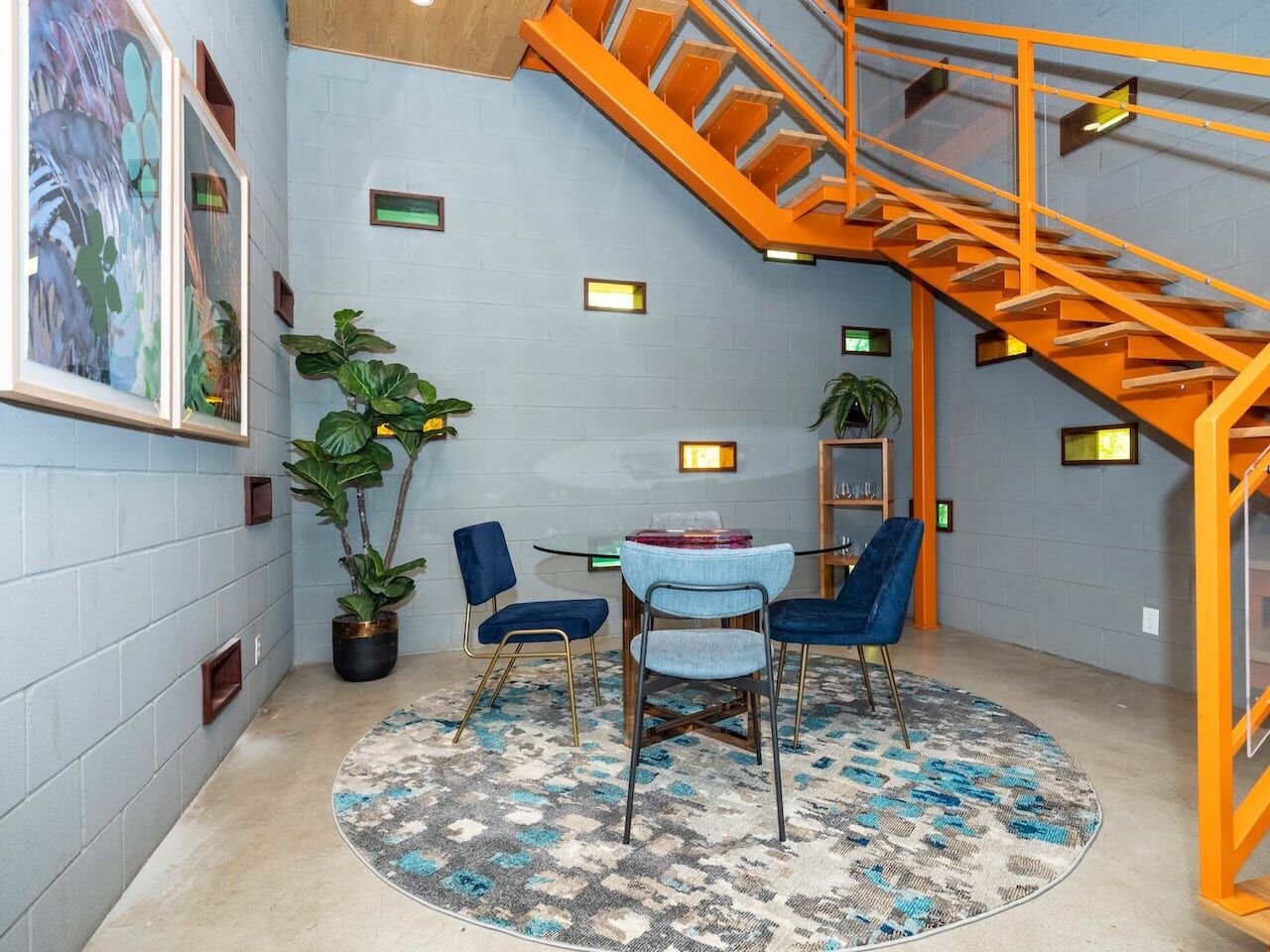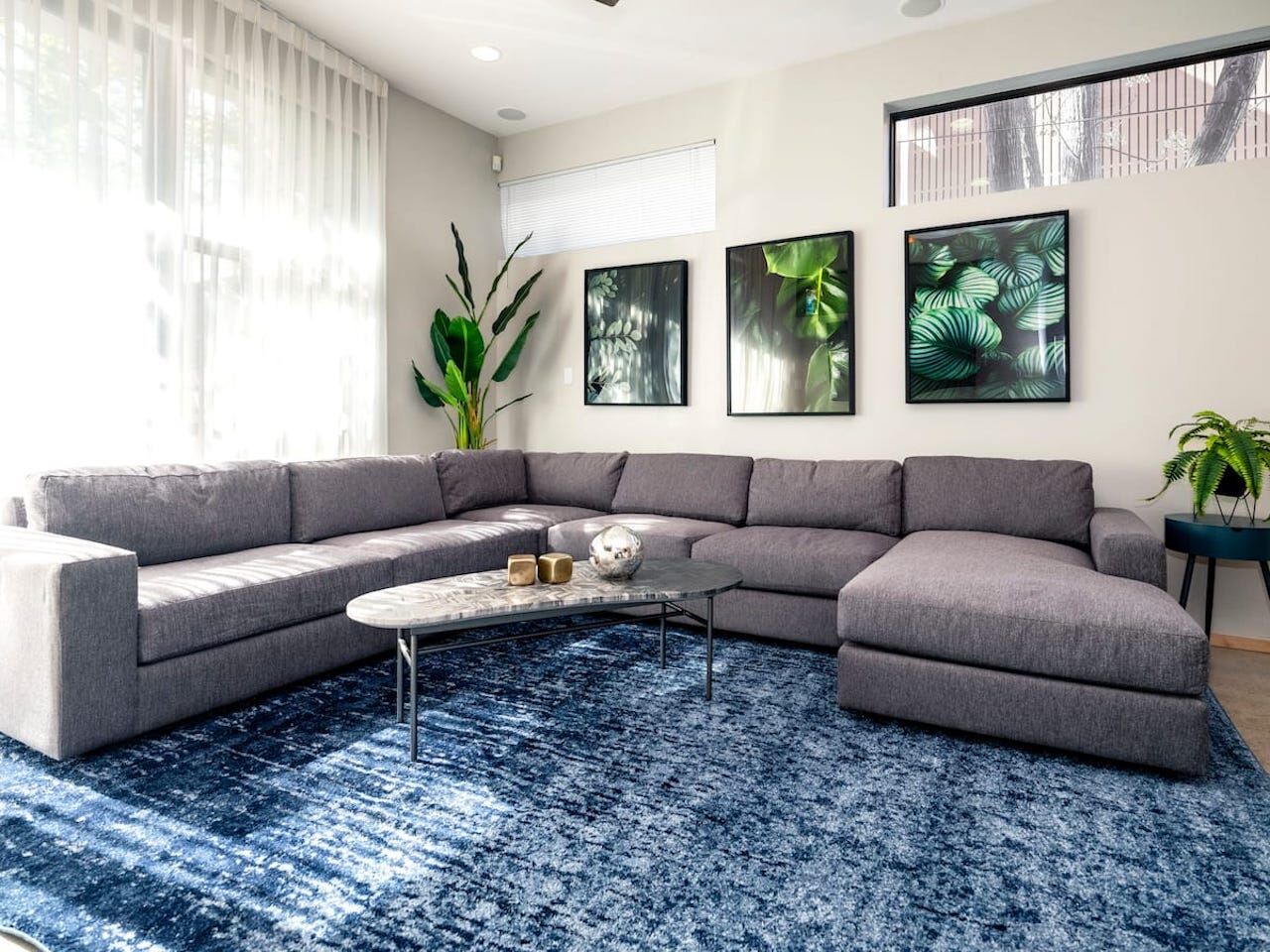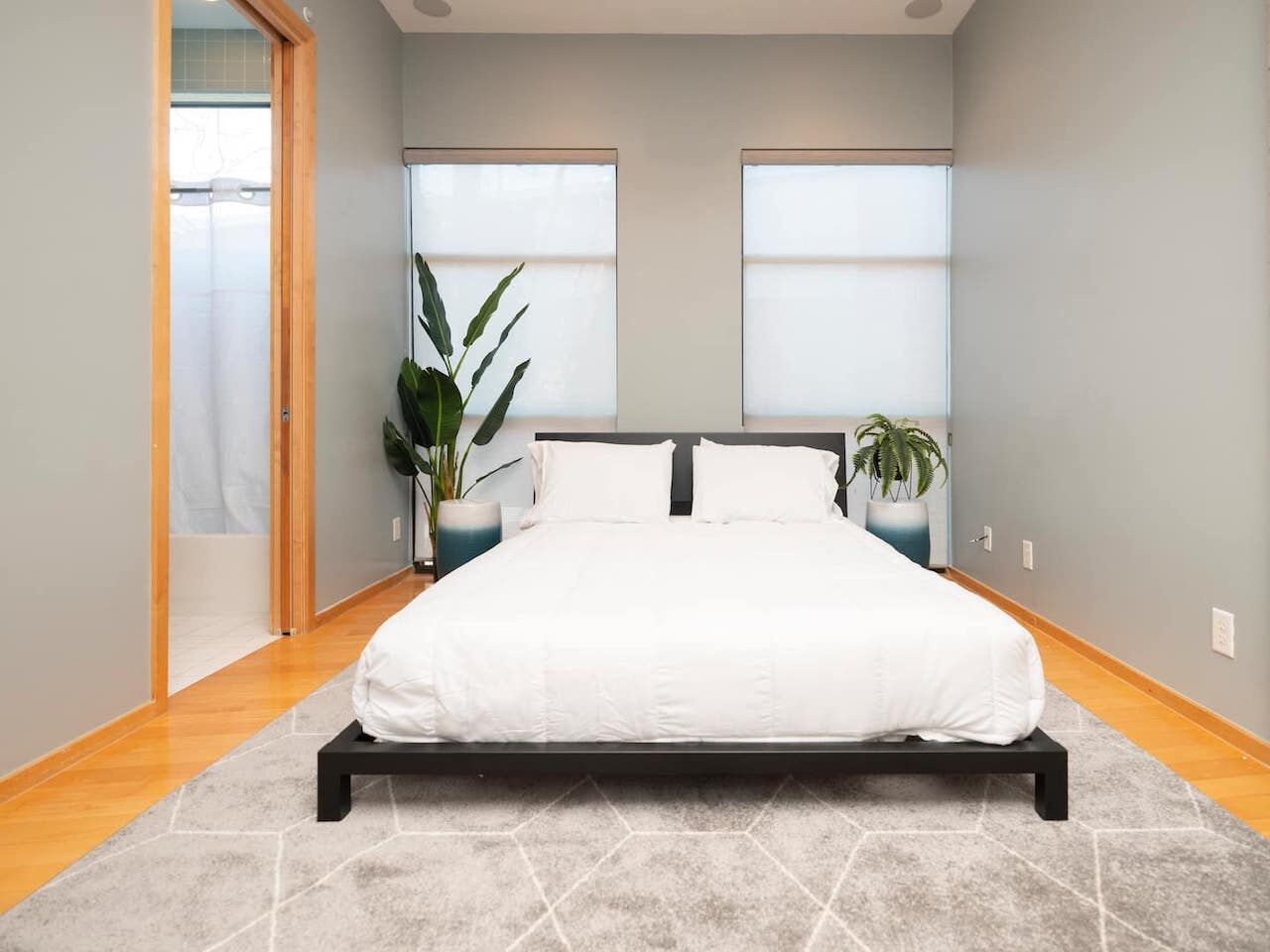 A bit of class never hurt a bachelor party. Especially in Austin, where everything is bigger anyway, you might as well make it nice. This home accommodates groups up to 16 people and has a hot tub. It's also located right next to some of the city's coolest bars, breweries, and dining options, putting you in the center of the action from just south of downtown Austin.
Sixteen guests, three bedrooms
Price: $479 per night
4. Austin bachelor party house south of downtown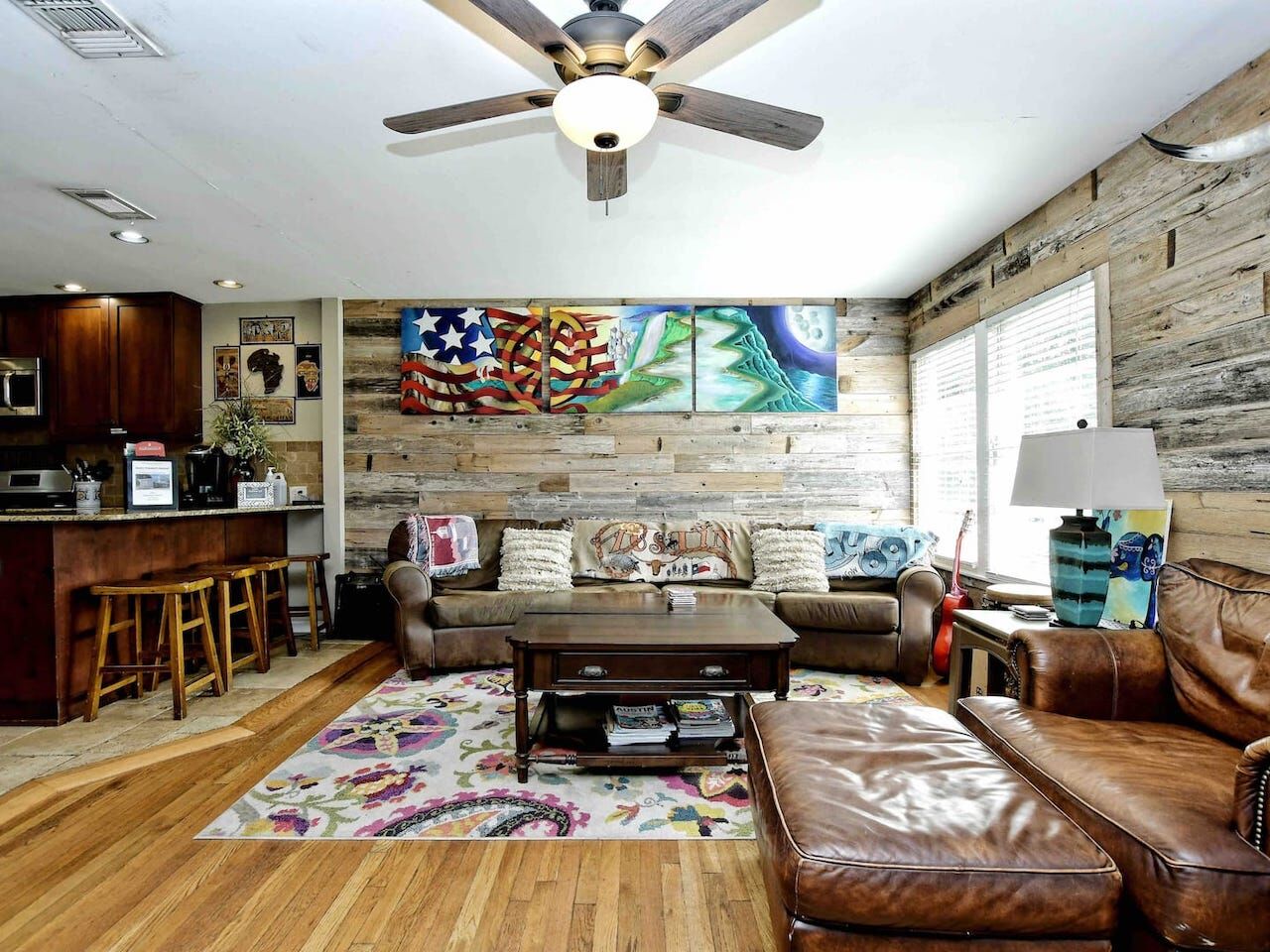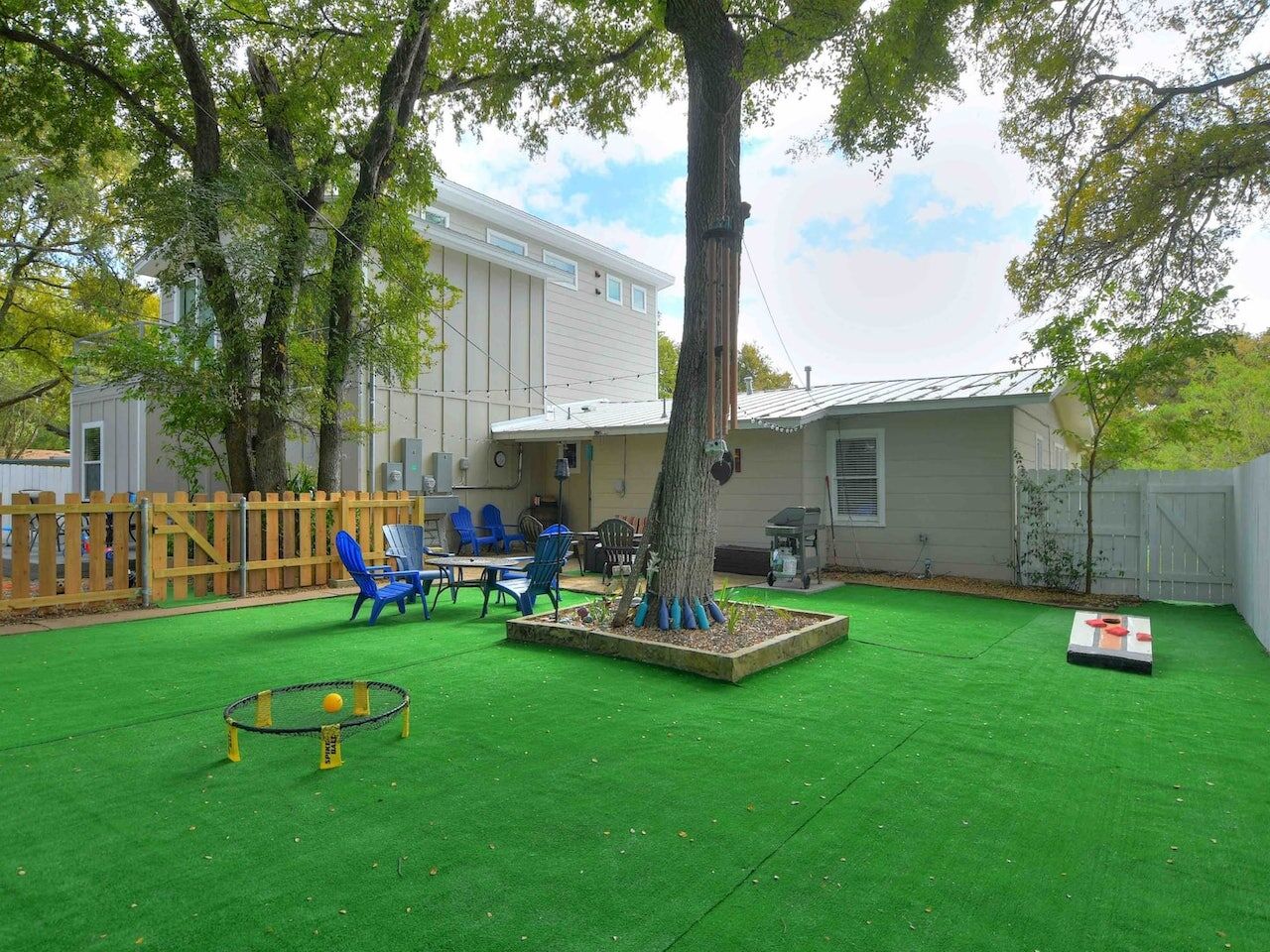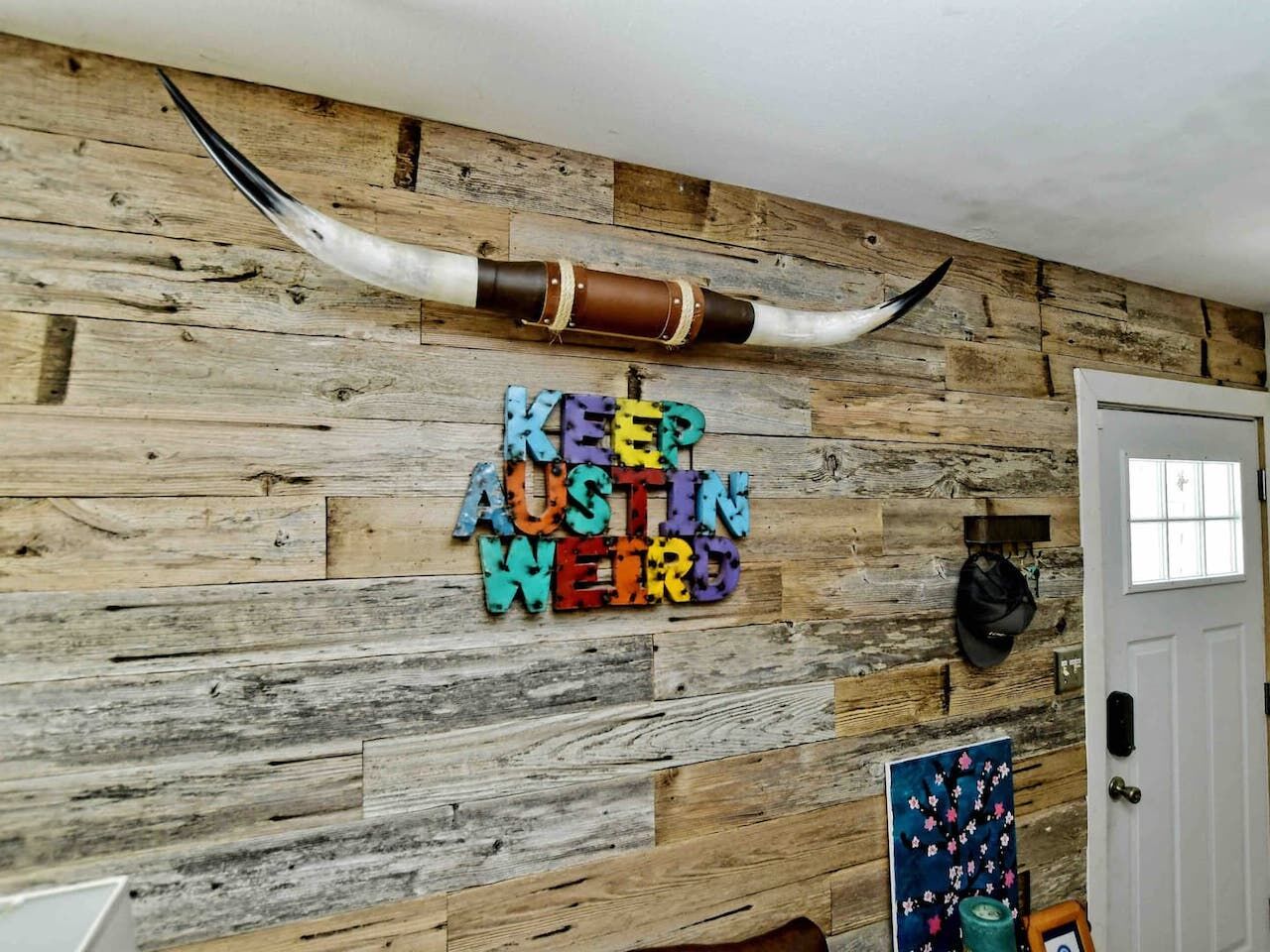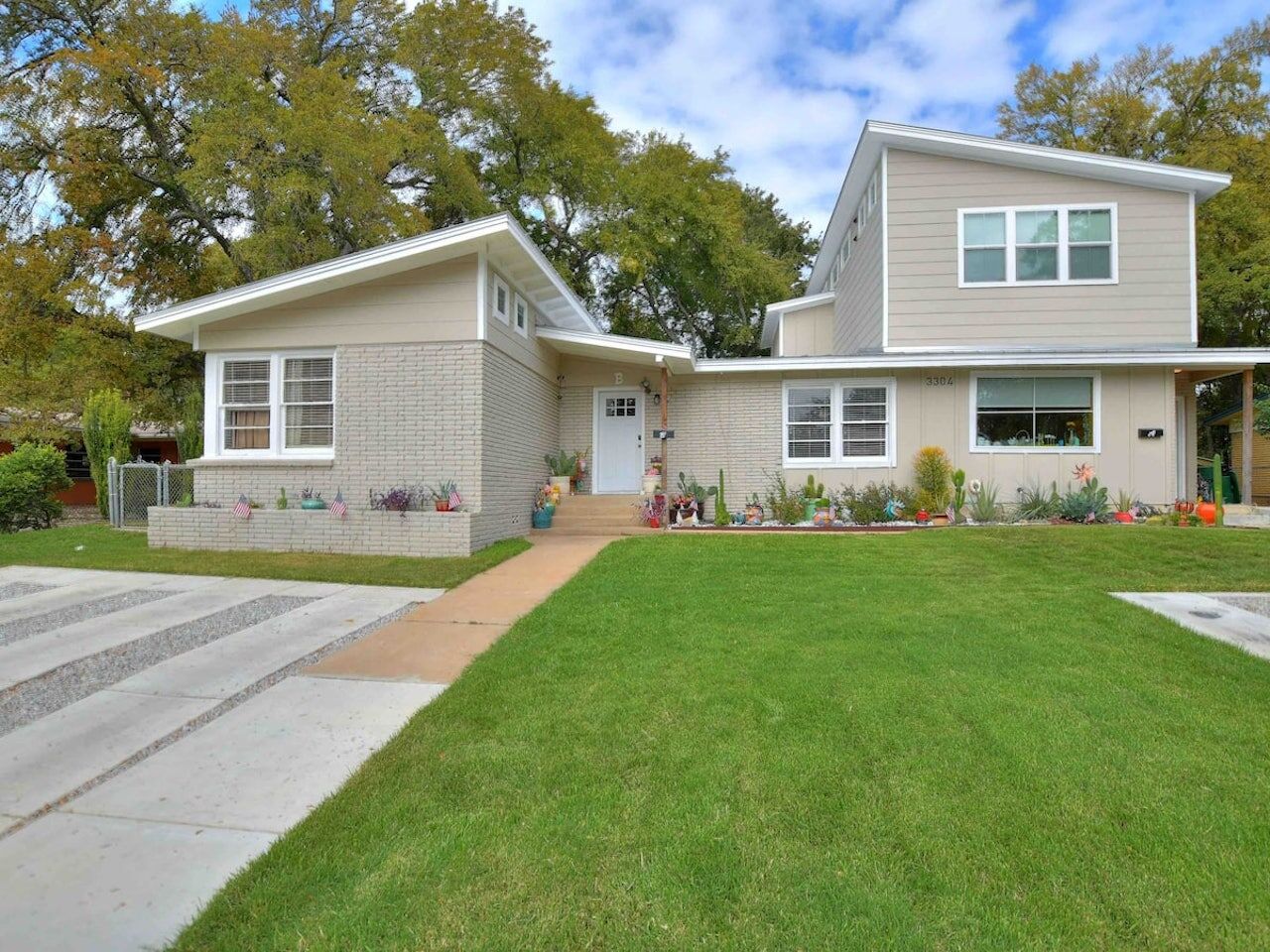 When an Airbnb listing notes "bachelor and bachelorette parties welcome" in its title, you know it's ready for a good weekend. This south Austin home is decked out with lawn games, tons of space, and room for 12 guests. At that level, it's also among the most affordable bachelor party Airbnbs in Austin, saving you and your crew some cash for all those nearby pubs.
Twelve guests, three bedrooms
Price: $550 per night
5. Large house in East Austin near nightlife, food trucks, music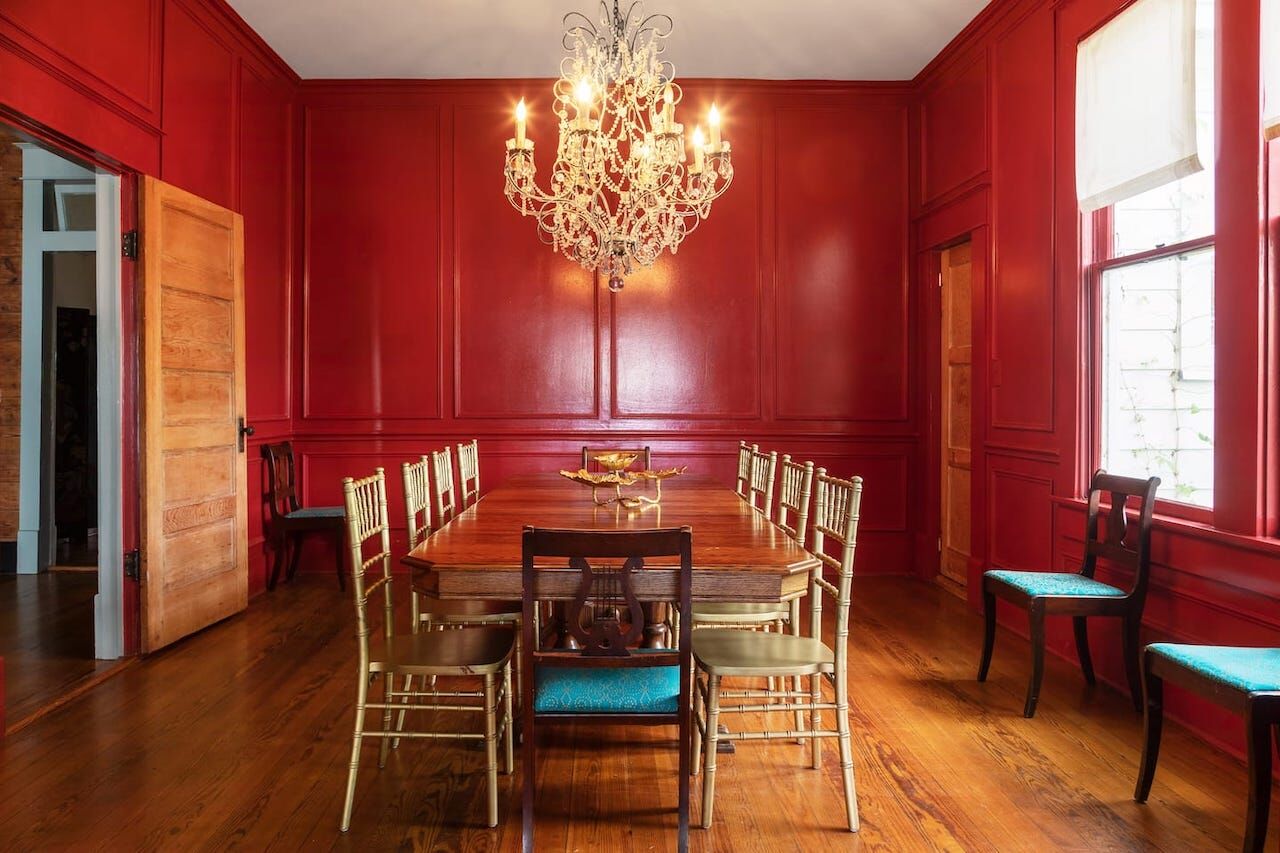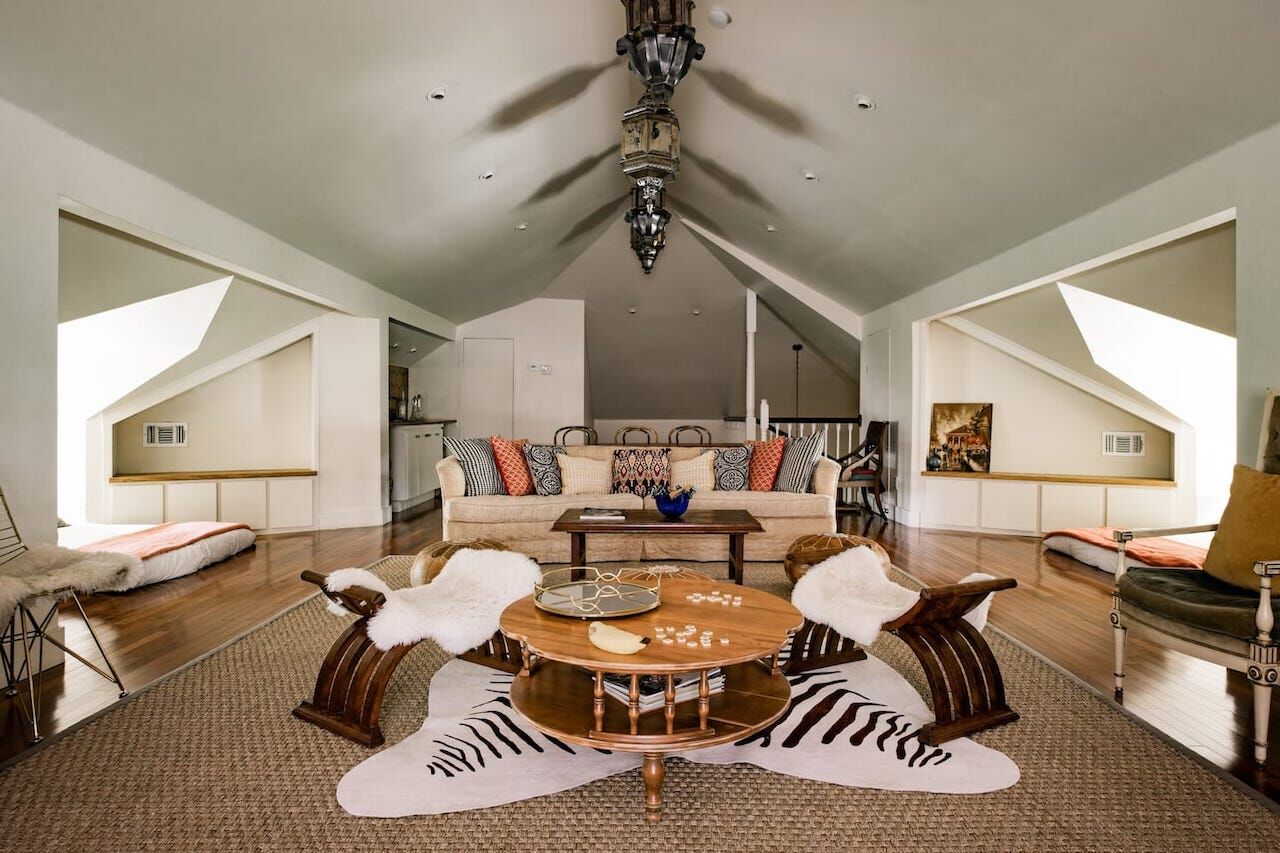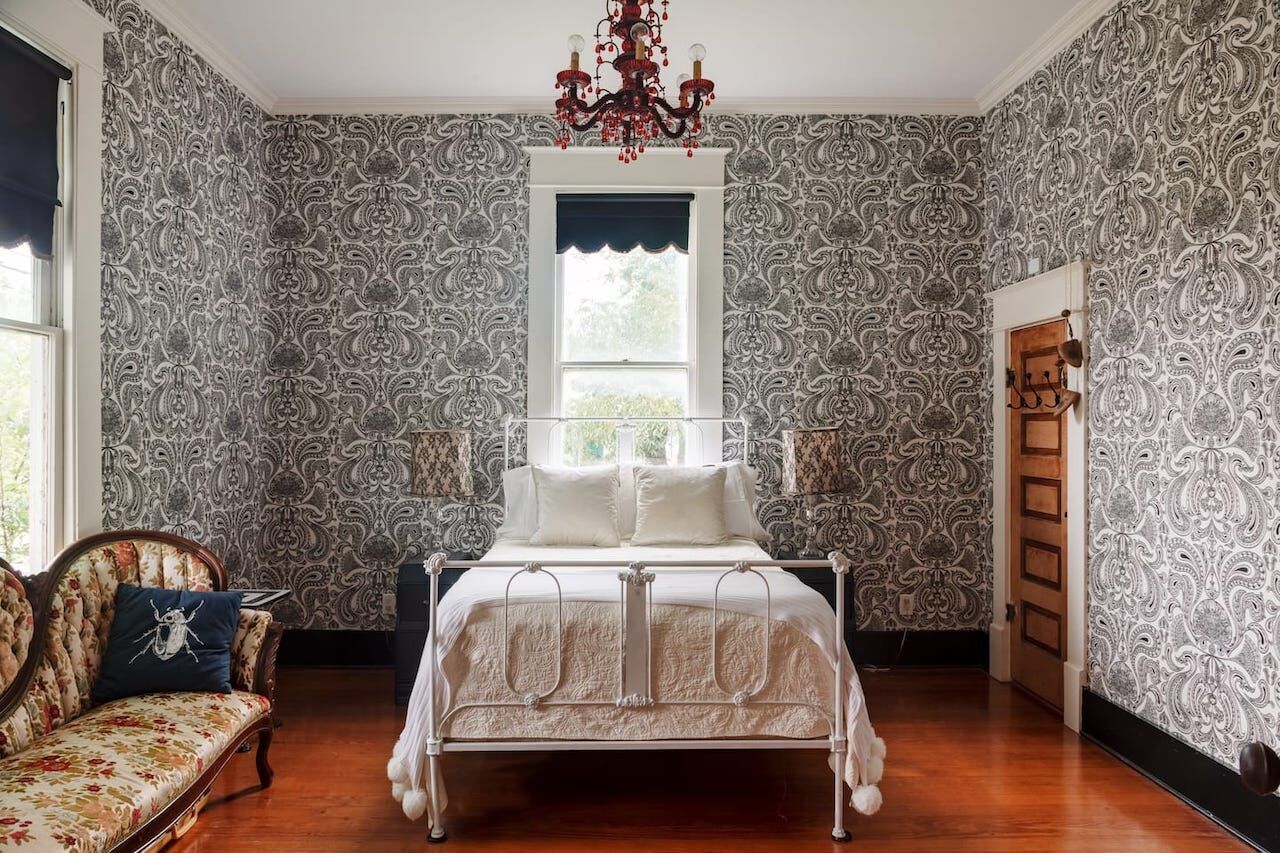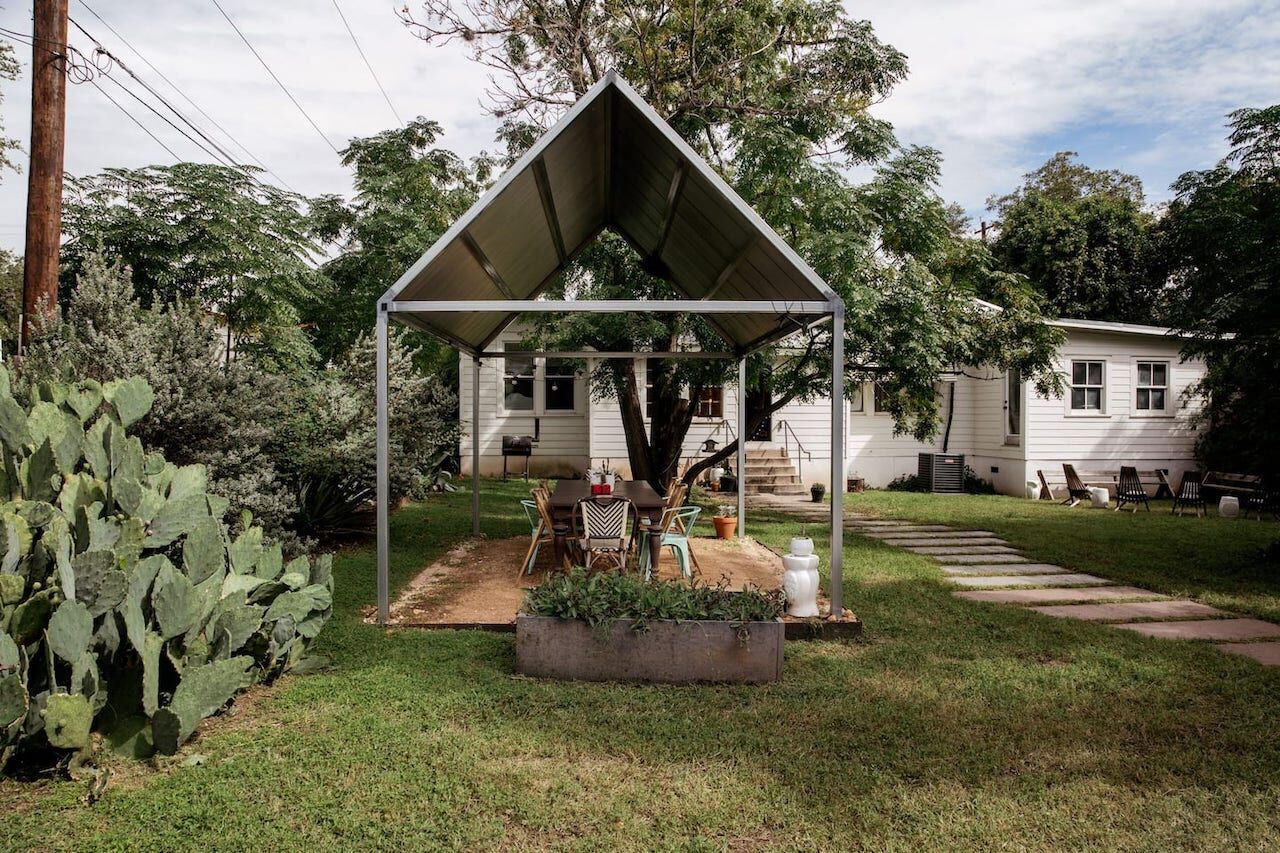 Constructed in 1909, the 3,500-square-foot house has been restored and can be rented for groups of up to ten people. The property includes a massive backyard, including a covered dining table, BBQ, and fire pit. It's also in the coolest part of town, making it ideal for bachelor parties in Austin when proximity to breweries, nightlife, and live music — along with easy access to rideshares and food trucks — is essential.
Ten guests, five bedrooms
Price: $700 per night
6. Lake Travis house with private pool for nine guests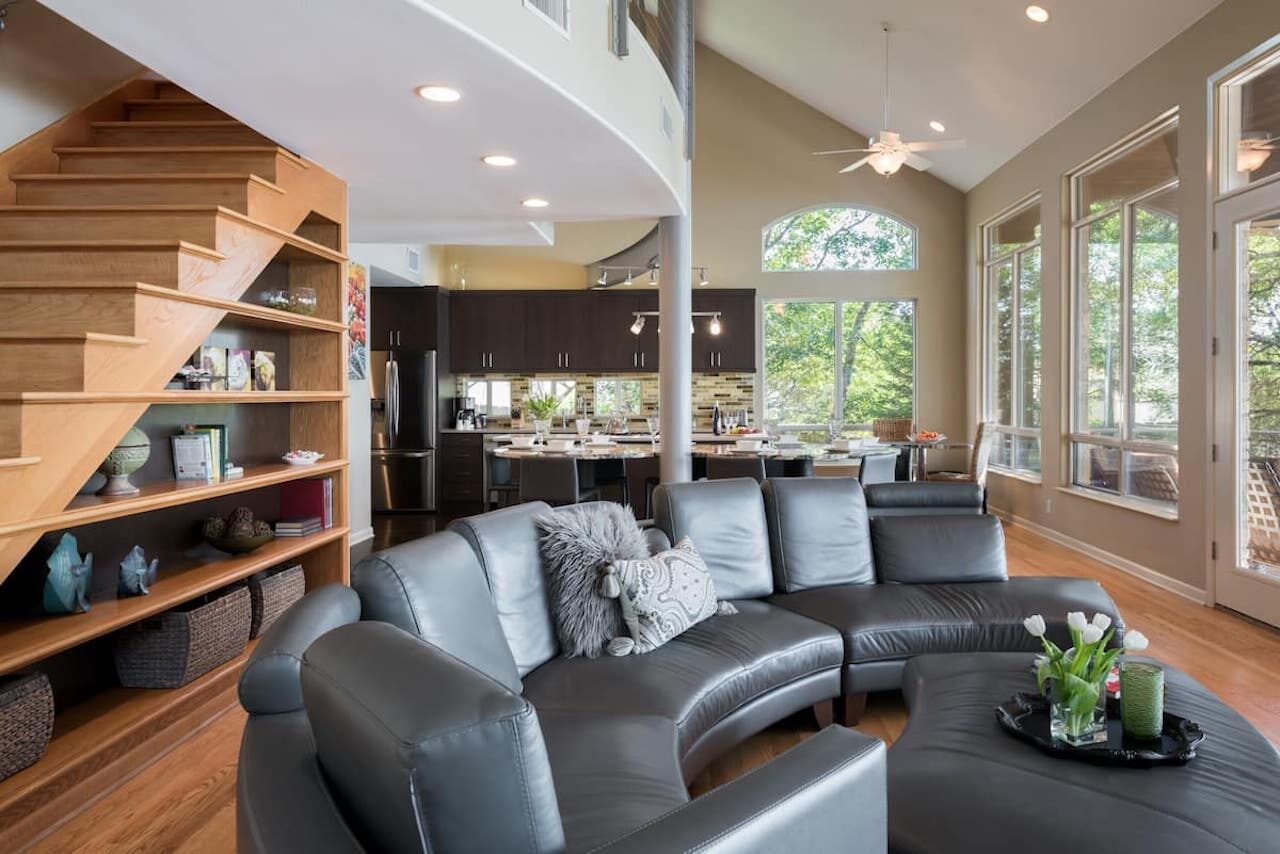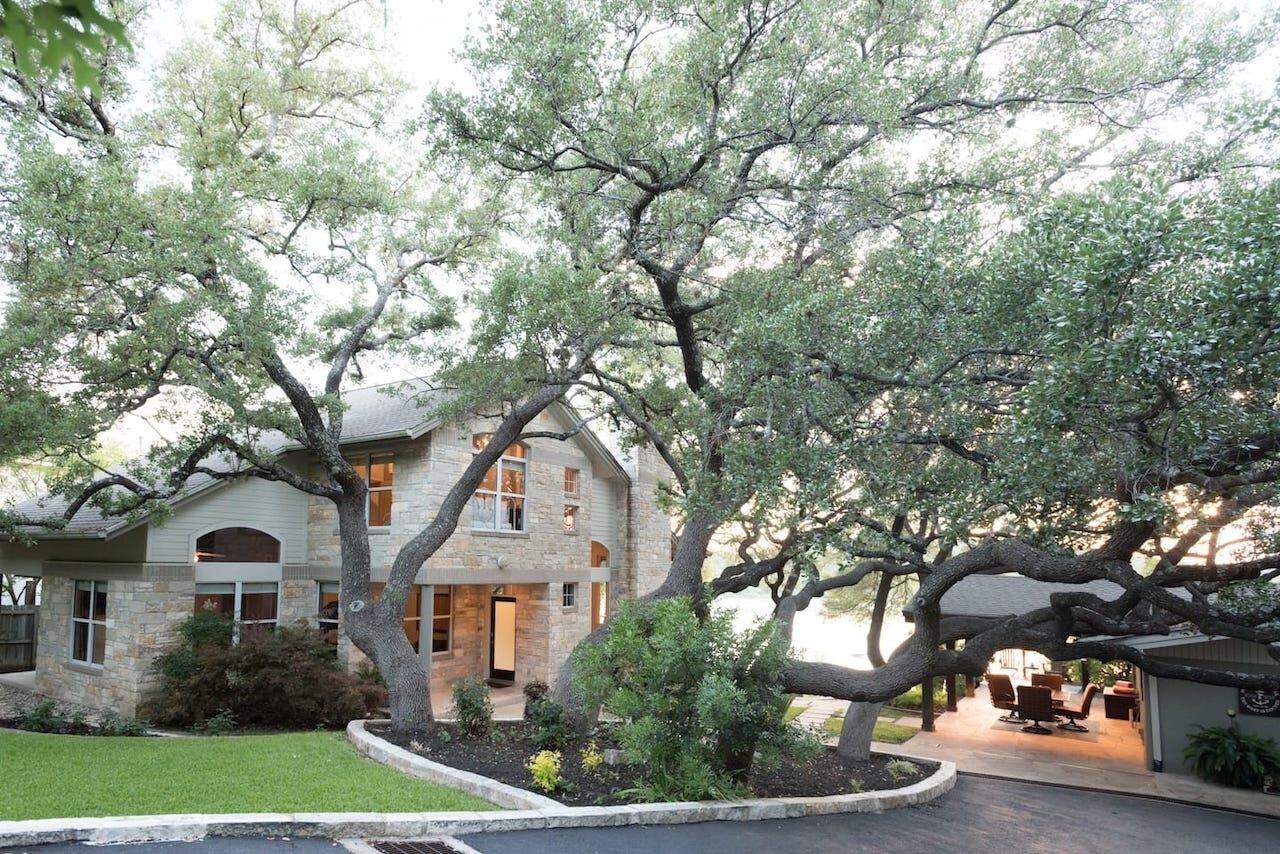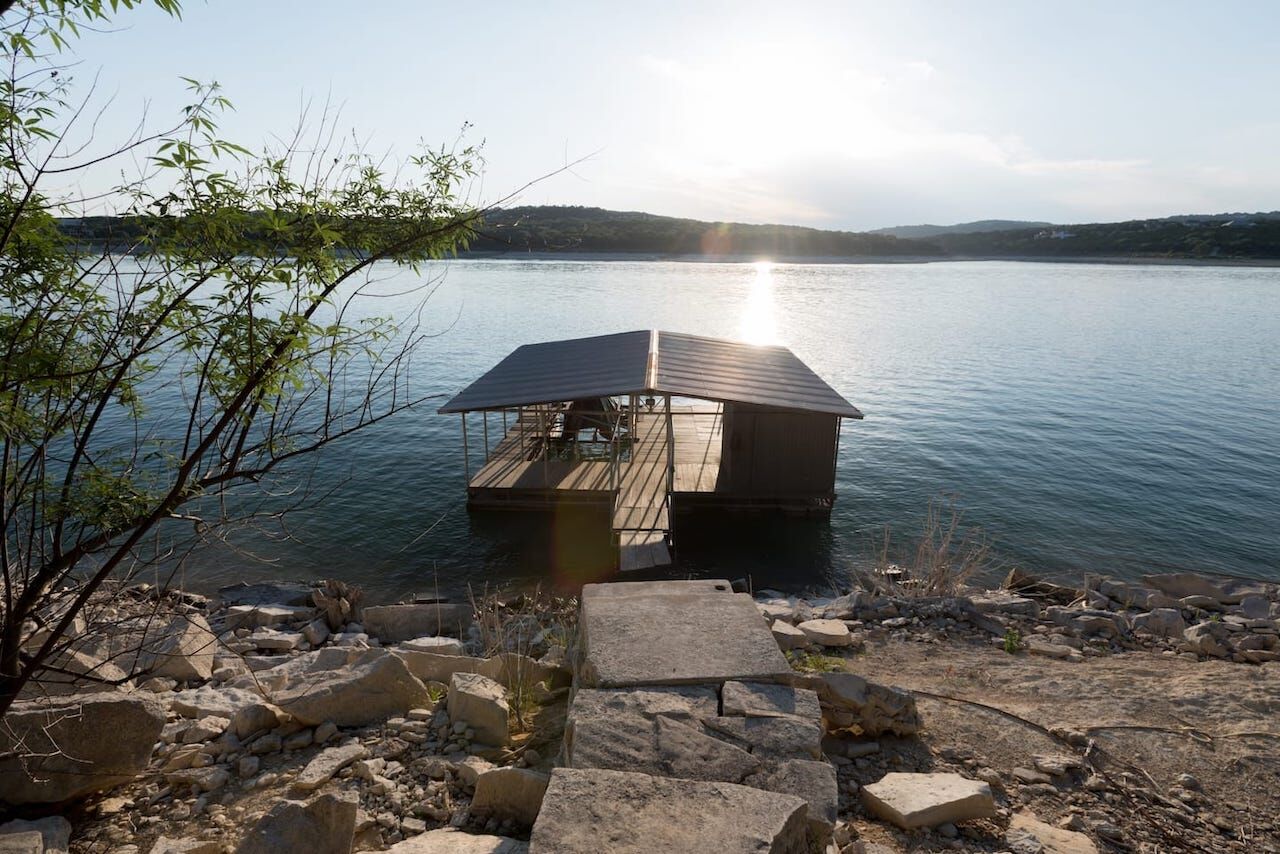 This lakefront treehouse is your spot for an Austin bachelor party staycation. It has a private dock, so you can bring your boat and fishing rods. The pool and hot tub look out over the water, which offers outstanding views — perfect for a sunset drink. Downtown Austin is 20 miles away, but no doubt it's worth the drive for the location. This home can also serve as a good jumping-off point to explore other places in the area.
Nine guests, three bedrooms
$1,509 per night
7. Lake Austin house 30 minutes from downtown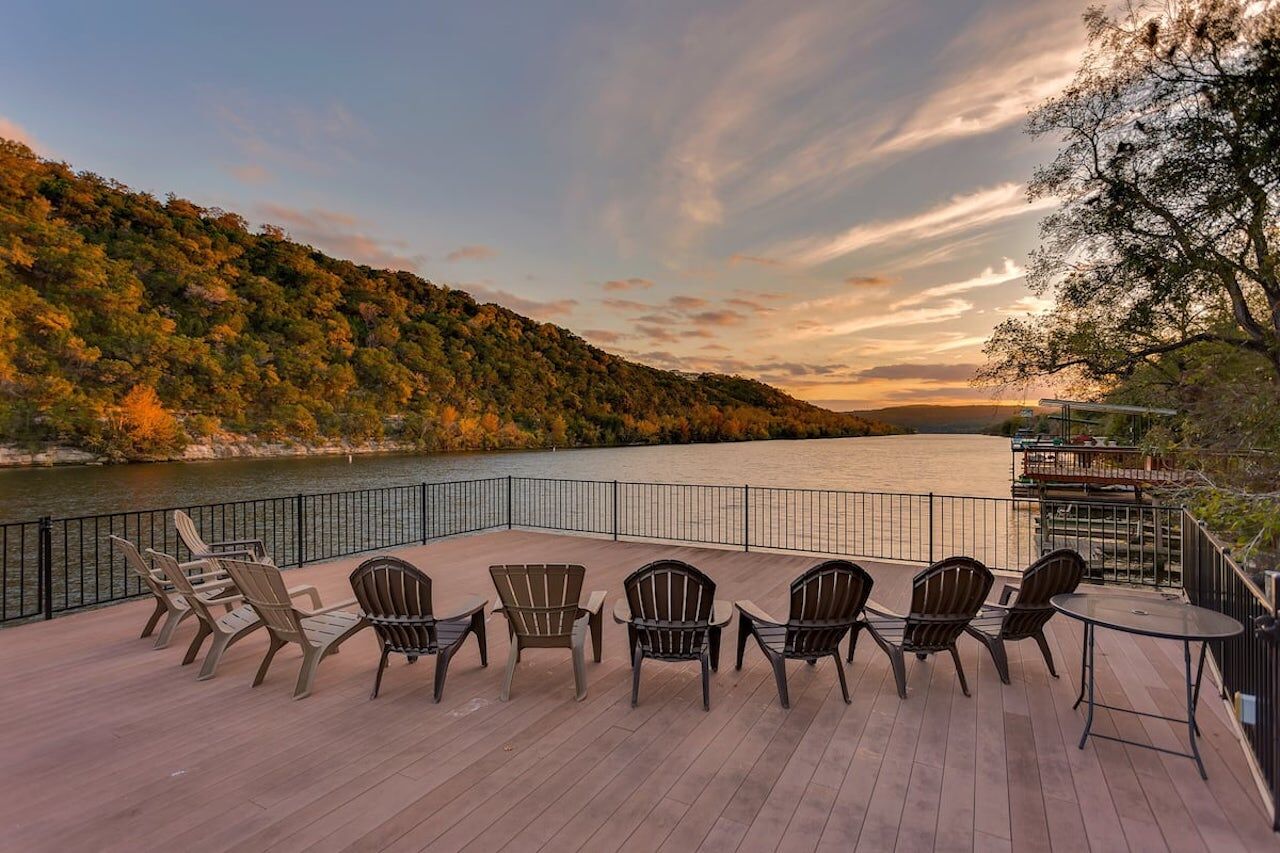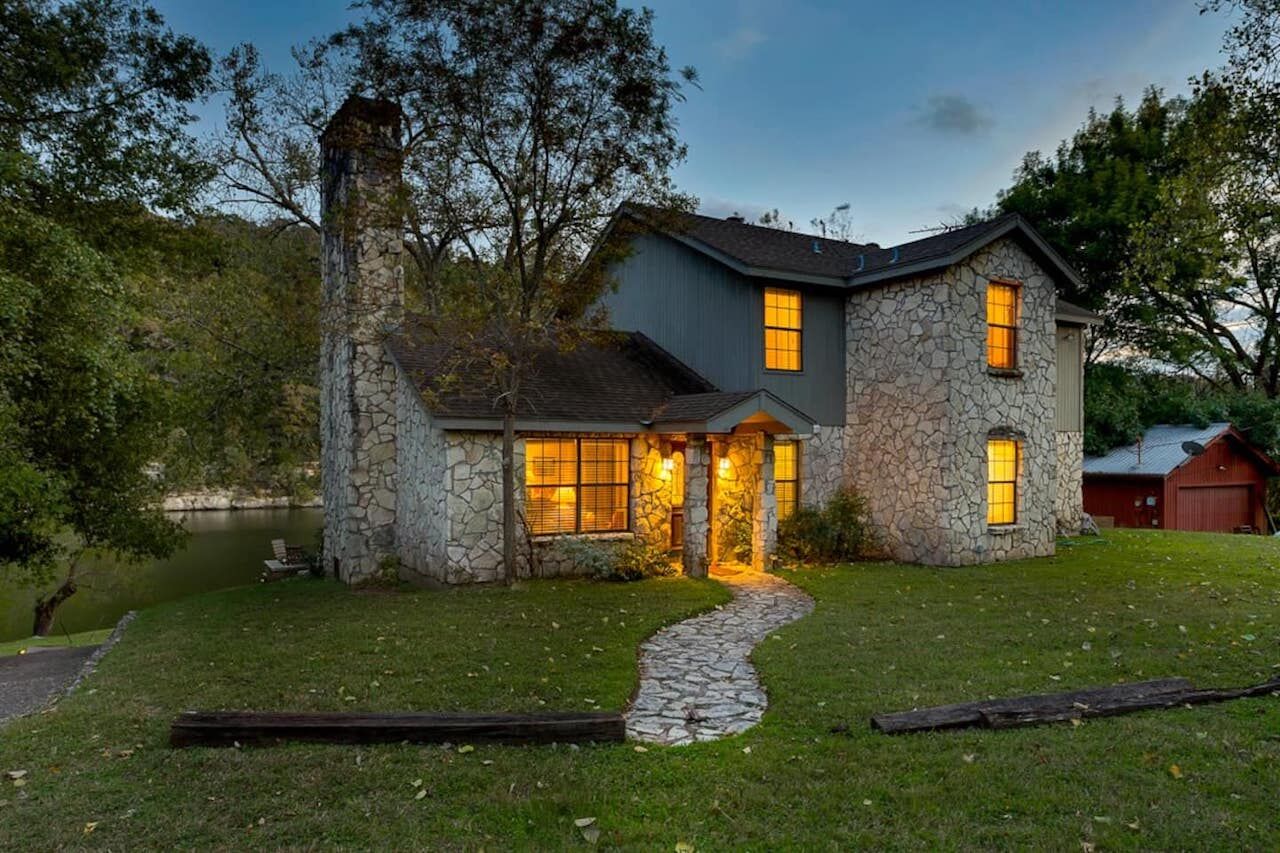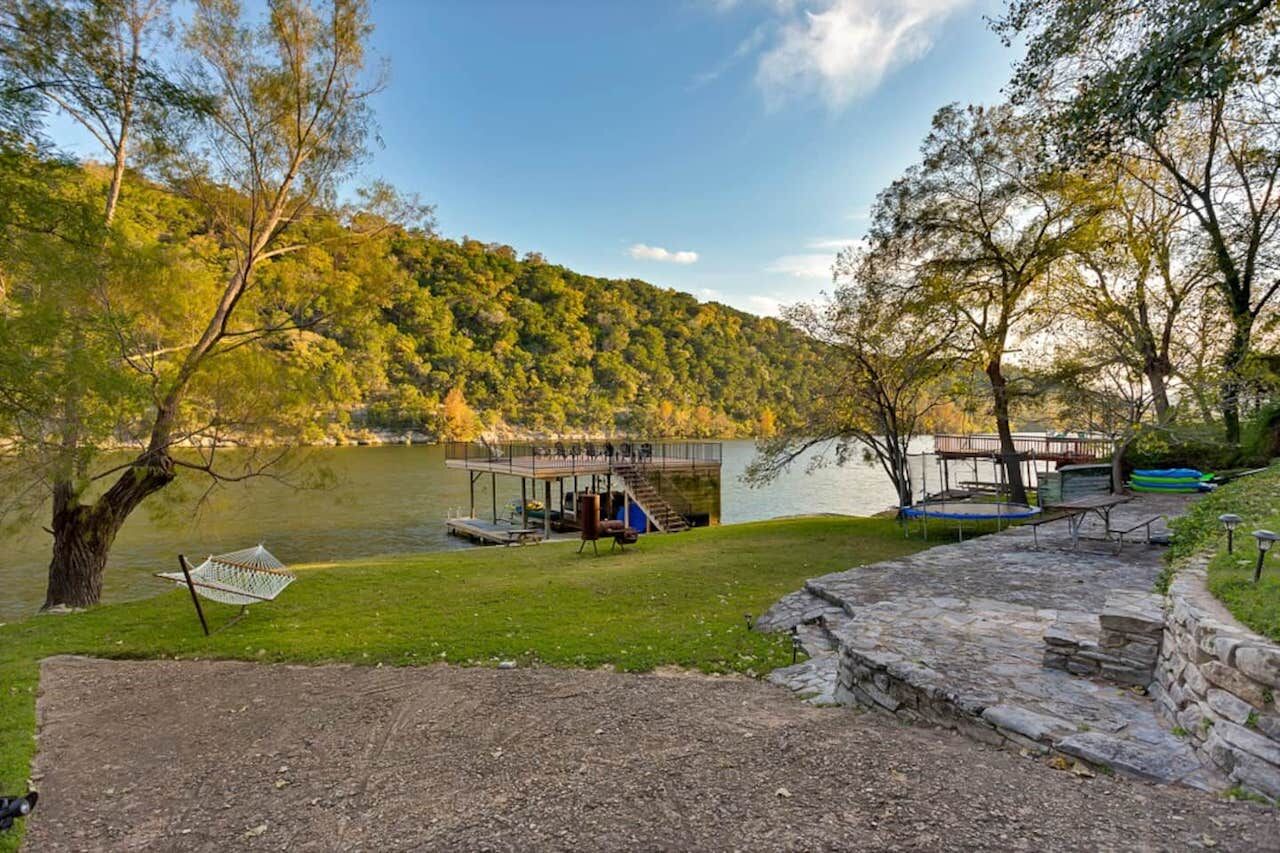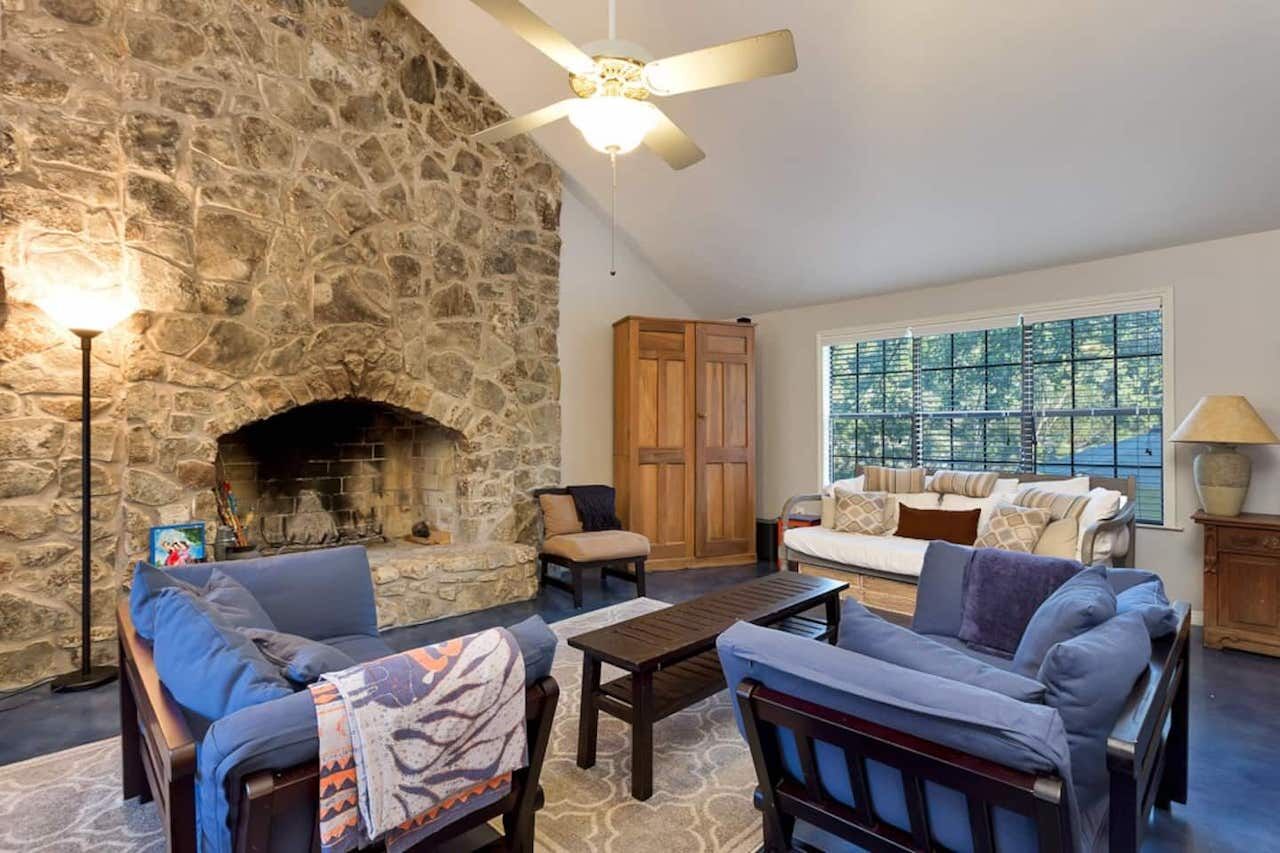 This property has a rooftop deck overlooking the lake, patios, and a huge waterfront lawn — the perfect place to rent if you have a big group of people for a long weekend. It sleeps 12 people with plenty of space to spread out and play games, have a swim, or break off for team-building activities. The view from the deck is one of the best anywhere in central Texas and should be enjoyed at sunset.
Twelve guests, five bedrooms
Price: $963 per night
What did you think of this story?