The Best Texas Airbnbs To Experience Lone Star Culture
The lone Star state is known for the iconic line "everything is bigger in Texas." Whether that's true or not, Texas is known for many other things like BBQ,  the live music capital of the world (check out these Austin Airbnbs), and unimitable culture. Whether you go to Texas to experience cities like San Antonio or Houston and beach areas like Corpus Christi or to visit small iconic towns in Texas Hill Country, there is a Texas Airbnb for your trip. Here are the best Airbnbs in Texas that capture the essence of the state.
We hope you love the best Airbnbs in Texas we recommend! Just so you know, Matador may collect a small commission from the links on this page if you decide to book a stay. Listed prices are accurate as of the time of publication.
Top Texas Airbnbs in San Antonio
Historic 1950s family home with pool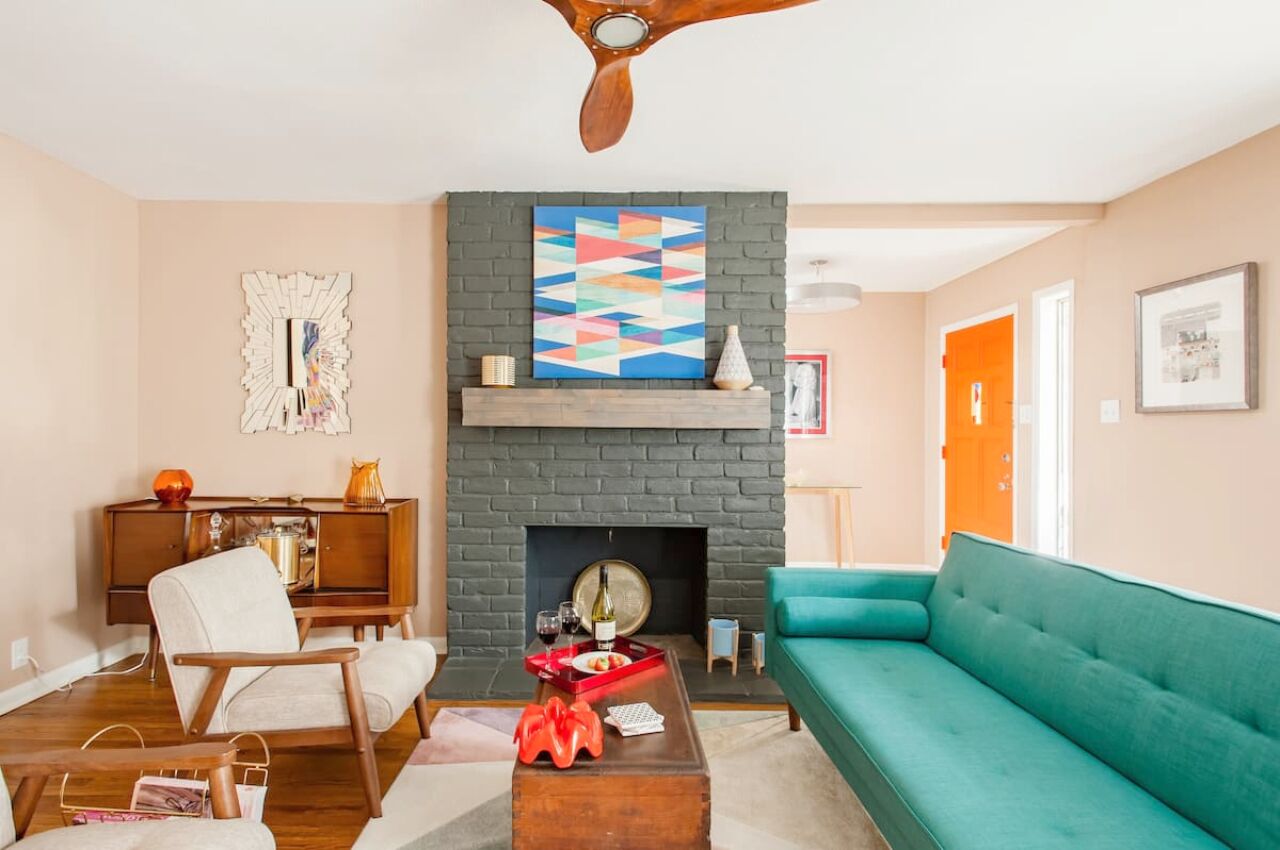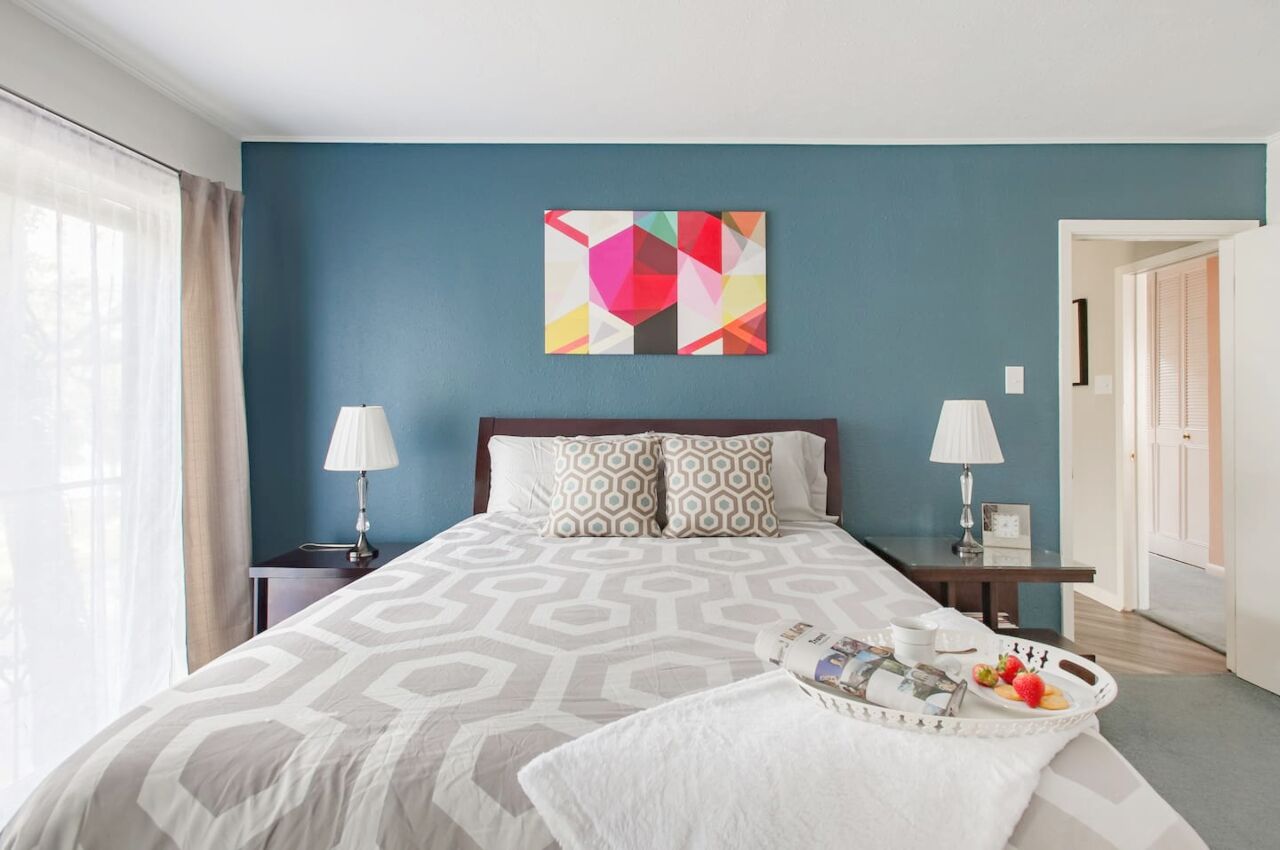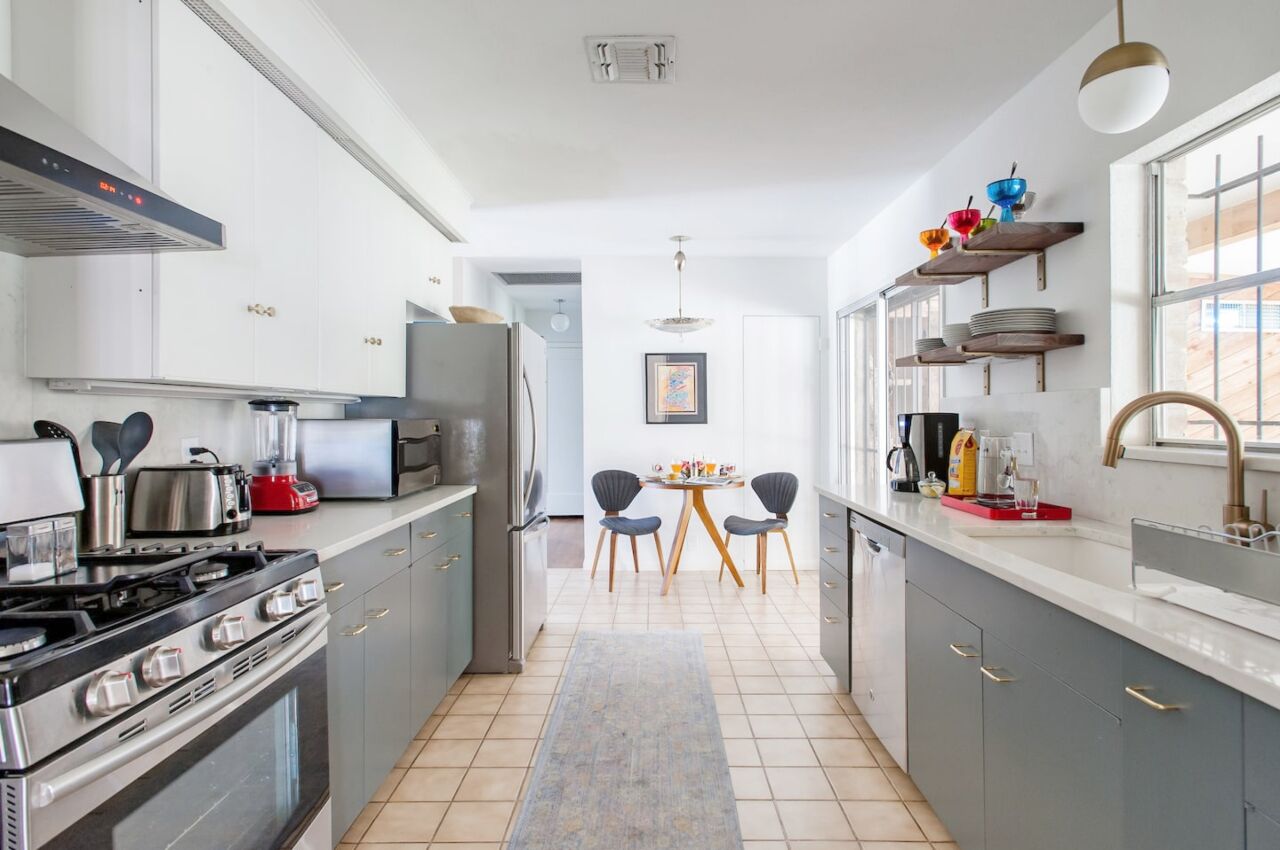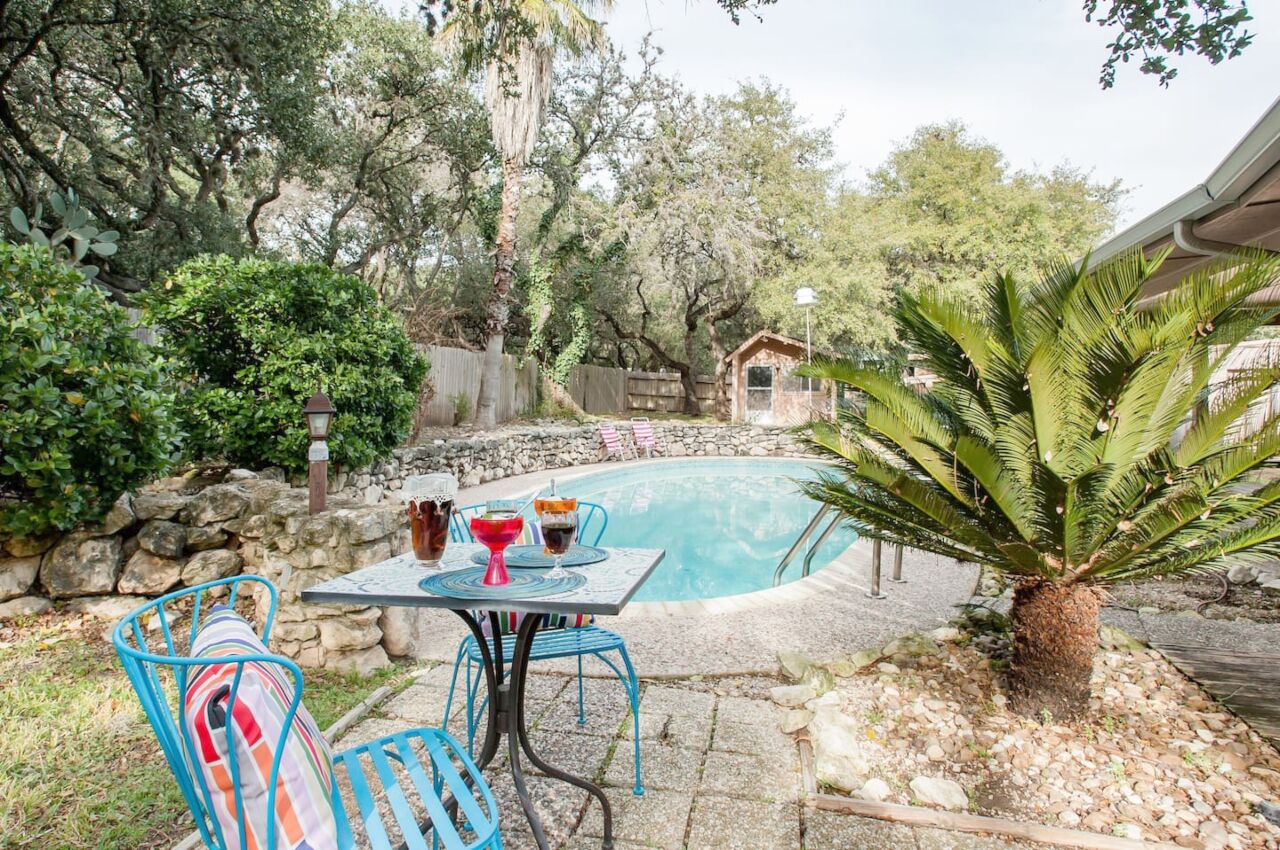 This sophisticated, charming 1950s family home is a perfect setting for a getaway filled with fun and relaxation. The home has three bedrooms and three full bathrooms, a fully equipped kitchen, a family space, a shared space, and an office/study if you need to get a little work done. If there are days when you may want to stay in, there is a spacious patio area with a massive pool for some fun in the sun.
Eight guests, three bedrooms
Price: $390 per night
Renovated home in King Williams neighborhood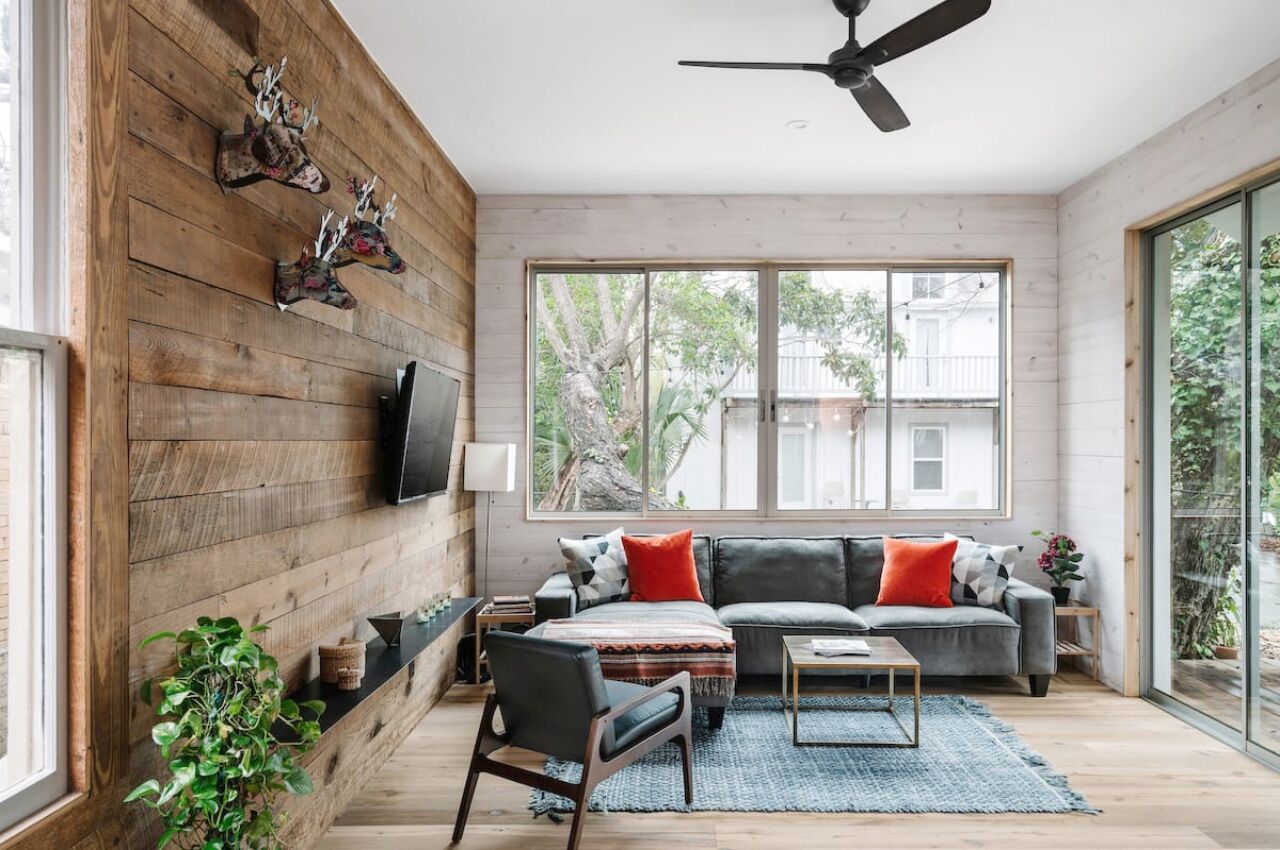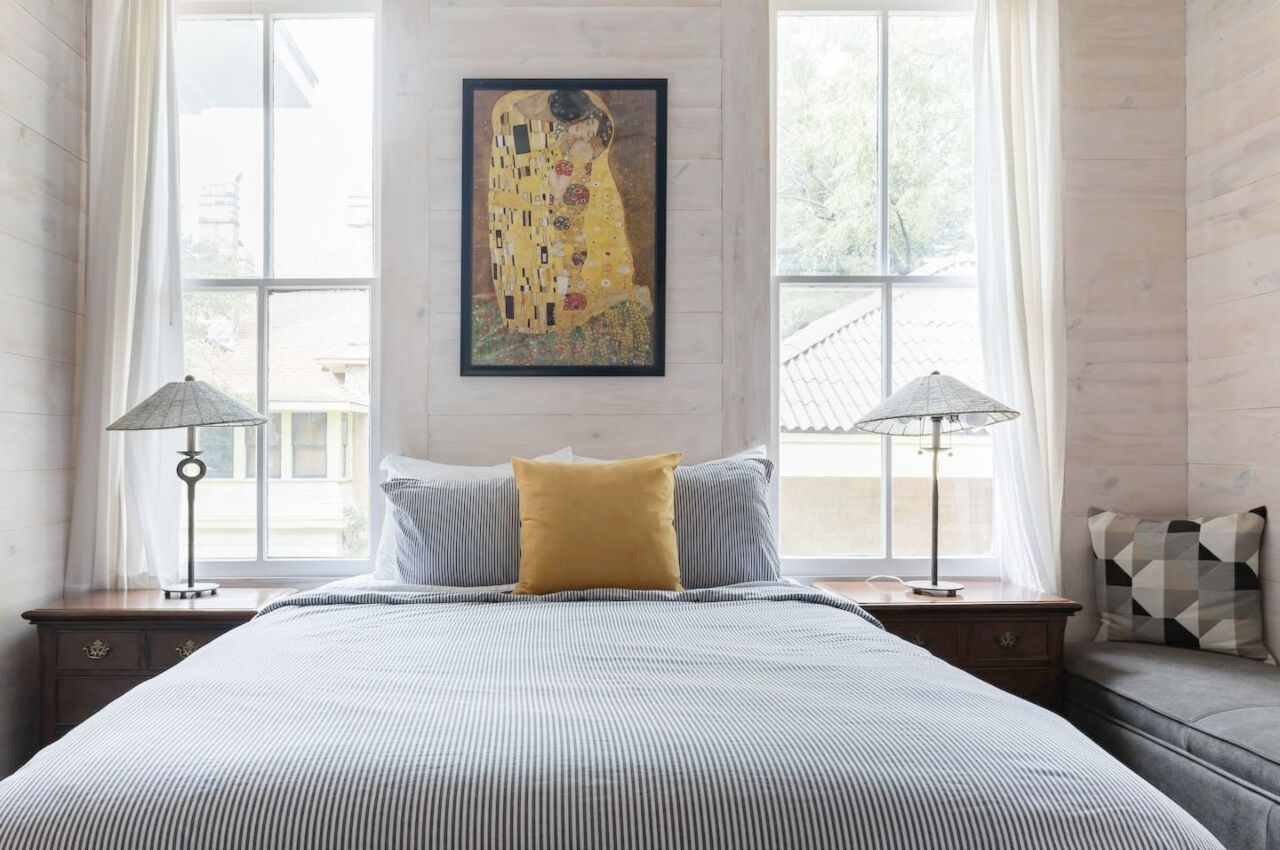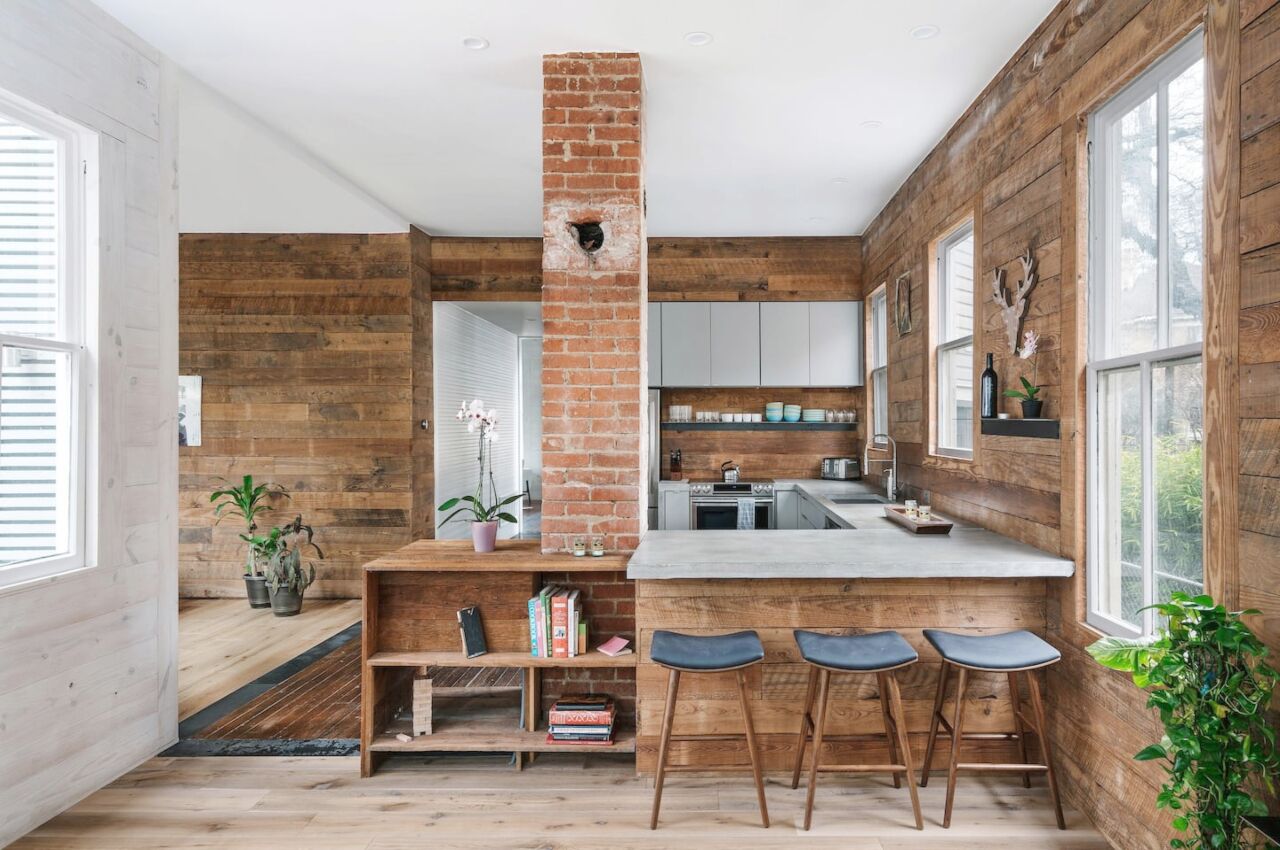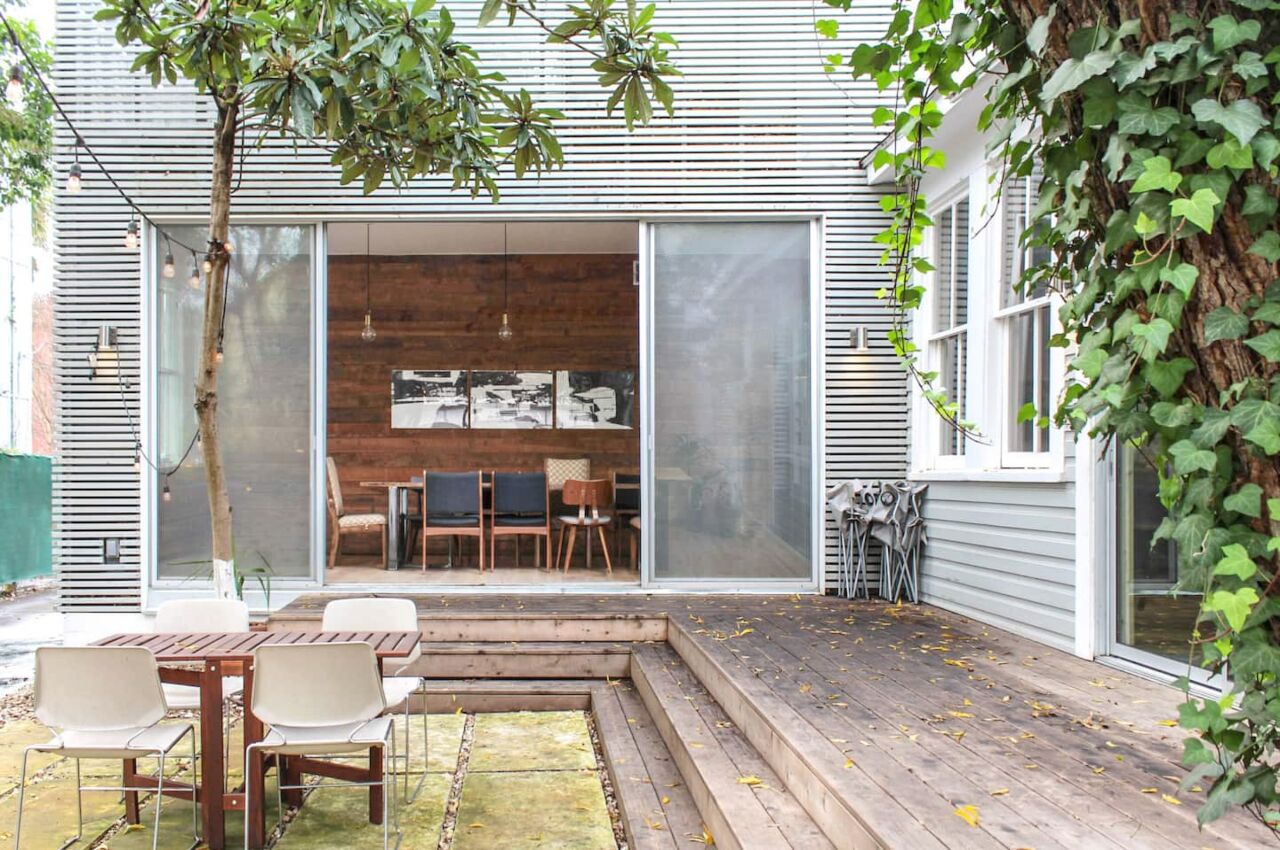 This home was built in 1907 and now has renovated modern touches with a mixture of historical features. The house is located in the city's historic King Williams neighborhood, less than one mile from downtown. There are guest suites in the home, and in the back house, five additional people can crash out. Guests can relax on the front porch and the backyard to sit and enjoy a drink.
Ten guests, three bedrooms
Price: $382 per night
Check out our full guide to the best San Antonio Airbnbs.
Top Texas Airbnbs in Houston
Jungle oasis with spacious outside entertainment area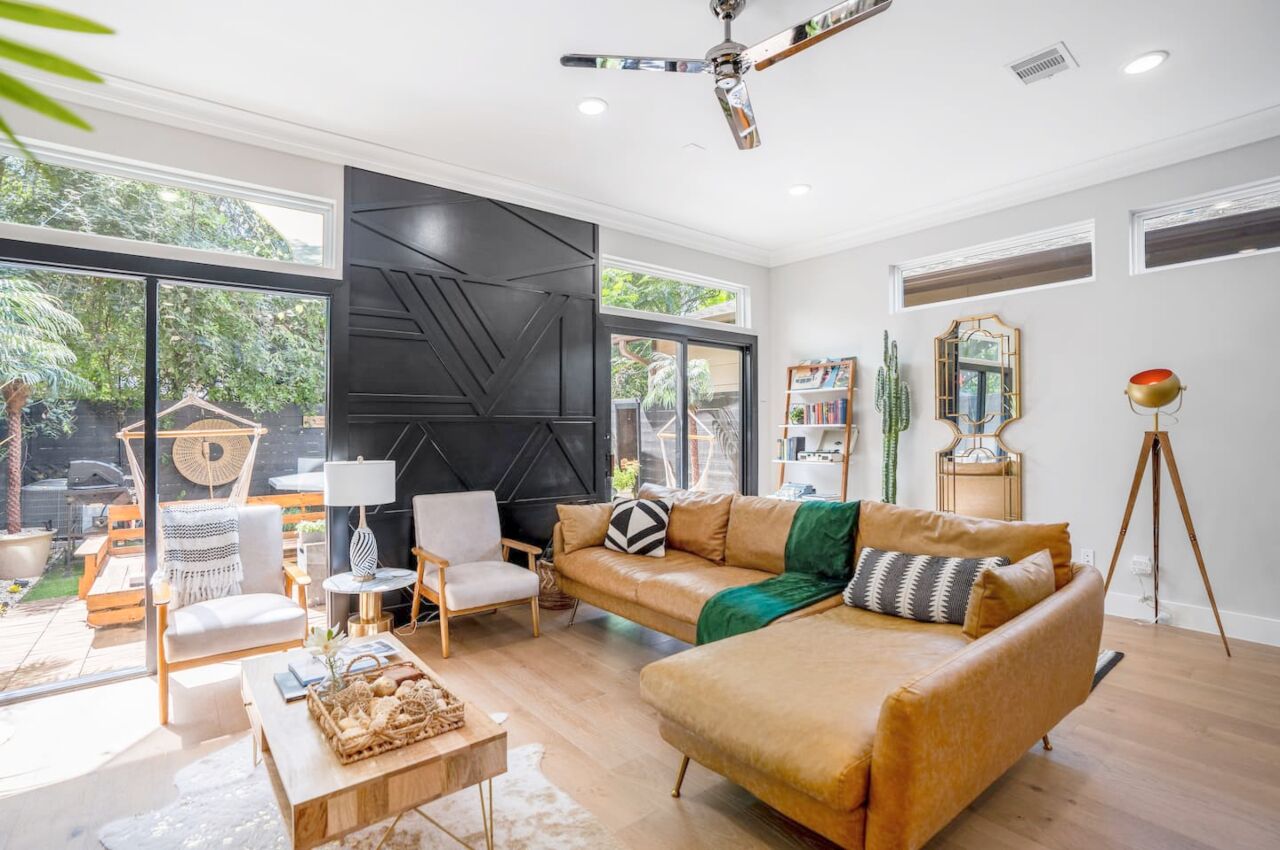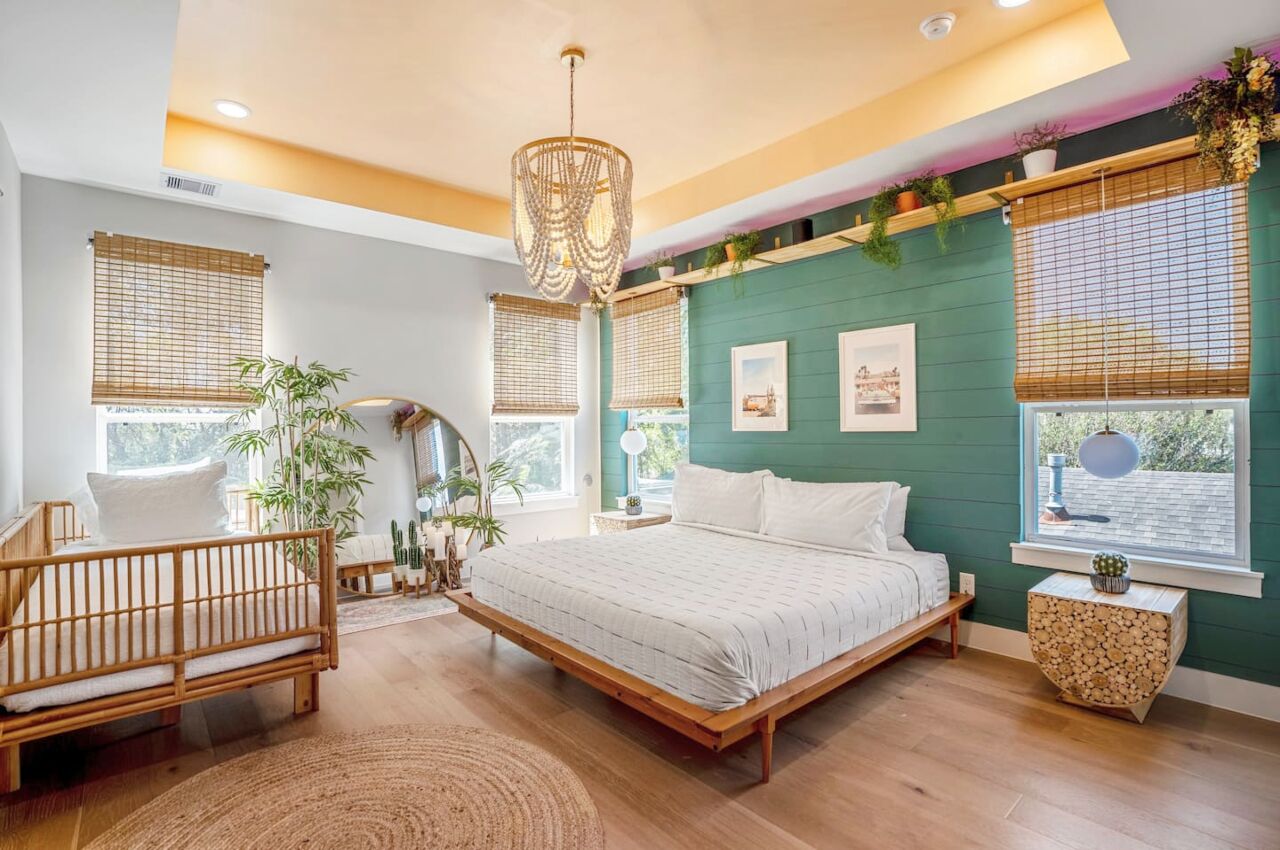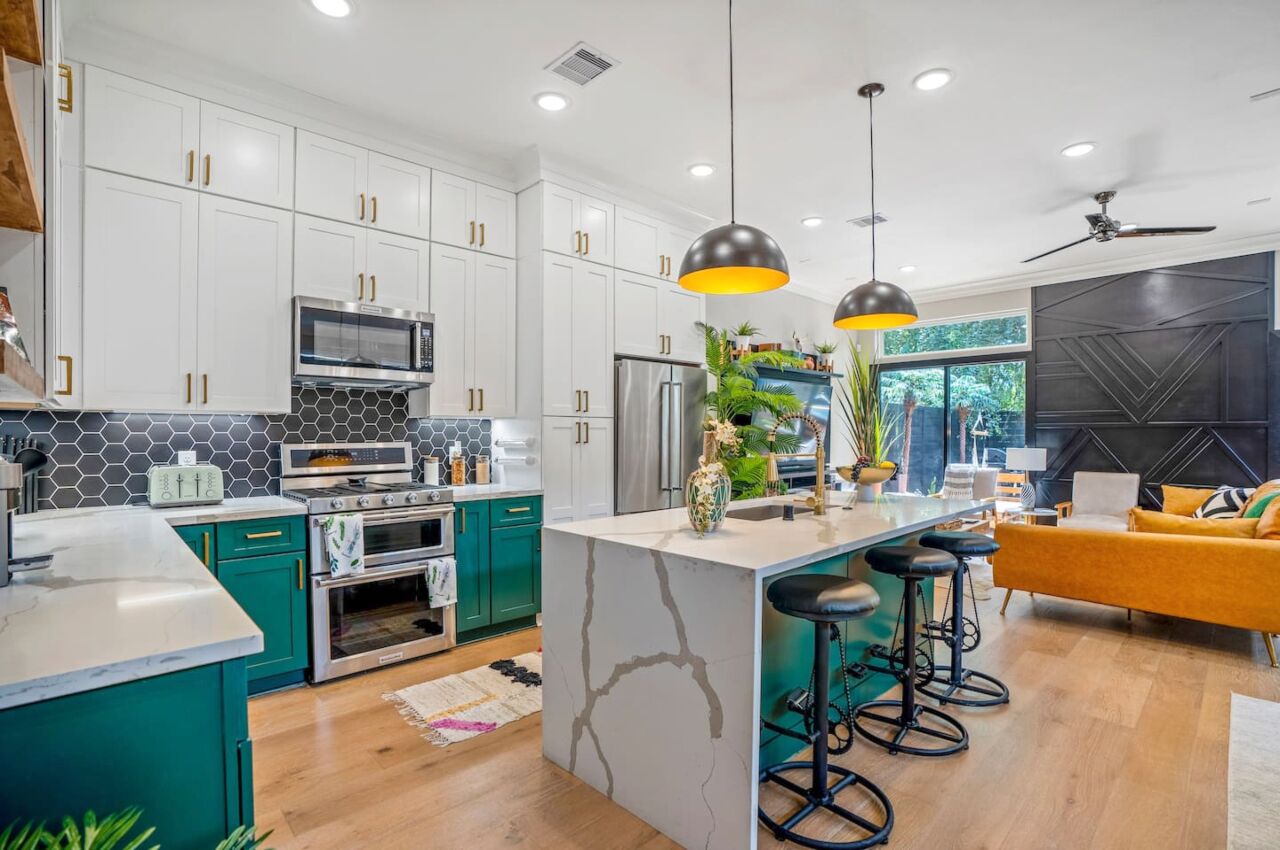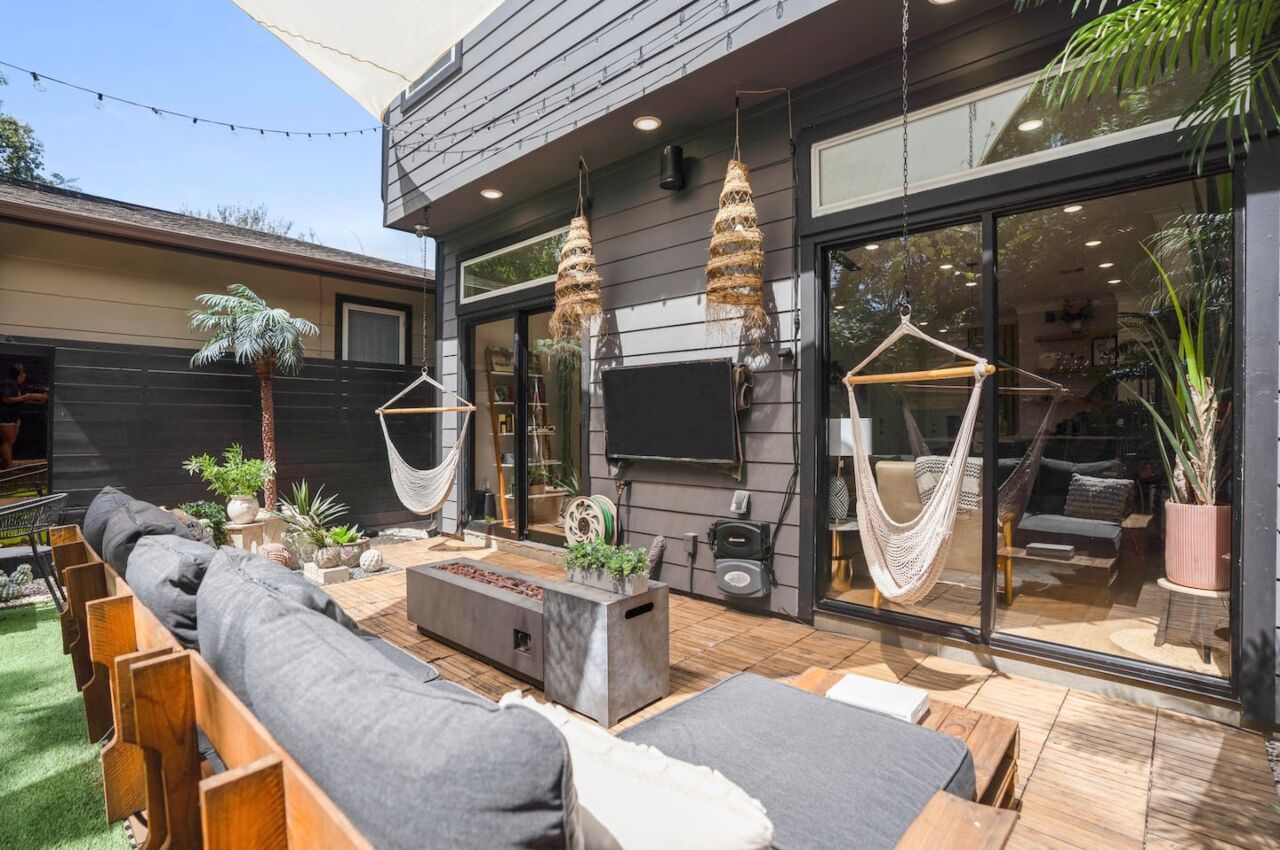 Just as it states in the home, this jungle oasis gives off nothing but good vibes. Once you enter this home, you have entered the dimension of relaxation and positive vibrations. The townhouse has a large open floor plan with a living room and a fully equipped kitchen with a double oven and dining area to seat up to eight people. The upstairs level has three bedrooms and three bathrooms. The downstairs open floor plan also leads to the spacious outdoor patio area, which doubles as an entertaining space with a hot tub and seating area with a TV to watch movies.
Fourteen guests, three bedrooms
Price: $325 per night
Luxury architectural home with a chef's style kitchen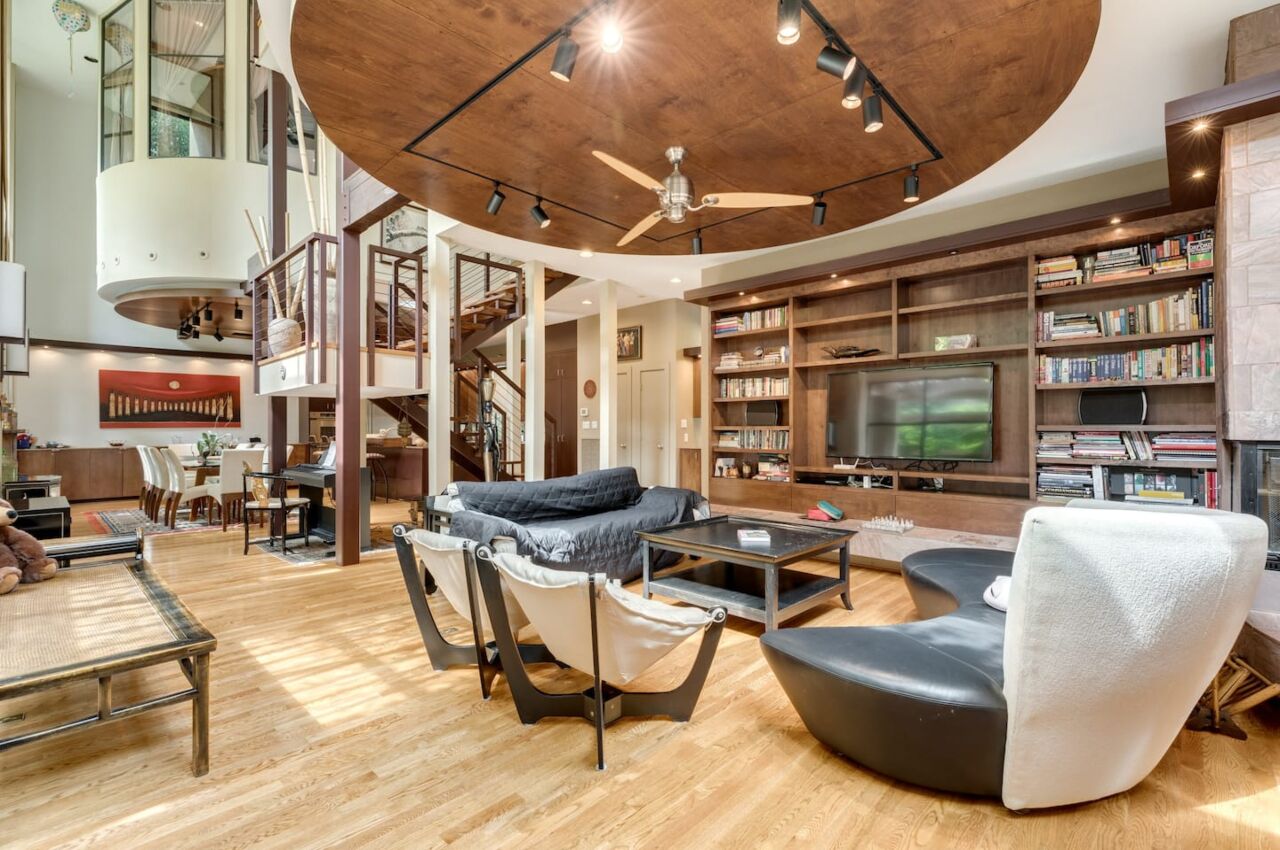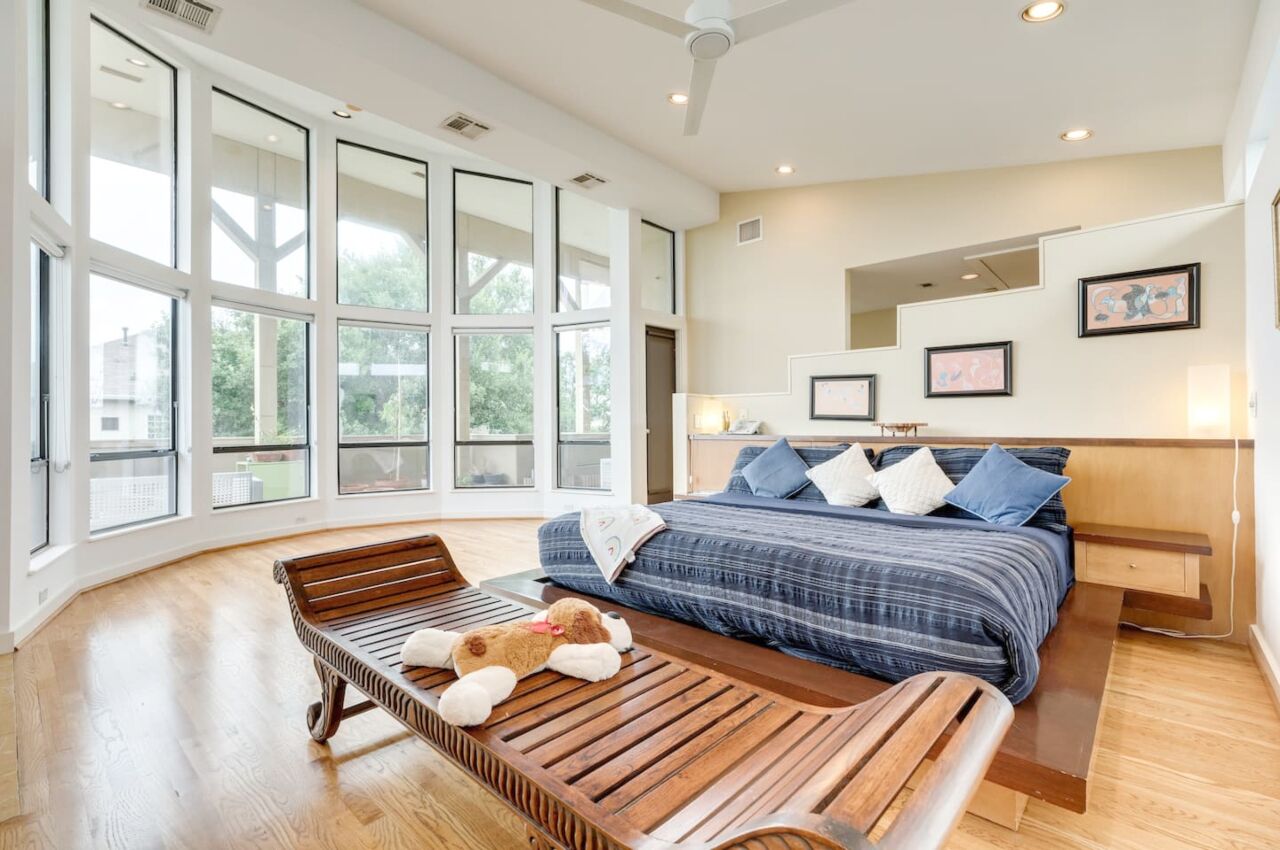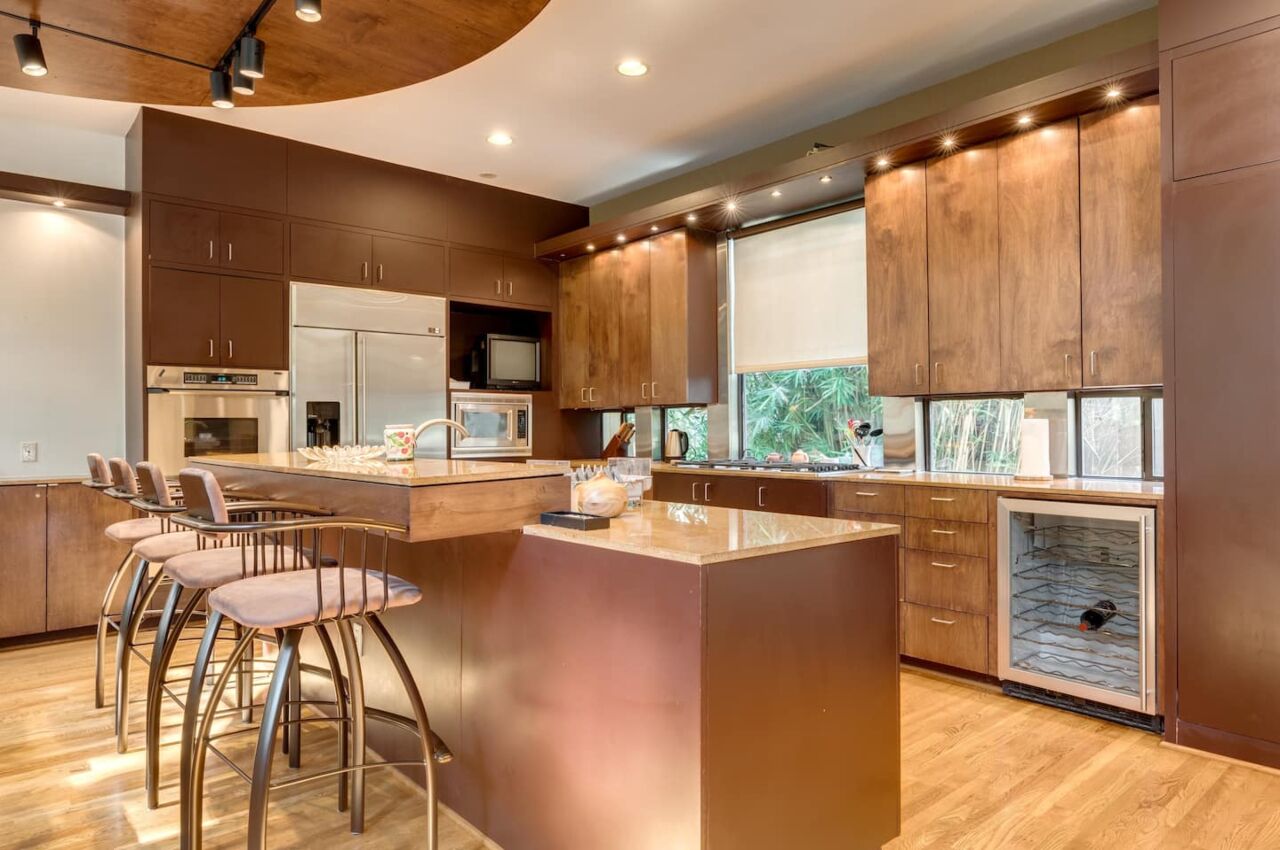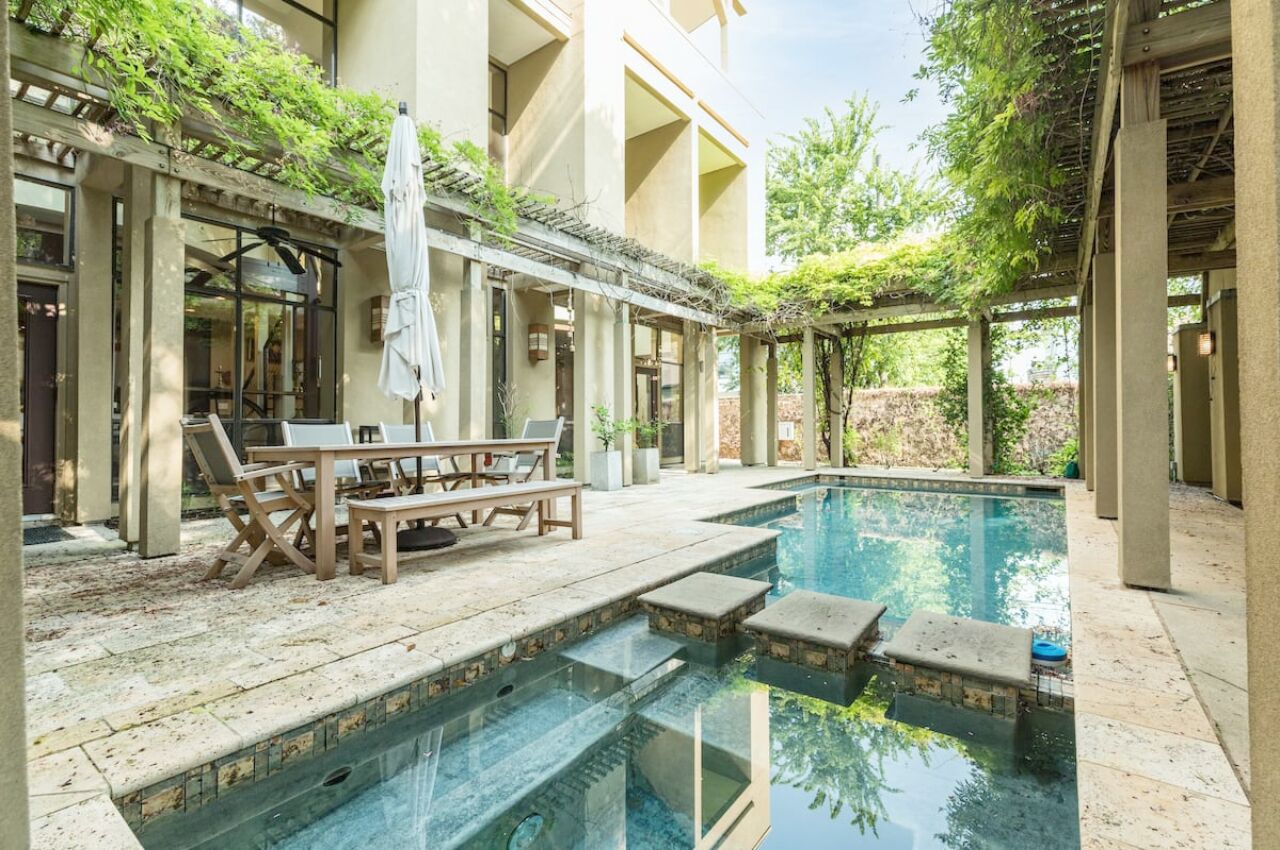 If you want to have a true texas gateway in style, this stunning architectural home is just for you. The house is in its own space, giving guests all the privacy they need and feeling luxurious at the same time. This luxury home has a spacious living room with floor-to-ceiling windows and a huge kitchen and dining area. There is also a private pool in the backyard that looks like a garden oasis and a private second-story balcony.
Six guests, three bedrooms
Price: $378 per night
Top Airbnbs in Texas Hill Country
Dreamy oak treehouse with stunning views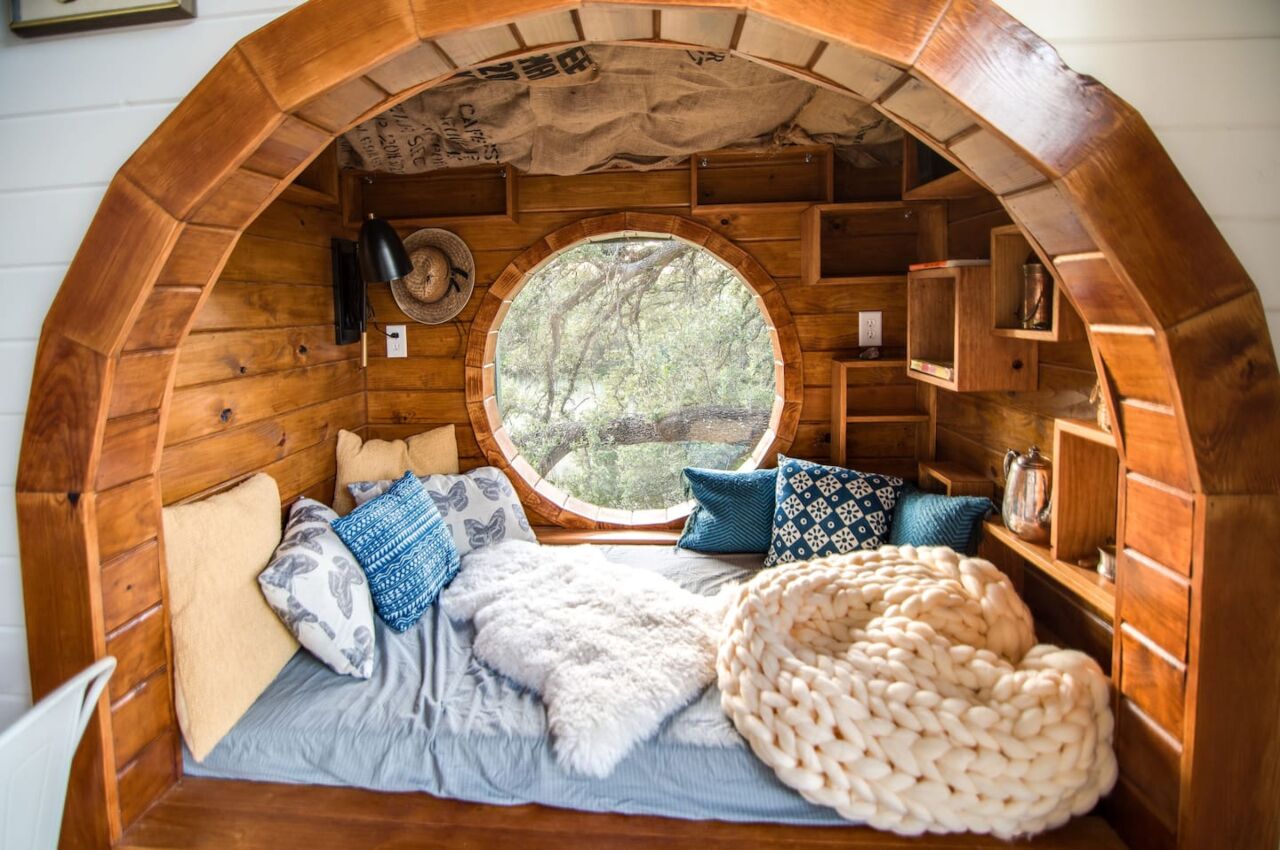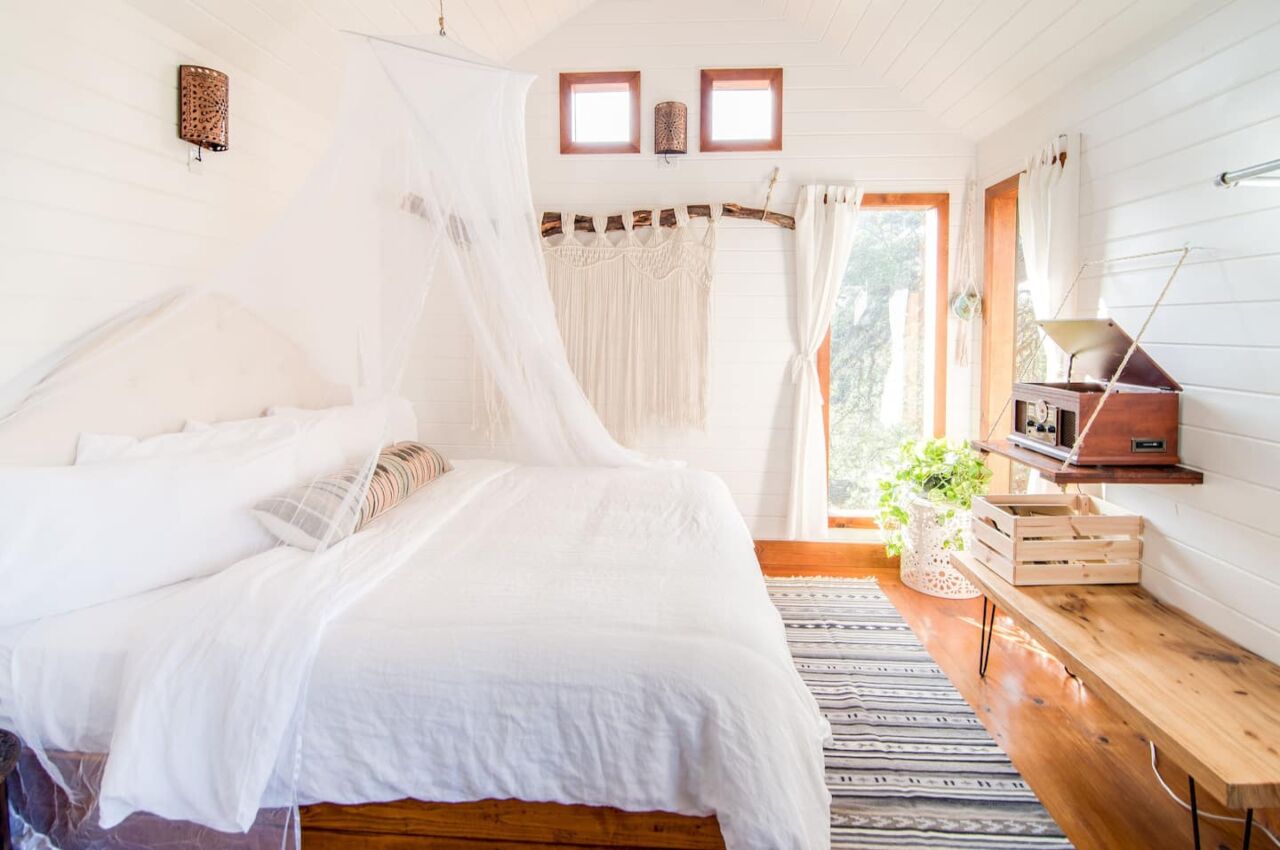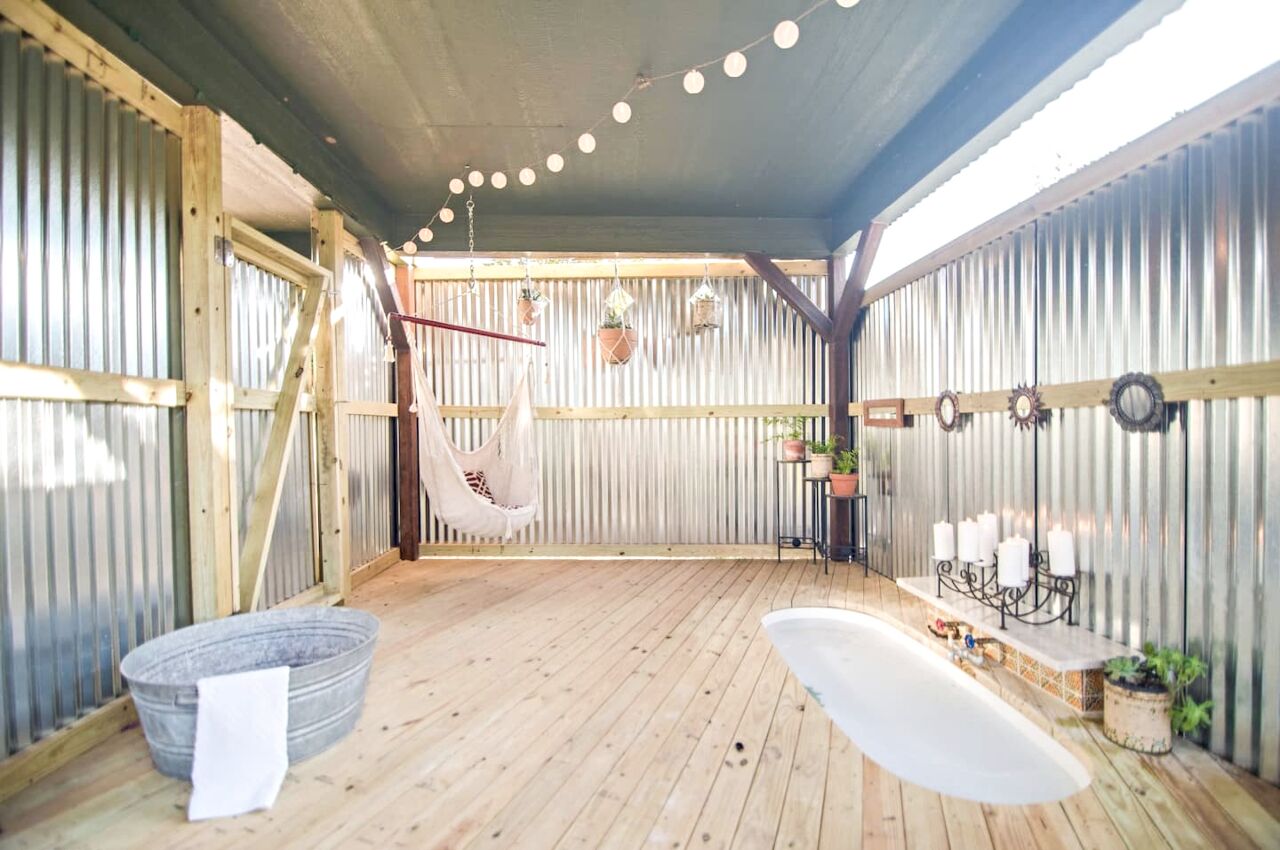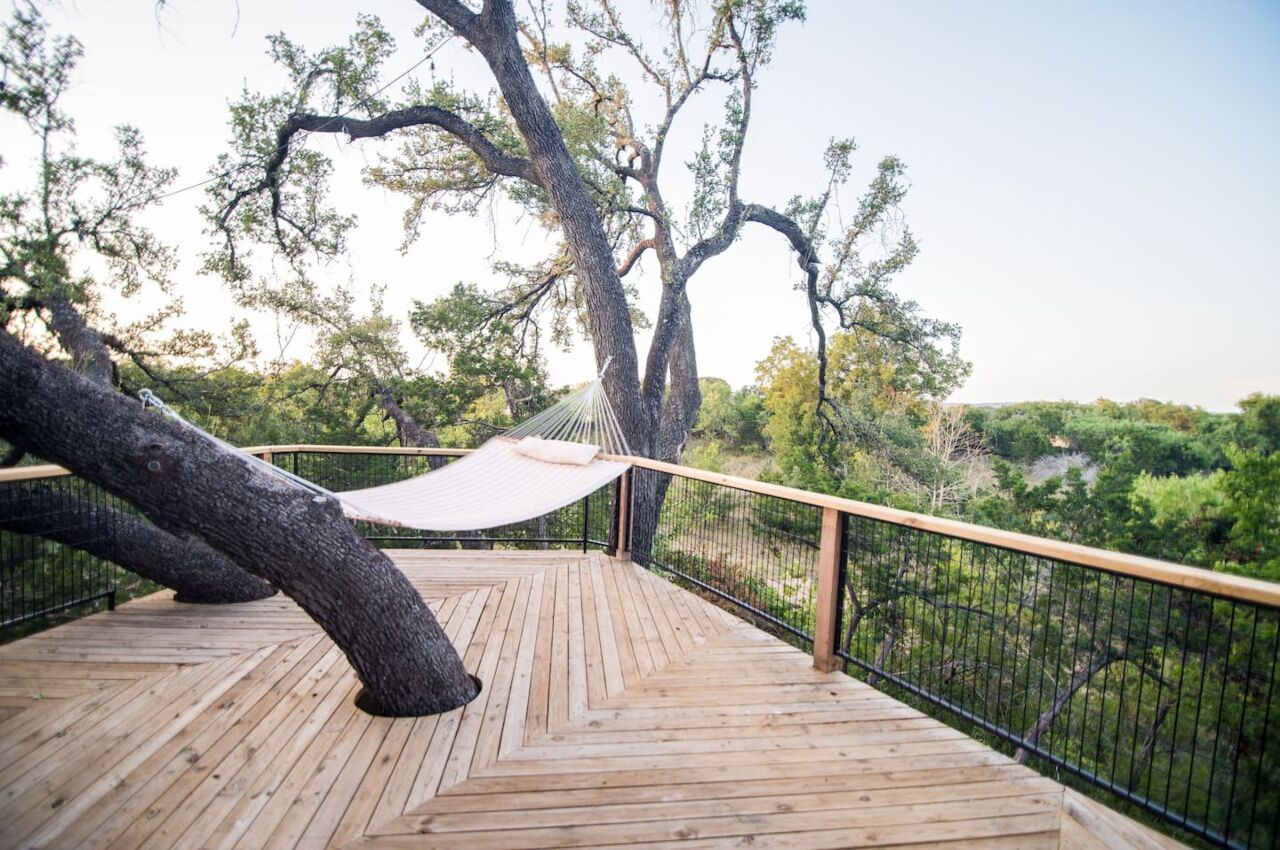 Experience this luxury treehouse as your next couples or singles getaway. Immerse yourself in nature by staying at this treehouse and experiencing relaxation at its finest. Hang out on the hammocks or the living room sofa and hear the birds chirping right in front of you. Or wind down in the private candle-lit outdoor bathtub with beautiful views of what nature has to offer.
Two guests, one bedroom
Price: $299 per night
Secluded cozy log cabin near downtown Fredericksburg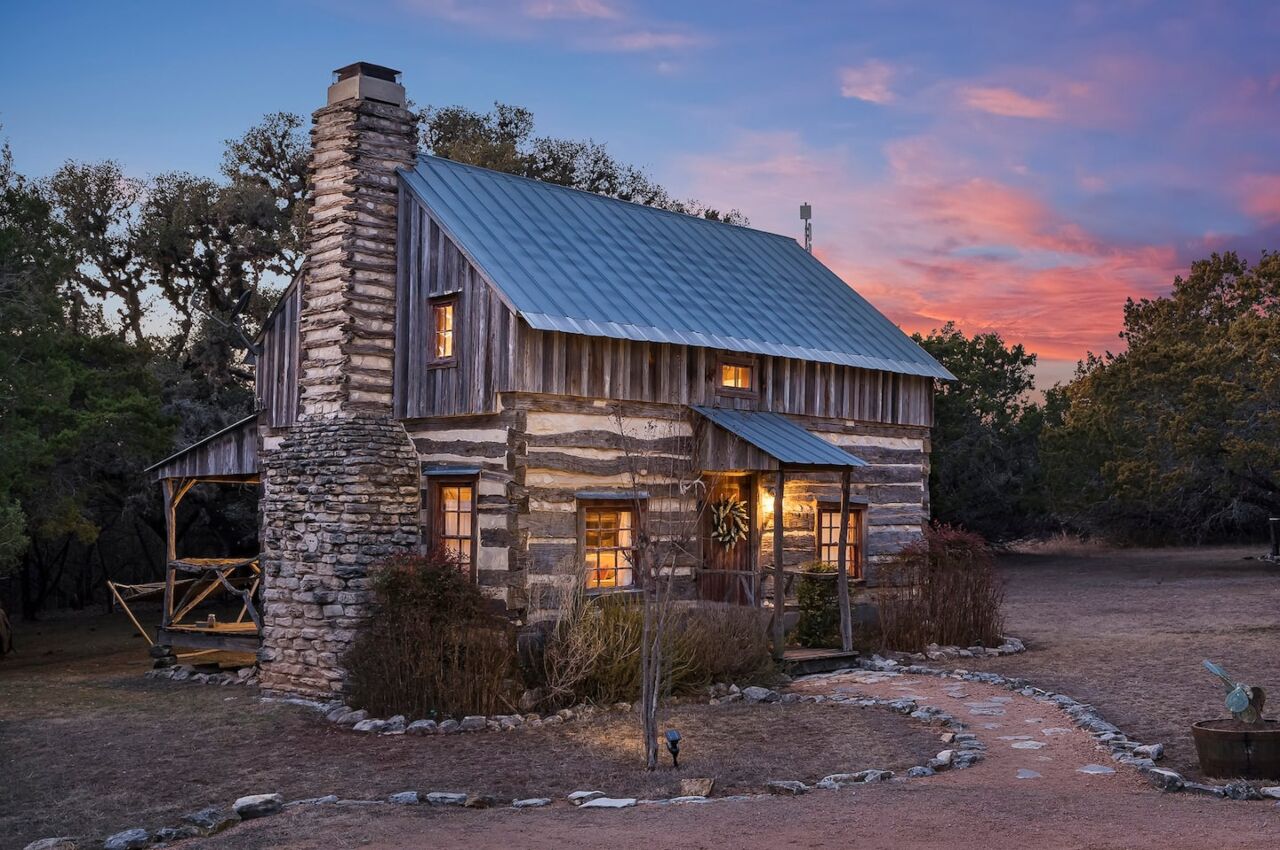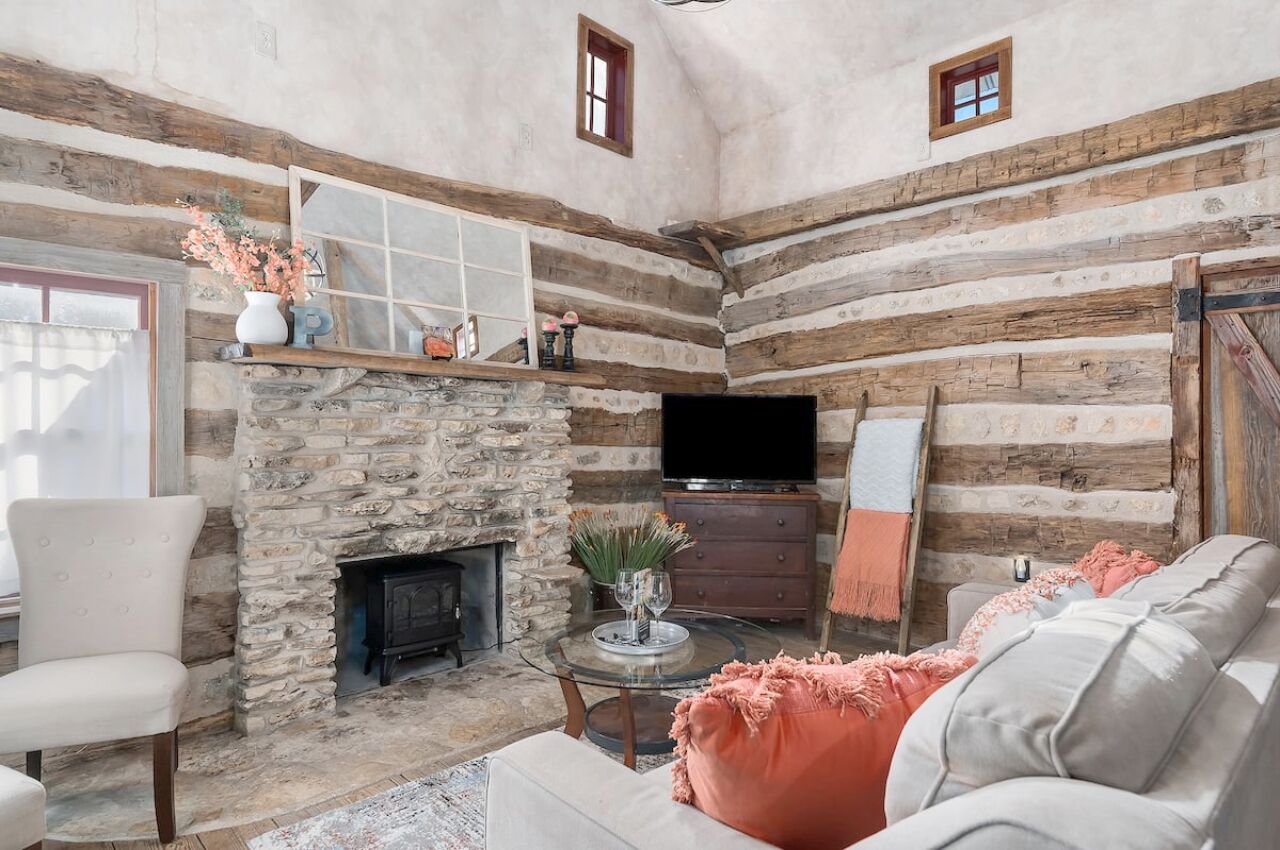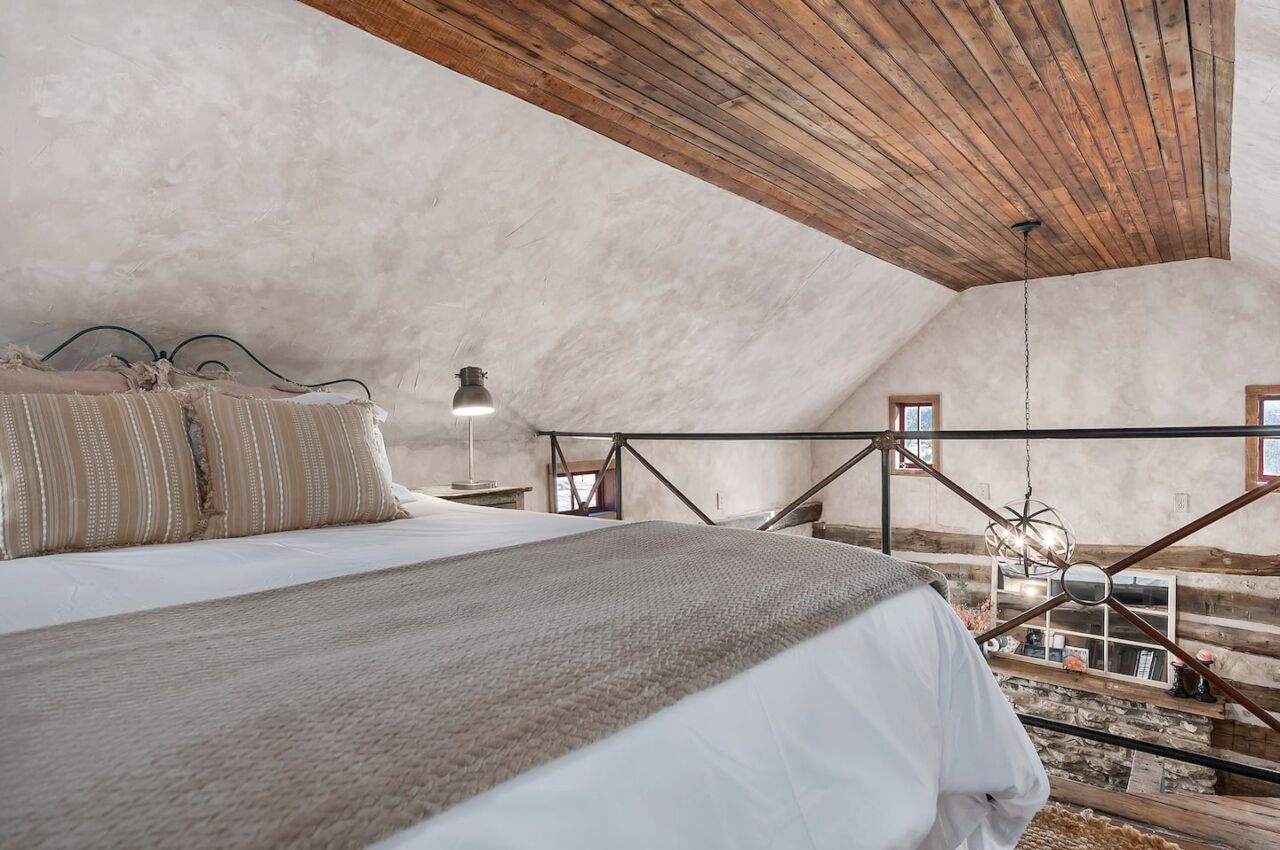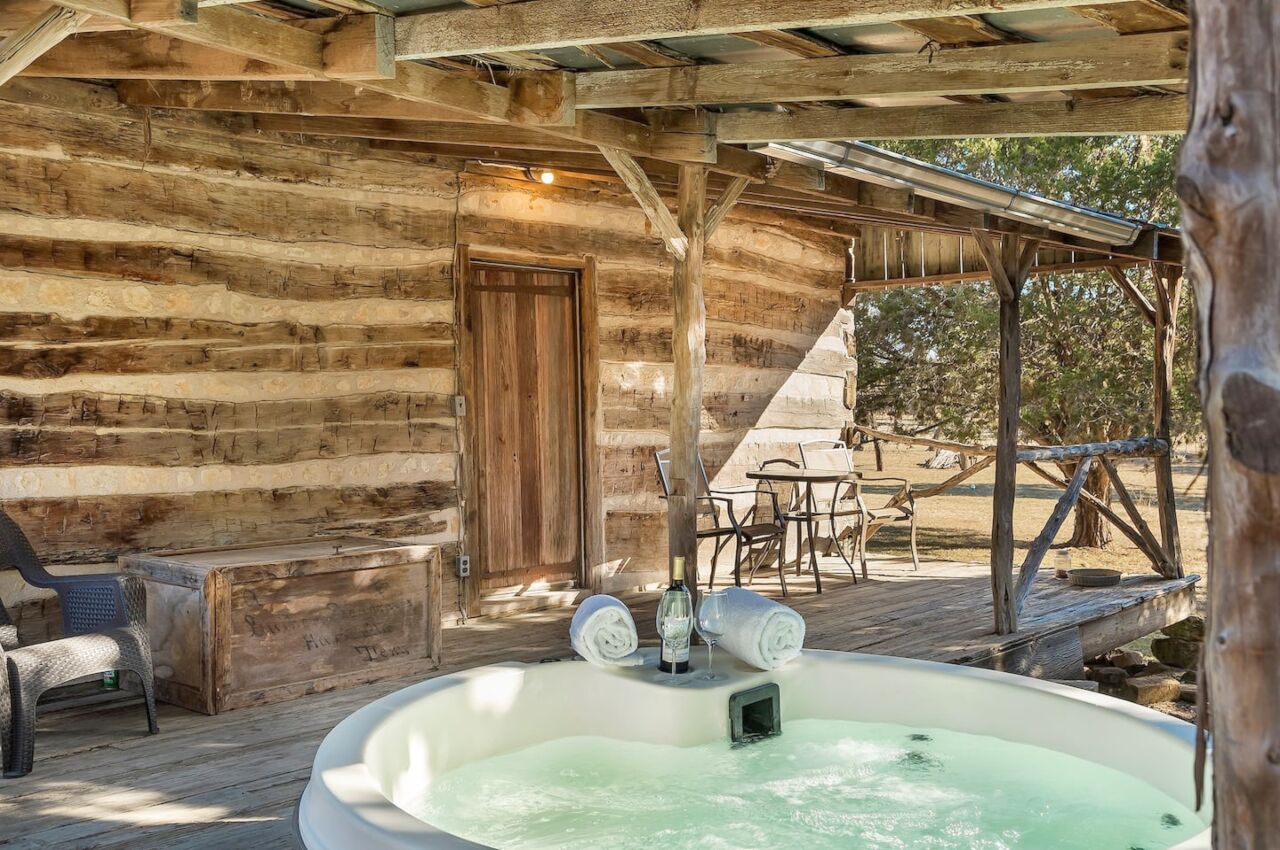 Enjoy this privately located home that's on seven and a half acres of pure beauty. This cabin gives guests the privacy and the peace to enjoy what Texas Hill County offers. With exposed rock walls and wood beam ceilings in the living room, it gives off a unique, authentic Texas charm and the rustic decor and vibes in the kitchen. There is a spacious and beautiful backyard area with a charcoal grill and a picnic table under the trees and the chance to experience sightings of Axis and Whitetail Deer in the mornings or evenings.
Two guests, one bedroom
Price: $315 per night
Top Corpus Christi Airbnbs
Two-story penthouse right on the beach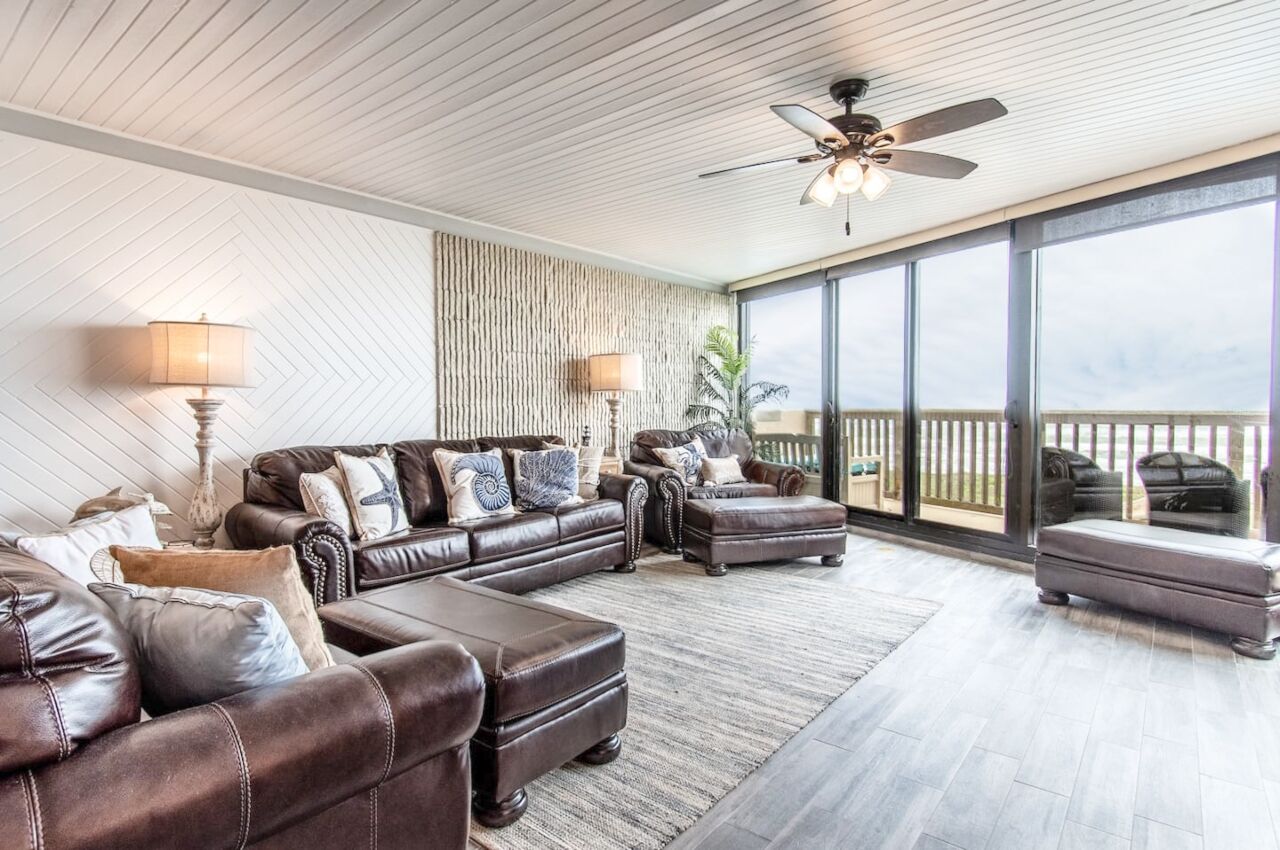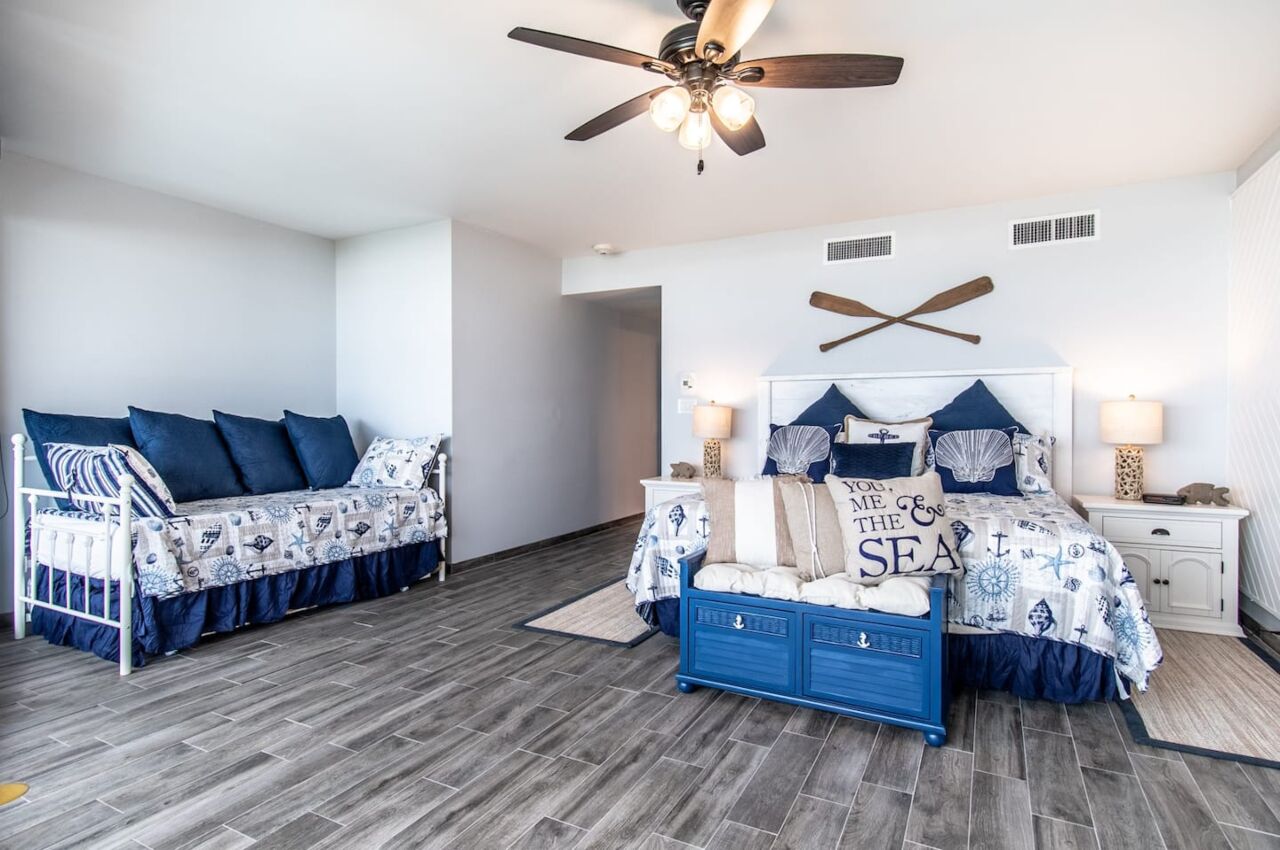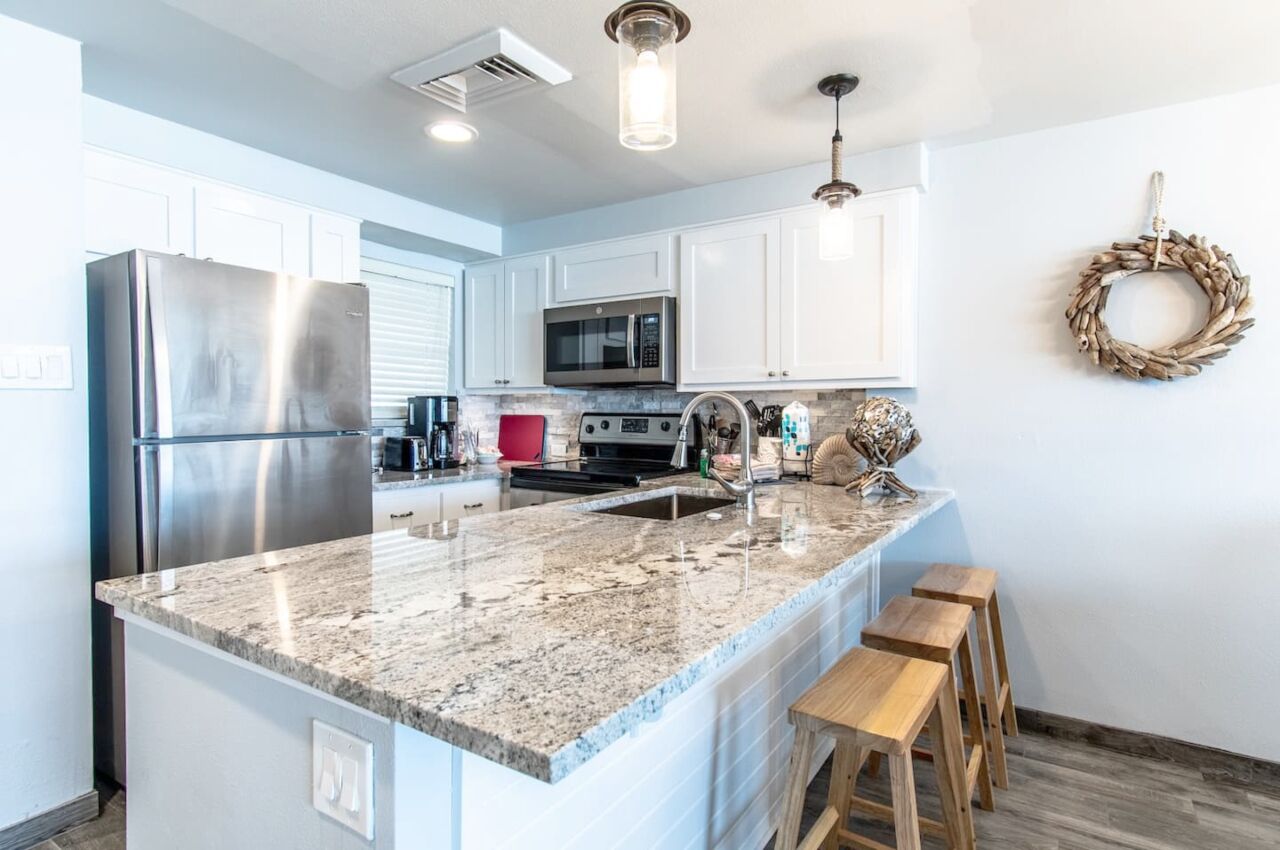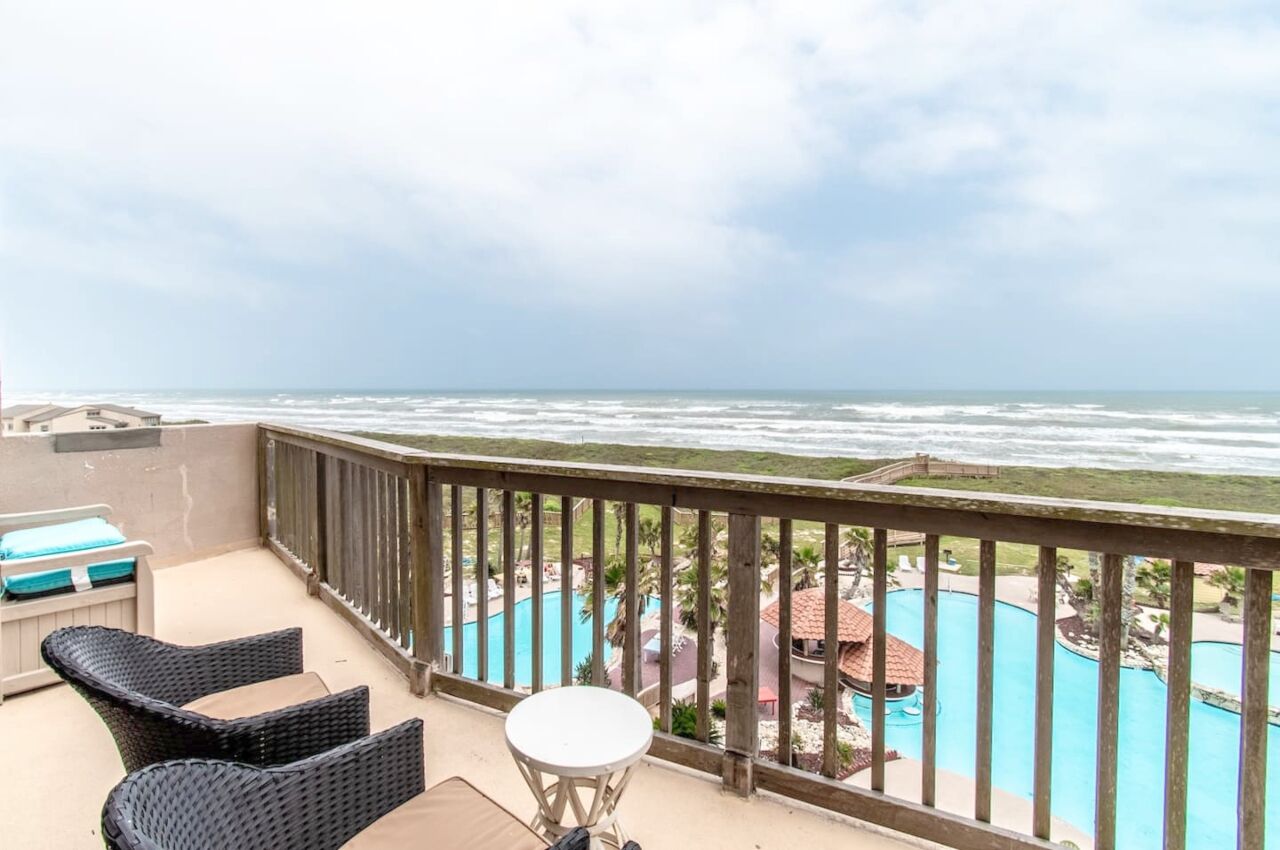 Enjoy this beachside paradise with a gorgeous view of the Gulf of Mexico. This two-story penthouse was renovated and includes a full kitchen with granite countertops, a breakfast bar, barstools, and a pantry for storage. The spacious living room area showcases the beautiful water views and the balcony area where guests can sit out and enjoy the salty air. This Corpus Christi Airbnb is as close as the mainland gets to tropical island life — and as you'll experience, the beach jams and fruity cocktails are pretty darn good here.
Eight guests, two bedrooms
Price: $442 per night
Newly built modern beach house with private backyard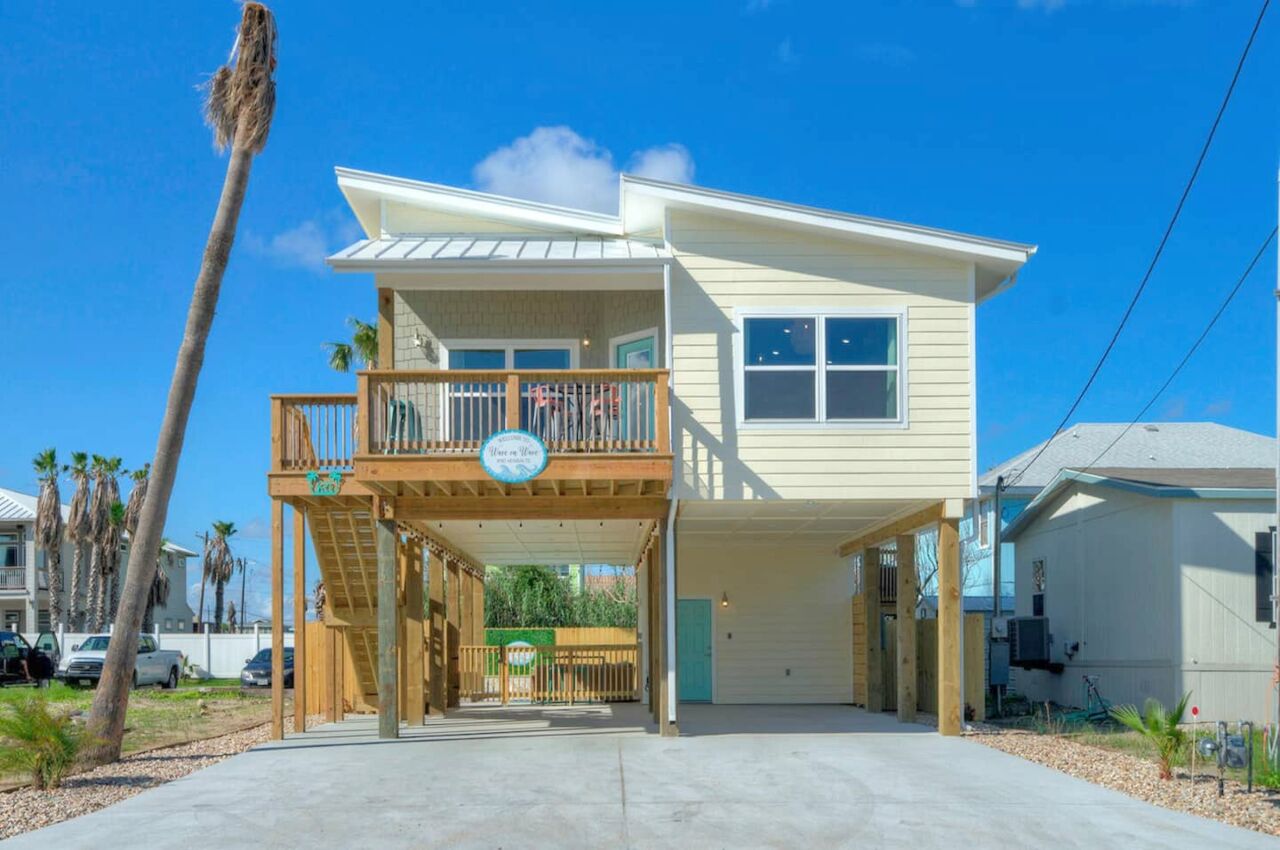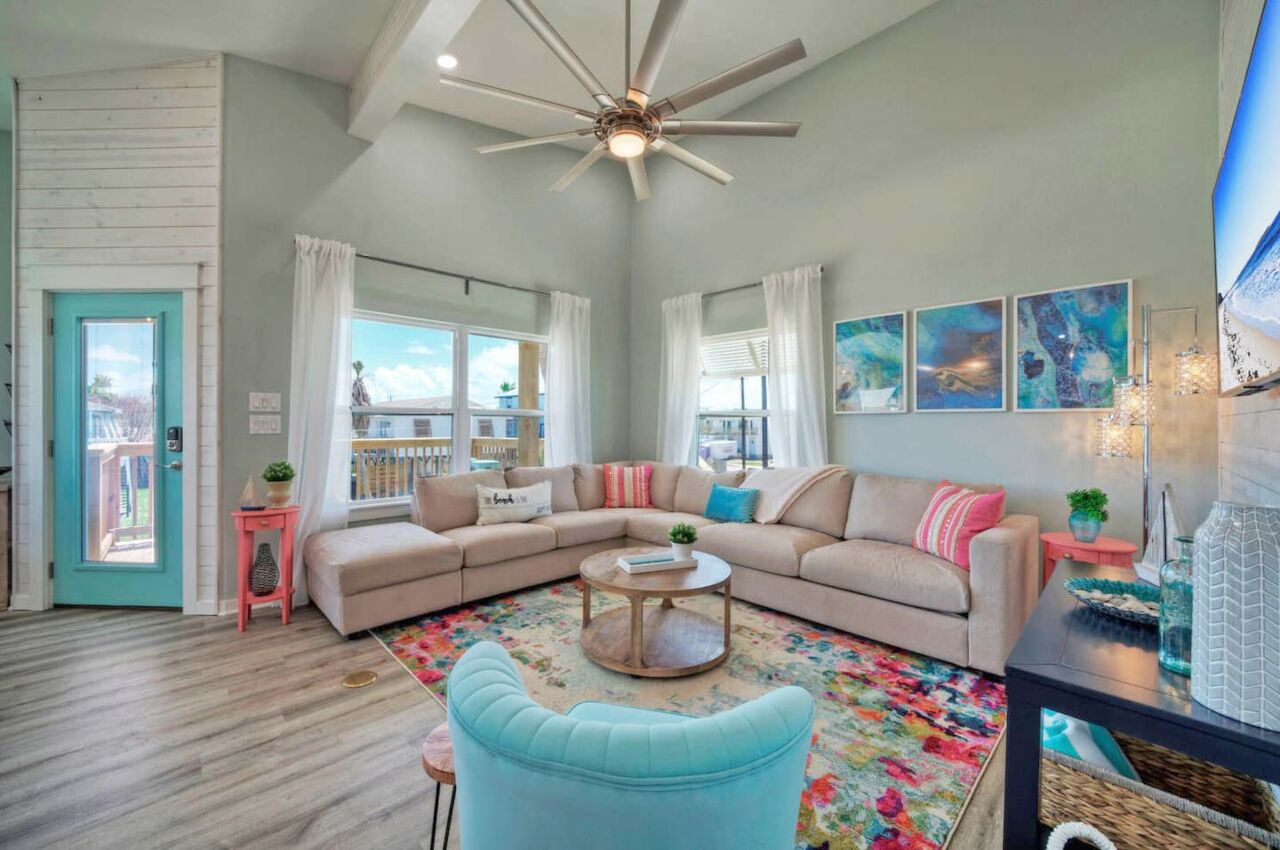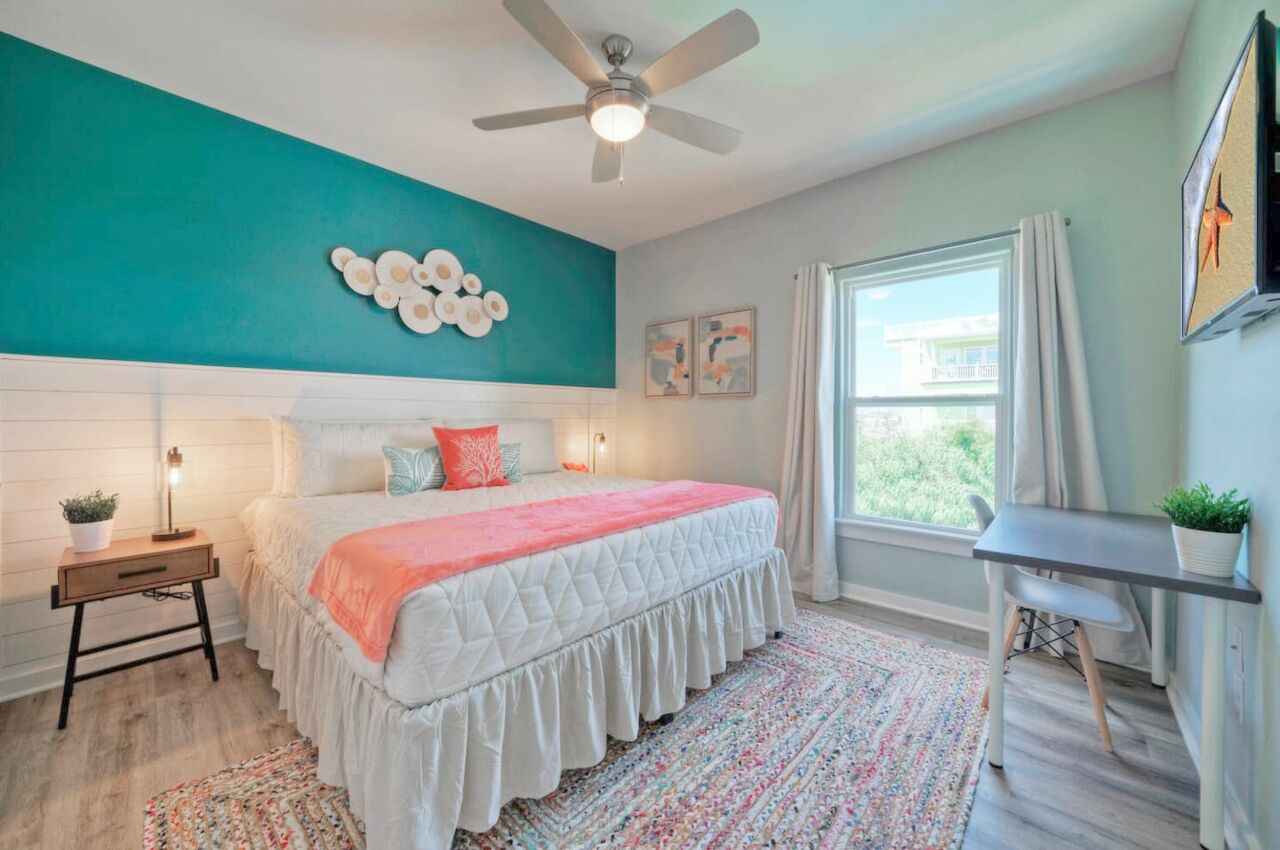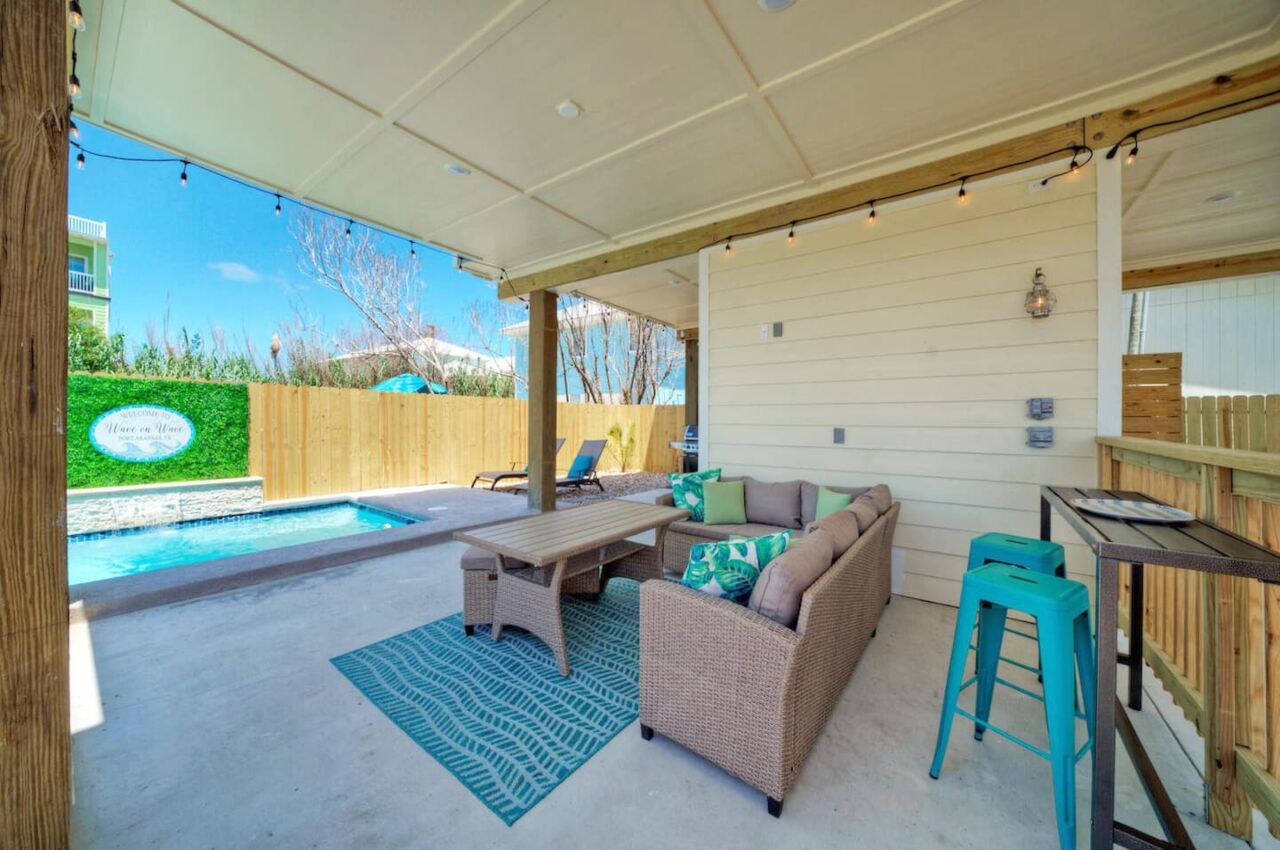 This newly built residence is just three blocks from the beach. This 1300 square foot home has everything you need and more for a beach vacation. Guests are welcomed by a vast open floor plan with a living room with windows that show beautiful sunrise and sunset views. A chef-style kitchen packed with all appliances needed to have a gourmet dining experience. The stairs will lead to a spacious front patio with views for days, and the home also features backyard space with a stunning pool with waterfall, outdoor living space, bar and barstools, grill, and prep area.
Ten guests, four bedrooms
Price: $189 per night
Top Galveston, Texas Airbnbs
Sea Glory home just three minutes from the beach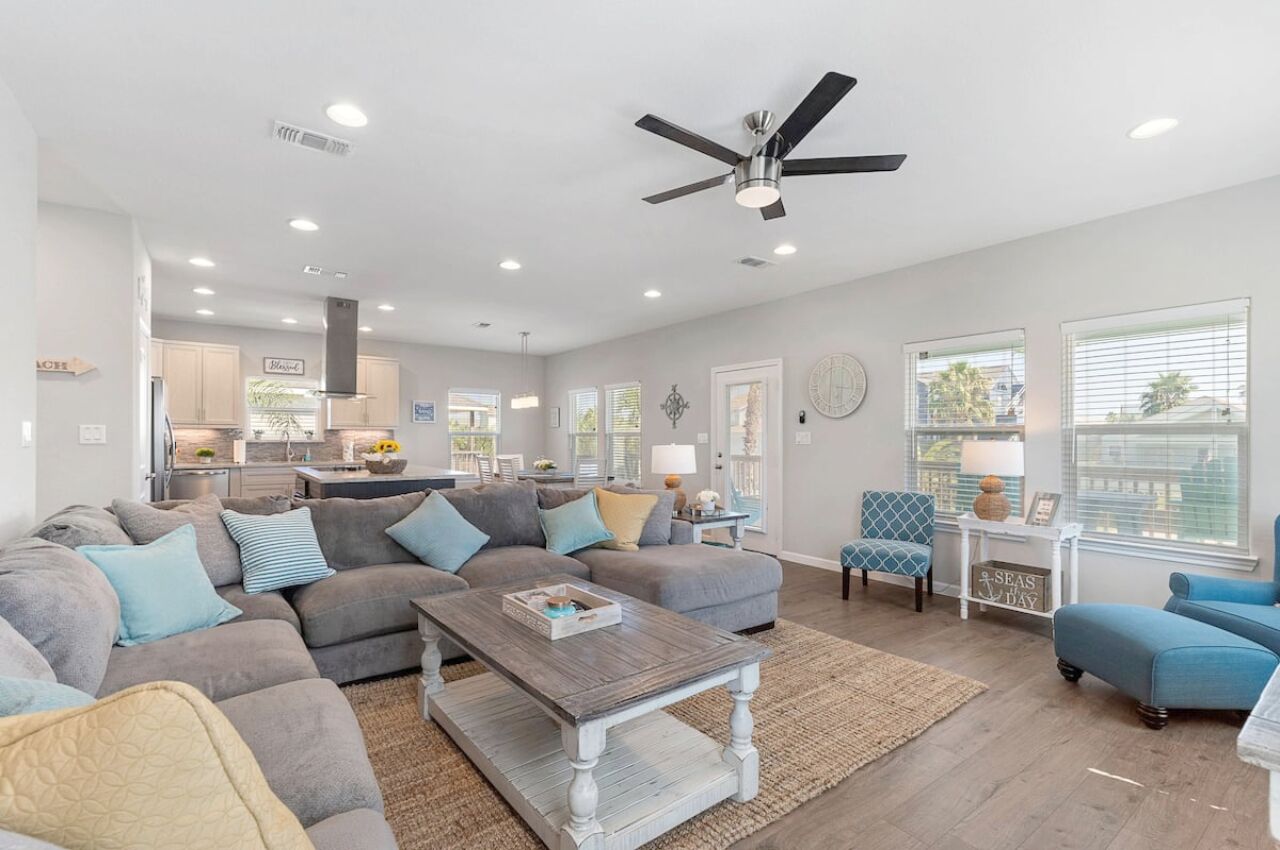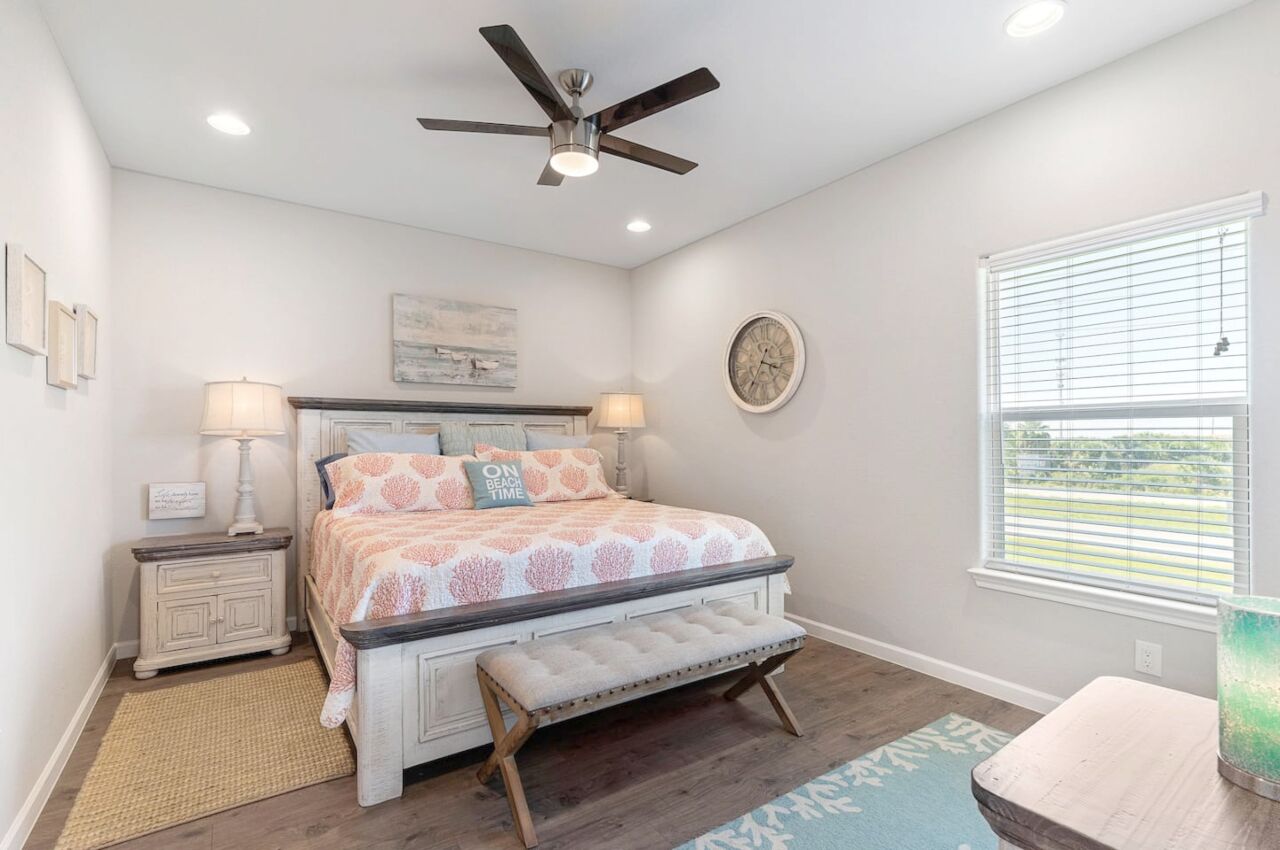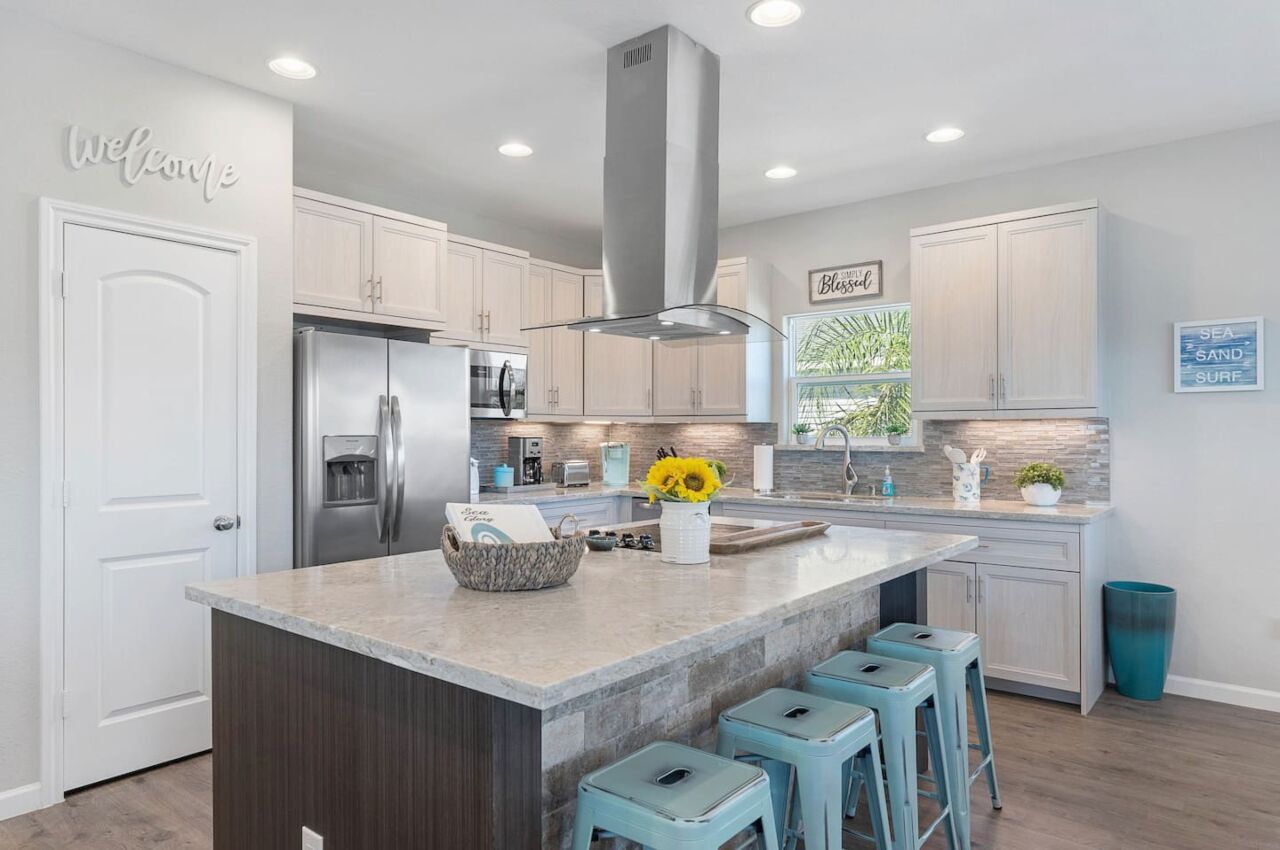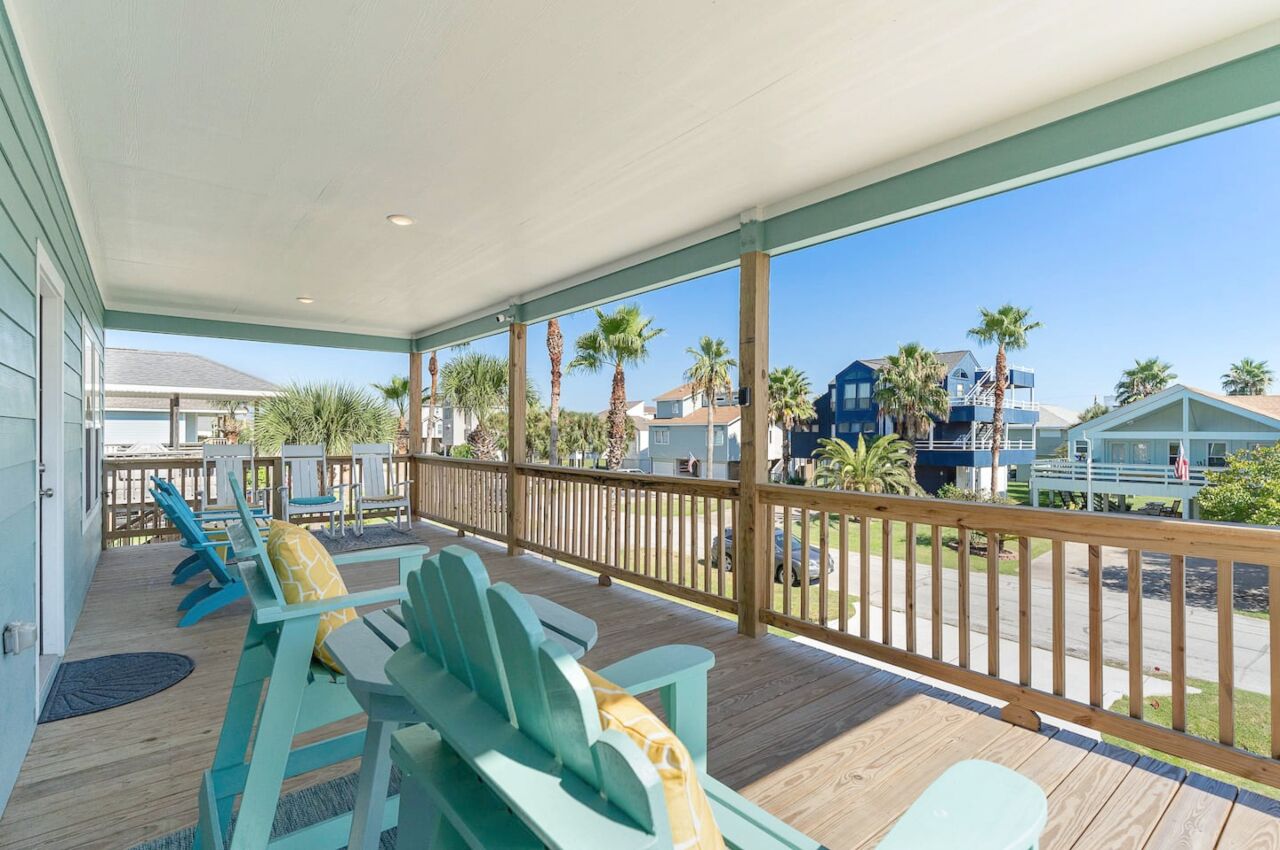 This four-bedroom two-bath home is the perfect place to host the next family reunion or friend vacation. This tropical palace has a spacious living room, kitchen, and dining area. There is also a front deck where you can relax, enjoy the breeze and listen to the sound of the ocean that is only three minutes away from the house.
Fourteen guests, four bedrooms
Price: $315 per night
Modern apartment with oceanfront views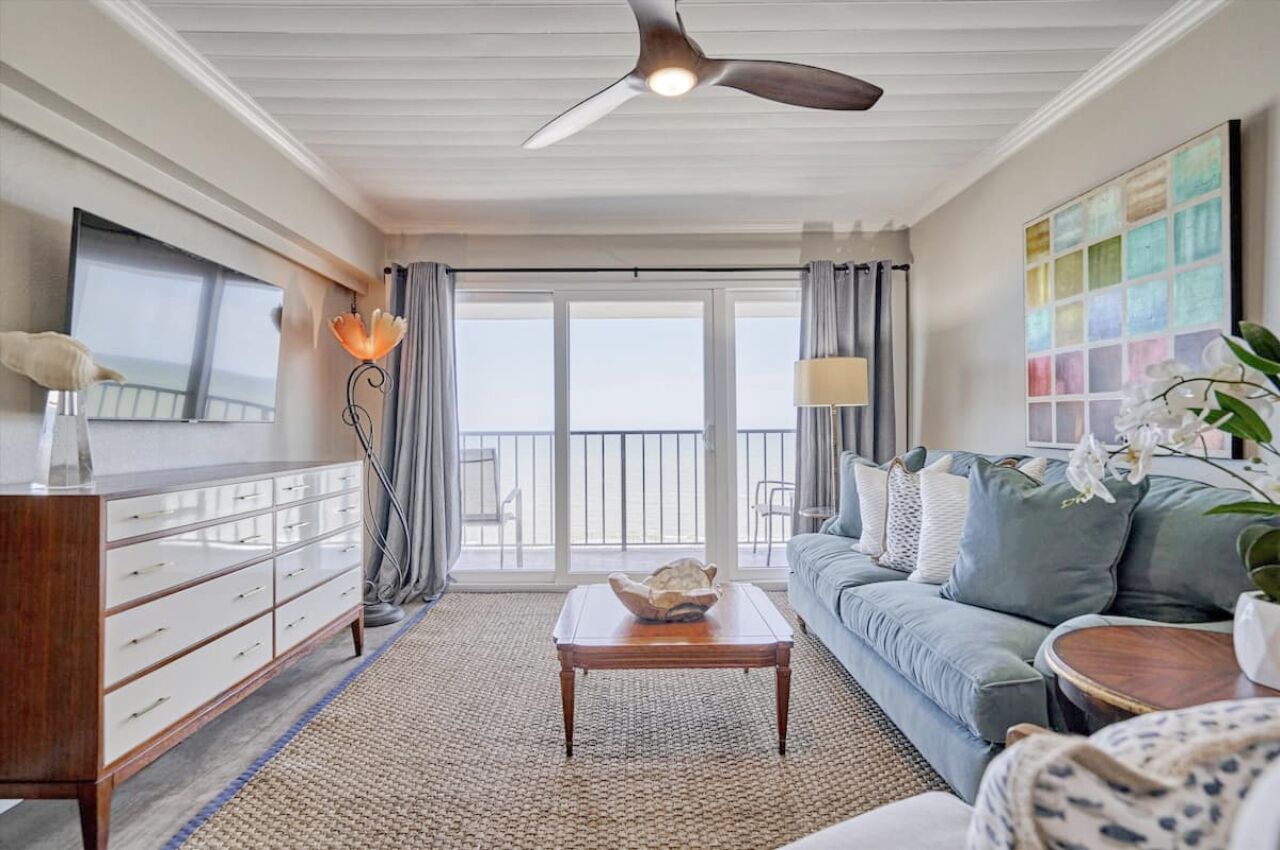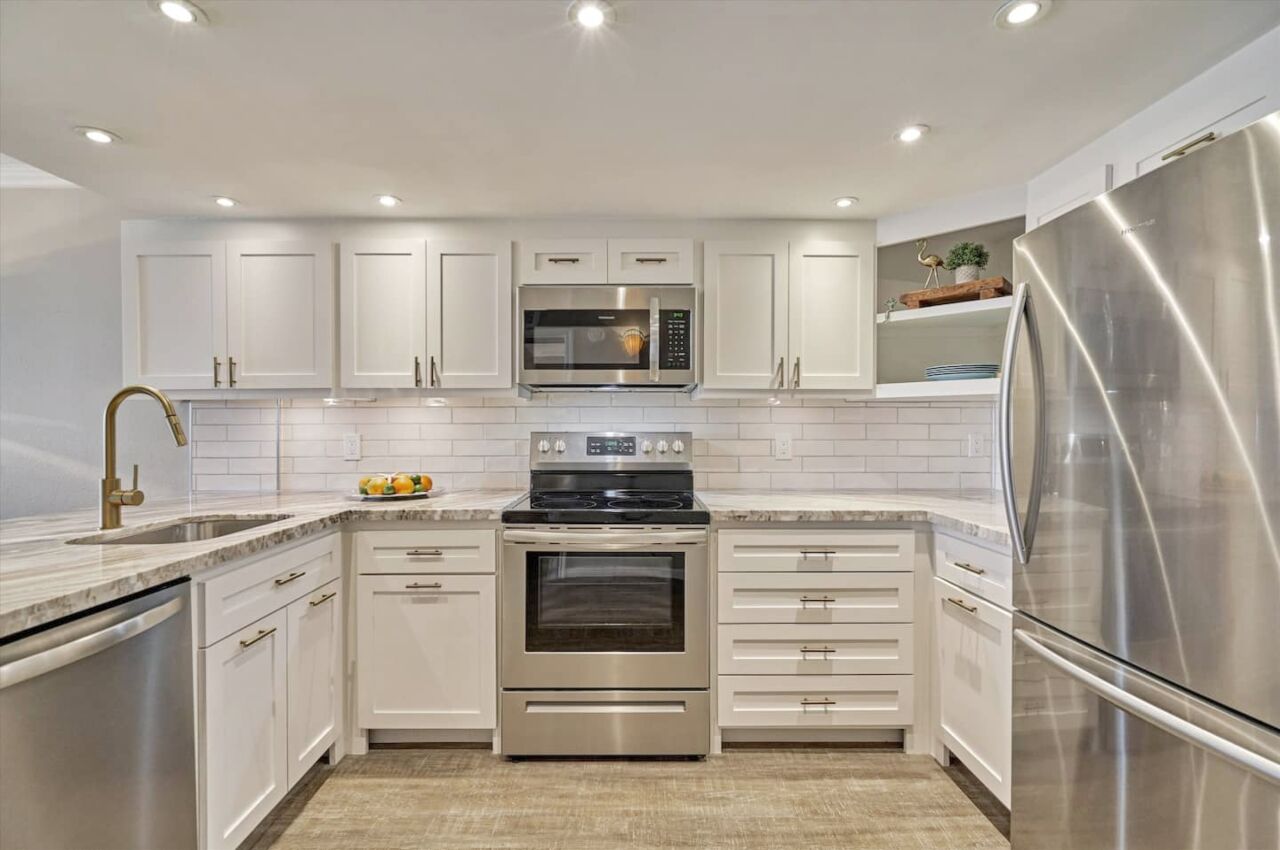 Who doesn't want a front-row seat of a beautiful ocean view? This modern apartment gives you just that with stunning panoramic views of the beach. This remolded apartment has a fully equipped kitchen with new appliances and granite countertops. You'll enjoy sitting over a coffee (or a beer, who's kidding?) on the patio as the waves crash into the shore. They say Texas is all about that ranch life, but this Galveston Airbnb is proof that Texas is all about that beach life, too — and that it's just as good here as anywhere.
Six guests, two bedrooms
Price: $206 per night
Taking a trip to Texas? Check out Matador's guides to the best places to stay across the Lone Star State:
Top El Paso Airbnbs
Pet-friendly El Paso arcade oasis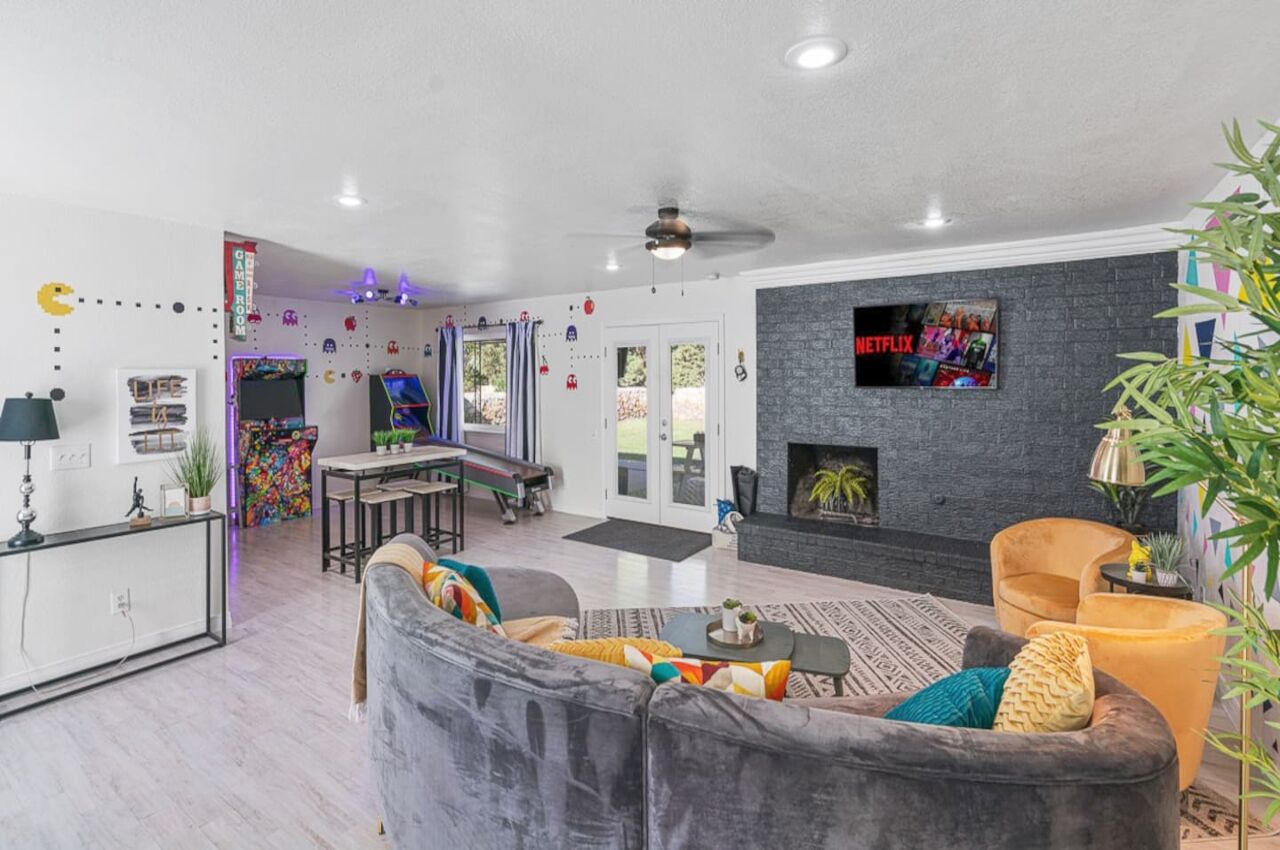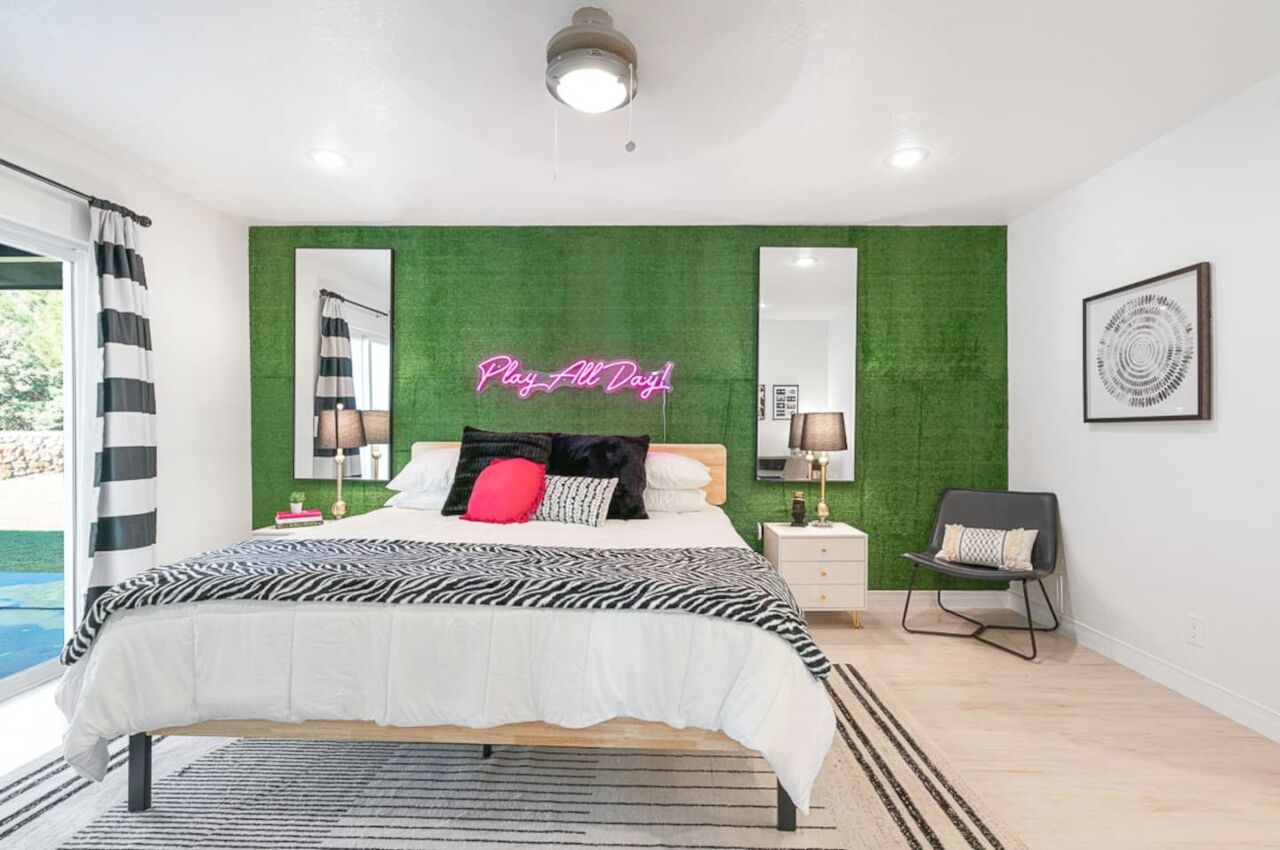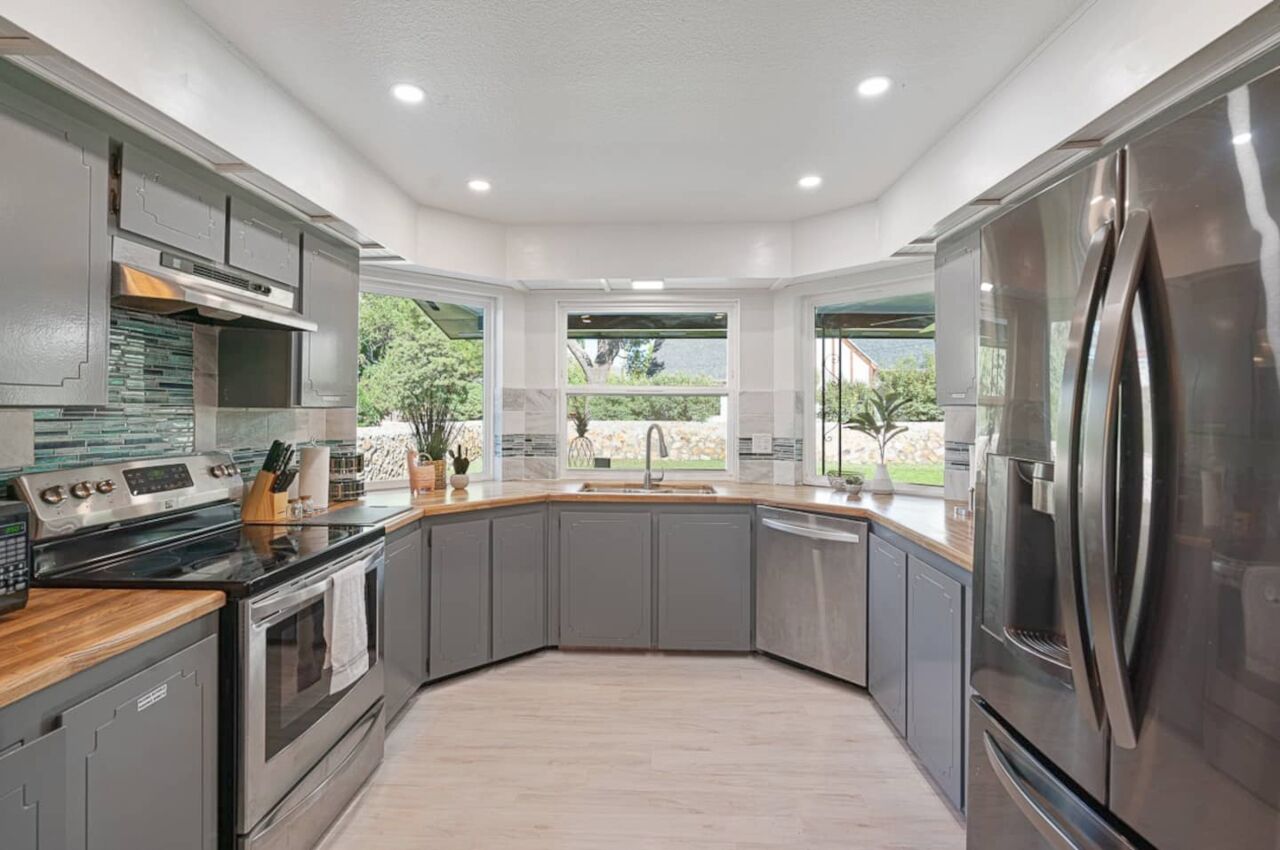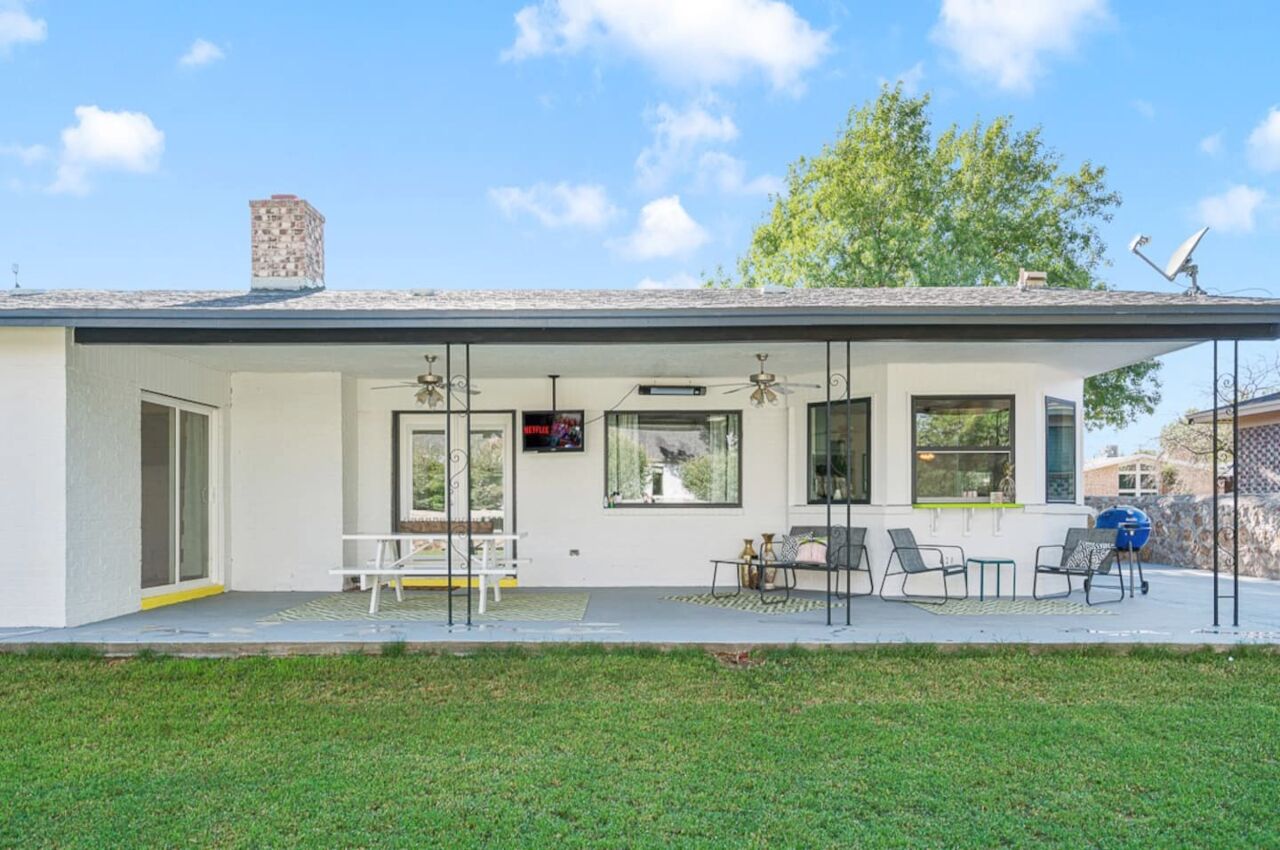 Once you enter this arcade sanctuary, you will never want to leave. Whether you're taking a family, friends, or solo trip, this arcade oasis will help you unwind (with games). The home features a spacious living room with one side as a seating area with tv and the other side with its set up of arcade games and decorative Pacman wall art. There is also a backyard with a patio, picnic tables, additional seating areas, a grill, and a TV if you want to relax and unwind outside. This space is pet-friendly, and there is a second backyard specifically for pets.
Ten guests, three bedrooms
Price: $165 per night
What did you think of this story?