in paid partnership with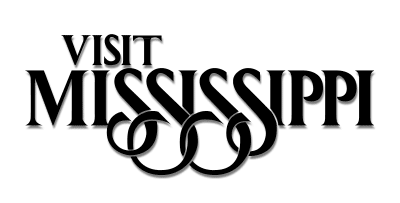 MISSISSIPPI HOLDS A DEEPLY IMPORTANT PLACE in the history of American music. What other state can lay claim to blues, rock 'n' roll, country, hip hop, and roots? Located in the heart of the South, Mississippi is the glue holding the region's cultural and musical history together. Before Elvis got to Graceland, he had his roots here. Before the blues migrated north to Chicago on railroad lines, it began in the Delta.
On March 5, the Recording Academy honored this heritage by opening the GRAMMY Museum Mississippi in Cleveland, Mississippi. The first GRAMMY Museum to open outside of Los Angeles, this 28,000-square-foot space on the Delta State University campus explores the past, present, and future of music through interactive exhibits and multimedia presentations, educational programming and public events. And there's a big spotlight on Mississippi's deep musical roots.
Go now — or plan a trip — to see the state through the musical lens its history warrants. In the meantime, here are several incredible Mississippi musicians who deserve a spot on your playlist.
1. Robert Johnson
Some say he sold his soul to play the guitar the way he did — a hypnotic, foot-tapping style that in preserved recordings sounds like the whimpering of storm winds. Born in Hazlehurst, Mississippi in 1911, Robert was the grandson of slaves whose guitar style helped lay the groundwork for rock 'n' roll. But his strumming days were short — Johnson died when he was just 27 years old. The details of his death are shrouded in mystery; theories range from strychnine poisoning by a jealous husband to syphilis.
Johnson was a true traveler, an itinerant musician who wandered to towns all across the Delta to play popular standards. Whether or not his own compositions were supernatural in origin, no one will ever know. Visit the Robert Johnson Blues Museum in Crystal Springs, Mississippi to learn more.
2. Faith Hill
As she sings in the iconic hit "Mississippi Girl," Faith Hill has traveled a long way from the little town of Star to the big stage. She's sold 40 million records and won five GRAMMY awards and three Country Music Association awards. Her early work, in particular the 1993 hit "Wild One," is just as catchy and addictive as her more mainstream pop hits like "This Kiss" or "Breathe."
Many speculate that the Rayna James character in Nashville is loosely based on her, so it's only fitting that in December 2015 the singer got her own marker on the Mississippi Country Music Trail in her hometown of Star, Mississippi.
3. Keyone Starr
Mark Ronson has compared new performer Keyone Starr to Chaka Khan. Check out their collaboration, "I Can't Lose," and visit her hometown of Jackson — made famous by a song of the same name performed by Johnny Cash: "I'm goin' to Jackson, I'm gonna mess around. Yeah, I'm goin' to Jackson, look out Jackson town."
Either tune is a good soundtrack for a trip to the Mississippi capital, one of the most buzzing cities in America. For live music, check out the legendary blues club F. Jones Corner on 303 N Farish Street. And in the hip Fondren neighborhood, the First Thursday monthly block parties see musicians playing on every corner.
4. Elvis
The King redefined what it meant to be a pop star. Everything changed when he first started marrying explicit sensuality with rockabilly in songs like "Heartbreak Hotel." And of course, the man had range. "Can't Help Falling in Love" still reduces me to tears every time I hear it. The Elvis Presley Birthplace, a two-bedroom shotgun house the family built in Tupelo, is a must-see stop on the Mississippi Blues Trail.
5. LeAnn Rimes
The performer of the chill-inducing "How Do I Live" was born in Jackson before moving to Texas as a little girl. By the age of 14 she'd already released her first album, "Blue," which reached number one on the Top Country Albums chart. The rest is musical history — 37 million records sold worldwide, two GRAMMYs, three Academy of Country Music awards, a Country Music Association award, 12 Billboard Music awards, and an American Music award…some of that Mississippi musical heritage sure rubbed off on her.
Her birthplace, Jackson, has played host to so many great musicians and recording studios — there are more than half a dozen Mississippi Blues Trail markers scattered throughout the city.
6. B. B. King
B. B. King could speak through his guitar. He was a music industry veteran, active for 65 years. The son of sharecroppers, King learned his first three guitar chords from his local minister. The B. B. King Museum, located in the town of Indianola, is not only an important stop on your trip through the South, it also has a larger social justice mission. The museum aims to use King's life story to inspire underserved children from the Mississippi Delta region.
7. North Mississippi Allstars
Addictive blues rock made in a post-grunge world defines the sounds of the North Mississippi Allstars. Brothers Luther and Cody Dickinson from Hernando, Mississippi make music with a love for the region and an eye toward classic rock.
Going into music was practically a given for the boys; their father was Memphis legend Jim Dickinson, who established the Zebra Ranch recording studio complex in Hernando in the '90s and worked with big names like Bob Dylan, the Rolling Stones, and Primal Scream. Zebra Ranch is still going strong — the North Mississippi Allstars recorded their 2013 album World Boogie Is Coming there.
8. Cedric Burnside
Best known for his powerful drumming and for being the grandson of the legendary blues performer R. L. Burnside, this GRAMMY-nominated musician is taking North Mississippi hill country blues across the globe, with an Australian tour this spring. Check out where the four-time winner of the Blues Music Awards' "Best Drummer" grew up in the town of Holly Springs, just east of the Mississippi Delta region.
9. Jimmie Rodgers
The grandfather of country music, Rodgers lived for the road. His own father worked on the railroad and he spent much of his short life touring. Songs like "In the Jailhouse Now" (popularized by the film O Brother, Where Art Thou?) became country music standards. If you find yourself in Rodgers' hometown of Meridian, visit the Jimmie Rodgers Museum. And if you're there in May, stop by the Jimmie Rodgers Music Festival.
10. Steve Azar
Faith Hill used to stand in the audience at this Greenville native's early shows to hear his unique take on straightforward, feel-good, pop country. Azar studied business at Cleveland's Delta State University — home of the soon-to-open GRAMMY Museum Mississippi — but when he moved to Nashville in 1993, he knew he was onto a career in music. Just two days in town and he was offered three song-publishing contracts.
11. Howlin' Wolf
As so many African Americans did in the early 20th century, Chester Arthur Burnett made the journey straight north from the Mississippi Delta to Chicago. But Howlin' Wolf left in search of blues. He faced family repudiation for pursuing music, but producer Sam Phillips seems to suggest Wolf made a necessary sacrifice for the rest of us; NPR reported in 2010 that after hearing Howlin' Wolf's music for the first time, Phillips said, "This is where the soul of man never dies." His voice and style, developed while performing at musical gatherings around the Delta, were pure lightning.
Visit the Delta Blues Museum in Clarksdale, and then get your late night live music fix at Ground Zero Blues Club — it was co-founded by Mississippi resident Morgan Freeman.
12. Jimmy Buffett
At this point, Jimmy Buffett is more than just a musician; he's a lifestyle. His songs capture a hunger to get away from the 9-5, grab a tall drink, and unwind by the beach. He even has a group of followers who love his music and espouse his worldview. They call themselves Parrotheads. Buffett spent his college years in Hattiesburg, home of the University of Southern Mississippi. Check out the historic Saenger Theater and the Longleaf Trace — one of the longest converted rail trails in the country, running for 41 miles between Hattiesburg and Prentiss — while you're in town.