in paid partnership with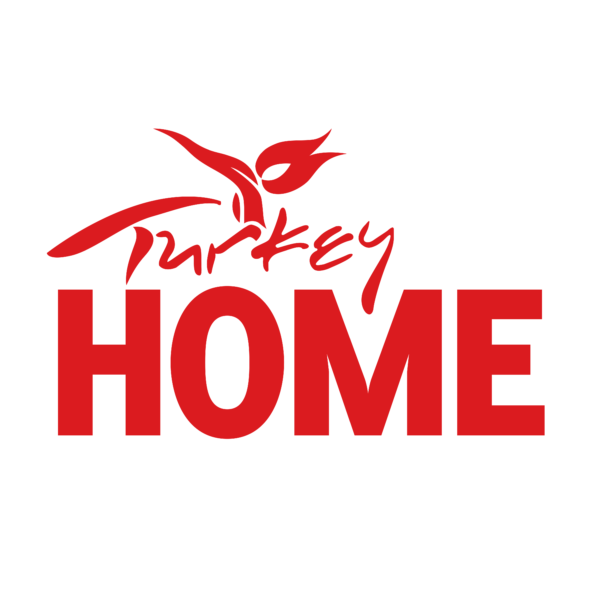 1. Sezen Aksu
Sezen Aksu has the kind of voice that, when you hear it spilling out onto the street from a cafe radio, you just have to sit down and buy a drink for the sheer pleasure of listening to her sing. While Turkish isn't a "musical language" like French or Italian, Sezen's thick, rich voice certainly draws you in.
Had the parents of the uncontested Queen of Turkish Pop had their druthers, she would have pursued a "stable" career like medicine or engineering. Growing up in western Turkey's Bergama district, she used to wait until her parents left the house before going out on the balcony and singing to the gathering crowd below. Now, 40 years later, she's still filling stadiums and wooing a whole new generation with songs like "Unuttun Mu Beni?" ("Have You Forgotten Me?") and "Ballı" ("Honey").
2. Pinhâni
If ever there were a band that made you want to curl up with a cup of coffee and watch the rain, it's Pinhâni. Lead singer Sinan Kaynakçı's nuanced voice could weave a spell over any broken heart with hüzünlü (melancholy) songs like "Bir Anda" ("In a Moment") and "Ne Güzel Güldün" ("How Beautifully You Laughed").
But the group isn't all breakups and wistfulness. They've got lazy, sunny Saturday morning songs like "Günaydın Sevgilim" ("Good Morning, Love") with its folksy kazoo, and fun collaborative efforts like "Düğün Dernek" ("Wedding Feast"). On the band's latest acoustic album, Canlı Yayın (Live Broadcast), they team up with Black Sea singer Ayşenur Kolivar for a rollicking tune that smacks of bluegrass in "Sevduğum Yanımda Uyusun" ("Let the One I Love Sleep Beside Me").
The name Pinhâni is Persian for "secret," but once the band's music was featured in the coming-of-age show Kavak Yelleri (Poplar Winds, 2007-2011), the cat was out of the bag and their popularity has been growing steadily ever since.
3. Yalın
Yalın's music is just flat-out fun. Top-down, wind-in-your-hair, weekend-road-trip fun. His sweet spot is happy-sappy love songs like "Benimki" ("Mine"), but even his "sometimes life sucks" songs, like "Ah Be Kardeşim" ("Oh Brother"), are catchy and upbeat and have a way of getting stuck in your head all day.
Hüseyin Yalın got hooked on music when he was a kid and his dad would play him Gipsy Kings on the guitar. He went on to make six albums and a number of hit singles, and has maintained his humble, laid-back nature despite being one of the top names in Turkish pop. His most recent album, Sen En Güzelsin (You're the Most Beautiful), is a collection of crisp, romantic tunes with an infusion of distinctly Turkish notes coupled with the occasional playful whistle line and fiddle frenzy. Just try to keep your feet still.
4. Taksim Trio
The Tasksim Trio comprises three close friends: Hüsnü Şenlendirici on the clarinet, İsmail Tunçbilek on the bağlama, and Aytaç Doğan on the kanun (the zither's Turkish cousin). The word taksim means "division" and is best known as the name of the most happening district in Istanbul, but the word also refers to an instrumental solo. And when these three blend their taksims into one, the effect is part Bosphorus breeze, part heady scent of the Spice Bazaar, and part opulence of an Ottoman palace all set to music. Theirs is the sound of Turkey, pure and simple.
5. Görkem Şen
The otherwordly sounds Görkem Şen crafts with his yaybahar have the power to transport you to the plains of Central Asia, the depths of the ocean, and the far reaches of outer space, all within the span of a few notes.
It took him five years to create the yaybahar, a huge instrument — we're talking big enough to fill a room — made up of a neck with fretted strings and a set of coiled springs that carry the vibrations to a pair of drum membranes below. While the result of his stroking the coils or hitting the drums with a mallet would make for great sci-fi movie effects, where the yaybahar really shines is when Şen plies the strings with his bow to produce his mesmerizing melodies.
6. Tarkan
No list of Turkish musicians would be complete without a nod to Turkey's Prince of Pop himself. The Washington Post compared him to Elvis because of what he's done to advance the genre. Tarkan set the stage for Turkish pop in the 1990s and hasn't left it since.
Branded as a rebellious and provocative shock to the traditional Turkish music scene ("Those tight pants! That earring!"), Tarkan gave the "hungry-for-all-things-Western" youth of the nation a homegrown idol to worship. With its darbuka beat and a chorus punctuated by a little juicy lip-smacking, his trademark song "Şımarık" ("Naughty") earned him a huge fan base in Europe. (It's been covered in two dozen languages, including the English version, "Kiss Kiss," by Holly Valance.) Later hits like "Şıkıdım" ("Who Do You Think You Are?") and "Dudu" ("Woman") have kept fans of all ages thronging by the hundreds of thousands to his concerts.
7. Demet Akalın
Former model and actress Demet Akalın brings her skills from the catwalk and the screen to the studio and the stage, making her a long-standing Turkish pop powerhouse. Twenty years and 13 albums into her career, her deep voice is still topping the charts with hits like "Mucize" ("Miracle") and "Ders Olsun" ("Let It Be a Lesson"). She won Best Song of the Year in 2013 with "Türkan," inspired by the Queen of Turkish cinema, Türkan Şoray. The song is a roller coaster of a musical journey where the tempo swings from carefree to drown-your-sorrows and back up again, all with a beat that will make you wish you'd brought your shaker belt.
8. Murat Boz
With a voice like honey and a baby face to match, Murat Boz is the star of teenaged girls' bedroom walls and nightclub dance floors. He got his start as a backup vocalist for big names like Tarkan and Nil Karaibrahimgil, and then quickly became a star in his own right with hits like the highly danceable "Gümbür Gümbür" ("Fast and Furious") and "Vazgeçmem" ("I Won't Give Up") (both of which would make great running playlist additions. Just sayin').
In 2011, Boz became a jury member on O Ses Türkiye (The Voice – Turkey). And in 2012, at the 39 Golden Butterflies Awards, he was named "Best Turkish Pop Music Male Vocalist."
9. İlhan Erşahin
Listeners of Putumayo's world music collections might recognize İlhan Erşahin's chill jazz numbers "Fly" (Sahara Lounge) or "Girl" (Euro Lounge). A wizard on the saxophone, Erşahin moved to New York in his teens to hone his skills. He developed a love for punk and electronica at the same time. That's resulted in traditional Turkish pieces punctuated by a sweet dance beat.
The Turkish-Swedish musician's Manhattan club Nublu has been a hotbed of creativity for budding musicians since its opening in 2002, with the experimentation-friendly atmosphere paving the way for fusions of Brazilian, African, and reggae music with improvised jazz. Involved in directing the Istanbul Jazz Festival for years, Erşahin went on to use his passion for releasing new artists with new sounds to birth the Nublu Jazz Festival, an annual event in New York, São Paulo, and Istanbul.
10. Sıla
Sıla Gençoğlu sings her fair share of fast, upbeat songs, but it's in soulful ballads like "Yara Bende" ("I'm Wounded") that she really shines. Her rich, full voice is perfectly suited to lyrics of longing and desperation, with a strength reminiscent of Sezen Aksu. In fact, her career initially took off after she and Aksu co-wrote the theme song for the TV series Sıla, a melancholic drama about a modern Istanbul woman who marries the head of a wealthy Kurdish clan.
Her hit "Dan Sonra" ("After"), a sassy "My life is better without you" breakup song, made it big on the European charts, and in 2008 she teamed up with the Colombian group Ciclon to make "Yaz Geliyor Heyoo" ("Summer's Comin'!") — Latin rhythms with a Turkish twist that will make you want to get up and get your salsa on.
11. Ozan Doğulu
While a DJ may not be considered a "musician" by all (fight it out amongst yourselves), DJ Ozan Doğulu is most definitely a curator of sound who keeps nightclubs hopping and commuters smiling through the most torturous of Istanbul traffic jams.
His dad, Yurader Doğulu, is a well-known musician and his brother Kenan is a pop star and Eurovision contestant — music is a family passion. His album 130 BPM Moderato reads like a who's who of the biggest names in Turkish music: Sezen Aksu, Şebnem Ferah, Tarkan…Moderato combines the renowned talent of his guest musicians with beats all his own for an outstanding sound experience. In the second track, "Harika" ("Seven Wonders"), he teams up with his brother Kenan and pop legend Ajda Pekkan for a high-energy mix that will keep your headphones thumping and your feet grooving. Get ready for amused stares on the subway.
12. Sertab Erener
Slumdog Millionaire fans will recognize Sertab Erener's hit "Rengarenk" ("Colourful") as the masala-tinged Turkish cover of A.R. Rahman's Hindi song "Ringa Ringa." But back home, she's best known for her powerhouse performance of "Every Way That I Can" — it won Turkey first place in the Eurovision Song Contest in 2003.
Originally an opera student before she crossed over into pop, Sertab has a versatile voice and an impressive stage presence. She has produced albums in both Turkish and English, and her take on "One More Cup of Coffee" was featured in the semi-biographical film about Bob Dylan, Masked and Anonymous.
13. Orhan Gencebay
Orhan Gencebay — or "Orhan Baba," as he's affectionately known — strummed his way into Turkey's heart in the '60s as the father of arabesque music, a style laden with Byzantine, Ottoman, and Arabic influences. A master on the bağlama, he composed his first professional piece, "Ruhumda Titreyen Sonsuz Bir Alevsin" ("You Are a Flame Flickering Eternally in My Soul") at the age of 14, and then went on to make three dozen albums and star in as many movies. His songs passionately capture the Turkish spirit of hüzün (melancholy) and conjure up images of rain-soaked nights in foggy-windowed meyhanes (pubs), the clinking of rakı glasses, and the bittersweet longing of lost love.
14. Nil Karaibrahimgil
Dancing on the line between "edgy" and "lollipop sweet," pop singer Nil constantly uses her lyrics to challenge the confines of women's roles in Turkish society. Her "girl power" song for the Orkid "Kız Gibi" ("Like a Girl") ad campaign flips traditional stereotypes on their head by telling girls to embrace the hero-side of their gender. "Evlenmek Gerek" ("Time to Get Married") tells the story of a girl who's not quite ready to trade in her dreams for rice making and baby raising, no matter how much the neighbours may talk. And in "Pırlanta" ("Diamond"), she wrestles with the tension of making her own way in the world while still wanting a man to pursue her heart.
"Keep your money in your pocket…I bought my own diamond ring…But if I don't have a lover in my arms, what good is a diamond on my finger?" And the bottom line: "How many carats is your soul? That's what this girl wants to know."
15. Gaye Su Akyol
Gaye Su Akyol's music is like indie meets One Thousand and One Nights. Her heavy, undulating voice weaves a spellbinding tapestry of alaturka mystery and modern lyrics…If it weren't for the bass guitarist and the keyboardist wearing animal masks, one could be forgiven for thinking they'd stumbled into the Sultan's harem instead of an Istanbul nightclub.
The title track from her 2014 album Develerle Yaşıyorum (I Live with Camels) is an arduous journey into the barrenness of a broken heart, where "the desert crushes my insides like fire, and the blinding sands are a witness." She turns minor-key misery into something so hauntingly beautiful that staying in the depths of despair doesn't sound so bad, so long as she keeps on singing.
16. Barış Manço
What's not to love about a guy who can make a hit out of a song titled "Domates, Biber, Patlıcan" ("Tomato, Pepper, Aubergine")? Teens of the '70s loved Barış for his signature long, flowing hair and his role in the birth of the Anatolian Rock genre. Kids of the '80s and '90s traveled the world with him and learned his songs through his variety show 7'den 77'e (From 7 to 77). And even in 2015, 16 years after his death, kids in households across the nation wake up on the first day of the post-Ramadan Sugar Festival singing his words, "Today is the holiday, get up early kids, put on your best clothes…"
Heavily influenced by Elvis, Barış Manço made it big in 1970 with "Dağlar Dağlar" ("Mountains, Mountains") and then went on to compose more than 200 songs. He stood out as a modern version of the traditional aşık (wandering folk poet) in an era when most songwriters were hung up on love and romance. The combined flavour of his traditional roots and modern style are best captured by his song "Lahburger," a ballad about the love child born of the mingling of the hamburger ("a dream made of double cheddar") and Turkish lahmacun ("spiced, sauced…with frescoed dough"). East meets west at its delicious musical best.
Featured image: Tays