in paid partnership with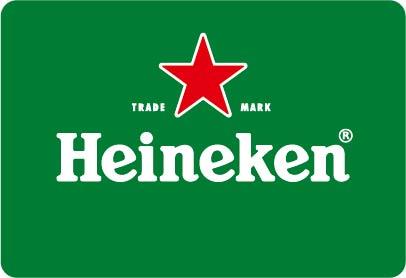 MONTREAL IS FULL OF POTENTIAL, whether you're an early bird or a late-night partier. The most European of Canada's major cities, and the second largest, it's home to one of the best live music scenes in the country (maybe even the continent), and during the summer there are literally hundreds of festivals to attend. The issue isn't finding things to do all day…it's deciding what to leave out.
Morning
Montreal is one of the most bikeable cities in North America, and its maze of paths will lead you pretty much anywhere. Start the day by hopping on your bike and heading down along the Lachine, a network of canals that link the city to the Atlantic. You'll pass the famous Farine Five Roses sign on your way to your breakfast destination: Atwater Market. Buy some pastries and fresh fruit, or sample the hand-dipped chocolates (no judgment on your breakfast choices), and you can pick up some food for lunch or dinner while you're there.
If the wares of Atwater aren't to your liking, head a bit farther into St Henri to Deli Sokolow, a Jewish deli and ice cream shop that opens at 6:30am and serves breakfast till 3. Try the latke poutine and you might think you died and went to himmel. If you're in town before May 2016, you can hit the micro-roaster St Henri Cafe and have a cup of what Montrealers agree is some of the best coffee in the city. When you're done snacking and drinking, check out La Gaillarde, an ethically and locally made consignment shop that promotes local designers and offers amazing deals (especially on the downstairs sales racks).
The Old Port is a short bike ride away. Return your rental (or chain your bike) and wander through on foot, stopping at the Montreal Museum of Archaeology and History to explore the history of Montreal and learn about pirates. Walk a couple of blocks over into (relatively tiny) Chinatown and grab a bubble tea or some Chinese pastries on rue De La Gauchetiere.
Afternoon
If you're looking for a mellow change of pace and have a few hours to kill, visit Bota Bota on its floating platform with a view of Habitat 67. Right in the Old Port, this Nordic spa provides some crazy pampering. It relies on alternating cycles of hot water, cool water, and steam, and offers a self-guided exploration package as well as more traditional spa services, including massages, facials, and a super tasty gourmet lunch. They also have daytime discounts so it won't break the bank.
If you want to continue as you are, walk uphill on St Laurent, stopping at Eva B cafe boutique for a freshly made vegetarian lunch, hot tea, and a paper cup of popcorn to snack on while you browse the cutting-edge vintage fashions and costume pieces. If you're lucky, the owner and his fantastic white beard might be there, smoking cigarillos. A bit farther up, hit up Freak Lunchbox and get a bag of the weirdest candy you can find. Stop in Parc du Portugal on Marie-Anne and St Laurent and eat your candy while watching the world go by, or carry it up to Parc Jeanne Mance and cheer at the softball games.
Continue farther into the Plateau and, if it's Sunday between 1:30 and 4:30pm, visit the incredible and bizarre Fireman's Museum on St Laurent and Laurier. Ask for the tour or just look on your own; I particularly like the cases of crushed and melted helmets retrieved from fires. If it's not Sunday, walk up Laurier to Juliette & Chocolat for buckwheat crepes and luxuriously rich brownies drowning in chocolate sauce.
Evening
Head back to Pensione Popolo, your digs in the tiny guesthouse above one of the city's best live music venues, to shower and change. You get two free passes to any of their shows with your stay, so consider that on your list of things to do this evening.
You can unload the groceries you bought earlier at Atwater and cook them in the kitchen on the second floor…or save them for tomorrow's breakfast and go wander the streets in search of a tasty dinner. I suggest Kinoya, the sushi tapas restaurant on St Denis that looks like the interior of an amazing wooden ship and offers happy hour specials 5-7.
When you're done eating, walk back up Rachel to Divan Orange and enjoy their often quirky shows. You can also check out this list of festivals for special events to your taste. Either way, you can keep walking or, if you're tired, hop a bus ($3.25 one way) to the Quartier des Spectacles and check out some of the outdoor interactive art. If you're in the mood for some stage performances, look for shows at Place des Arts or, if you speak French, Theatre du Nouveau Monde.
Night
Now that you've taken in some culture and some dinner, it's time to engage with Montreal's infamous nightlife. Bars close at 3am, so you'll be well-served with a little bar crawl along St Laurent, or head straight to Apt 200 and play arcade games while you enjoy your beer or cocktails and the house party vibe.
Next, hit Stereo and dance for hours. As the dance floor shuts down and you have to stumble out into the night, you can hop a cab to La Banquise and enjoy late-night poutine…they're open 24 hours.
Congrats, you survived a full day in Montreal! Now go lie down and get ready to start over again tomorrow.