in paid partnership with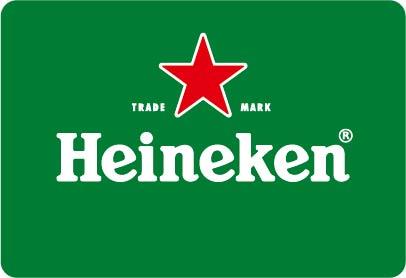 YOU HAVE 24 HOURS in Canada's eco-obsessed, nature-surrounded western metropolis. Here's the ultimate selection of places to eat, see, and do.
Daylife
Breakfast / Brunch
For some cities (ahem…European), tea and a croissant passes as breakfast. Can't fool us around here. Breakfast, and especially brunch, is an important day starter. Intense recreation, after all, is difficult without a hardy meal.
Flew into town on a red-eye? Out drinking till late? The Templeton serves brunch until 3pm. This old-school diner in the heart of downtown has delicious eats using free-run eggs, handmade specialty sausages, naturally smoked bacon, and a touch of sass. Paul's Omelettery is just across the Granville Bridge from downtown, and this well-loved establishment specializes in — you guessed it — the city's finest omelettes.
Waffle lovers and coffee connoisseurs head to the tasty, bistro-styled Café Medina, situated two blocks from the elliptical, Coliseum-like Central Library downtown. Farmer's Apprentice was once a Kitsilano neighbourhood secret…until it won restaurant of the year. And you can't do that without a fantastic brunch. The smoked steelhead trout, potato salad, mussel emulsion, and sorrel will set you on the right foot.
You've eaten, now it's time to enjoy what Vancouver does best — nature.
Beaches
As soon as summer hits, many locals try to spend at least a few hours at the seashore each week. There are nine city beaches to chose from; here's what you'll find at some of the favourite spots:
Third Beach: Considered more of a locals' hang, this white-sand spot is tucked into the northwest section of Stanley Park. It features plenty of cut-off jean shorts, tattoos, beardos, and bicycles. Add to the bike pile with a rental from Spokes Bicycle Rentals, located near the Stanley Park entrance.
Wreck Beach: You'll have to travel farther to get here, but you have the option of wearing nothing once you arrive. Vancouver's only nude beach sits at the far end of the University of British Columbia, with the forest of Pacific Spirit Park as its backdrop. Nudity plus university students…you do the math. Distance from downtown: 12km (7.5 miles); Wreck Beach is 25 minutes by car, or 54 minutes via the #4 or #14 bus from Pacific Centre Mall.
Kits Beach: Across the Burrard Street Bridge from downtown is the closest thing you'll get to a California beach experience — plenty of bikini babes, beach volleyball, beachside basketball, and ball-capped muscle dudes walking their pit bulls. Consider taking a False Creek Ferry or Aquabus from underneath the Burrard Bridge to Granville Island and stocking up on beach snacks at the Granville Island Public Market. And before you stroll the 2km (1.2 miles) to Kits Beach along the seawall, make sure you check out the six massive silo murals, painted by Brazilian twins OSGEMEOS, just east of the market.
English Bay: Less than 2km (1.2 miles) along the seawall from Third Beach and you're at Vancouver's main downtown strand. English Bay attracts West Enders and tourists in equal measure. Amenities include kayak rentals, a concession stand, Cactus Club Café, a swimming raft, and volleyball courts. Throughout August, English Bay also serves as the staging ground for the Honda Celebration of Light — the largest offshore fireworks competition in the world, drawing 400,000 spectators each evening.
Hiking
Vancouverites love to hike. The handful that hate being healthy can be found slamming PBRs at Dude Chilling Park. For the rest of us forest-trail enjoyers, here are a couple suggestions.
Quarry Rock: Thirty minutes' drive from Vancouver in the North Shore Mountains is this easy, 1.5-hour hike. The rock outcropping at the top offers beautiful views of the Indian Arm of Burrard Inlet, the little village of Deep Cove, and the mountains around Belcarra Village.
As an alternative, rent a kayak or SUP board from Deep Cove Kayak and explore spectacular Indian Arm, the southernmost fjord on the continent. Afterward, stop at Honey's in Deep Cove for Vancouver's best doughnuts.
Goat Mountain: Take the Grouse Mountain Skyride up to the Grouse Mountain ski area (an experience in itself), then follow trail maps for this intermediate 8km (5-mile) hike on the North Shore. Four hours later and you'll have incredible views of Vancouver, Mount Baker in Washington State, and Vancouver Island.
For a full list of hiking trails in the Vancouver region, check out Vancouver Trails.
Afternoon delight
You've hit the beach, maybe gone for a hike. How about some art?
Vancouver Art Gallery: This retrofitted old courthouse sees many impressive national and international traveling exhibits come through. Currently showing until October 4th is "500 Years of Italian Painting." And, on select Fridays, the gallery transforms into a space for art, music, booze, and live performance when it hosts FUSE.
Museum of Anthropology: Located on the grounds of the University of British Columbia, this award-winning, Arthur Erickson-designed building houses one of the world's finest collections of Northwest Coast indigenous art, as well as cultural artefacts from around the world. Plus, it's really close to Wreck Beach (see above).
Museum of Vancouver: Running from now until September 7th, "The Happy Show" takes over the museum's galleries and in-between spaces (stairwells, hallways, restrooms) in order to ask, in the most interactive, fun way possible: What makes us happy?
Sundown pitch and putt
The sun is setting and you still haven't played any golf? Even if you're not a huge fan of traditional golf, pitch and putt (18 holes ranging from 40 to 120 yards) is good times. Grab a few cold drinks, stow them in a cooler, and head up to Queen Elizabeth Park, located about 5km (3 miles) from downtown. Just remember to keep the drinks on the down-low.
Also in Queen E Park are the tropical gardens inside the Bloedel Conservatory and one of the city's best restaurant patios at Seasons in the Park.
NIGHTLIFE
Eat good food
For its size, Vancouver has an impressive selection of fantastic restaurants. You want steak and frites until the cows come home? Go to Paris. You want delicious, often organic and locally sourced veggie, meat, and fusiony dishes from around the world? Come to Vancouver.
In the vibrant, ethnically diverse Commercial Drive neighbourhood, try the lively atmosphere of La Mezcaleria. It offers a wide variety of mezcals and high-quality tequilas to go with traditional Mexican dishes.
If you're a sushi lover and can't make it to Japan for dinner tonight, Vancouver is #2 (some say it's on par). Arguably the most famous sushi joint in town (since 1971) is the Anthony Bourdain-, Tom Cruise-, and Bon Jovi-approved Tojo's. But if you want a fantastic and little-known sushi stop, my personal favourite is Kaide Sushi Bar, downtown at the edge of Yaletown.
For Indian, Vij's is generally regarded as top pick. If you can't swing it (it's a bit on the pricey side), right next door to Vij's 11th Avenue location is Rangoli, their poor-man's version of themselves. Also quite salivating.
And then there's the vegetarian fare. The Naam has been a local institution since 1968. Greenpeace started here over a Dragon Bowl and a Chai Shake. It's open 24/7, which makes it an amusing place to be on a Saturday night / Sunday morning around 4am when the parade of post-rave revellers are coming down from their highs.
For a more upscale veggie and vegan experience, visit the beautifully designed Heirloom. If you're on a budget and you don't mind loud music or college students cooking your meal, check out Foundation on Main Street.
Drink more drinks
Much of the world likes to drink. A lot. Vancouver is no exception. Here are some venues and nights that provide a platform for getting enjoyably sauced:
On Monday nights, good live jazz happens at Pat's Pub & Brewhouse (established 1914), in the Patricia Hotel. It's smack dab in the middle of the gritty Downtown Eastside, but don't worry — while some area residents are in seriously rough shape (addiction, poverty, marginalisation), they're rarely out to harm anyone. But, as with anywhere, be street smart.
The Twin Peaks-themed Black Lodge, is replete with cabin kitsch and campfire-scented incense and offers cool cocktails, along with vegetarian fare including the Log Dog: a smokie stuffed with avocado, cream cheese, tortilla chips, jalapeños, and salsa. The Shameful Tiki Room on Main Street comes with Polynesian décor, expertly crafted vintage cocktails like the Mai Tai, Voodoo Grog, and Volcano Bowl, plus live surf bands and ukulele players on select nights.
If you find yourself on the cobbled streets of Gastown, be sure to stop by Guilt & Co, a cool, alluring basement lounge with thick stone walls, cute and friendly staff, an extensive beer selection, live music, burlesque dancing, and comedy.
Feeling a little risqué? On the last Wednesday of each month the Astoria on East Hastings hosts Rent Cheque, Vancouver's tattooed hipster-girl amateur strip night (winner takes home $500). It's refreshingly devoid of money-to-burn, suit-and-tie hedge-fund dudes. But be warned, this night of wild fetish mayhem is not for everyone.
Granville Entertainment District
If clubbing is more your thing, well…luck be with you. Every summer weekend Granville Street downtown closes to vehicles and becomes a pedestrian party zone. Tons of clubs attract hordes of young bridge-and-tunnel revellers, and honestly it can turn into a bit of a hot mess.
Two pubs stand out as saving graces, however. At the south end of Granville is The Morrissey, a rock'n'roll hideout that's hosted Kings of Leon, the Pixies, Band of Skulls, and more. The Bottleneck, on the opposite end, is a low-key spot providing quality food, inexpensive drinks, and nightly DJs. And because it's right underneath the world-famous Commodore Ballroom (opened in 1929), it's the perfect place for pre-show drinks before heading up to see international touring acts.
A break from the booze
If pubs and clubs aren't your thing, see a Broadway musical or 20th-century classic theatre performance at the beautifully restored Stanley Theatre, a South Granville landmark since 1930. Or check out a performance by the Vancouver Symphony Orchestra at the 2,780-seat Orpheum Theatre, opened in 1927.
A 15-minute skytrain / subway ride from downtown to Bridgeport Station will have you at the Richmond Night Market, North America's largest night market since 2000. It provides Vancouverites and visitors with a North American take on the massive street markets found in Asian cities like Hong Kong and Taipei, and features 250 merchandise booths, 80 food vendors serving Asian street food and desserts, and diverse, family-friendly entertainment.
Most locals are happy to point you in the right direction and give you suggestions for what to do. Some may even invite you to join in their own festivities. Just remember to enjoy your visit, explore the city, have and make fun. You'll likely want to move here.