in paid partnership with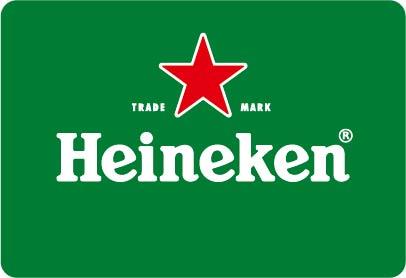 CALGARY'S EXPLODING POPULATION means there are plenty of sophisticated people with disposable incomes looking to blow off steam when they're not working. And while that means the city's got some high-priced entertainment options, you don't necessarily have to break the bank for a night on the town. Here, a guide to the best that Calgary has to offer on any night of the week.
Monday
A good deal's a good deal, and you'd be silly not to indulge in the cheap sweets offered by Margarita Mondays at Salt and Pepper. Be sure to visit their location in historic Inglewood, where you can explore the decidedly unique stores (including Plant — a store fully devoted to terrariums) before you down some half-price booze jugs on the Mexican restaurant's sweet patio.
If you're looking for some laughs, Calgary's small but dedicated comedy community can often be found huddled around the one-foot stage at indie bar Broken City, who host their Comedy Monday Night on a weekly basis. The event boasts a wide spread of talent, from first-timers through local veterans and touring comics, and there have even been a handful of surprises — recent guests have included Bob Odenkirk and Zach Galifianakis.
End it with a nightcap at Milk Tiger, Calgary's beloved hole-in-the-wall bar that mixes up a wide variety of traditional cocktails. The tiny bar can get extremely full on busier nights, but it's even better for a quiet early week nightcap.
Tuesday
For dinner, celebrate Taco Tuesday with a twist. Calgary's Tubby Dog is a punk rock institution known for its all-ages music events and deliciously strange hot dog concoctions, but on Tuesday nights it transforms into a traditional taqueria complete with soft tacos, tostadas, and Coronitas. Be sure to show up around 7pm, because once they run out of toppings they're done for the night.
Cheap Tuesday night movies are no longer a thing of the past, and while you could visit any big box theatre you'd be best to support your local art house cinema. The Globe is the place to go if you're looking for some adventurous filmmaking from around the world. On Tuesdays, all shows will only run you five dollars.
Looking to indulge a late-night sweet tooth? The recently-opened Corbeaux Bakehouse serves up locally-roasted Fratello coffee, world-class meals, and remarkable desserts. Its wide open seating style adds to the atmosphere, while the menu offers plenty of options for an after-dinner snack. The eatery is open until 10pm most nights, extending its hours to midnight on Fridays and Saturdays.
Wednesday
Much more than the chain restaurants that litter areas of downtown, Calgary's culinary scene is becoming world class. Among the many favourites is Charcut, a roast house located in the lobby of the St. Germain Hotel downtown. All of the restaurant's many, many meats are butchered and cured in house (you can see into the kitchen thanks to a handy menu), and they boast mouth-watering sides and top-class cocktails. If you show up early enough in the day, they serve classic home-made lunches at seriously affordable prices.
Fans of live roots, folk, and country will find plenty to love at the Inglewood institution, the Ironwood. This bar, eatery, and live music venue boasts some serious history and some excellent musical acts, both touring and local. If you're looking for some western music without the garish cowboy feeling, just keep an eye out for the Ironwood's iconic sign.
Brand new hangout Good Luck Bar is a refreshingly simple spot. In a city dominated by fancy, high-end bars with exceedingly expensive beers, the hard-to-find spot has plain black walls, incredibly cheap beer (cans only) and an easygoing vibe. That simplicity also means it can be transformed into anything — the venue regularly hosts impromptu DJ nights, vogue parties, and live concerts. On Wednesdays, it's all about the YouTube karaoke. If you can find the karaoke version of any given song on YouTube, you can sing it.
Thursday
Thursday is most certainly the new Friday, and you'll be hard-pressed to find yourself bored on the weekend's penultimate night.
For an affordable yet elegant dinner, visit Briggs. With an incredibly diverse and creative menu, the restaurant's reasonable prices almost seem like a mistake. There's a deep selection of sharing plates if you're feeling adventurous, along with some standard (but no less impeccable) meat and potatoes if you'd like to stick to an entree. As is common in all of Calgary's restaurants, Briggs also boasts a brilliant cocktail menu.
Save room for more drinks, however, because right next door to Briggs is National on 10th. The National is a recent hit from the Concorde Group and boasts four locations across town. What makes the 10th Ave S.W. location special, however, is its facilities. Upstairs, you'll find a fancy bourbon room, while the basement is a full-on bowling alley. Knock down some pins while you knock back some craft beers.
If you're still keen to keep going, continue down the block to the Hifi Club, whose legendary Hai Karate night has been a Calgary staple for over a decade. Hosted by the Smalltown DJs, it's the city's hottest dancefloor for electro, EDM, trap, and hip-hop — and there's often a line down the street to prove it.
Friday
You certainly won't be partying alone on Friday night, when many of the weekend warriors come out to play. That's hardly a bad thing, however, as Calgary's got plenty of fun to go around.
Start your evening with a late-afternoon drink at Container Bar. This space opened last year in the Kensington neighbourhood when the folks behind the Brasserie and Kensington Wine Bar noticed they had a large alley space between their two buildings, and opted to turn it into a quirky outdoor space. One of Kensington's best kept secrets, they offer everything from delicious snacks to unique cocktails with an emphasis on unique kinds of gin.
If you'd prefer some craft beer, the Last Best brewery recently opened their bar and restaurant downtown. They've got a deep selection of locally-made beers, including a caramel flavour that's basically liquid gold.
Speaking of liquid gold, indulge your sweet tooth with a trip to Village Ice Cream, a local and hand-crafted ice cream company that's spreading joy (and maybe a cavity or two) throughout the East Village.
There's no shortage of DJ nights vying for your attention on a Friday night. One unique choice is Nervous Breakdown, a vinyl-only evening of vintage soul, garage, and rock 'n' roll at the Drum and Monkey.
Saturday
If it's nice out, you'll want to hit the bike paths and go for a ride along the river. Be sure to stop at the historic Simmons building, which has recently been converted to house a Phil & Sebastian coffee shop and Sidewalk Citizen bakery.
Proving that Calgary's not entirely meat-minded, vegetarians should opt for an evening at The Coup. A staple of 17th Avenue S.W., the restaurant offers everything from delicious vegetarian and vegan cuisine to creative cocktails.
For something a little more beefy (or piggy), head over to the Palomino Smokehouse. From succulent brisket to bacon-wrapped corn on the cob, you'll have no trouble getting enough protein for dinner. Then you can work it all off on the dance floor — it's also one of the city's most respected venues, hosting everything from country music to metal and punk on its two floors.
If you'd prefer your music without guitars, cap your Saturday with Broken City's legendary hip-hop night. Playing all of your favourites from the '80s through today, you'll hardly find a better spot to yell along to the hits while sweating it out on the dancefloor.
Sunday
If you can manage peeling yourself out of bed in time for brunch, there are plenty of Calgary eateries competing for the best eggs benedict. A recent favourite is The Beltliner located, naturally, in the heart of Calgary's beltline.
The downtown Stephen Avenue stroll is virtually deserted compared to the buzzing swarm of workers that fill it up on a week-day lunch hour, but that means you'll have plenty of space to breathe it all in. You can also take in some art at Calgary's largest museum, the Glenbow.
You'll want to burn off some calories anyway, because Sunday night is all about an enormous family dinner. From chef Justin Leboe, the contemporary Model Milk stands as one of Calgary's finest dining experiences. Take it all in with their Sunday Supper, a four-course meal that costs $35 per person. Though it's a set menu, it changes every week meaning you'll be sure to come back on the regular.