in paid partnership with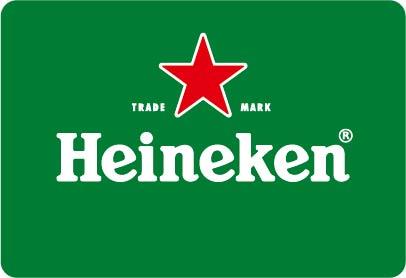 MONTREAL IS A CITY RENOWNED for its art, its bars, and its truly amazing culinary experiences (french fries cooked in duck fat, anyone?). With free workshops and festivals crammed into every hour of every day, you have to work hard in Mtl to narrow your options to only two or three per spectacular night out. Here's an attempt.
Monday
Start your week by pacing yourself…while there are definitely "dance your face off" options, consider heading to Randolph Pub Ludique, an unusual bar / restaurant filled with thousands of board games. Patrons can try any game on the shelves for a $5 cover, and enjoy some tasty snacks and drinks as well.
If you're looking for something a bit more upscale and worldly, check out L'Orignal ("the moose"), in the Old Port. Open from 6pm till late (remember: last call is 3am in Montreal), they have a seasonal menu, an onsite oyster shucker, and a long list of customers clamouring for oven-roasted venison. Reservations are a must.
You can also head over to Wheel Club for Hillbilly Jam. A city institution, this country and bluegrass live music venue was founded in 1966 and draws a large, appreciative crowd with its down-home decor.
Tuesday
From 8pm on (although almost everything in Montreal starts late), check out the spoken word and music performance cooperative Kalmunity. They collaborate, riff, and slam at Les Bobards in an activism-fueled and accessible organic improv every week.
After rocking out, head down St Laurent to Rachel and look for the big red door with some small Japanese characters on it — that's Big In Japan Bar. They have top-notch whiskey flights, a dark and intimate atmosphere, and the prestige of semi-secrecy.
When the doors close at 3, head farther up Rachel to La Banquise, the 24-hour poutine joint. While they have other things on the menu, their main draw is about 20 different kinds of poutine (at its most basic: french fries, gravy, cheese curds). Try the Taquise, with guacamole and sour cream. That should keep you going for a few hours, until…
Wednesday
While technically it's a morning activity, the once-monthly Morning Gloryville could also appeal to night owls who haven't gone to bed by 6am. At this early morning dance party, DJs spin house, funk, and dubstep while everyone rocks out, or possibly enjoys the free massages or face painting.
After a day of napping, the Montreal Museum of Contemporary Art is half price from 5-9pm, so you can squeeze a little culture into your day before heading out again.
Where are you going tonight? The Lab cocktail bar. They make their own syrups and have a flotilla of flaming cocktails, as well as waiters who juggle drinks like it's their job (which it kinda is). If that sounds too flashy for you, you could try Baldwin Barmacie, a quiet bar with warm amber chandeliers and an amazing gin fizz.
Thursday
For some reason, most of the art openings (called vernissages) in the city happen on Thursday nights. Check CultMTL or Vernissages Montreal for daily listings, or just find an area with small galleries and do a tour. You'll see some interesting art and get free wine and snacks at every stop.
If you're still hungry, go to Sparrow Bar. Dinner here is served until 11pm and made from local and organic ingredients. The place also has a late night special from midnight to 3am — all house cocktails, mixed drinks, draught beers, and wines by the glass are $1 off.
The Concordia University urban dictionary calls a crazy grinding dance floor "Tokyo Thursday," after the famous nightclub's well-known party night, now going into its seventh year. Check it out. After working up a sweat and an appetite, head over to Main, home of arguably the best smoked meat sandwiches in Montreal (really, it and rival deli Schwartz's are duking it out for the title), open till 5am.
Friday
Start the evening at iSaute, an all-trampoline space where you can literally bounce off the walls until midnight. That could make you one of two things: hungry or thirsty. If you're hungry, go to Chez Claudette, a tasty diner open 24 hours from Thursday to Saturday. If you're thirsty, trundle over to Montreal landmark Gibeau Orange Julep and enjoy their delicious orange concoction that tastes like a melted creamsicle. They're open regular bar hours, so you can sip one till 3am and watch all the nightlife go by from their outdoor terrasse.
If at any point during the evening you need a quick snack, pop over to Fairmount Bagel. Open 24 hours, they're a tasty and easy way to top off your night when the bars close. They'll toast you a sesame seed bagel and slap on some cream cheese and lox for less than $5.
Saturday
Not strictly a nightlife opportunity, Kem CoBa ice cream is too good to pass up, and they're open every day but Monday until 8pm. The brightly painted facade leads the way to such delicacies as salted butter, chai tea, and 92% chocolate homemade ice cream…and their softserve twist with sorbet changes regularly (last I checked it was caramel-pear).
If you want a more substantial meal, you can make a reservation at Au Pied de Cochon and investigate their posh French cuisine. I once ate there and saw them carry past a boar's head with a lobster stuffed in its mouth…but they're best known for the "duck in a can" and their fries in duck fat. If you're a vegetarian, don't bother.
It's hardly a struggle to find something to do on Saturdays, as the city is always sizzling. To name a couple…you could check out some metal and punk shows at Foufounes Electriques, an infamous venue on Ste Catherine Street East. Or at half past midnight, get to Mado, the best drag show in town.
Sunday
No summer Sunday in Montreal would be complete without a trip to the Tam-Tams. It used to be just a hippie drum circle meeting every Sunday from noon to sundown at the angel in Parc Mont Royal. Now, as soon as the sun comes out, the park fills with drum circles, slackliners, LARP swordfighters, circus students practicing acrobatics, and, over by the gazebo, a DJ playing EDM while young kids in furry costumes dance frenetically. In short, it's the most happening place in town, and it usually goes until midnight or 1am.
As far as non-Tam-Tams music goes, you have two other options: Go to bluegrass night at dive bar Barfly and enjoy some good old-fashioned banjo picking, or head over to Parc Jean-Drapeau for Piknic Electronik, the 3-9pm dance party happening every weekend all summer long.
When you're done dancing, stop at local brewery Dieu du Ciel! and enjoy some of the best microbrews you'll ever drink. You can see their distillation apparatus through the window, and they have a tasty and large selection of options. Open til 3 every night, all week long. If you're too tired for that, stop at Ta for a pie (try the butter chicken), and head home to sit on your balcony and chat with your neighbours. Welcome to your week in Montreal!