in paid partnership with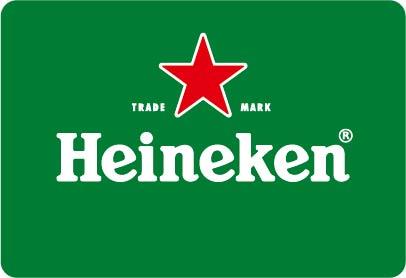 TORONTO'S A CITY CONSTANTLY EVOLVING. With new restaurants, bars, and events being added almost daily, it's an exciting place to be and you're guaranteed a full schedule any day of the week. With a little bit of something for everyone — from indoor bocce to weekly bar choirs — you're bound to find your niche in this city.
Monday
Monday in Toronto is considered industry night. But that doesn't make it exclusive. In fact, it's probably one of the best nights to eat out. Since it's a traditionally slower night for restaurants, a host of places offer discounted dishes and set menus to entice you in.
Head to Rasa Bar for their $35 set menu including your choice of crispy shrimp po'boys or truffle gnudi followed by a sweet surprise. It pairs nicely with their $5 pint specials and live music. Porzia, an Italian restaurant on West Queen West (the city's design district), also drops the price on their extensive wine collection, offering 20% off bin ends and three dishes for $33. If you're feeling generous in the spirit of industry night, you can buy the kitchen or service staff a round — a trend that's emerging as an optional add-on on restaurant menus across the city.
Cap the night off with Second City, Toronto's improv and sketch comedy group — shows start nightly at 8pm for $25. Or join for free following the show when the comedy troupe does live improv for 20-30 minutes to test out new material.
Tuesday
Ever considered busting out those singing chops outside of the shower? In Toronto, you can join hundreds of others doing exactly that at Choir! Choir! Choir!, a drop-in, no-commitment singing event started by two Torontonians in 2011. For the price of $5, hundreds of strangers gather at a downtown bar, split into high, middle, and low registers, and belt out new arrangements of pop hits. The group has gotten so popular that they've sung with the likes of Tegan and Sara and appeared at the Toronto International Film Festival. To attend, all you have to do is join the Facebook group and listen to the songs beforehand.
When the tunes die down, make the trip to the Junction, an up-and-coming neighbourhood in the city's West End, and grab some buck-a-shuck oysters at Hole in the Wall. This narrow but cozy bar was one of the first places to make its mark on the changing face of the area.
Wednesday
When the sun goes down on Wednesdays, park yourself in a seat at 99 Sudbury Street, an event, art, and gym space, for their Open Roof Festival, a weekly film and music happening. The festival features independent artists and Canadian films set to the backdrop of the night sky. For the price of admission ($15) you're also supporting local artists, as all the money raised goes right back into Toronto's independent music and film industry.
After the credits, change pace and wind up at Sneaky Dee's for What's Poppin', a weekly hip-hop dance party. The graffiti-laden Tex-Mex joint is a long-time institution on College Street and worth the visit just to say you've been. If you make it to last call (2am here in Toronto!), take the short trip downstairs to their first-floor restaurant for King's Nachos, a meal of epic proportions most definitely meant to be shared.
Thursday
A few years ago, Toronto's Ossington strip was home to seedy bars and dodgy characters. Since then, the area has emerged as a buzzing hotspot — albeit filled with hipsters. Start your night on the Bellwoods Brewery patio and taste one of the beers brewed onsite. Bellwoods is one of many new breweries in Toronto's exploding beer scene, where even city councilors are petitioning for Toronto to be a beer capital.
For dinner, experience historically inspired Canadian fare at Boralia, one of Toronto's best new restaurants. The menu features dishes from pigeon to bison, the decor fur throws and wood rafters that transport you straight to the cottage. Or you can skip straight to dessert and try to nab one of the city's most sought-after ice cream sandwiches at Bang Bang.
From there, order a tequila at Reposado, or try your hand at Elton John-themed pinball at Get Well. If live music is for you, check out what's playing at the Dakota Tavern, a saloon-like concert venue. One of the best parts of this street is that you never have to go more than one block before you find another great watering hole or restaurant. Plus, The Lakeview, an old-fashioned diner at the top of the strip, is open 24 hours.
However, if you're lucky enough to be here on the first Thursday of the month, grab a ticket to the Art Gallery of Ontario's First Thursdays event. This monthly happening is jam-packed with live music, art, talks, food, and drinks in an exceptional setting.
Friday
In 2013, Bar Isabel emerged on the scene as one of the most talked-about restaurants in the city. Their Spanish-inspired dishes will start your Friday off right with mixed meats, grilled octopus, and fresh oysters. Alternatively, you can try their sister restaurant, Bar Raval, that opened just this year. Touted as one of the most beautiful in the city, the Gaudi-inspired setting will put you right in Barcelona. As a mostly standing-room-only snack bar, it's a great place to start mingling with the Friday night crowd.
If you can tear yourself away from the gourmet food, head to another recently opened bar, Track & Field, around 10pm. As the first-ever indoor lawn games bar, this massive space has two bocce ball lanes, two deck shuffleboard lanes, and crokinole tables. With a carefully crafted drinks list, it's the perfect addition to the rise in activity-fueled bars in Toronto. Expect this place to be packed, so stake out one of the lanes they keep open for use or pre-book online.
Saturday
Assuming it's summer and you've just finished up a beautiful day on the Toronto Islands, it's time to eat. Check out People's Eatery in Chinatown for a tasty hybrid of Chinese- and Jewish-inspired snacks, or treat yourself to one of Momofuku's group of restaurants in the centrally located Shangri-La Hotel; you'll have the option to chow down on ramen in the Noodle Bar, gather a group of 4-10 for a larger dinner at Daisho, or try a tasting menu at Shoto.
If you're one for dancing the night away, strap on dress shoes and get to the Fifth Social Club, an ex-loft turned upscale nightclub.
But for a true taste of Toronto, take the short Uber ride to the Drake, a hotel and overall nightlife powerhouse that hosts three floors of various events. In this self-proclaimed 'hotbed for culture' you'll find the Underground, a DJ-driven dance party, starting at 10pm. Need a breath of fresh air? Escape the sweaty dance floor and head to the Drake's Sky Yard, one of the city's best-rated rooftop patios.
Sunday
No Sunday in Toronto is complete without brunch, and there are plenty of options. If you enjoy people watching, check out Local in Liberty Village and try their El Caesar, filled with Mexican spices, topped with a pepperoni stick snack, and served in a glass boot.
Another great Sunday location is Kensington Market. In the summer, the first Sunday of the month sees the streets shut down for pedestrians. If you can find Cold Tea, a bar tucked away in the back of the Kensington Mall, hit up their Sunday BBQs for new collaborations every week between some of the city's best bars, breweries, and eateries.
Finish your week off at Bar Hop with $5 pints and chilled-out vinyl. They have constantly rotating taps and cask ales always on offer. Check out their original location on King West, or keep your eyes peeled for their three-storey second location that's opening soon — evolution in a city defined by change. Welcome to Toronto!