in paid partnership with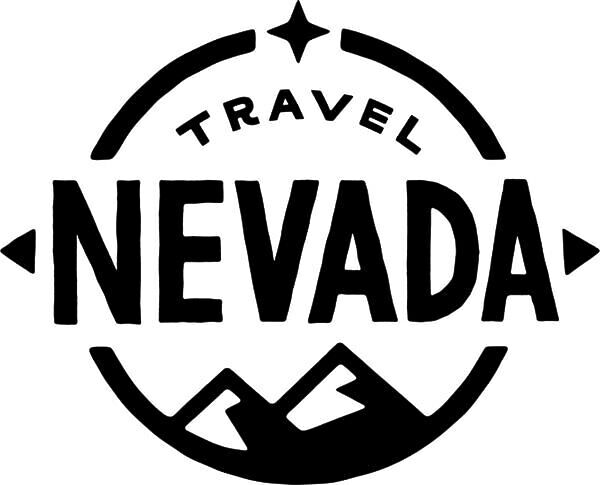 1. I stopped defining states by their biggest cities.
There's more to Nevada than the seductive billboards and bright lights of Reno and Vegas (though they are pretty spectacular in their way). In small towns like Elko, I saw where thousands of fiery cowboy poets gather to celebrate lore of days gone by. Historic towns like Virginia City, and straight-up ghost towns like Rhyolite, made me feel like I was on the set of an old Western movie.
In Great Basin National Park, I walked among bristlecone pines said to be the oldest living things on Earth (over 4,000 years). Lehman Caves' marble and limestone walls seemed to me to be the perfect homes for elves. There's so much more to Nevada than its major cities.
2. I threw out the barren desert stereotype.
Nevada might bring to mind monochromatic images of Death Valley or the Mojave Desert, but there's lushness here, too — whether it's the pine trees and mountain peaks of Tahoe or Elko County's Ruby Mountains, home to sweeping valleys and hiking trails dotted by glacial lakes like Lamoille, with its mirror-like water. The views of arching blue skies from the top of the 10,000-foot Liberty Pass will be something I'll always remember.
3. I quit worrying about messing up my manicure.
In Nevada there's no shortage of four-wheeling, rock climbing, caving, stargazing, and mountain biking adventures, but there is a shortage of excuses to not get out and explore. One night of camping on the endless stretch of cracked sand at Black Rock Desert was enough to convince me that I should be making the most of the outdoors here.
4. I stopped being afraid of the dark.
Nevada's known for the bright lights of the Las Vegas Strip, but even more luminous are the intense nights at Great Basin National Park, a newly designated International Dark Sky Park. The Milky Way seems to spiral straight out from Wheeler Peak — the park's highest point — and up overhead into a burst of stars and planets and galaxies. Endless pinpricks of light pierce the sky. I've never felt so small.
I want to go back to the park to use the rangers' telescopes and make use of the observatory that's being built, to look up at Jupiter and see the raging storms that stripe the planet, to swoop over to the Andromeda Galaxy and wonder how the tiny cloud of white I'm seeing through the lens can contain 1 trillion stars.
And I want to return to follow the star trails in Tonopah — said to be under some of the darkest skies in the nation — and trace the constellations from the Nevadan side of Death Valley National Park, yet another International Dark Sky Park.
5. I ditched my claustrophobia.
In Lehman Caves I saw bubbling calcite formations that look like popcorn and stalactites so big I felt I'd been shrunk to the size of an insect. I saw how hundreds of shield formations can look like flailing jellyfish frozen to stone. At Fallon's Hidden Cave, an hour east of Reno, I learned the history of the American Indians who stored their precious items here for millennia, and that Churchill County's Humboldt Cave is the site of what researchers think is one of the earliest human settlements in North America.
There's still more to explore. On Death Valley's edge, Devil's Hole is filled with 92-degree geothermal waters where endangered iridescent pupfish — some say they're the world's rarest fish — swim among the limestone.
6. I stopped thinking of art only as paintings hung in stuffy museums.
The oldest-known petroglyphs in North America, carved as long ago as 15,000 years ago into boulders northeast of today's Reno; a cemetery of neon signs where Instagram stars capture their pic of the day under the Vegas sun; surreal stacks of 30ft-tall painted boulders rising from the Mojave; a forest of junk cars stuck upside down into the scorched soil of the small town of Goldfield — Nevada's full of creativity, even (especially?) in the more remote pockets of the state.
7. I quit panicking when I lost cell service.
After a few days hiking the Sierra Canyon Trail in Genoa and the Black Mountain Trail in Henderson, I found I wasn't even trying to find cell service or post my progress to Facebook. Nevada has a way of putting my feet back on the ground.
Even just outside of Vegas there are incredible hikes among aspen and pine forests — like Cathedral Rock, where I took in the incredible views of the peaks of the Spring Mountains stretching up above stands of ponderosa pines — and the chance to enjoy some good old-fashioned solitude.
8. And I gave up my reliance on GPS.
65% of Nevada is BLM-owned public land — ready to be explored. Finding a physical map, holding the accordion folds to my nose, smelling the ink and pending adventure in the Mt. Charleston Wilderness Area near Vegas, or the High Schells Wilderness near Ely — this is as good as it gets.
9. I started feeling okay with not having it all right now.
Outside of the cities, the wide-open landscape of Nevada seemed to be encouraging me to slow down. Out on the trails, the silence and the feeling of being disconnected from the modern world — while simultaneously being more strongly connected to the natural one — forced me to listen to my own thoughts instead of thumb-tapping my phone for answers.
This is what Nevada has done to me.