in paid partnership with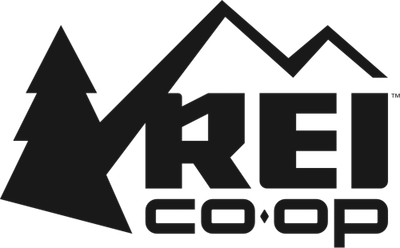 IT DOESN'T MATTER if you're pulling up to a family campsite in your car, heading out into the backcountry, or going ultra-light and long distance — there's gear you can bring along that will make your camp experience so much more comfortable…and so much cooler. Here are some ideas you might not have thought of.
CAR CAMPING
1. Solar shower
Bathing in that lake sounds amazing until you realize no actual washing takes place when you run shrieking out of the ice-cold water. Save the lake for photo opps, and do your real bathing with a portable solar shower. This one from Seattle Sports holds five gallons (enough for a small crew of campers) and if you fill it and set in the sun for a couple hours, you'll have a nice, warm option for washing off all the accumulated sunscreen/bug spray/mud/sweat/tears from a day of hiking around the park.
2. Folding saw
Axes tend to be heavy, and splitting firewood with a hatchet after a long day of exploring outside can be more energy intensive than you bargained for. Camping saws make quick work of cutting up firewood; they also simplify the process of gathering deadfall (if you're in a protected area, remember, cutting down trees is not going to be on your agenda for the evening). Try this 15-inch Sven folding saw, made in Denmark from Swedish steel.
3. Mood lighting
This might seem obvious, but I've got teeth marks on my flashlight from all the nights I held it in my mouth, refusing to acknowledge that a headlamp is essential and worth the investment. But if you're car camping in style, why stop there? This solar-charged BioLite NanoGrid LED Lantern and Portable USB Charger charges your devices and gives off 360 degrees of light — for that warm, cozy-up-in-your-sleeping-bag glow.
Really going deluxe? Set up ambiance galore for your camp meal with the ENO Twilights LED Light String, with enough power to last 72 hours — which should be plenty of time to make your fireside dinner guests swoon.
4. Campfire cooking set
Like to show off your chef prowess even if the kitchen is a picnic table (or your lap)? Bring along the Primus Campfire Cutting Set and make everyone eating hotdogs envious of whatever creation you manage to pull together with this oak cutting board and stainless steel knife. It comes with a fabric case to make it easy to transport, and even if you just end up slicing hotdogs on it for show, it's easy to wrap it all up and clean it later, when you're back at home.
5. Your dryer lint + old candles + dental floss + egg cartons
This takes a bit of prep, but each DIY one-ounce fire starter lasts 15 minutes, is waterproof, and is pretty much guaranteed to start a roaring fire. It goes something like this:
Cut up a cardboard egg carton so you have 12 cups and stuff each one with dryer lint. Fold the tops over and pull them closed, then wrap them tight with dental floss, leaving a long strand to grab onto. Next, melt some old candle stubs (put them in a jar in boiling water in a saucepan). Turn the burner off once it's melted. Dunk your eggcups into the melted wax by holding the dental floss tail and make sure they're fully submerged. Let them dry on a paper towel for a couple hours…and voila — you have 12 fire starters ready for your next trip.
6. Double sleeping bag
Coupled up? Just super friendly? Either way, a double sleeping bag like this one from Big Agnes (which even has individual mummy-style hoods) can be a great way to share body heat. Not sure you can commit? Get two identical sleeping bags with opposite zippers. Even mummy-style bags will usually zip together, letting those sweet waves of heat transmit between the two of you.
BACKCOUNTRY CAMPING
7. Duct tape
Sleeping bag ripped and there are feathers flying everywhere? Need to keep a container sealed in your pack? Tent collapsing because a pole snapped? Use duct tape to fix just about any camping item in a pinch. Think you're getting a blister? Use duct tape on yourself — just lay it flat and wrinkle-free on your skin. If you already have a blister, tuck some cotton or gauze under the duct tape to protect it from the stickiness.
You probably won't need the whole roll (let's hope), so bring the leftover roll that's been kicking around in your junk drawer for years, or wrap a length around your water bottle.
8. Your old pill bottles
Need a little dollop of olive oil? Want to bring a couple band-aids? Really into cinnamon? Keep your old pill bottles (or TicTac containers) and fill them with camp-sized amounts of whatever you might need. (Just make sure what you've got is waterproof before filling it with olive oil and packing it in your backpack.)
Alternative: Cut a drinking straw into pieces and flame-seal one end, fill it with your favorite spice, and flame-seal the other end. Another alternative: Nalgene makes 8oz bottles with tight-fitting lids that last (nearly) forever.
9. A magic wand
It's not actually magic, but it looks like it is. A SteriPen that uses UV rays to sterilize water can be a great, low-effort way to make sure you don't end up in bed with beaver fever. It's easier than pumping a water filter by hand, and useful any time you're adventuring away from a reliable water source. (Bonus: It has a physical filter built in for that grainy water you scooped from the bottom of the lake.)
10. Resealable bags
Resealable plastic bags have saved my camping life a hundred times. Want to keep that pair of special socks dry for snuggling up in your tent? Put them in a plastic bag. It's raining, and you want to bring a book? Put it in a plastic bag. You're on a long bike trip and it turns out your shoes aren't waterproof? Put your feet in a plastic bag (don't laugh until you're desperate enough to try it.)
Garbage bags make great pack-liners as well — go for the heavy-duty kind that will last a long time and cut down on the ripping (and subsequent cursing when you find out your pajamas got wet).
11. Sandpaper + Tupperware
Glue some sandpaper to the top of a Tupperware container and store your matches inside. Your matches stay dry, and you have a durable surface on which to strike them!
12. Collapsible bowls (with lids)
This is probably not worth it if you're car-camping (just bring the whole kitchen), but totally worth it for backpacking or a longer trip — or if your car is really small. Collapsible bowls or even whole cook sets like this one from Sea to Summit can save a lot of space. Bonus points if they have lids and can double as containers for your leftovers; this set is durable enough to double as a cutting board. Double purposes are best-case-scenario when you're out on the trail. Heck, try triple-purposing.
13. Kitchen sink
Not only is this fodder for endless jokes about how you literally packed the kitchen sink, it's also super handy — yes, for washing dishes, but also for collecting water, taking a mini-bath, or giving ol' Lassie a good drink. This 20-liter Sea to Summit kitchen sink (made for camping) is lightweight (about 6 oz) and collapsible, and it means you can wash your dishes in warm water. Bring along some biodegradable Campsuds, and make sure to dispose of your dishwater in a responsible place (i.e., not on your tent pad).
SUPER LIGHTWEIGHT CAMPING
14. Emergency blanket
Tiny, lightweight, might save your life…and they make an excellent tent-footprint-in-a-pinch, if your dry desert camping trip just turned into more of a huddle-and-stay-dry-in-the-monsoon kind of adventure. Laying the emergency blanket out on the floor of your tent can provide an extra layer from all that moisture trying to work its way into your snuggly sleeping bags — and reflect your body heat back at you.
15. Corn chips
Yes, they're delicious camp snacks, but they also make great fire starters in a pinch. Don't dump the whole bag on (save 'em!) — just stack a few at the base of your stick tepee or log cabin to really get your fire blazing. Want a more natural option? Dried, dead needles from coniferous trees and dry birch bark work wonders.
16. Coffee filters + dental floss
Wrap some coffee in a coffee filter, tie the packet shut with dental floss, and steep it like it's tea! Cowboy coffee sounds amazing until you're still picking coffee grounds out of your teeth two hours later.
17. Dehydrated toothpaste
Dehydrated camp meals have gotten more and more delicious over the years (there's even ice cream), and it's easy enough to make your own dehydrated food if you have a dehydrator at home — but why stop with food?
You probably won't need your whole tube of toothpaste on a camping trip, and if you're trying to save weight in your pack, don't waste your money on little travel versions. Try a more eco-friendly version — before you go, squeeze dollops of toothpaste (about the amount you use when you brush your teeth) onto a plate and let them dry for three days or more. Store the dried-out dots in a resealable bag with a little baking soda, and you're good to go. Just add water once you're out on the trail.
18. Bivy sack
Going ultra minimalist? You'll at least need to consider the "big four" — pack, shelter, bag, and pad — but why not cut down on weight? Skip the tent and bring a bivy sack. The Outdoor Research Alpine Bivy is only 2 pounds (light compared to a lot of tents) and gives you 20 inches of breathing room.
Really want to shed weight? You could always find a spot to sleep under the stars…