in paid partnership with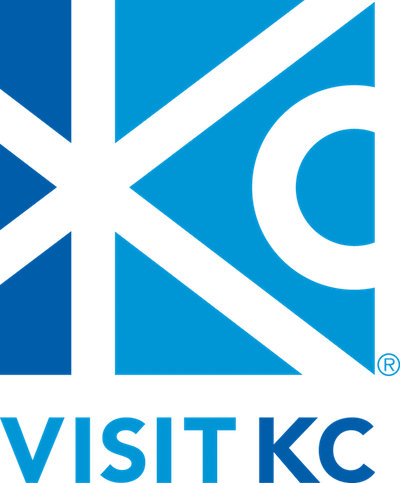 KANSAS CITY HAS ALWAYS been a food city, but with the booming restaurant scene showing no signs of slowing, that status is being perpetually updated. With so many places to eat, drink, and be merry popping up all over town, it's tough to know where to start.
Enter the bucket list. These 11 spots go beyond just taste — they're essential experiences every food-and-drink-consuming human should try at least once.
1. Exploring local ingredients at Justus Drugstore
It's fitting that Jonathan Justus opened his restaurant in his family's 1950s-era pharmacy, as the chef's style is more chemist than cook. Dishes feature the most local of local ingredients, though no one would know it — they're compounded in ways most locals would never recognize, like fermented sweet potato powder used to add a kick of umami to dishes, or a soy-less soy sauce made with Boulevard Brewing's Bully! Porter.
Perhaps the only thing more impressive than Justus' ingenuity is his dedication to KC-sourced ingredients. You can't get much more farm to table than when you set up said table in the middle of some of the nation's most fertile farmland. Many of the herbs and vegetables, like nettle, feral daylilies, and penny cress, are foraged locally, as is the sassafras used in the house-made root beer. Justus travels just 11 miles to pick up pork and beef from Paradise Meat Locker, an heirloom-breed processor that typically ships orders a lot farther — to some of the best restaurants on both coasts.
2. Witnessing the ultimate barbecue event in the ultimate barbecue town
For the past 38 years, hundreds of competitors from around the world have descended on Kansas City, smokers and grills in tow, vying for the opportunity to show off their barbecue chops…and ribs, and brisket. This, ladies and gentlemen, is the American Royal World Series of Barbecue®.
Tell yourself you'll just go for the smells. Then when you start to drool, head over to the vendor marketplace — or better yet, make friends with a competitor to land an invite to one of the tailgate-style private parties that pop up around the competition zone. With over $60,000 in prizes, including a $12,500 Grand Champion purse, the winners bring home some serious bacon, and most are willing to share.
If you're looking for award-winning barbecue anytime of year, head to Joe's Kansas City Bar-B-Que. The unassuming spot may be tucked into the side of a gas station, but the owners and their competition barbecue team are two-time American Royal Champions.
3. Savoring a beloved classic that almost never happened
Imagine Cake Boss, but for fried chicken. That's the level of passion and dedication to technique you'll find at Stroud's Home of Pan-Fried Chicken. In fact, it's rumoured cooks spend over a year training before they're awarded oversight of the frying pans. And the whole thing almost never happened…
Stroud's opened back in 1933, serving newly legal beer and basic "meat and three" meals, including their not-yet-famous pan-fried chicken, green beans, and cinnamon rolls. It took World War II and the rationing of beef and pork to bring the chicken center stage. By the time rations ended, there was no going back: Stroud's pan-fried chicken was on the map. So much so that it caught the eye of James Beard judges and became the first US restaurant to win a James Beard Award for Excellence in the Home Style category.
Chefs have won, but no other restaurants. None. Nada. Zilch. Just Stroud's.
4. Tapping the source of Missouri's best beer
When John McDonald couldn't find a beer he liked, he opened Boulevard Brewing Company 253 miles from Anheuser Busch and proved Missouri is big enough for two beer celebrities. Today, Boulevard Brewing's flagship Pale Ale and Boulevard Wheat beers can be found coast to coast, complemented by a harder-to-find-but-worth-the-hunt range of seasonals and the heartier, headier "Smokestack" series.
To truly appreciate their balanced brews, snag a ticket to the oft-sold-out, free brewery tour. You'll work up a thirst while learning how Boulevard turns lowly grain, yeast, water, and hops into liquid gold — all while producing zero landfill waste. Then enjoy a tasting while looking out over Kansas City's skyline from the patio of the brewery's beer hall.
5. Ordering a barbecue sandwich at Gate's, and living to tell the tale
The best barbecue in town is a heated debate in Kansas City, but one thing every local will agree on is that the ordering experience at Gate's Bar-B-Q is one of a kind. Whether that's a good thing or a bad thing — well, that's yet another debate.
Be sure to steal a glance at the menu as you walk in the door, because as soon as you step down the cafeteria-style aisle to the counter, you'll hear it — the trademark cry of the Gate's waitstaff, "HI! MAY I HELP YOU?"
Depending how you take it, it's either efficient service or just part of the experience. Either way, you best be ready to order. Anything you pick will be fantastic — this is Kansas City, after all. But if you freeze up, just shout back "Beef on bun!" and you'll get a sandwich heaped with tender, juicy, dry-rubbed brisket, spilling over the sides of the buttery bun. Equally unique is the Gate's sauce, which omits Kansas City's signature molasses for a spicier, tomato-forward variety.
6. Eating the meal you will compare to every meal after, for the rest of your life
Some might say a restaurant as upscale, as lauded, as exquisite as Bluestem feels unexpected for Kansas City. Not that chef/owners Colby and Megan Garrelts would be able to hear such nonsense over the clatter of the numerous James Beard medals and nominations they've racked up over the years, including Best Chef: Midwest, and semifinalist for Outstanding Pastry Chef in 2017 and Outstanding Restaurant 2015, 2016, and 2017.
The duo sources the best-of-the-best ingredients from around the world to create pre-set tasting menus of three, five, and ten courses, plus an optional wine pairing. From plating almost too pretty to eat to dessert straight from Megan's dedicated pastry kitchen, Bluestem seems more haute-cuisine than anything. However, the level of thought and care put into the food at Bluestem — to the point that the patron is totally at ease — now that is very KC.
(Note: If dropping a couple benjamins on dinner feels a bit steep, try Bluestem's sister restaurant, the Garrelts' laid-back, home-styled Rye.)
7. Tasting the best of Midwest flavors, from the Best of Midwest chefs
Chefs willing to experiment with ingredients are known for unlocking delightfully unexpected flavor arrangements. Naturally, when risks are taken, the occasional dish falls flat…but such is not the case at Room 39.
Despite a daily-changing menu built around seasonal, local ingredients, a visit to Room 39 consistently delivers Instagram-worthy dishes comprising home-grown provisions, served by one the most welcoming of waitstaffs. Think innovations like goat cheese gnocchi with crawfish and mushrooms or simple-yet-surprising breakfast dishes like Kevin's artichoke toast. James Beard-honored chef Ted Habiger and co-owner Andrew Sloan wouldn't have it any other way.
8. Filling up on late-night tacos on the Boulevard
Some of the best Mexican street tacos this side of the Rio Grande can be found on "The Boulevard" (Southwest Boulevard, that is), and, truth be told, locals head here all hours of the day to get their fix.
Some of the most authentic feeling (and tasting) spots are tucked into the back of abarrotes, or small grocery stores. At Tacos El Gallo, you can choose from the usual: asada, pollo, carnitas, and pastor, as well as a few varieties you won't find at more watered-down Tex-Mex restaurants: cabeza (beef head), buche (pork stomach), lengua (beef tongue), or tripa (tripe).
If you demand such luxuries as printed menus and actual plates, look for the bright-orange facade of Rico's Tacos Lupe. And just across the river in KCK, Taqueria San Antonio is also worth a mention — especially for their al pastor taco.
9. Sipping a Skyscraper Soda at Winstead's
A Kansas City institution if ever there was one. Winstead's has been slinging fresh-ground steakburgers from its art-deco diner on the edge of Country Club Plaza since 1940, and the usual suspects of fries and shakes (add hot fudge for 39 cents) accompany this KC tradition on the regular. Go for a genuine steakburger with "everything" and a 50/50 — the only satisfying answer to a question that's plagued commitaphobe foodies since the dawn of the deep fryer: "Fries or onion rings?"
However, one menu item at Winstead's is reserved for the most crowning of achievements: No school play, Little League championship, or outstanding report card is properly celebrated without piling into one of the mauve-and-teal corner booths for a Skyscraper Soda.
It's a six-year-old's dream come true: a foot-tall milkshake (or float), served in what can best be described as a vase, crowned with a heaping pile of whipped cream, four cherries, and a handful of extra-long straws.
10. Finding out why KC is the "Paris of the Plains"
You don't have to go to France to people watch from a cozy patio, nibble local caviar, and sip bubbly — or at least not since Ça Va opened in a small storefront on the edge of Westport.
The intimate bar is chic yet surprisingly comfortable, advertising "champagne for the people" and a staff that's anything but snooty. The bar list touts an impressive and curated collection of champagne, Spanish cava, and other fine sparkling wines — but right alongside is Prosecco on tap for $8, and, of course, Miller High Life (the champagne of beers).
But the seasonal sparkling cocktails are the real highlight at Ça Va. Expect an inventive blend of flavors, a signature of award-winning bartender Caitlin Corcoran. Current concoctions incorporate everything from Boulevard Brewing's Tank 7 Farmhouse Ale mixed with pineapple, mezcal, and rum in Pauwel's Paradise, to duck fat butter (yes, you read that right) alongside chili, bourbon, and brown sugar in Ruffled Feathers, a truly unique take on hot buttered rum… Think you can handle it?
11. Toasting the end of Prohibition at a bar that celebrates the good ol' days
KC history runs deep at Manifesto. The bar is heavy on ambiance, housed in the basement of the Rieger Hotel — built in 1915 by the same family who started one of the most successful whiskey brands in US history, only to be shuttered by Prohibition. Nearly a century later, the brand has been revived, and patrons of the Rieger Hotel can once again sip J. Rieger & Co whiskey in the basement bar (legally this time).
Don't stop at the whiskey, though. The digs may ooze turn-of-the-century grandeur, but Manifesto's menu has a hip, modern take on the classics. You can't go wrong with the Smokin' Choke, an Old Fashioned that plays homage to KC barbecue with applewood-smoked bourbon and maple syrup.
But above all, remember to honor the Manifesto's own manifesto, presented front and center on the menu. It urges customers to be kind, put down the phone, and "relax, and have a good time." After all, "we may have fancy cocktails, but we're just a good old-fashioned neighborhood bar." That's how we do KC.