in paid partnership with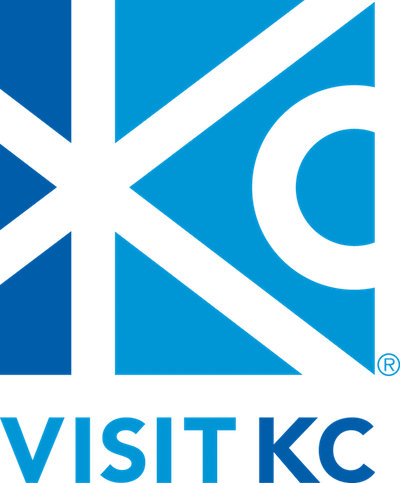 The major cultural renaissance taking place in the Midwest is worth bragging about — 21 times over. And leading the region's decades-long creative charge is Kansas City, an easy drive for millions of Americans in the heart of the New Midwest.
Every year, KC innovates — new breweries and wineries, new top-notch museums and cultural hotspots, new next-gen barbecue joints, and new options for outdoor adventure. So even if you've visited before, your next trip to Kansas City will show you all new reasons to fall in love. Here's why.
1. Downtown is expanding, Kansas City-style…
There are even more options to bed down in downtown KC with the recent opening of the stellar (800-room!) Loews Kansas City Hotel. The skyline-defining spot pays tribute to its New Midwest surroundings in its decor, and its restaurants and bars make serious use of locally sourced ingredients. Stay here and you can walk — or ride, for free (see below) — to just about anywhere.
2. …and public transport is free.
Kansas City is the first place in the country to offer free public transport. Both the KC Streetcar — opened in 2016 between Union Station and City Market — and now the citywide bus service are free for all riders. Budget-friendly fall getaway, anyone?
3. Exciting distilleries are opening…
Tapping into the city's anti-Prohibition history a century later, new Kansas City distilleries are popping up around town, and they've even created an officially recognized flavor called "Kansas City Whiskey." Opened in February, West Bottoms Whiskey Co. claims the title of KC's newest distillery — for now.
4. …and Midwest wines are on the rise.
With a deeply rooted history that lay dormant for decades following Prohibition, wineries in Kansas and Missouri are once again starting to register on the radar of in-the-know wine lovers. Find your new favorite Midwest-grown grapes at KC Wineworks, which serves only Missouri-grown pours.
5. Live music is back.
As clubs and lounges reopen their doors, live music is back in the air around 18th & Vine, Kansas City's historic jazz district. Catch shows at venues downtown as well, including the iconic Green Lady Lounge, where local jazz musicians play original compositions into the wee hours.
6. There's now more wonder to be had at Wonderscope.
The Wonderscope Children's Museum of Kansas City has moved to a huge new space — 30,000 square feet indoors, half an acre outdoors. Now, the little ones have even more room to get crafty with hands-on exhibits about science, technology, engineering, art, and math. From pint-sized barbecue joints to climbable caves to steam engines, it's all loosely KC-themed, of course.
7. Made in KC makes it simple to shop local.
Made in KC is a delightful one-stop shop for all things Kansas City, featuring locally made products and souvenirs. Actually, it's a collection of one-stop shops, with locations throughout the metro that feature cafes as well as inviting retail spaces. Whether you're after something specific to commemorate your trip or just want to browse the incredible offerings — from home goods to clothing, one-of-a-kind art pieces to locally crafted cosmetics — of Kansas City creators, Made in KC makes it easy.
8. Union Station now has more than just its own history.
Bringing together more than 1,000 original objects and photographs, Holocaust museums around the world have collaborated to create the most comprehensive exhibit on Auschwitz to date. It's all on display now through January 2022 at Kansas City's Union Station — and KC is one of only two cities in the US to host the groundbreaking installation.
9. It's time to celebrate over 100 years of the Negro Leagues…
KC has long been a baseball town. The Negro Leagues — professional leagues for Black players during the early and mid-20th century who at that time were excluded from the Major Leagues — were founded in 1920 at a Kansas City YMCA. You can learn about the famous players and hear their stories at the Negro Leagues Baseball Museum, one of many KC cultural gems.
10. …and the return of the Monarchs.
Kansas City's minor league baseball team has revived a historic moniker: the Monarchs. The longest-running team in the Negro Leagues, the Monarchs produced more Major League players — think Jackie Robinson and Hank Thompson — than any other franchise. And now spectators can watch the Monarchs hit moonshots for the first time since the 1960s.
11. The barbecue is still smokin'…
Kansas City already has more than 100 barbecue restaurants serving up its signature style of smoked meat and sauce, but even more names continue to be added to its impressive roster. To scout out the full list and start checking off spots on your barbecue bucket list, download the KC BBQ Experience app.
12. …but the food scene is getting even more diverse.
KC is rightfully known for its homegrown slow-smoked barbecue, but the city's flavor palate goes well beyond brisket. Recent additions to Kansas City's globally inspired food scene include Baba's Pantry, dishing out Palestinian favorites, and Poiō, with its beloved interpretation of mouthwatering Mexican barbecue. From James Beard awards to "cheese slippers," it's all being crafted, roasted, carved, or cooked up in KC.
13. KC has the region's best art museum, and it keeps getting better.
Home to more than 35,000 pieces, The Nelson-Atkins Museum of Art is perhaps the premier institution of its kind in the Midwest, if not the nation, with a renowned collection of Asian art and European paintings. But that doesn't mean its exhibits are dusty and out of touch — current displays tap into topical narratives in American culture, including pieces on the Black experience by the Kansas City-based African American Artists Collective. Meanwhile, famous works are being shown in a new light — literally — with Monet's Water Lilies set in a new immersive display.
14. Kansas City now has a women's soccer team…again!
They're back for the first time since 2017, thanks to an expansion by the National Women's Soccer League that was awarded to the city last December. Wondering what they're called? That gets announced this coming November, with fans ready to chant the new name next season (May to August, 2022) at Legends Field.
15. KC shopping is international in spirit — and best done outdoors.
Kansas City's Country Club Plaza, an outdoor shopping district sporting historic Spanish-inspired architecture, is an integral part of KC's urban-outdoor lifestyle. Though the outdoor trend is bigger than ever these days, this isn't exactly a 2021 grand opening: Country Club Plaza was one of the nation's first planned shopping centers, doors open since 1923.
16. Kansas City is on the A-list.
Jason Sudeikis, the disarmingly charming star of Ted Lasso, isn't the only celebrity who touts KC hometown pride. Actors Paul Rudd, Don Cheadle, Rob Riggle, and singer Janelle Monáe all hail from KC, too. (Even Walt Disney had KC roots!)
17. The trails are even longer…
The Katy Trail, the USA's longest developed rail-trail at 240 miles, will eventually cross the entirety of Missouri from east to west. The newest segment was unveiled this summer, and walkers and cyclists can now head out for a day on the trail from south of downtown Kansas City. (In the coming years, it's planned to connect right to Country Club Plaza!)
18. …and some of them wind through town.
Thanks to new offerings from Urban Hikes KC, four- to six-mile treks can be had right in downtown, highlighting KC's mix of modern and old-school history. Hike through the city's art scene, hike from one wine-and-cheese spot to another, hike along KC's portion of the Santa Fe Trail — there's loads to explore in a city this culturally significant.
19. Two words: (even more) craft beer.
Boulevard Brewing Company, a stalwart of Kansas City beer known from coast to coast, is still going strong, but more craft breweries are continually coming online, showcasing KC's unique take on hops, malt, and yeast. Catch the latest with the KC Tap Tour, a digital pass that offers deals and discounts at 27 local breweries.
20. Here, world history hits home in virtual reality.
Kansas City is home to the National World War I Museum and Memorial, the country's official — and only — museum dedicated to the Great War. A new virtual reality experience called War Remains presents the conflict from a soldier's point of view, and Dan Carlin, the legendary host of the Hardcore History podcast, provides the narration.
21. KC is still the City of Fountains.
Second only to Rome, the number of fountains in Kansas City is truly monumental. Beautifully designed with distinct architectural features that span more than a century's worth of styles, many of them grace the city's parks, giving you even more to explore on your outdoor-KC days. How many of the 200+ will you uncover on your trip?