in paid partnership with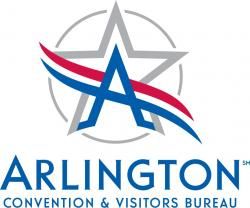 There are a lot of big-ticket things to do in Arlington — catching a Cowboys game, seeing the Rangers play, and riding a death-defying roller coaster at Six Flags Over Texas chief among them. But that's the obvious stuff you can find with two clicks and a Google search.
On the other hand, there are some spots you'll only uncover if you're on the ground asking the people who know. Here are seven places where you can eat, drink, dance, and shop like you've lived in Arlington for years.
1. Storm Farm — for pick-your-own strawberries
It's not often you can pick your own farm produce within city limits — from the ground, not from the shelf. But at Arlington's Storm Farm, you can pluck locally grown, organic strawberries fresh from the plant. Strawberry season kicks off in mid-March and lasts until late May. Just grab a small basket and start picking whatever you want to purchase. And remember: The smaller ones are usually tastier.
Once the season has come and gone, the farm closes for a short while before reopening for watermelon and cantaloupe harvesting in the summer and again for pumpkin-picking season (aka decorative gourd season) in the fall. But whenever you decide to go, be sure to check their Facebook page beforehand — Mother Nature is the one that makes the ever-changing rules, not the staff.
2. Green's Market — for expert-picked produce and…antiques?
Green's Produce and Plants isn't a farmers market — it's a plant nursery and a huge collection of owner Tom Baron's hand-selected vintage finds from estate sales and auctions across the country. Because why not? Actually, the produce and plants at Green's are hand-selected, too. Staff pick out the fattest avocados, the best local peaches, and those really giant seeded watermelons that grocery stores don't seem to carry anymore. When Halloween comes around, Green's has the best pumpkins and gourds for fall decorations.
Green's is in West Arlington and is open-air, but not uncovered. (Because this is Texas.) It's known for its buy-one-get-one sales, so follow the market on Facebook to be the first to know when one pops up.
3. Daiquiri Depot — for a margarita to go
New Orleans may have its ubiquitous drive-thru daiquiri shops, but here in the DFW metroplex — the birthplace of the frozen margarita machine, thank you, thank you, you're welcome — we have frozen margs from Daiquiri Depot.
Daiquiri Depot is a locally owned bar with colorful walls of frozen margarita machines that you can sample, mix, and — get this — take home with you by the gallon. The jugs — 16, 32, 64, and 128oz — are specially sealed so that everything's legal. The flavors change regularly, but you've gotta try Hurricane, Piña Colada, and Octane. Tailgating season wouldn't be the same without it (and, you know, neither would Christmas).
Bonus: They've also got candied yams and meatloaf. (Just gonna leave that tidbit of intrigue right there.)
4. Tom's — for potato-chip-crusted chicken-fried steak
The Dallas Observer proclaimed Tom's Burgers & Grill the greatest diner of all time after the Houston Press discovered (and promptly called the Observer about) this potato-chip-crusted chicken-fried steak. Yep, Dallas and Houston are buzzing about this place that Arlington residents have known and loved for years.
Want another reason to eat at Tom's? Bacon jalapeño gravy. Ask for this secret menu item at the chrome-decorated diner for all things greasy and good.
5. Arlington's "star" neighborhoods — for chasing a dream
As part of a public art installation, the city of Arlington commissioned a group of Texas-based artists to decorate six-foot-tall fiberglass sculptures with their interpretation of what makes Arlington the "American Dream City." There are 20 sculptures to find throughout Arlington's Cultural Arts, Downtown, and Entertainment Districts, and they're all totally different.
Here's an Instagram challenge: Take a selfie with all of them and tag your photos with #StarOfTexas and #AmericanDreamCity. If you get all 20, you'll receive a free t-shirt and be entered in a drawing to receive some awesome prizes. Livin' the dream, indeed.
6. Orchid City Cafe — for stir-fried ice cream
There's plenty to explore on the eclectic menu of fusion cuisine at Orchid City Cafe, but stir-fried or "rolled" ice cream is the unexpected specialty on an already great menu. It'll be made from scratch right in front of you, blended with toppings, and then rolled up like a cannoli.
Pro tip: Don't miss the Grease Monkey, a combination of Nutella and banana, or the Oreo Mudslide. There's even a green-tea matcha concoction for the die-hards.
7. Gene Allen's Gifts — for a "Happy Box"
Gene Allen's Gifts is just like those old pharmacy gift shops from mid-century, but bigger and better — again, this is Texas! Gene Allen's truly offers a little bit of everything — from elegant calligraphy invitations to homemade Texas fudge, with holiday ornaments, Vera Bradley bags, clothing, candles, and only-in-Texas gifts in between.
Among their best sellers, the Happy Box is filled with a Musee Bath Bomb, Dionis Hand Cream, Tyler Diva candle, individual facial masks, a purse pack of printed tissues, a lip gloss keychain, and a Be Happy zippered makeup bag. In Arlington, happiness is packed right in.