in paid partnership with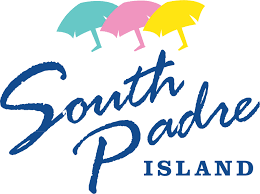 Texas has it all: world-class cities, historic monuments, beautiful mountains, and a one-of-a-kind culture. "What about the beaches?" you ask. Yeah, there are plenty of those too, but there's only one name you need to know: South Padre Island. Here, you'll find a beach town chock-full of action sports, live music, incredible seafood, immersive nature experiences, and the most serious beach-goers in the region. It's the perfect place for a family vacation, a long-weekend escape, a girls' getaway, or a fishing trip. It even has loads of great spots to check out with your dog.
Whatever your #vacationgoals, you won't regret a retreat to "Texas' Best Beach." While you can guess the obvious attractions, here are eight things you probably didn't know you could do on South Padre Island.
1. Get the action 'gram you've always wanted — on a flyboard
If you've ever seen those YouTube videos of people flying on a boogie-board-looking jetpack over the water, you might have assumed they were somewhere like Dubai. Maybe Vegas. Hint: They probably weren't.
Flyboarding, as it's called, is where your board redirects the water flow like a Jet Ski or WaveRunner via a high-pressure hose, shooting you up in the sky for a serious adrenaline ride — and you can give it a go right here on the Island. At Fly Padre, you'll learn the skills and techniques of "flyboarding masters" and take to the air yourself. Just don't expect to fly too high your first time, as beginners usually max out at around three feet. But give it time and you'll be blasting up to unfathomable heights, too.
2. Spend the day birdwatching
Though there are plenty of high-energy activities in South Padre Island, you'll definitely want to take a day to calm down and get in tune with nature — by birdwatching. South Padre Island is actually home to one of the nine World Birding Center sites located within the Rio Grande Valley.
At the South Padre Island Birding and Nature Center, you can set up shop in one of five bird blinds, the five-story viewing tower, or just stroll along the boardwalk, snapping pics of roseate spoonbills, great blue herons, buffbellied hummingbirds, and dozens of other species.
If you don't quite have the patience to spot (much less identify) the birds on your own, the center offers bird and nature walks Wednesday through Sunday. Your photo caption of "bird swooping into the water" can become "brown pelican eating anchovies" with just a bit of help.
3. Cast a line from shore or out in the deep sea
This ain't your grandpa's fishin' in the "crick" — this is angling in the Gulf of Mexico. And the first decision you have to make is: bay or deep-sea fishing.
Bay fishing excursions stay in Laguna Madre and include the chance to spot dolphins and sea birds — in addition to fishing for sand trout, whiting, and sheephead. Deep-sea fishing trips take you a dozen or so miles into the Gulf to catch larger fish like mahi mahi, tuna, and blue marlin. There are plenty of operators around the Island, so do your research to find the right company for your dates and preferences.
Visitors who feel more comfortable on land can purchase or rent fishing equipment from Jim's Pier, a tackle shop that also sells snacks and drinks, and take to the pier or the sand to cast their line.
4. Sip on a South Padre brew
After spending a day soaking in the sun, catching some waves (and hopefully a fish or two), make time to sip a local beer. Padre Island Brewing Company is the second-oldest brewpub in the Lone Star State, so you can expect some quality, time-tested beers.
Grab a sampler tray to try the five creations currently on tap, then order an award-winning pizza or some insanely fresh seafood to pair with your favorite. And if you're feeling particularly generous, nab a growler and take a taste of South Padre Island home to share with any friends who weren't lucky enough to enjoy it with you onsite.
5. Fill up on South Padre Island's finest foods
American beach towns don't usually conjure images of fine dining, but the Island breaks the mold. At F&B SPI, for example, you'll nosh on elevated seafood dishes like whole charcoal-grilled Branzino and beautifully plated soft-shell crab. For those who steer clear of seafood, F&B SPI also serves a crafted pork tenderloin and filet mignon.
For another fine dining option, look to Sea Ranch Restaurant and Bar for Gulf Coast oysters, blackened mahi mahi, or a shrimp boat. You are two seconds from the Gulf, remember?
6. Experience world-class kiteboarding
With steady winds and warm temperatures, South Padre Island is a popular spot for kiteboarders from across the globe, and you don't have to be a professional to get in on the action — plenty of businesses on the Island offer kiteboarding lessons to newbies. There's no more exciting way to discover the Island than by ripping loose and catching some of that mighty Gulf Coast wind.
Though South Padre is great for kiteboarding and other wind sports year round, the most popular times are October-December and March-June. Private lessons are available throughout the year, as are equipment rentals.
7. Cheer on baby sea turtles racing to the ocean
One of the most exciting experiences on South Padre Island (or anywhere, really) occurs between mid-June and August, when newly hatched sea turtles are released into the Gulf waters by trained experts.
It can't be predicted exactly when the turtles will hatch, so release dates and times vary, and not all are open to the public — but the National Park Service does have a Hatchling Hotline to help visitors plan a trip to experience this beautiful event. Once released, the turtles take between 20 to 45 minutes to make it across the beach, giving everyone ample opportunity to snap photos and relish in the magic of nature (from a respectful distance, of course).
8. Grab your clubs and hit the links
At home, golf is golf. At the South Padre Island Golf Club, golf is playing 18 holes on a beautiful course surrounded by killer views of the water, the soothing sound of crashing waves, and set against the natural backdrop of the Rio Grande Valley. Not even close to the same experience back home, right?
The third green sits adjacent to Laguna Madre — tee off just before sunset, if you can. And bring your camera, because this is another of those only-in-SPI, must-be-Instagrammed moments.