in paid partnership with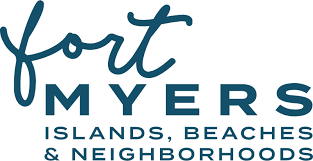 A four-year old could probably guess that Florida is prime fishing territory. Check it: The Sunshine State has 7,700 lakes, some 11,000 miles of rivers and streams, and 2,276 miles of tidal shoreline. Florida slam dunks on the runner-up states — Texas, North Carolina, Wisconsin — in terms of licenses and recreational fishing by millions.
And where do the tarpon run up north every season? The Beaches of Fort Myers & Sanibel. The inlets, grass flats, and mangroves are one giant game of hide-and-seek. It's a legit challenge, whether you've been angling for 30 years or whether you just like to try everything once. Here are eight spots to get you started.
1. Tarpon Bay
Beginner anglers, start here. Inside the massive J.N. "Ding" Darling National Wildlife Refuge is Tarpon Bay, where more than 200 species can be found in the salt-and-freshwater ecosystem. Tarpon, redfish, and sea trout are super common, while others like grouper, flounder, and mangrove snapper might pepper your day's catch, too. And while you could just fish in one of the channels along the road, you'll have a better time if you paddle alongside the trout deeper into the bay.
A few things to keep in mind if you're a beginner: You'll need a fishing license if you're not on a registered charter or on a licensed pier (there's literally an app for that, so it's not hard to get). Aim for early in the morning or into the evening, and don't be discouraged by inclement weather — sometimes, that churns the waters in your favor. And if you snag something, either toss it back or make sure it meets size limits for keeping.
Where to stay: The Inns of Sanibel lie a few minutes' drive from Tarpon Bay. There are four properties to choose from, each with water access and suite options — leave a little time for shelling on the white-sand beaches, too.
2. Captiva Island
Captiva Island is Sanibel's sister island — just a short drive over the bridge will bring you there. The beaches and marinas make for easy shore and surf casting conditions, and the number of available fishing charters should give away just how common angling is around these parts.
The waters up to nine miles off the coast are called "state waters," and this is where most anglers — and charters — set up shop (there are 50+ species in the coastal waters alone). Beyond that, you're out into the deep sea of the Gulf. The fish get bigger out here, like the goliath grouper, amberjack, king mackerel, and even some species of shark. Definitely go with a guide unless you're an absolute pro.
Where to stay: At the end of the small island is South Seas Island Resort, upscale accommodations sitting against some of Captiva's best onshore fishing spots. If you didn't plan on angling when you packed for your trip, they have fishing equipment and bait available at their on-property stores.
3. Pine Island Sound
Pine Island Sound lies between Pine Island and Sanibel and Captiva islands. You can certainly fish its open waters, but the real magic lies in the hidden spots near the many smaller islands. Seagrass beds, oyster bars, and mangrove-lined creeks have way more action beneath the surface than you might realize. Don't go much bigger than a 15-footer if you want to navigate and explore the backwaters. (Or, you know, just charter a guided expedition to handle that bit for you.)
Eventually, you'll be swimming in snook, a fairly common fish in warmer water along the Gulf and in the Caribbean. See if you can hook the Inshore Slam: a spotted seatrout, redfish, and snook, all in the same day. Sight-casting is possible here, too, as the fish often tail in the shallows.
Where to stay: Toward the western side of the sound is Cabbage Key, and Cabbage Key Inn and Restaurant is a regional icon. In addition to the inn rooms, there are several cottage-style options on the water attached to boat docks, and the restaurant is legendary. For the true Pine Island Sound experience, this place is it.
4. Fort Myers Beach Fishing Pier
The kids are going to love this one. They stand a chance of catching their own mangrove snapper right off the pier with most any kind of rod, some frozen bait, and a pinch of luck. The other fish they might snag are often called "junkfish," or fish you definitely want to catch and release. Be careful when unhooking a catfish — they have a sharp fin you don't want to mess with.
The beach surrounding the pier is a great place for little ones to look for sand dollars and starfish in the shallow water or track the pelicans diving for their next meal.
Where to stay: Pink Shell Beach Resort & Marina puts you right next to the beach. It's family-friendly, with a themed pool and easy access to the pier, the sand, and the water. In addition to fishing from the shore, you can arrange charters and boat rentals at the marina.
5. Bunche Beach Preserve
Bunche Beach Preserve is 700 acres of buttonwood forest, mangrove swamps, salt marshes, and coastal grasslands that eventually lead onto a beach fringing the San Carlos Bay. Fish from the shoreline or take your rod with you on a kayak tour for better water access. (Note: Two sections of the Great Calusa Blueway, an epic paddling trail, converge here). There's a couple of tranquil wildlife-viewing decks and fishing piers inside the nature reserve, too, and you can switch between the different landscapes to keep it varied.
Keep in mind that this is an estuary system and a natural entrance to the back bay — in other words, the bait fish are plenty. Go beyond the sand bar to catch some serious big'uns, and don't write off any section of the coast. The shallows run for ages, and you'll have good odds all the way up until the Punta Rassa boat ramp, west of the preserve's boundaries.
Where to stay: Sitting just north of San Carlos Bay and Bunche Beach Preserve, with easy access to Fort Myers Beach and Sanibel Island as well, is the Marriott Residence Inn Fort Myers Sanibel. Rooms are suites and studios with kitchenettes and free wifi, and the aforementioned — and nearby — boat ramp means easy water access.
6. Fisherman Key
The fishing tradition dates back to the 1700s here, when Spanish Cubans and other locals made their daily catches from wood-and-straw huts, called ranchos, along the shores. Today, Fisherman Key is still popular among paddlers and boaters for angling Sanibel's fresh and saltwater fish. This is where the Caloosahatchee River runs into San Carlos Bay, bringing the two environments together. The tarpon and snook haven't changed much since the old fishing days, but you probably won't be salting and curing your catch right on the sand.
Where to stay: There are no accommodations on Fisherman Key itself, so instead stay just across the channel near Johnathon Harbour. There, you'll find several options managed by Resort Harbour Properties, all in large, airy towers with views over San Carlos Bay. Two- and three-bedroom condos are the name of the game, and the Harbour and Bay View Towers include access to a private beach.
7. Big Jim Creek Preserve
The large Pine Island, due north of Sanibel, has a spot where the fish just seem to stack up: Big Jim Creek Preserve. This is definitely backwater fishing, so grab your live bait and get ready to read the grass flats. If you don't see much stirring (probably trout), head toward the mouth of the creek. Cobia, snook, and tarpon plaster the waters here on a good day — make it a paddling expedition, or get out and wade in the shallows.
Where to stay: A five-minute car ride from the preserve will land you at the waterfront Tarpon Lodge and Restaurant. Old-Florida vibes run deep, and there's four-star dining onsite.
8. Buck Key Preserve
Tiny yet mighty, this preserve on Captiva Island should be saved for when you need some R&R. Send in your conventional tackle to catch the smaller species in the tight, closed-off mangroves, or kayak out to the larger, more open waterways around the inlets for bigger prizes (where you can fly fish). Cobia, tarpon, and snook are again the main game here — reds lie to the east — especially when the area is flooded or at high tide.
Where to stay: A homey and well-located choice is 'Tween Waters Island Resort & Spa. Have a drink at the lively bar to celebrate your catch, then tuck into your seaview room — the hotel straddles the open ocean and the quieter bayside (the latter with views right onto Buck Key).