These Albuquerque Airbnbs Let You Capture the City's Southwest Charm
There's much more to Albuquerque, New Mexico, than ballooning. What the Sandria Mountains offer in terms of hiking and views, Old Town marches with its adobe architecture, cultural centers, and food. When you're not watching for cranes at the Bosque del Apache Wildlife Reserve or tracking down Breaking Bad filming locations, you can recharge at one of Duke City's dreamy villas. We've rounded up the best of the Airbnbs in Albuquerque.
Traveling to the Southwest? Check out

Matador's

Southwest accommodations guides:
We hope you love the Airbnb Albuquerque vacation rentals we recommend! Just so you know, Matador may collect a small commission from the links on this page if you decide to book a stay. Listed prices are accurate as of the time of publication.
Cool down at these Albuquerque Airbnbs with a pool
3,200 feet with pool, hot tub, and billiards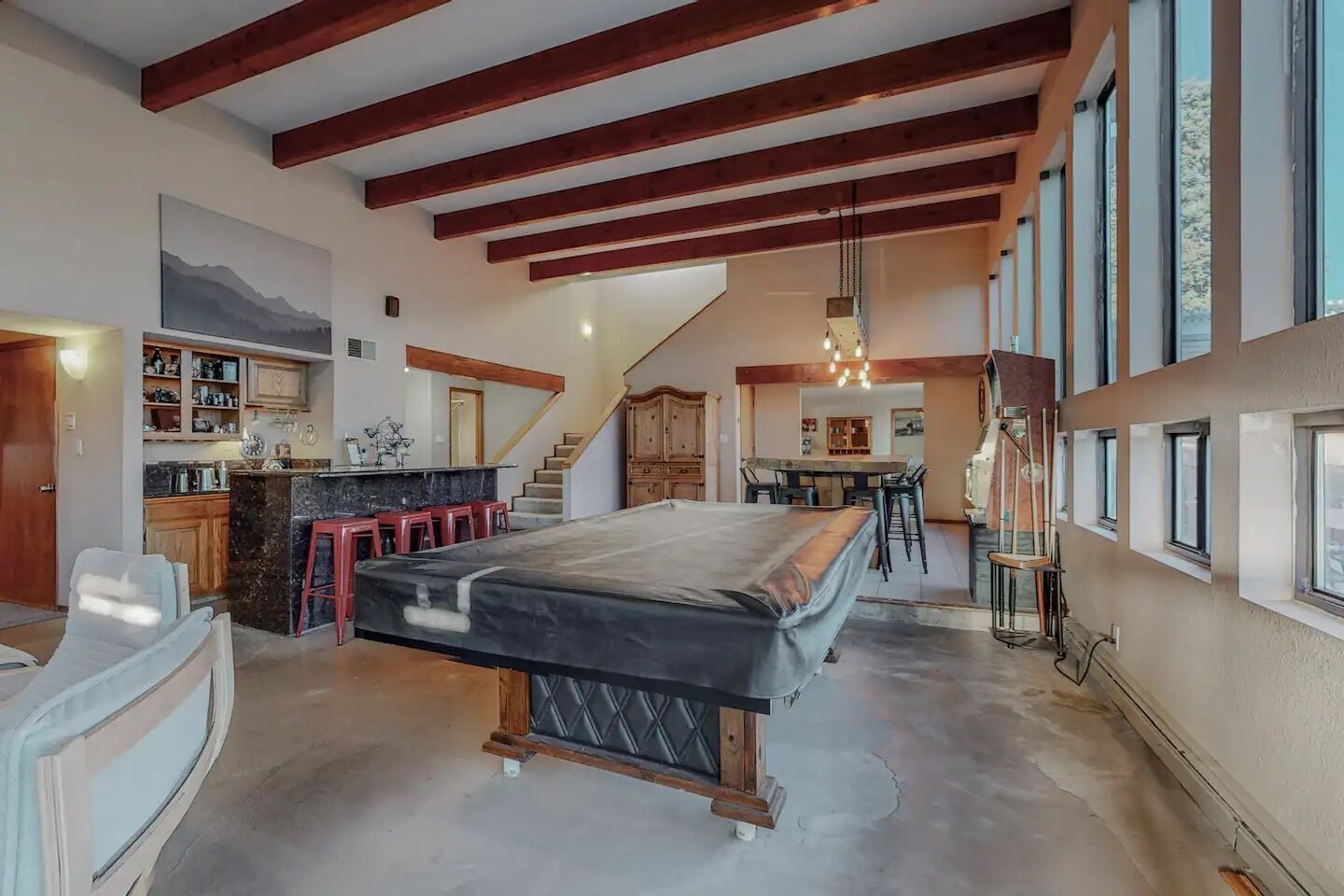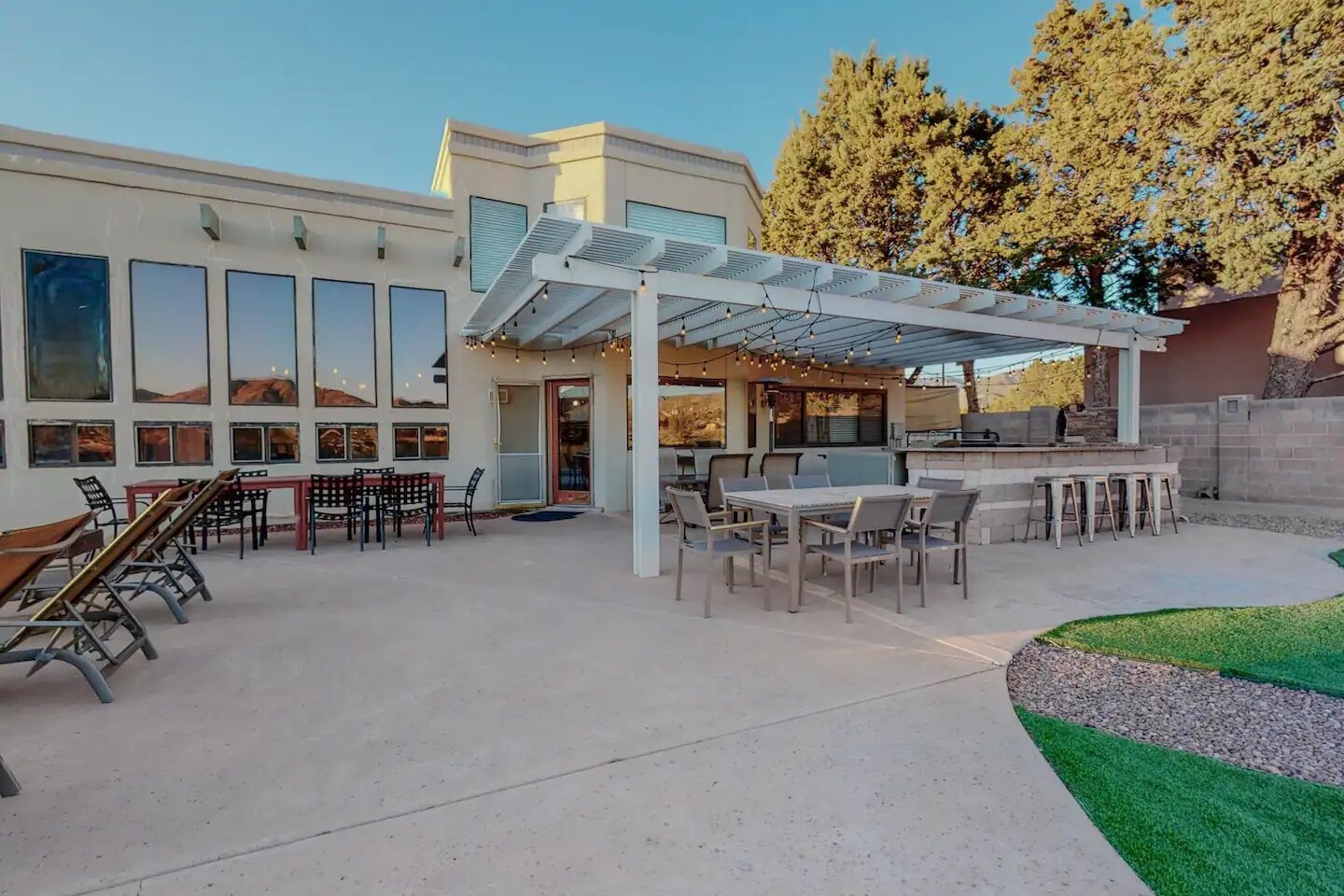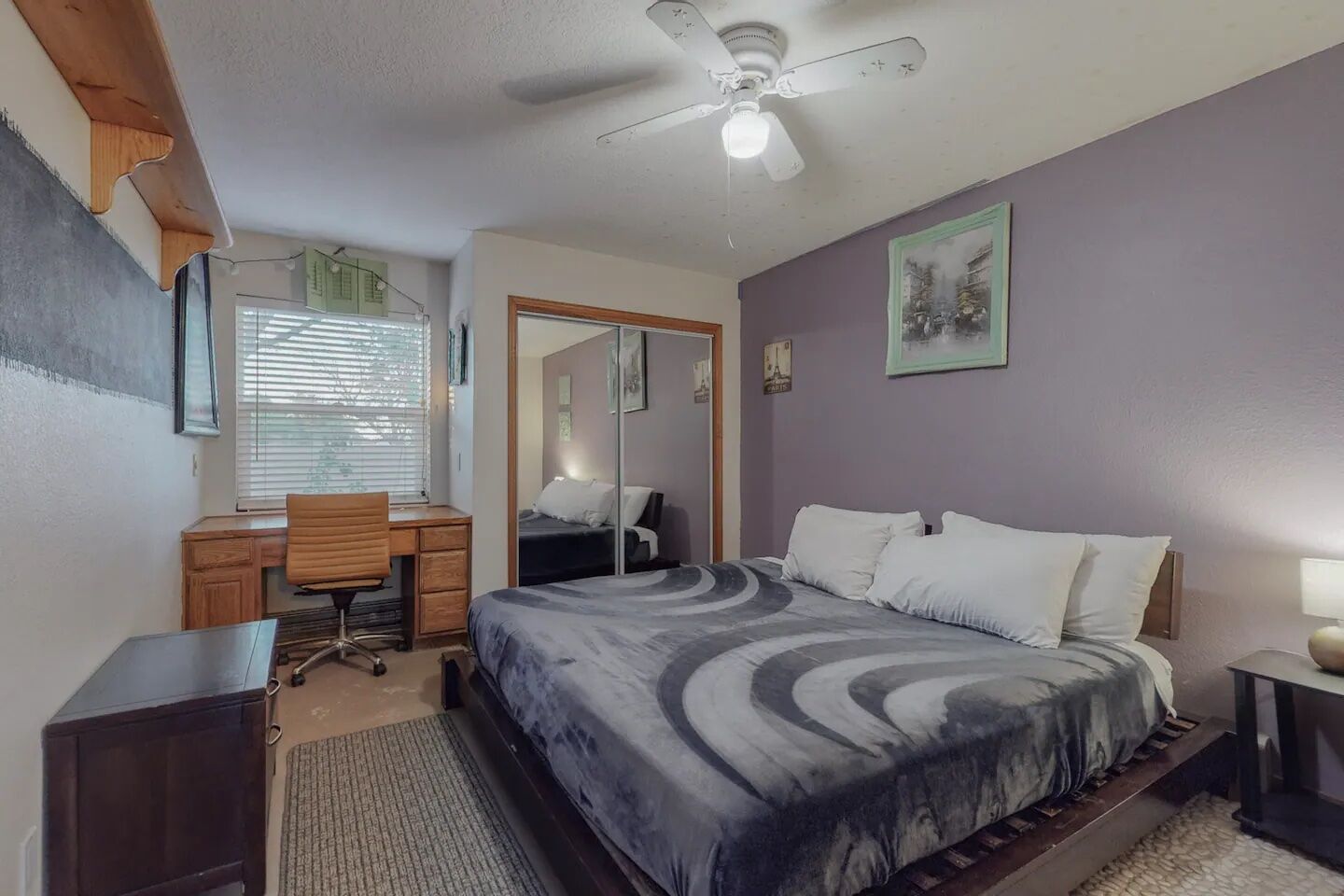 Located in Four Hills, this Airbnb Albuquerque with a hot tub, pool, and sun terrace overlooks the East Mountains. The yard is fitted with an outdoor pizza oven and grill – awesome for leisurely lunches and barbecues. It's a 15-minute drive to the airport and 10 minutes to Old Town. Modern internal spaces benefit from natural light and a games zone. The host can provide additional services and equipment such as childcare and cleaning.
Sixteen guests, six bedrooms
Price: $540 per night
Luxury Albuquerque home with pool, deck, and hot tub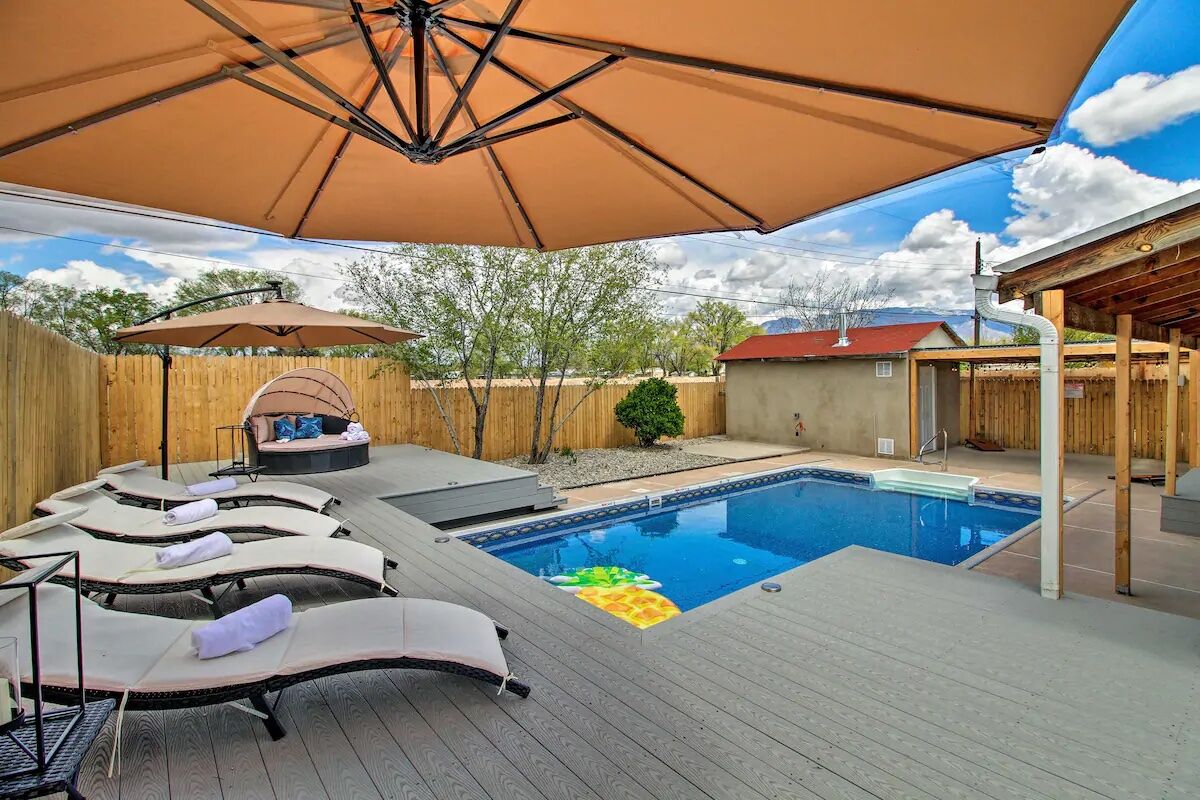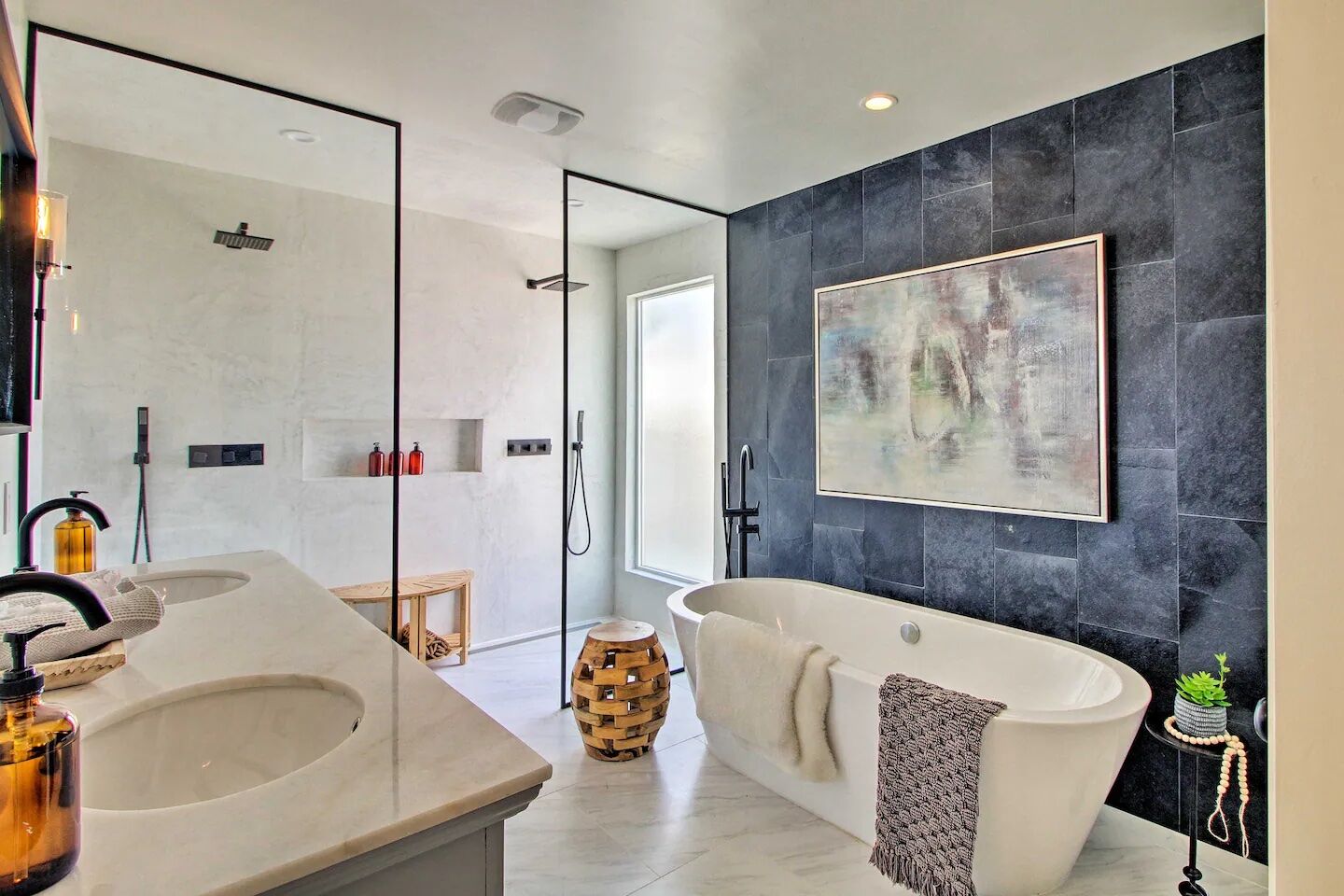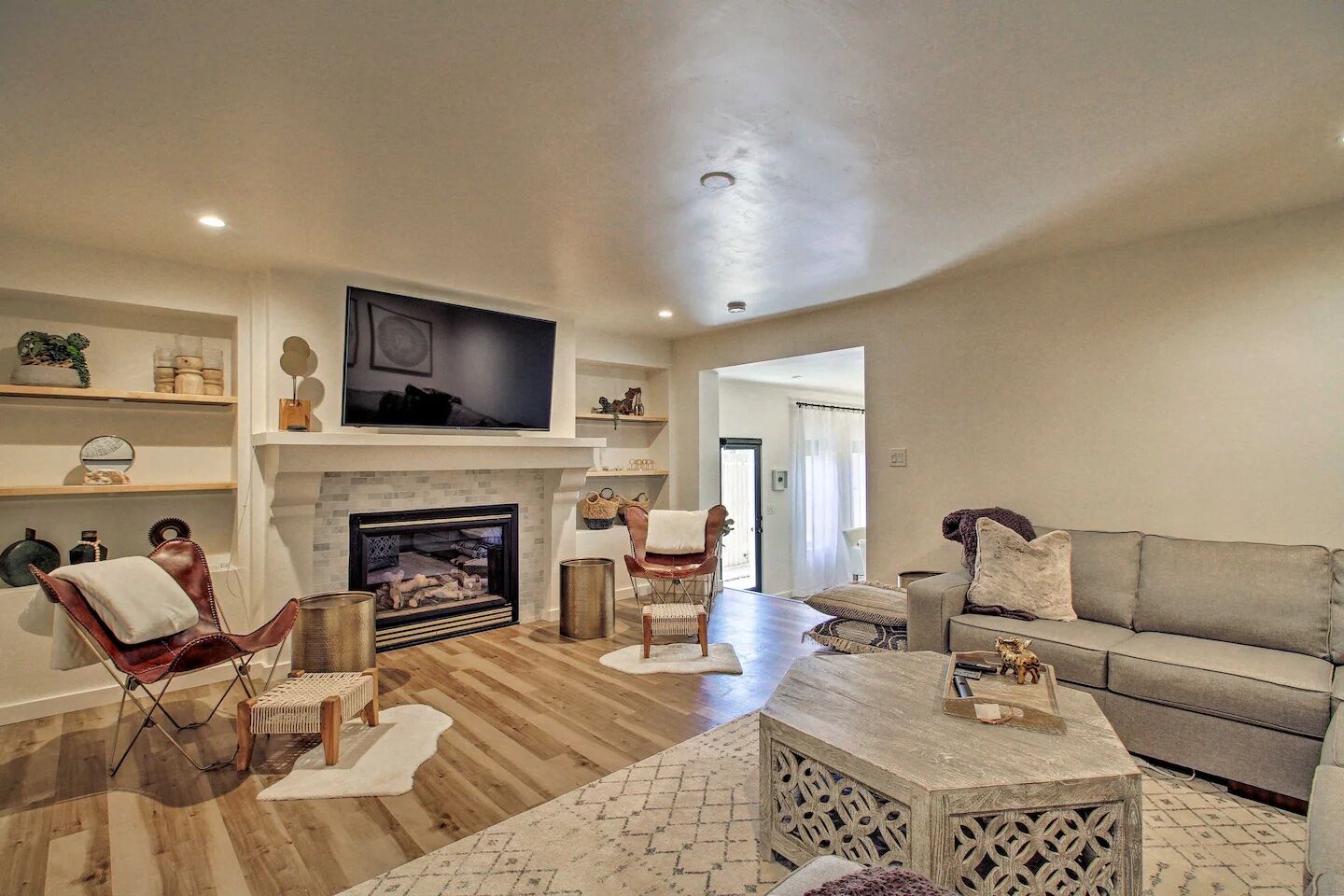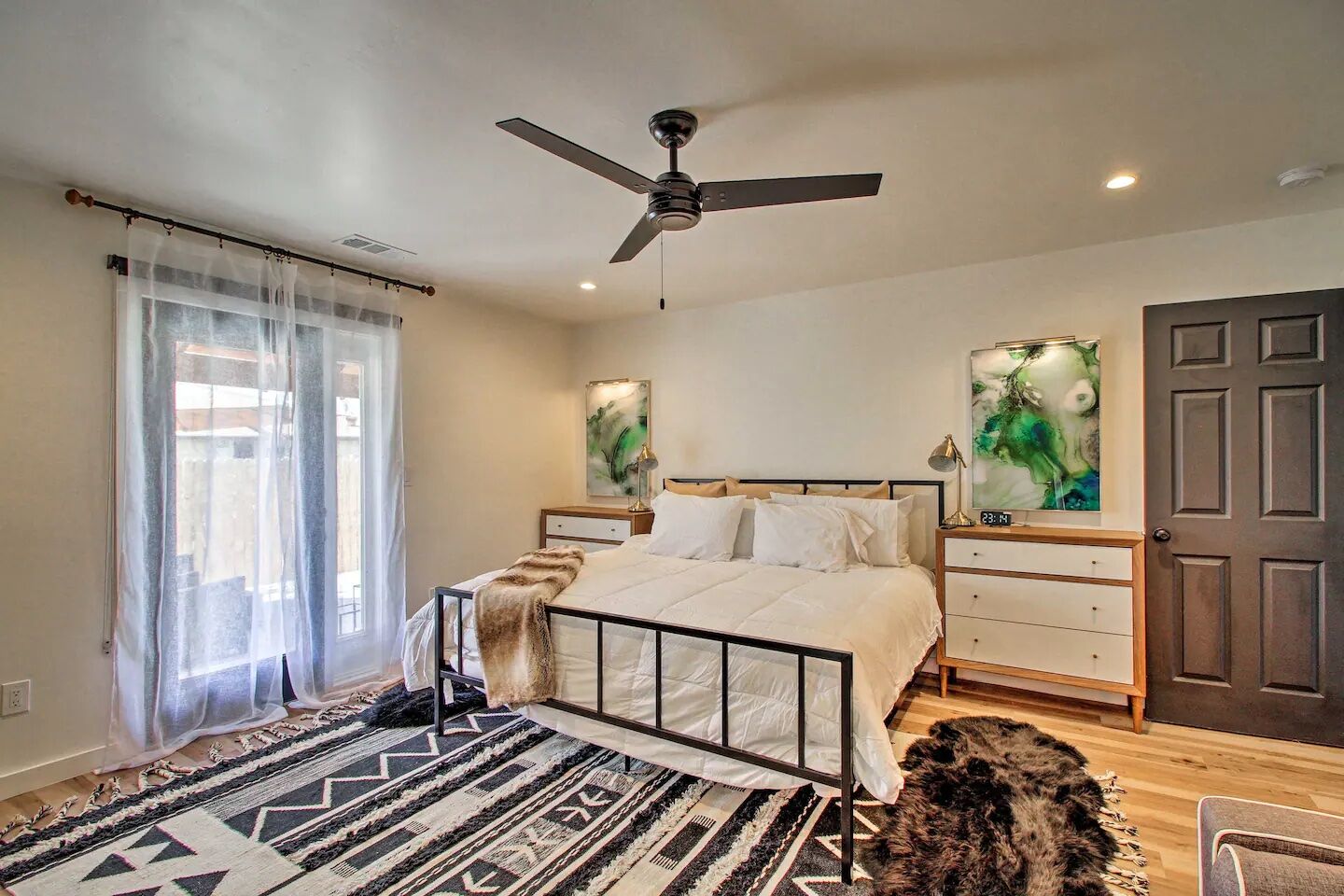 This North Valley Albuquerque Airbnb with a pool is private and peaceful with lavishly appointed interiors. Bedrooms are prepared with plush fabrics and soothing pieces of art. The master suite bathroom has a dual shower and a free-standing soaking tub. You'll find the pool – with a volley net for added fun – in the fully-fenced yard as well as a brand new spa tub and cornhole equipment.
Eight guests, four bedrooms
Price: $550 per night
Spacious home – mountain/city retreat for big families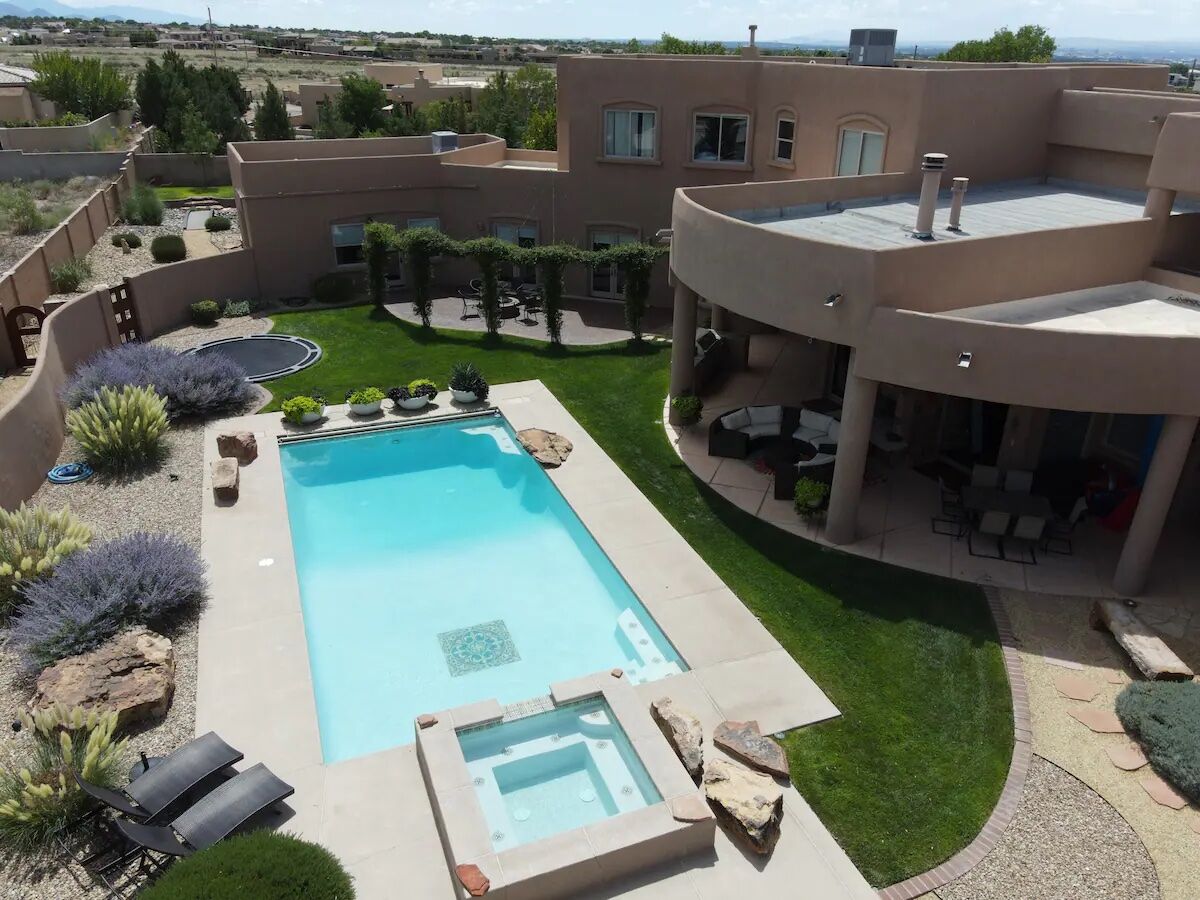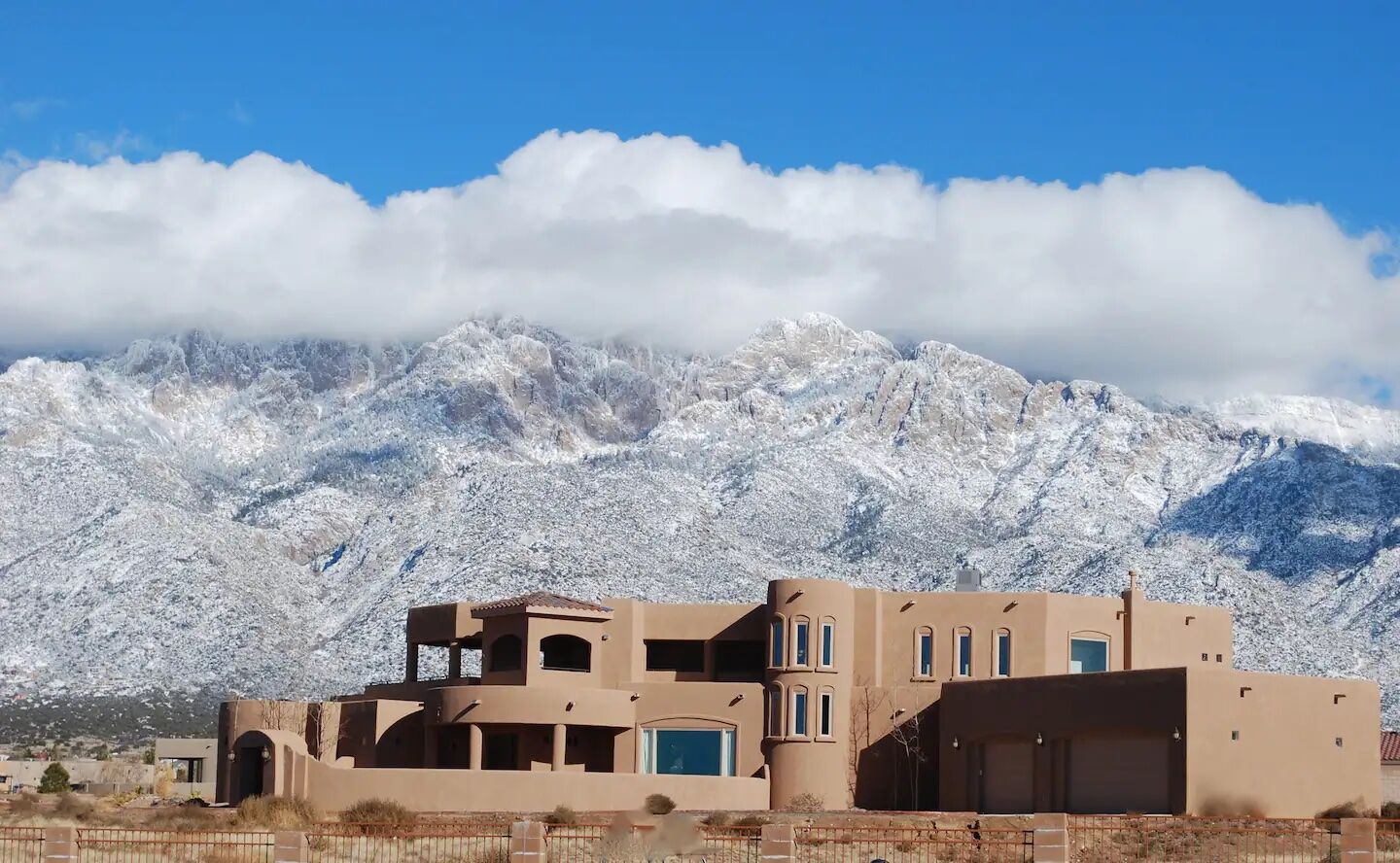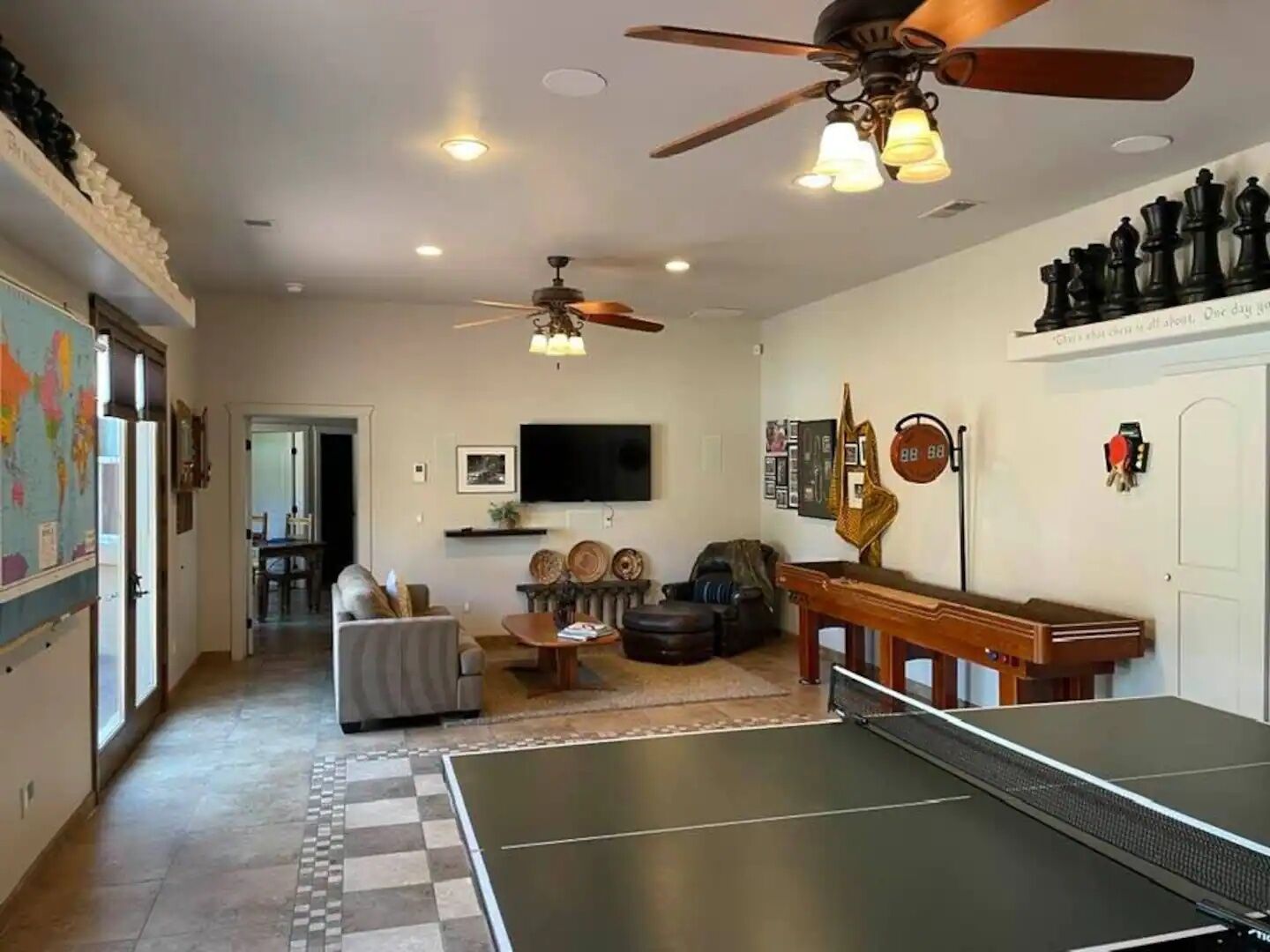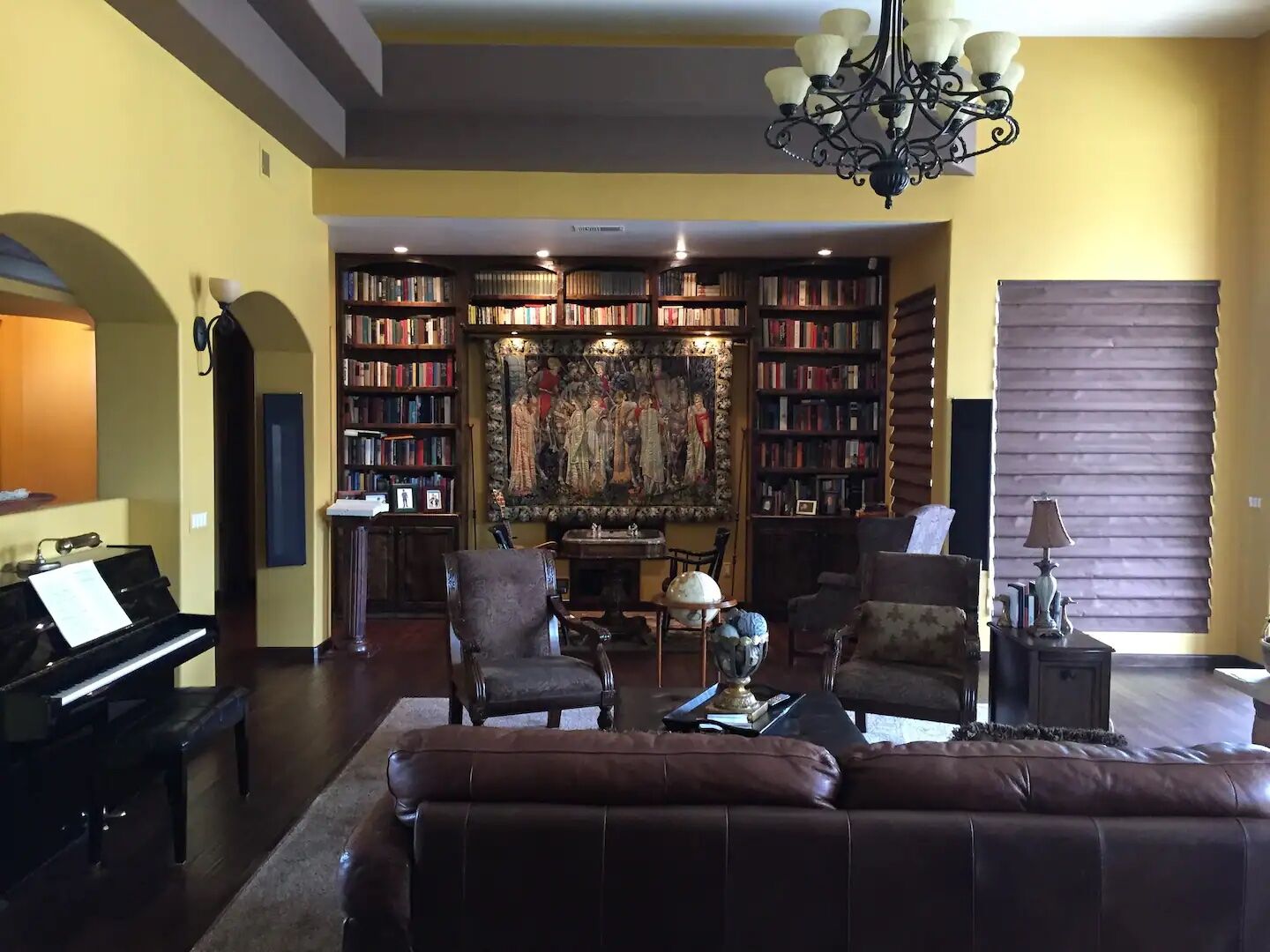 This astonishing Airbnb in Albuquerque's NE Heights wraps itself around a sprawling backyard complete with a pool, hot tub, in-ground trampoline, and covered seating. Find the "hidden staircase" recreation room stocked with a giant chess board, ping pong table, shuffleboard, and family games. Upper-level decks are perfect for a yoga or meditation session with a view of the mountains. Rooms are cozily outfitted with high-quality linens. You'll need to form an orderly line to take turns in the jetted tub with ornate tiling.
Sixteen guests, seven bedrooms
Price: $1,300 per night
Albuquerque Airbnbs in Old Town
Property buyout at the Desert Compass in Old Town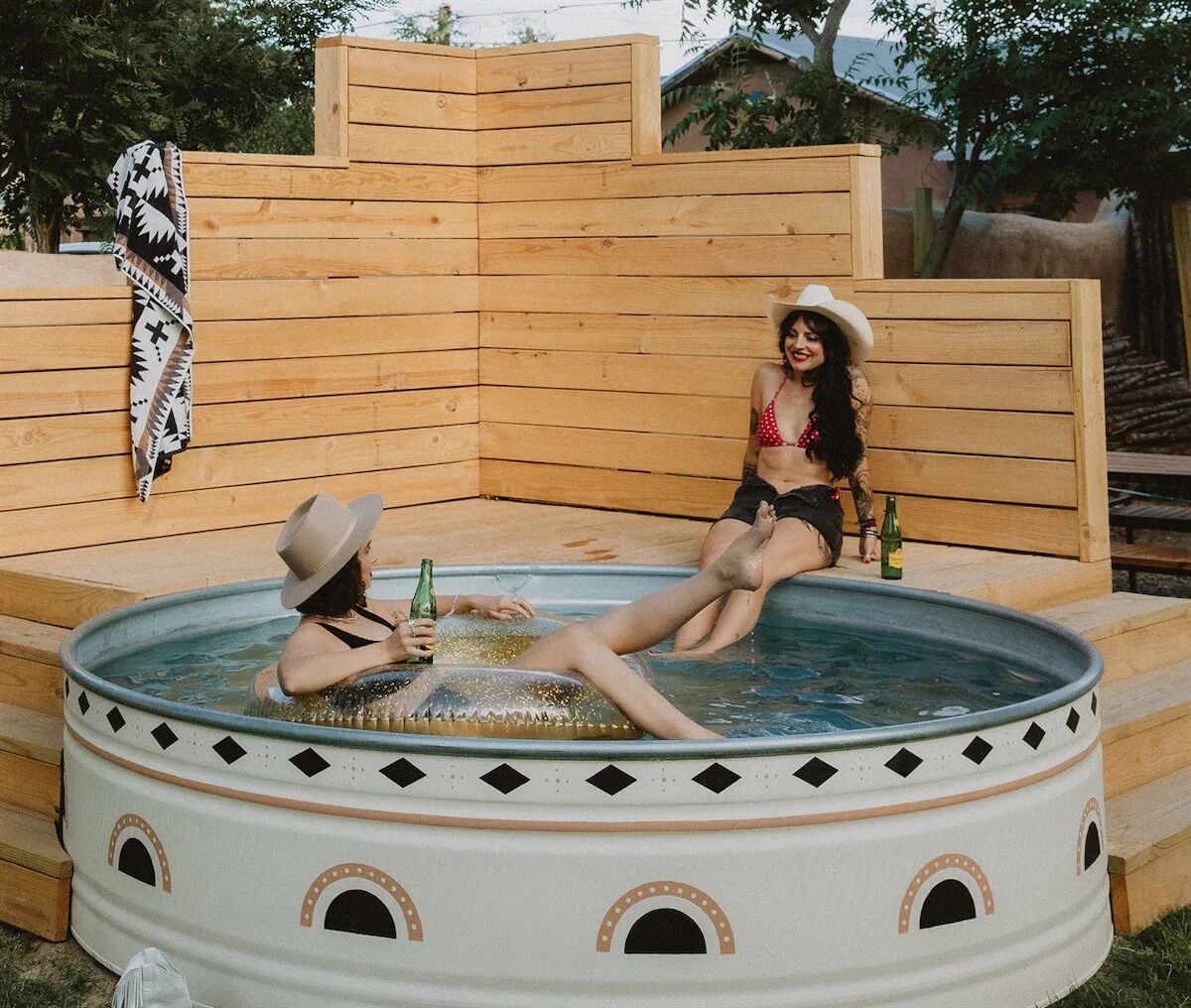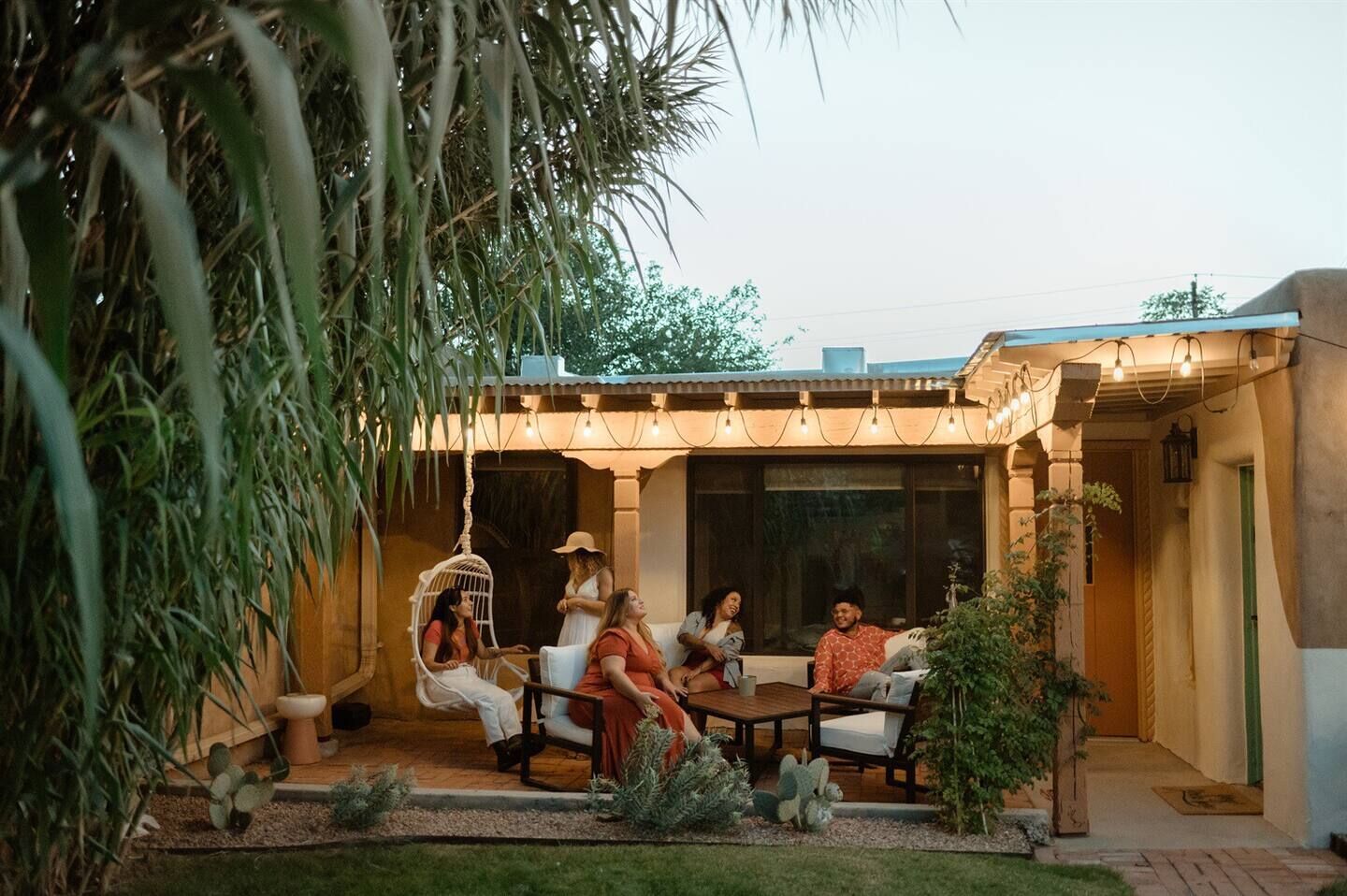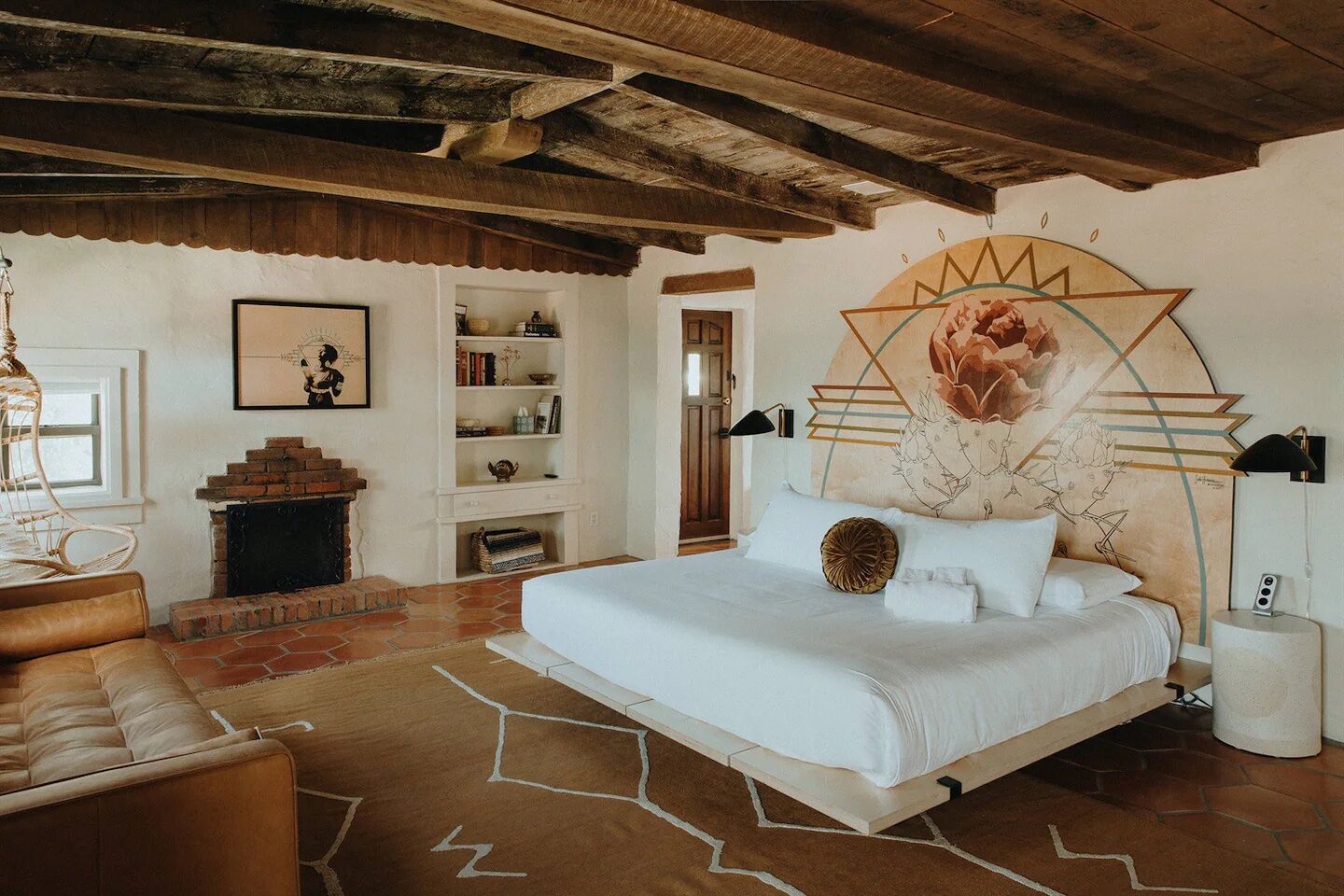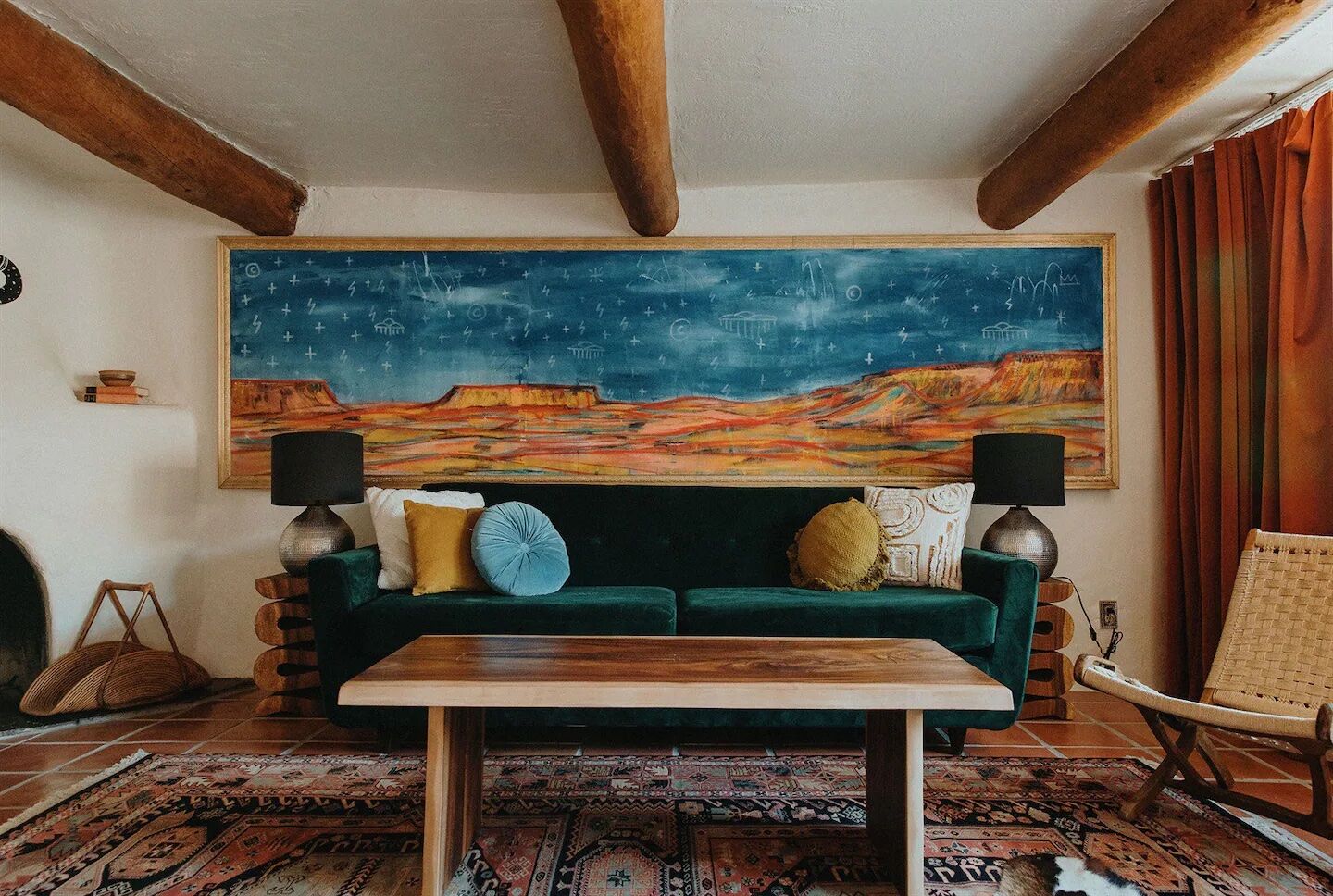 The Desert Compass is a centrally located luxury resort with six themed suites. Earth brick buildings are surrounded by lush gardens while decor captures the essence of the desert. This listing applies to the entire complex and gives you exclusive access to the facilities and cowboy pool. However, you can also book any one of the individual units via the host's page – each has a private bathroom and kitchen. Pets are welcome at this Airbnb Albuquerque Old Town subject to prior approval.
Sixteen guests, six bedrooms
Price: $1,600 per night
Beautiful, modern, quiet – close to everything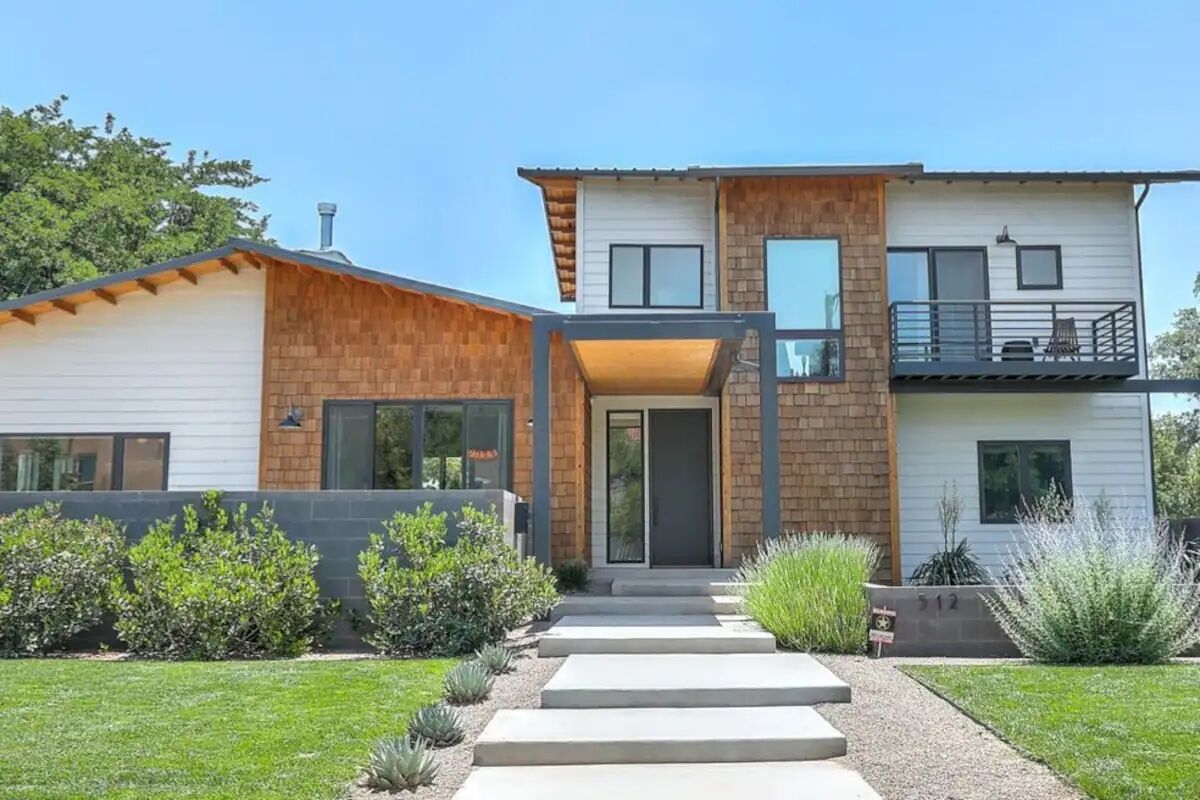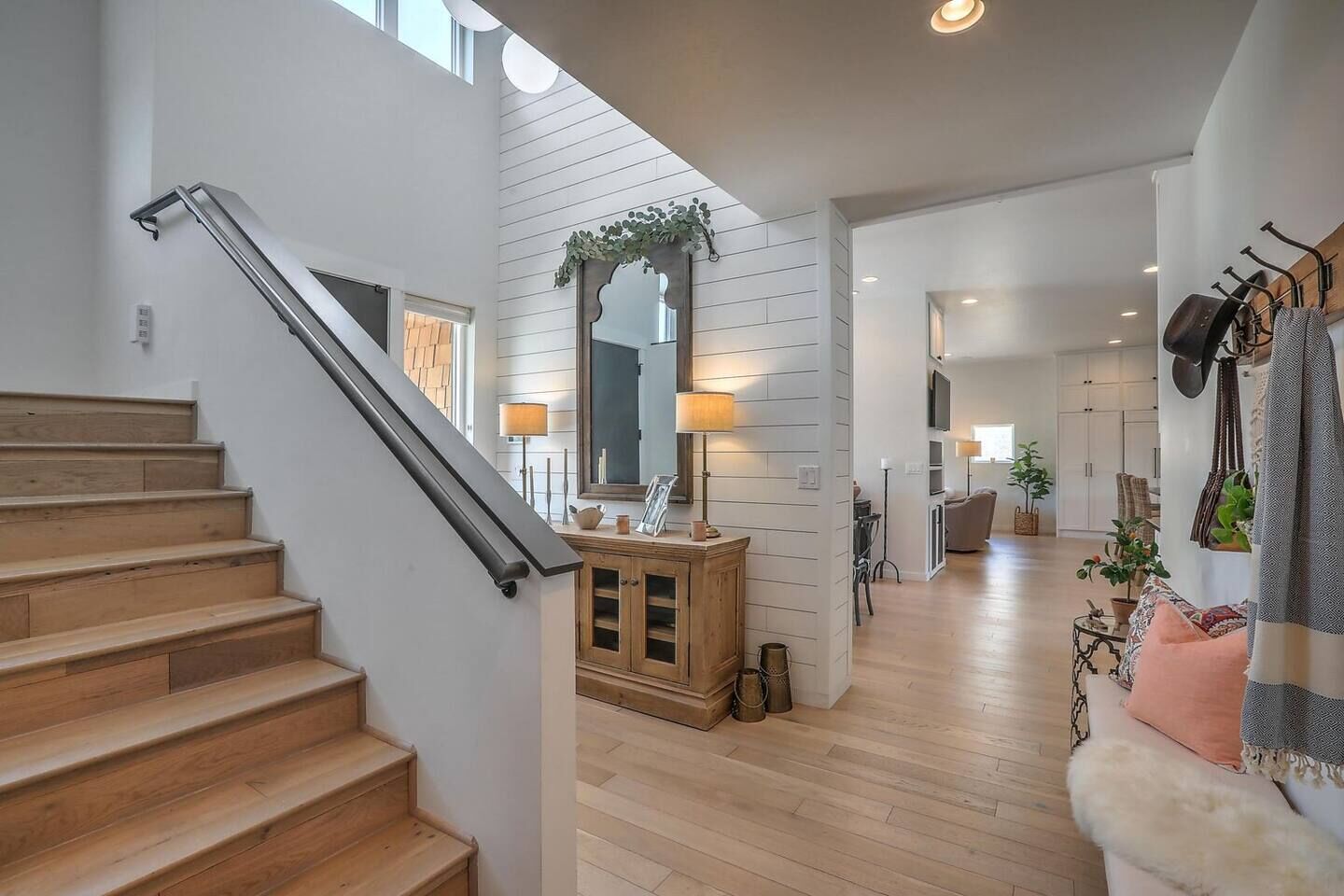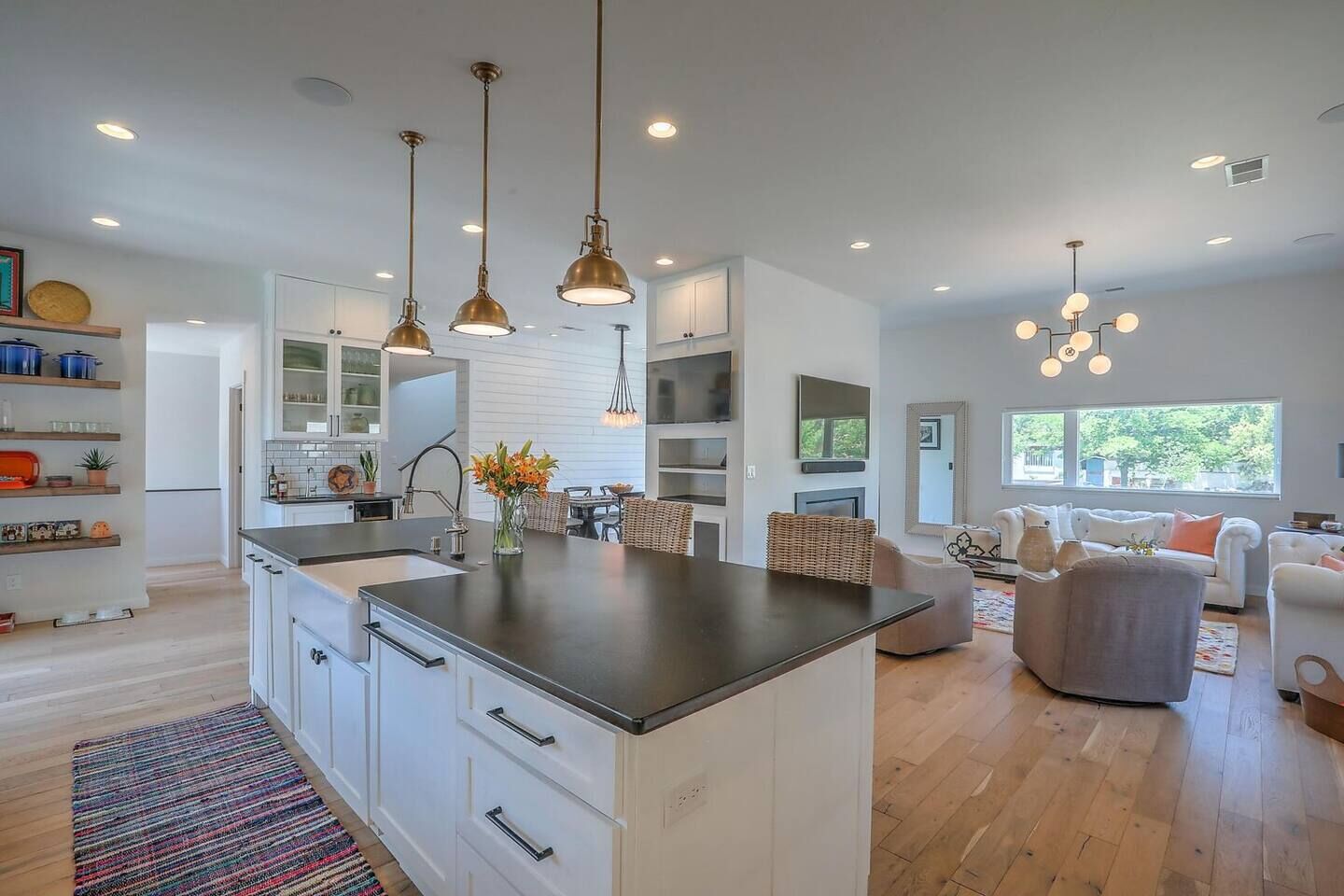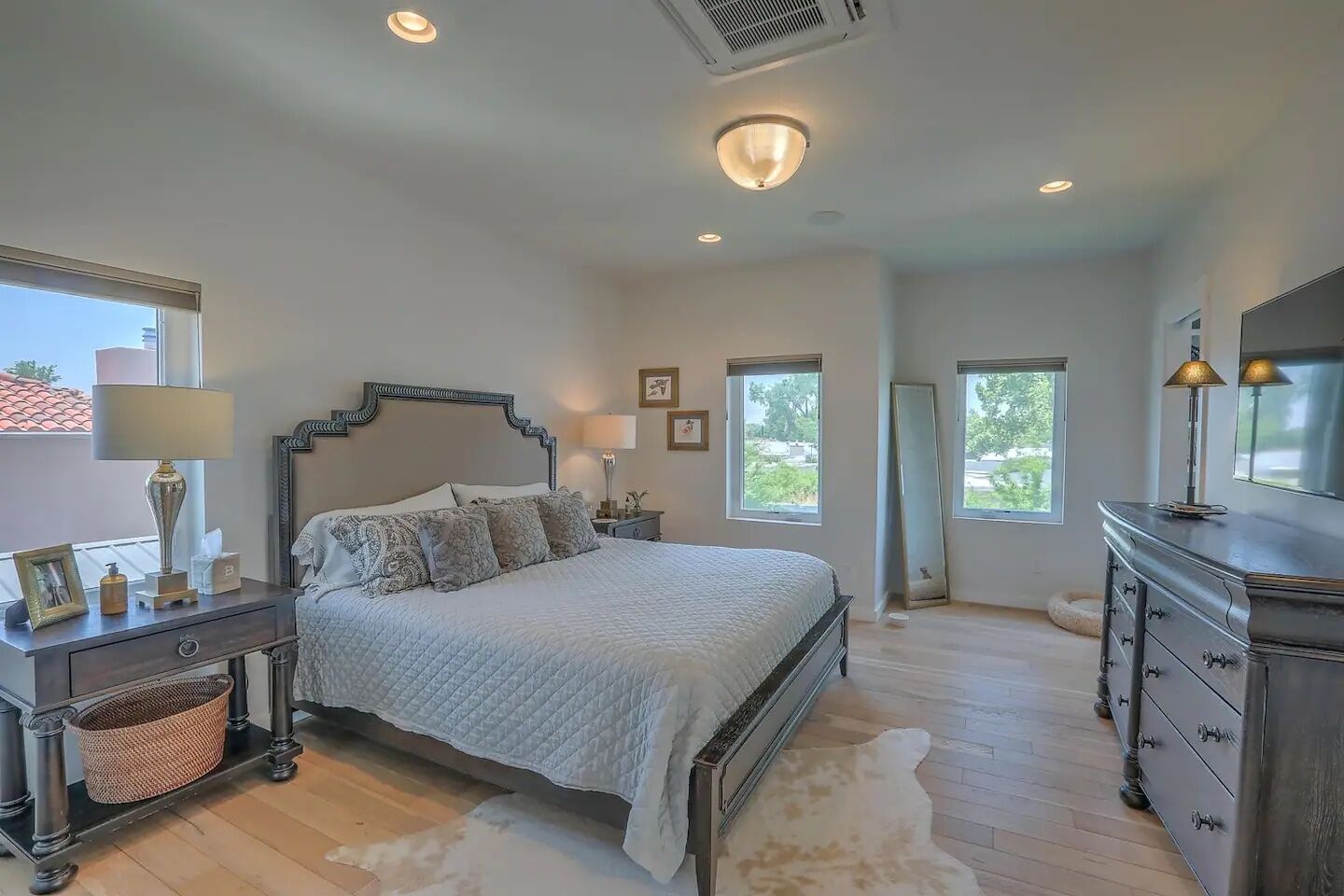 Conceived for families and remote workers, this new build has ample living space, deluxe bathrooms, and a home office. Top-end upholstery and appliances ensure that your stay is comfortable and practical, while the enclosed yard is ideal for barbecues and sunbathing sessions. Airbnb Albuquerque monthly discounts apply to this stylish property for small groups steps from downtown and Old Town.
Five guests, three bedrooms
Price: $540 per night
Shipping container house – two blocks from Old Town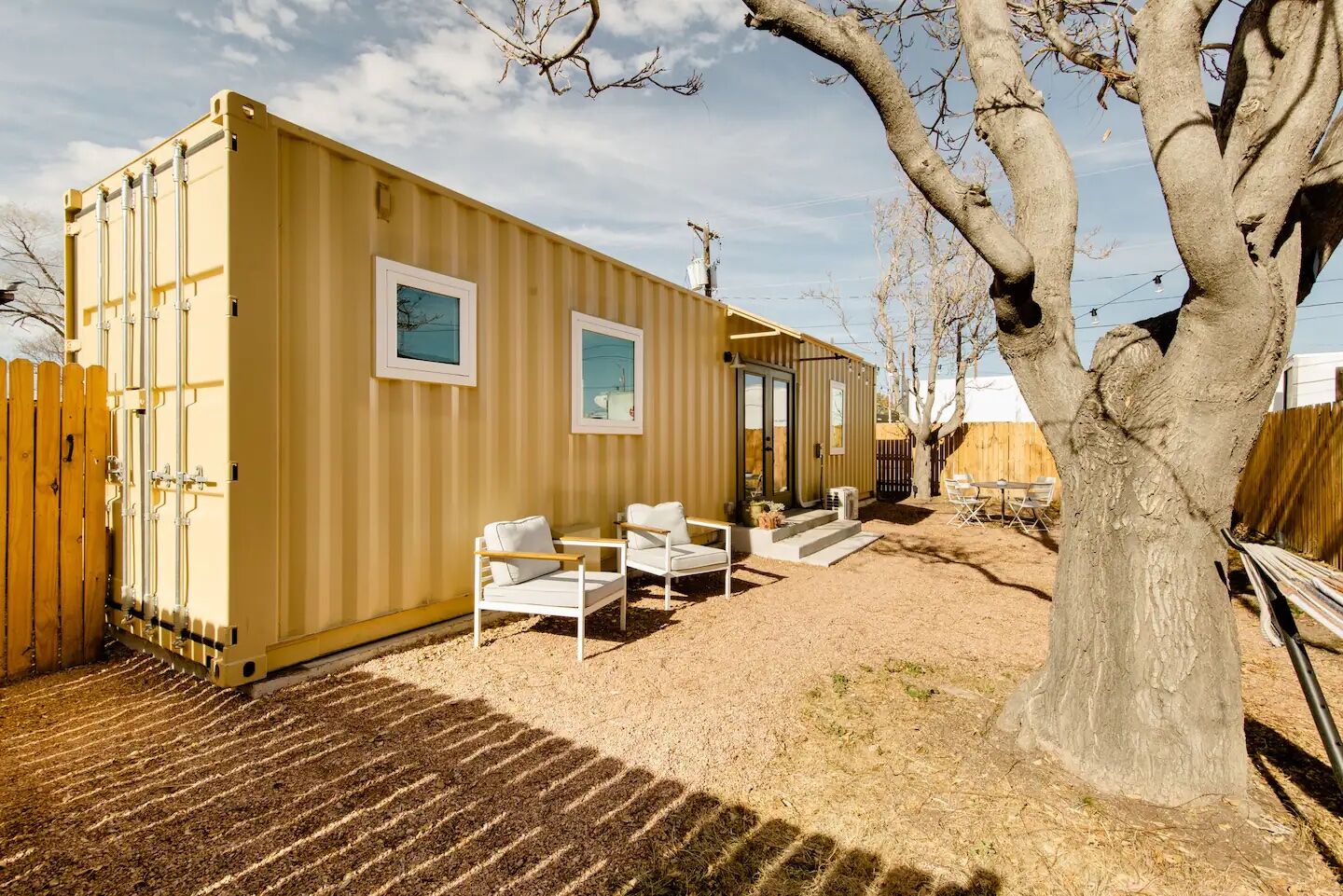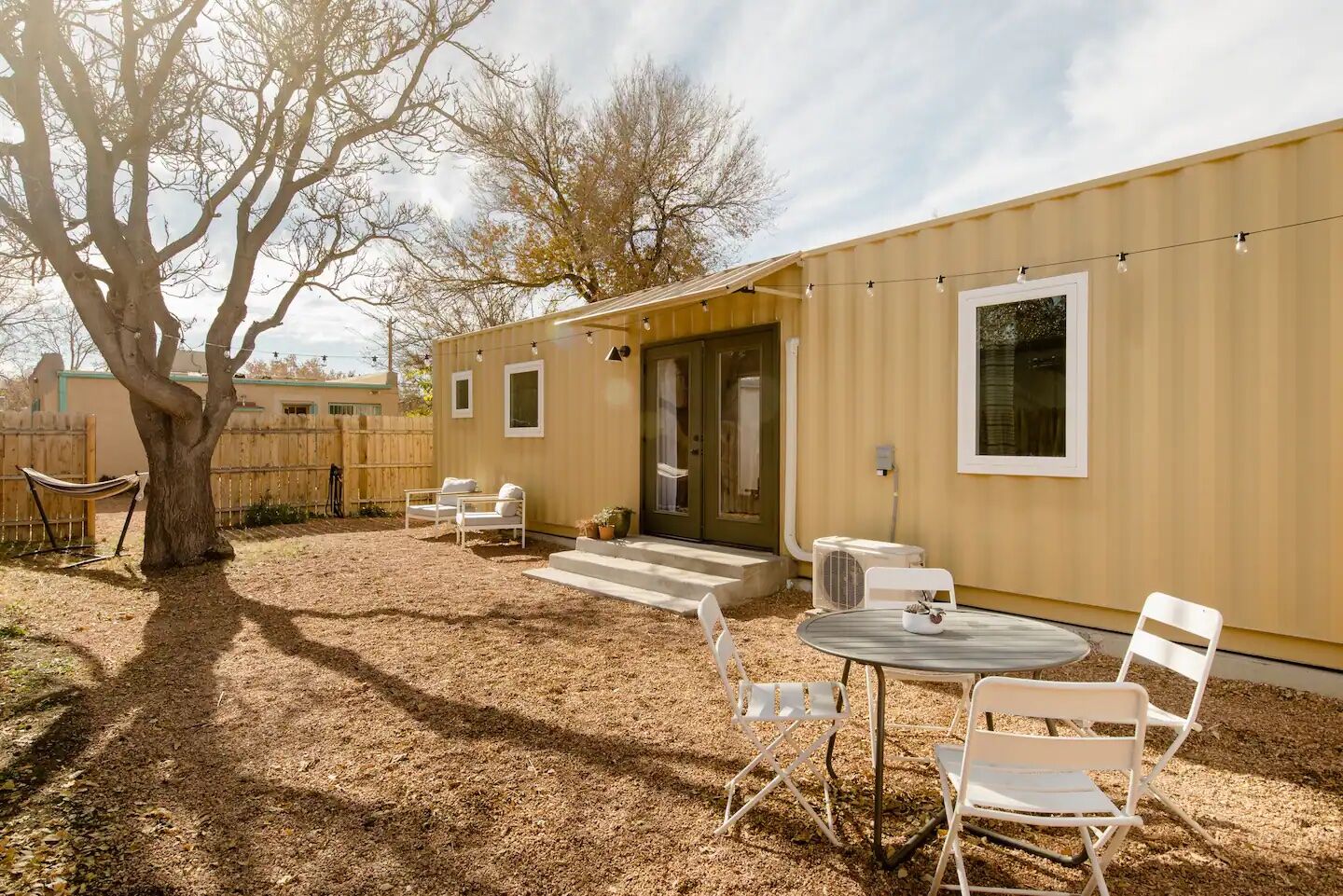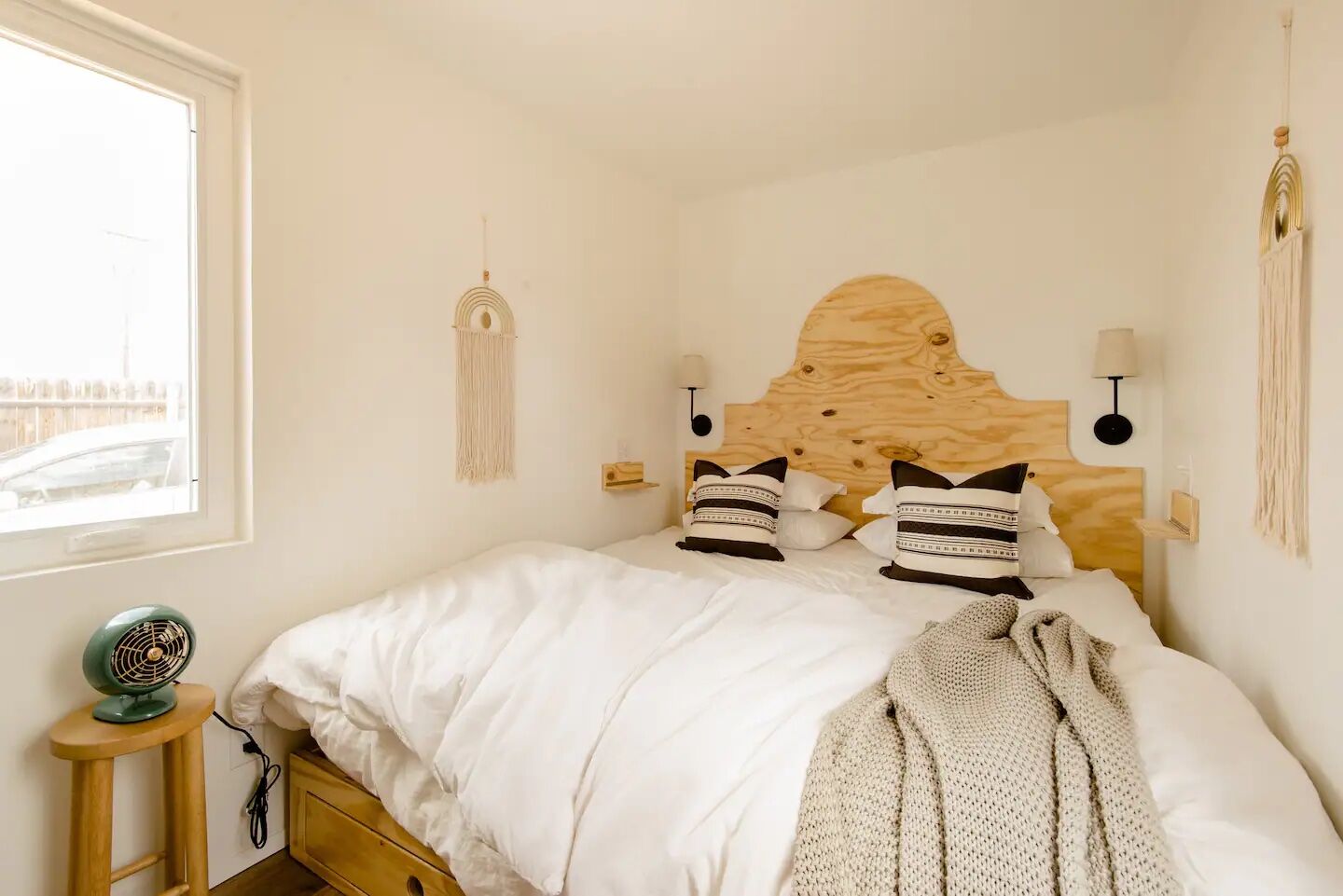 This truly unique Albuquerque Airbnb occupies a custom-built shipping container right off Historic Route 66. The living quarters have been modeled to a luxurious standard, using locally crafted furniture, art, and homeware. Though compact, the bathroom comes with the bonus of a bath and the host permits dogs to stay. Step outside with your morning coffee and dine al fresco under the NE sun.
Two guests, one bedroom
Price: $250 per night
Most luxurious Albuquerque Airbnbs in Nob Hill
Villa de San Rafael and guest house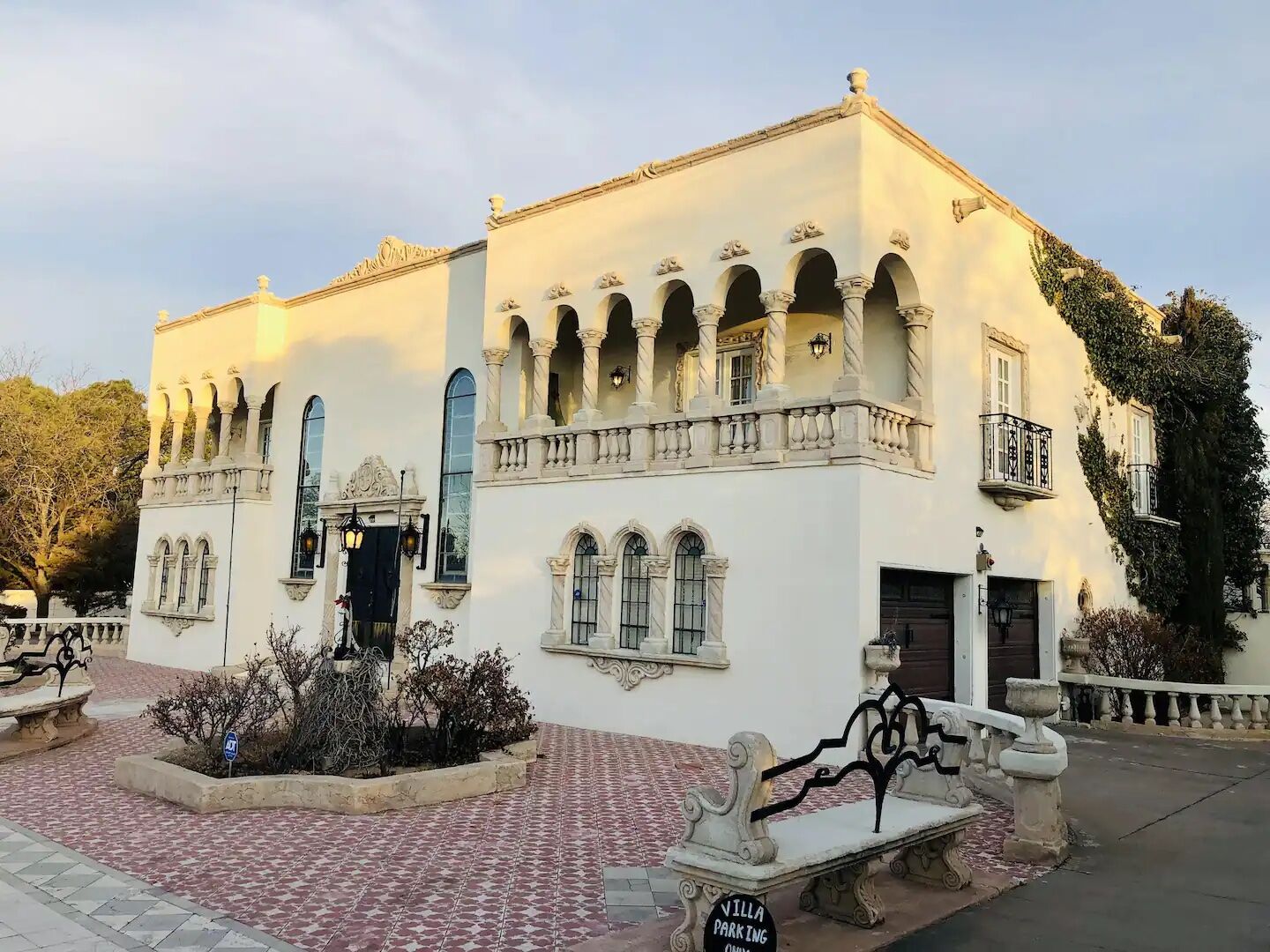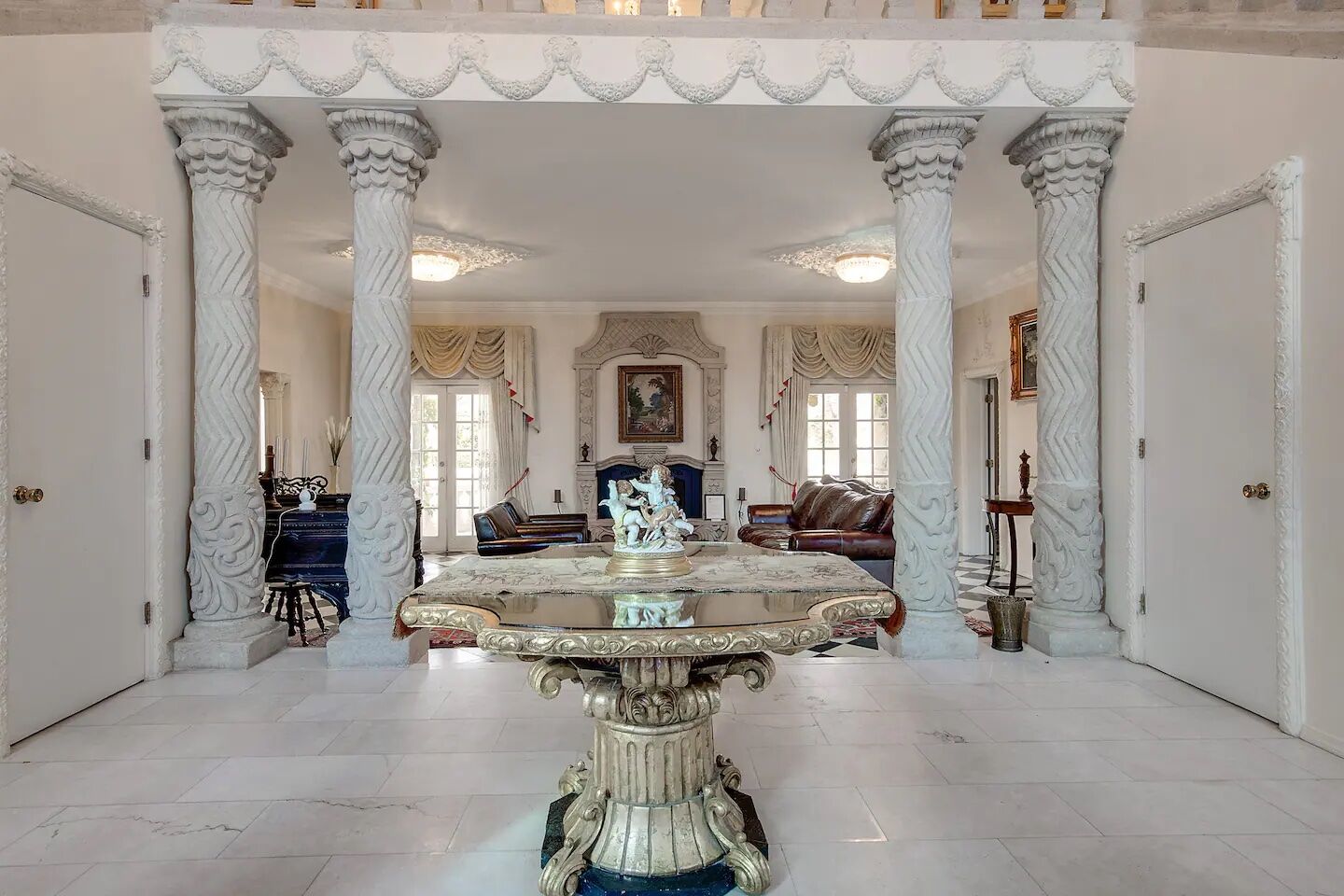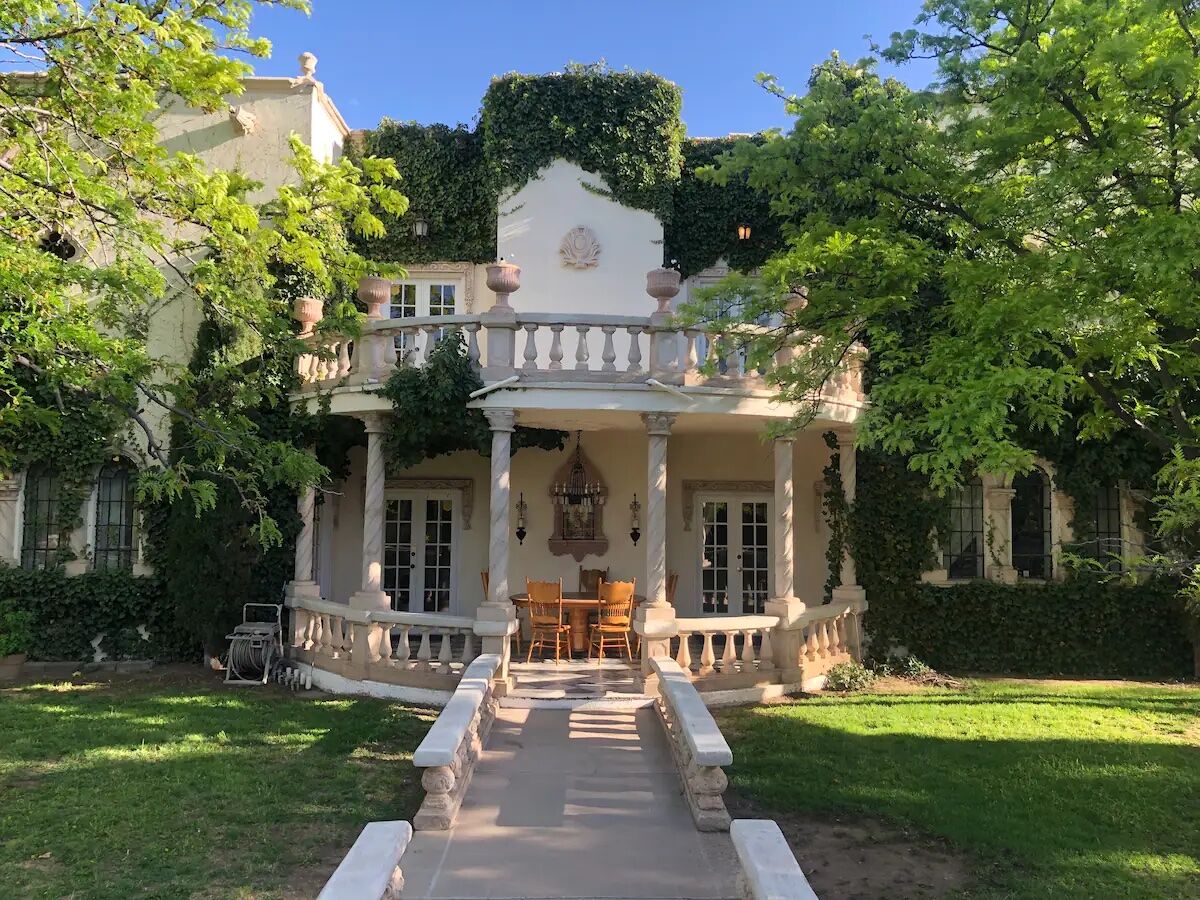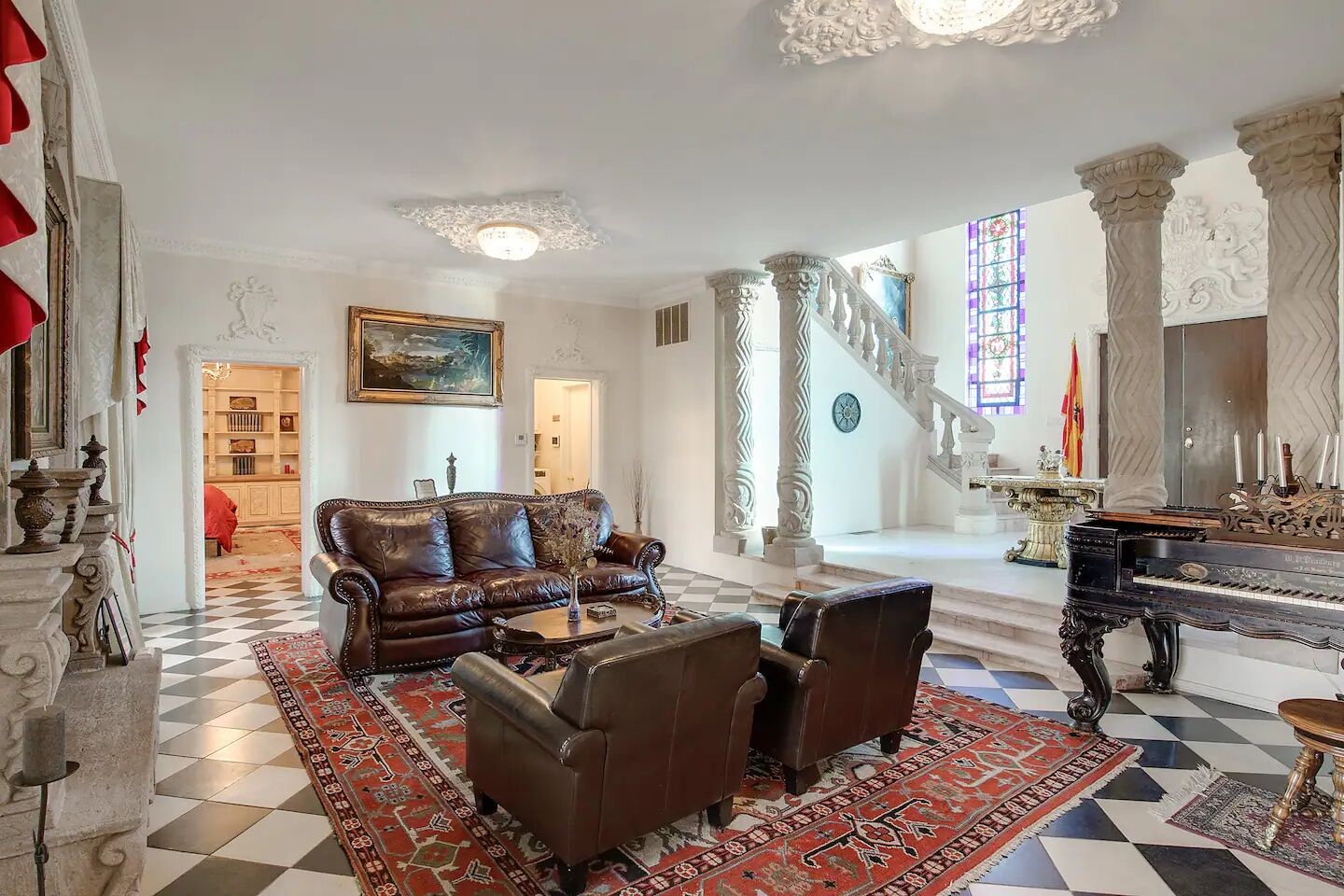 This sumptuous Spanish-style villa sits on a one-acre plot of land less than a 10-minute drive from the airport in the historic Nob Hill neighborhood. Newly available to the Albuquerque Airbnb scene, there is no other building in town quite like it. The facade of the main unit is fronted by ornate columns and covered balconies. Equally elaborate interiors are dressed with antiques, tapestries, and a statement piano.
Sixteen guests, six bedrooms
Price: $935 per night
Best Uptown Albuquerque Airbnbs
Chic three-bedroom mid-century modern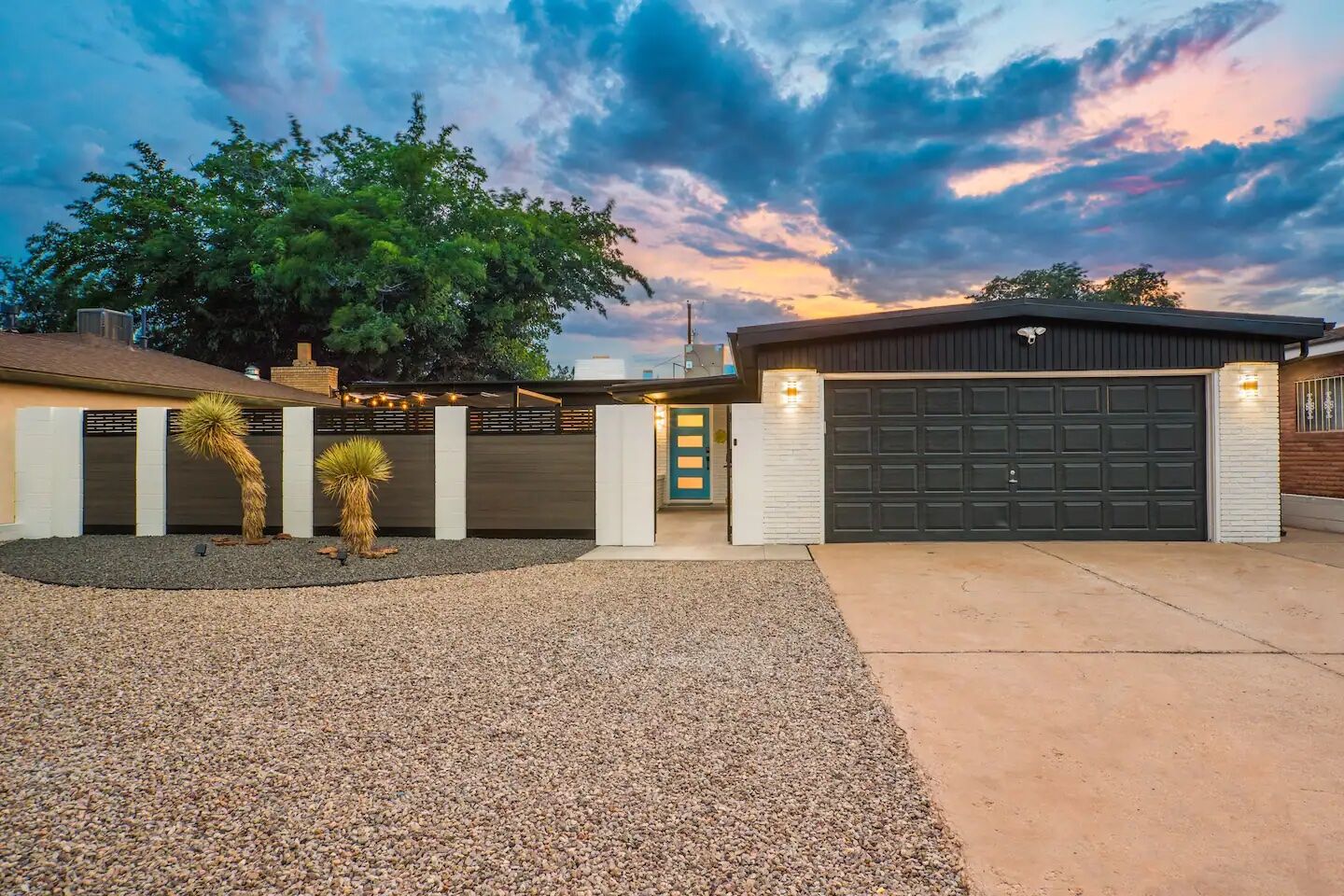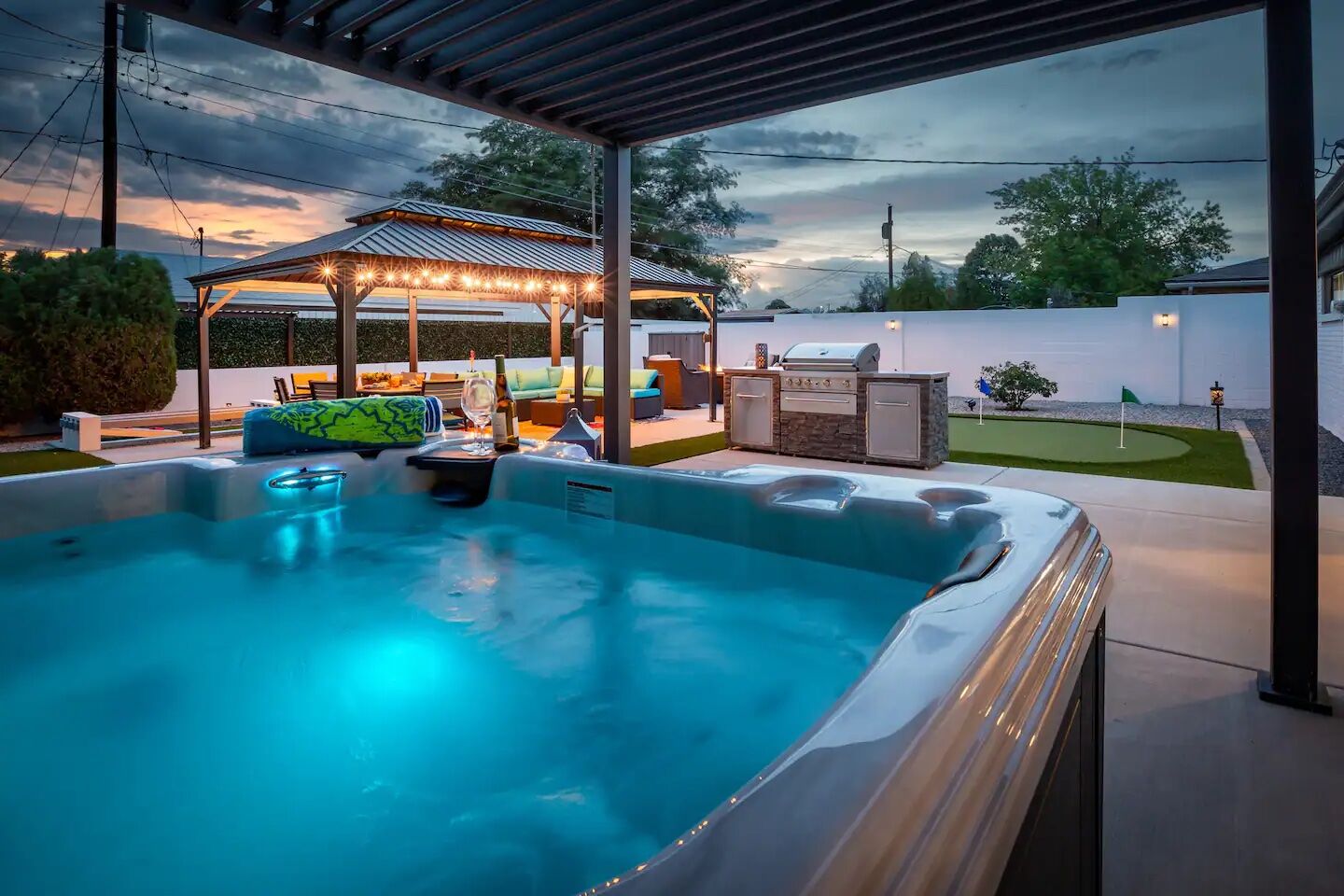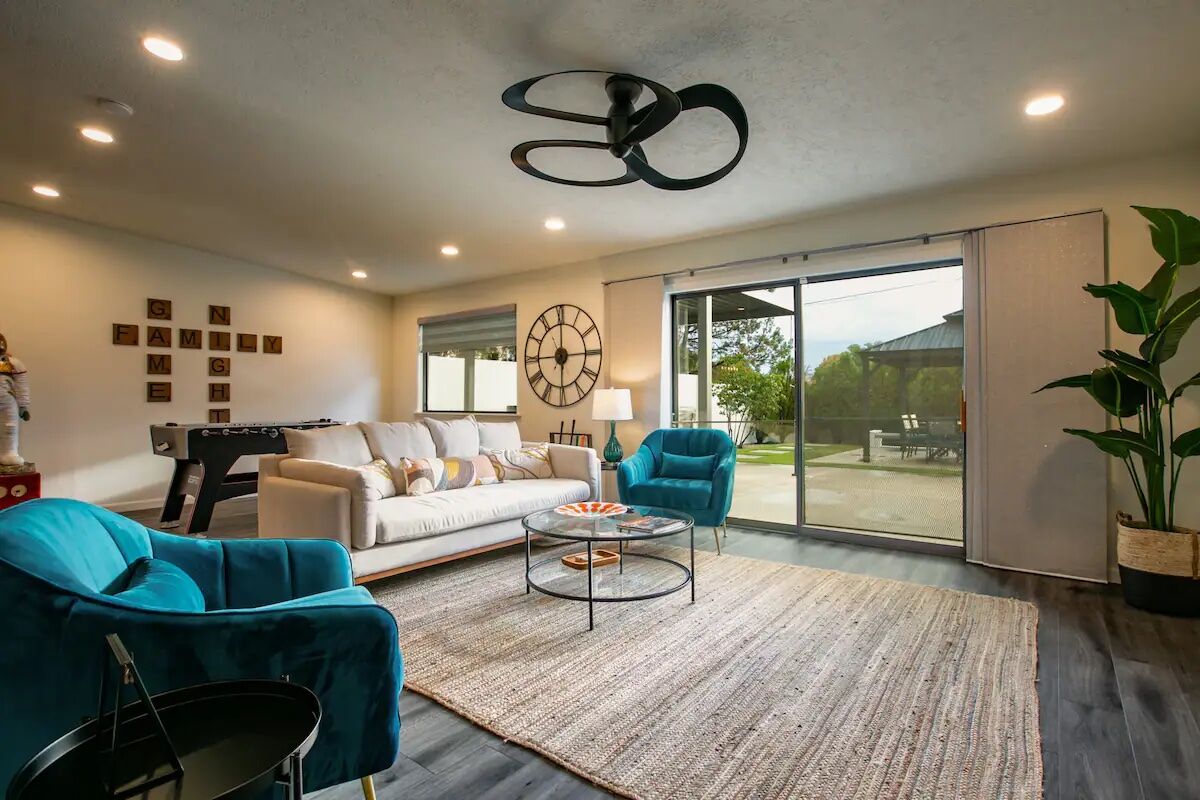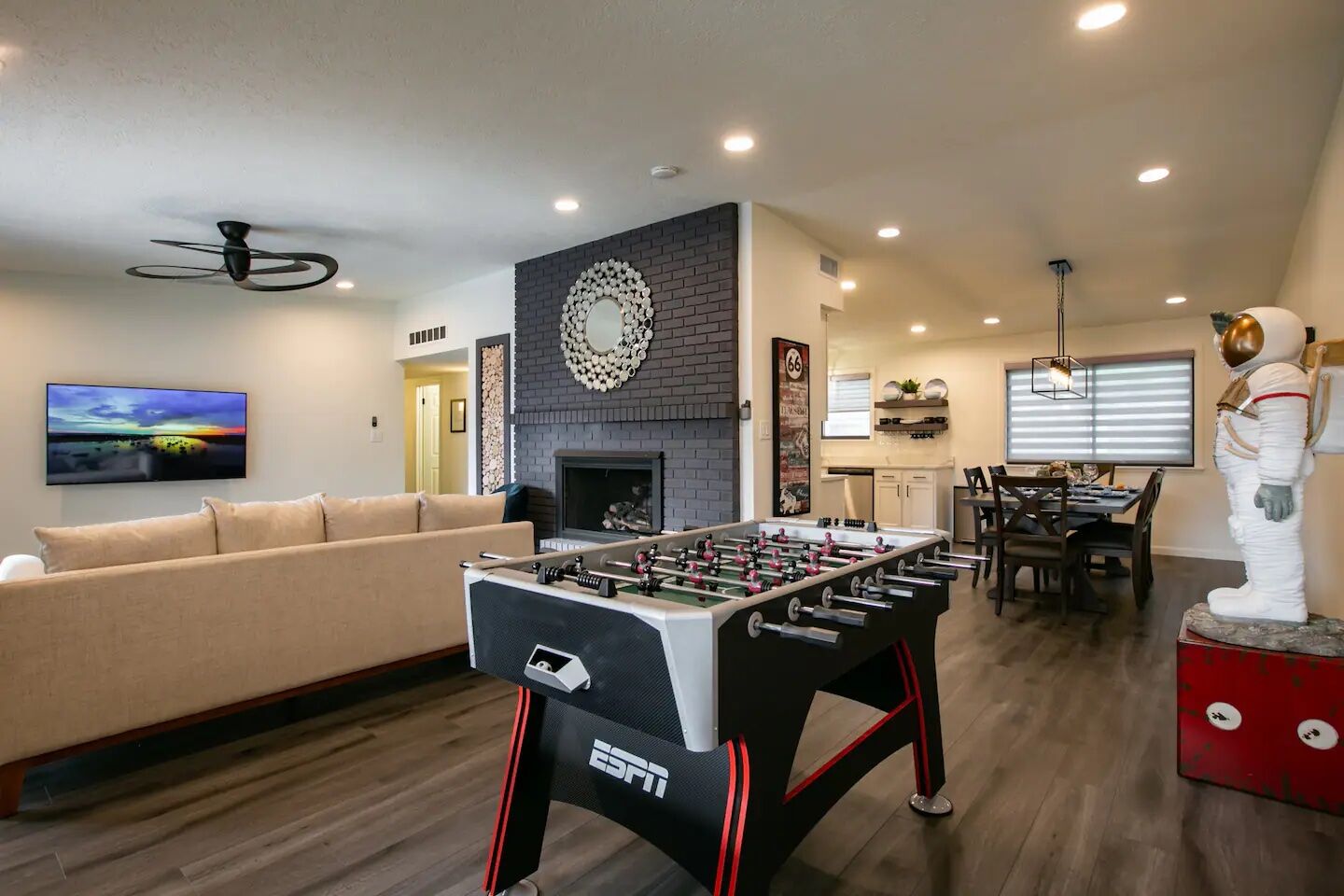 New to the market, this Airbnb Albuquerque with a hot tub, yard games, and a fire pit is perfect for small groups and families. Besides the cheerful backyard, the immaculately furnished property has an indoor games room for chillier fall and winter nights. The Uptown neighborhood is convenient for Old Town, Balloon Fiesta, and the mountains.
Six guests, three bedrooms
Price: $300 per night
Albuquerque Airbnbs in NE Heights
Amazing family vacation home with huge indoor pool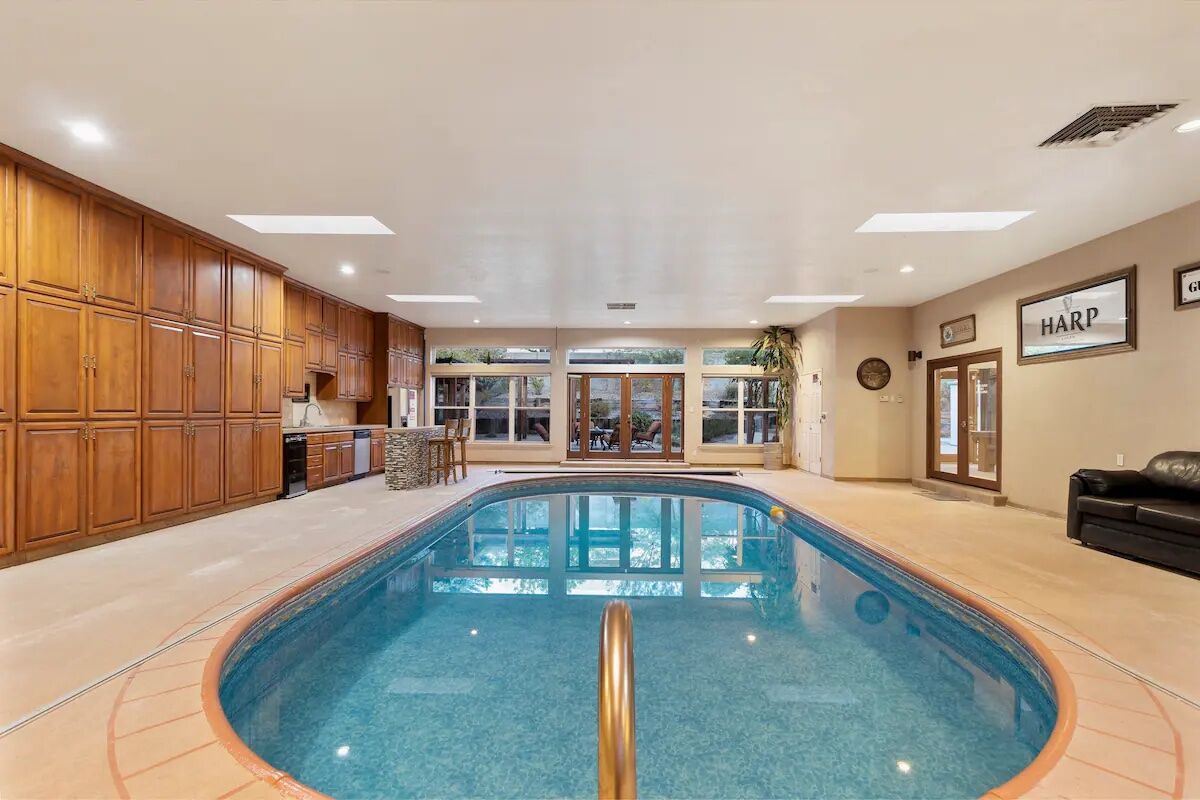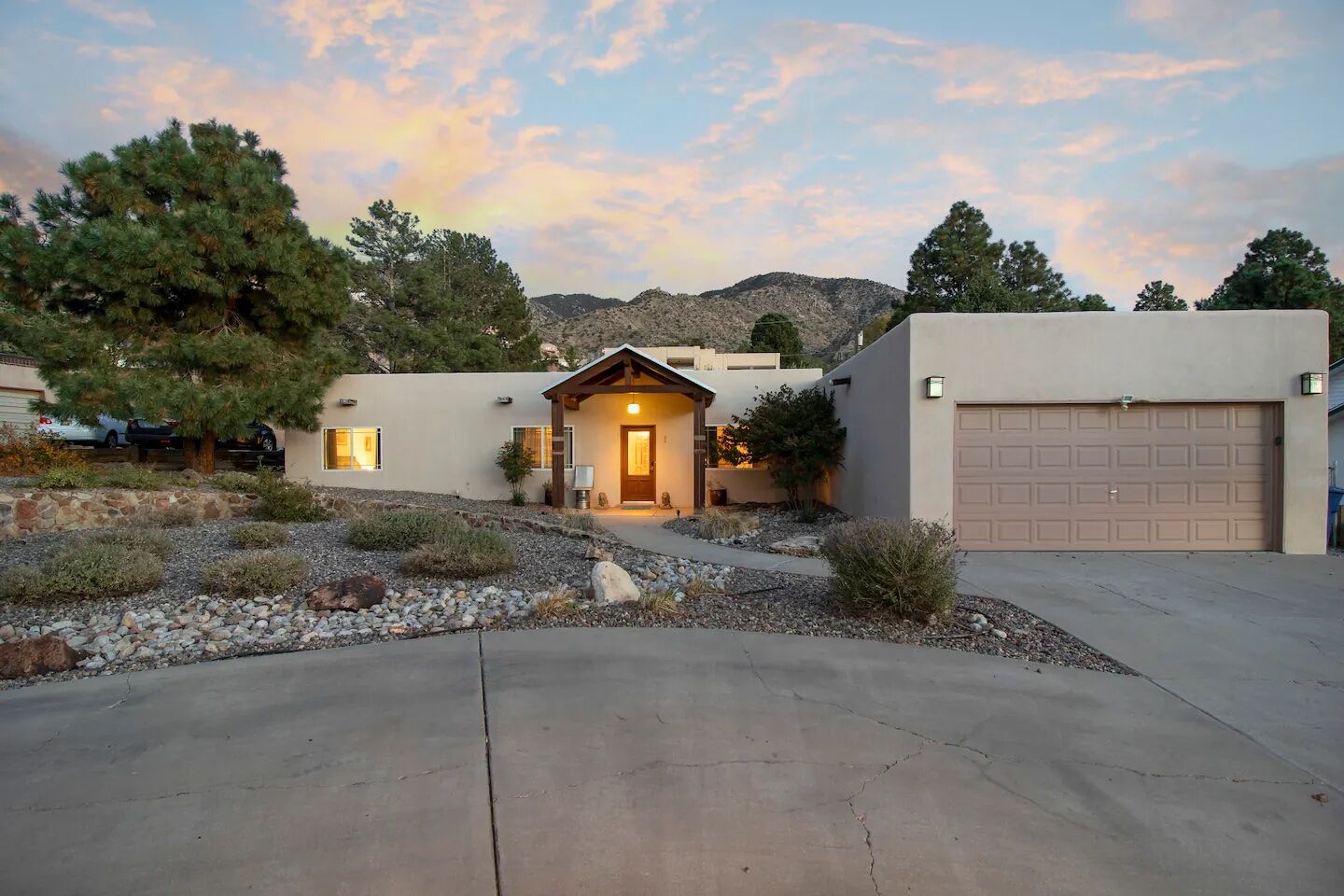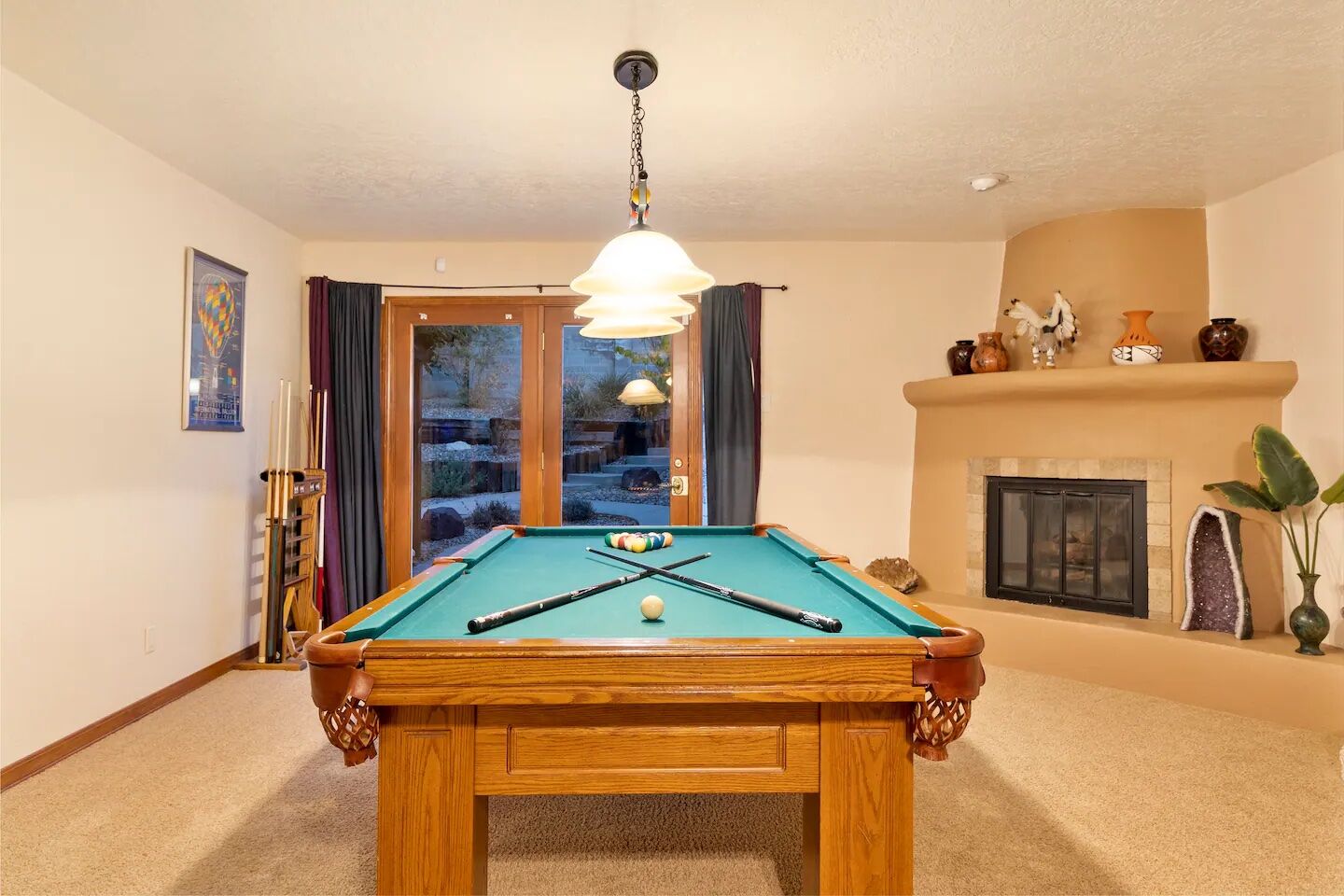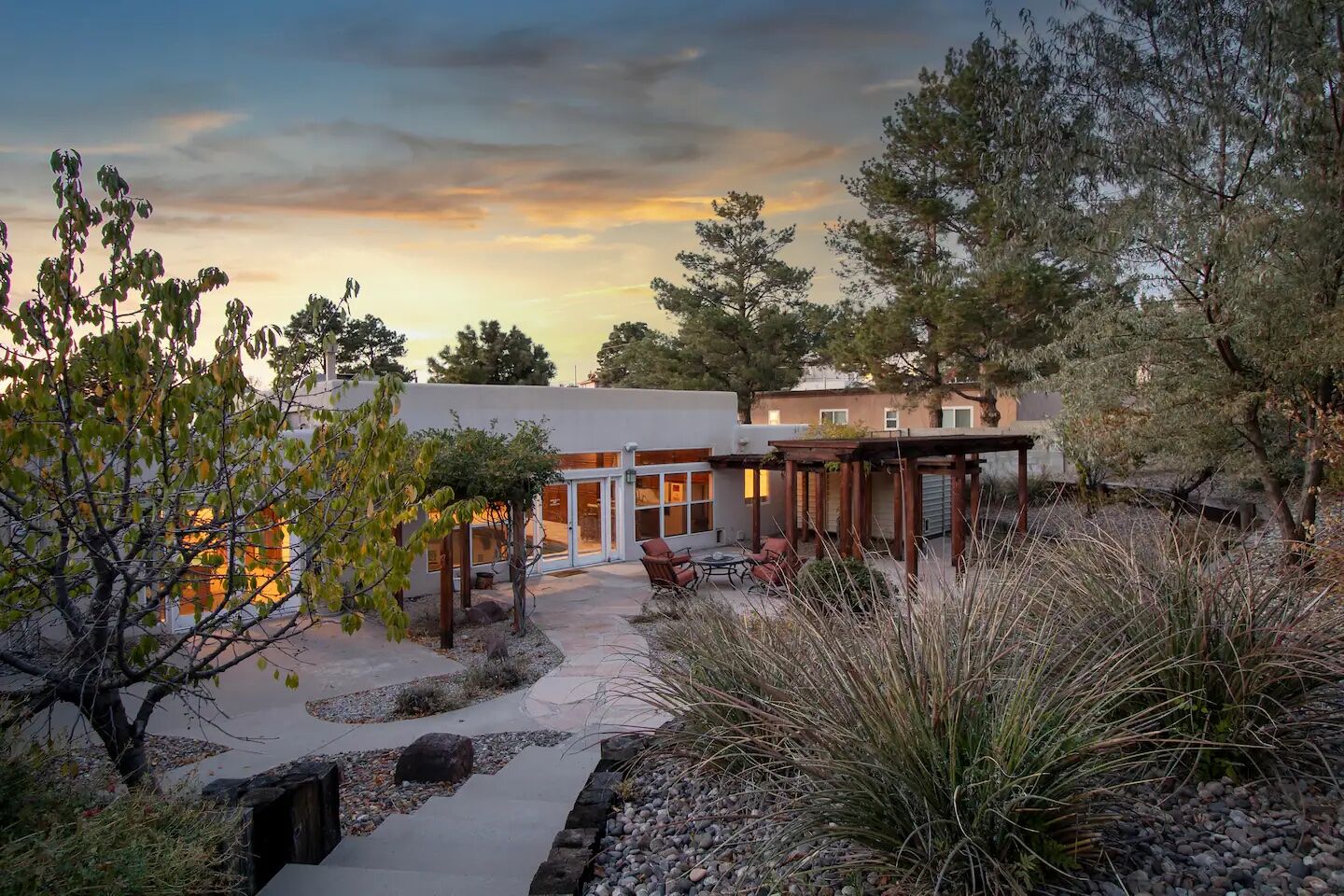 Swimming is on the table year-round at this Airbnb Albuquerque with a pool! The indoor swim space is heated and affixed to a poolside bar. Slide the doors open and you'll find a generously sized backyard enclosed by trees with seating and a fire pit. Further recreational perks include the billiards table and free use of the provided mountain bikes. The kitchen is a chef's dream, with just about every utensil you can imagine and a skylight over the island.
Eight guests, four bedrooms
Price: $425 per night
"Desert Rose" a Santa Fe-style vacation home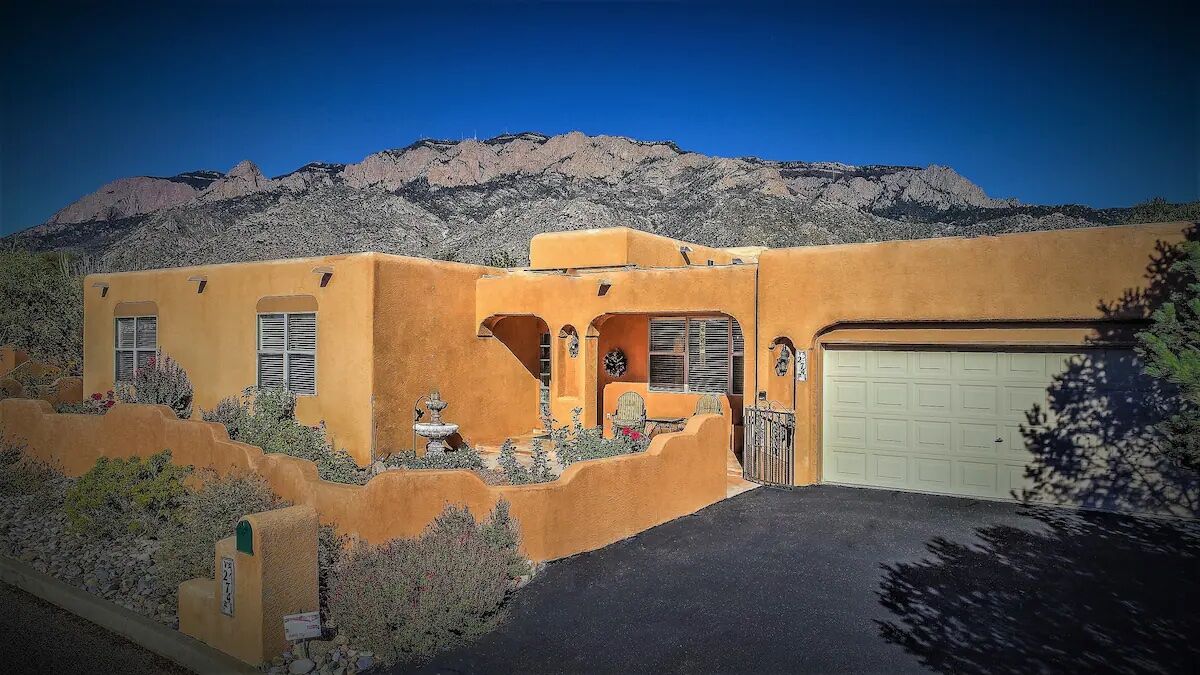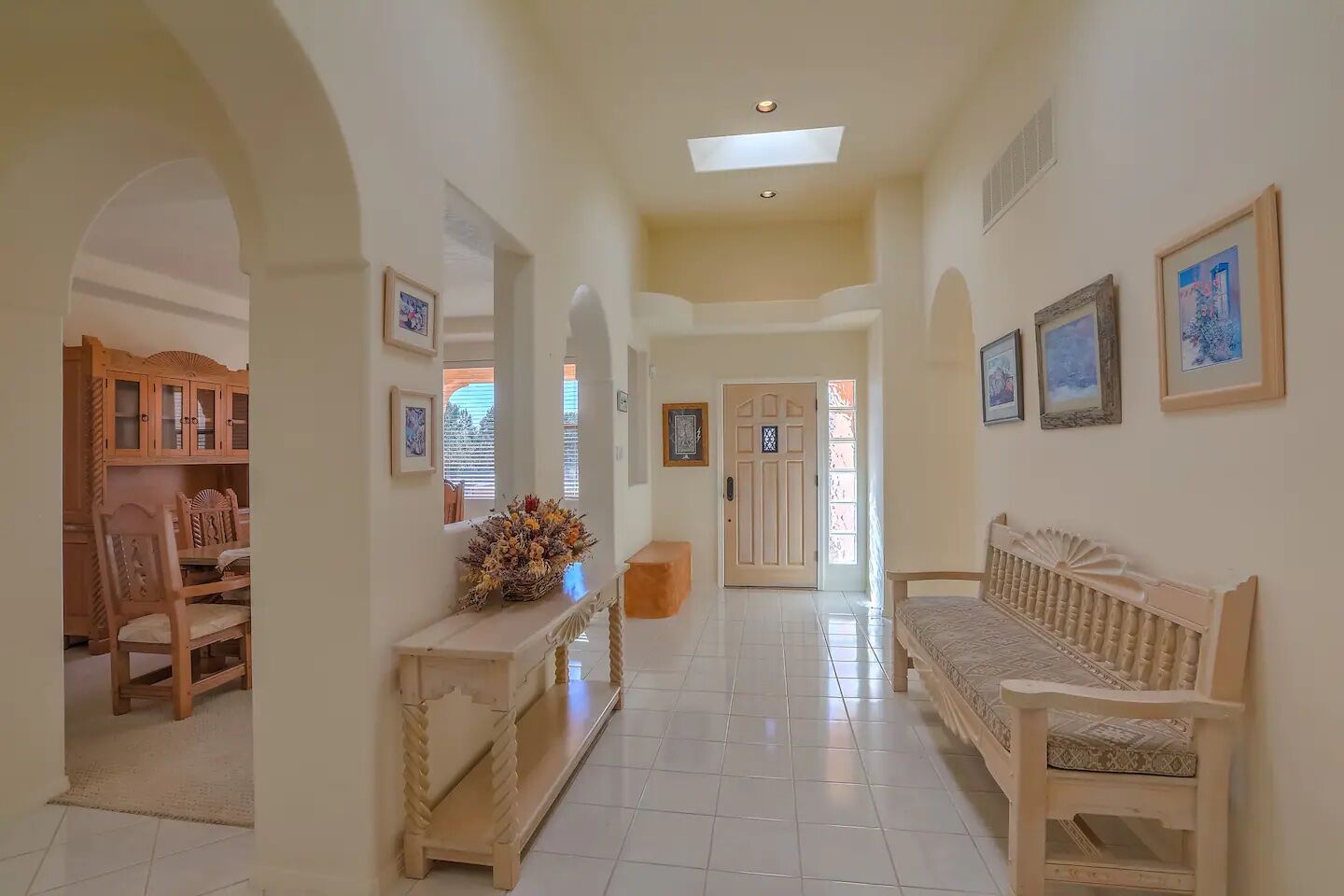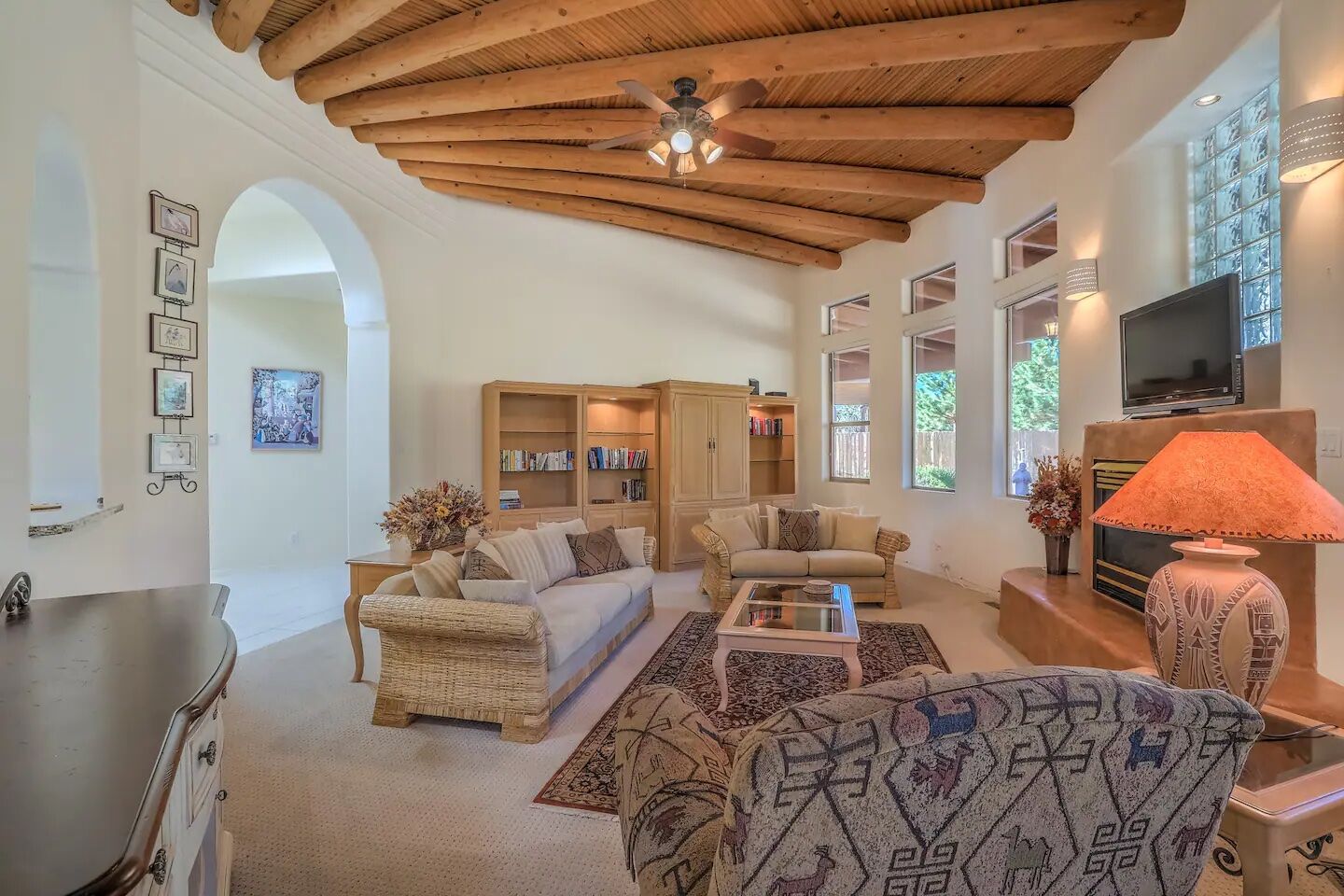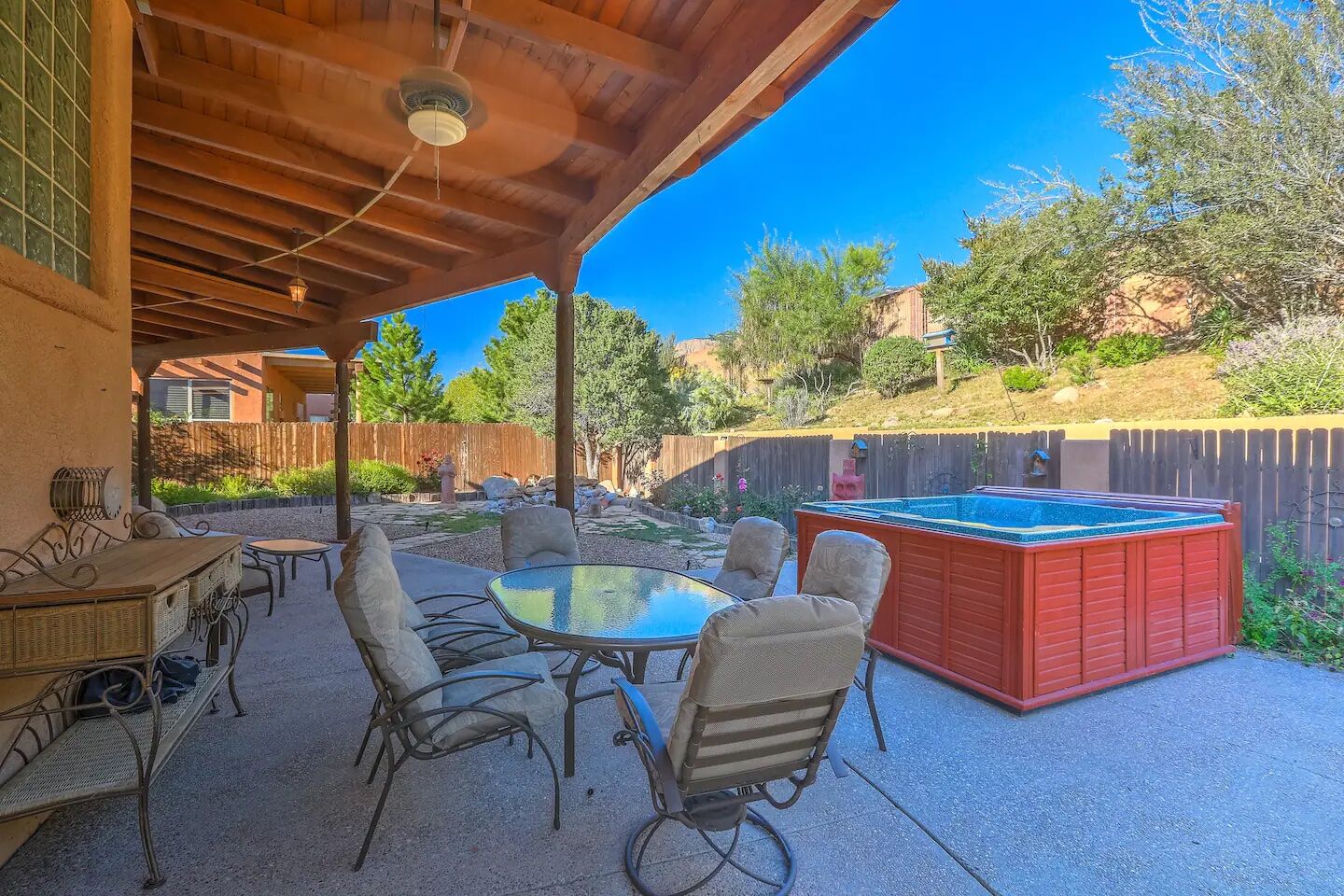 Situated at the base of the Sandia Foothills, this Albuquerque Airbnb with a hot tub is inspired by the architecture of Santa Fe. Pleasing features including arches, beams, and a curved design add warmth to this family-friendly rental. A well-stocked library is available to avid readers. The spa is placed under the sun while shaded seating is provided on the porch – both will be hugely appreciated after a day of hiking and ballooning!
Eight guests, four bedrooms
Price: $410 per night
House of Arroyo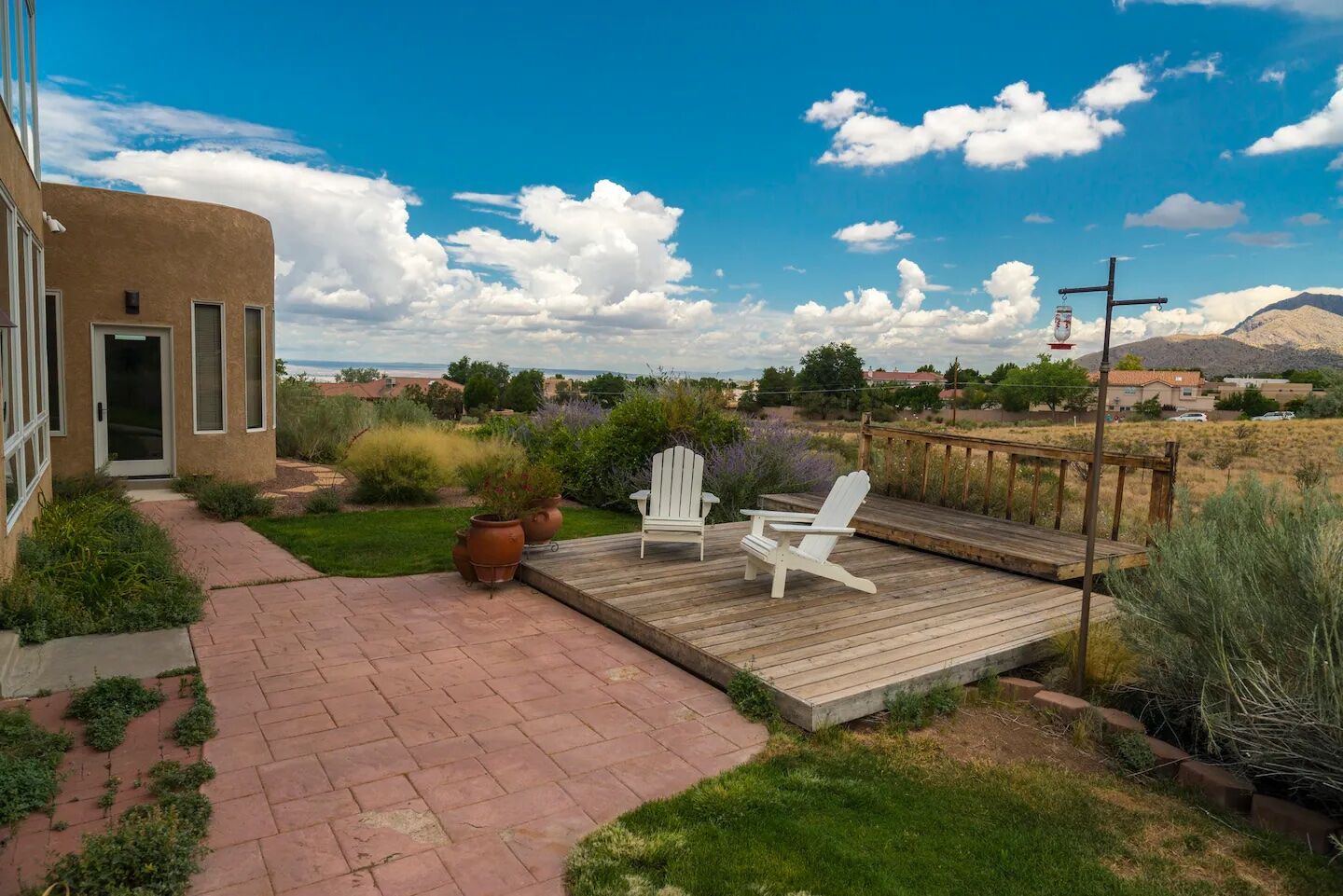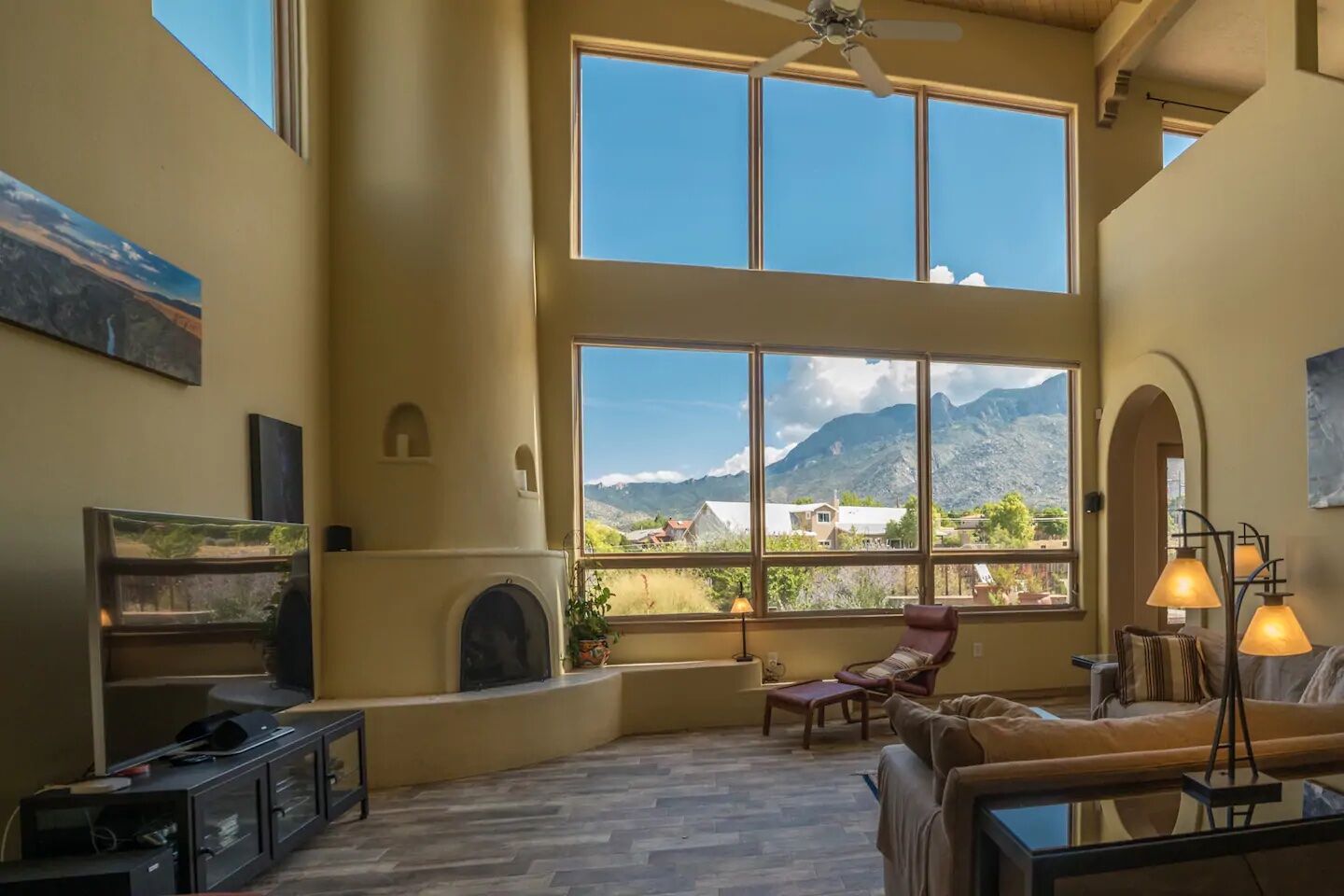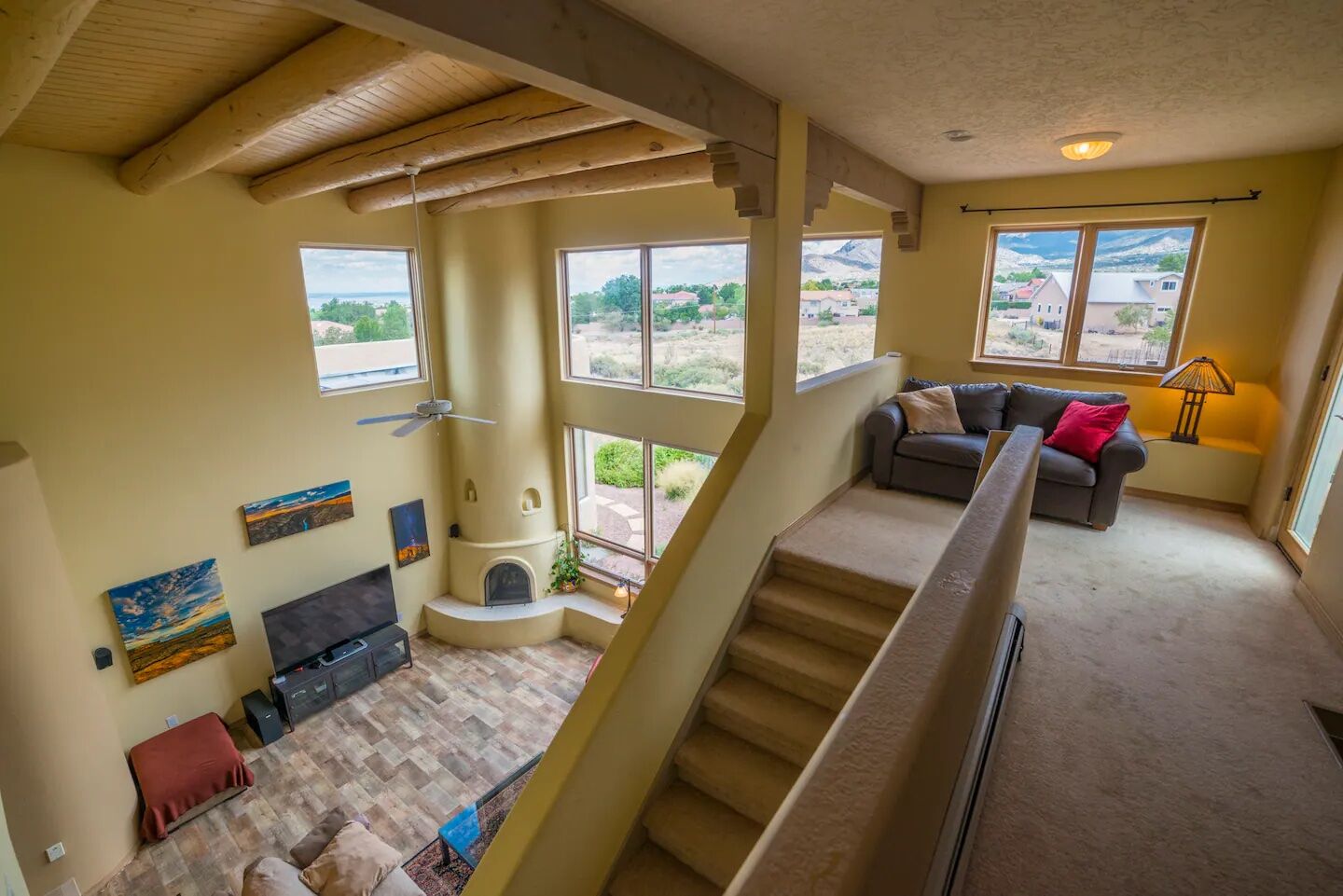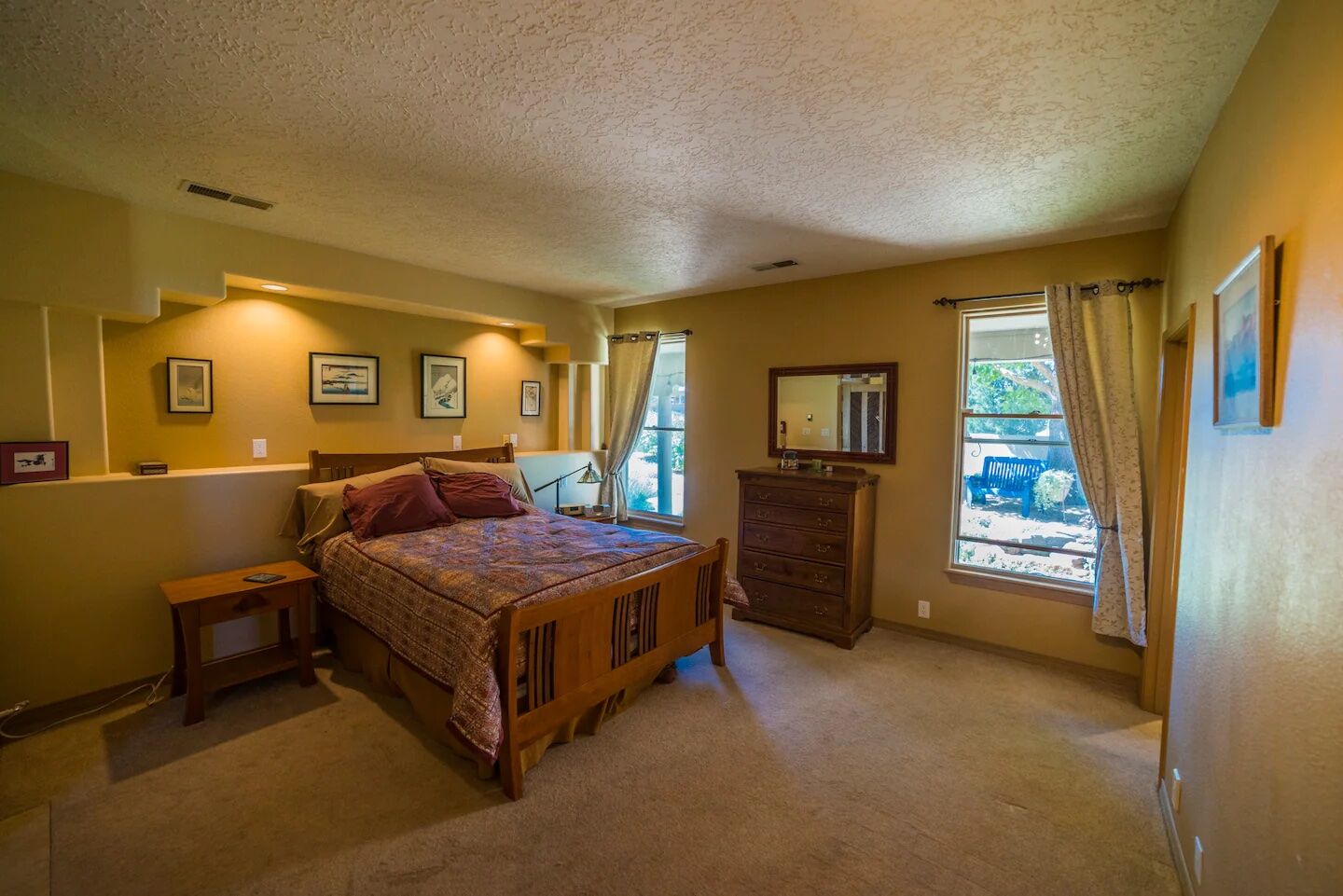 The main highlight of this Airbnb in Albuquerque's NE Heights is the epic mountain views afforded by gigantic windows. Settle down in the lounge in front of the adobe fireplace and you can make out the peak of Sandia Mountain. Your turn to sort dinner? Strategic paneling means you can cook with a view of the foothills. The backyard is alive with greenery and frequented by hummingbirds and bunnies. Enjoy sunsets here while the fountain trickles in the background.
Eight guests, four bedrooms
Price: $350 per night
More like this
What did you think of this story?