11 Rapid City Airbnbs To Experience the Best of South Dakota
The gateway to the Badlands National Park, Black Hills, and Mount Rushmore, Rapid City is a destination to add to the top of your travel agenda. Rapid Creek bisects the "City of Presidents" which is teeming with restaurants, parks, and cultural attractions. Lodgings sway from swanky downtown lofts to remote cabins. Cast your eyes over our pick of top-rated Rapid City Airbnb vacation rentals.
We hope you love the Airbnb Rapid City stays we recommend! Just so you know, Matador may collect a small commission from the links on this page if you decide to book a stay. Listed prices are accurate as of the time of publication.
Traveling through South Dakota? Check out Matador's South Dakota Airbnb guide.
Airbnb Cabin rentals in Rapid City
These Rapid City cabins give you the best perspective on Rapid City as well as incredible access to the outdoors. Bring your hiking boots!
In the trees, close to town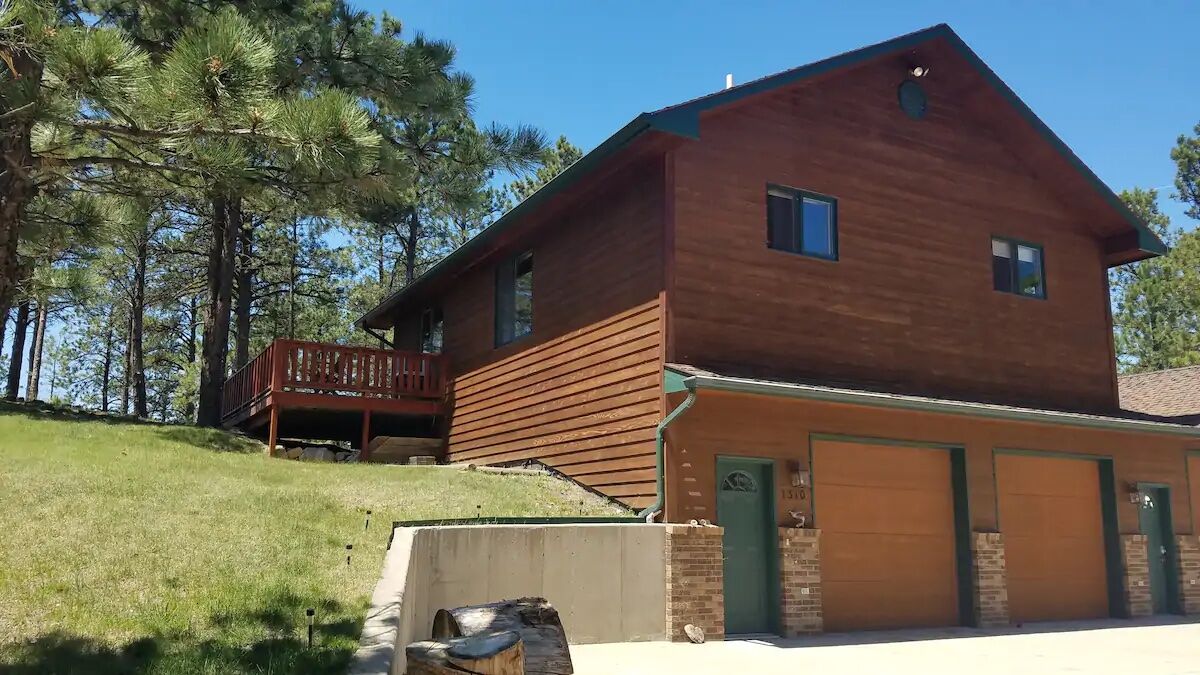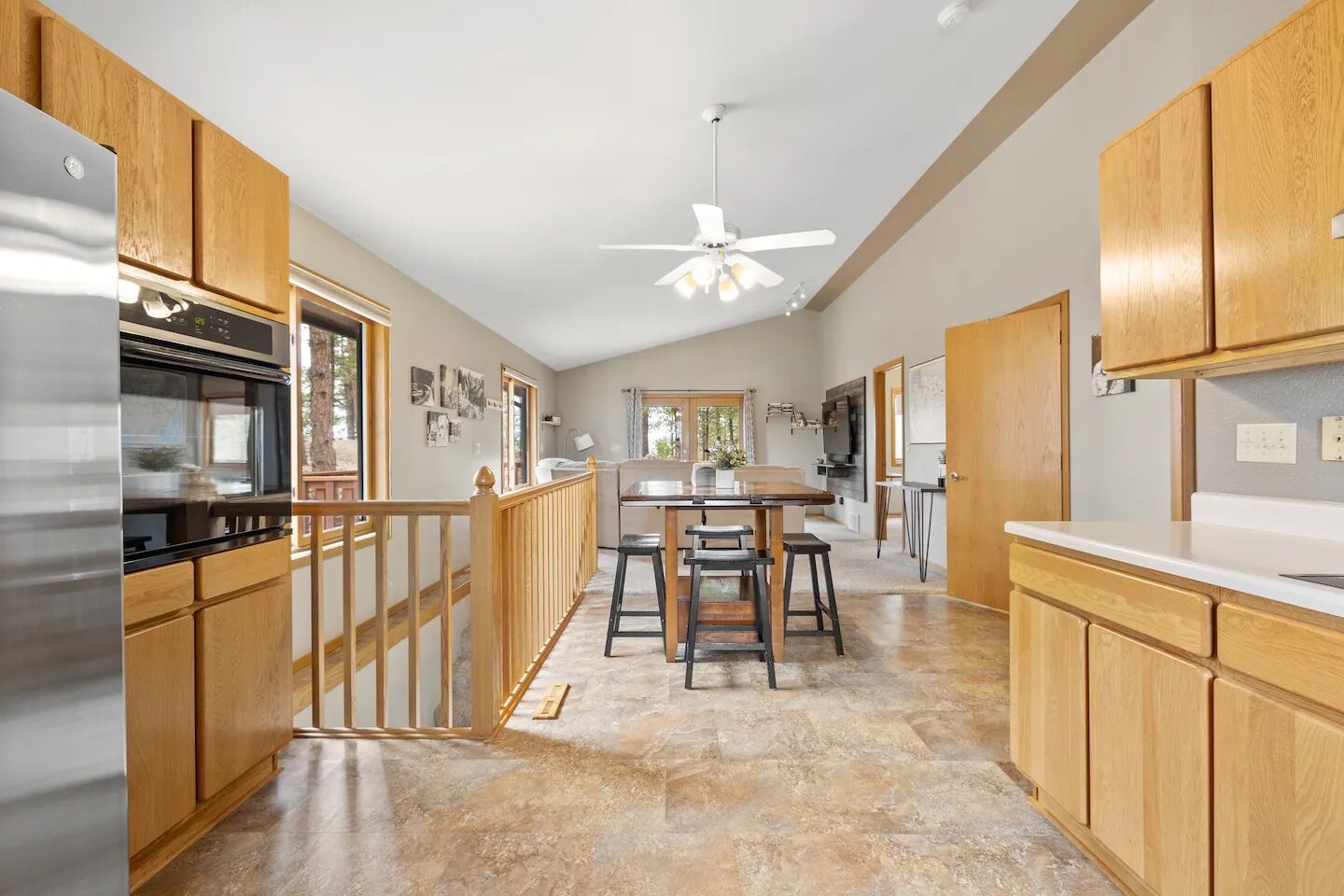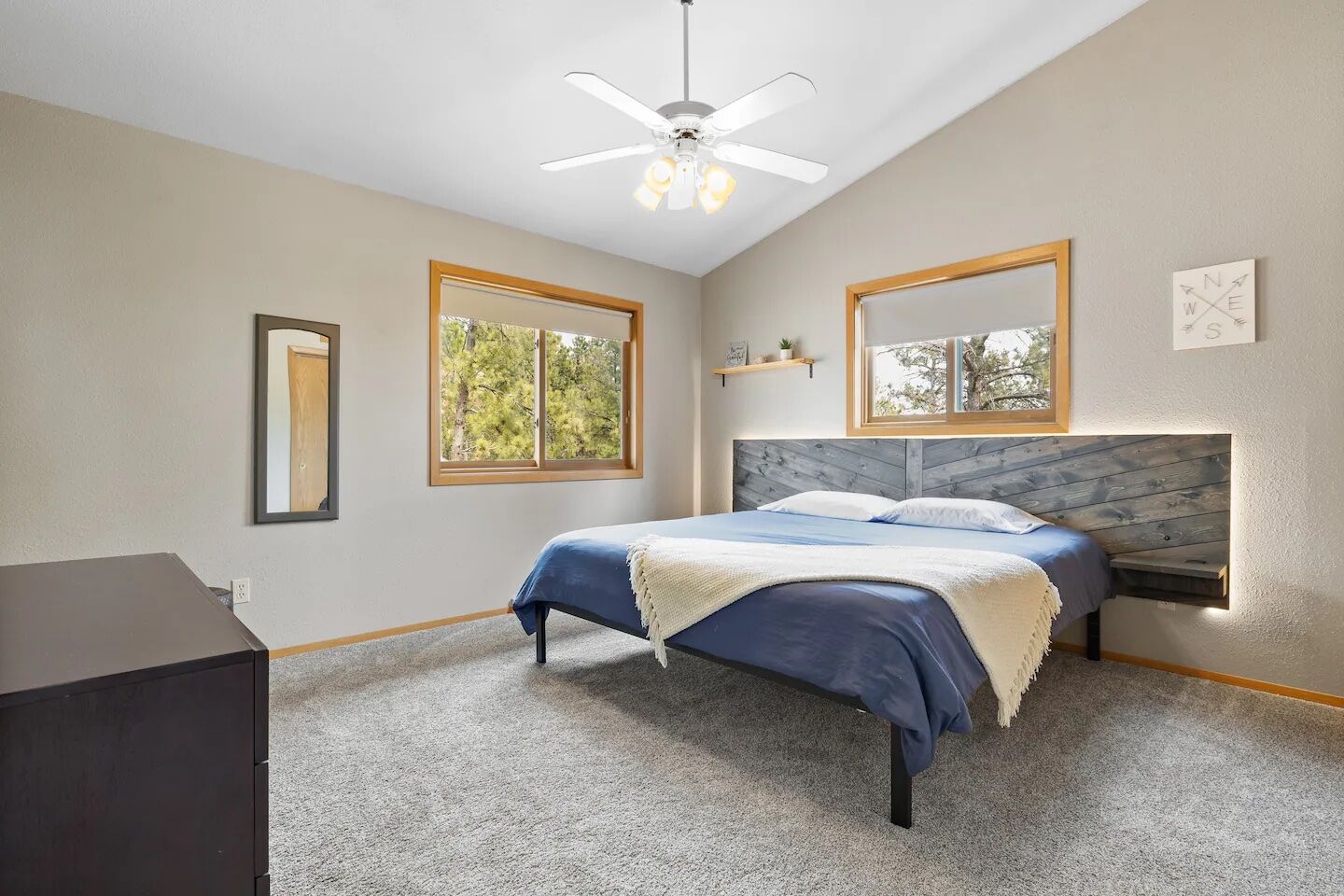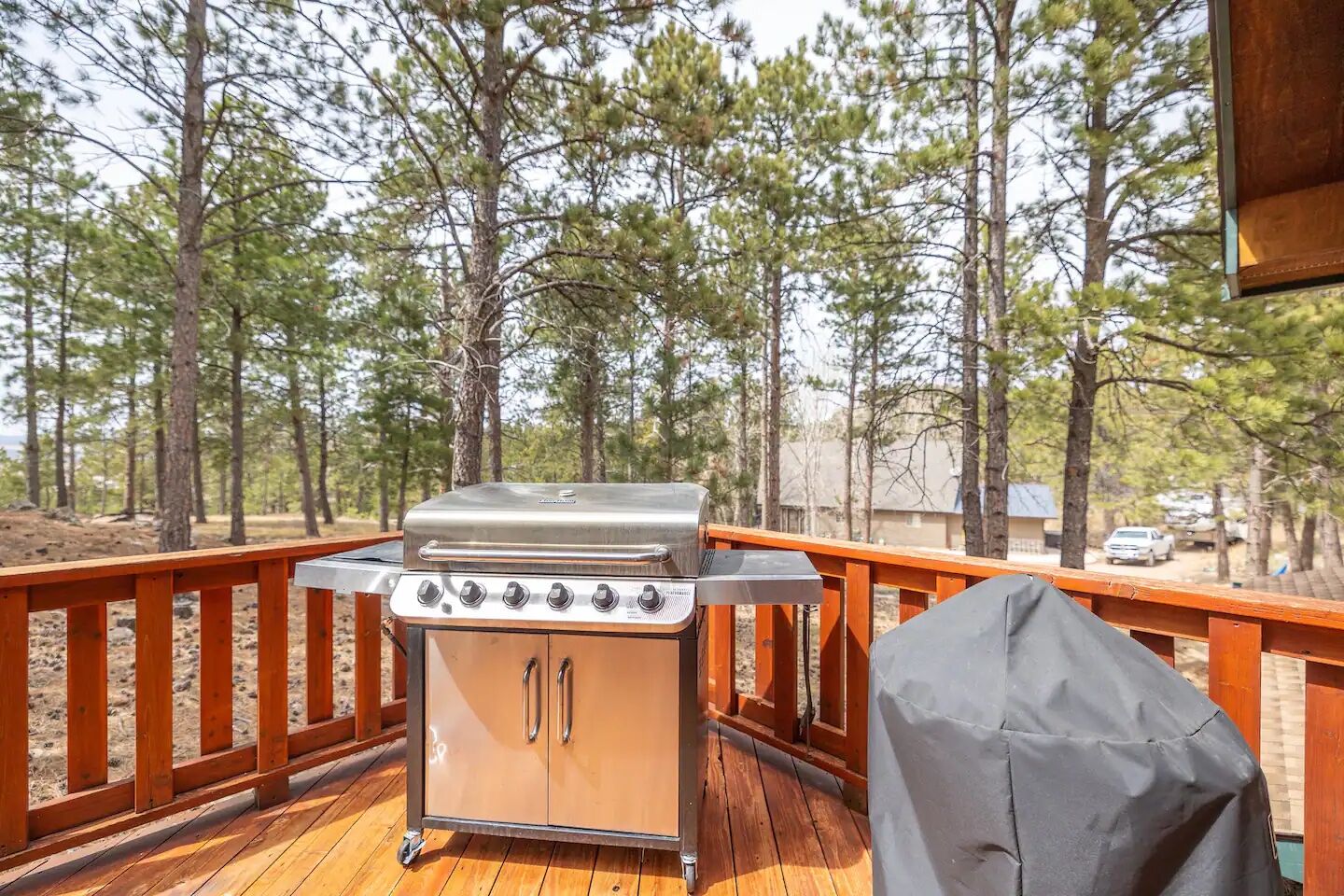 Despite being a brief drive from city limits, the silence at this two-bedroom cabin will lead you to believe otherwise. The property is perched among the trees high on a hill with awesome valley views. Sit out on the deck while tending the grill and you might make friends with the local turkeys, deer, and birds. Interiors are ultra-luxe with modern appliances and tasteful furnishings. Arrive at a fully-stocked Rapid City Airbnb using the host's reasonably priced grocery service.
Five guests, two bedrooms
Price: $250 per night
Hygge house on the creek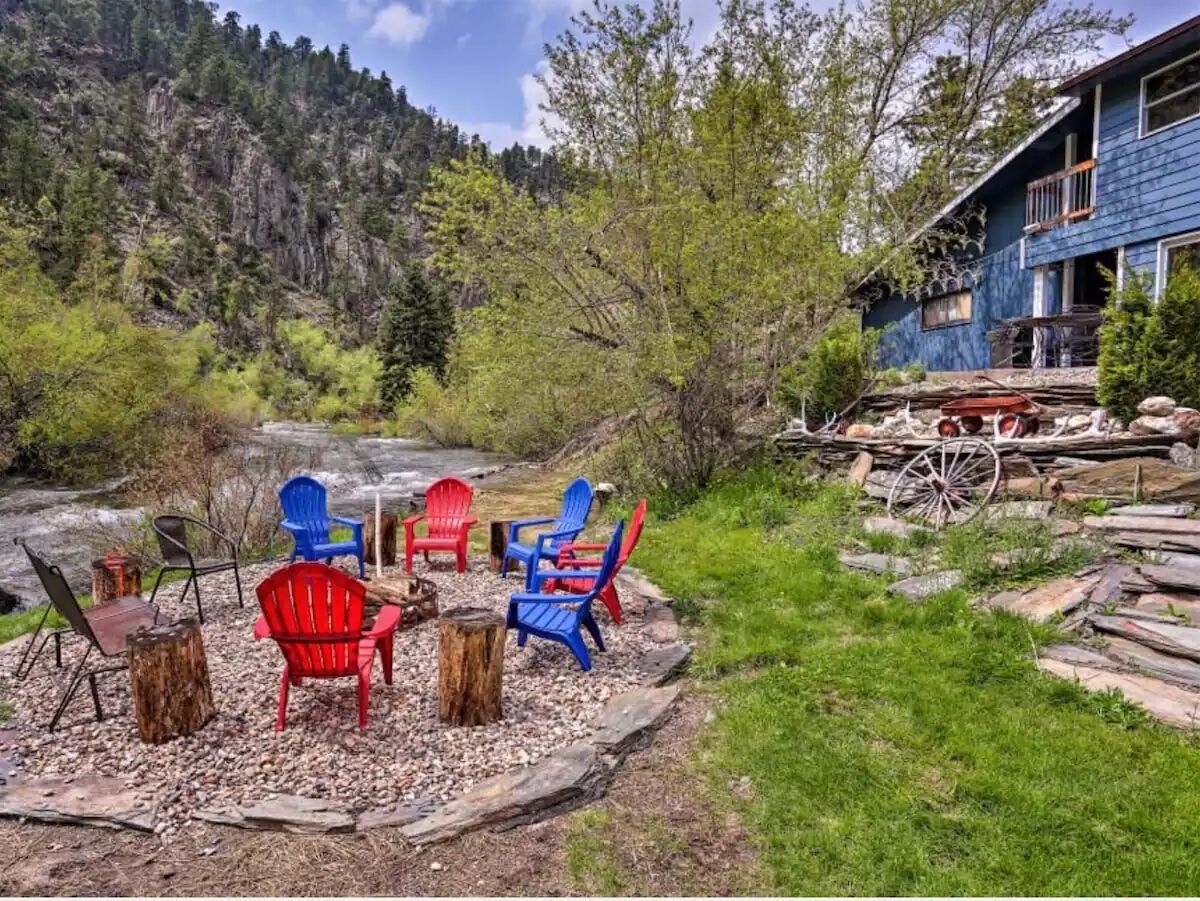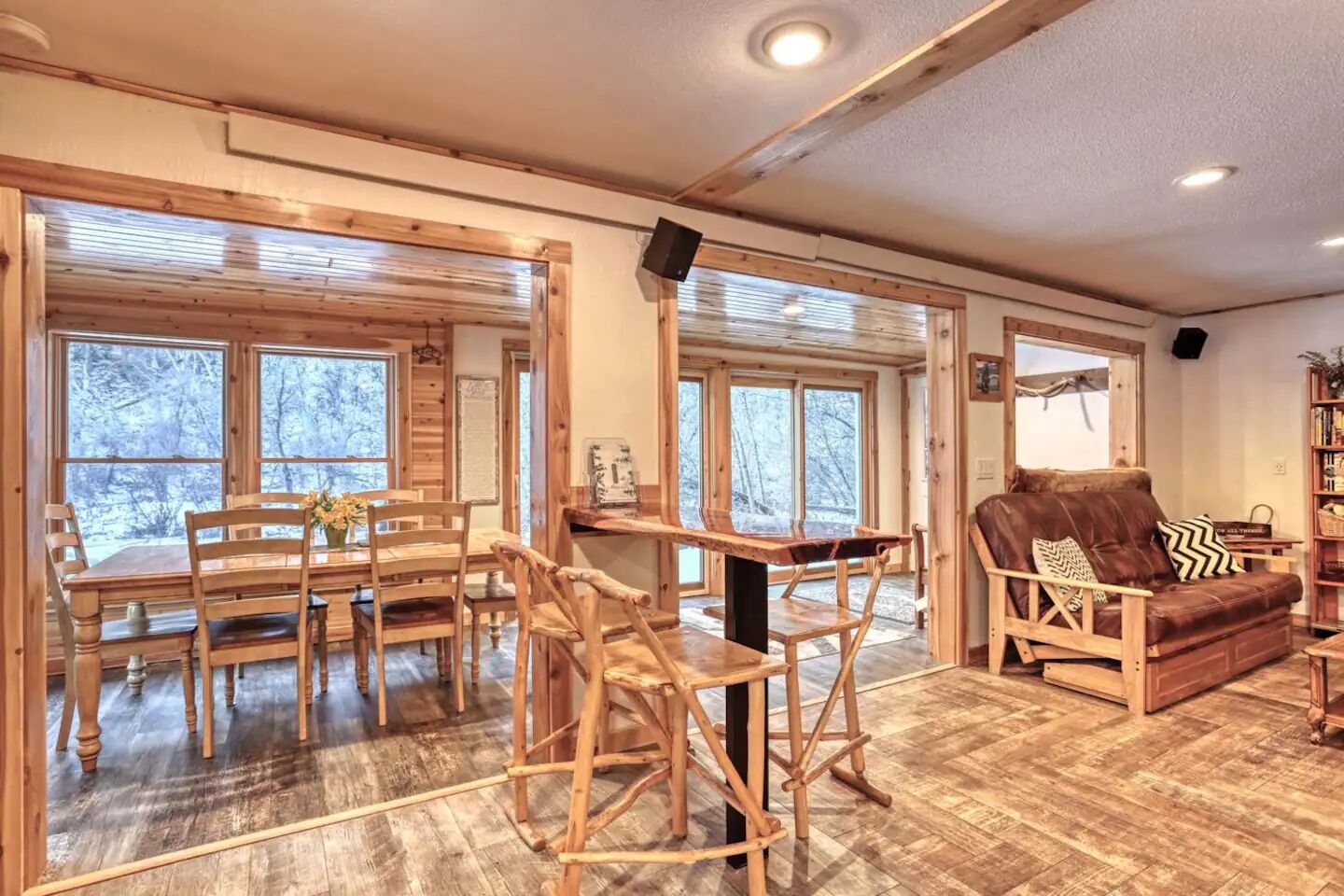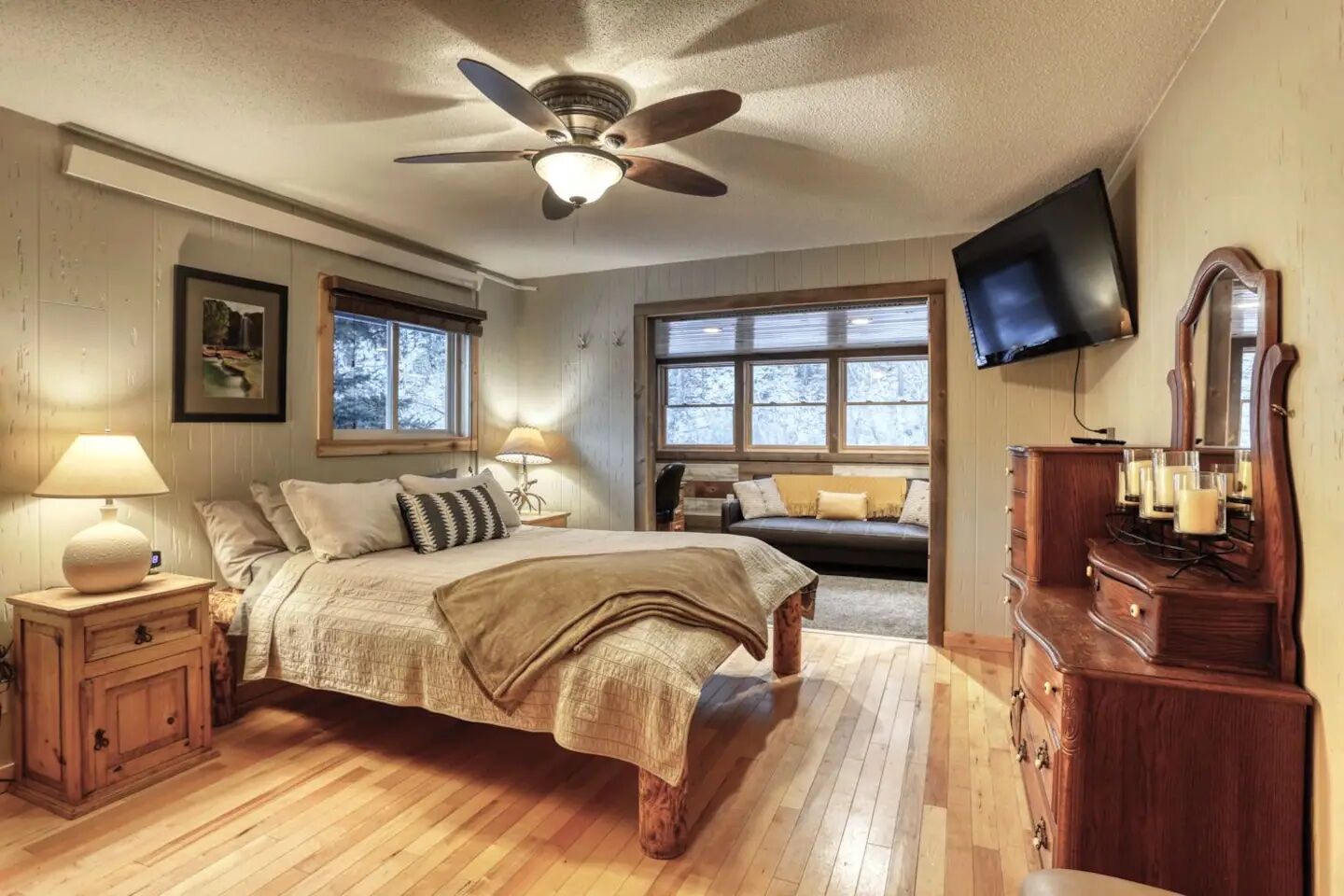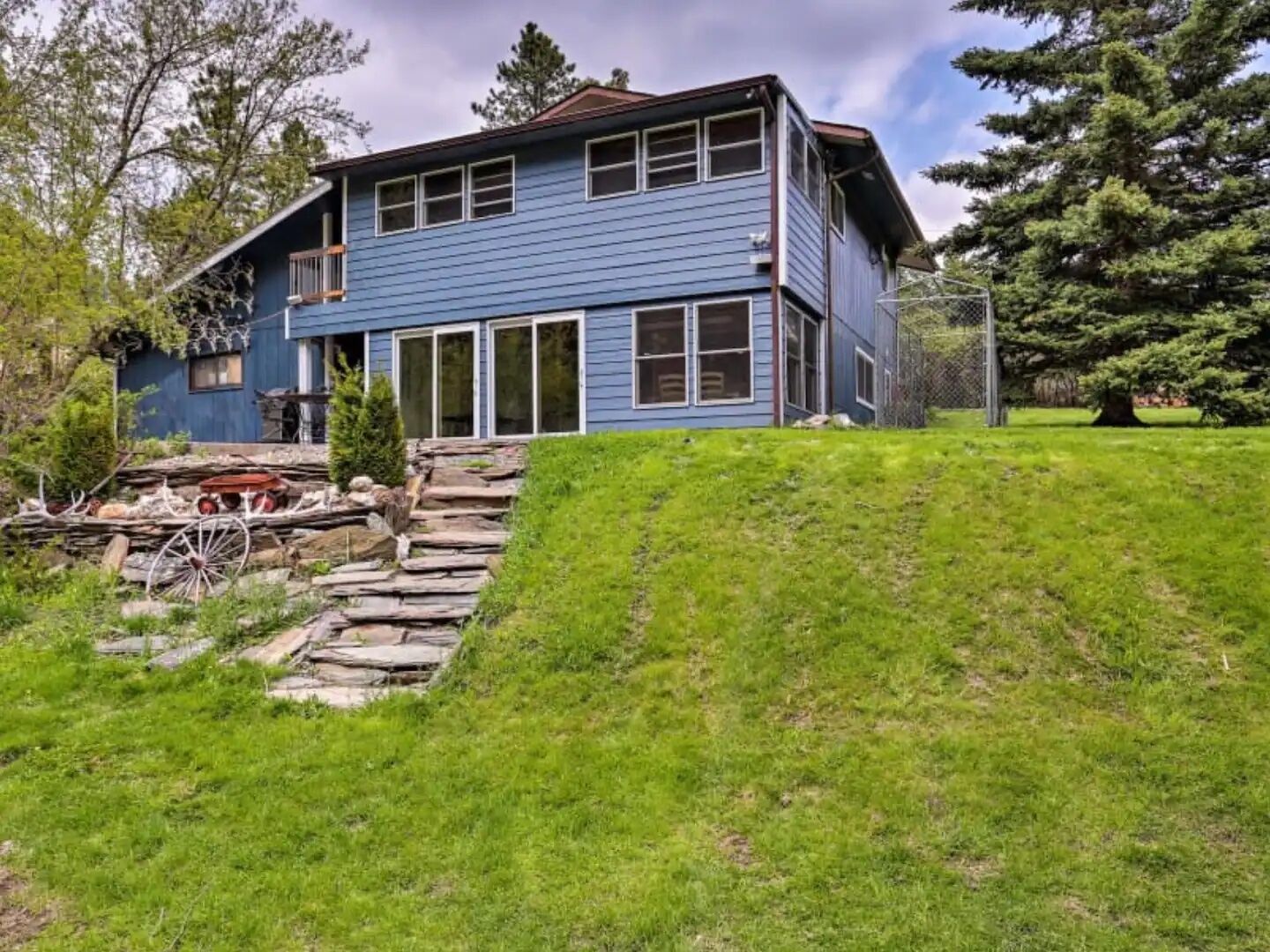 This little blue cabin is outfitted with rustic interiors, a fireplace, and Scandi touches that fully live up to the Hygge concept. Besides the two bedrooms, there are two designated working spaces for remote workers or budding novelists. The cabin rental occupies a secluded spot on the creekside with a fire pit, grill, and seating areas making it easy to embrace the great outdoors.
Six guests, two bedrooms
Price: $235 per night
Newly remodeled private suite with hot tub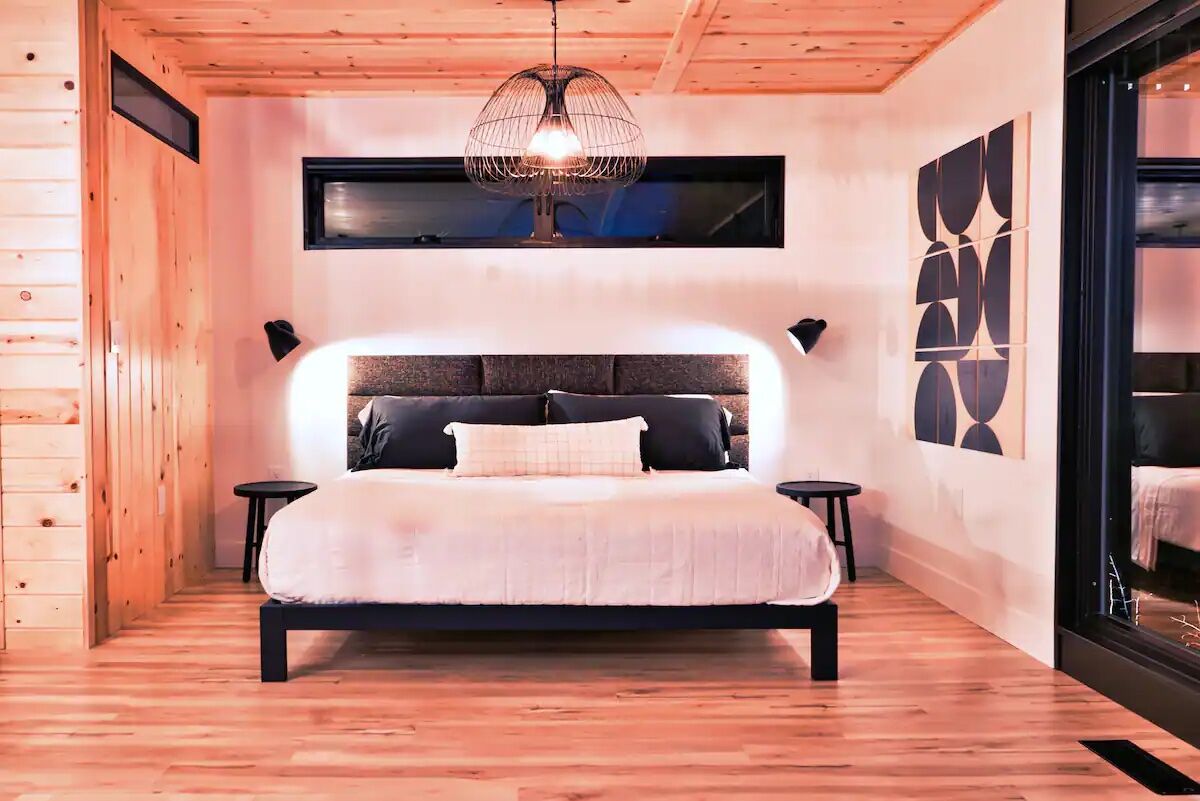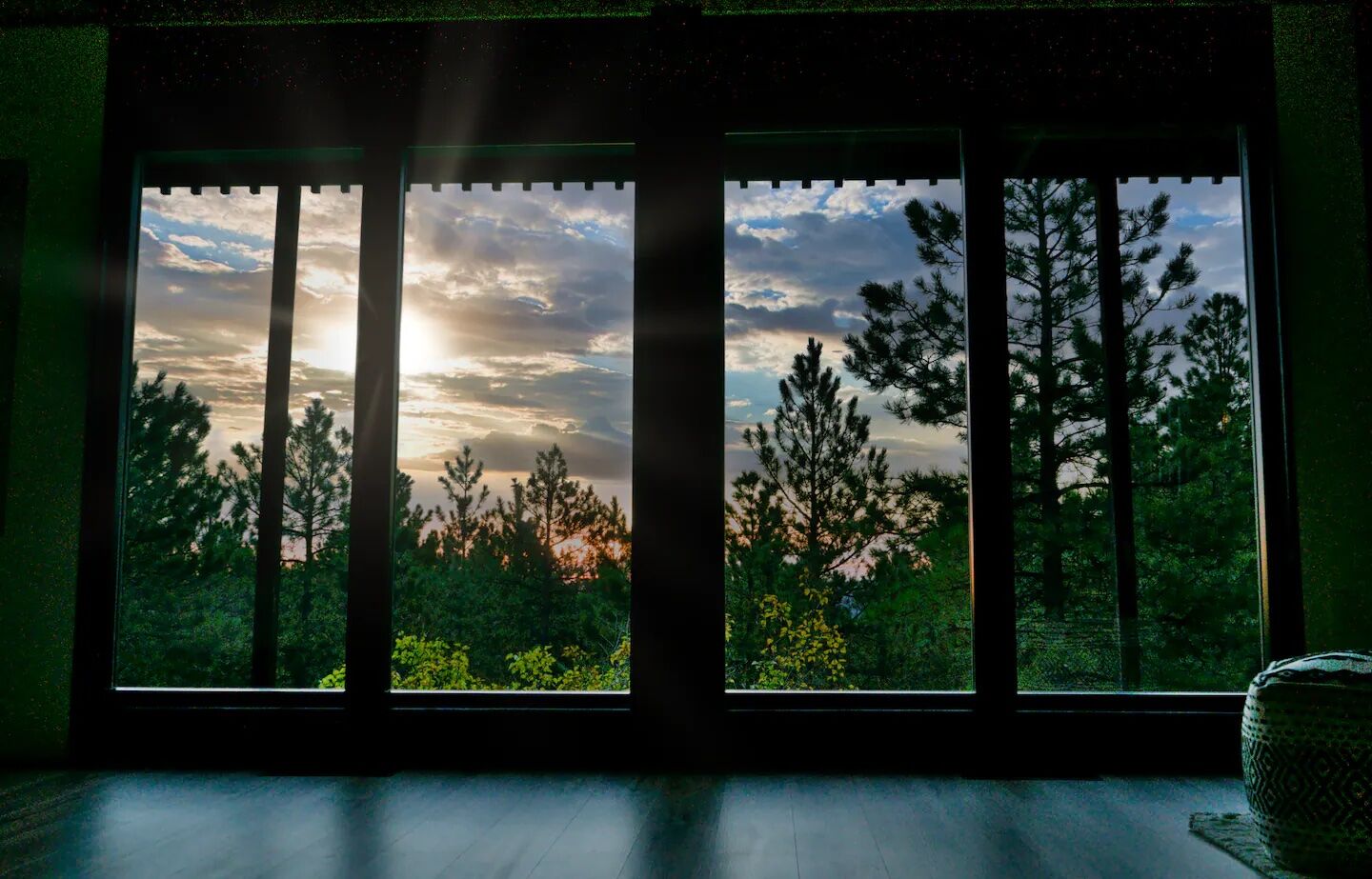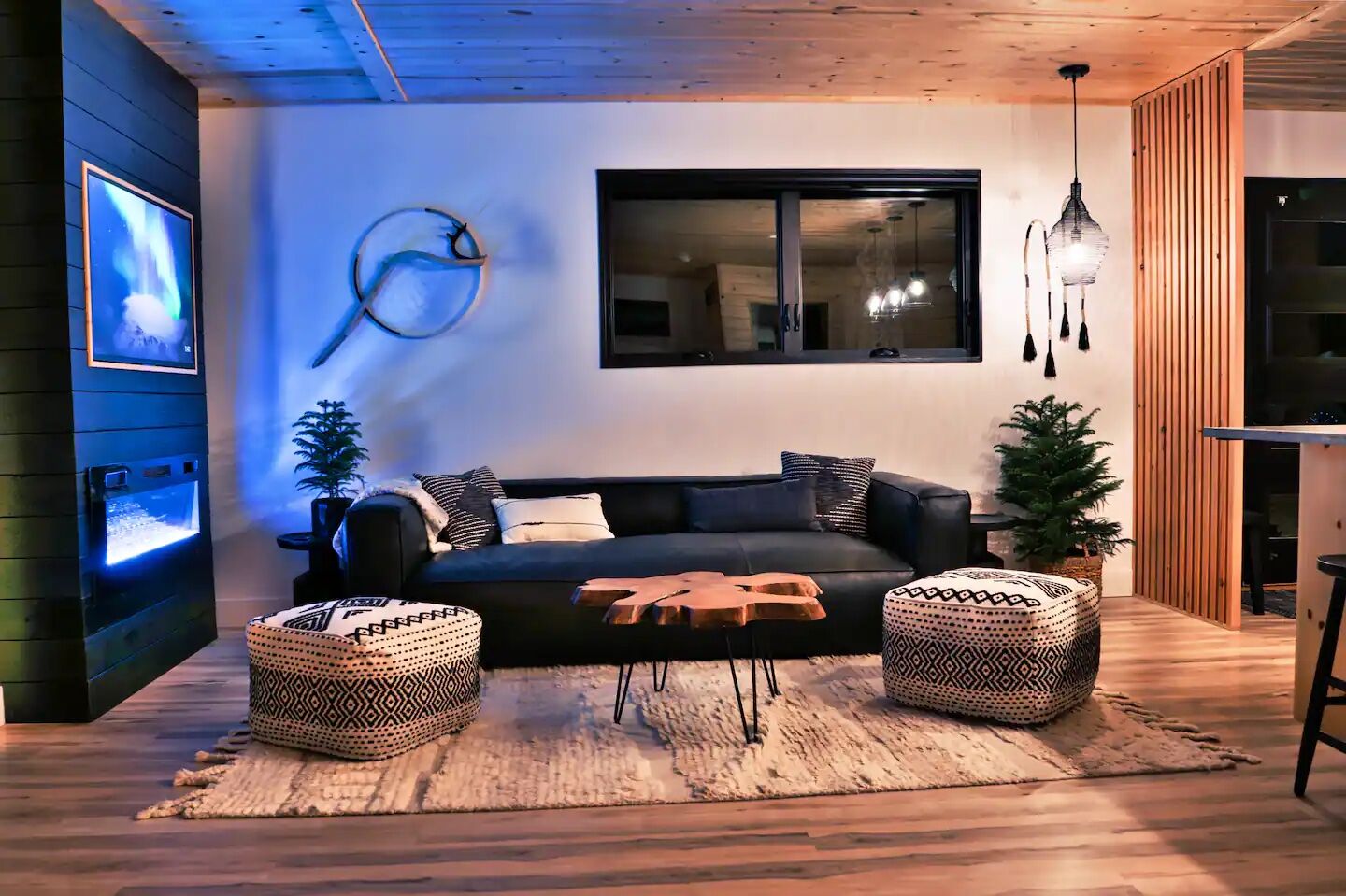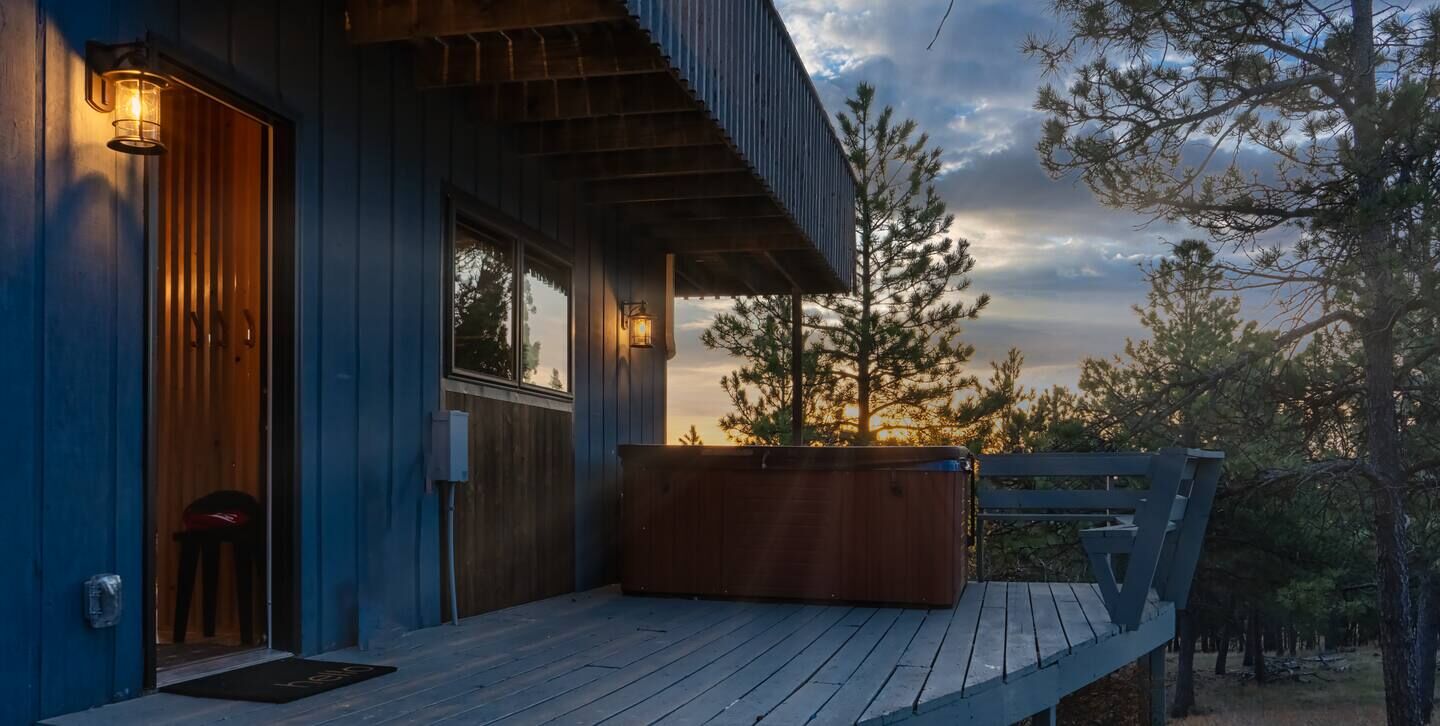 Soak up sweeping views over the Black Hills from the comfort of your outdoor hot tub. This bespoke studio radiates a homely vibe through its fully-equipped kitchen, electric fireplace, and woody interiors. Floor-to-ceiling windows overlook the ponderosa pines so you can cook and snuggle on the sofa with a view. The cabin is located in the ranges on the edge of Rapid City for a blend of convenience and tranquility.
Two guests, one bedroom (studio)
Price: $315 per night
Private house overlooking city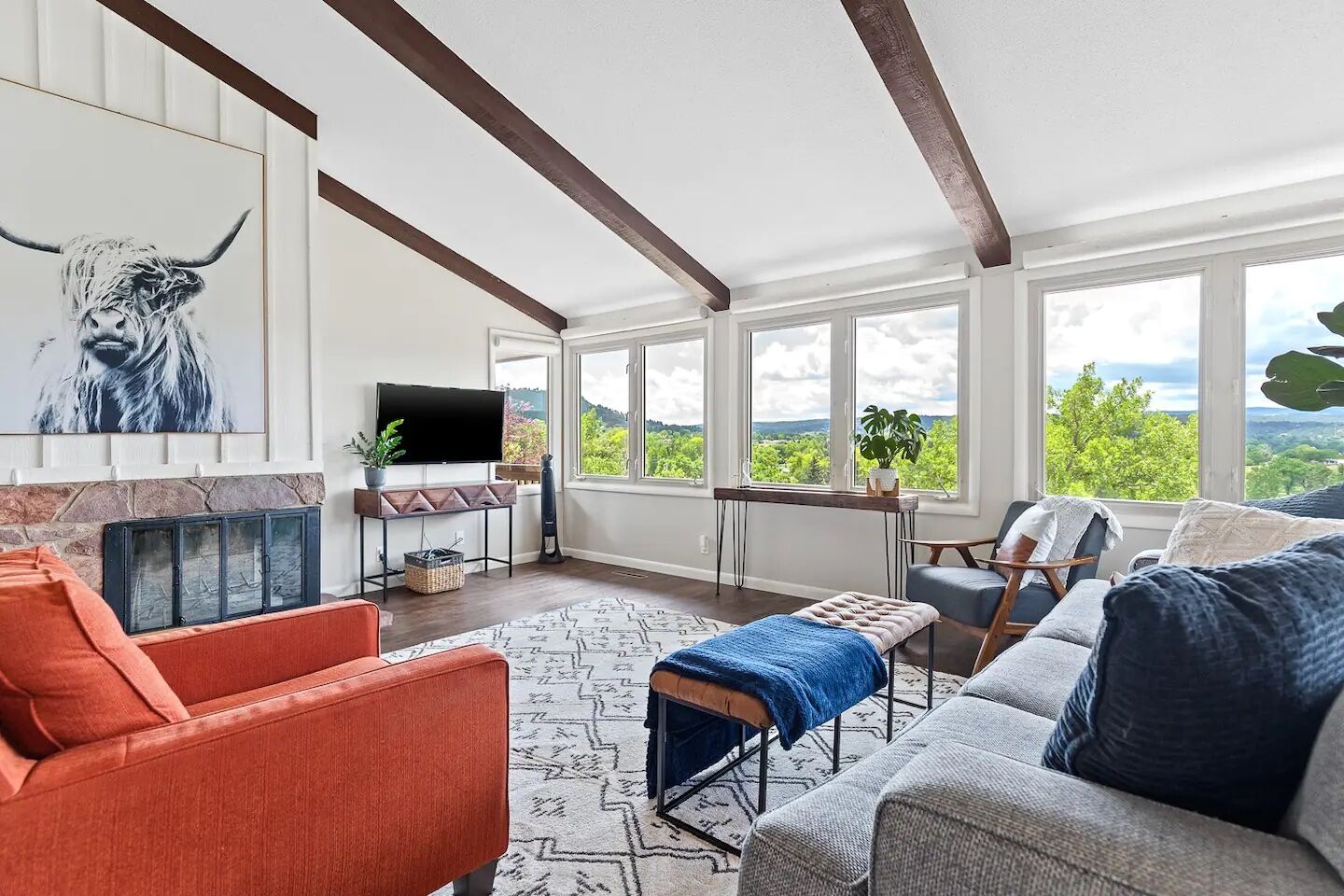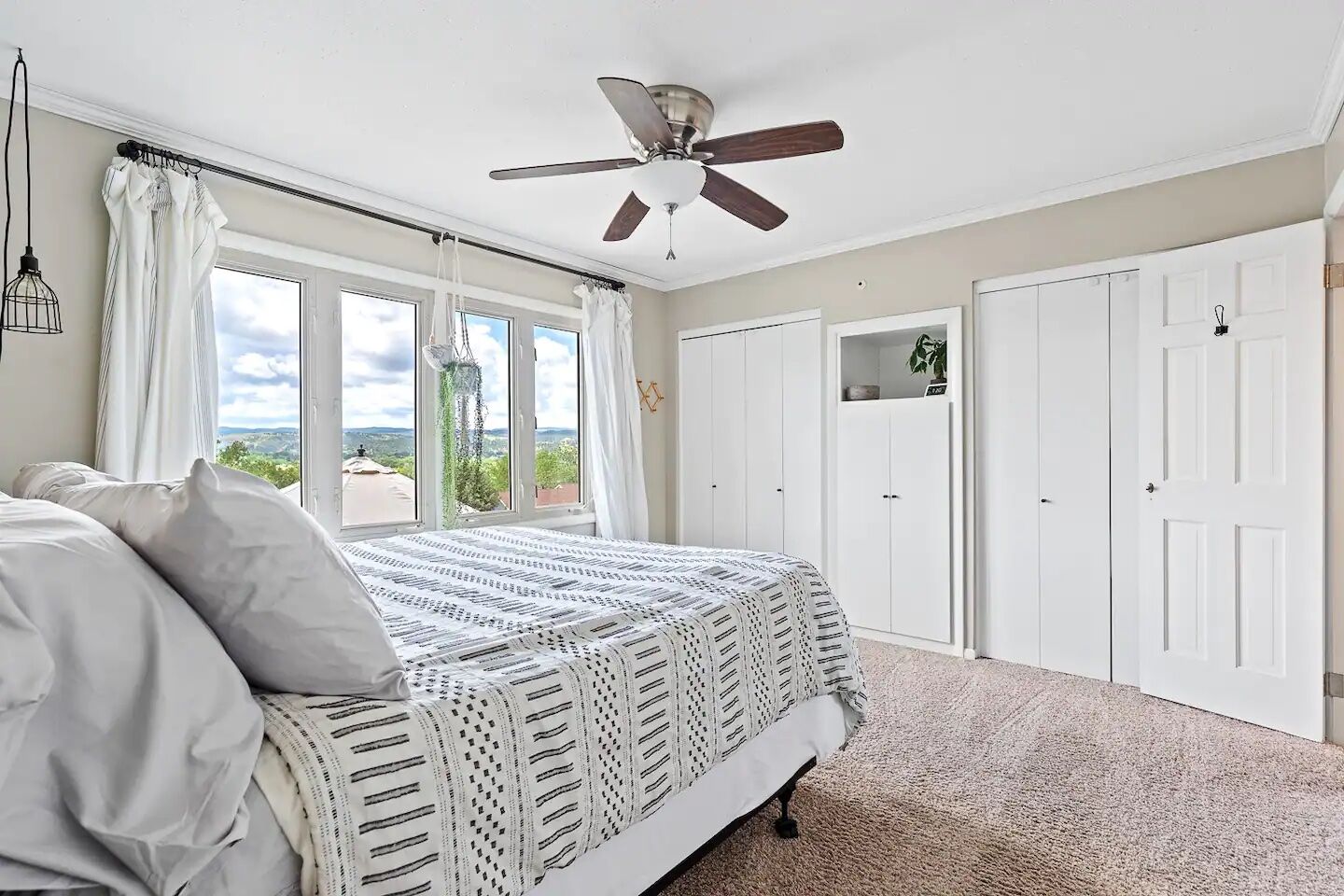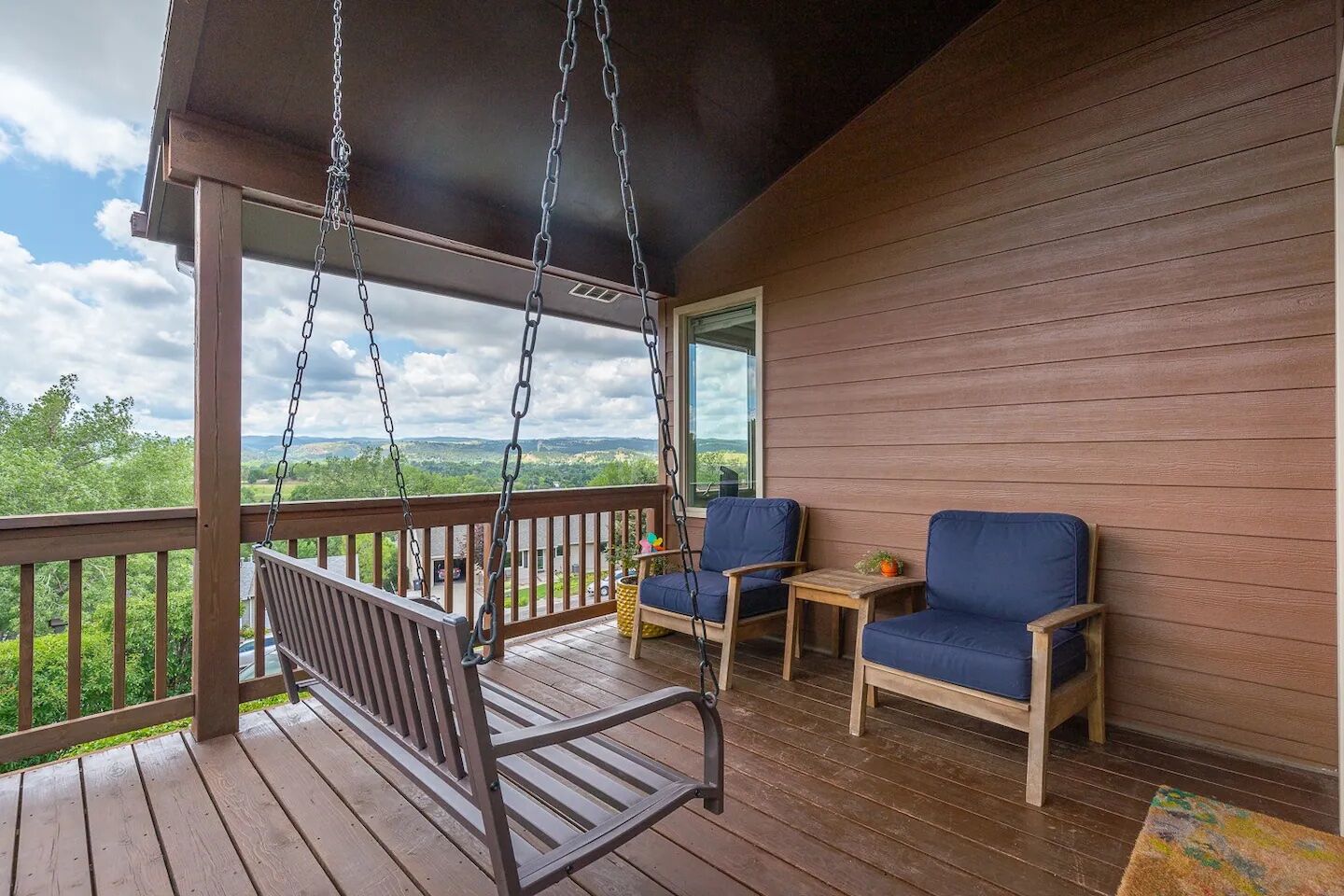 Light, airy, and luxurious, this hillside bungalow grants mountain views. In addition to a spacious great room with panoramic windows, you've got an entertainment den complete with a large TV and board games. The patio is fitted with a hot tub, fire pit, and swinging chair for lazy afternoons after hiking. Keep your eyes peeled for resident deer, fox, and coyote. Downtown is a 20-minute drive and there's a convenience store within walking distance.
Ten guests, four bedrooms
Price: $485 per night
Rapid City Airbnb Farmstays
Rapid City combines urban culture with Dakota roots, meaning there's no excuse not to get country! These properties help you capture the farm vibe.
Farm♡tastic stay @ Hills Roost Farm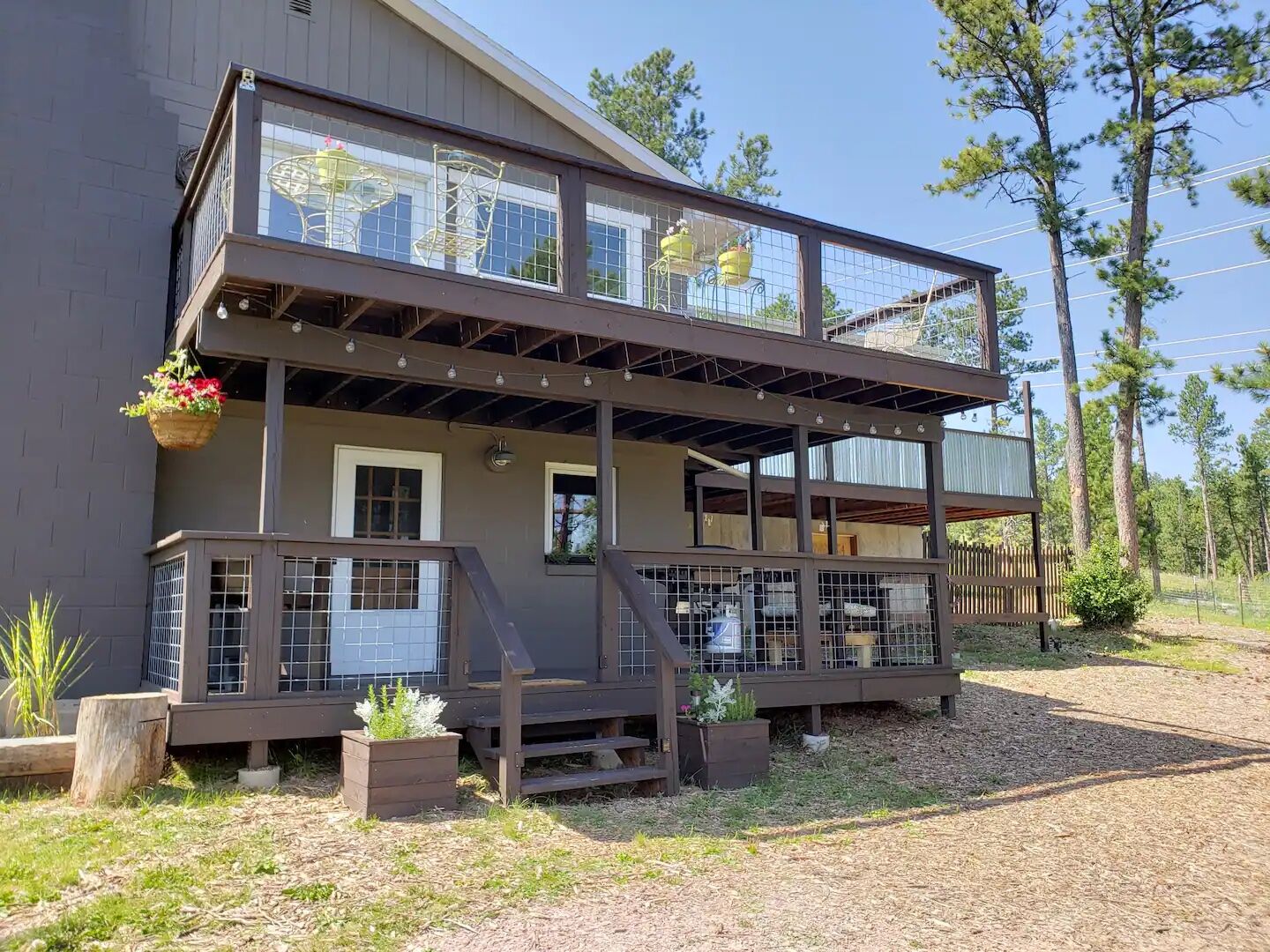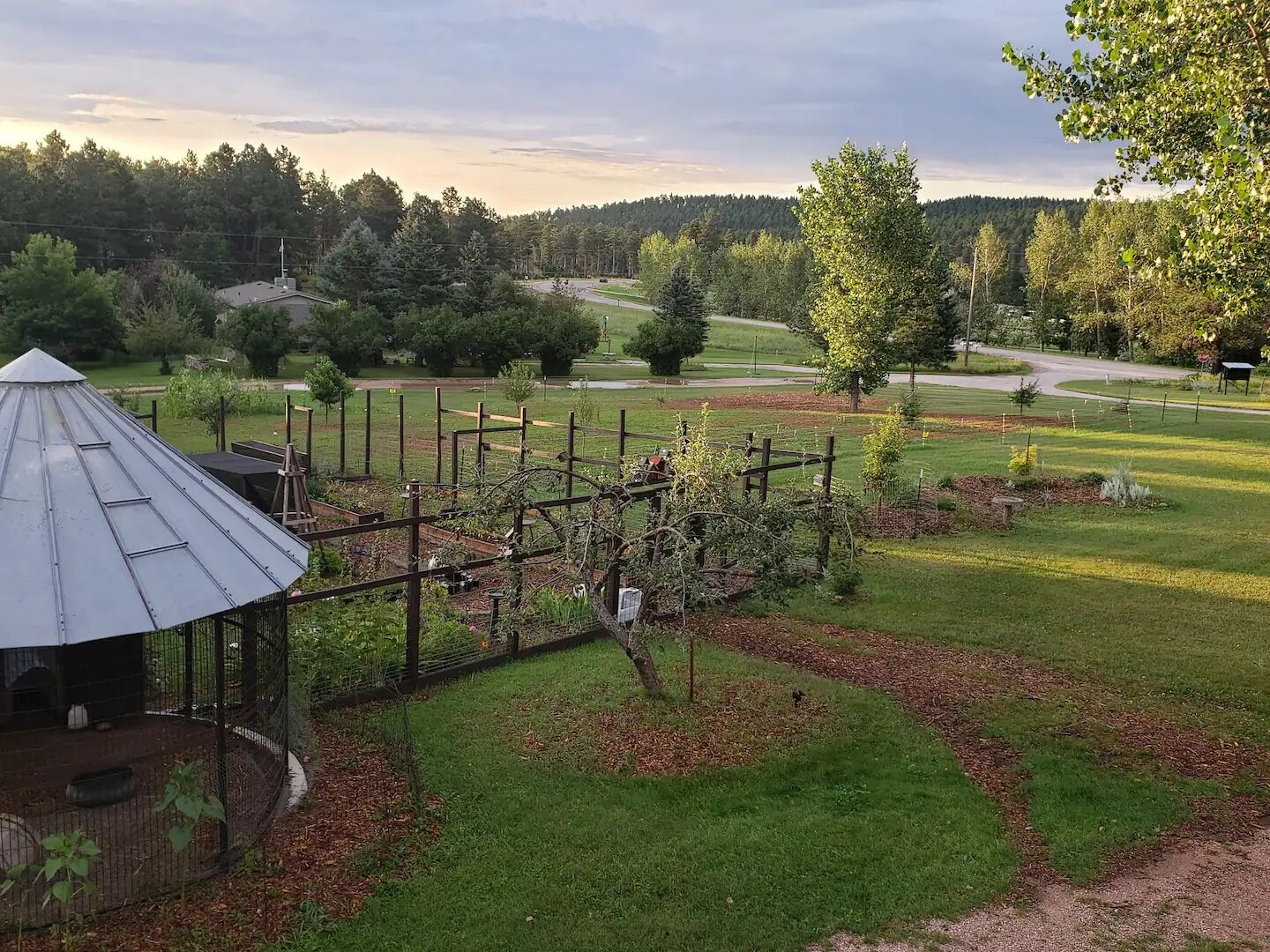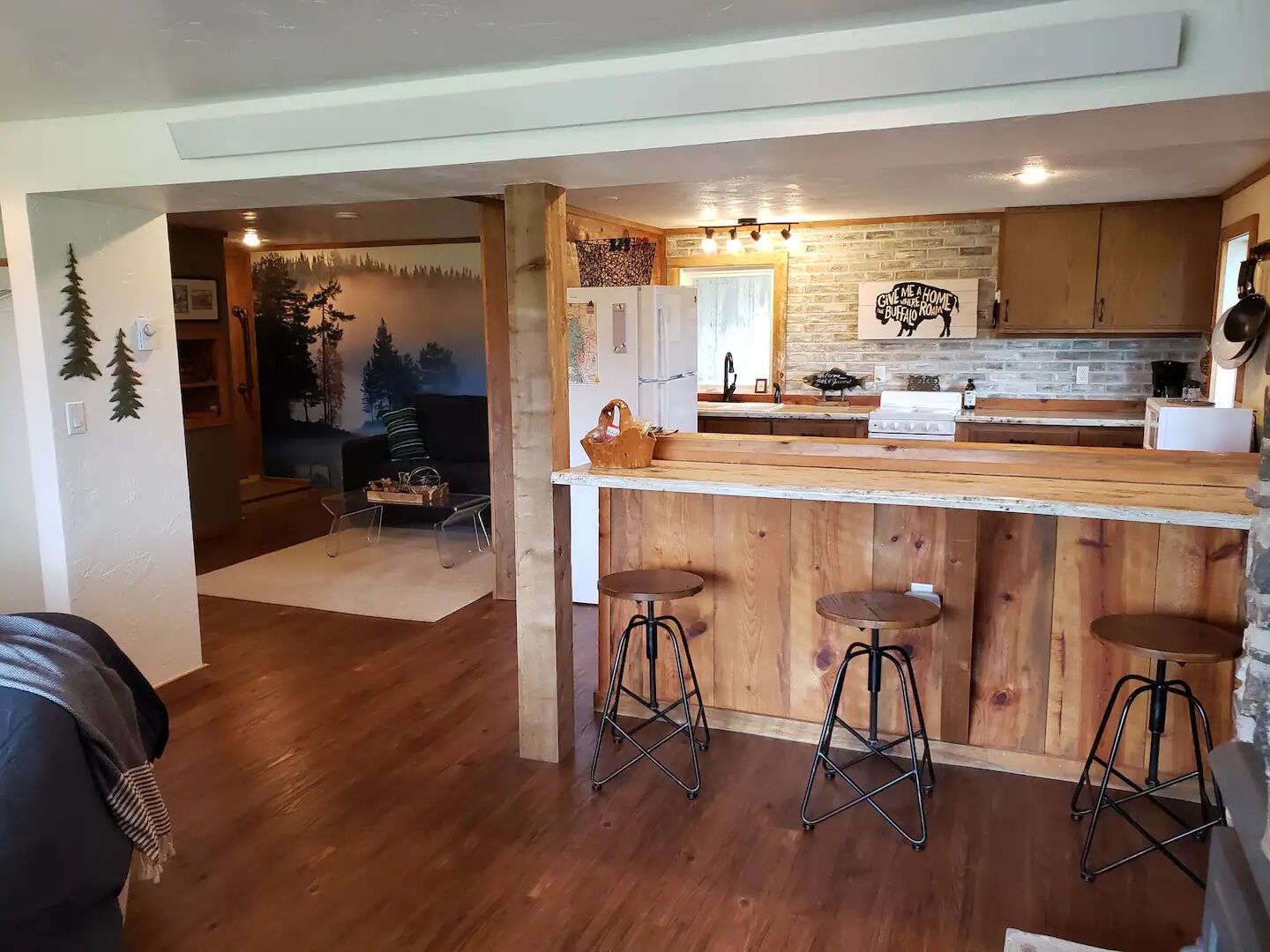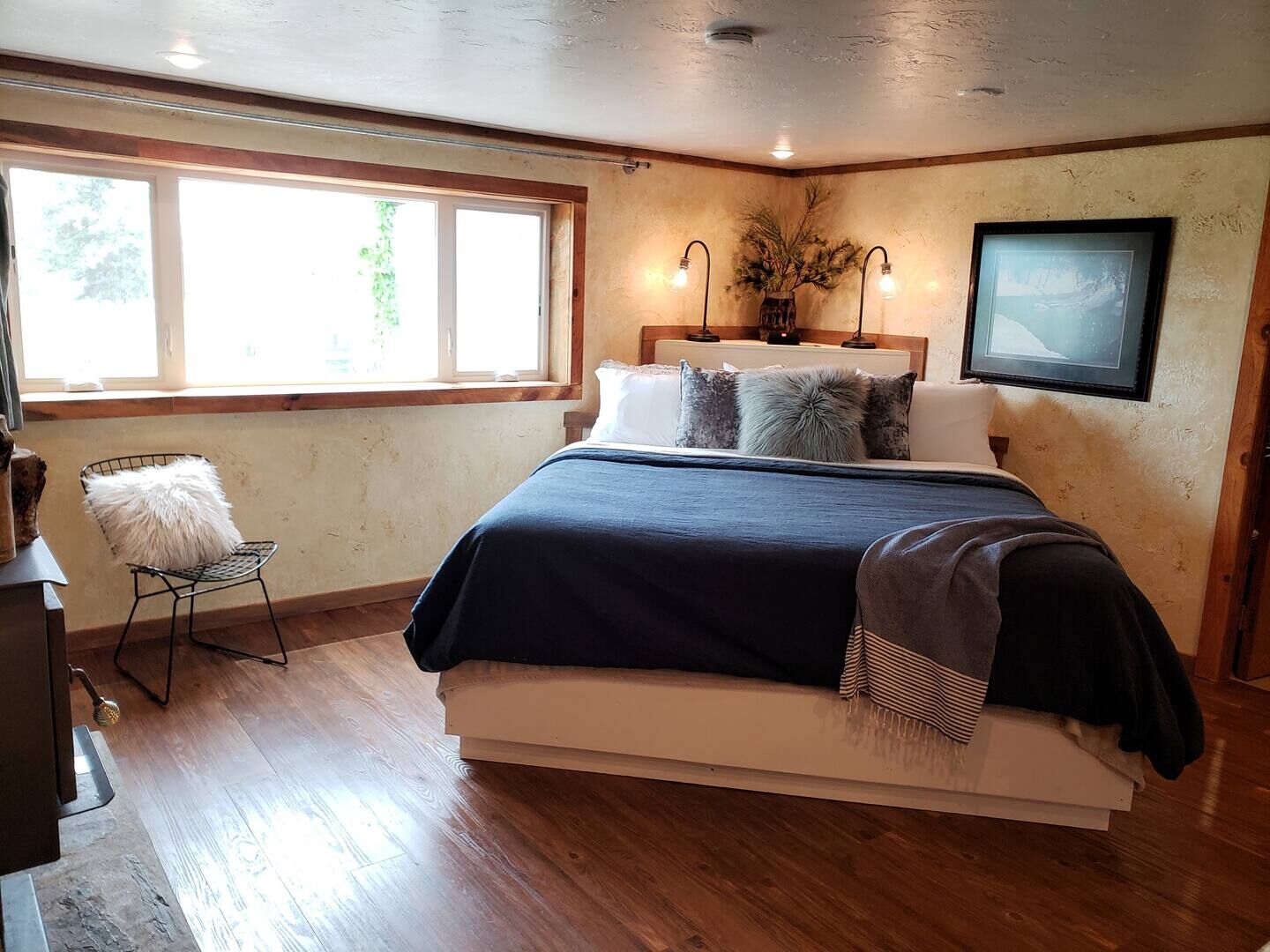 This kooky Rapid City farm stay is a self-contained studio in the lower level of an organic farmstead. Strategic rooms allow privacy between the bedroom and lounge for those vacationing with children. Swing open the door to the verandah in the morning and you'll be greeted by free-range chickens and organic eggs. As a guest of Hills Roost Farm, you are encouraged to explore the gardens – plucking fresh berries as you do – and check out the hiking trails on the doorstep.
Three guests, one bedroom (studio)
Price: $195 per night
Unique barn stay close to the Black Hills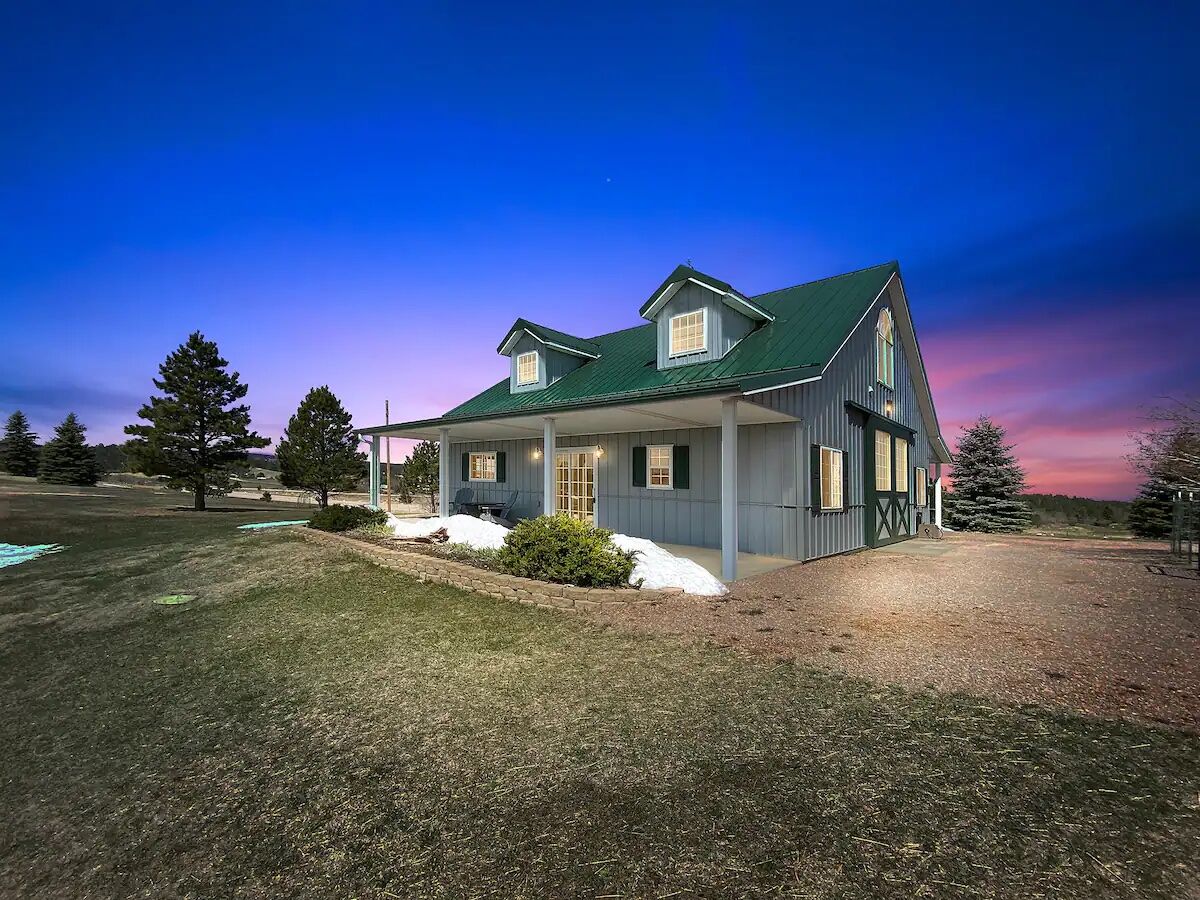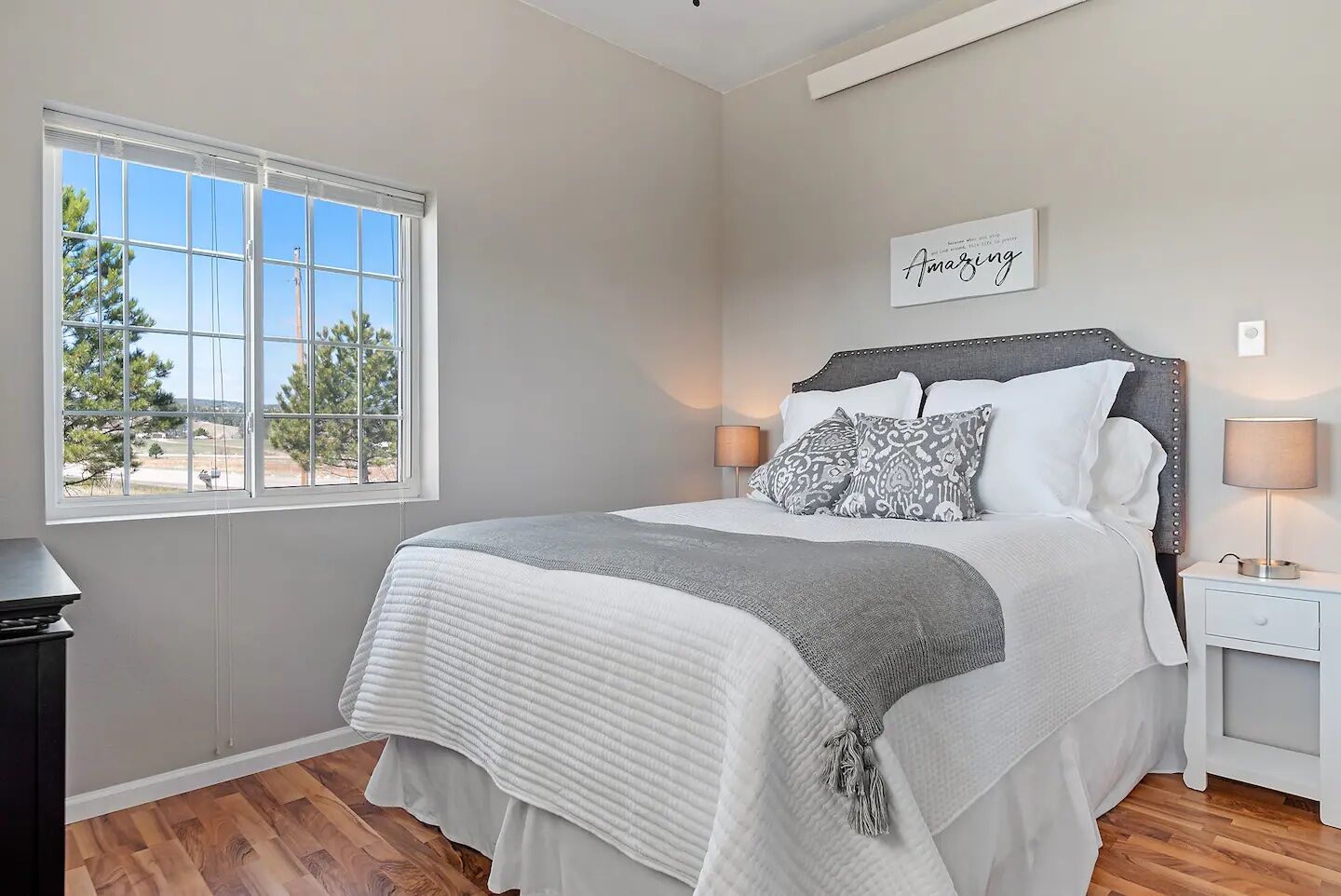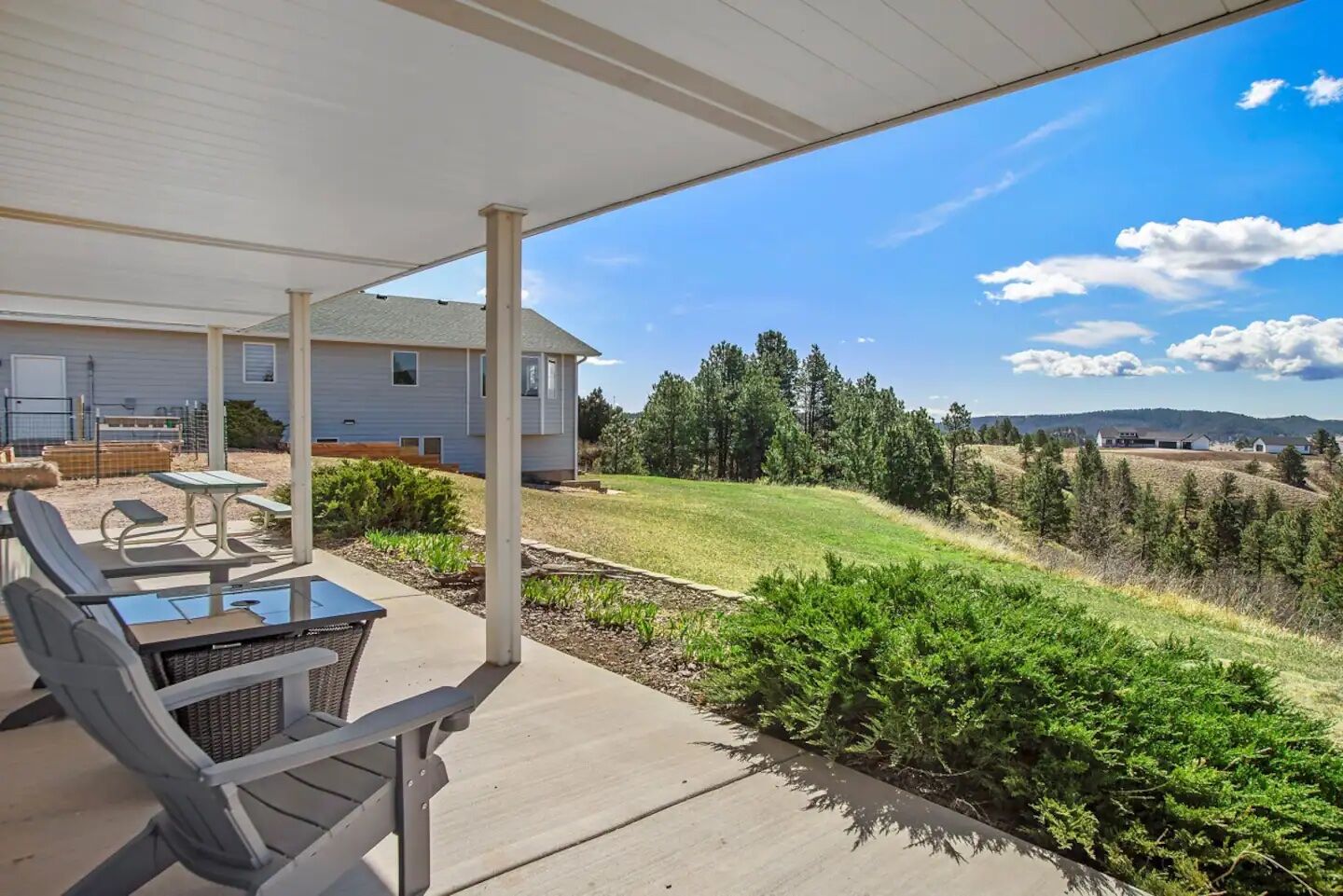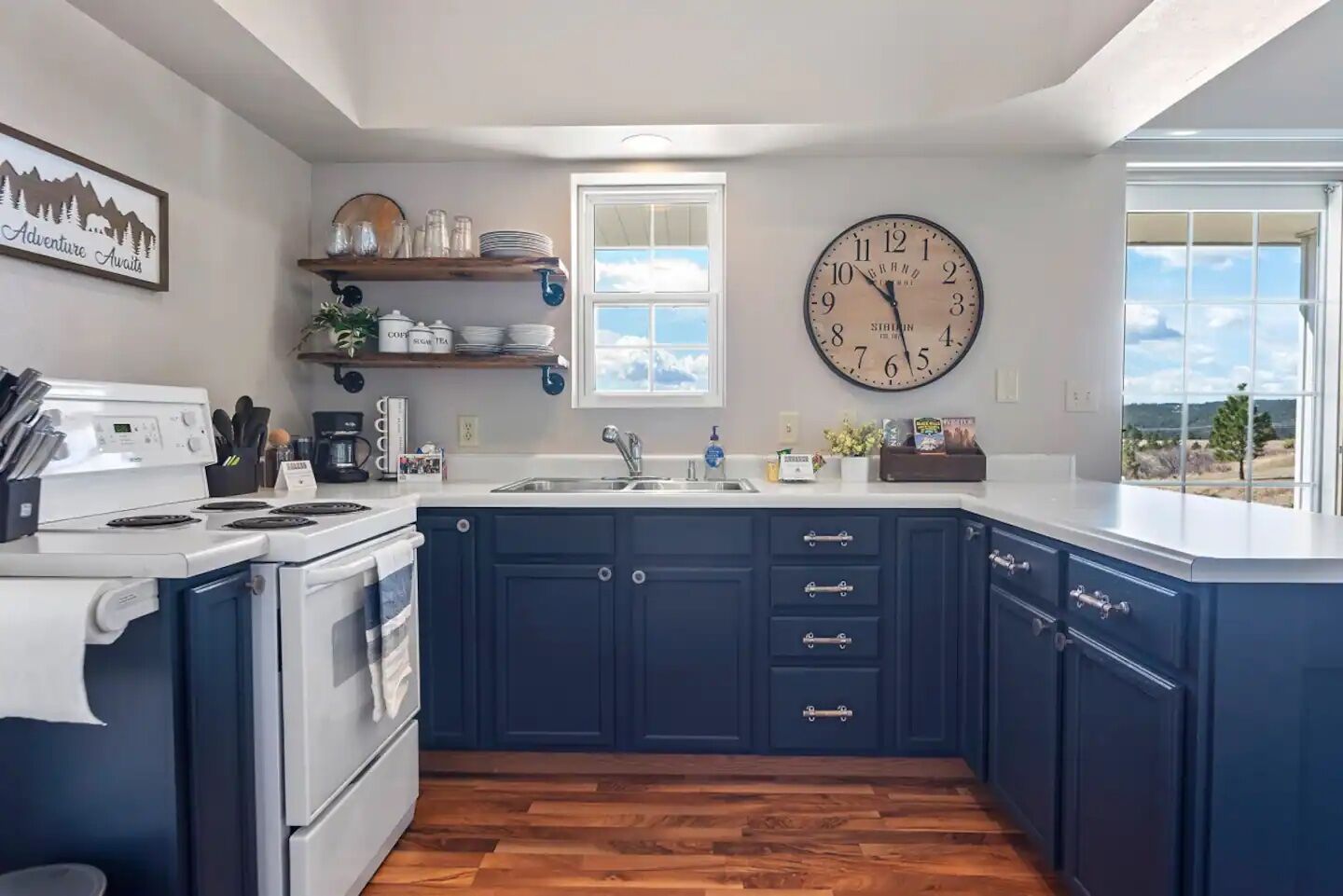 This spotless Rapid City Airbnb barn rental is prepared with top-of-the-line appliances and premium linens and towels. Further to the master bedroom, the couch in the lounge rolls out into a second sleeping option. The perk of this gold-standard property is the covered porch with a propane fire pit and enchanting views over the countryside. Even better, the hosts have been known to leave locally brewed coffee and other treats to enhance the experience.
Four guests, one bedroom
Price: $120 per night
Downtown Rapid City Airbnbs
Rapid City hosts South Dakota's best dining and nightlife. These properties put you within walking distance to it all.
The Cottage on Saint Cloud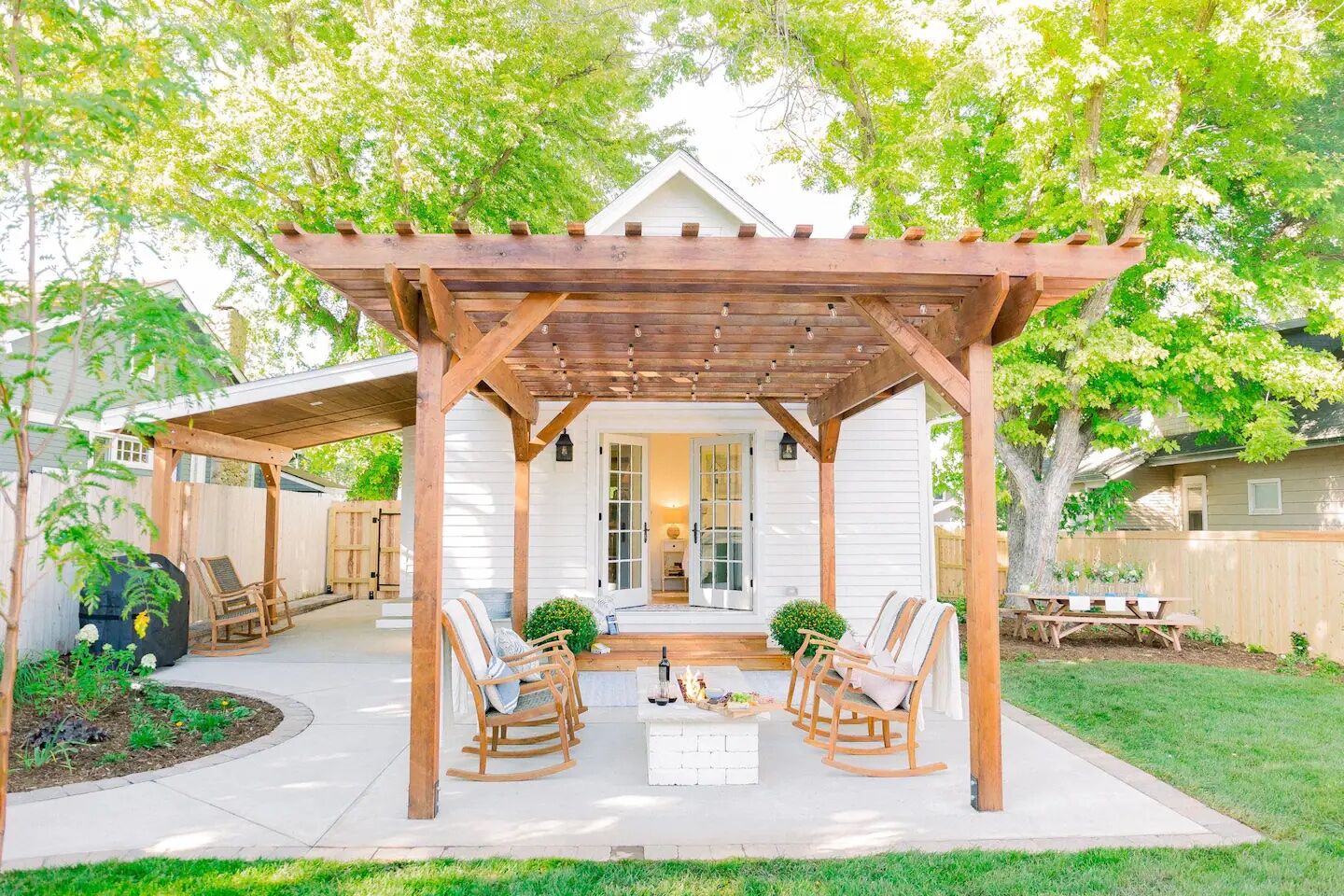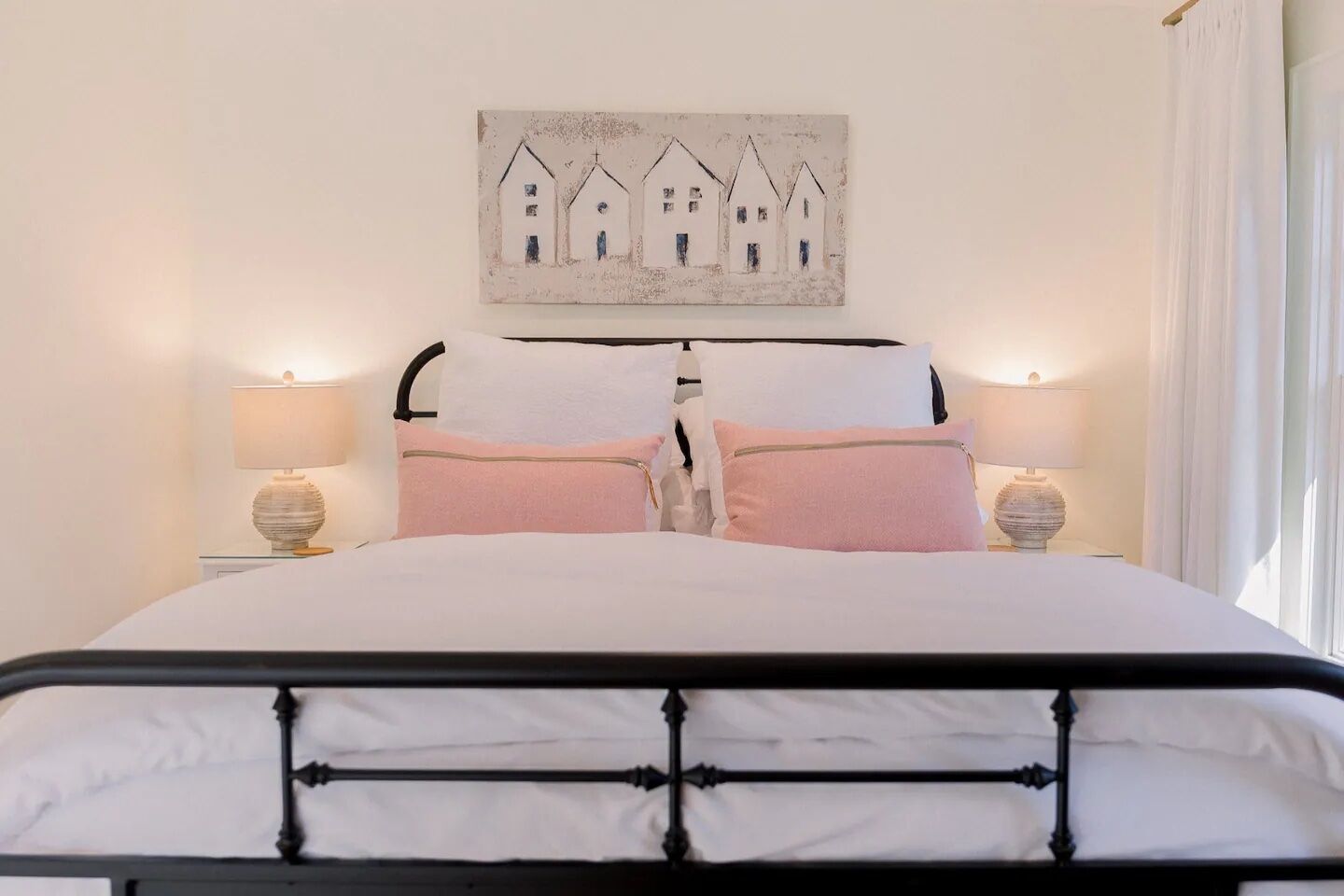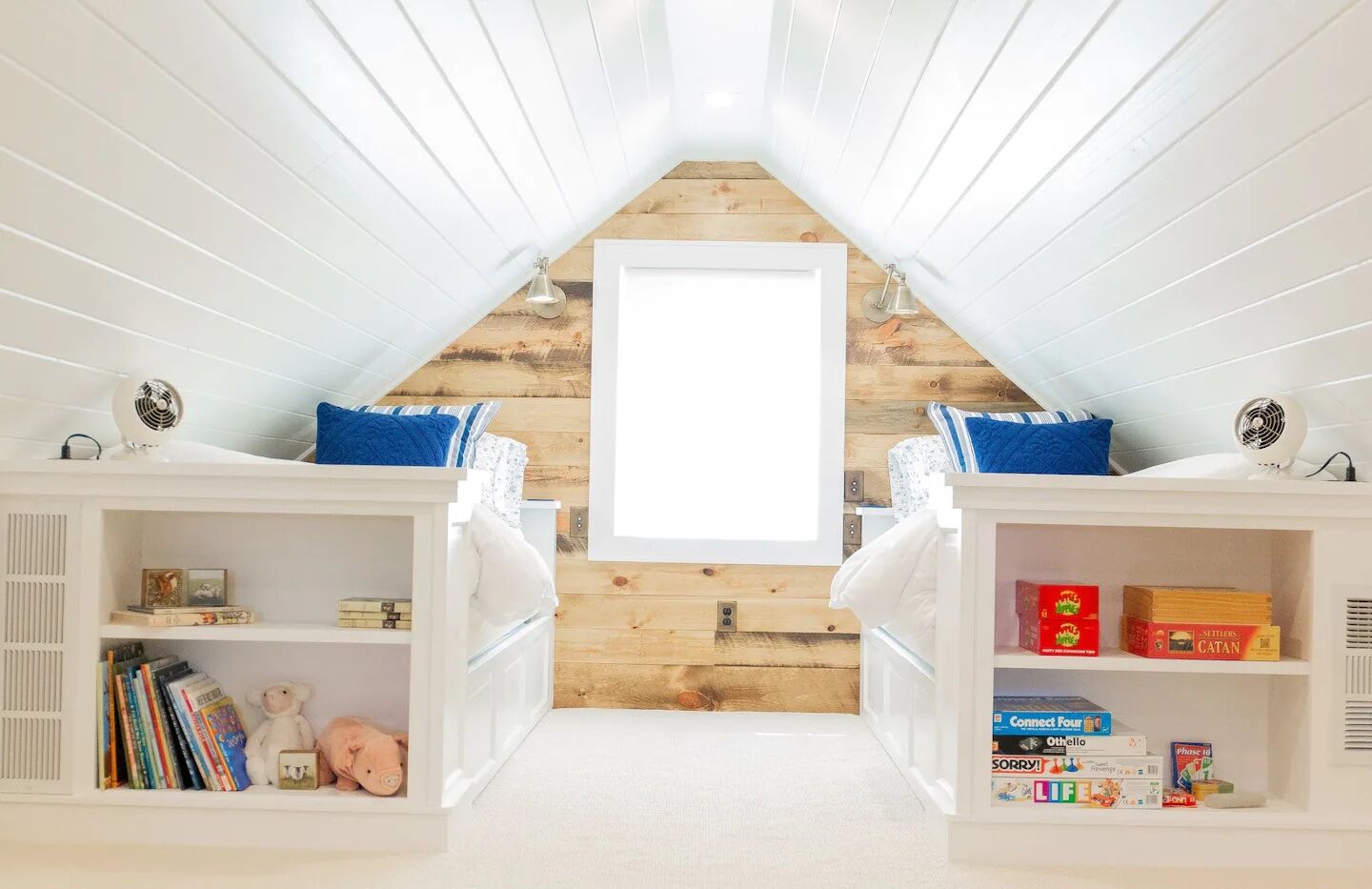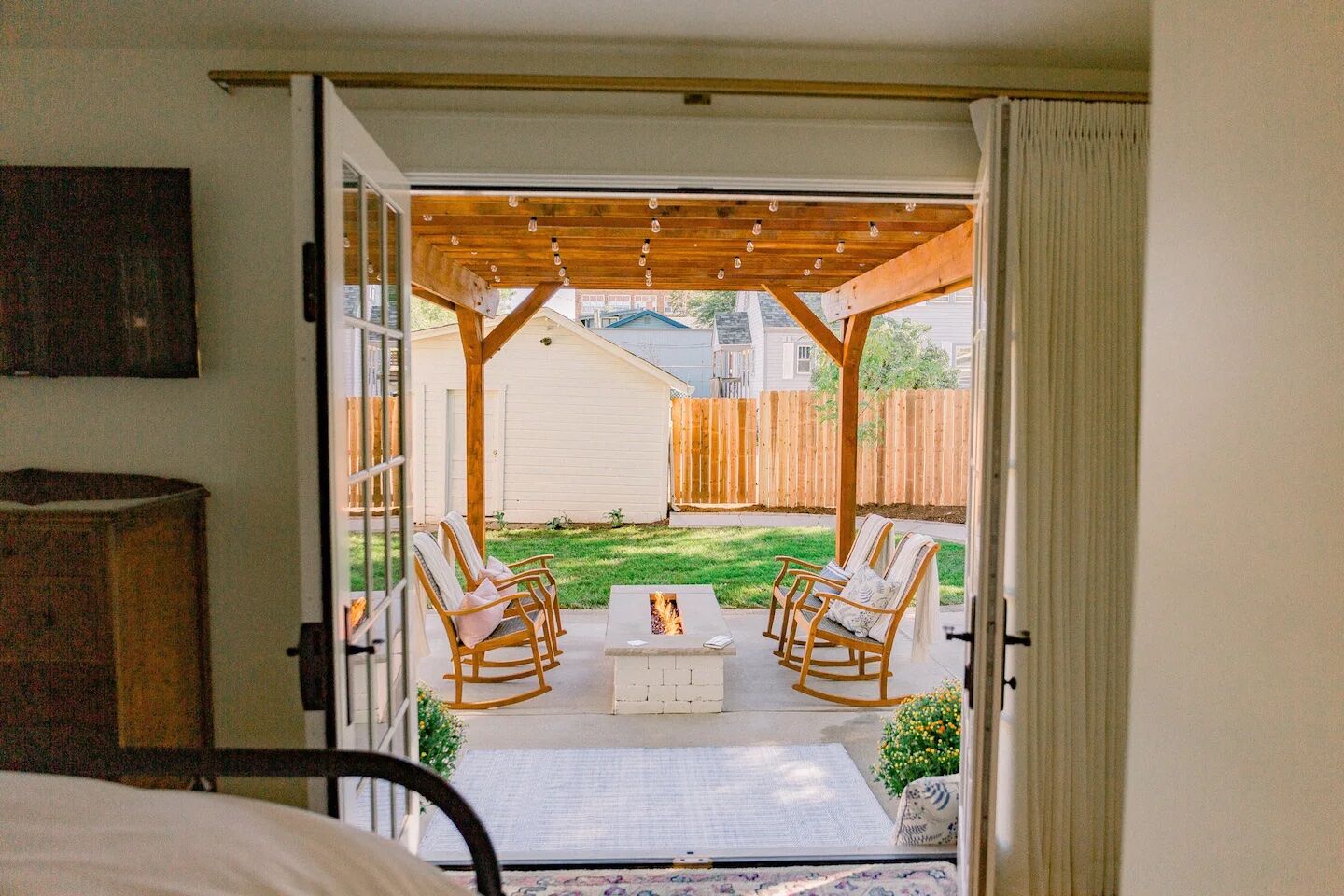 We challenge you to find a Rapid City cottage rental as cute and Instagrammable as this one. Built in 1917, the three-bedroom home has been revamped to suit contemporary tastes – including heated floors. A sublimely decorated open-concept living space with a mezzanine connects to the loft bedroom. Fling the back door open and you've got a covered patio and lawn with a swinging chair. Situated in the walkable and central Historic District.
Eight guests, three bedrooms
Price: $365 per night
Main Street Lofts – luxury in Rapid City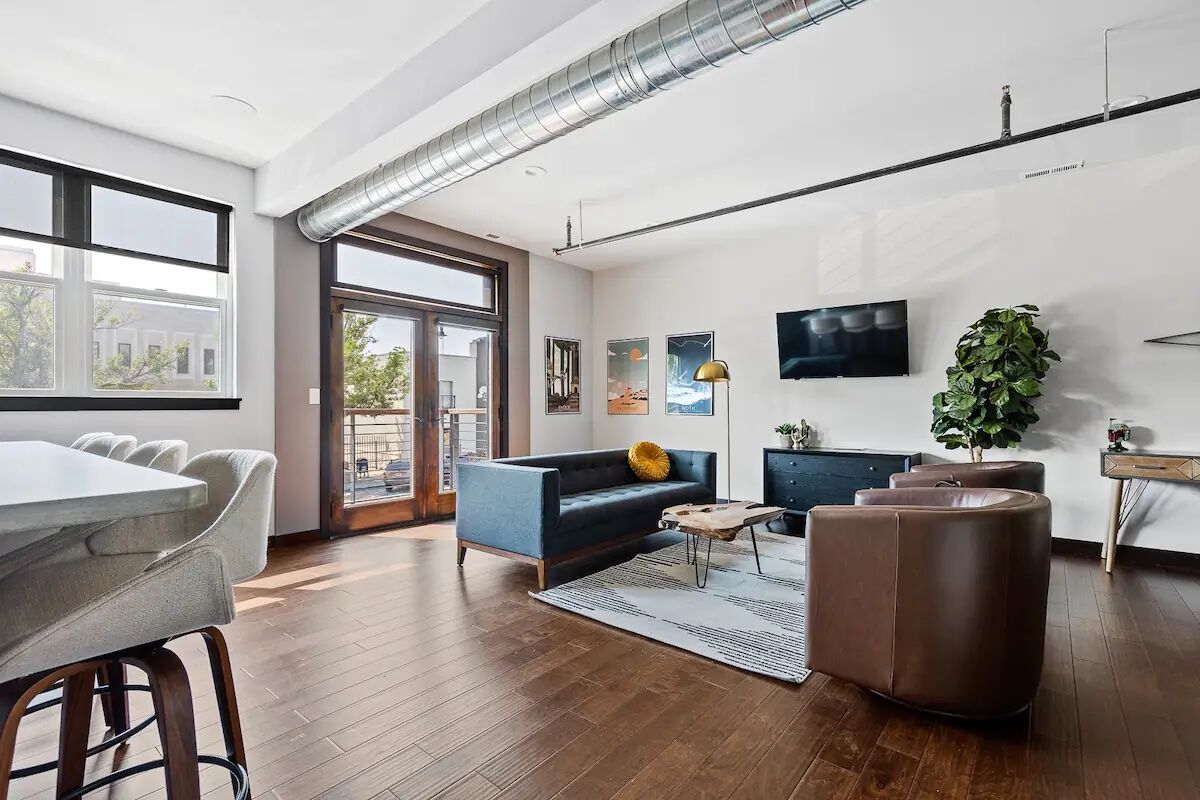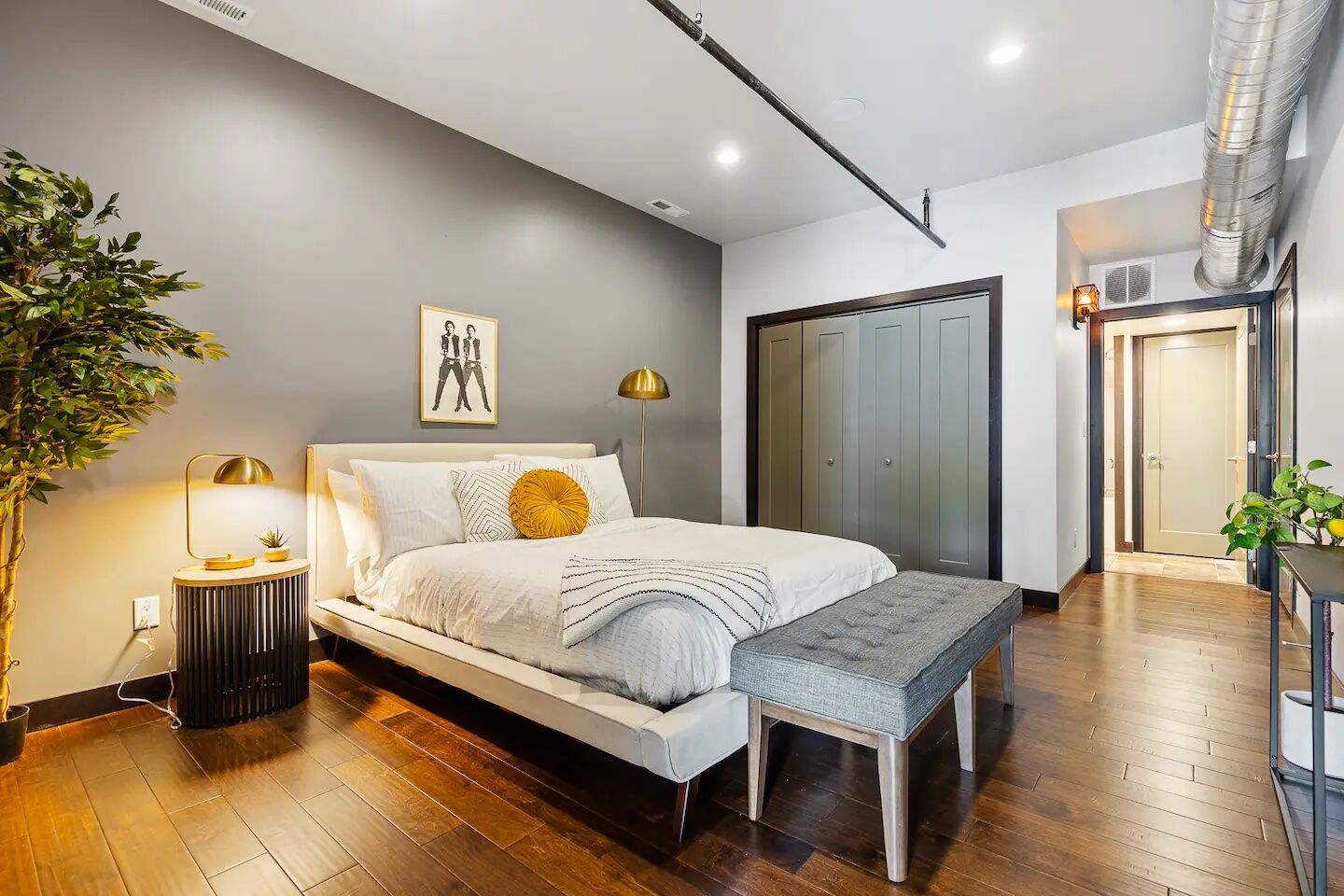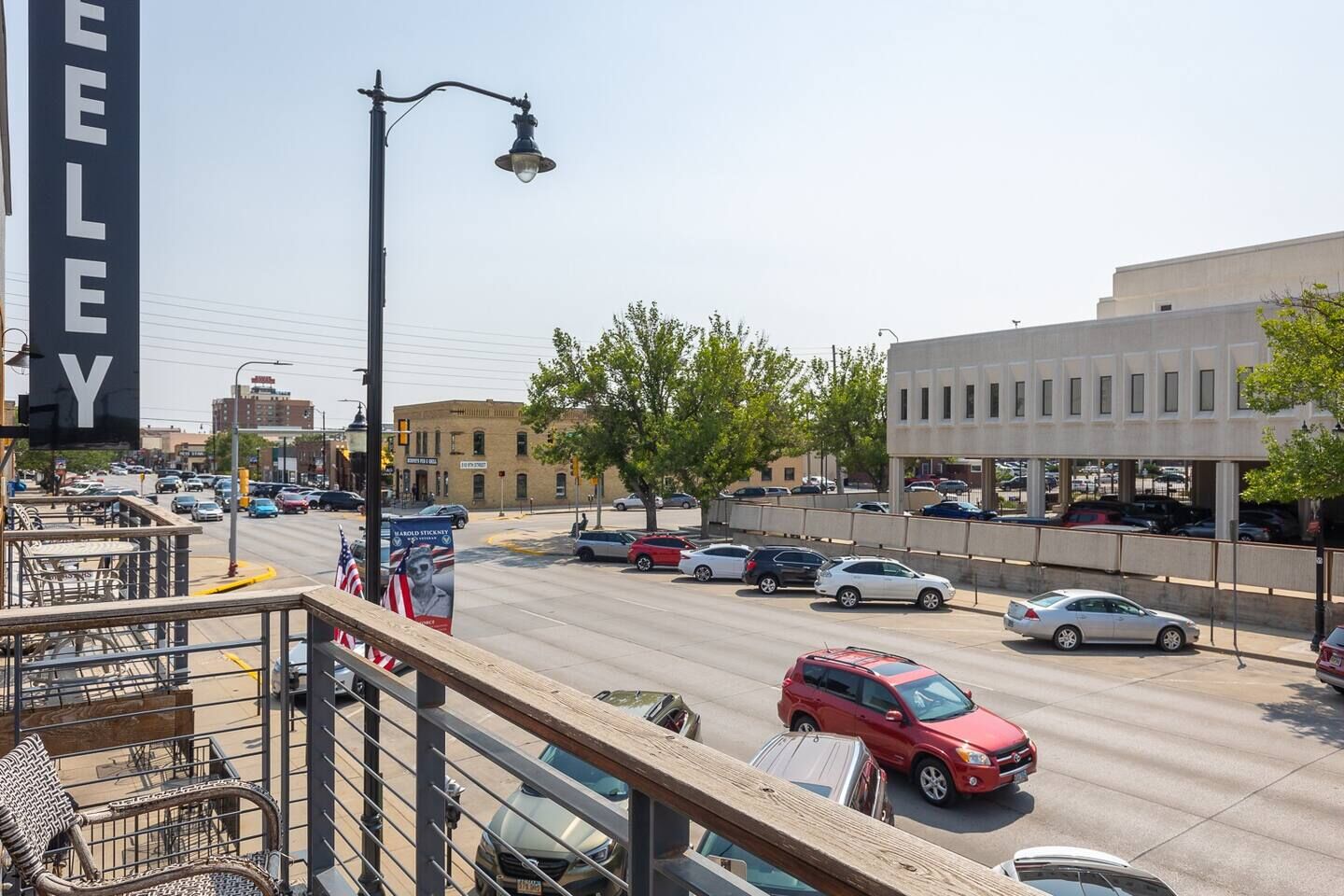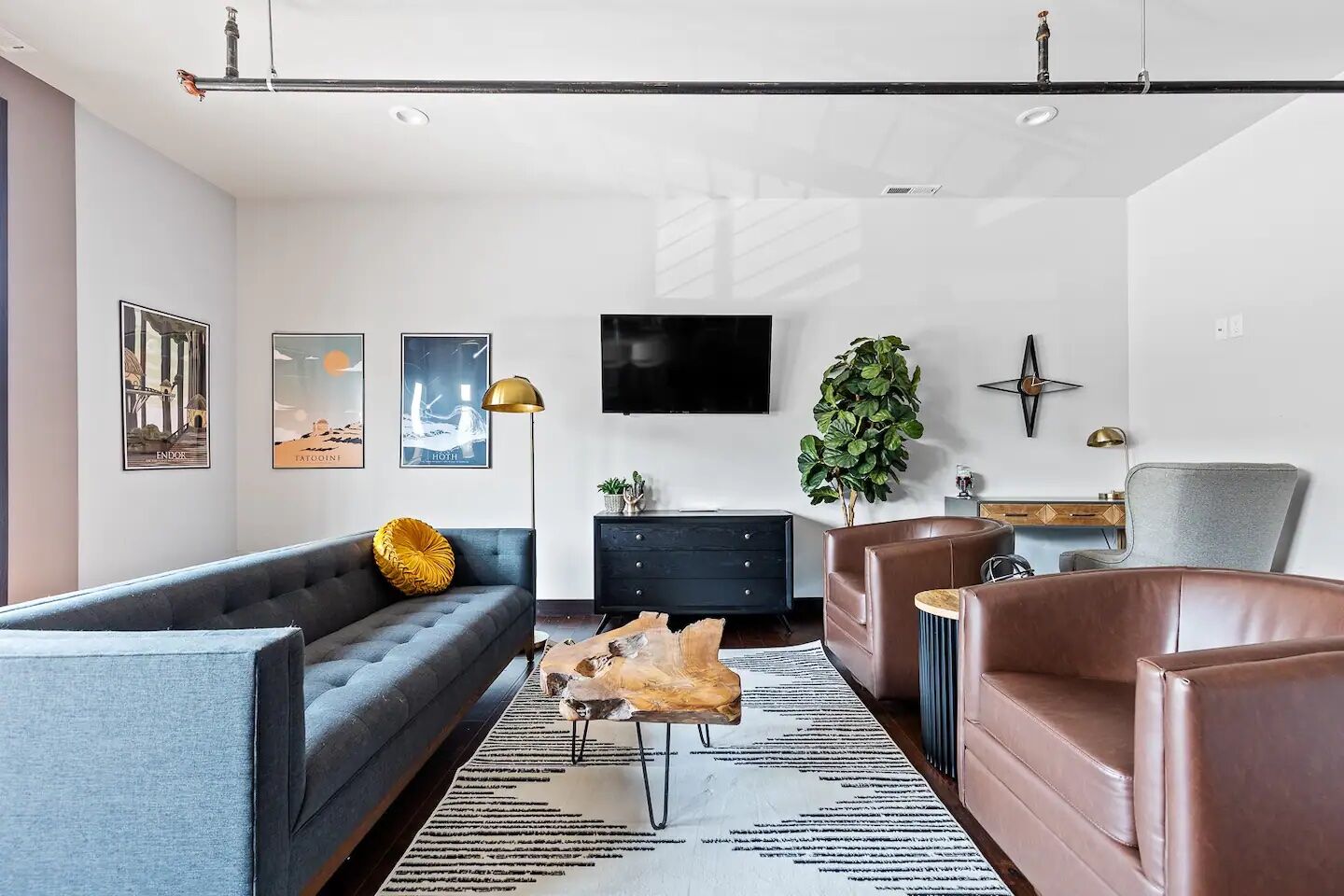 This beautiful Airbnb Rapid City loft with a balcony puts you right in the heart of the action. Living spaces are adorned with tasteful modern fixtures and art. A chef-standard kitchen will appease those who prefer to cook while on the road while the bathroom is fitted with a tub. Perched above one of the best coffee shops in town, you can grab a brew and hit the road to tour the sights and check out the downtown restaurants and bars.
Three guests, one bedroom
Price: $315 per night
Historic downtown luxurious house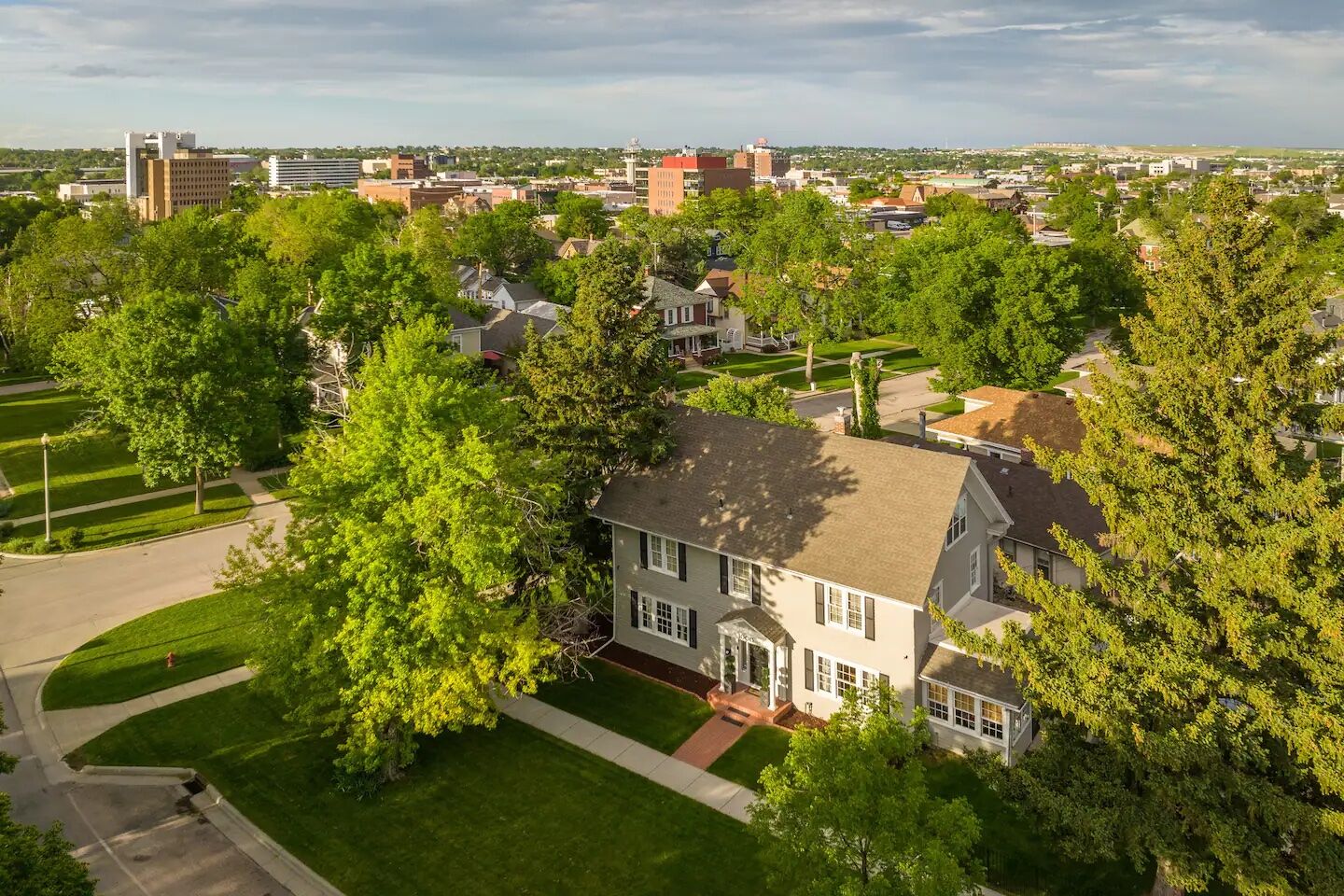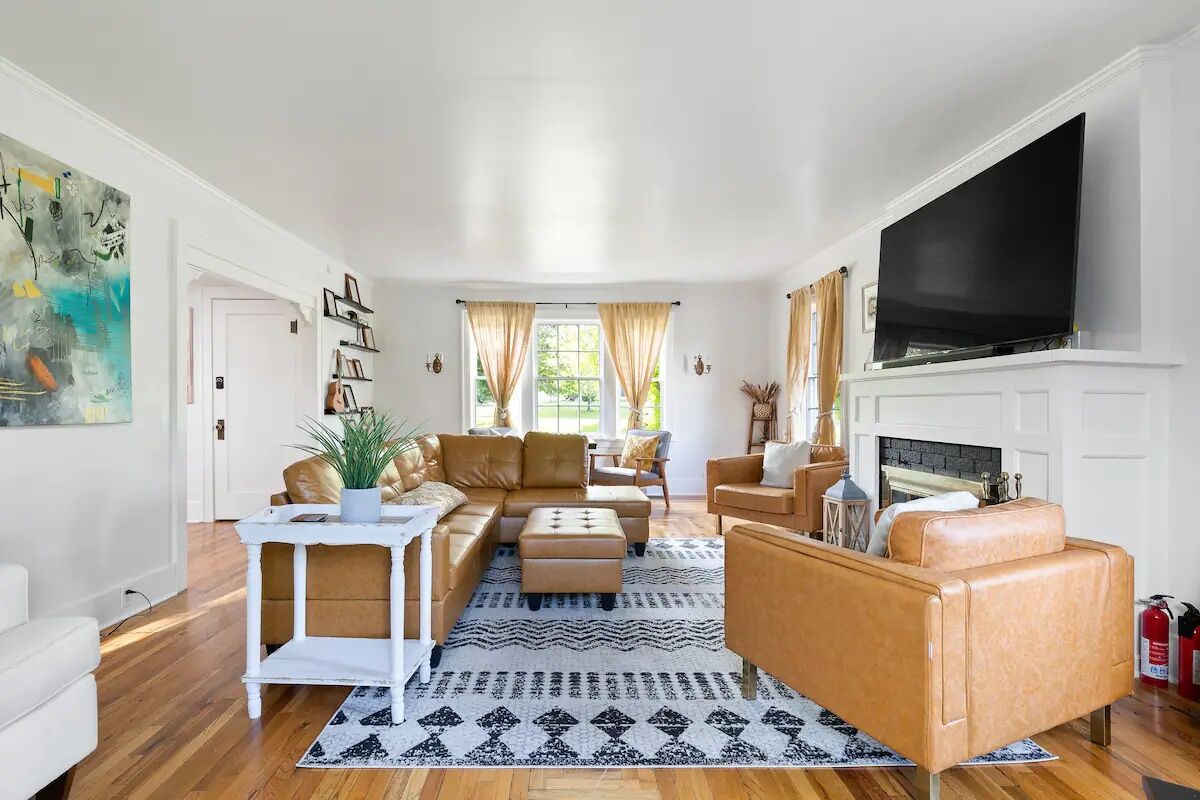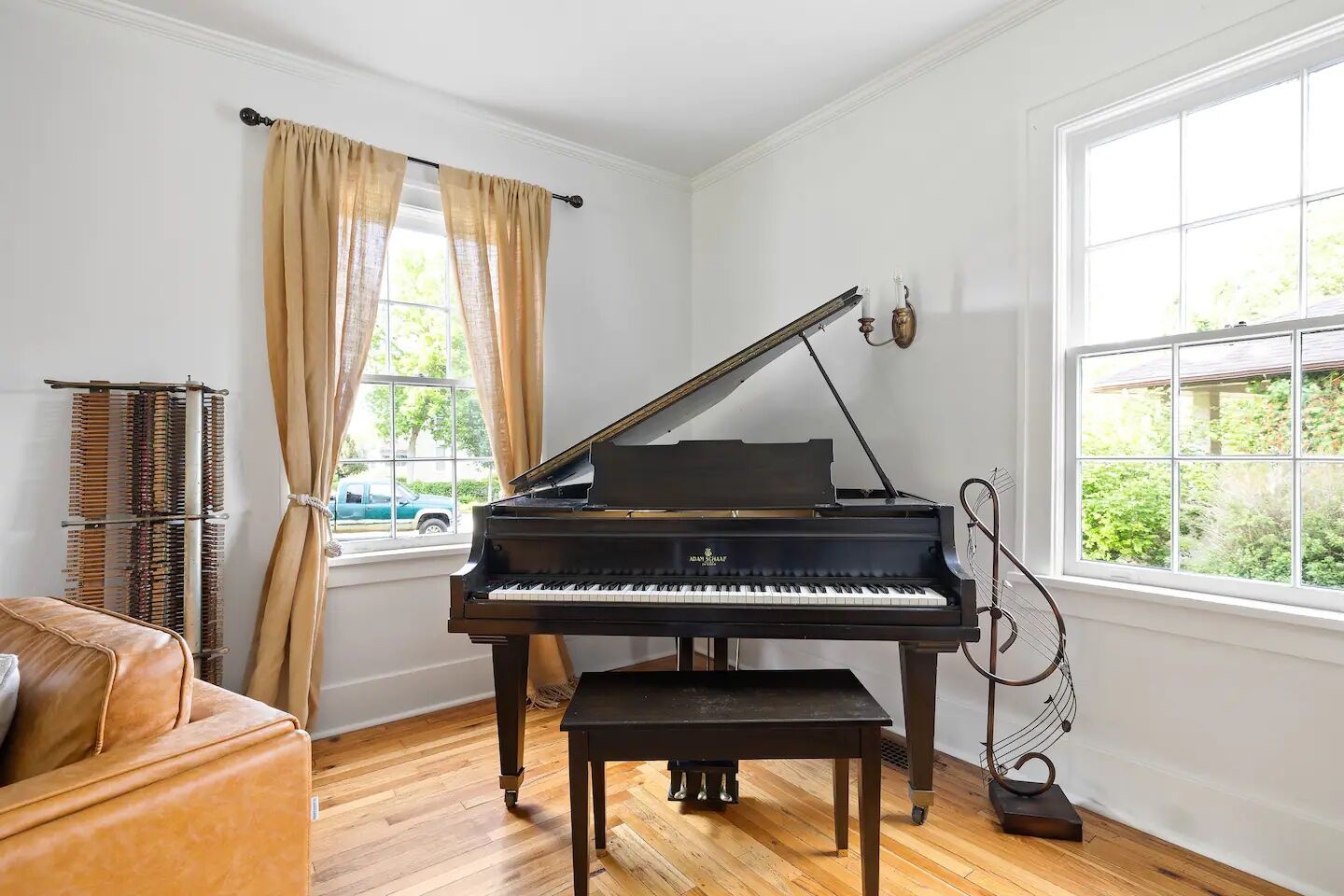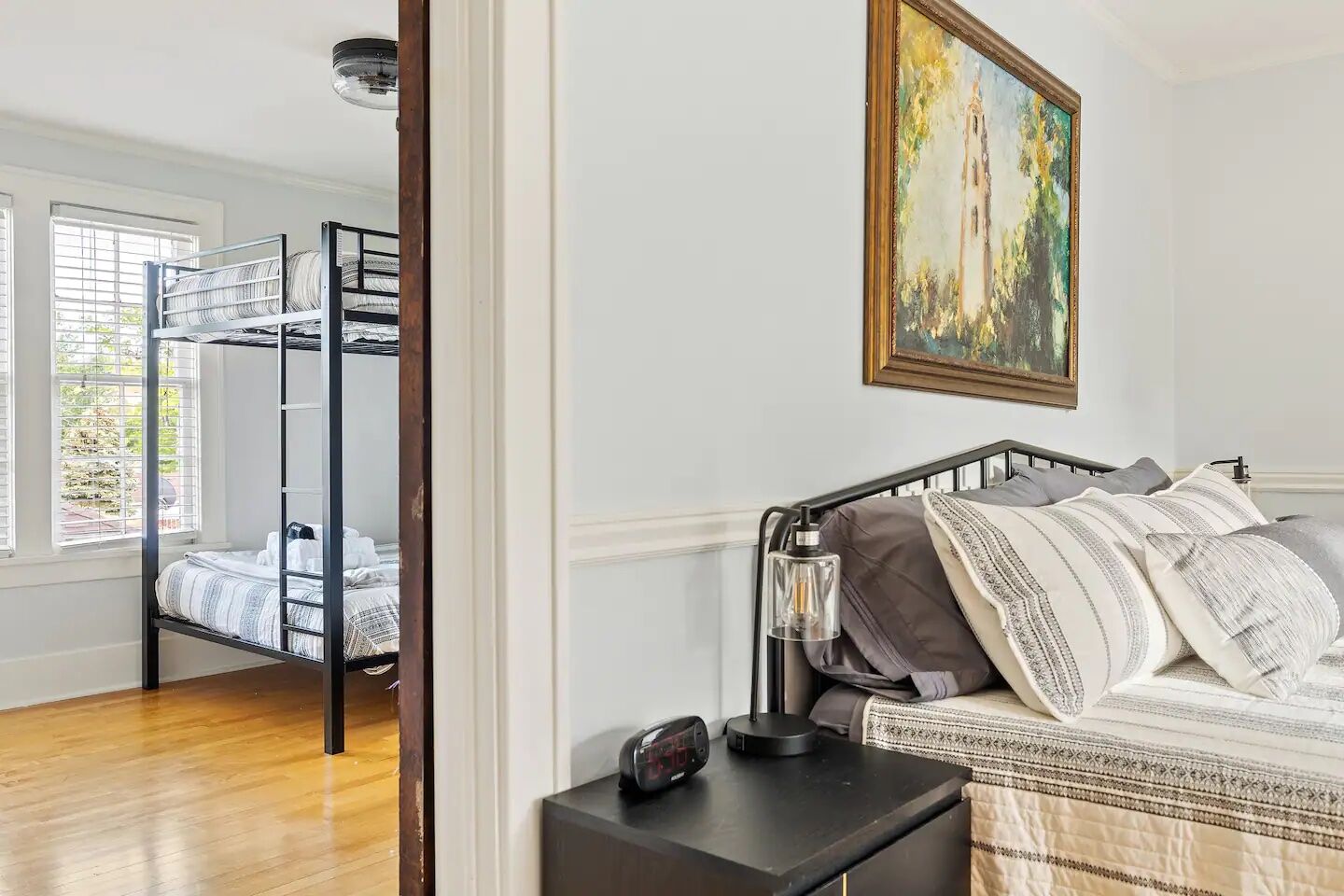 Perfect for larger families and groups, this downtown Airbnb Rapid City features all the trimmings of a luxury home. A statement oak staircase connects the two main floors while the roomy attic is the ultimate sleepover lair for kids. Fashionable furnishings are interspersed with retro pieces while a piano, library, and stash of board games set you up for nights in. This iconic holiday mansion is a stone's throw from the best of downtown.
Sixteen guests, five bedrooms
Price: $590 per night
Pet-friendly Rapid City Airbnbs
Travel is more fun when the whole pack gets to come. Bring your pet to these pet-friendly vacation rentals in Rapid City.
Incredible comfort and perfect views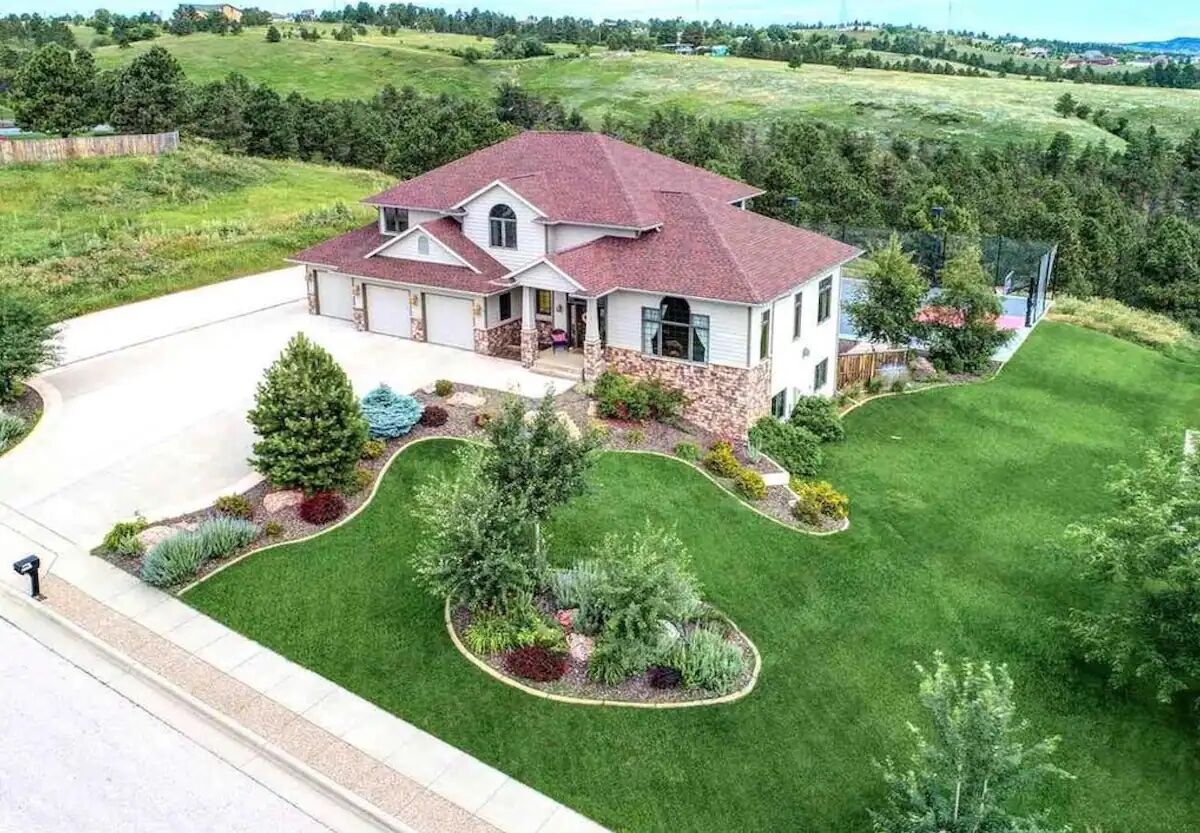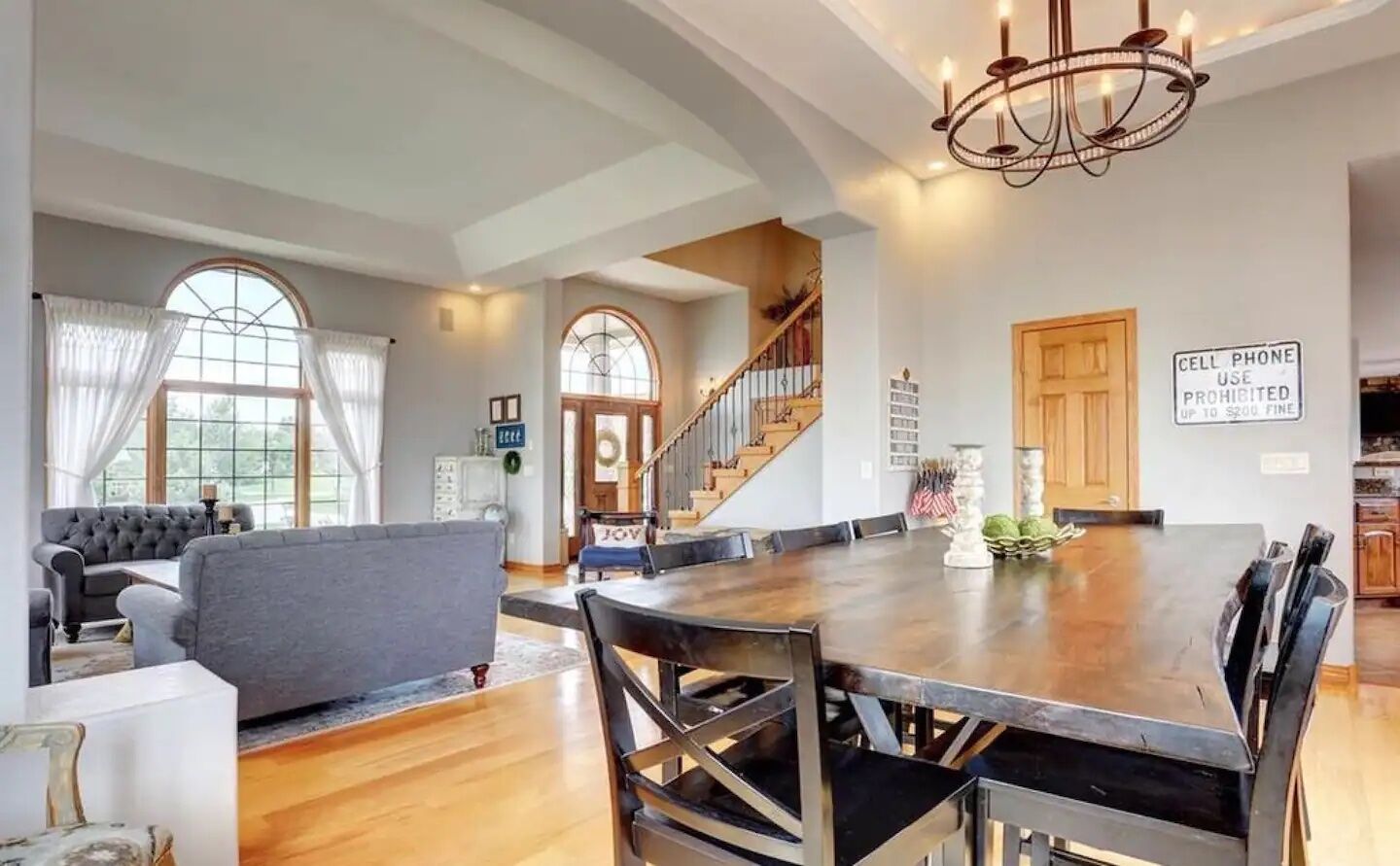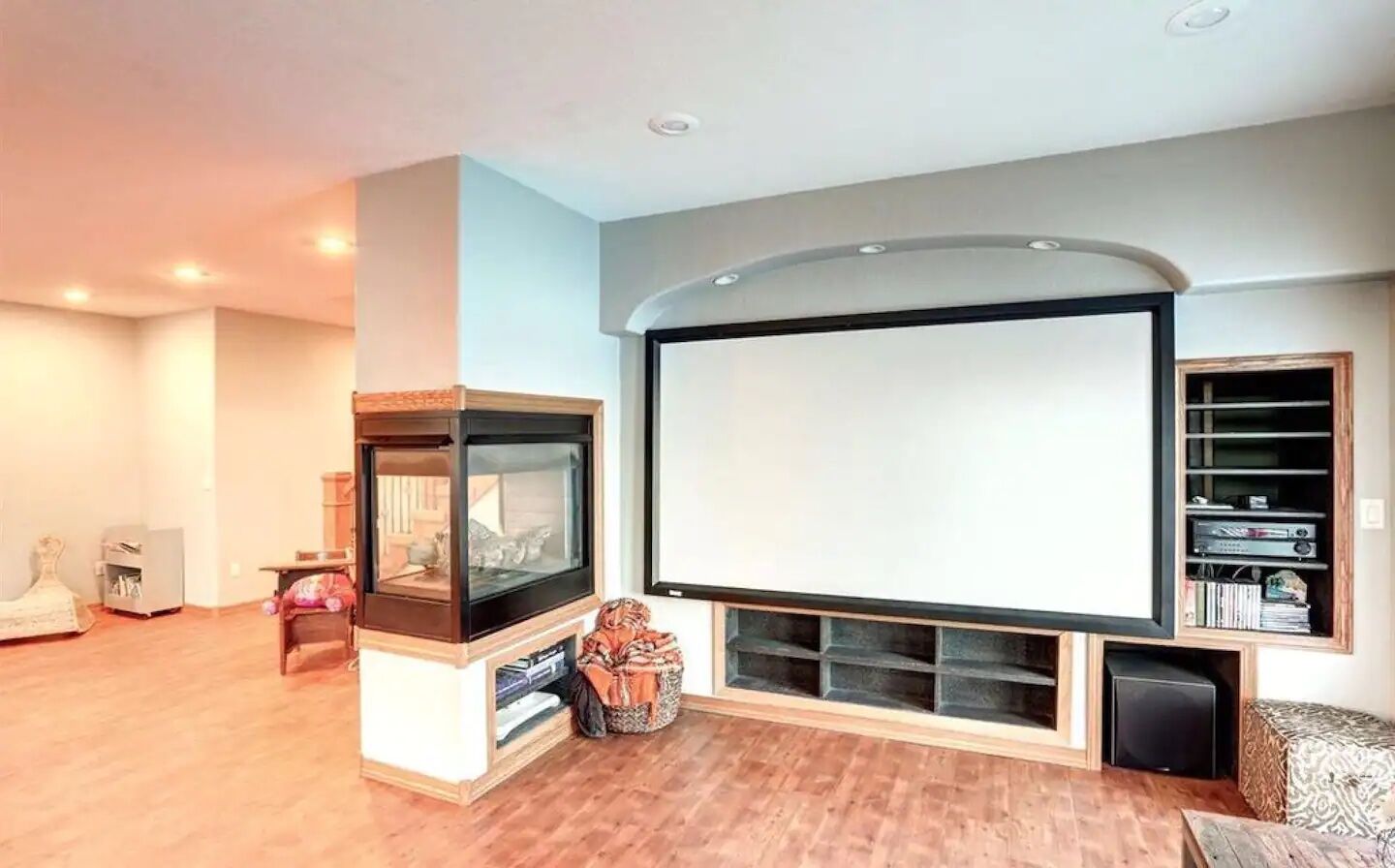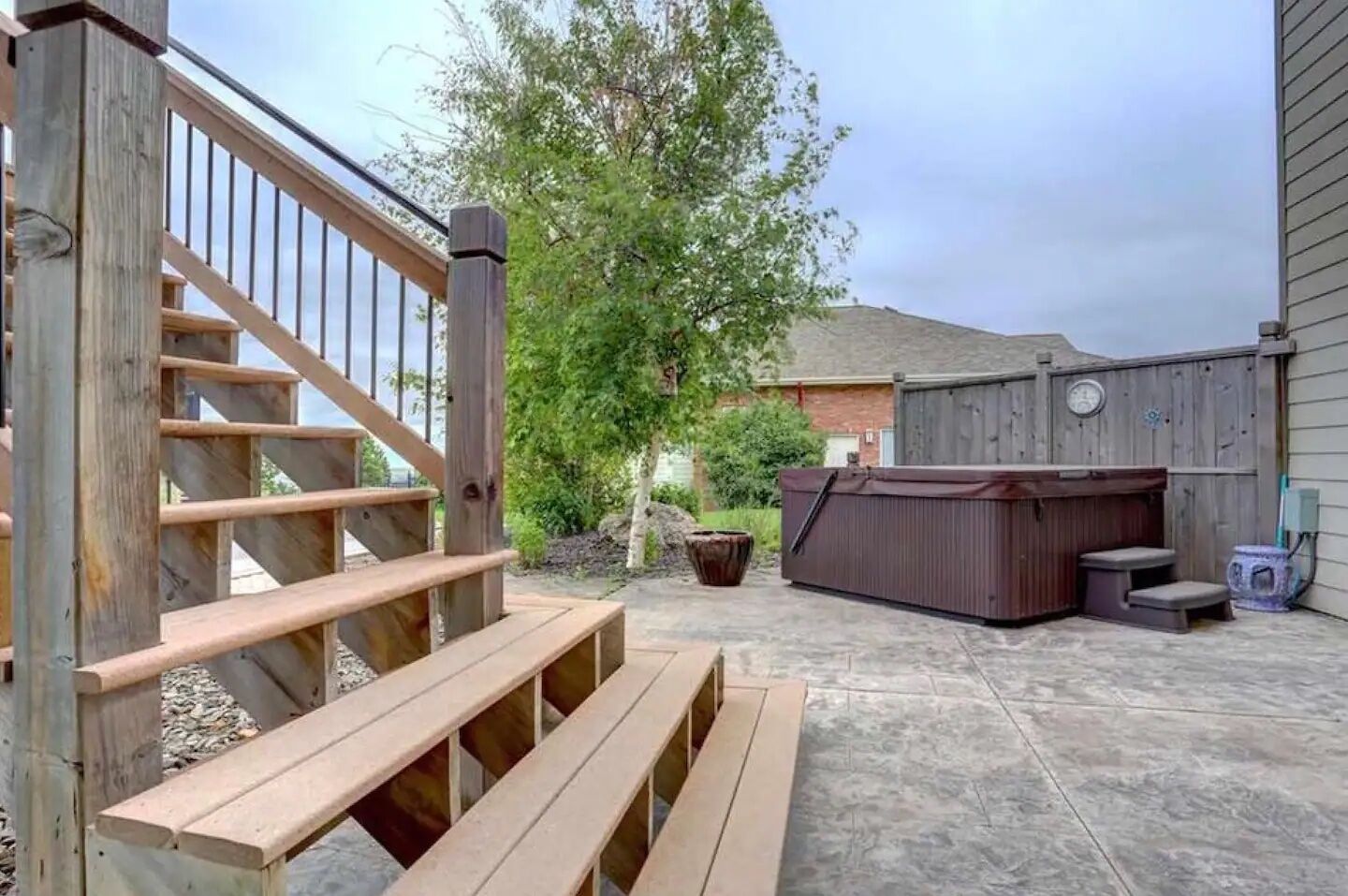 This statement five-bedroom family home is spread over two floors with ample communal spaces including a movie theater. The deck offers fine views over the valleys south of Rapid City and comes with a hot tub. Of course, the star attraction of this Airbnb Rapid City vacation rental is the full-size basketball court in the backyard. There's never been a better time to invest in a pair of court sneakers!
Ten guests, five bedrooms
Price: $960 per night
Bale & Butterfly bungalow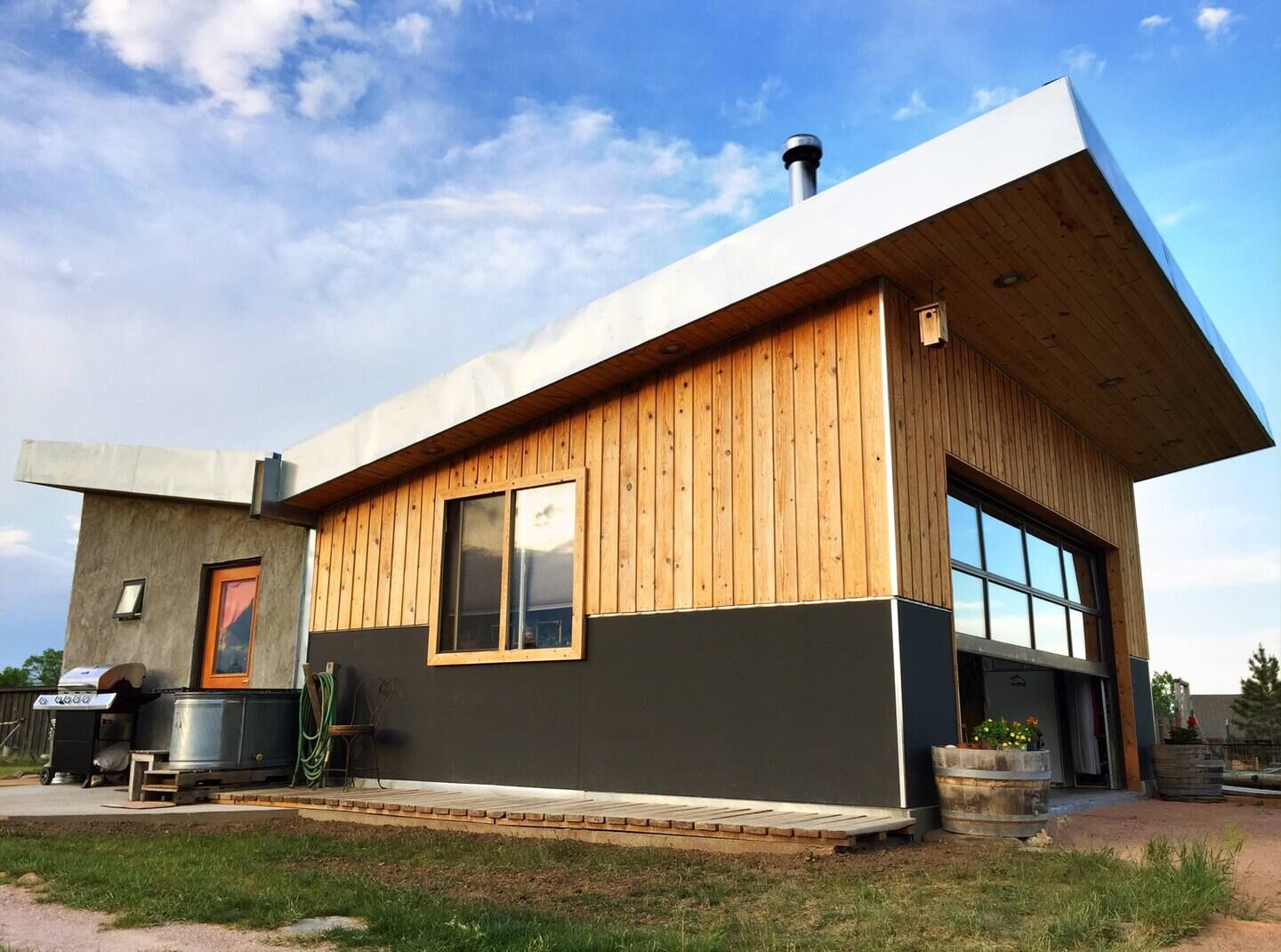 Located three miles out of town in the Black Hills, this Rapid City Airbnb tiny house rental is serene, peaceful – and stylish to boot. The studio space is roomy enough to accommodate a couple or a small family. A Murphy bed maximizes the space while the full kitchen and living zone are shrouded with plants. Crack open the garage door in the morning for rural views. Outside you've got a wiffleball field complete with balls and bats as well as a barbecue for al fresco suppers. Dogs are welcome.
Four guests, one bedroom
Price: $350 per night
What did you think of this story?