The 21 Best Airbnbs in South Dakota for a 2023 Getaway
If the outdoor adventures of the Black Hills National Forest aren't enough to entice you out to South Dakota, wait until you see the accommodations. These Airbnbs in South Dakota put you right in the heart of the landscape and historic monuments. Keep scrolling for the best cabins and lodges with epic views and all the trimmings for your trip to the Mount Rushmore State.
Traveling to South Dakota? Check out Matador's South Dakota accommodations guides:
We hope you love the Airbnb South Dakota vacation rentals we recommend! Just so you know, Matador may collect a small commission from the links on this page if you decide to book a stay. Listed prices are accurate as of the time of publication.
Spacious Sturgis Airbnb w/ Black Hills view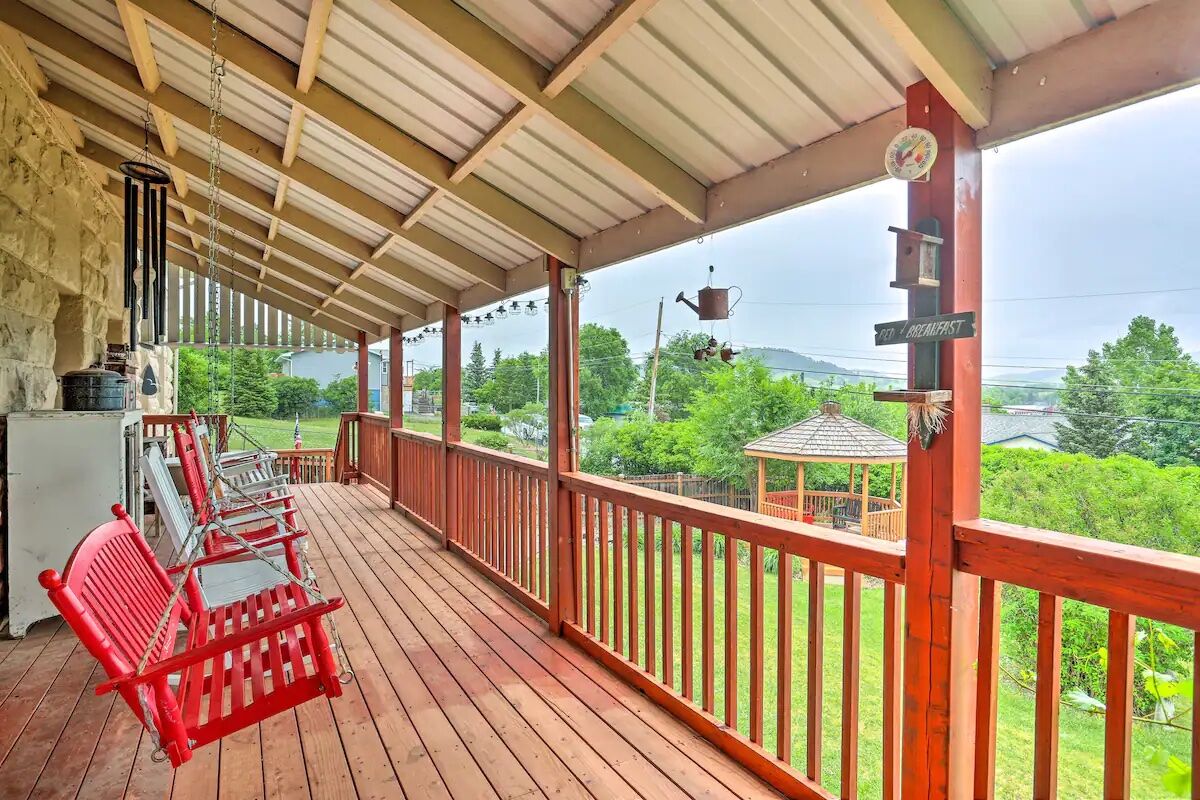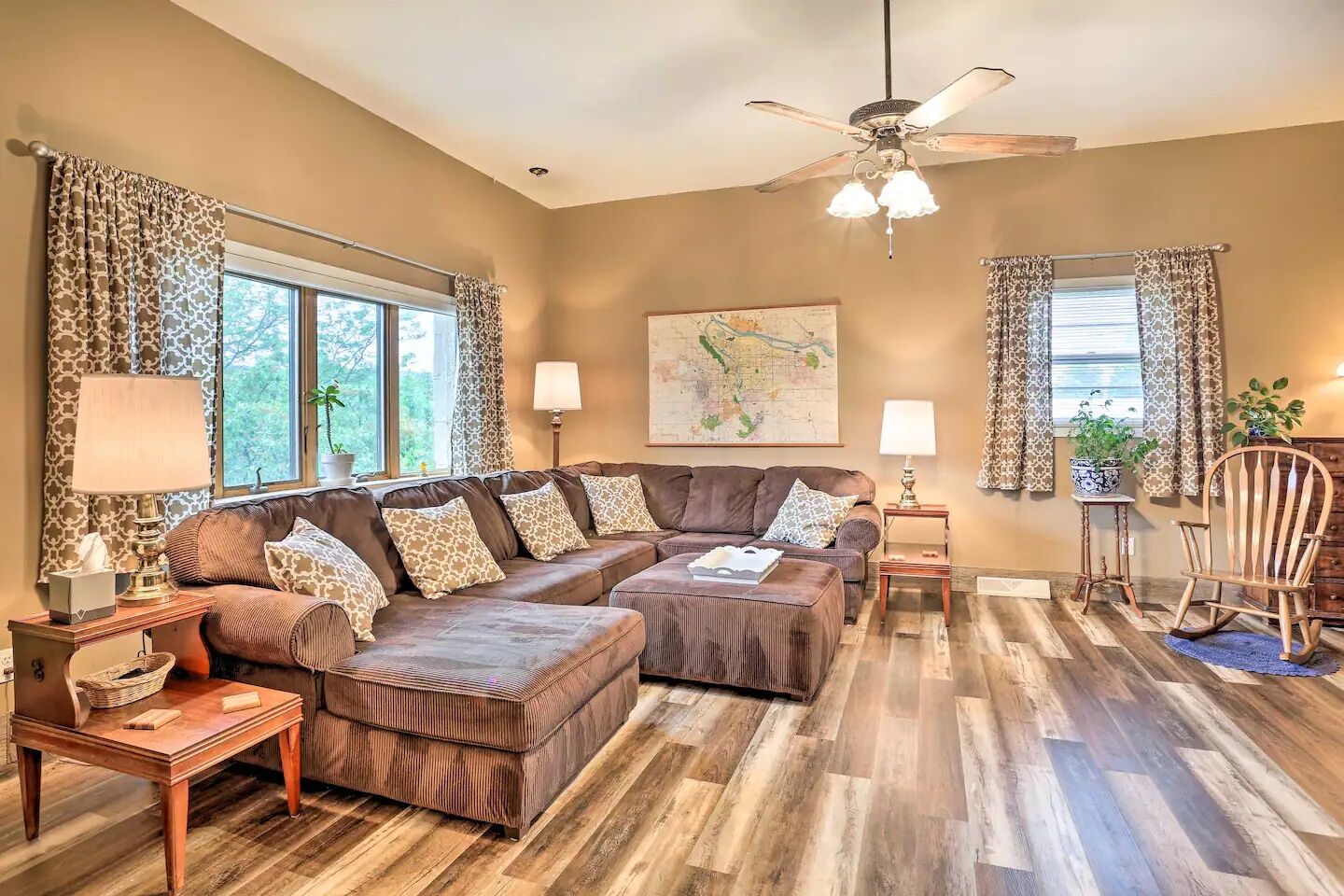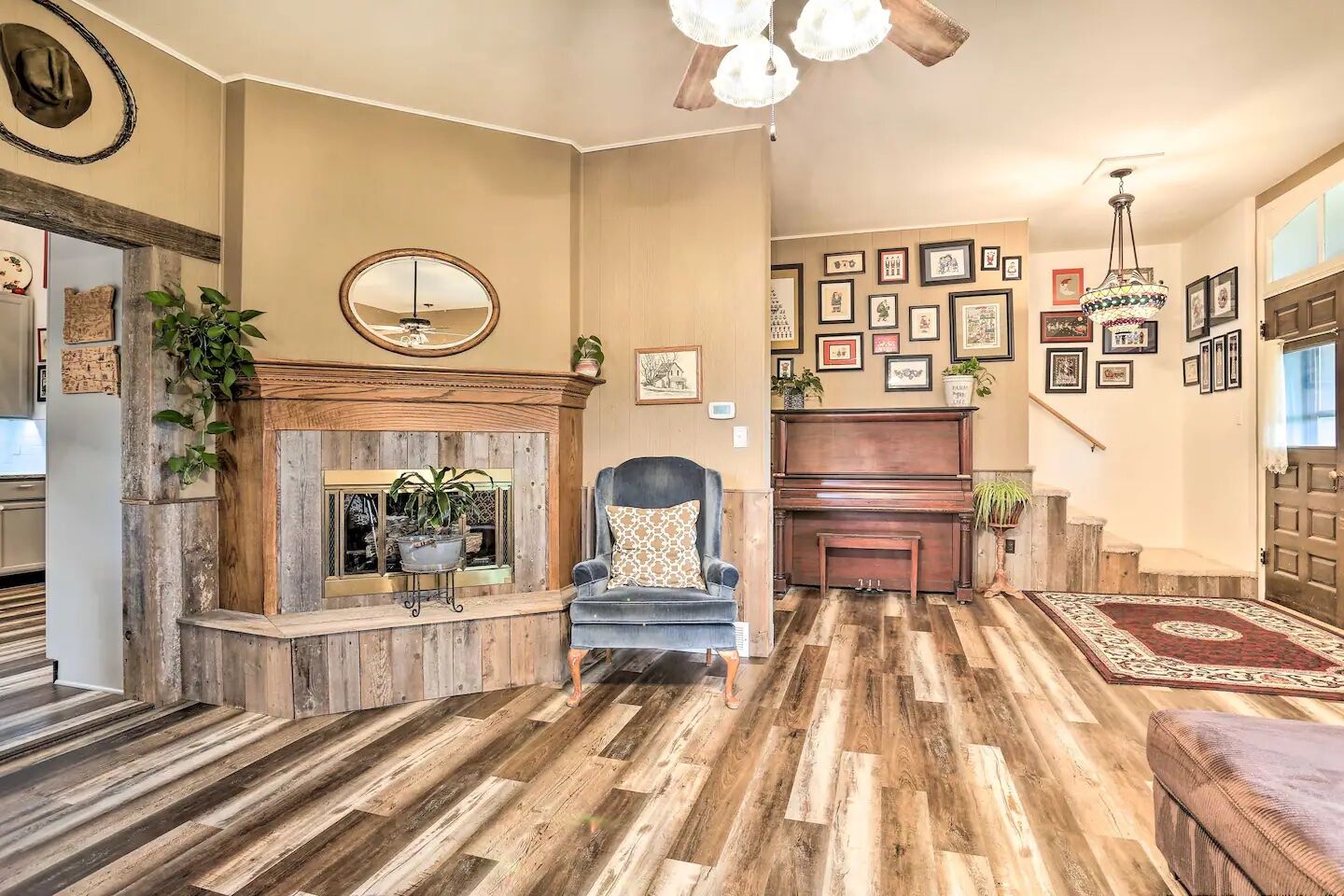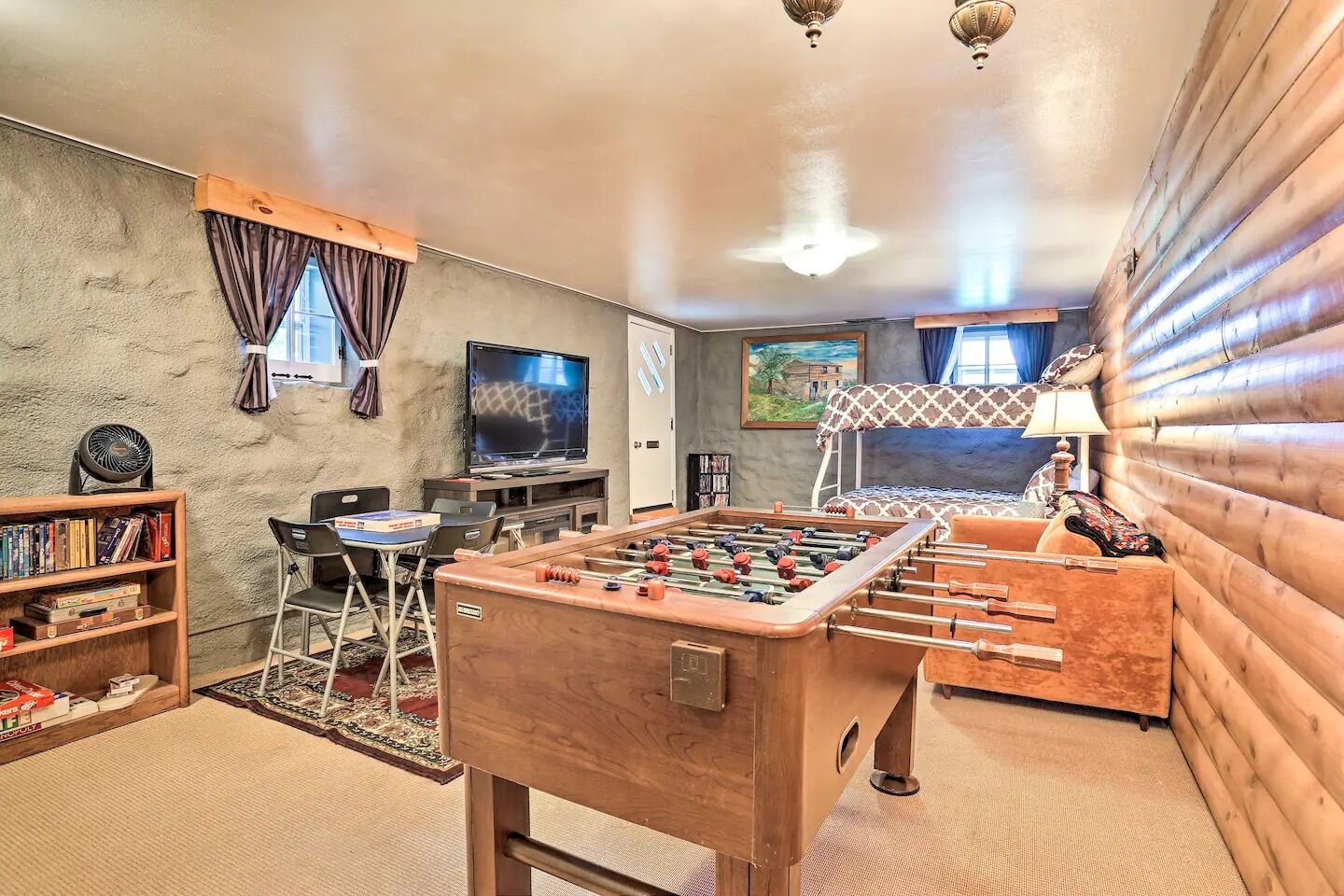 See more photos
A newcomer to the market, this family-friendly Airbnb vacation rental is
dressed with kooky furnishings
and vintage-style appliances. Highlights include a piano and retro bathroom fixtures complete with a clawfoot tub in the "yellow" bathroom. The lower level bunk room shares space with a games zone. Besides the wraparound deck, the backyard comes with a wooden gazebo perfect for a pre-dinner drink. Mere moments from Main Street.
Fifteen guests, four bedrooms
Price: $300 per night
Great 5BR Deadwood Airbnb w/hot tub & game room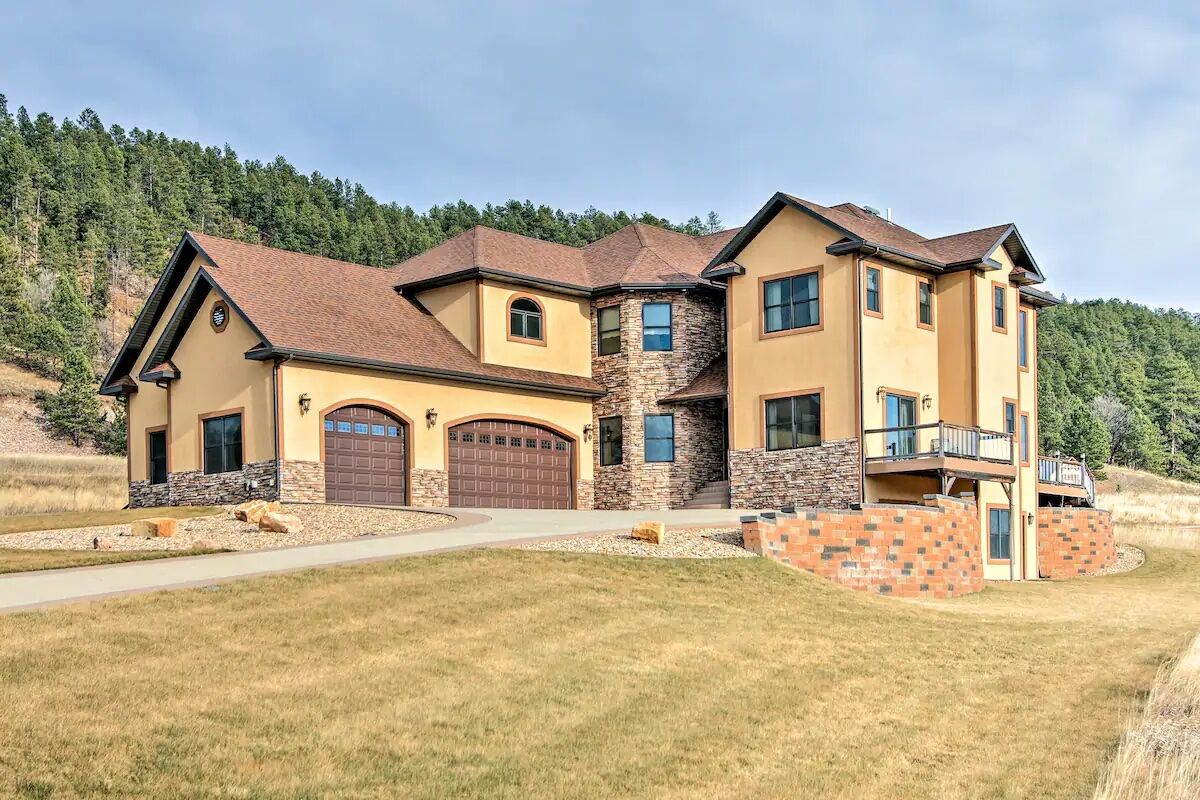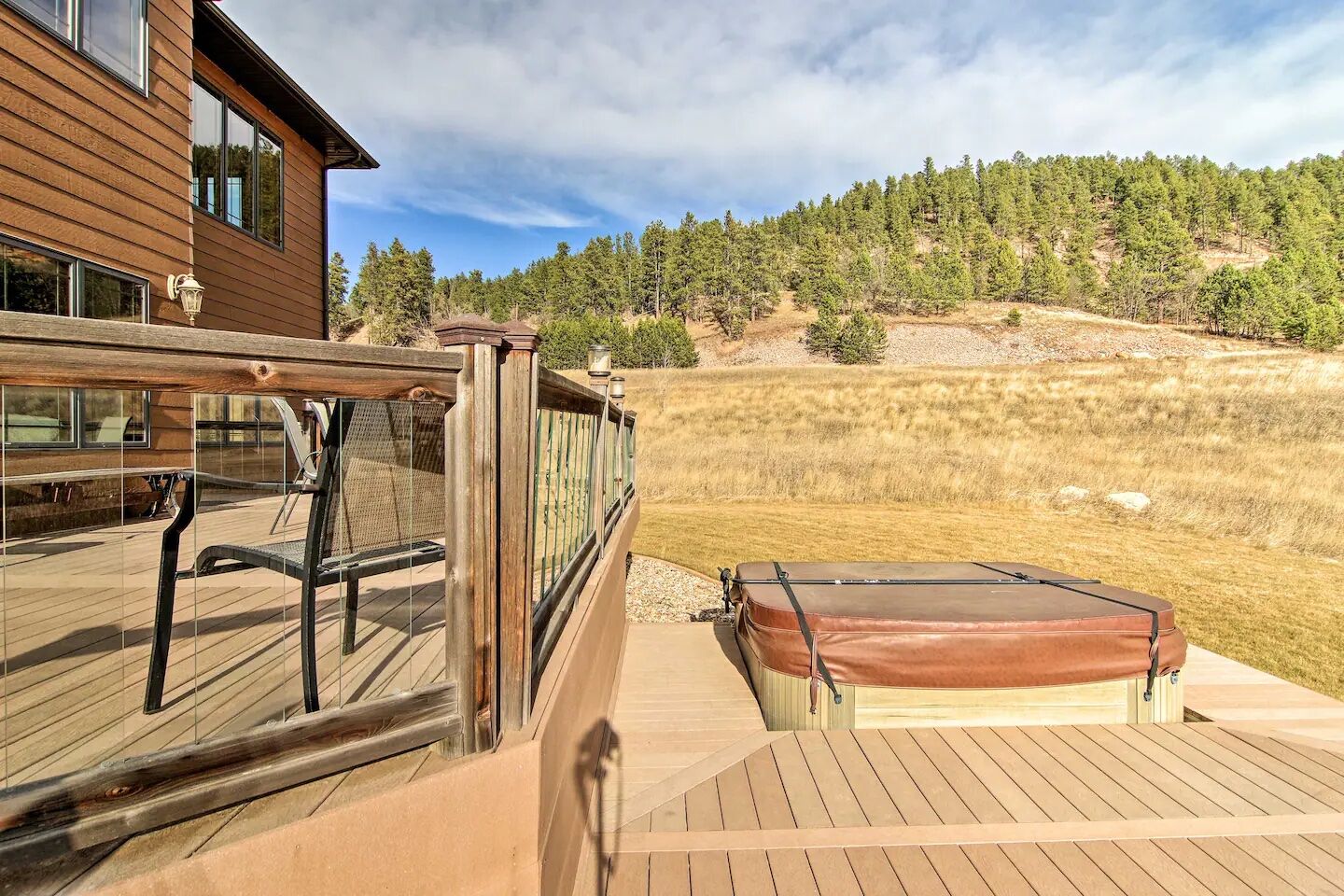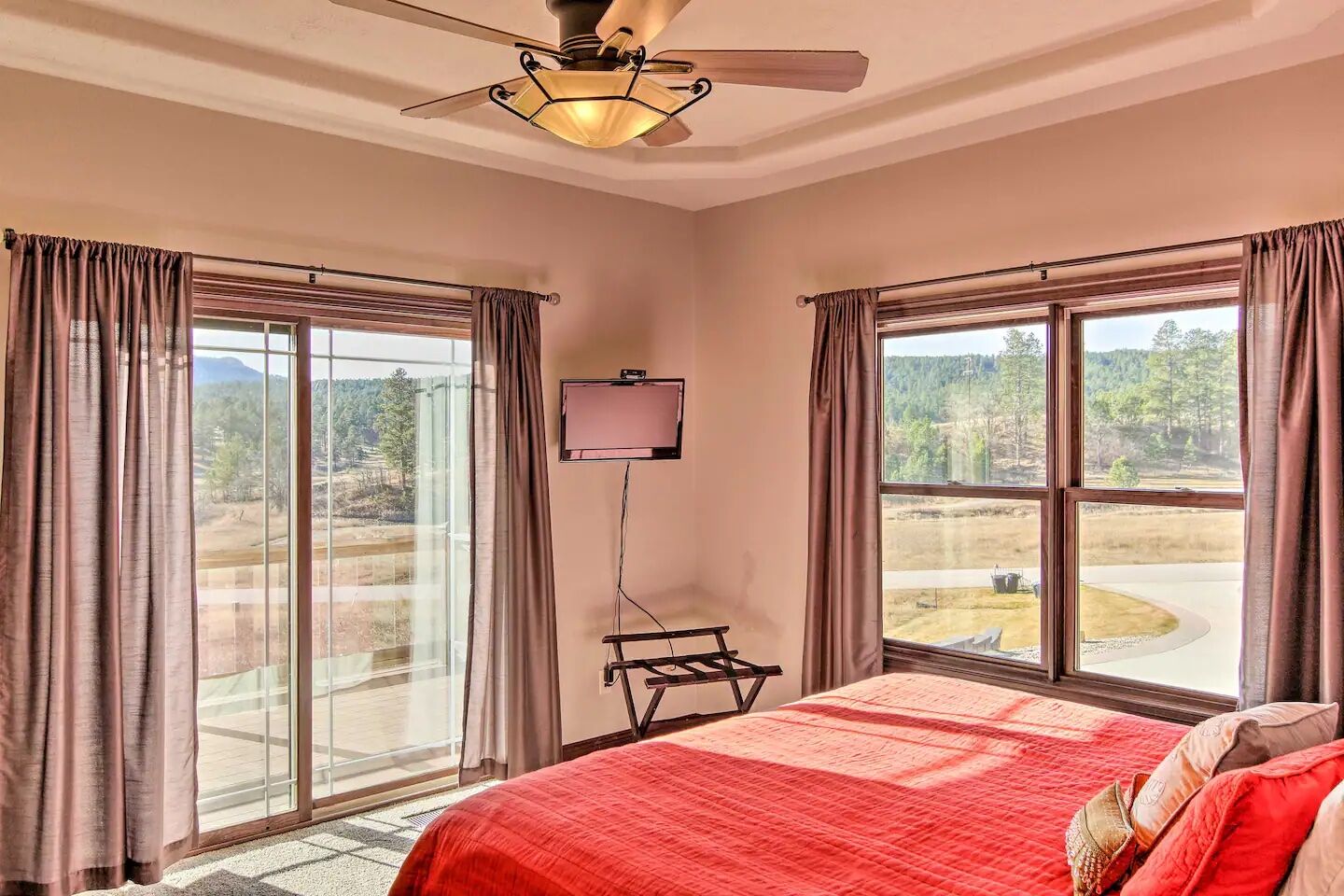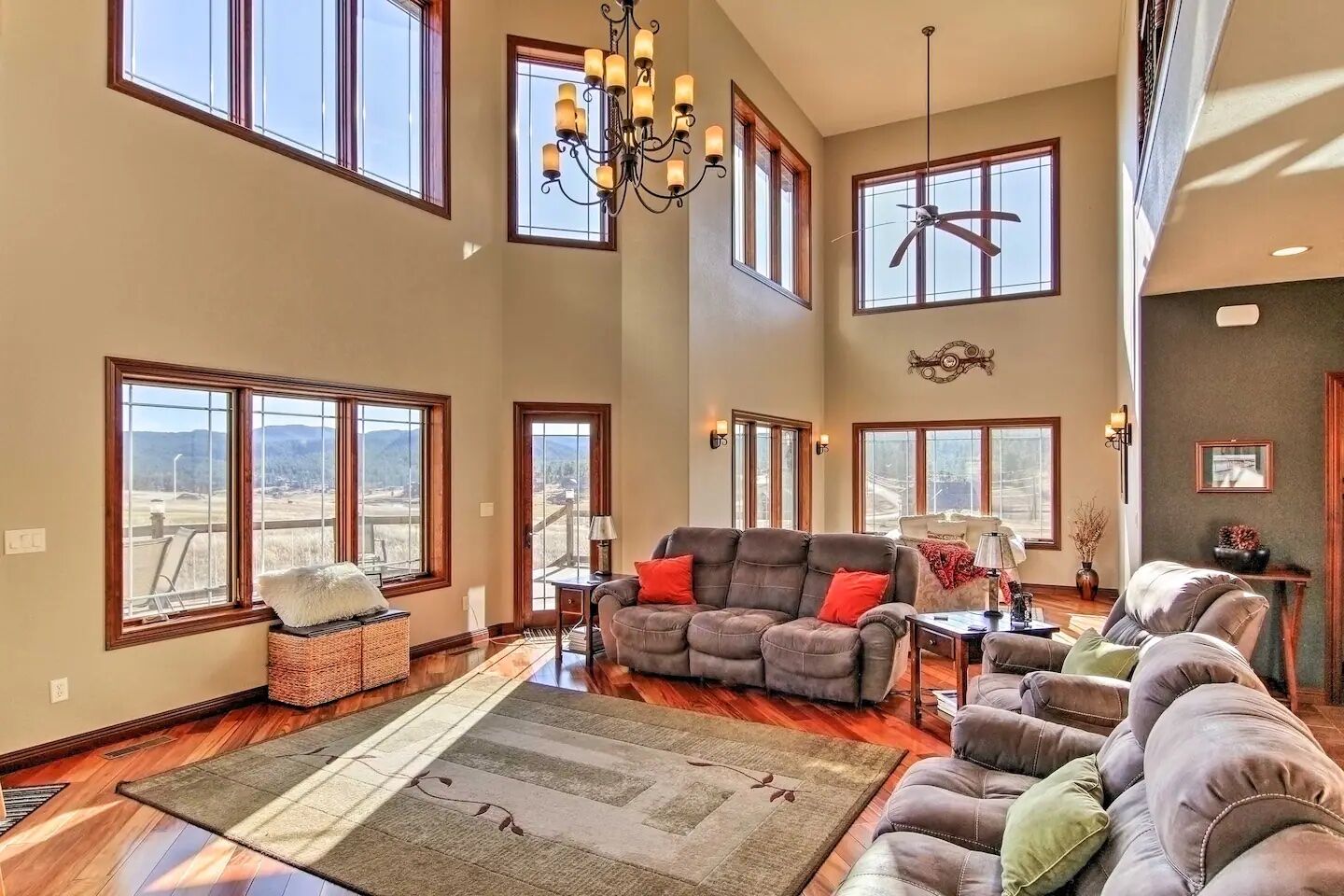 See more photos
A short and sweet drive out of Sturgis,
Summerlyn Villa
is rigged with an outdoor hot tub, games room, wet bar, and jetted bathtub with garden views. Traveling with a tot in tow? This luxurious Airbnb in Sturgis, South Dakota, comes with a crib and high chair. Spanning a mighty 3,250 square feet of land, there's more than enough space for a couple of families.
Sixteen guests, five bedrooms
Price: $760 per night
Whitewood Cabin: Airbnb near Sturgis with large deck, gas grill & hot tub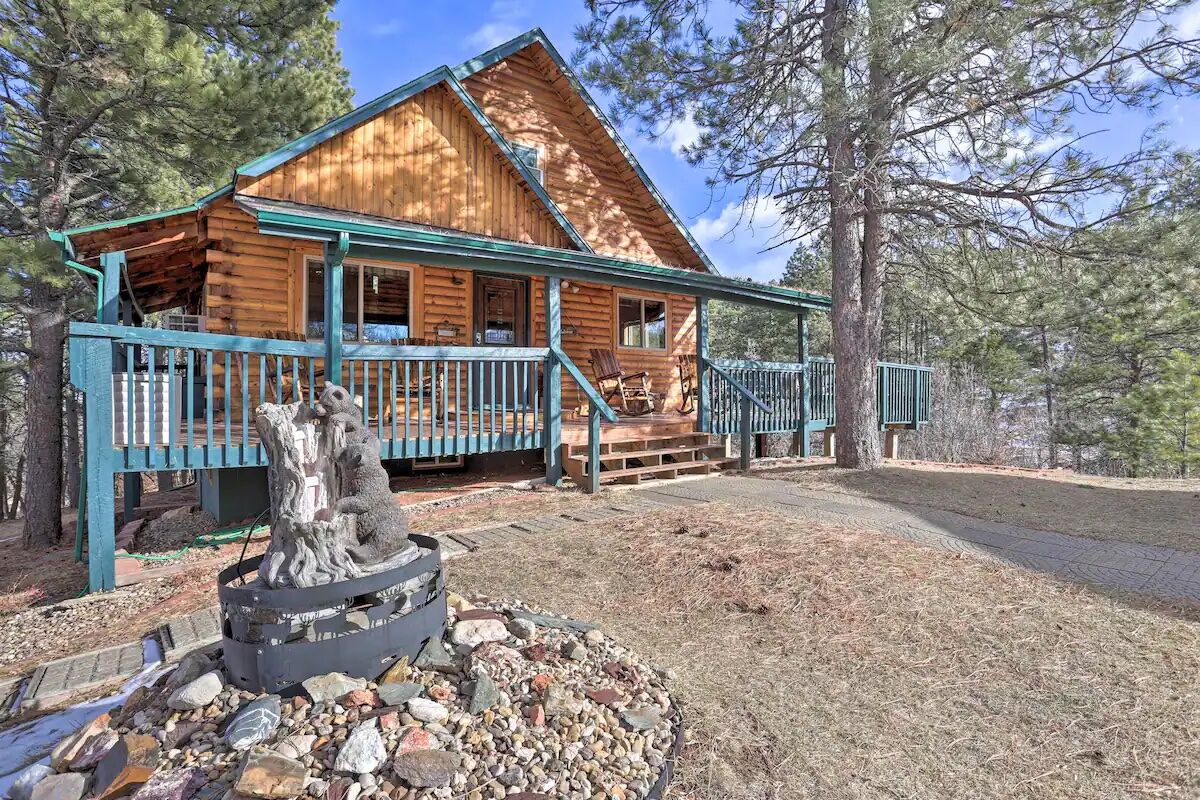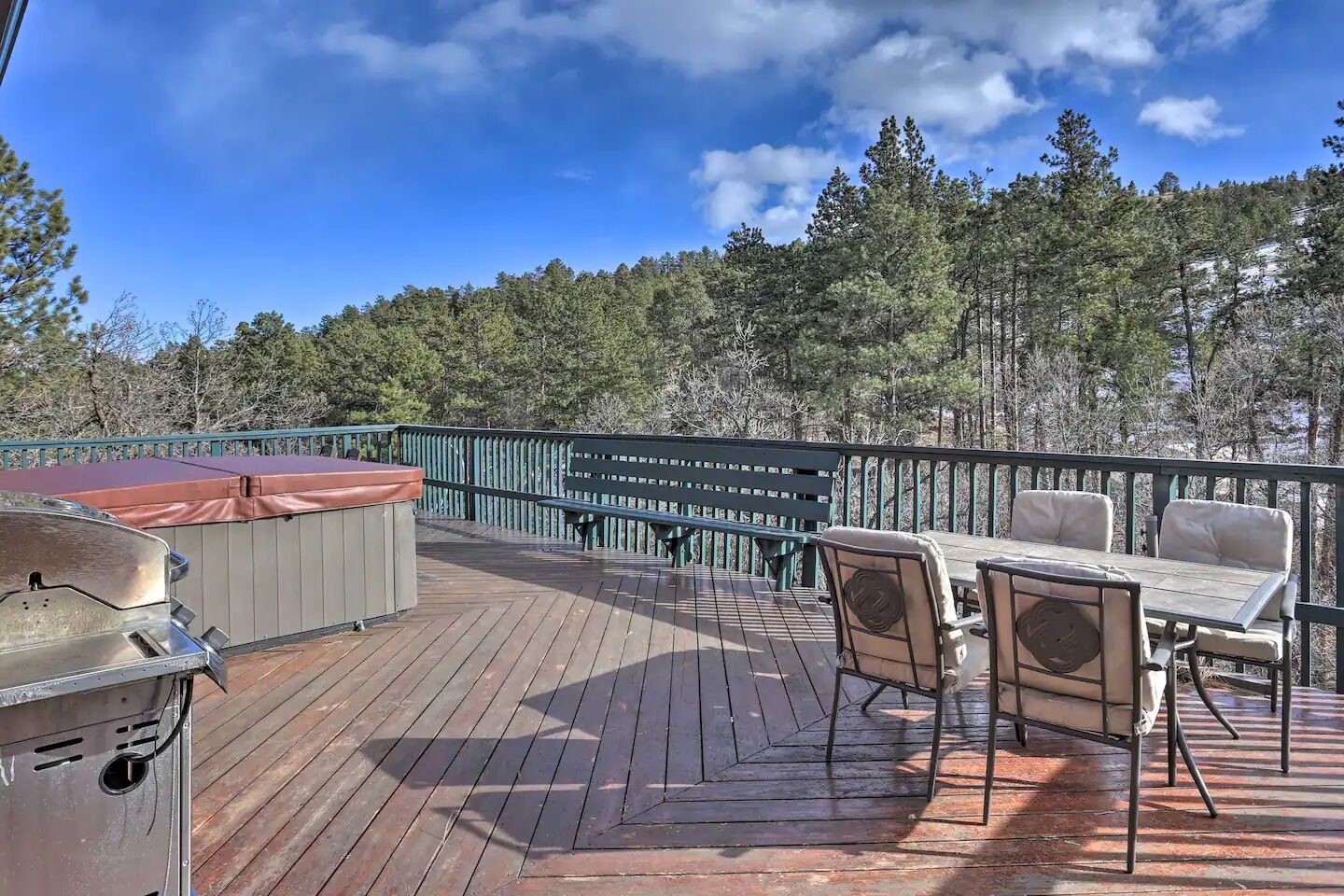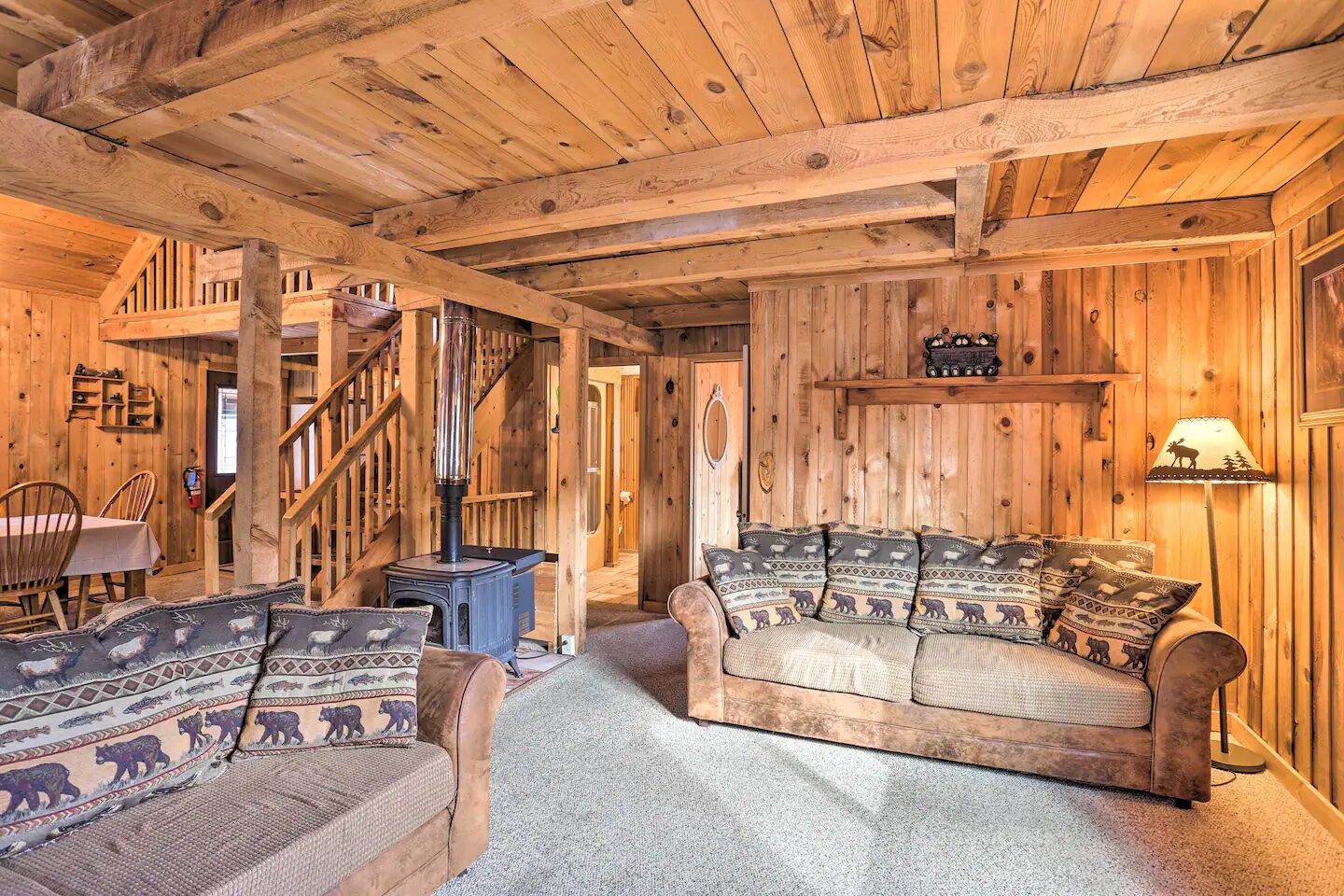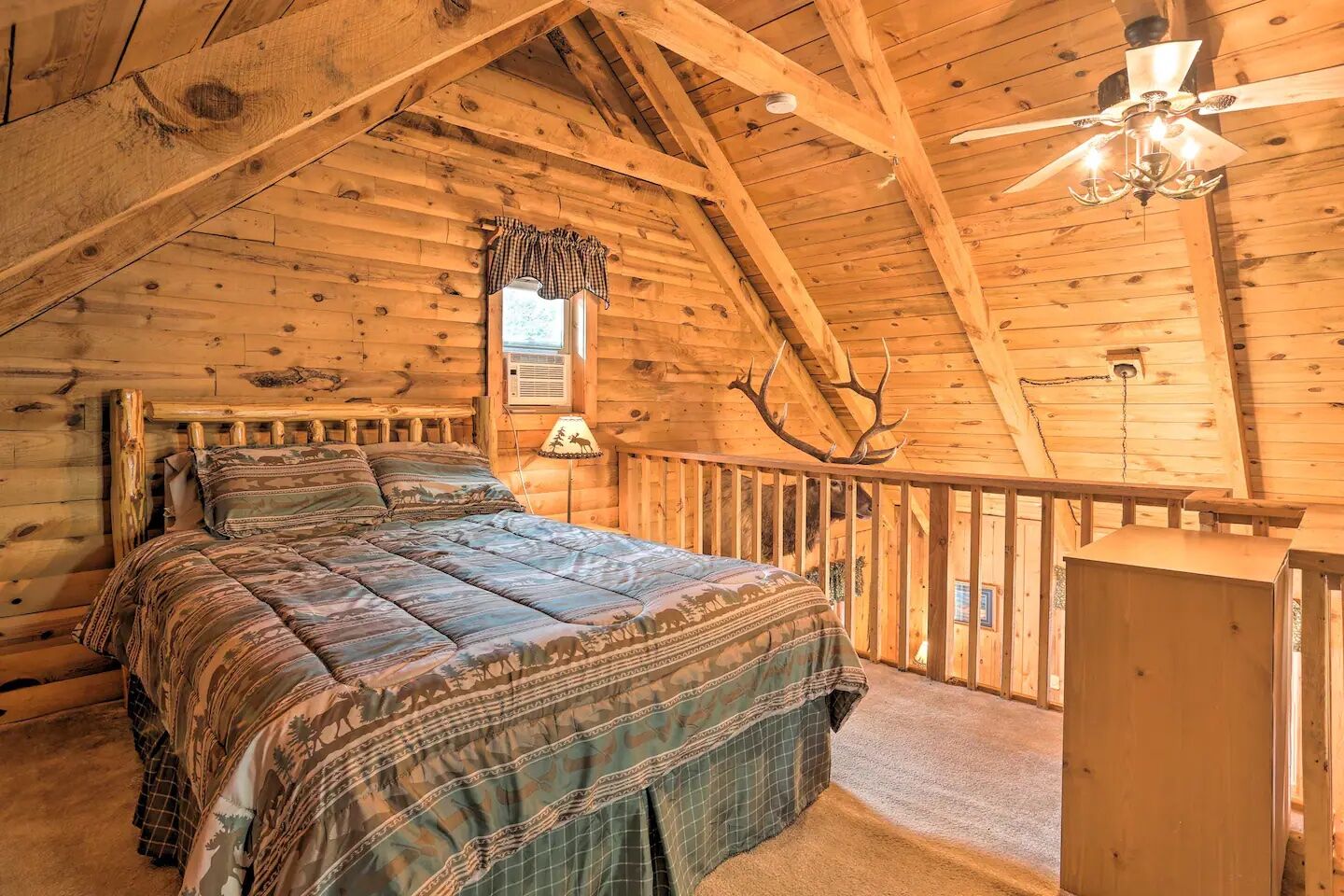 See more photos
Another newbie, you can practically smell the fresh paint at this Airbnb cabin rental near Sturgis, South Dakota.
The cabin
is beautifully crafted from redwood and heated by a wood-burning stove. Peering over the surrounding woodlands, the deck is fitted with a hot tub and grill. Located on the outskirts of town, you're a couple of miles from golf courses, hiking trails, and historic points of interest.
Fourteen guests, five bedrooms
Price: $220 per night
The I-Casa Geo-Glamping Experience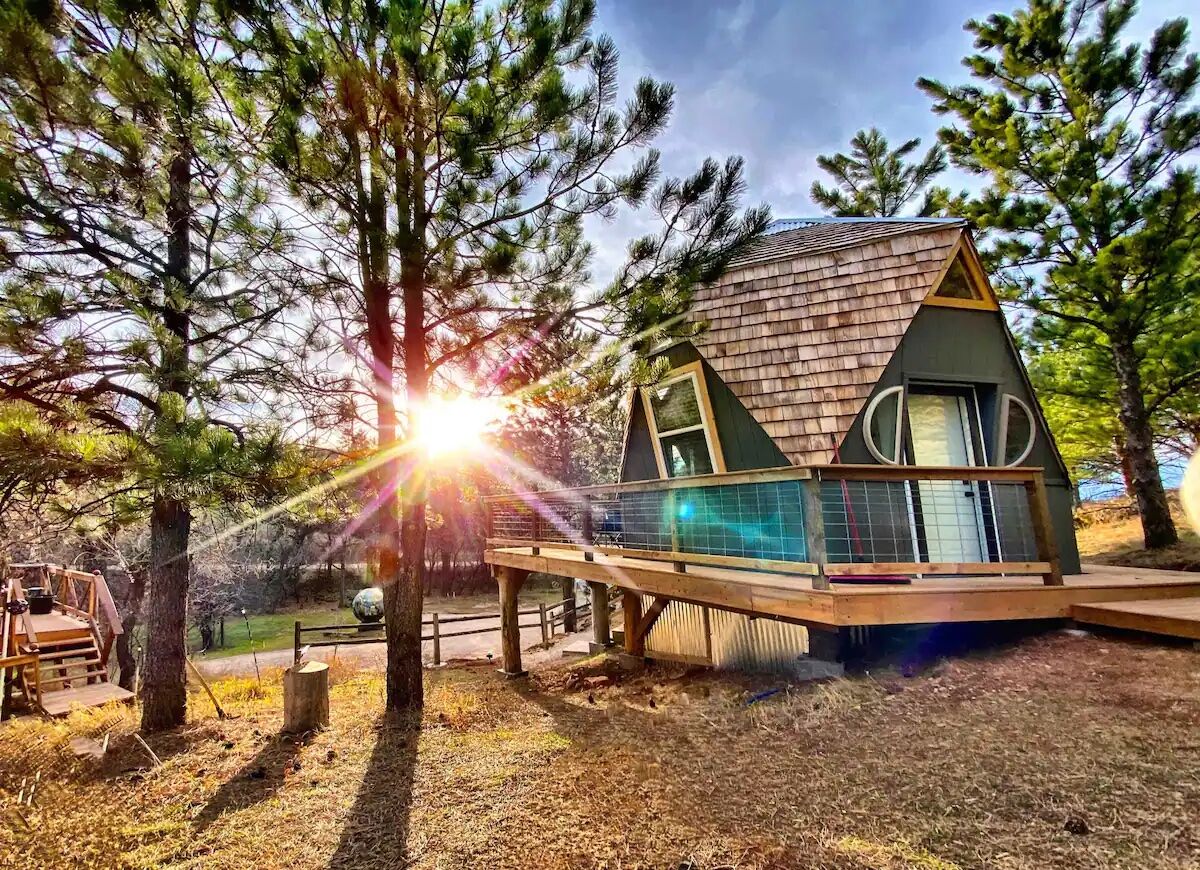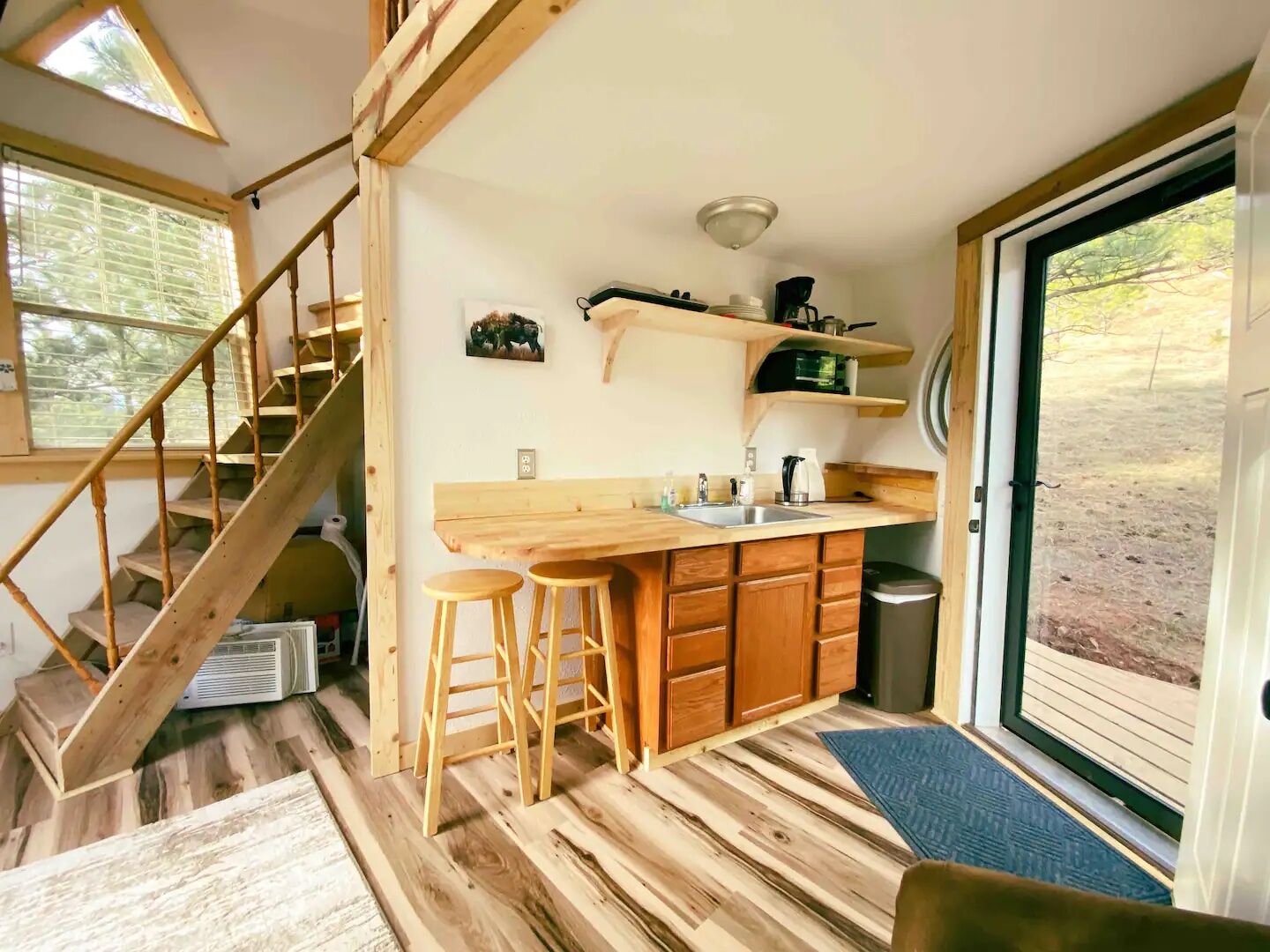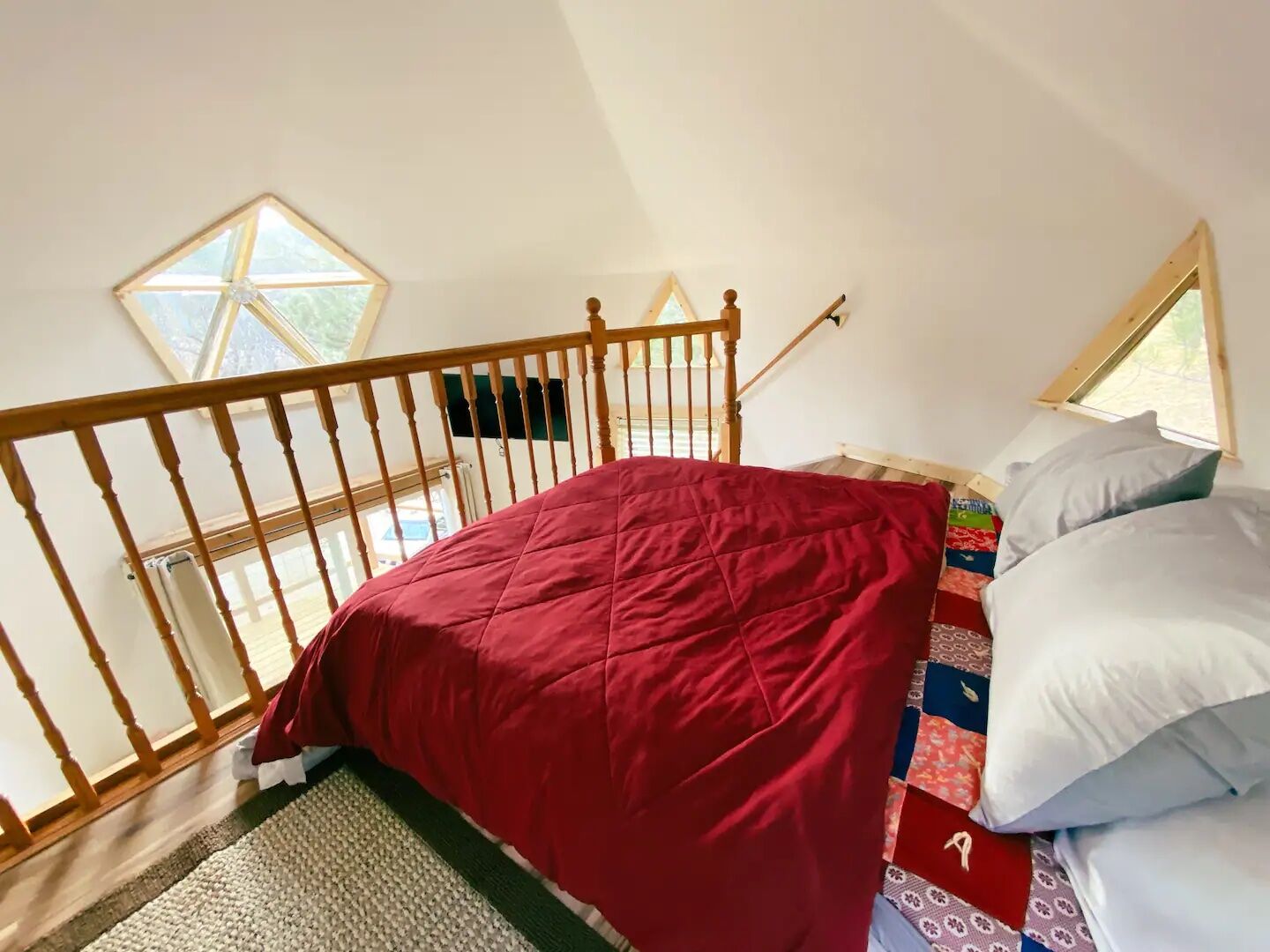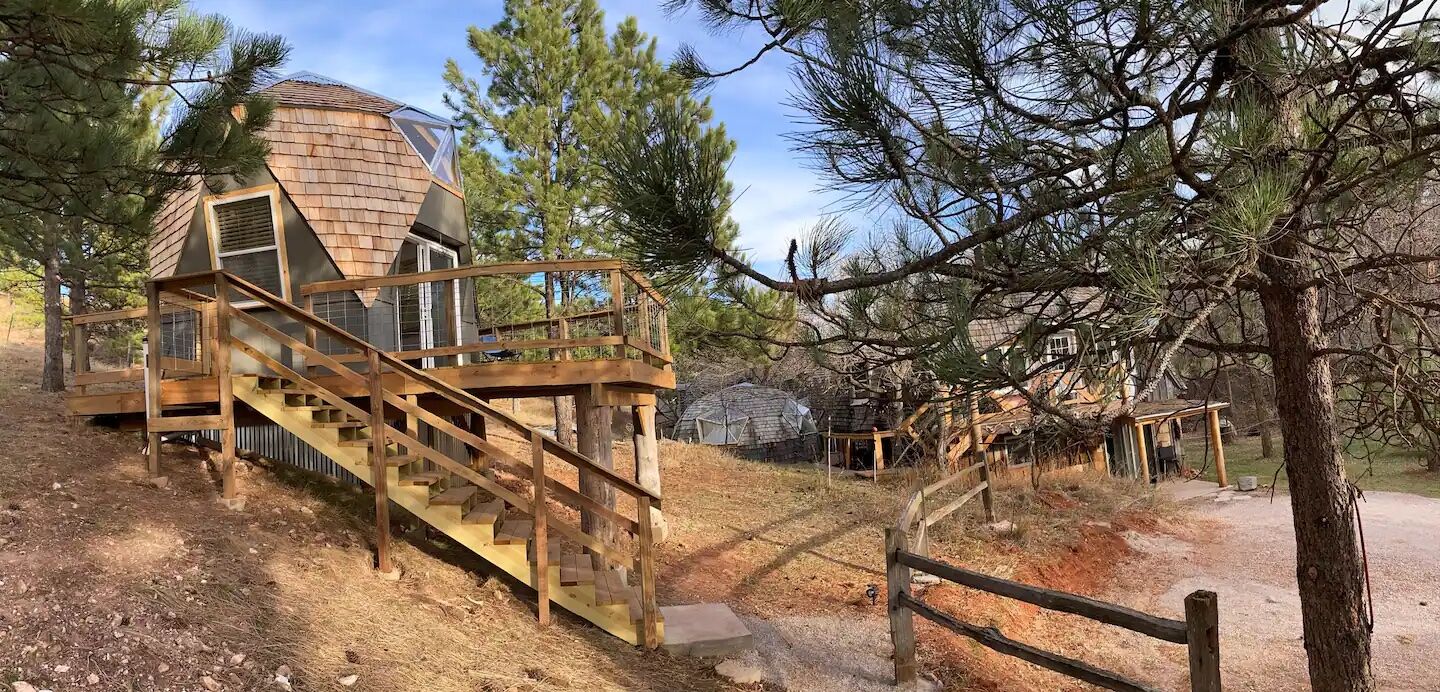 See more photos
Is it a cabin, a tiny house, or a glamping yurt? It's
all three rolled into one
! This unique Airbnb South Dakota geodesic dome presents a top-of-the-line glamping experience. Strategic windows provide views of the night sky from the mezzanine sleeping nook. Views from the elevated porch are unreal and lead you directly toward local hiking trails. Sustainably constructed without compromising on comfort, there's no better place for a nature-loving duo.
Two guests, one bedroom
Price: $70 per night
44° North Lodge – luxury cabin in Powder House Pass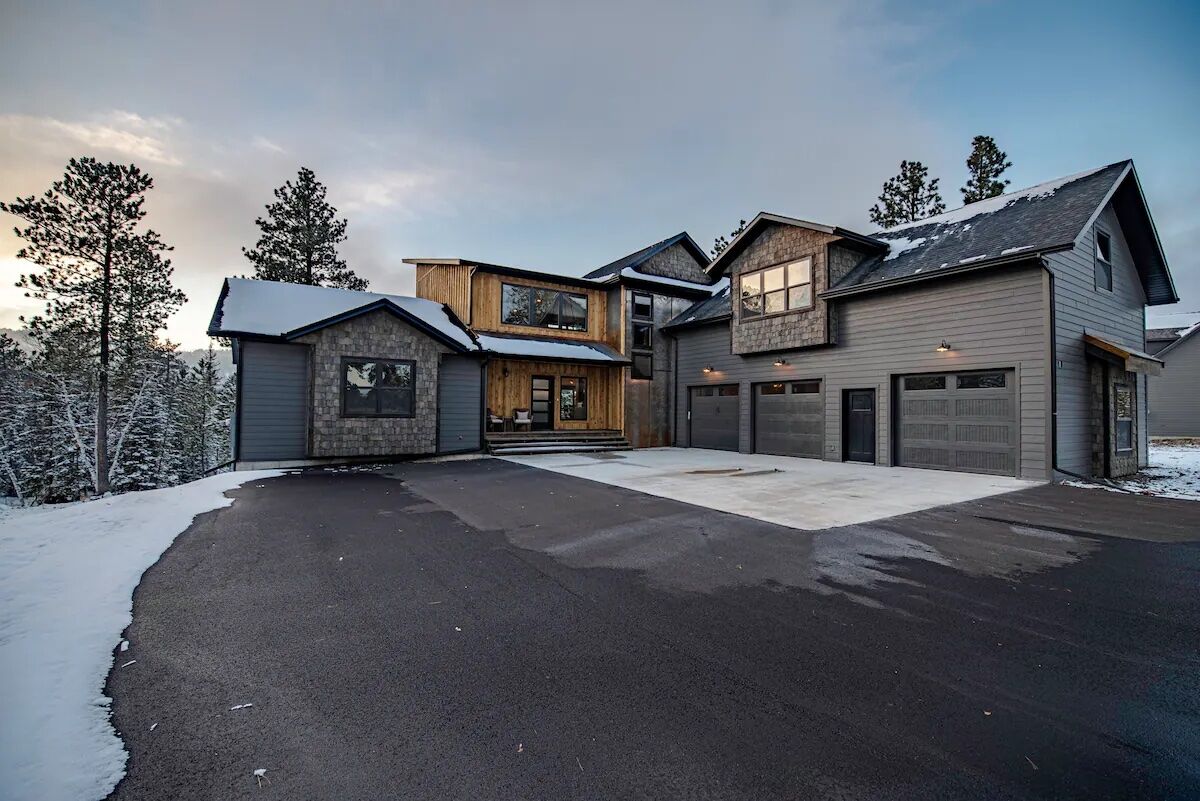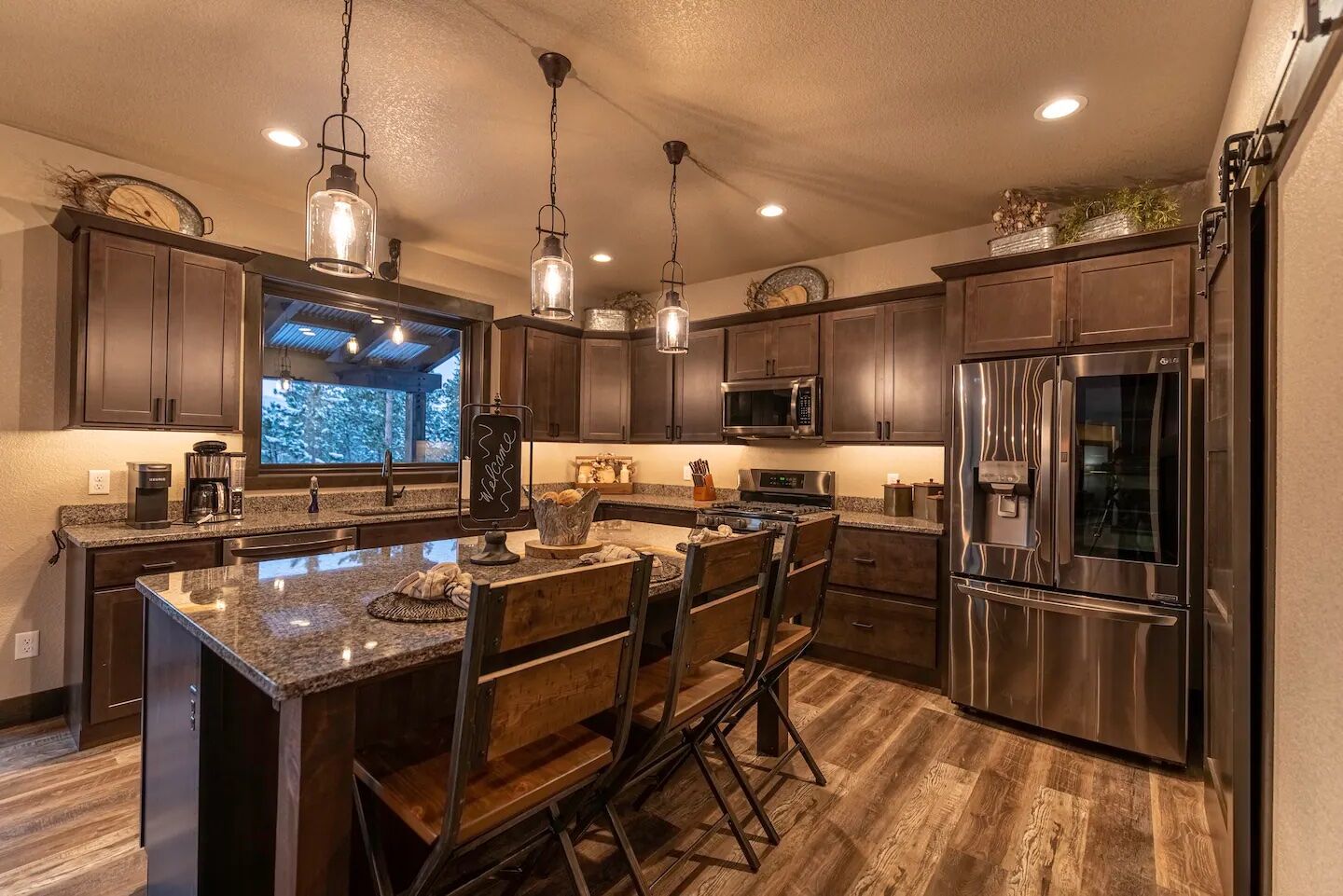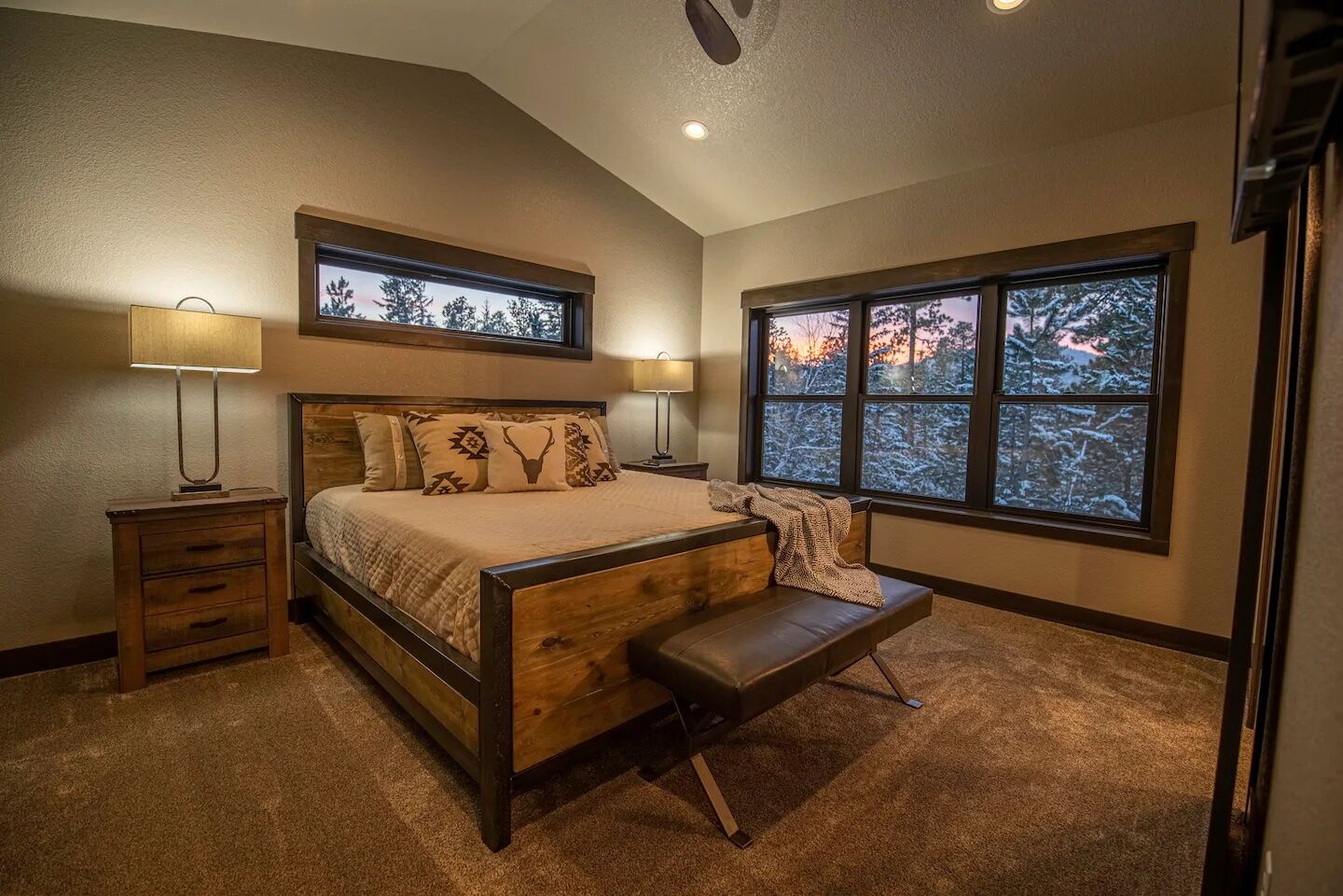 See more photos
This snazzy Airbnb in Deadwood, South Dakota, is a
premier luxury mountain home
. Three levels cater to sociable groups with decadent lounges, a roomy dining area, and a games room. Despite the large space, the cabin retains cozy energy with hygge-inspired fixtures. In addition to your private hot tub, rental grants access to the heated year-round pool at the Powder House Pass Clubhouse.
Sixteen guests, seven bedrooms
Price: $700 per night
Black Hills Airbnb with wraparound deck and hot tub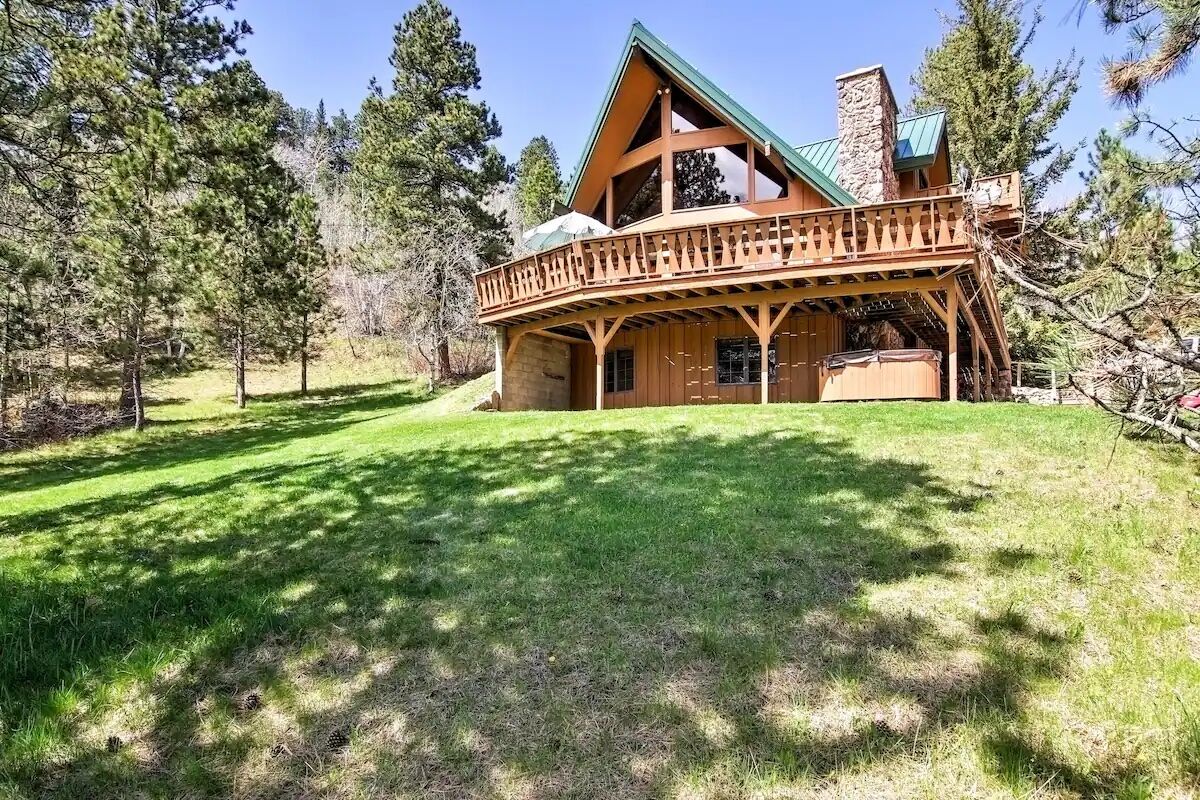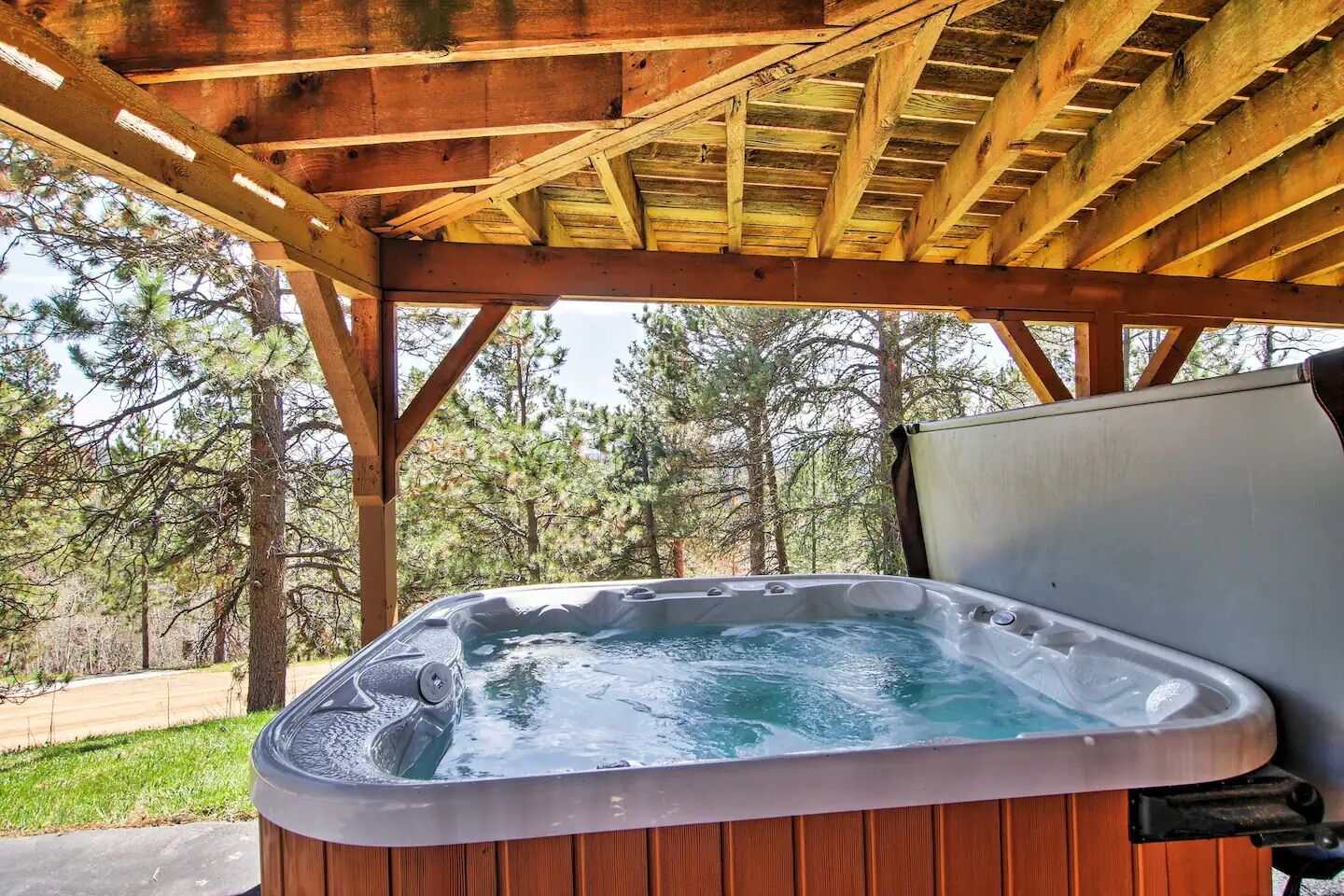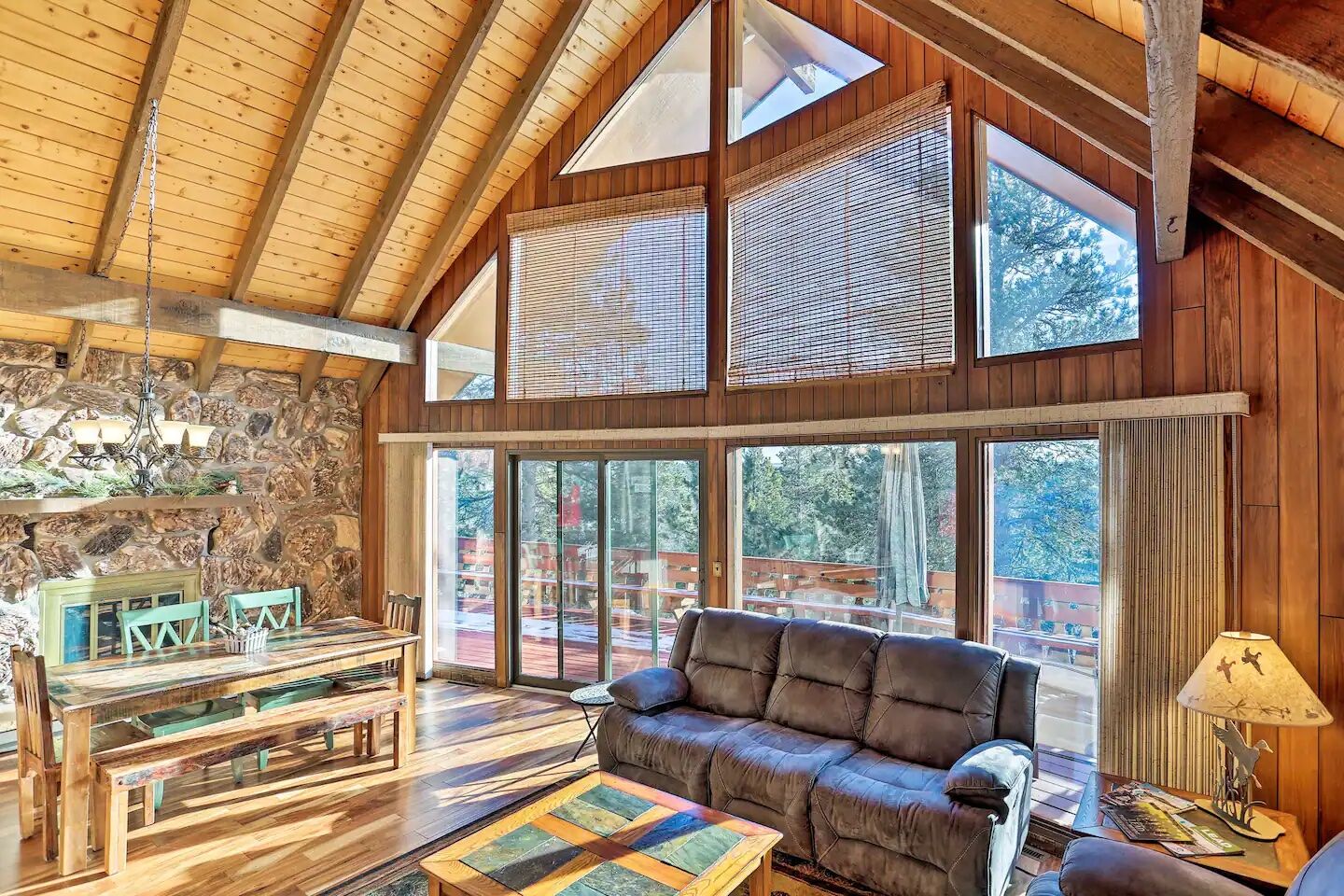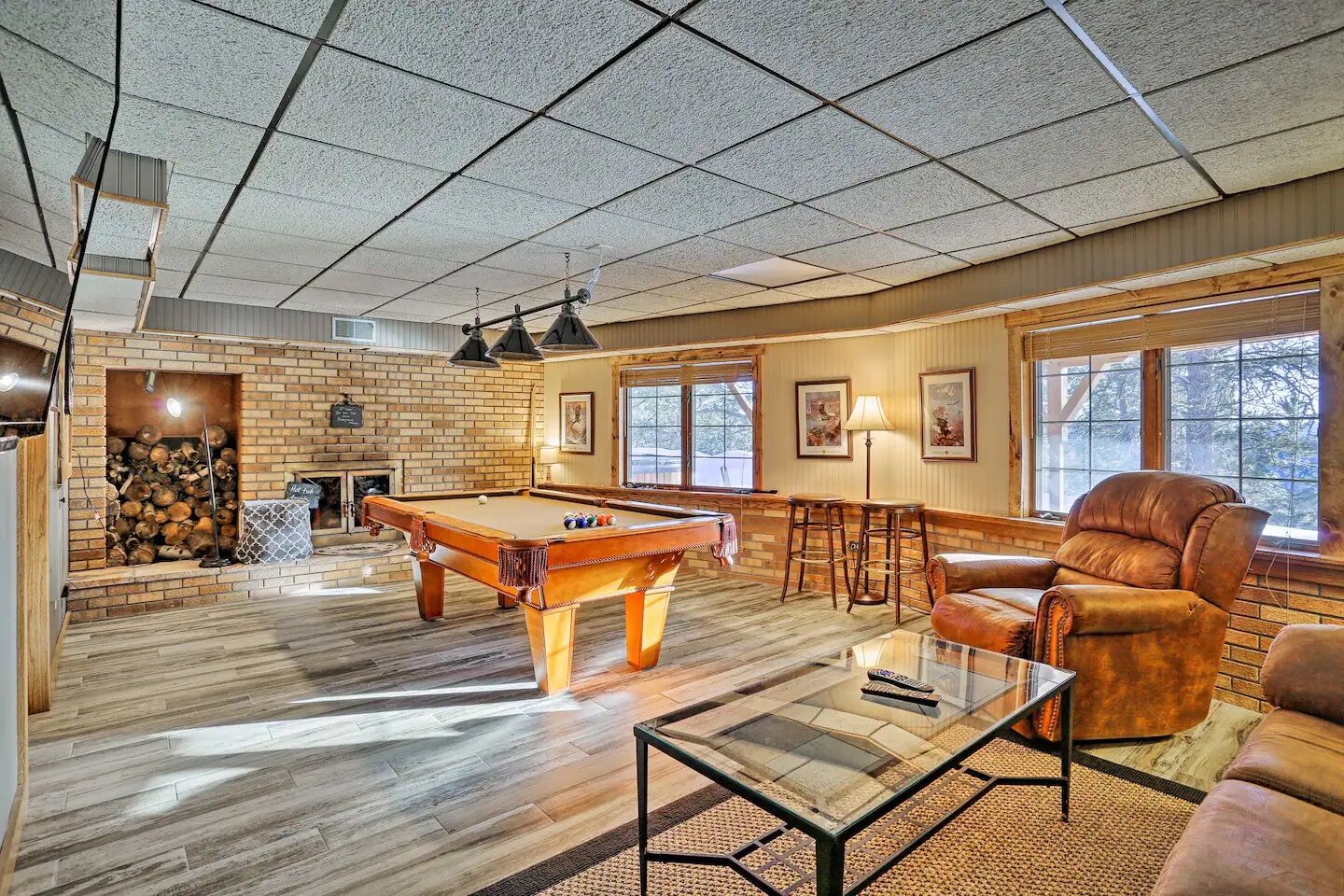 See more photos
Rejuvenate and create everlasting memories at this Airbnb in South Dakota with a state-of-the-art
hot tub and games room
. Nifty use of balconies, the wraparound deck, and well-placed windows mean that the space is flooded with light with great views over the canopy. Located a short drive from Deadwood, the chalet is a stone's throw from the Terry Peak Ski area.
Thirteen guests, four bedrooms
Price: $550 per night
Gold Dust Manor Airbnb with a hot tub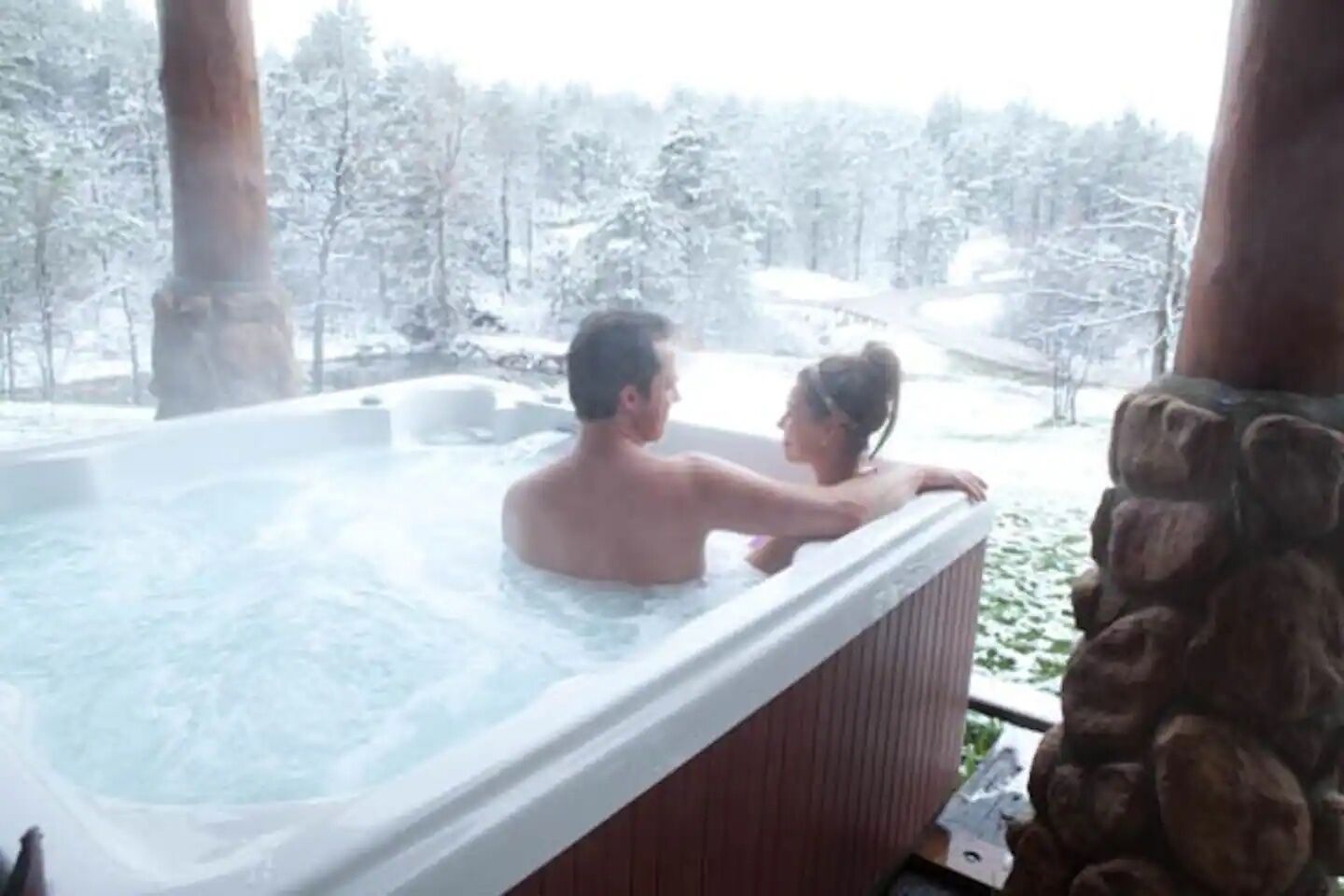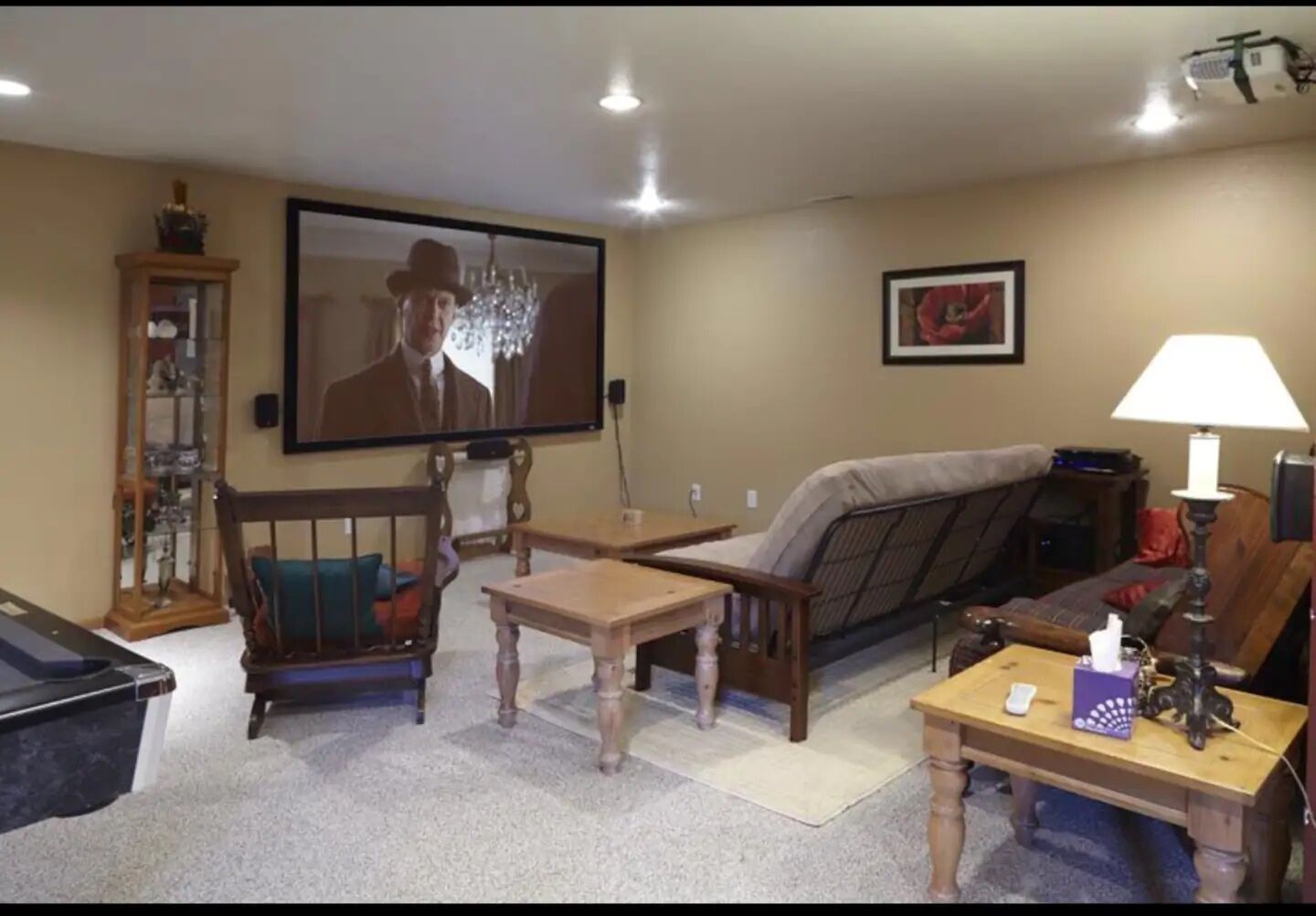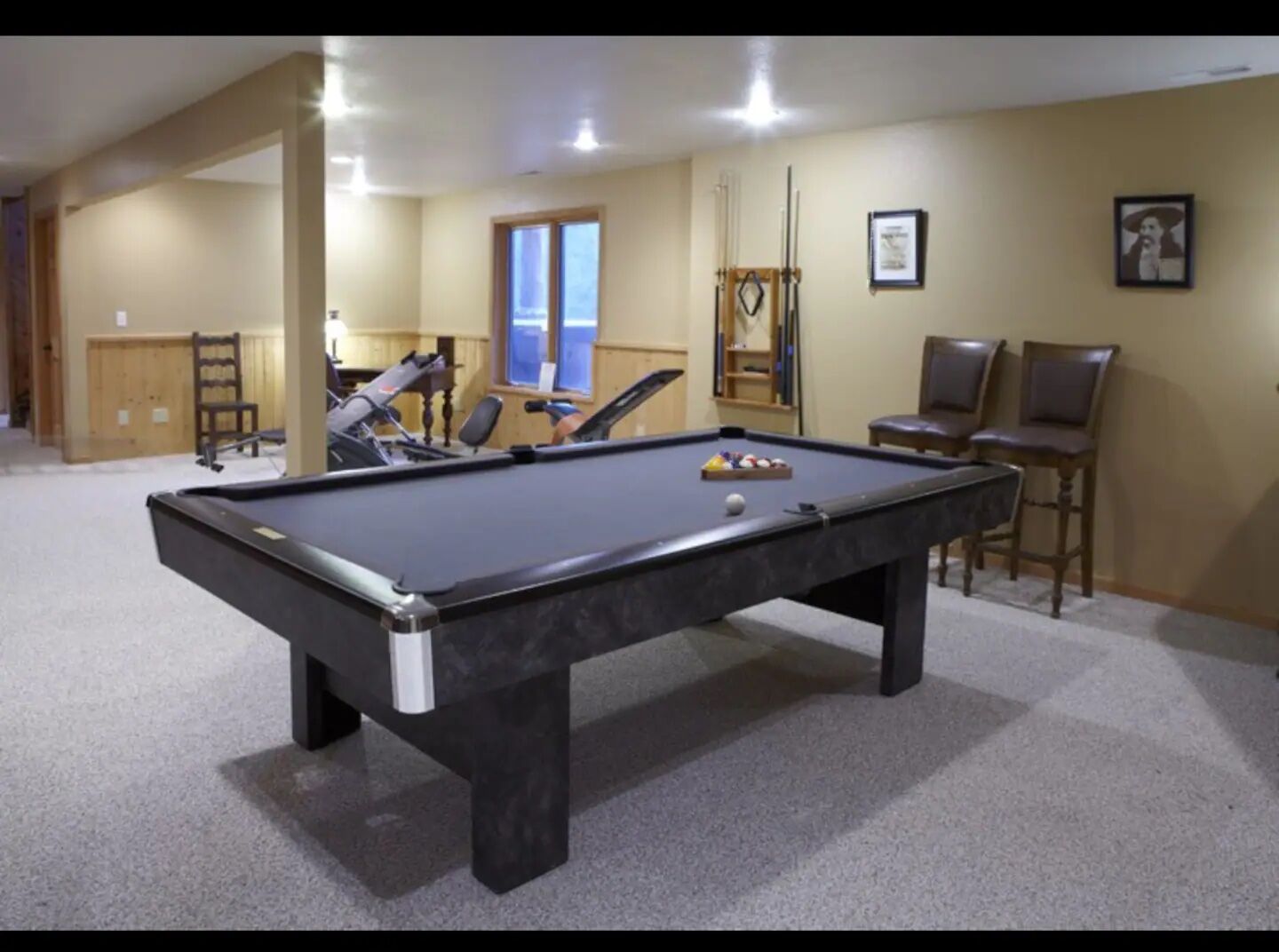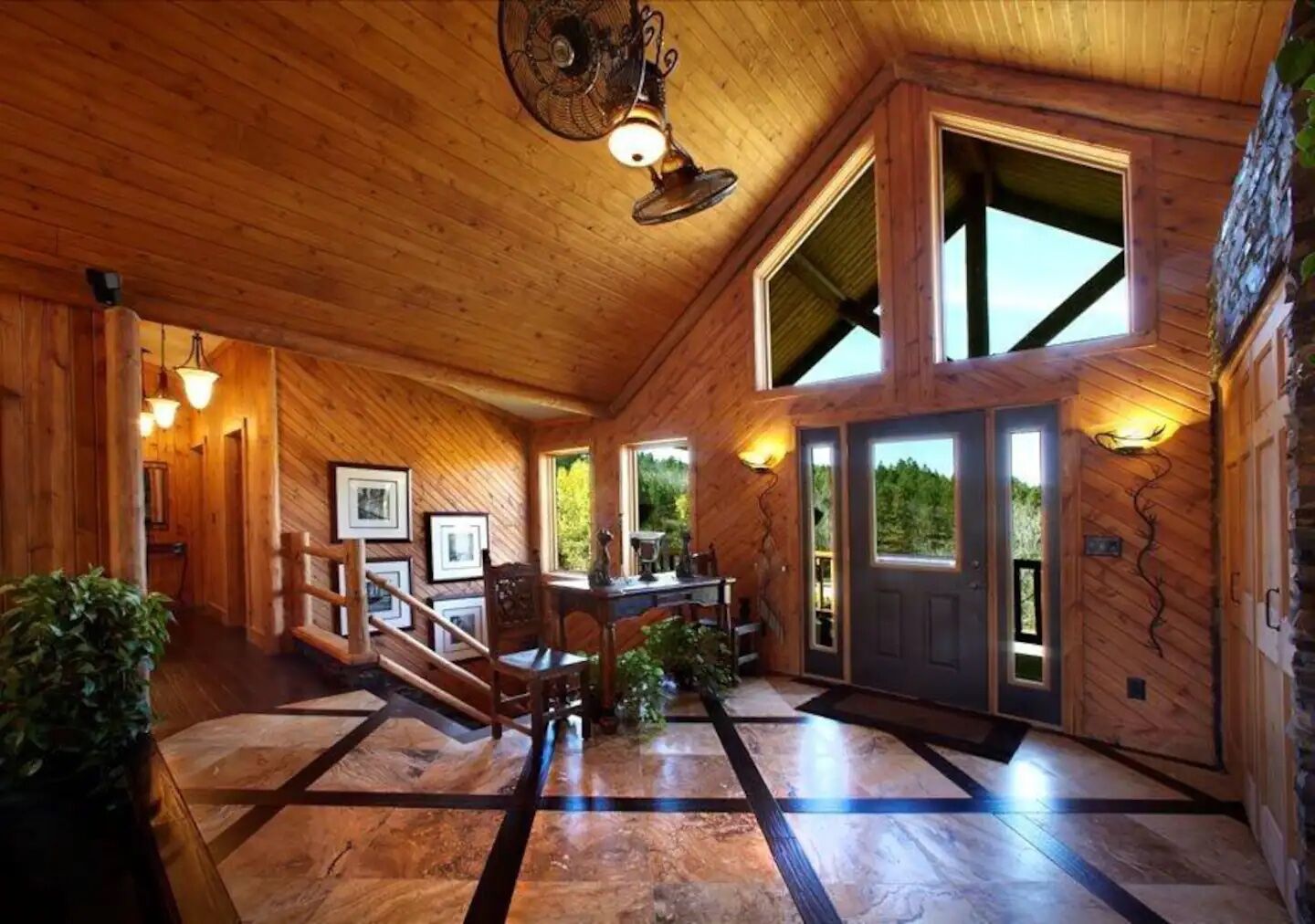 See more photos
This atmospheric rental home
sits on a clearing in the forest overlooking a small lake. Everything is super-sized: the lounge, the kitchen, the parking garage – there's even a double shower. A hot tub with forest views, home cinema, and grill make this the perfect place to hole up for a sociable getaway. Furry friends are welcome at this pet-friendly Airbnb Deadwood South Dakota but you'll need to give the host a head's up at the time of booking.
Fourteen guests, four bedrooms
Price: $480 per night
New architect-designed Airbnb with hot tub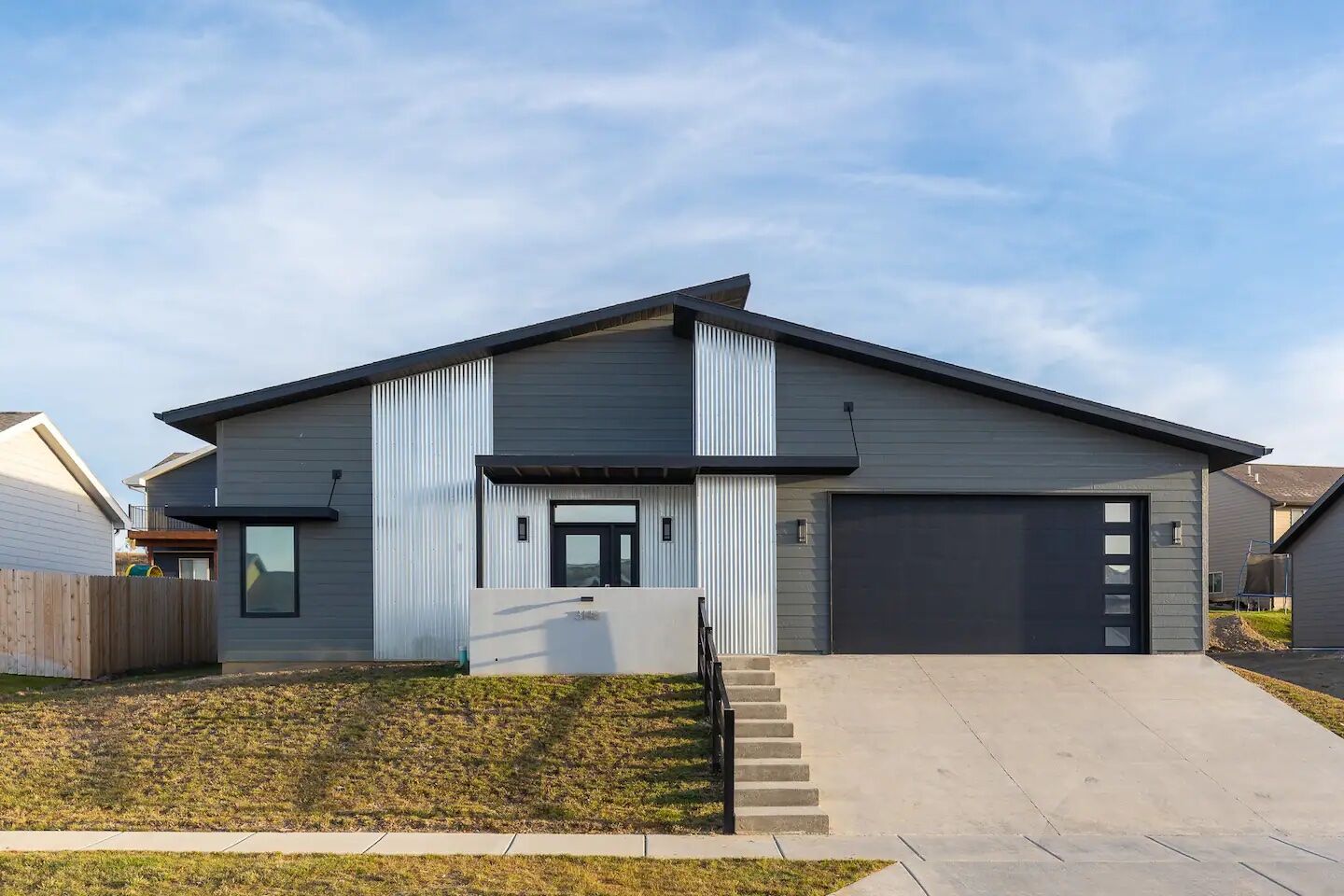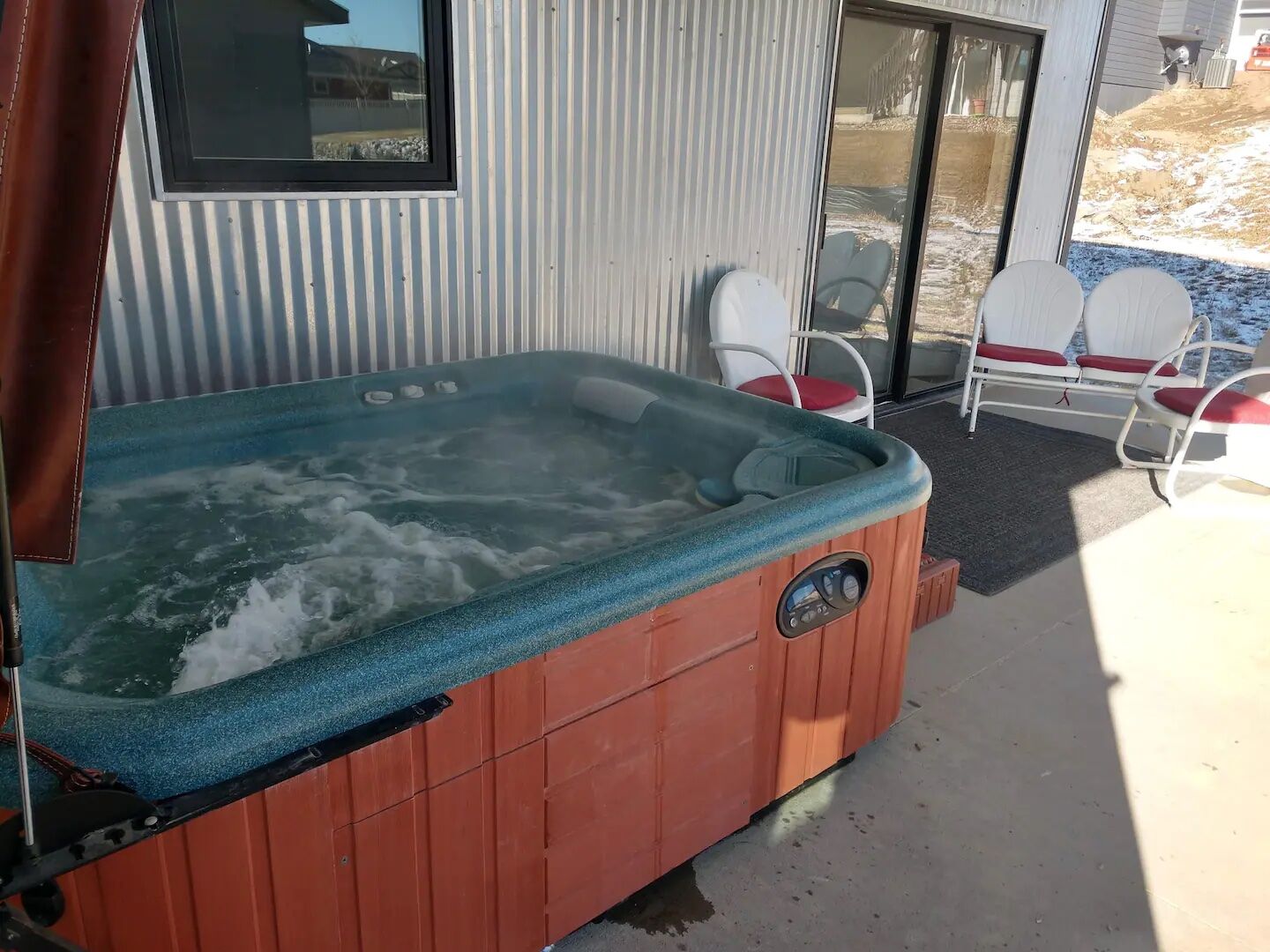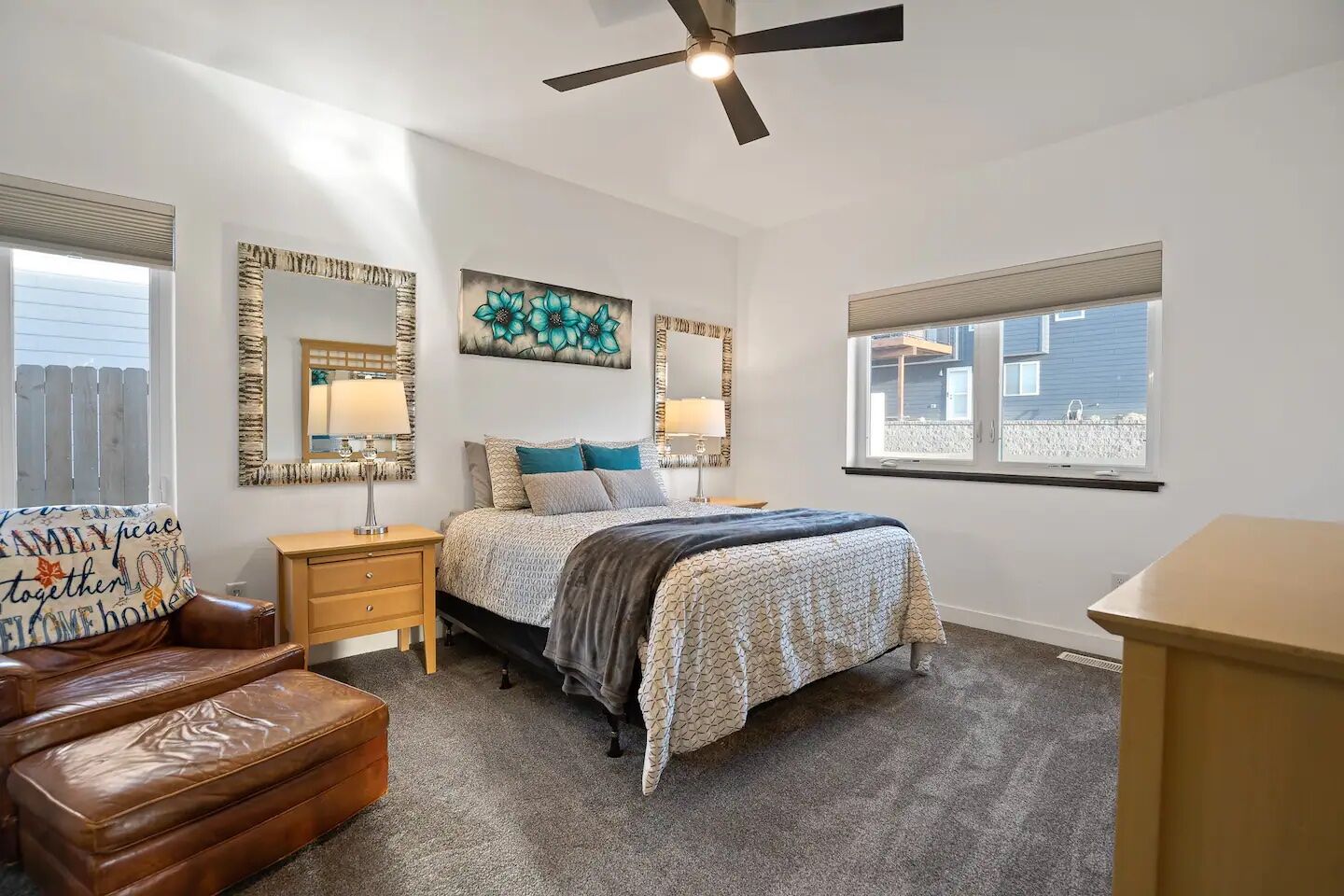 See more photos
This sultry home
with Black Hills views is the ultimate nest for a family or small group getaway. The interior is spearheaded by a sumptuous couch, ambient electric fireplace, and an eyeful of the ponderosa pines courtesy of the expansive living room windows. But of course, the cherry on top is the open-air hot tub on the private deck. Despite the overall feeling of remoteness, downtown Rapid City is a 10-minute drive away.
Two guests, one bedroom
Price: $350 per night
Seldom Inn Guest House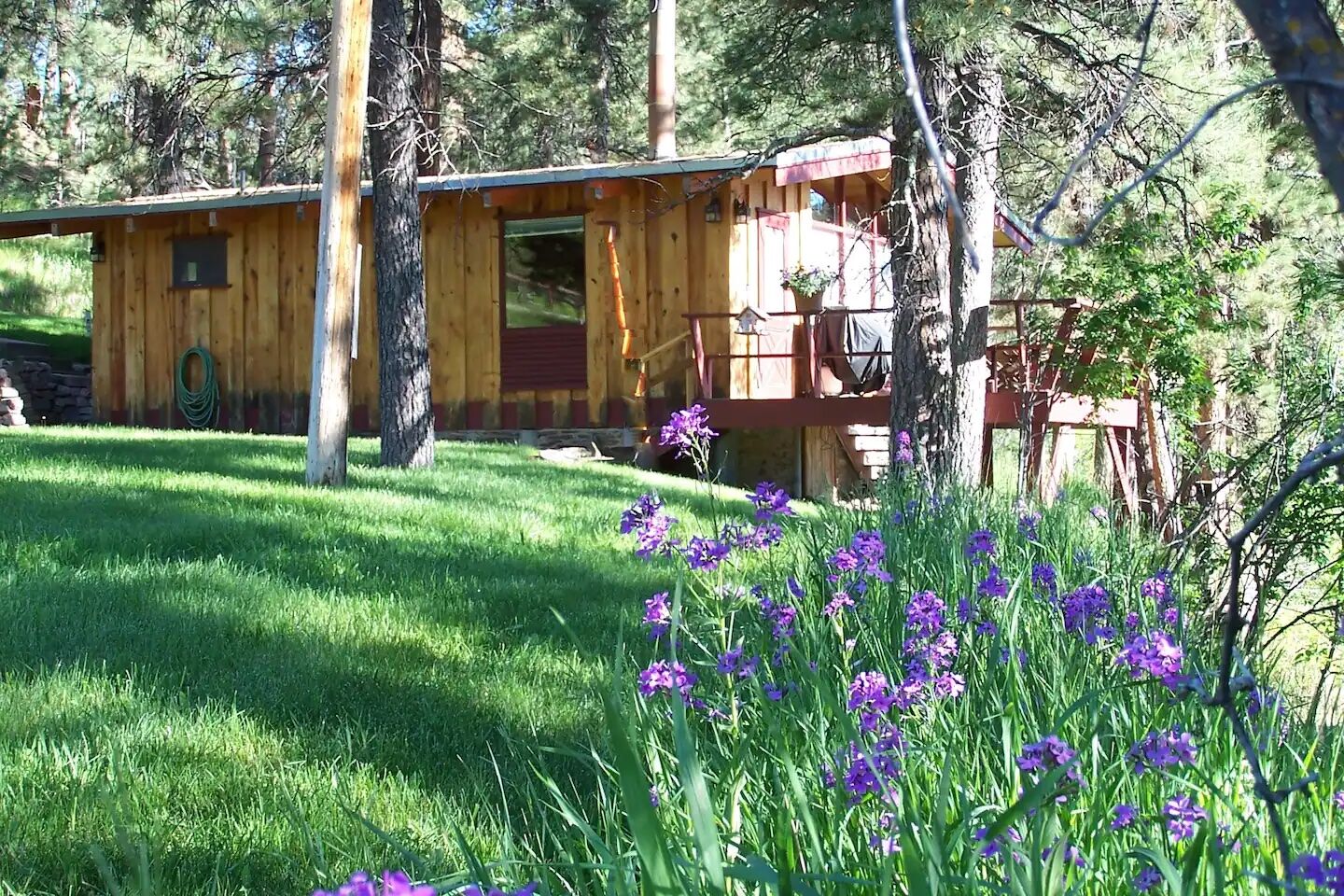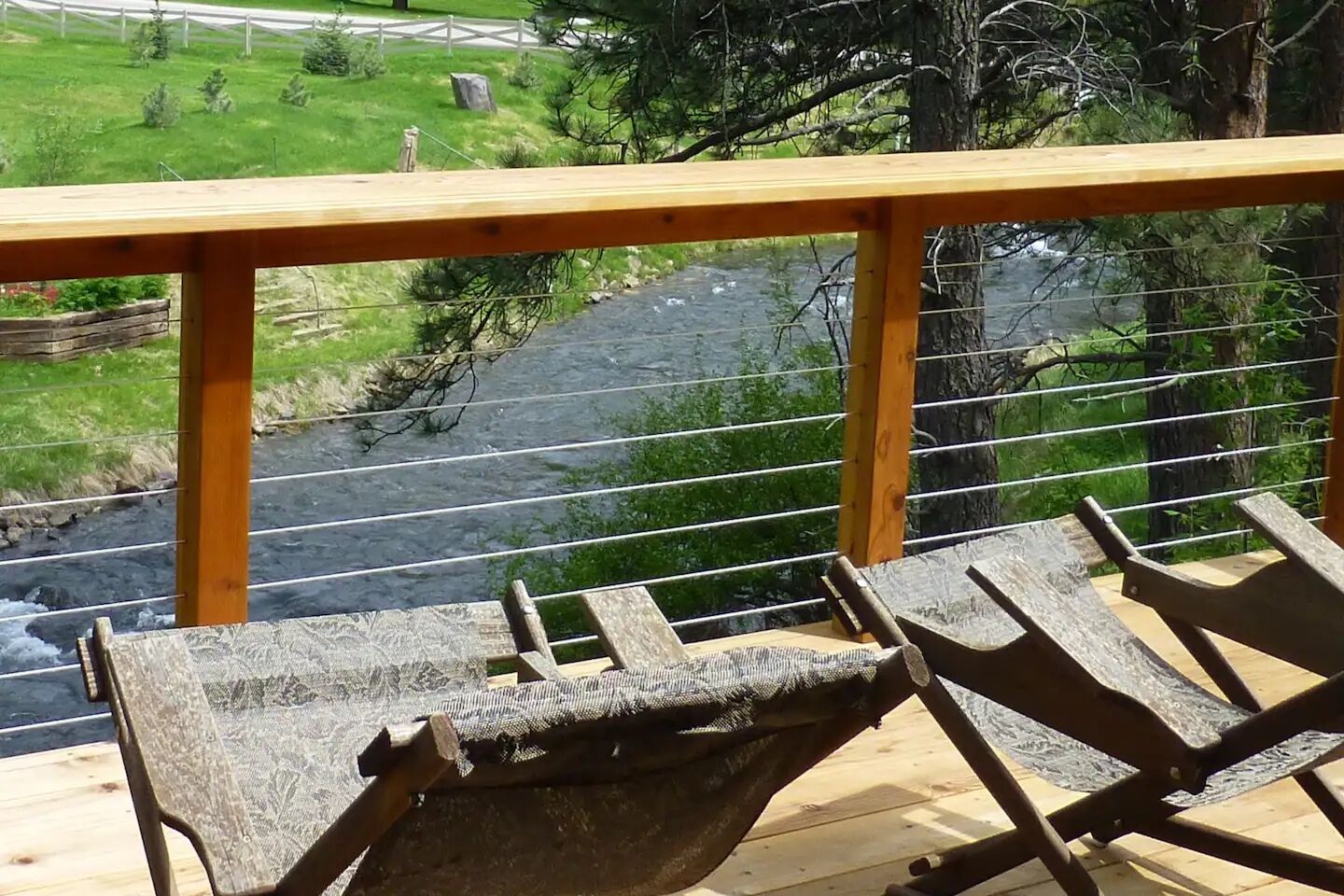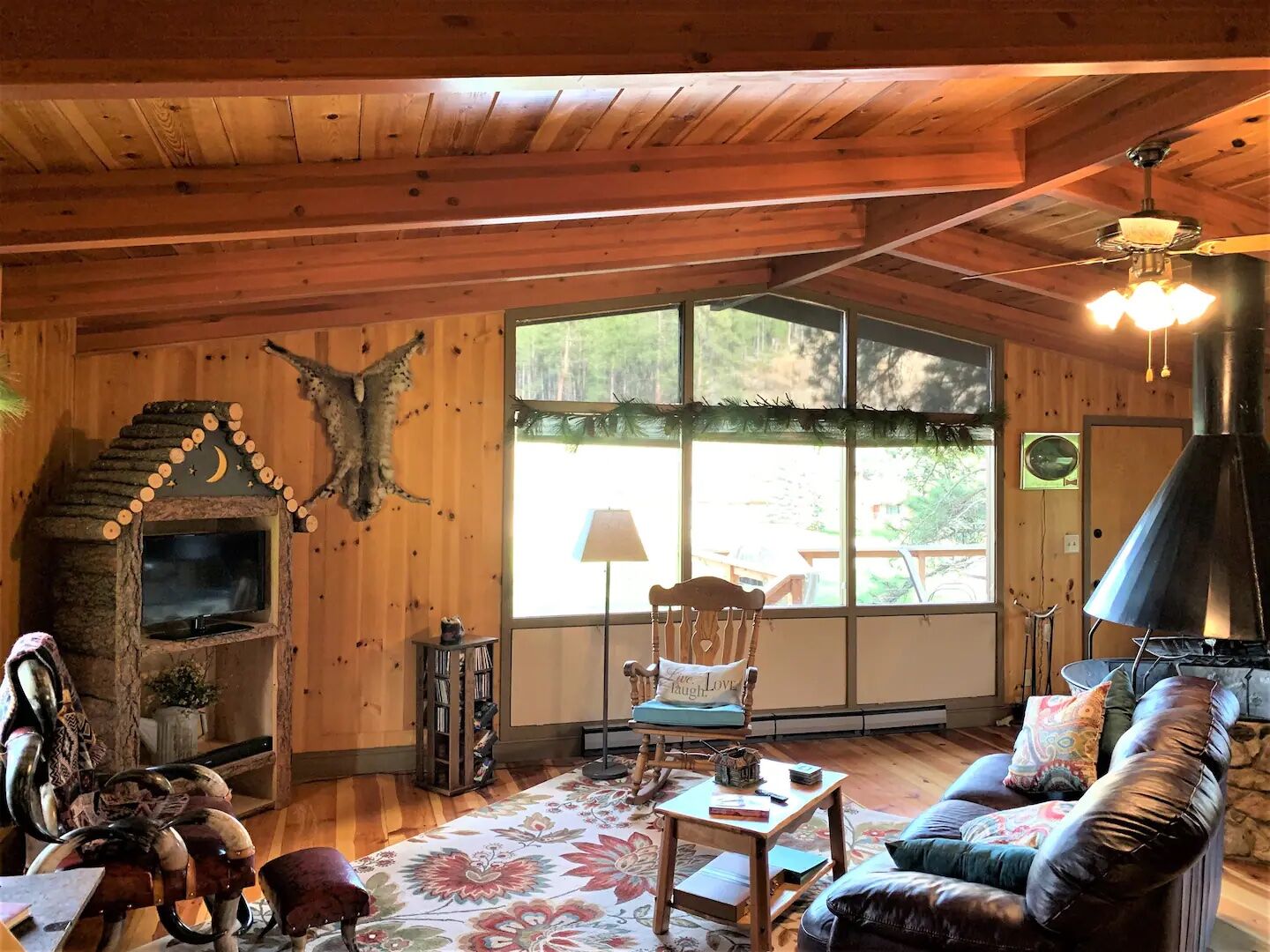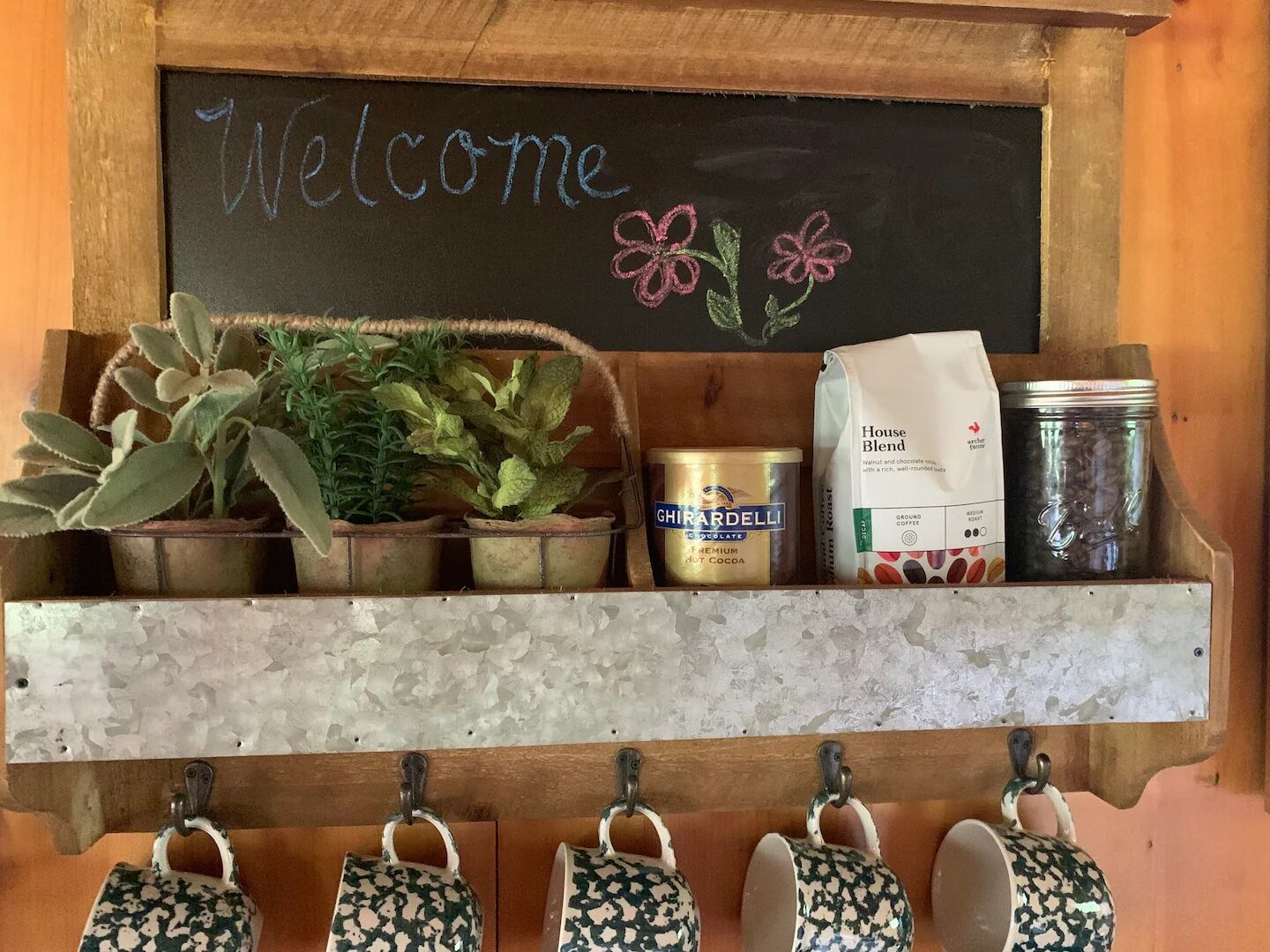 See more photos
Although
situated in the central Black Hills
, this South Dakota Airbnb cabin rental is a short drive from Rapid City and Silver City. Bursting with rustic charisma, the interiors consist of oak beams and a superb fireplace for snuggly nights in. Buried among ponderosa pines and overlooking the creek, the cabin feels completely off-grid. Deer, wild turkeys, and eagles are frequently spotted from the deck.
Two guests, one bedroom (studio)
Price: $200 per night
Cozy loft Airbnb in Rapid City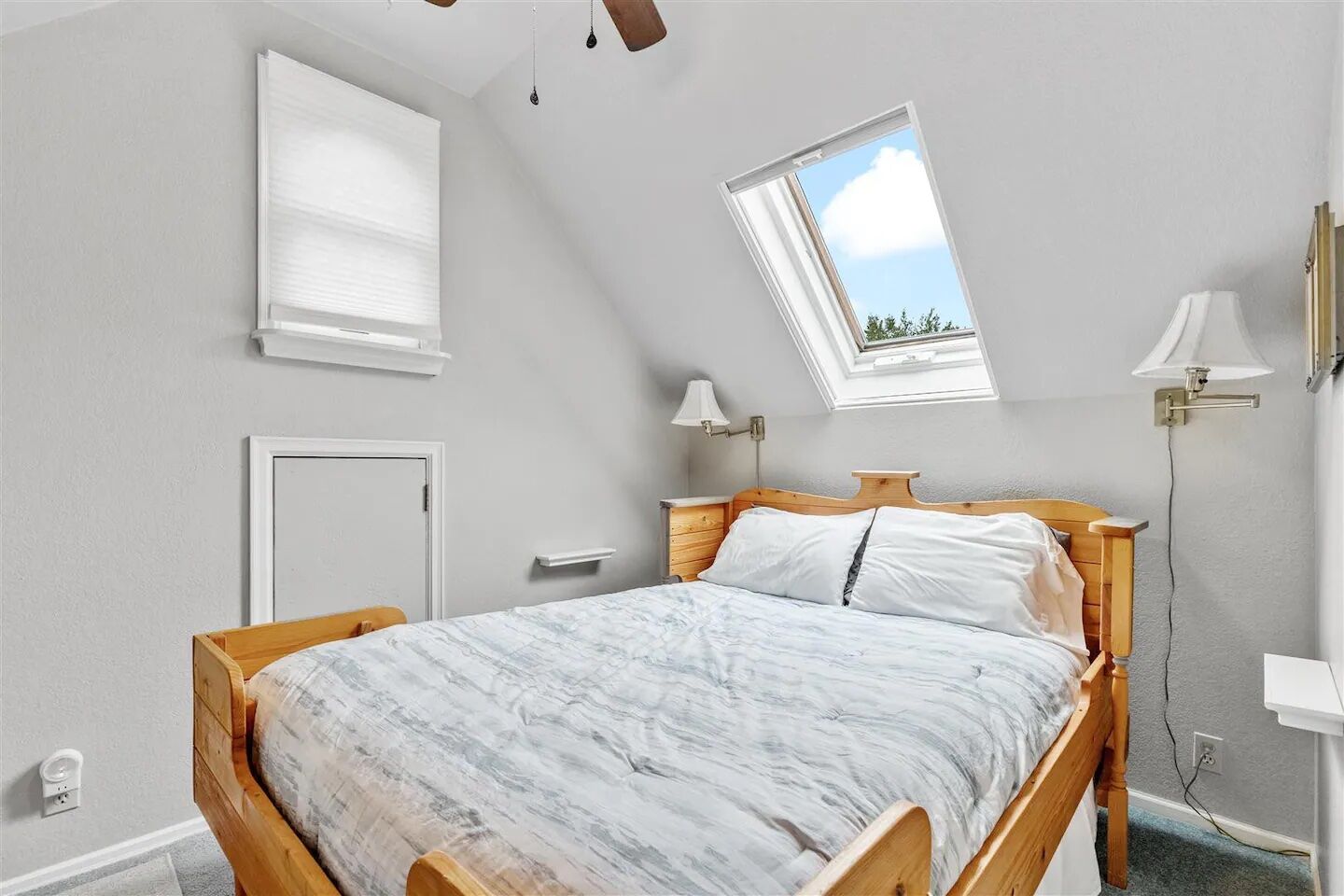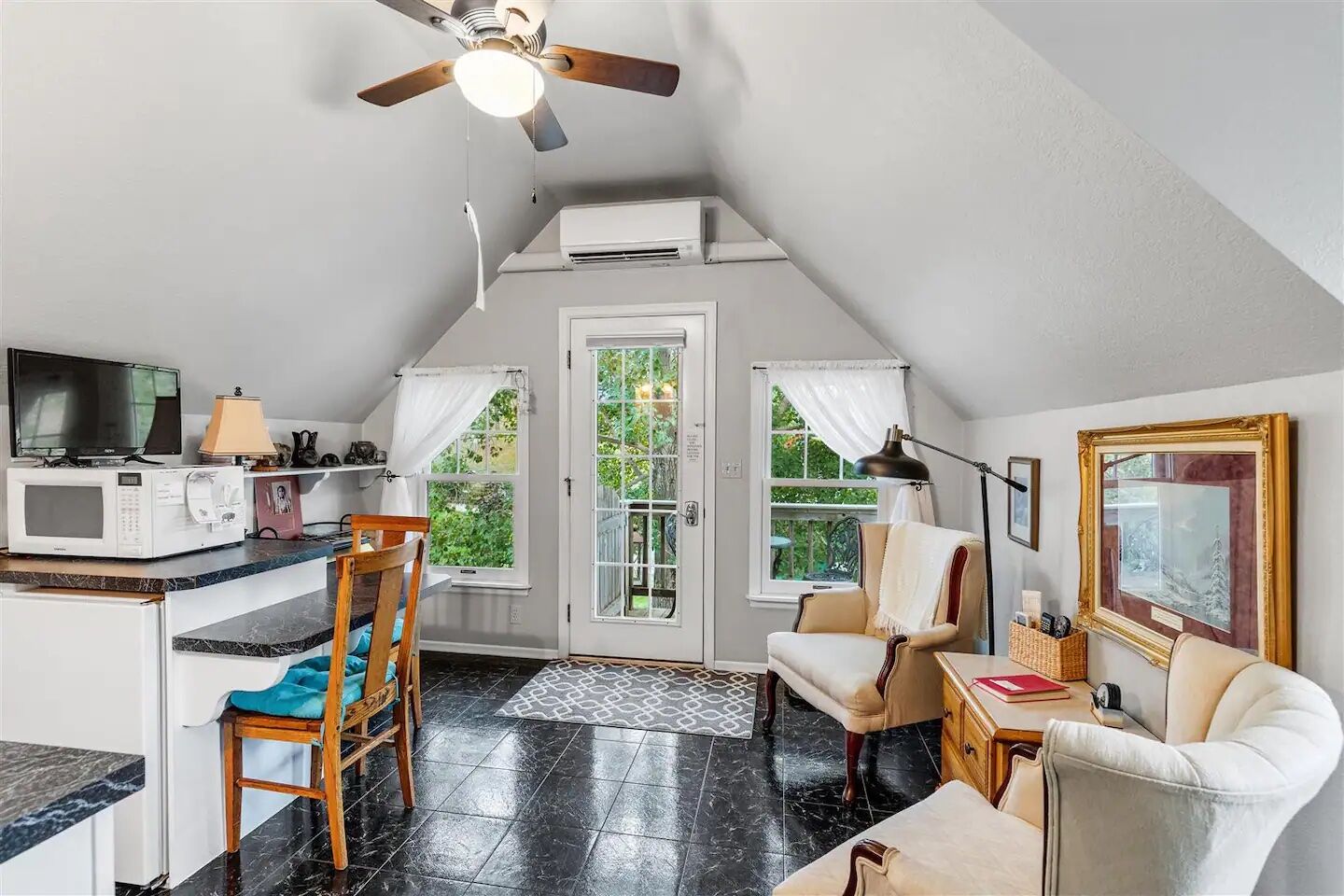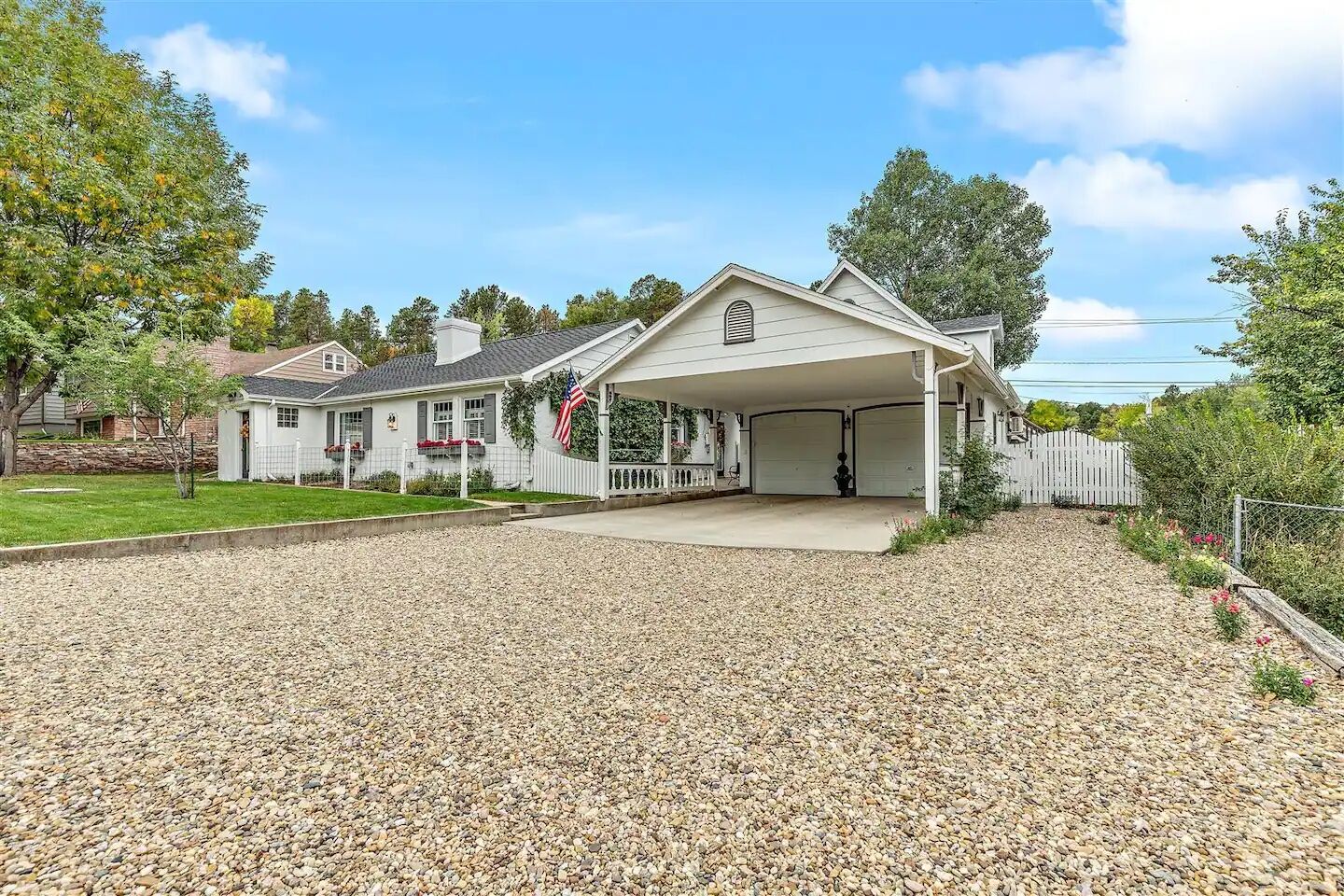 See more photos
Located in the foothills of the Black Hills near Canyon Lake Park, this Airbnb in Rapid City, South Dakota, gives you the
best of both worlds
. The loft pad is fashionably appointed with a granite-topped kitchen and boutique furnishings. Besides the wistful breakfast balcony that overlooks the greenery, you'll get access to a private patio with your own grill and dining area. All of the town's
top things to do
are a short drive away.
Two guests, one bedroom
Price: $100 per night
Lookout Loft Treehouse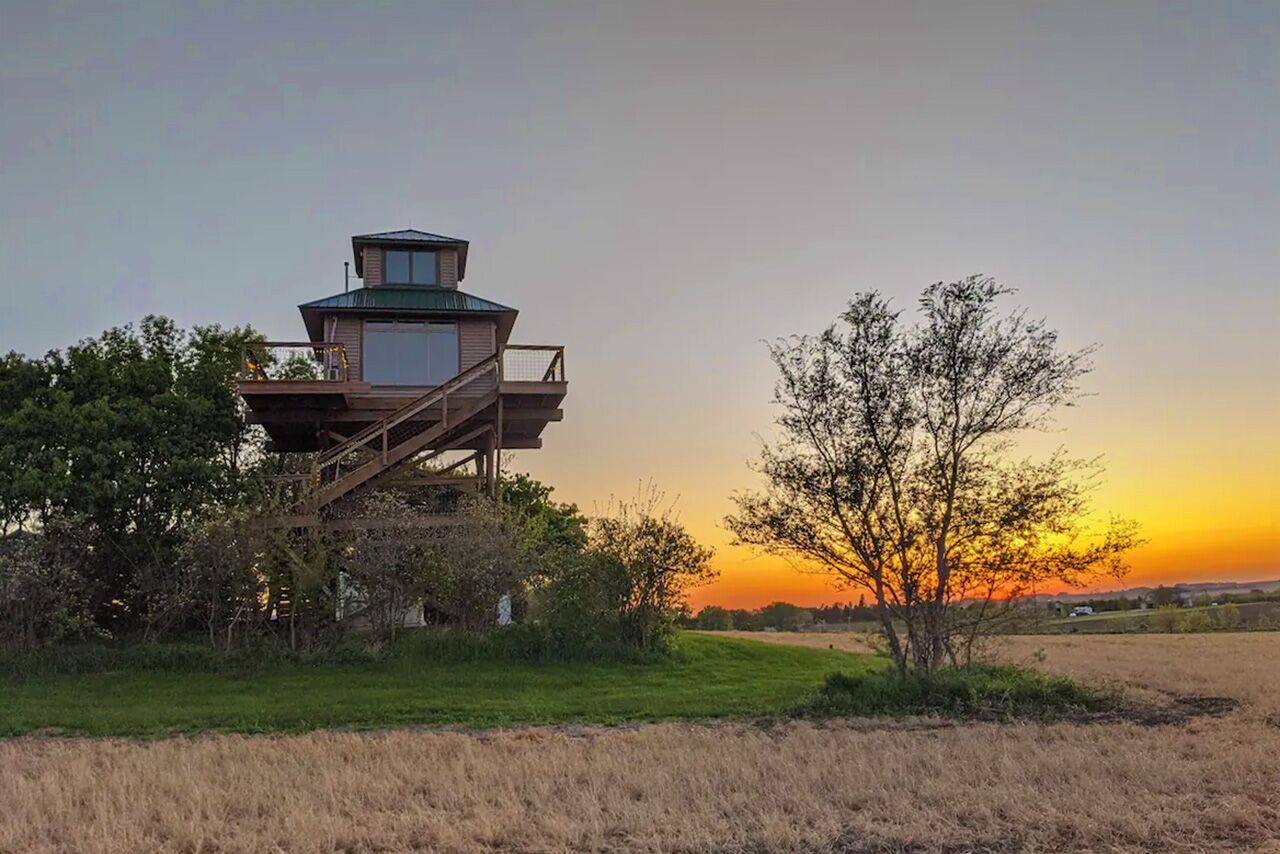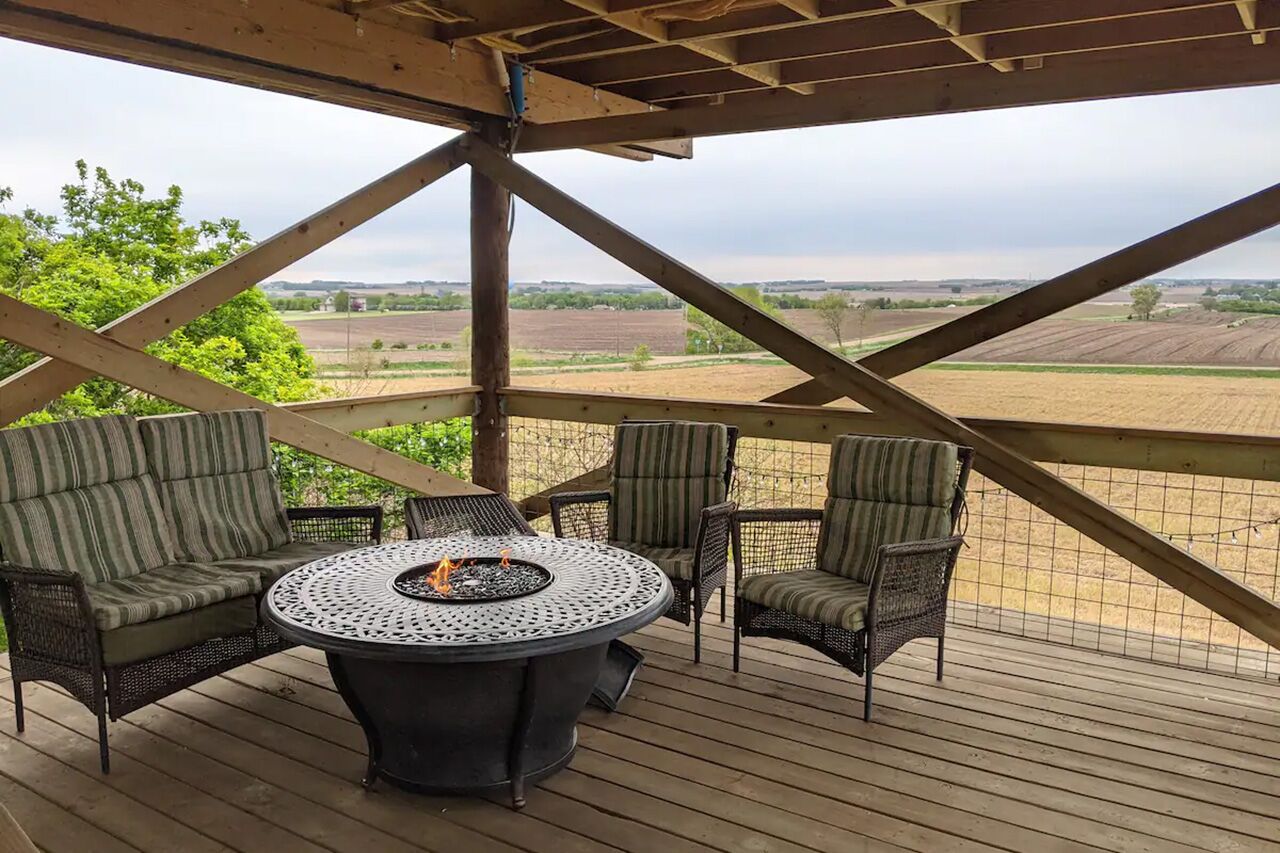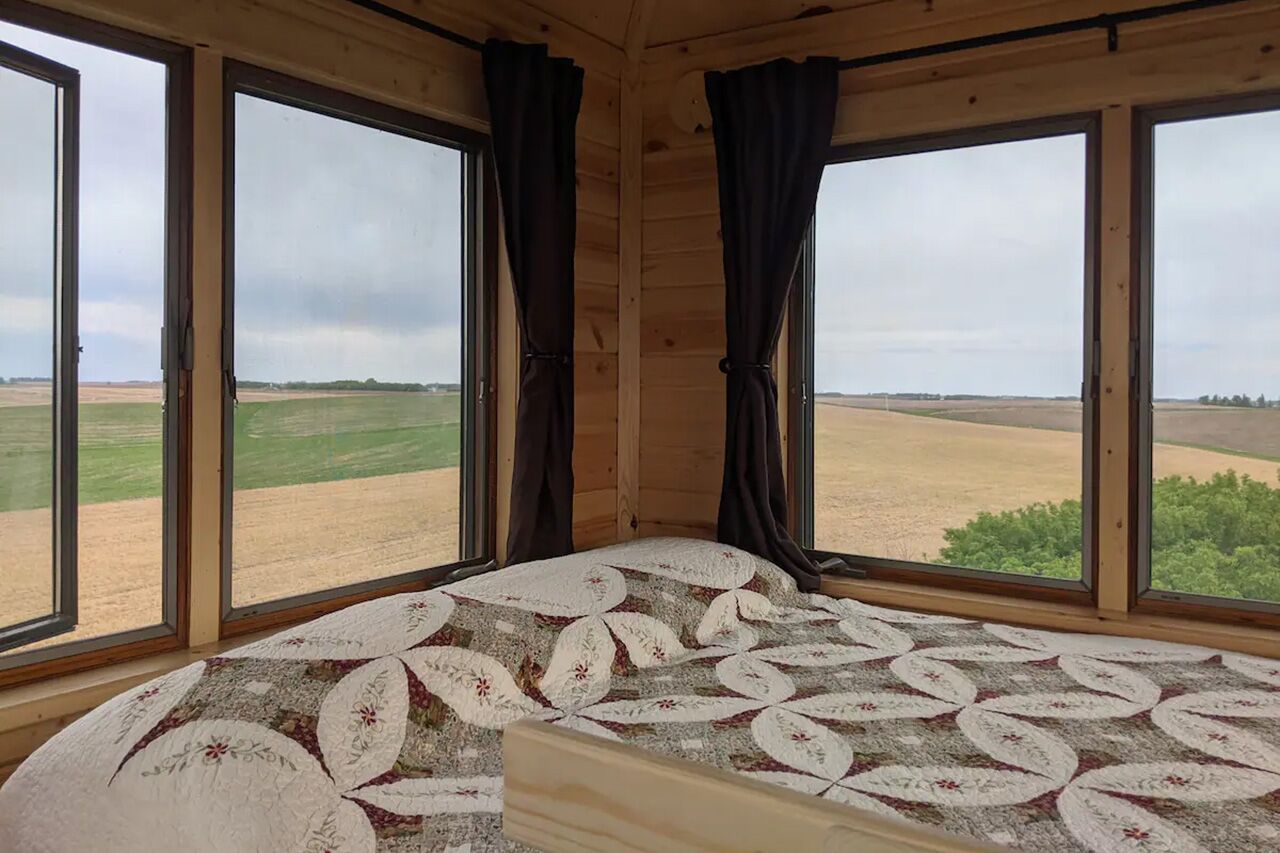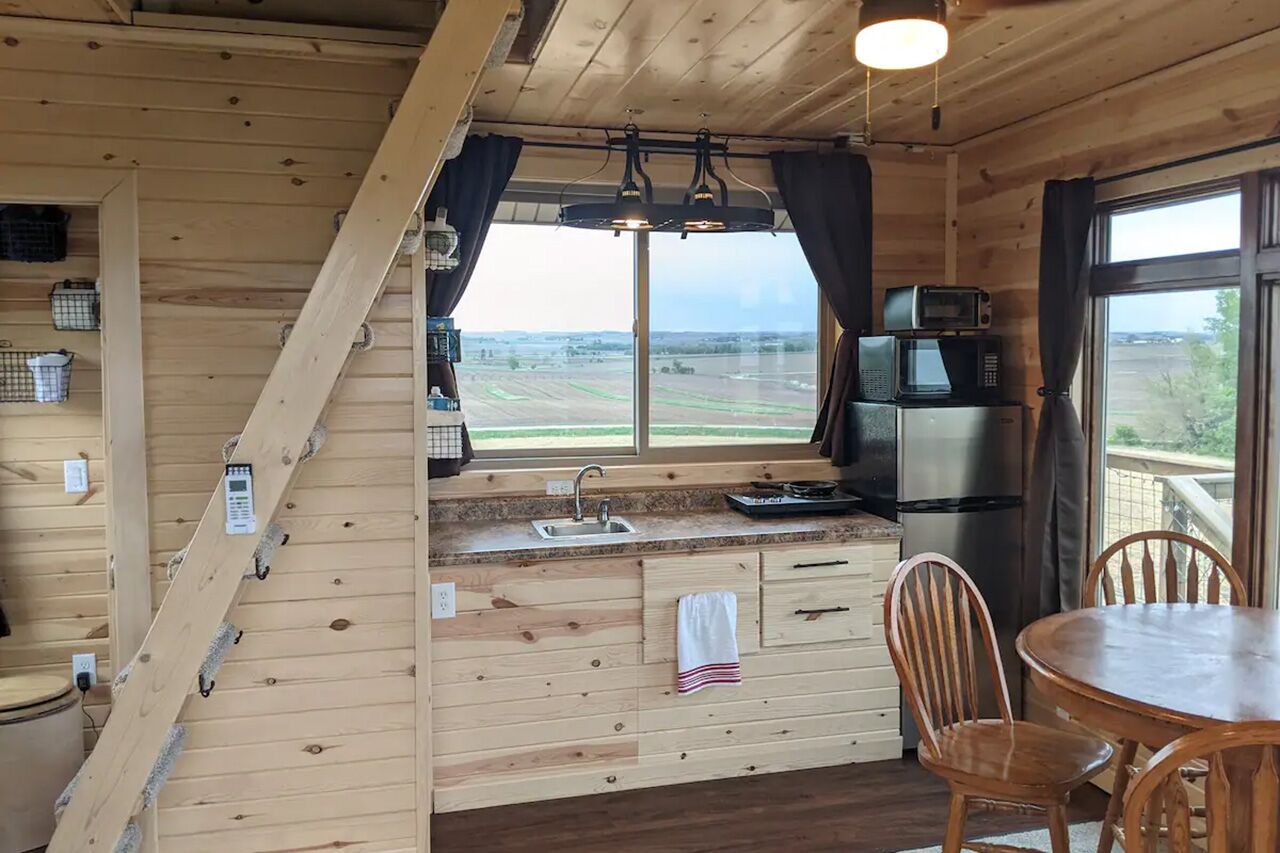 See more photos
This tranquil South Dakota treehouse Airbnb retreat sits
perched on a hilltop oasis
just 20 minutes outside of Sioux Falls — but far enough to feel like you're in your own world. You'll wake up to panoramic, 360-degree views above the clouds and overlooking the surrounding land — and of course, there's a wraparound deck to soak up the sunset. Get cozy around the propane fire on the mid-level deck, or relax in the hot tub on the ground level. You'll have all the amenities of a traditional home — including a kitchenette, bathroom, and full sleeping quarters (with AC and heat) in addition to some seriously stunning sights.
Two guests, one bedroom
Price: $170 per night
New Fire Lookout Tower Airbnb Next to Custer State Park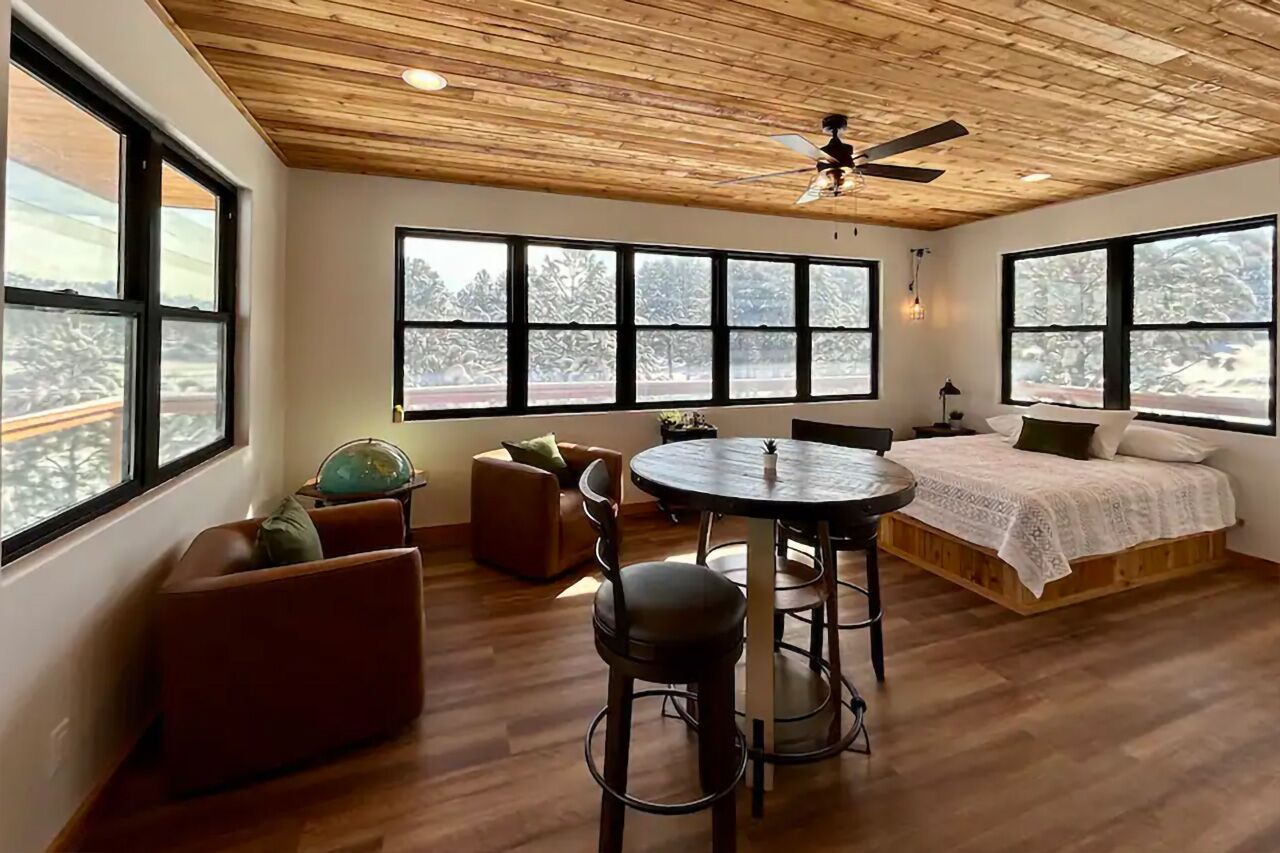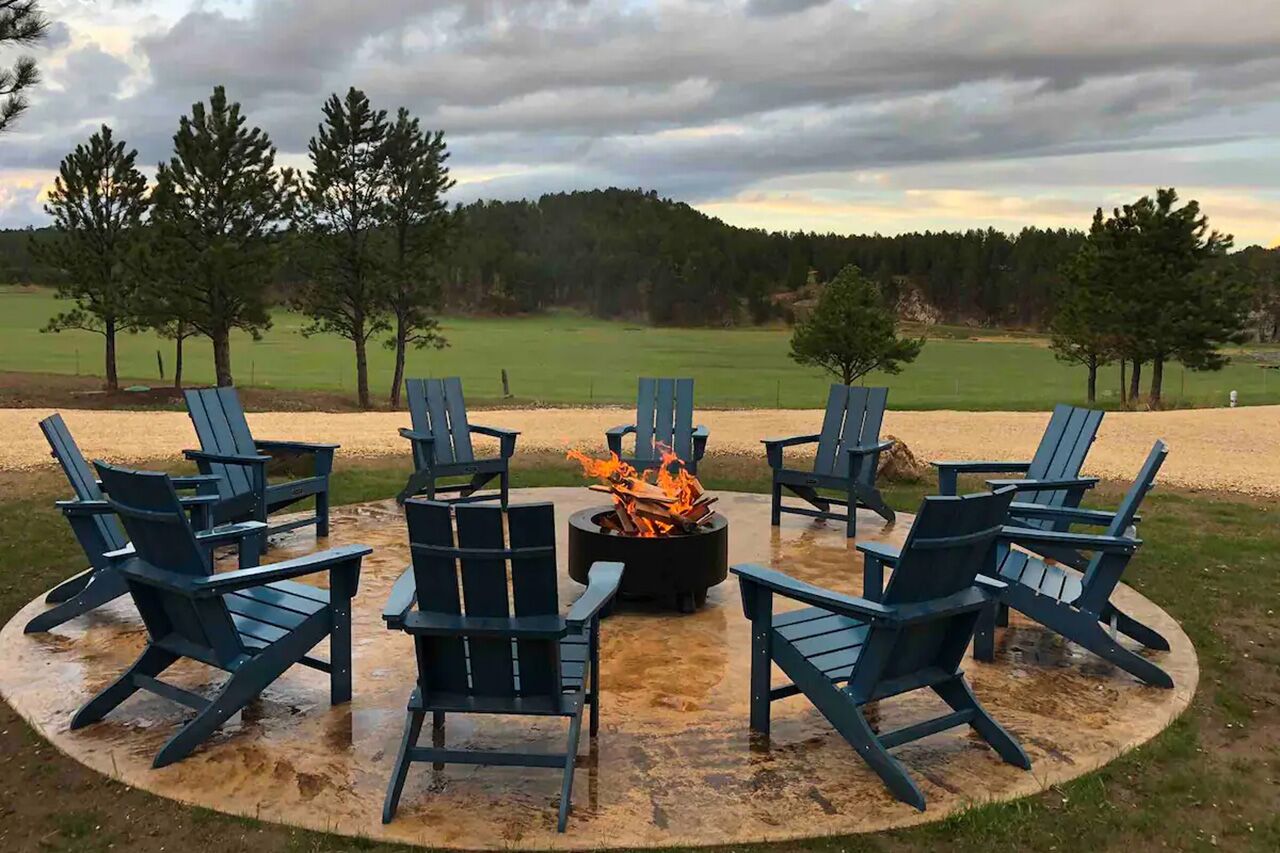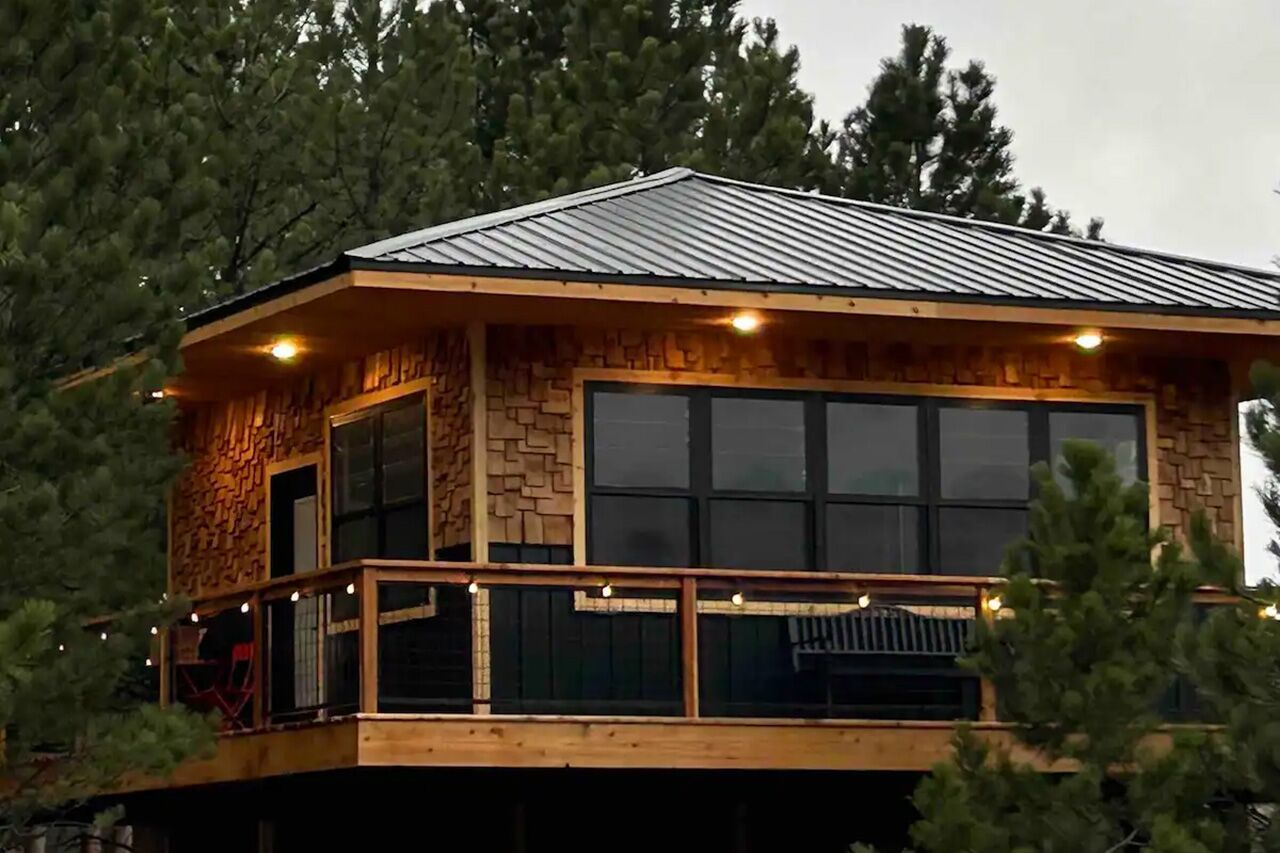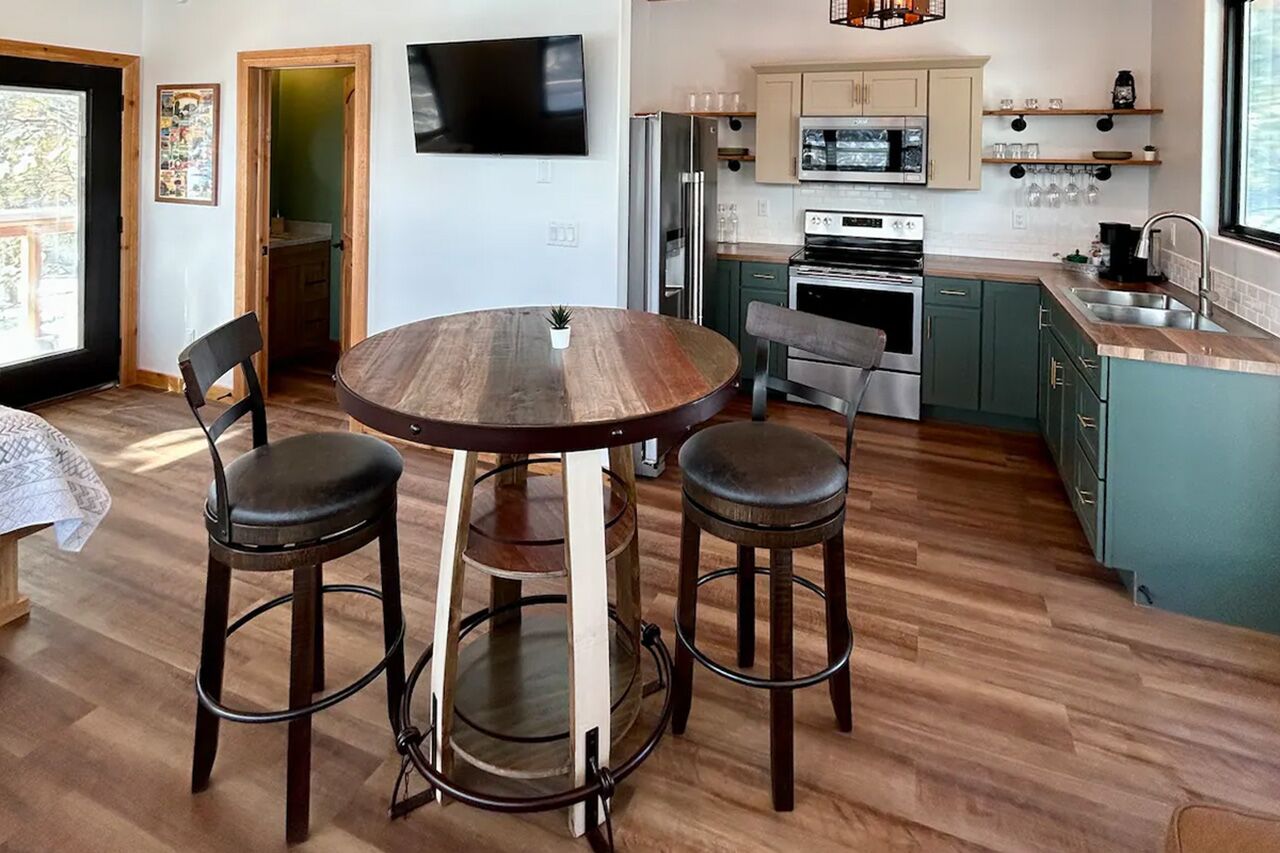 See more photos
This brand-new
Fire Lookout Tower
hangs high in the air on securely welded metal flared beams, just 5 minutes from South Dakota's Custer State Park and a two-minute drive to downtown Custer — but feeling like a world away from the city. Admire the unique rock formations or spy some wildlife in the distance on your wraparound porch while you drink your morning coffee before getting out there and enjoying an excursion on an ATV or kayak. The large windows let in plenty of natural light, and the modern amenities like a kitchenette, queen size bed and full living space make it a truly special spot to set as a home base for your adventures.
Two guests, one bedroom
Price: $245 per night
Intimate lake-side cabin Airbnb with cozy outdoor space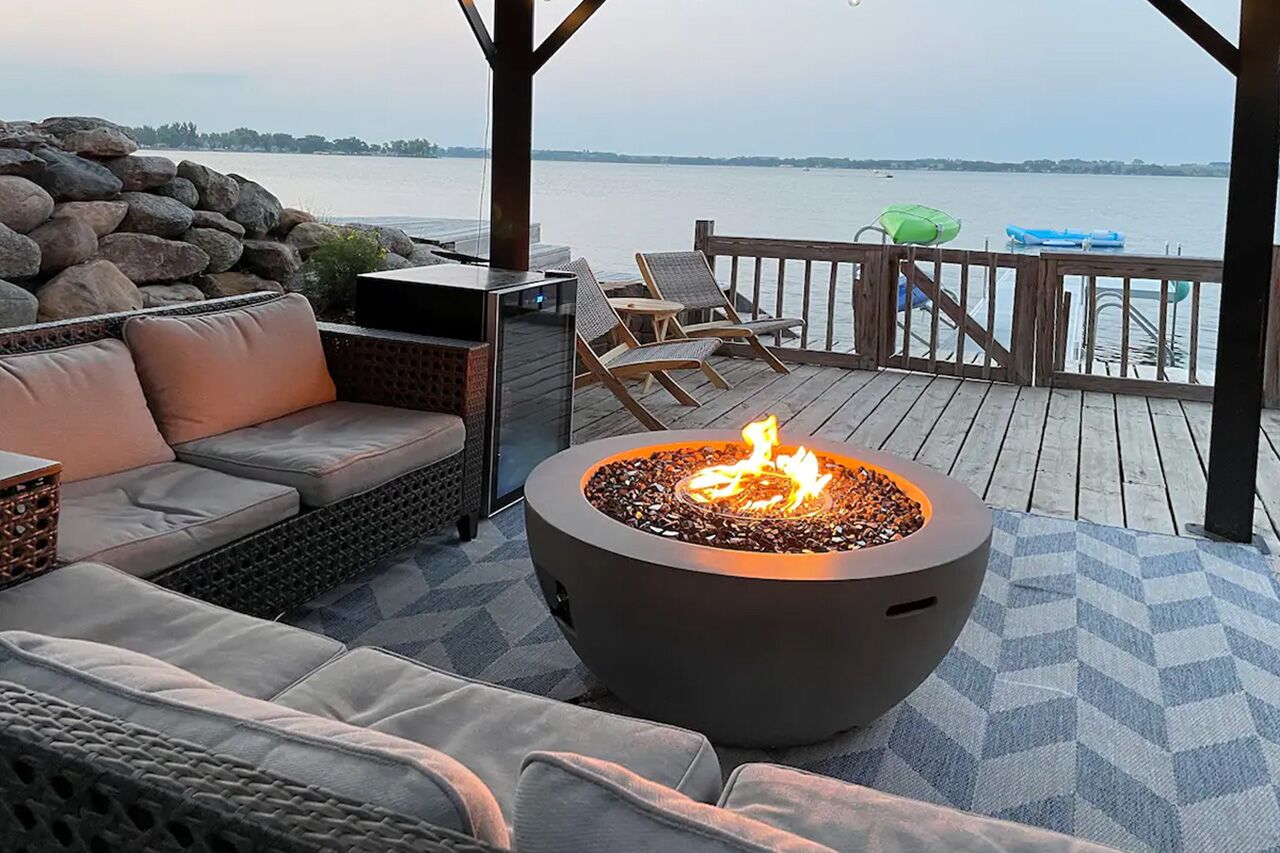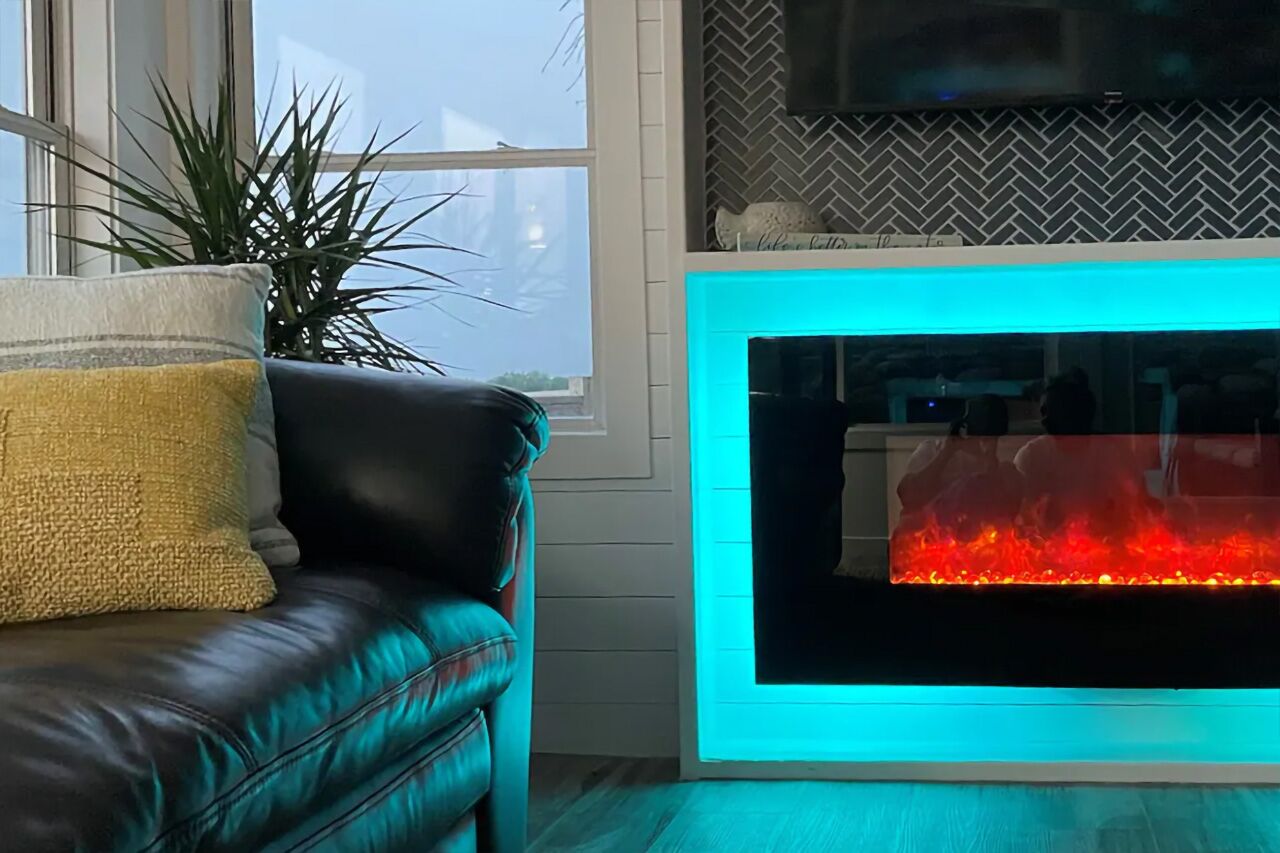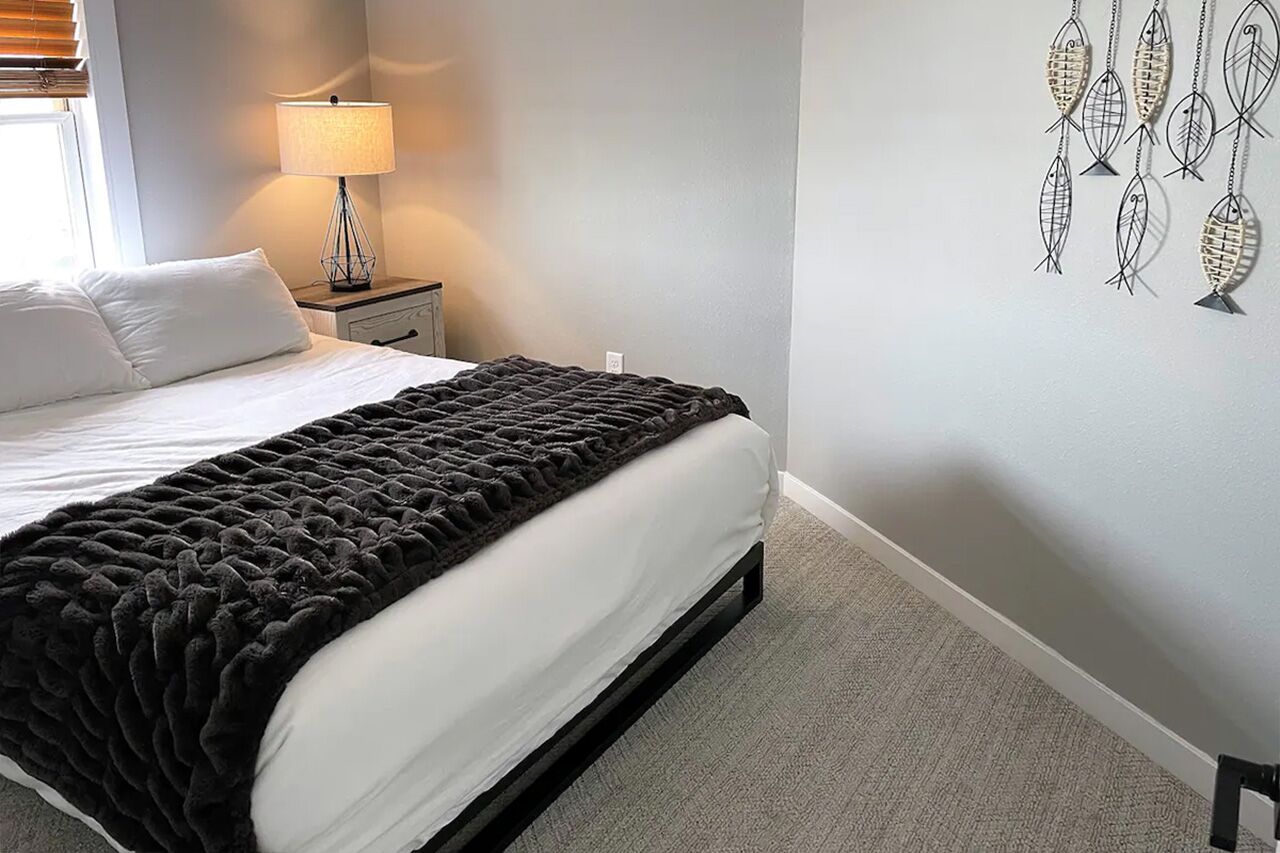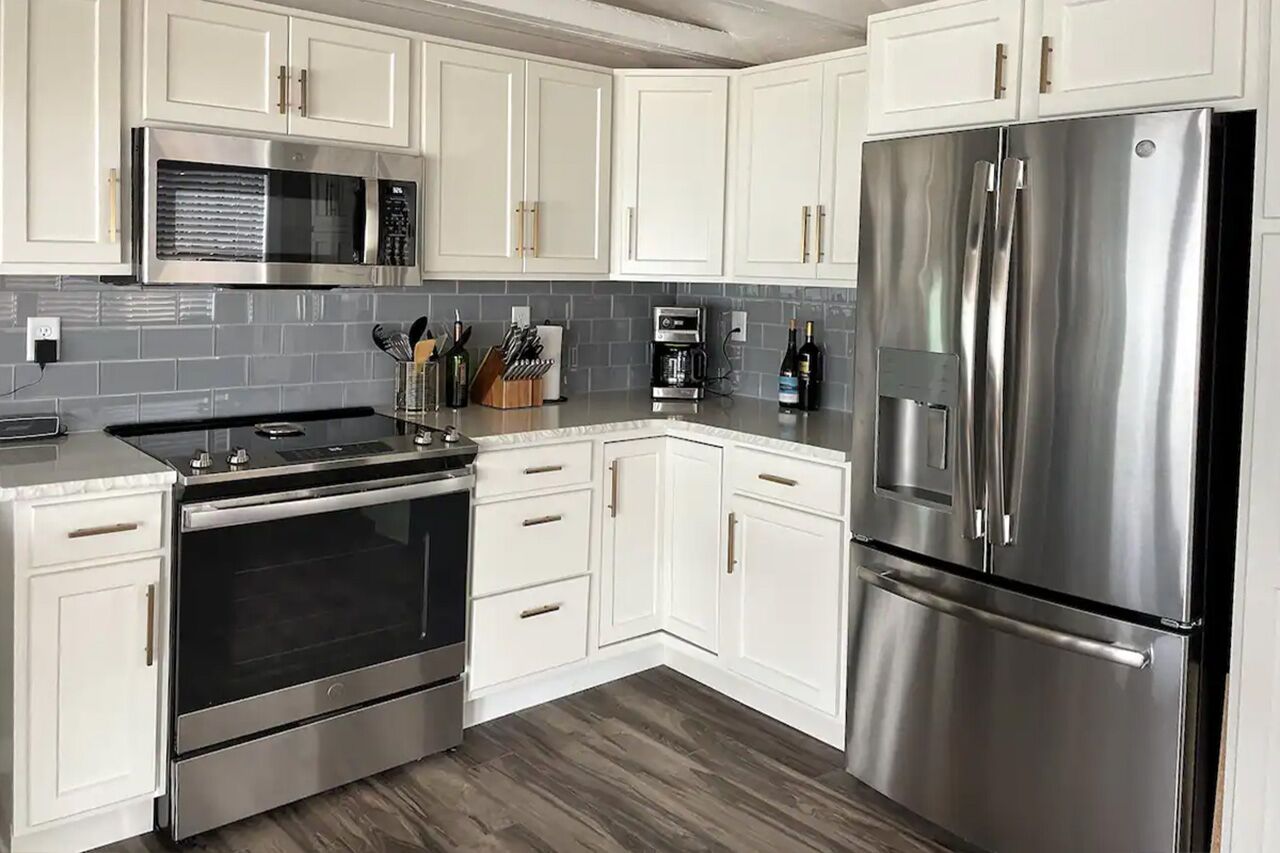 See more photos
This newly updated, contemporary cabin
is just 40 minutes from Sioux Falls on a scenic lakeside location where you can wake up hearing the sounds of nature — including crashing waves and chirping birds, instead of traffic. Enjoy the tranquility of the natural environment out on the deck or paddle on a kayak out on the lake, taking advantage of this spot's dockside access. Inside, the furnishings are bright, white and modern, with stainless steel kitchen appliances and a gas fireplace, in the living room. There's also a romantic fire pit under the gazebo, outside by the dock — a perfect spot for cuddling up to watch the sunset.
Four guests, two bedrooms
Price: $200 per night
Bright, Modern Rapid City Airbnb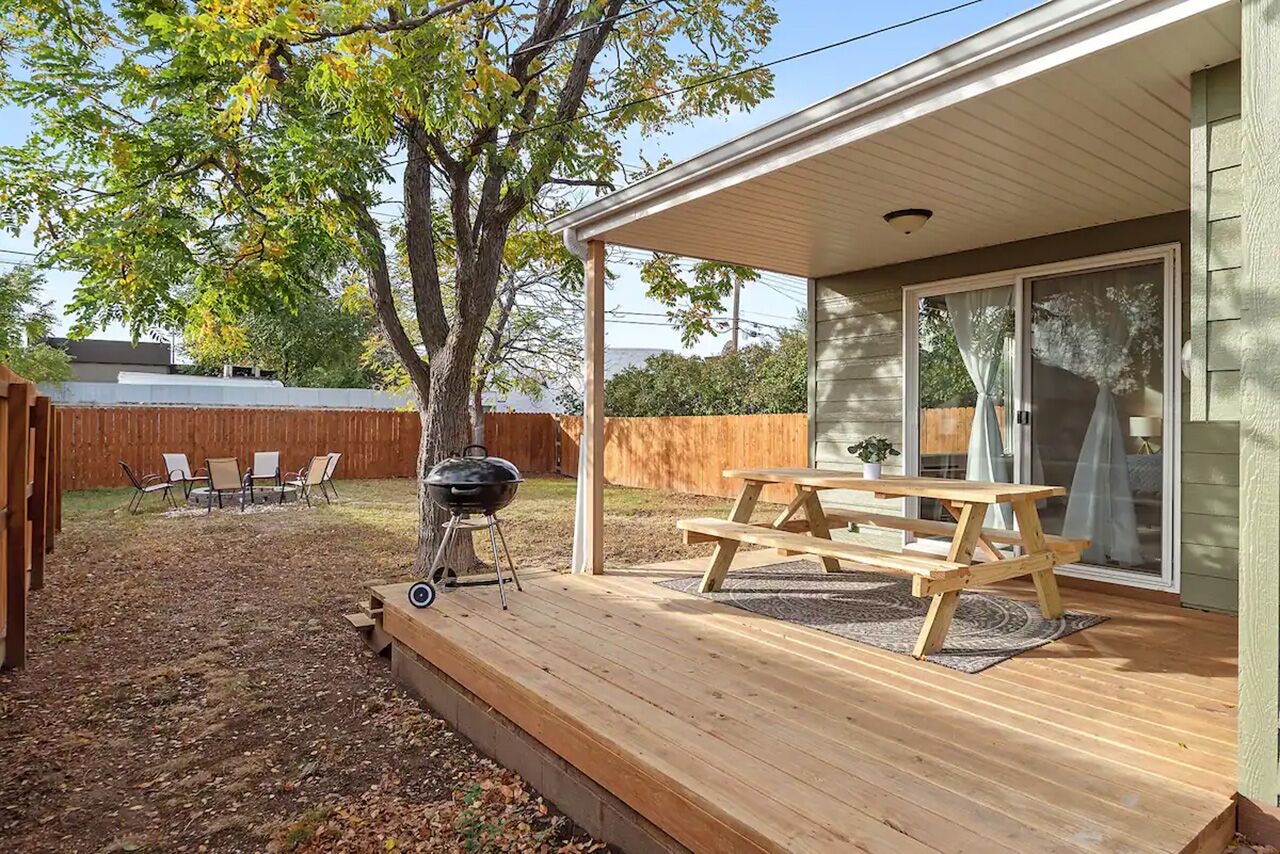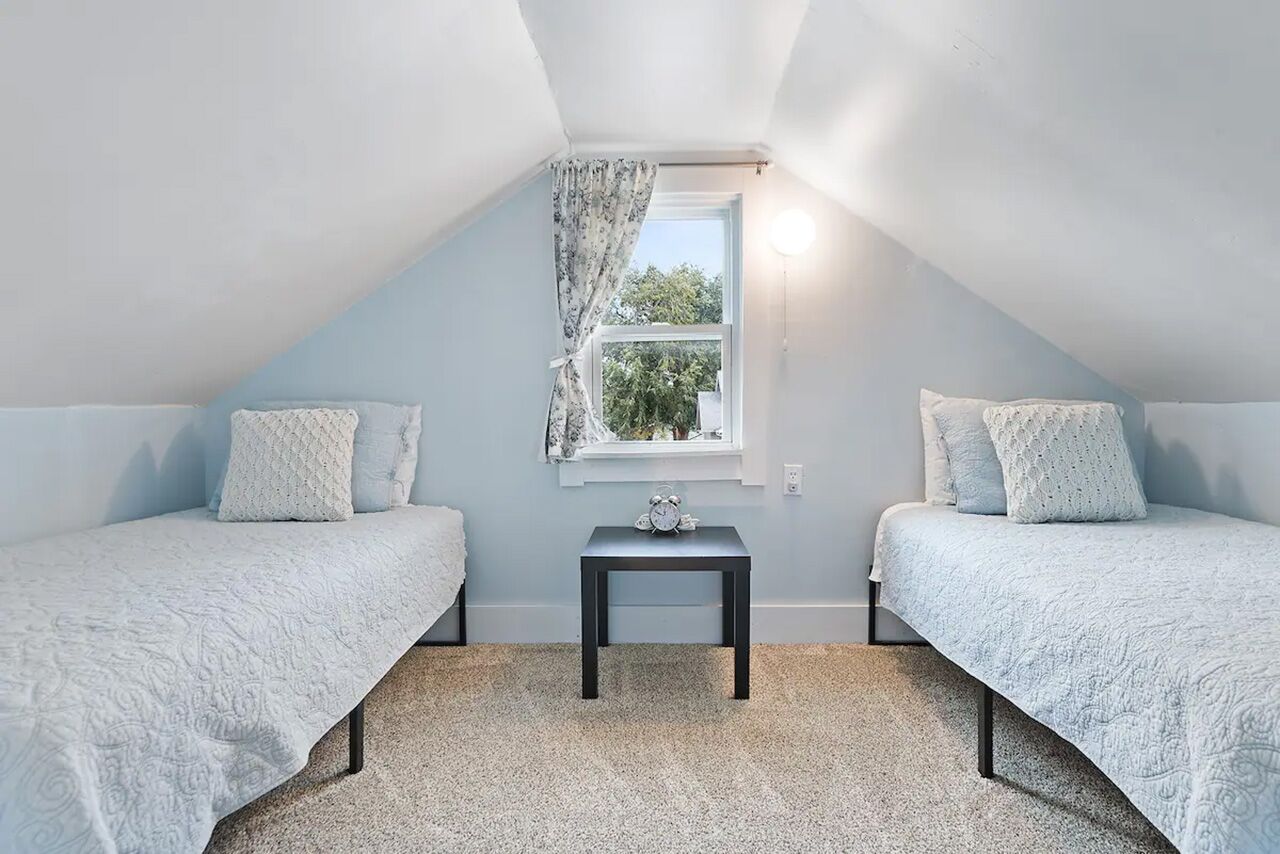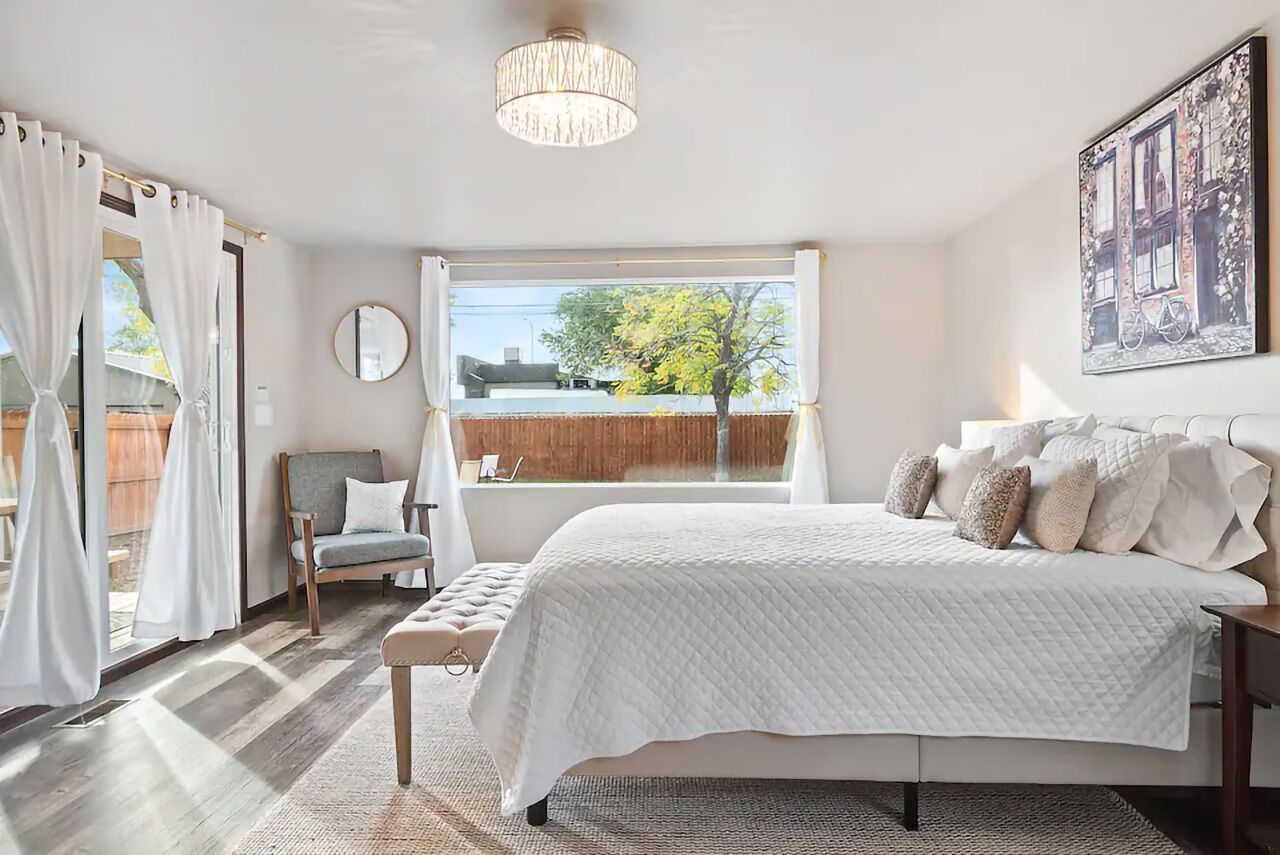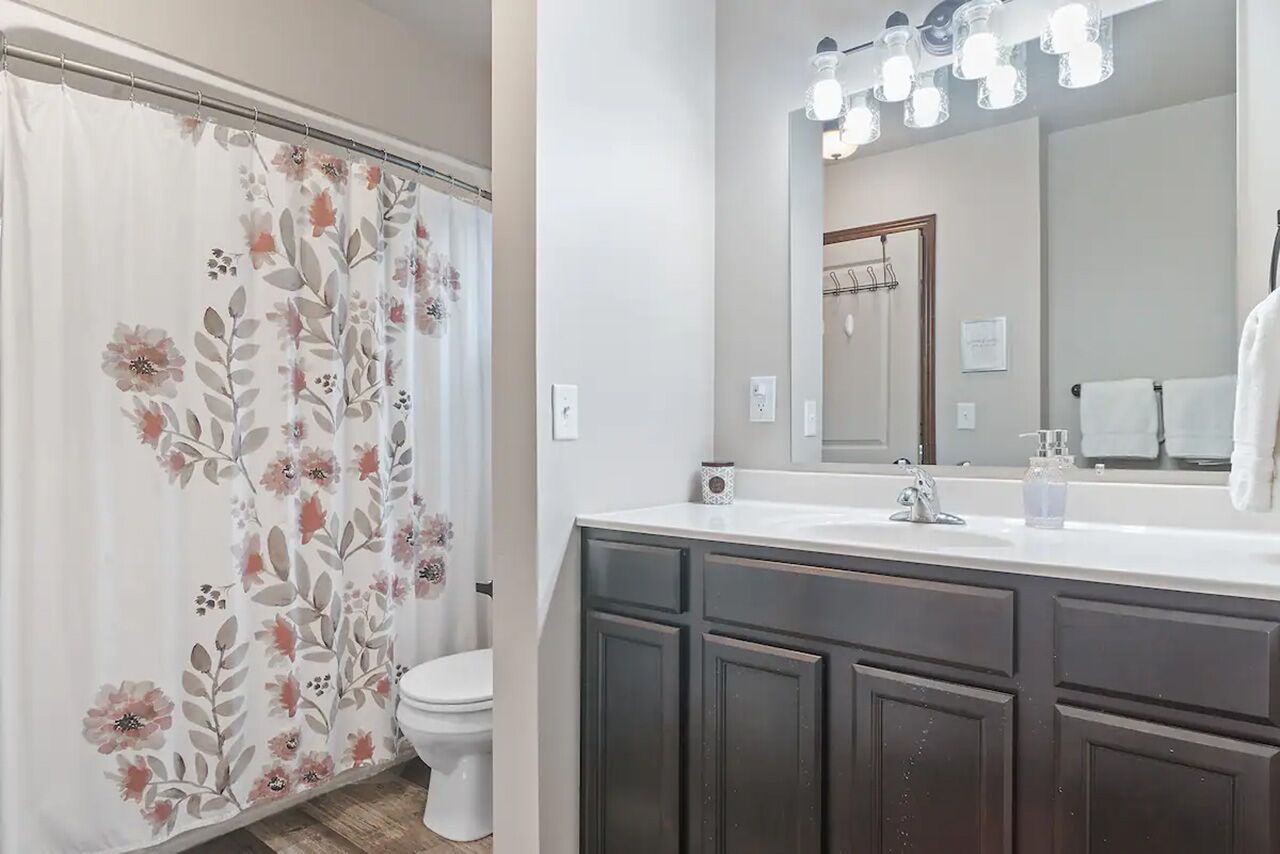 See more photos
A
bright and clean home
in Rapid City, this Airbnb features all the amenities of a proper home — including two bedrooms on the main floor, a remodeled attic loft with additional sleeping accommodations, an open-concept kitchen, and a big living room with plenty of seating. Outside, there's a large, grassy, fenced-in backyard boasting a fire pit, a patio that has multiple deck chairs, and a barbecue for grilling.
Six guests, three bedrooms
Price: $95 per night
Rapid City Cabin Airbnb with a Private Hot Tub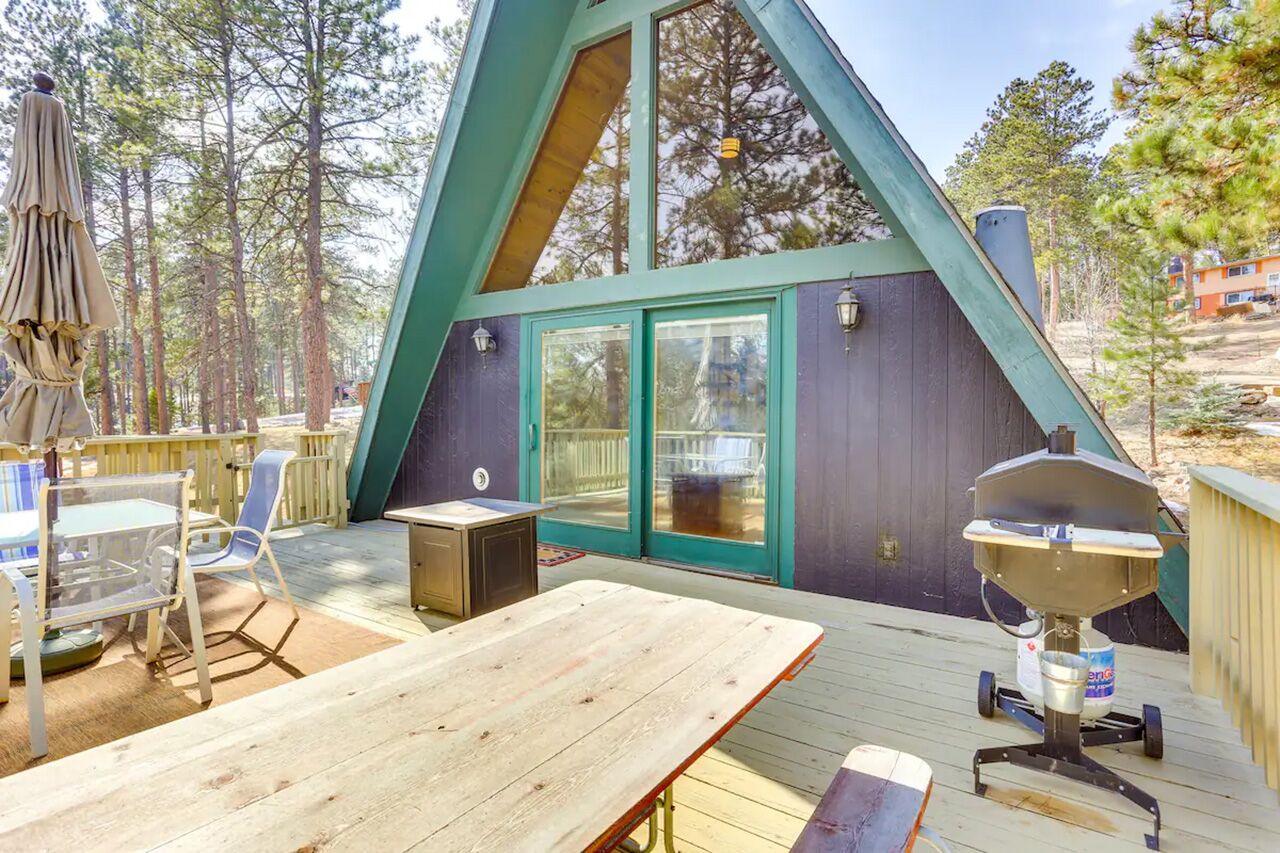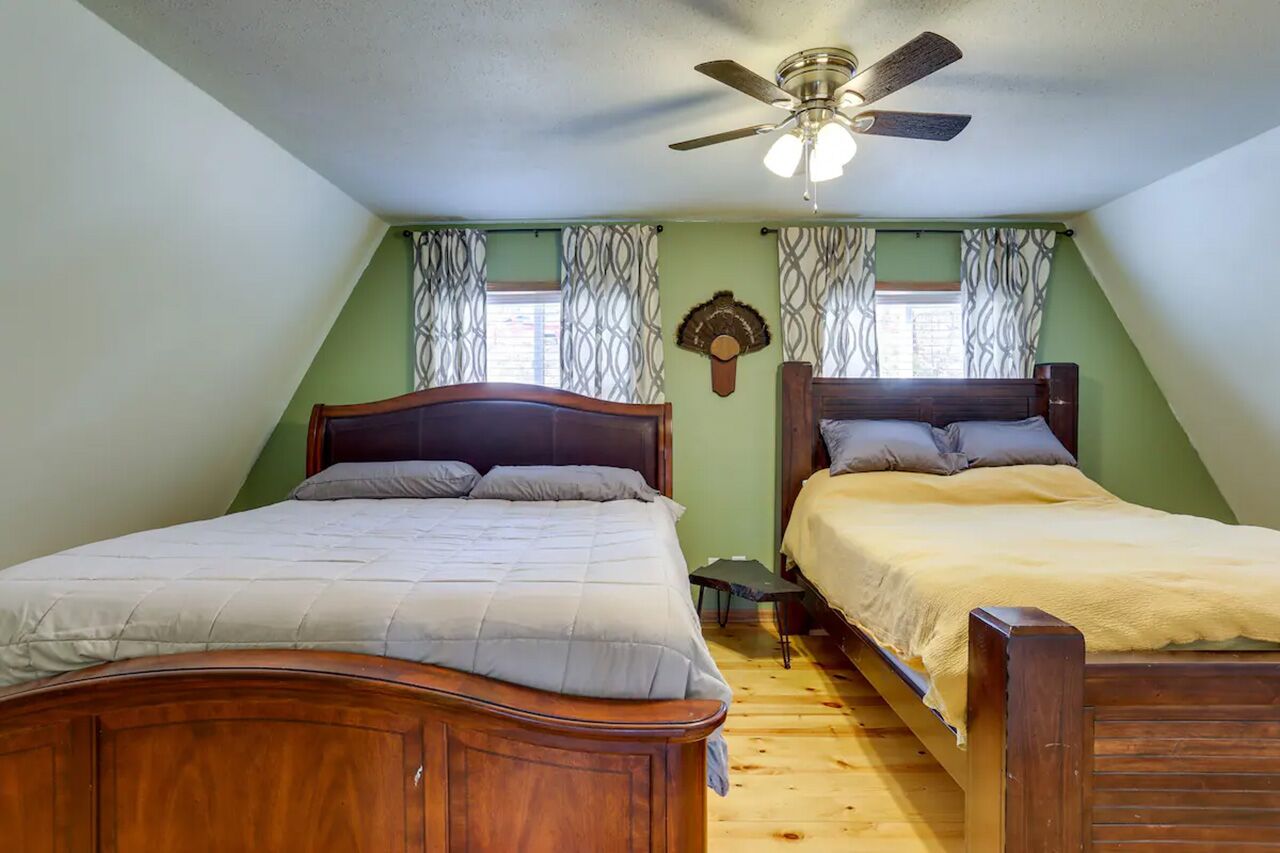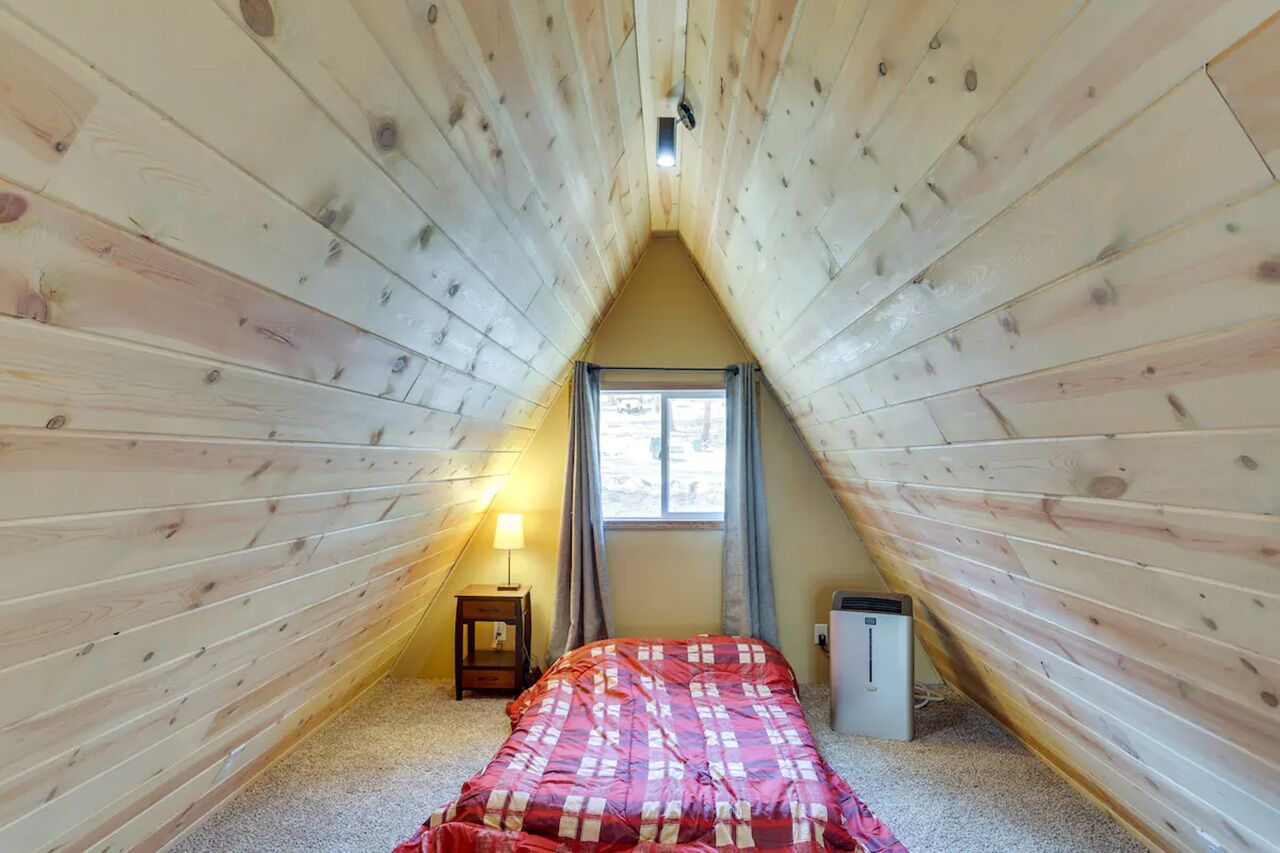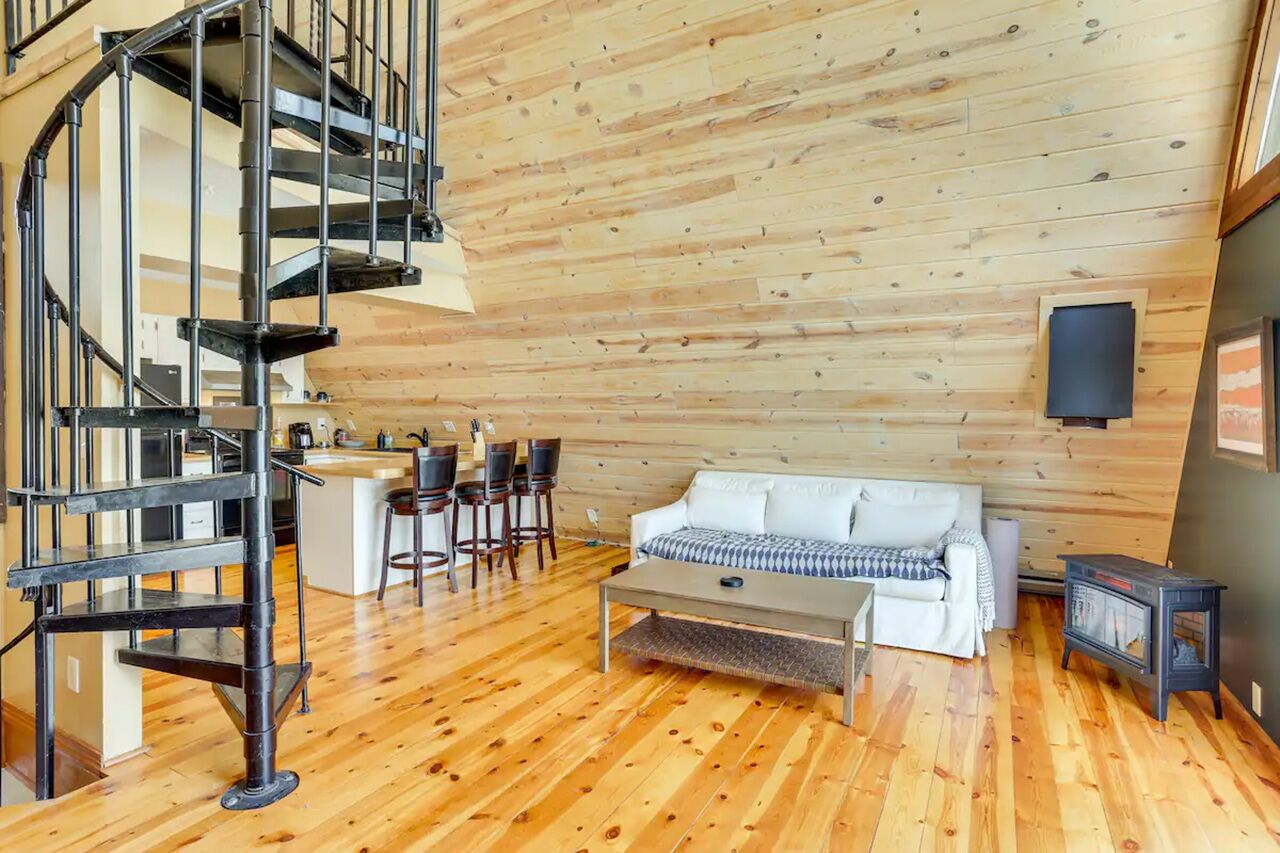 See more photos
This large, charming 1,670 square-foot
A-frame cabin
is located outside Rapid City and features two bedrooms and an additional loft sleeping area atop a quirky spiral staircase. Inside, bond over a movie in front of the Smart TVs, read a book, or play board games together. Each room is decorated in Earth tones of green and tan, seemingly ushering the outdoor natural environment inside. There's a full kitchen for cooking, or you can cook something outside on the gas grill. Outside, perch yourself on the deck and breathe in the fresh air while admiring the forest views, or take a relaxing dip in the hot tub.
Ten guests, two bedrooms
Price: $161 per night
Cozy Deadwood Airbnb Farmhouse Unit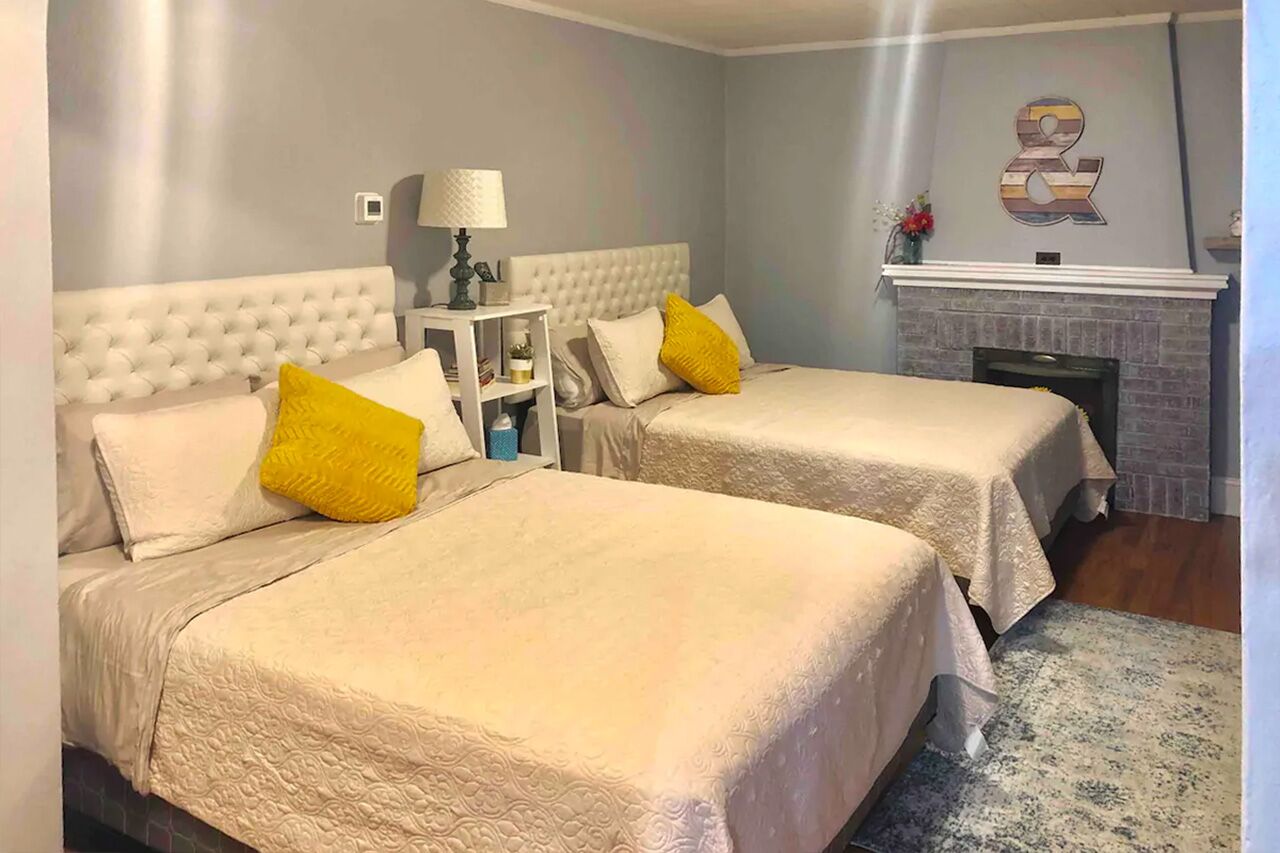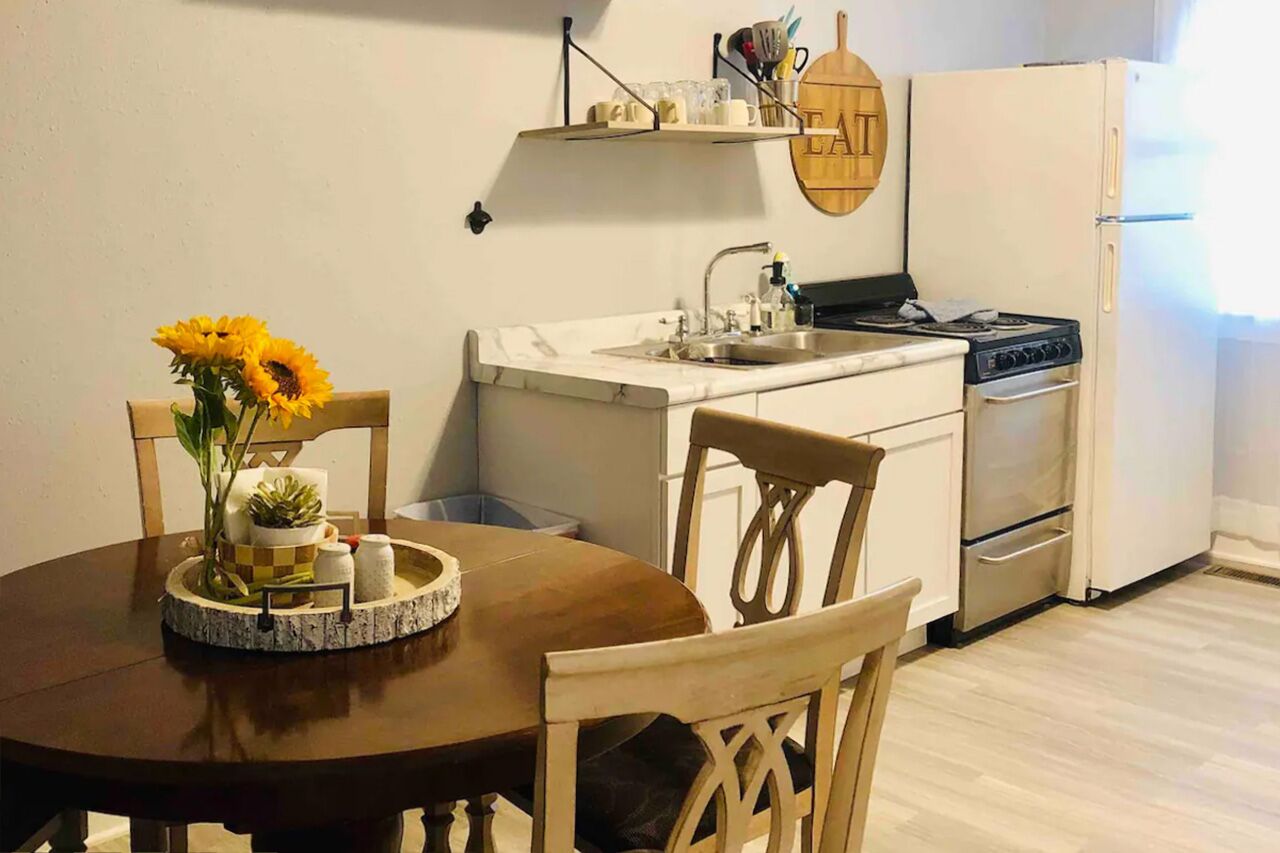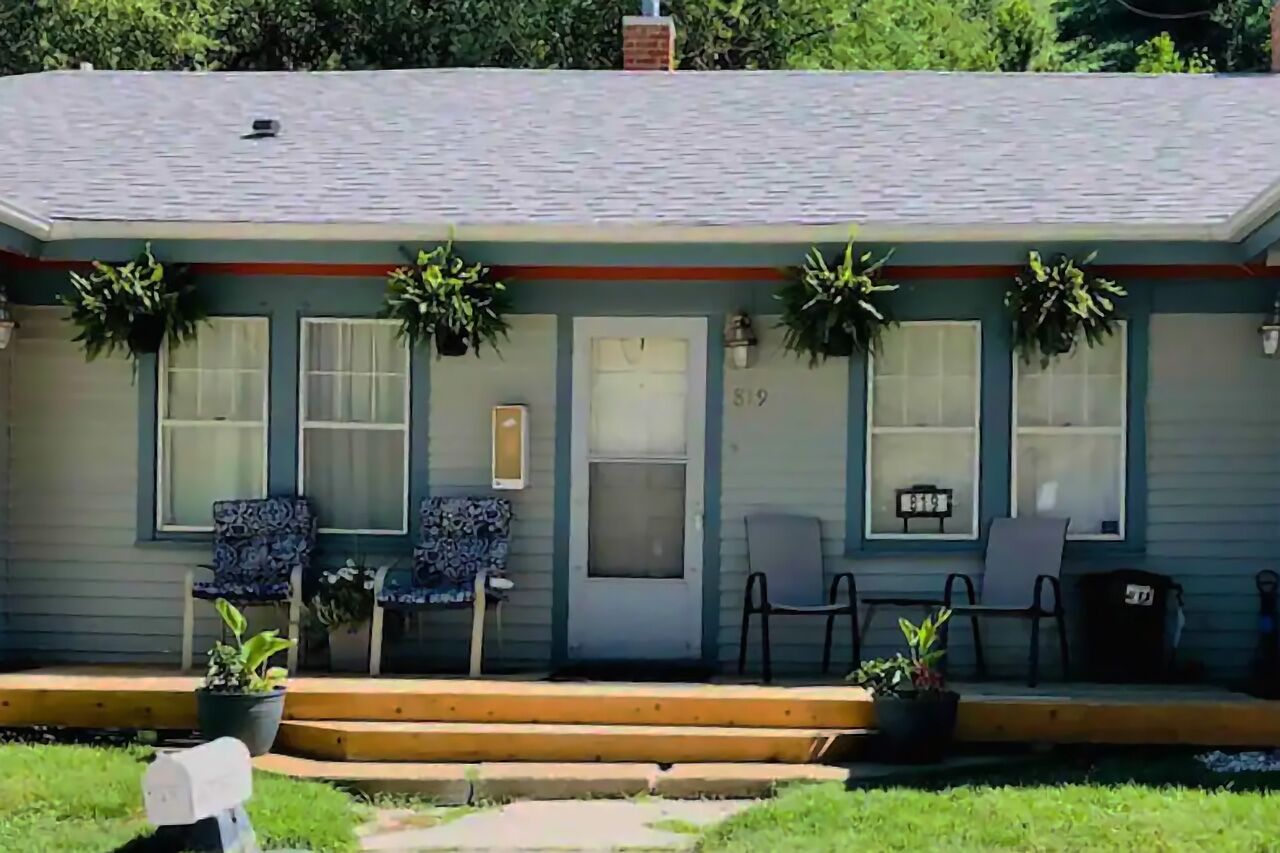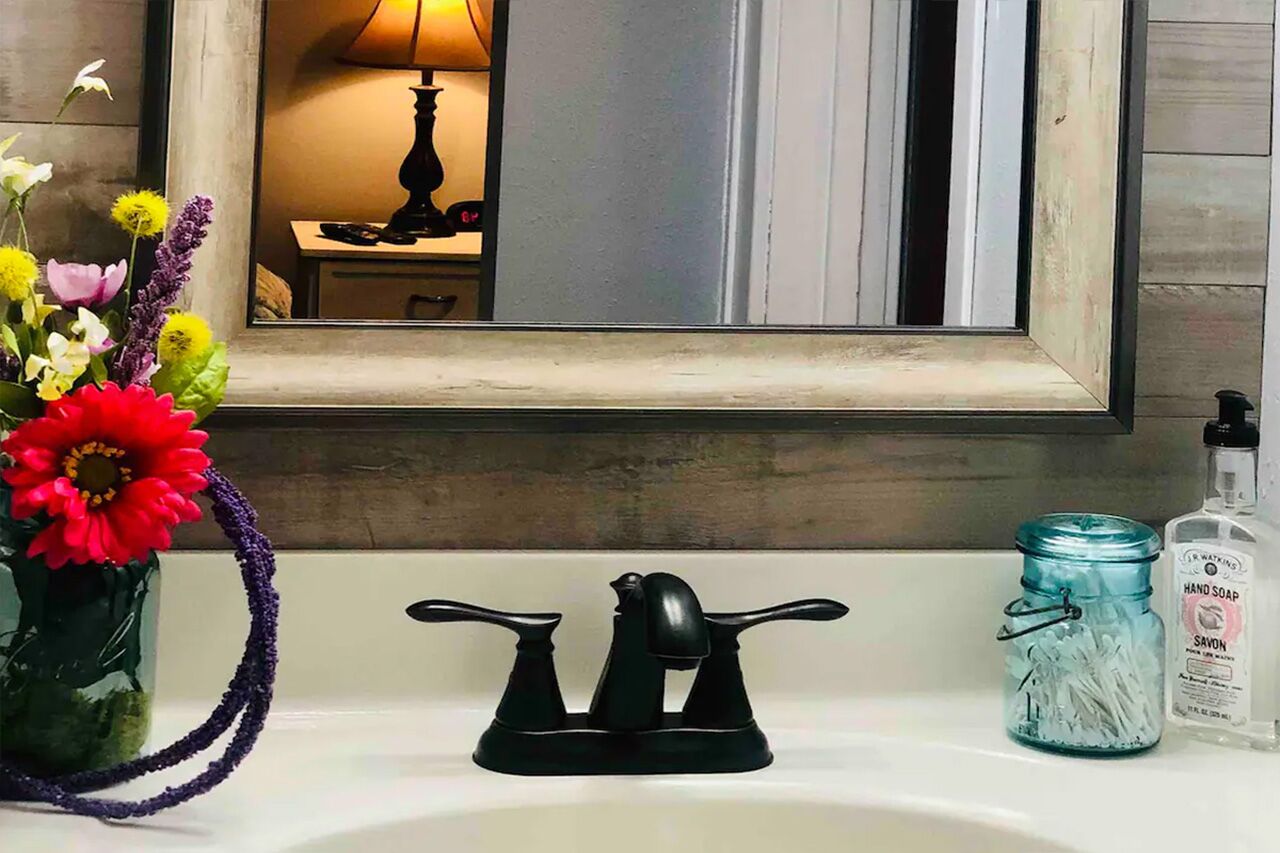 See more photos
This charming, light blue 1920s Main Street unit
sits just blocks from
downtown Deadwood
and since its heyday, has been lovingly remodeled to excuse a "contemporary farmhouse feel" with plenty of natural light and a modern set of amenities. You can gather in the backyard to play games, take advantage of this house's convenient location as one of the street trolleys to embark on an adventure elsewhere or relax on the cute little porch out front. It's perfect for families or groups who want somewhere cute and clean to stay, on a budget.
Eight guests, two bedrooms
Price: $83 per night
Secluded Black Hills Cabin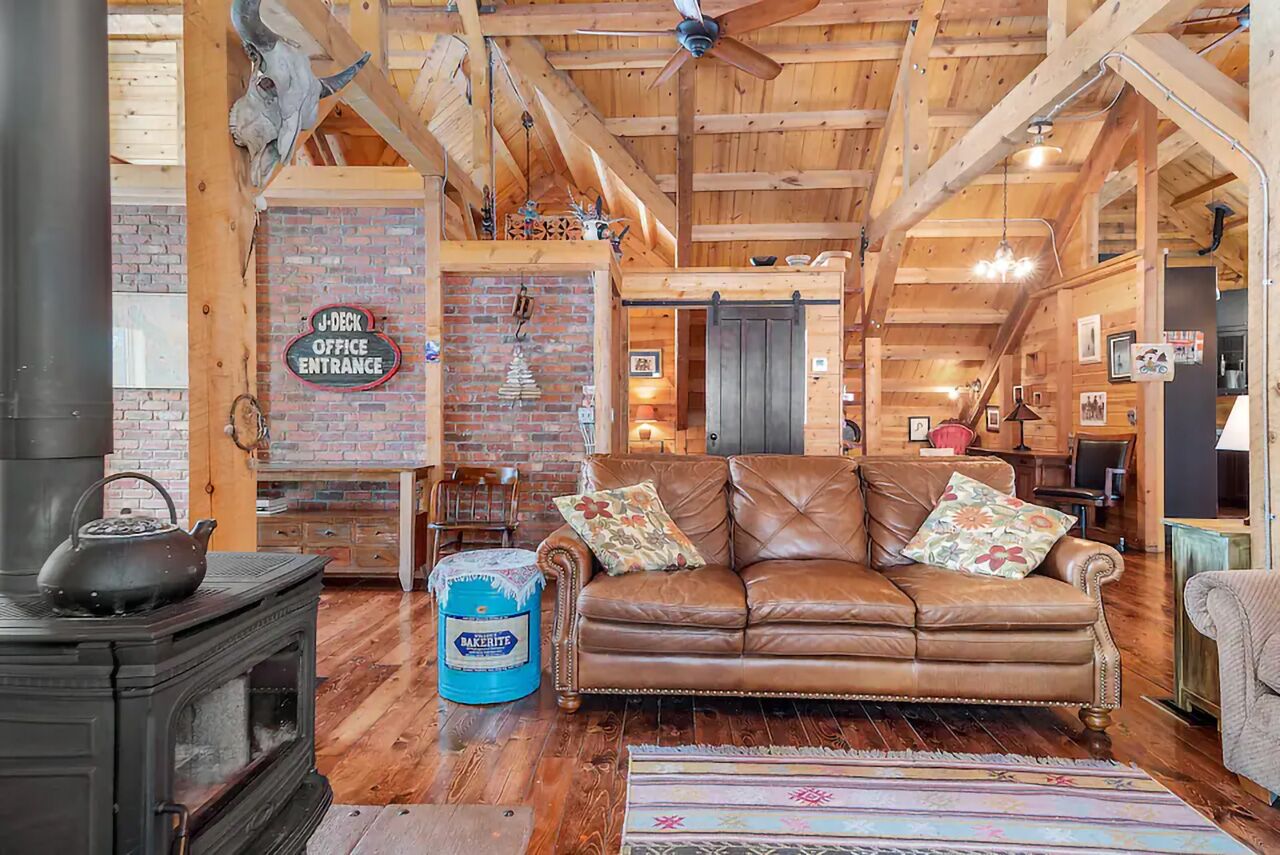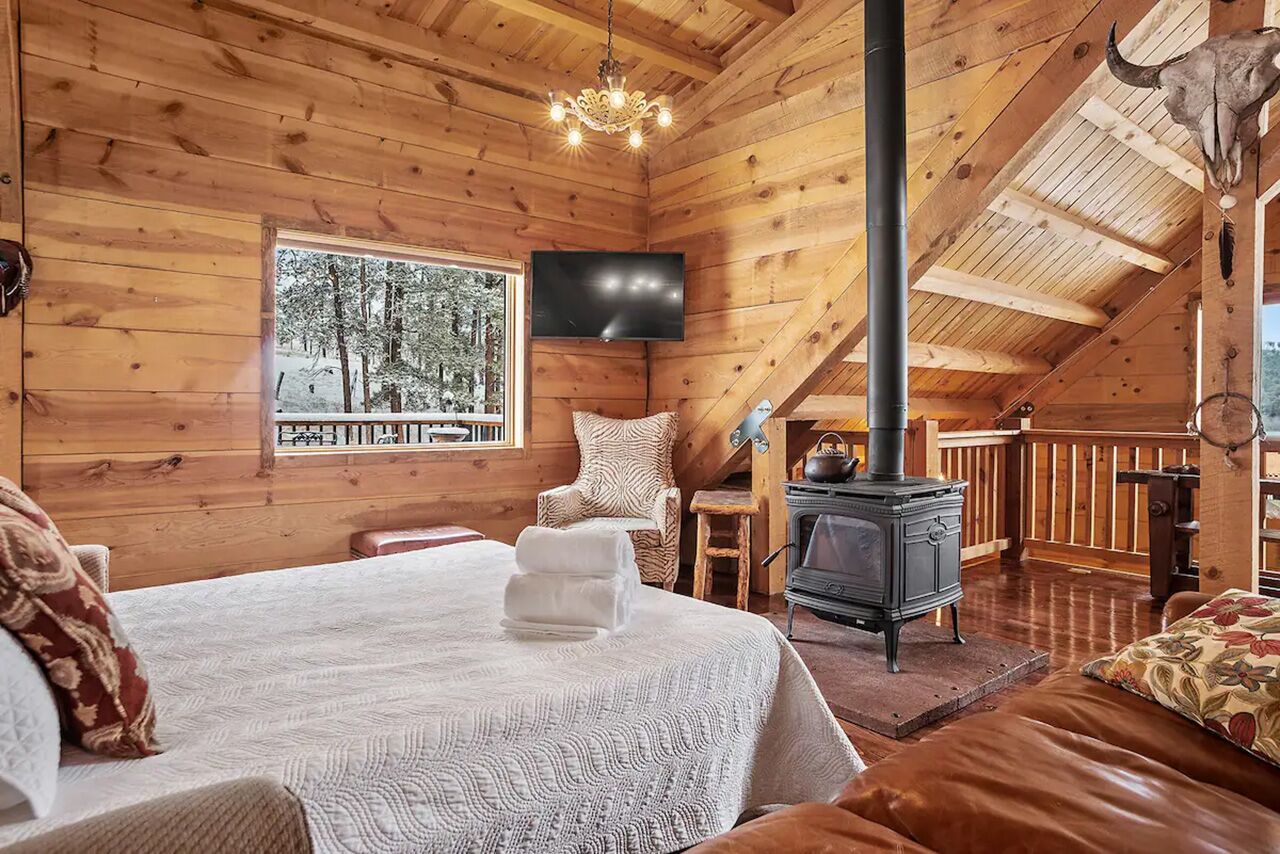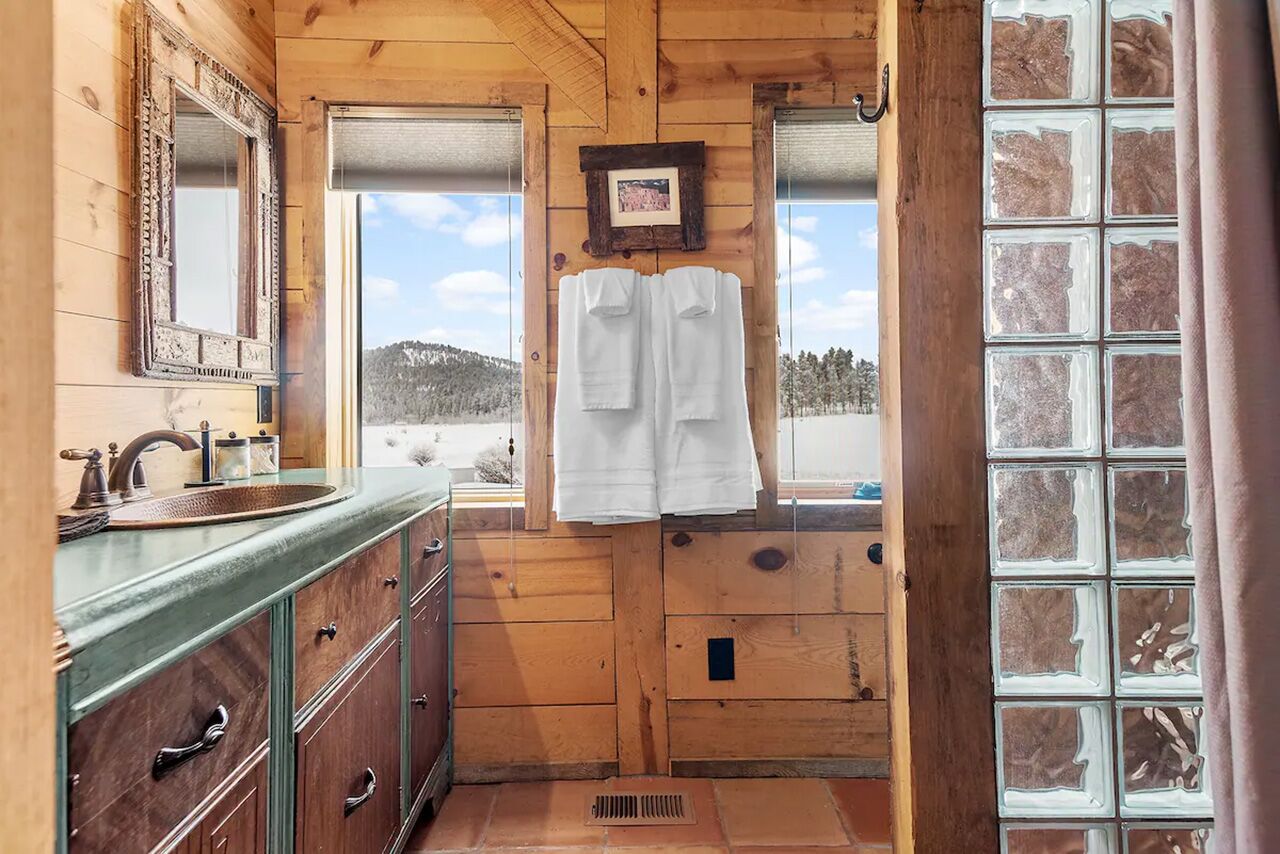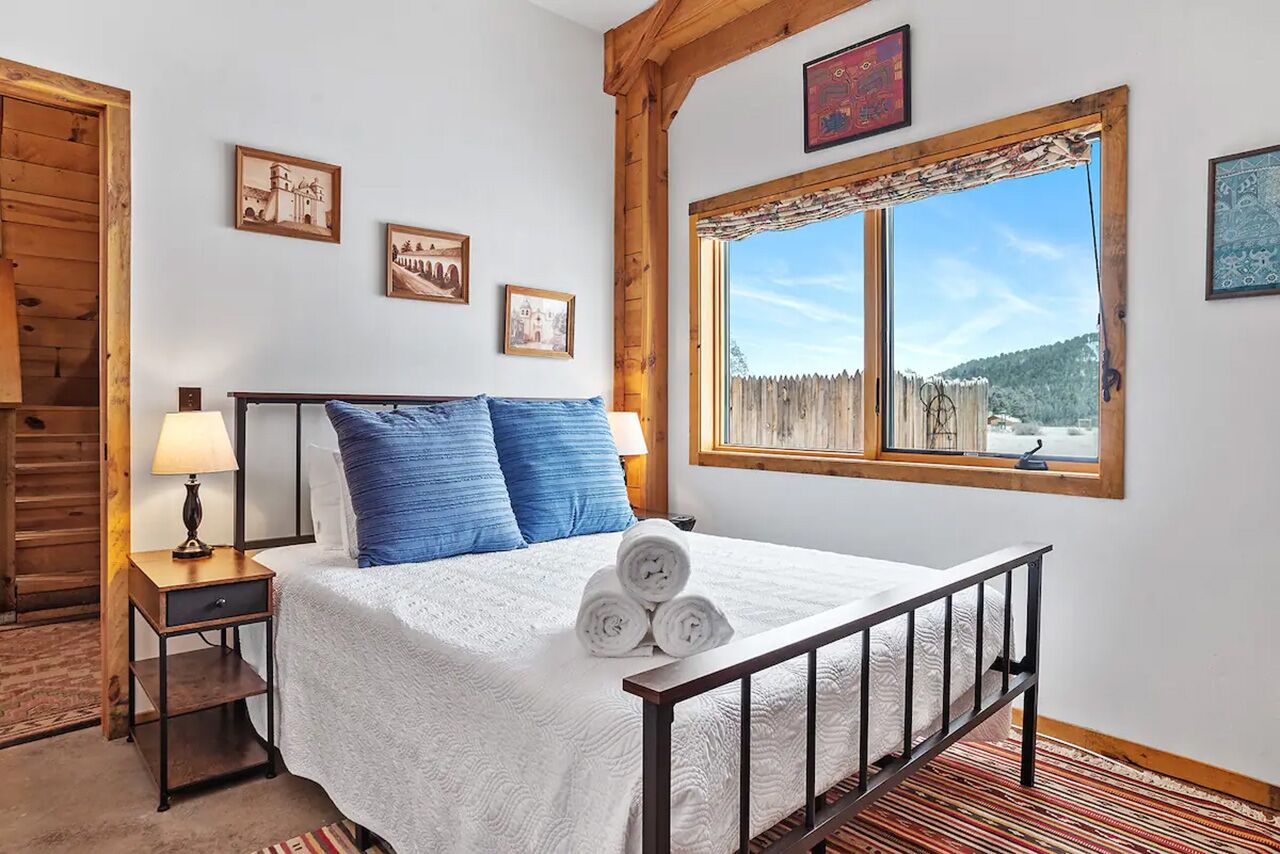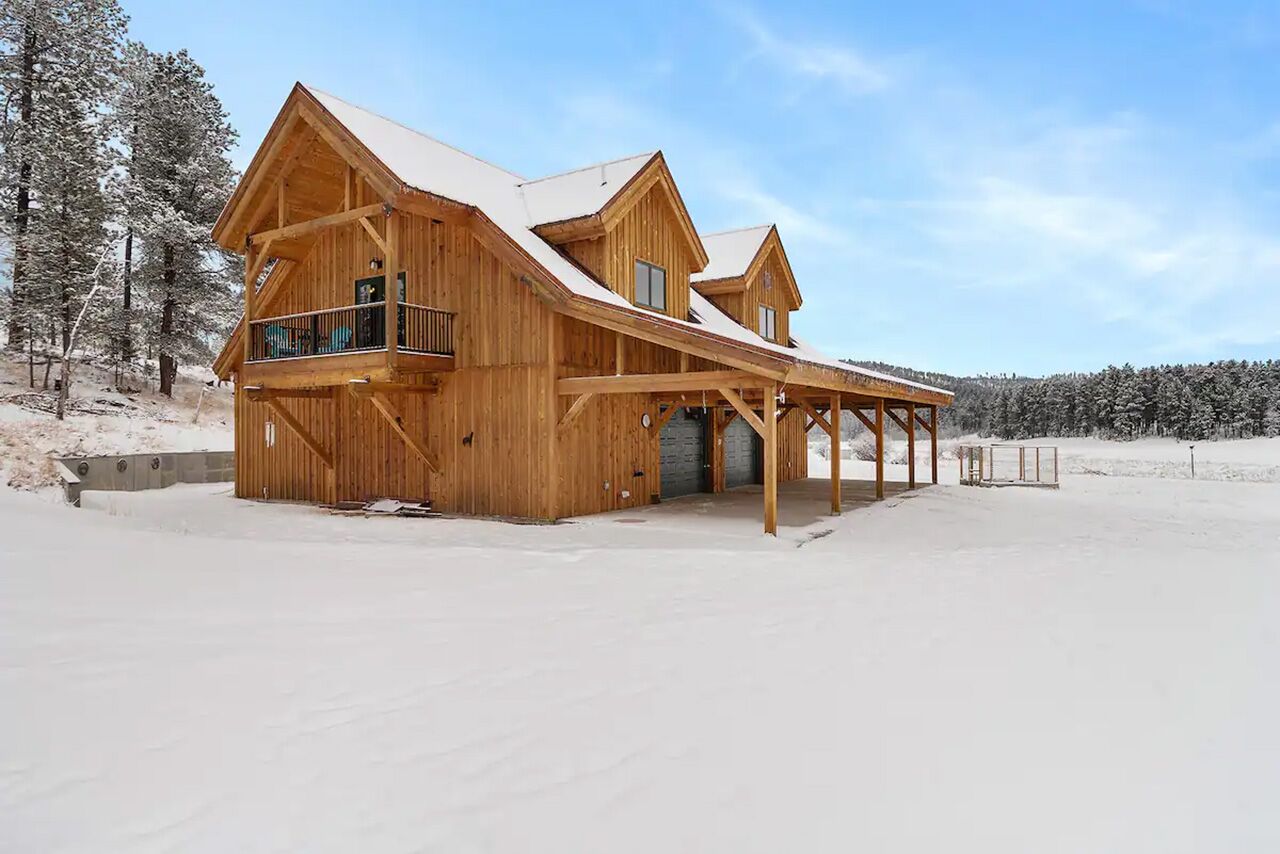 See more photos
The rustic, exposed wooden beams and the rugged style of this secluded two-bedroom Black Hills cabin (with fantastic mountain views) make it an
ideal place to spend time
if you're into nature. It's located in close proximity to national forest land, Lake Dalton, Nemo, and Sturgis and sits on Little Elk Creek — making it an idyllic outdoor retreat. Inside, there's an open floor plan which makes the cabin feel spacious — and the modern kitchen and cozy living room add appeal to those who enjoy cooking and getting cozy. Outside, spend time on the deck which boasts stunning sights and a propane grill while gazing at the stars or trying to spy some wildlife.
Six guests, two bedrooms
Price: $134 per night
Stilted Black Hills Home with Fantastic Views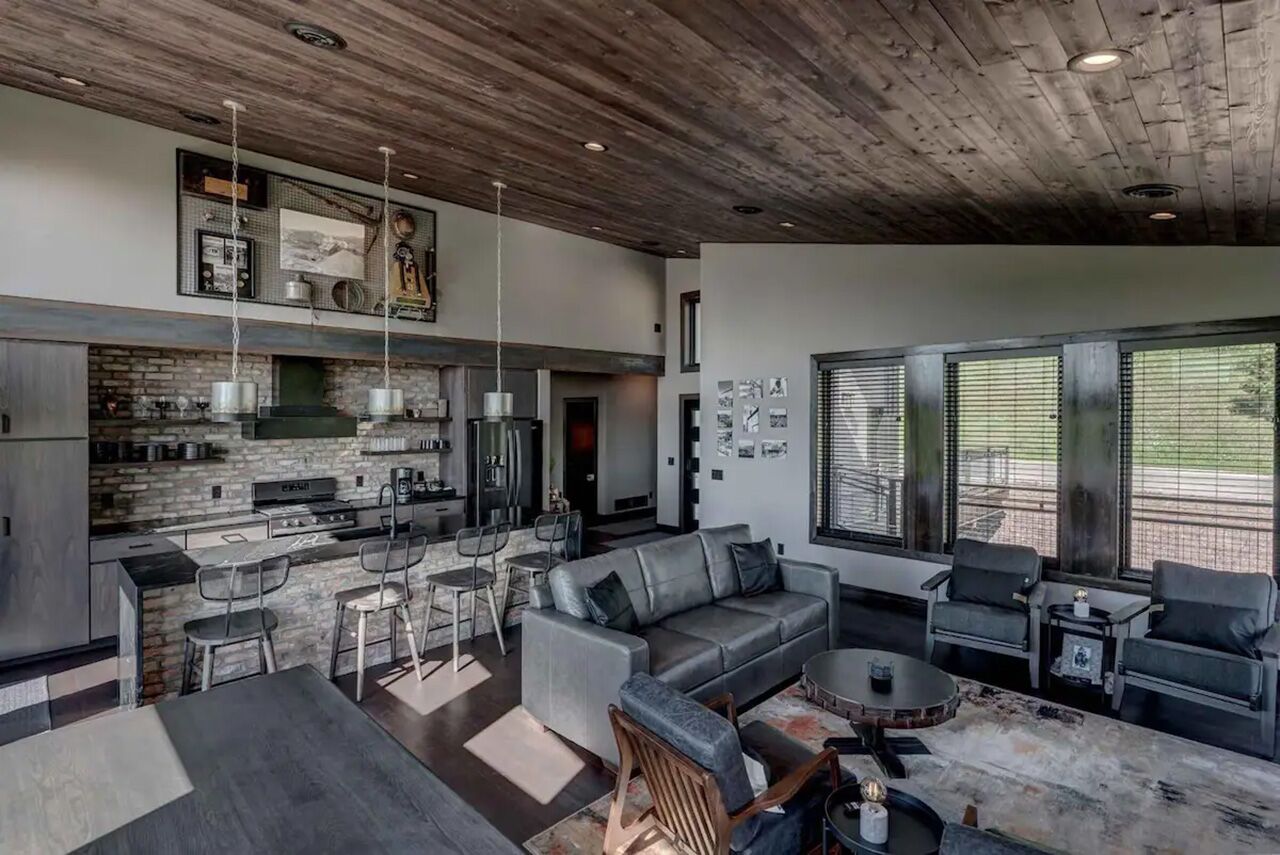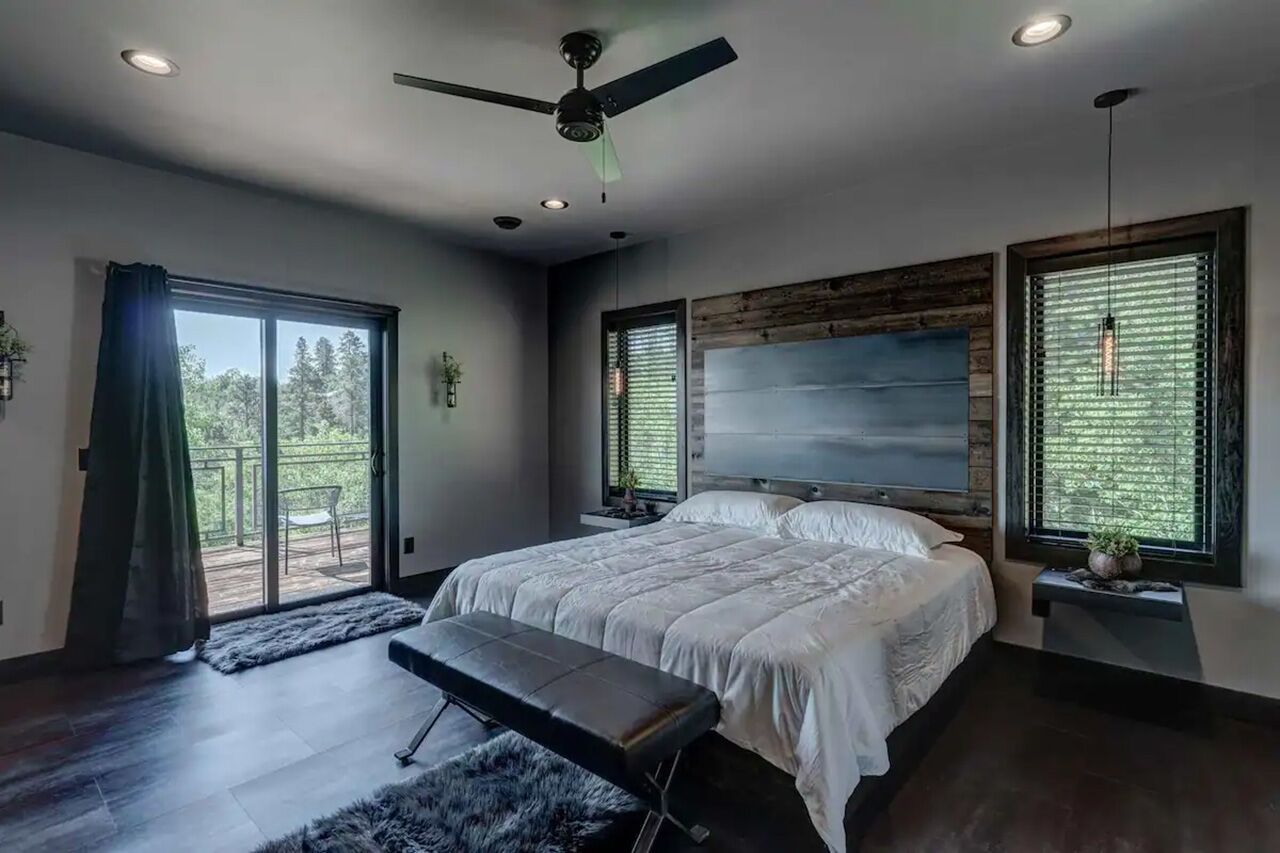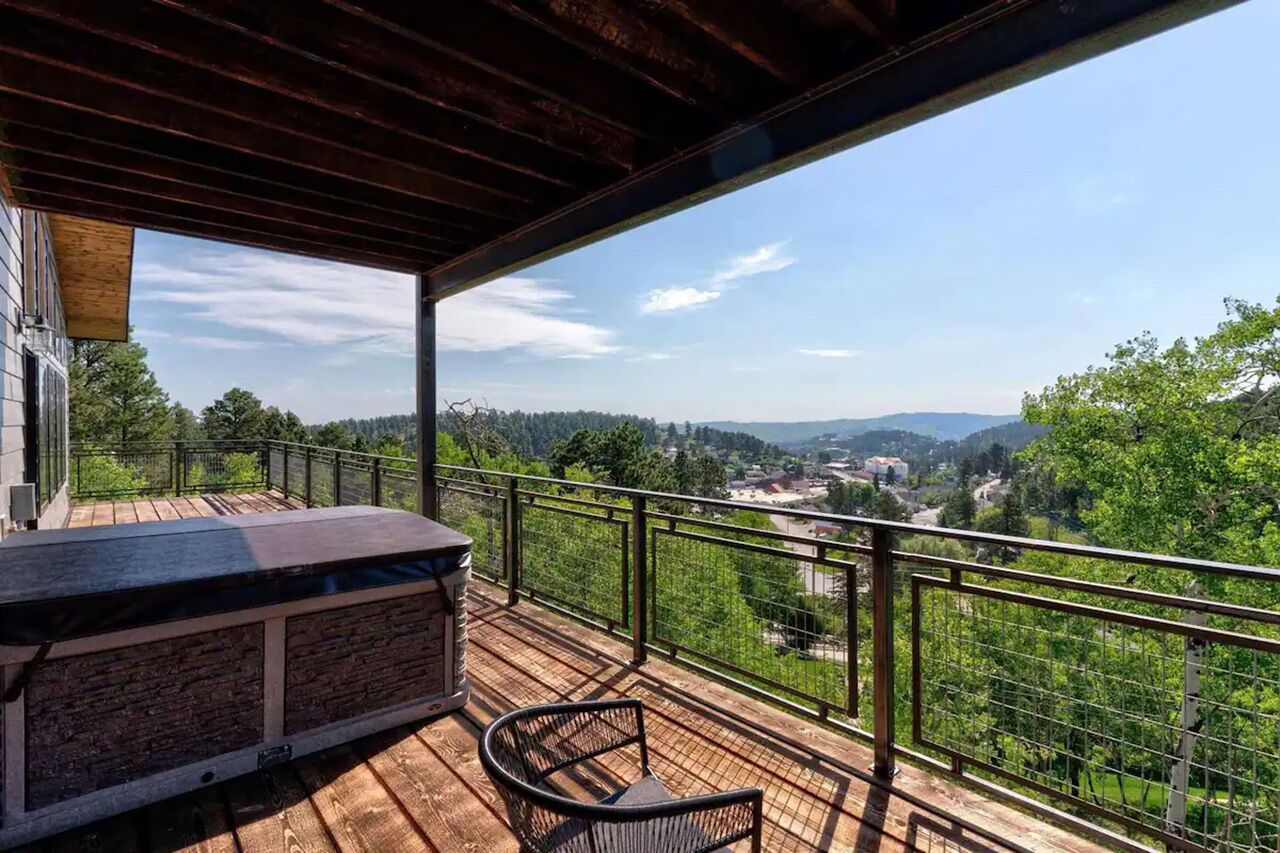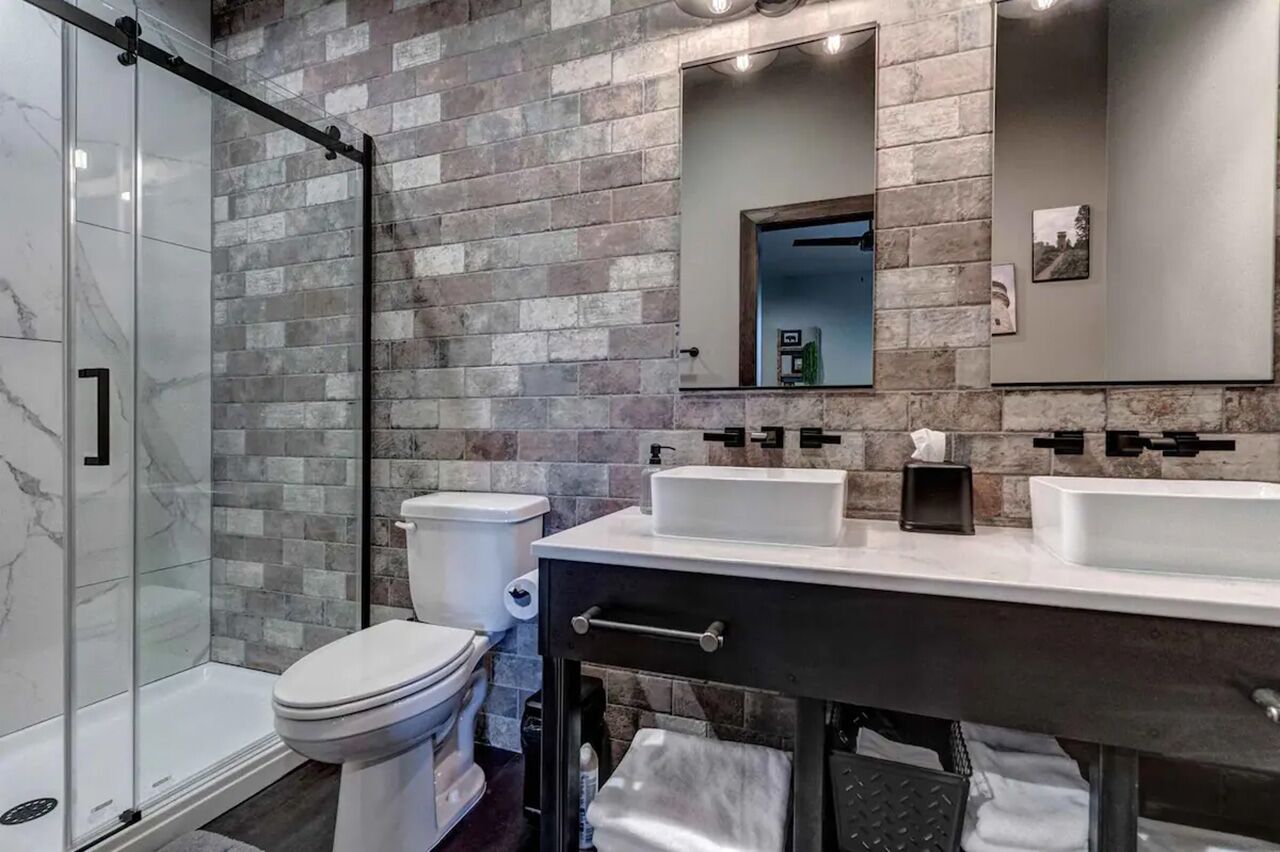 See more photos
This modern, stilted Black Hills home is
seemingly floating on air
. You can spend time outside on one of the large outdoor decks fashioned perfectly to admire the scenery or take a dip in the hot tub while gazing at the stars. Inside, the cool, contemporary industrial decor elements of exposed brick, gray paint hues, stainless steel appliances, and iron furnishings complement the vibrant green tones of nature outside. A floating staircase takes you to the home's second level, where the three bedrooms (each outfitted with its own bathroom) allow for a solid night's rest before another day of outdoor adventure.
Six guests, three bedrooms
Price: $299 per night
Artistic Mid-Century Home with Enormous Sunrom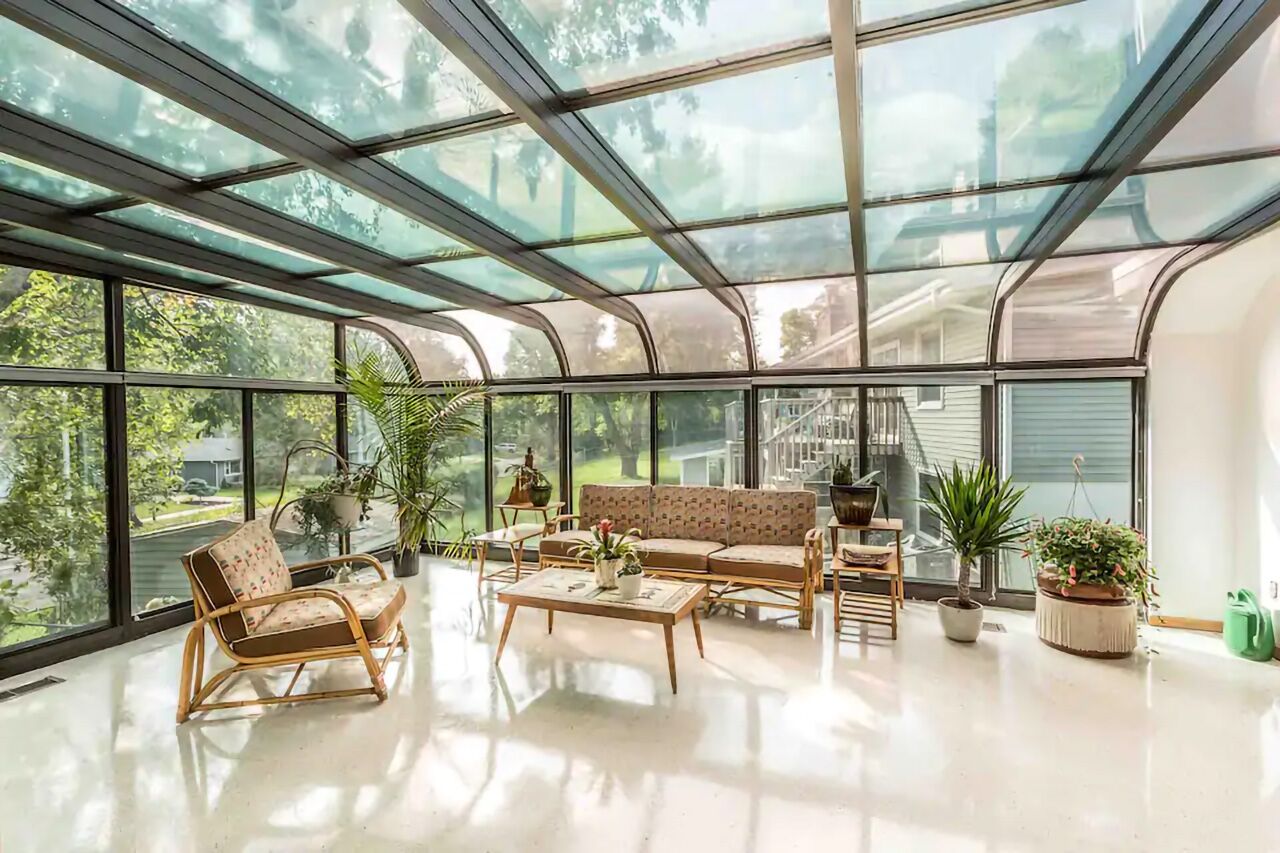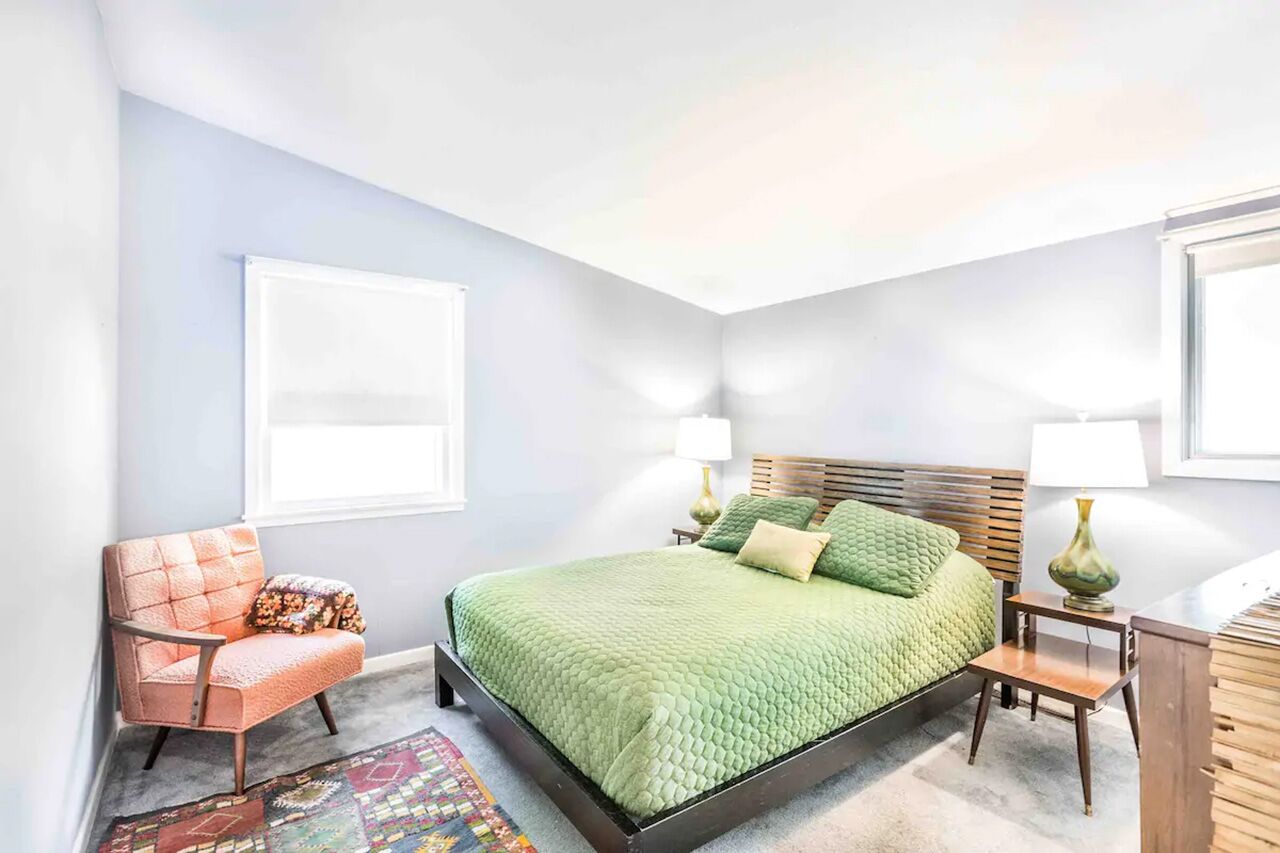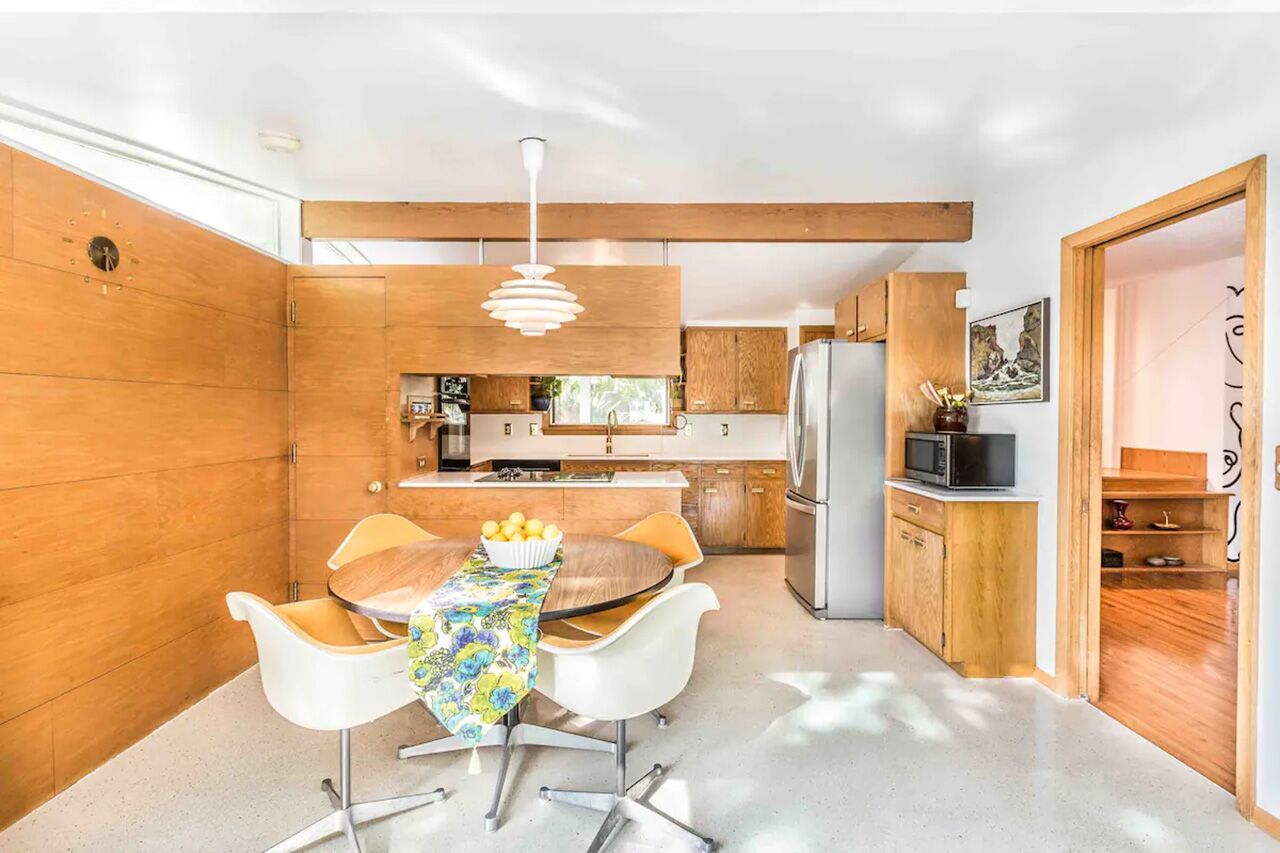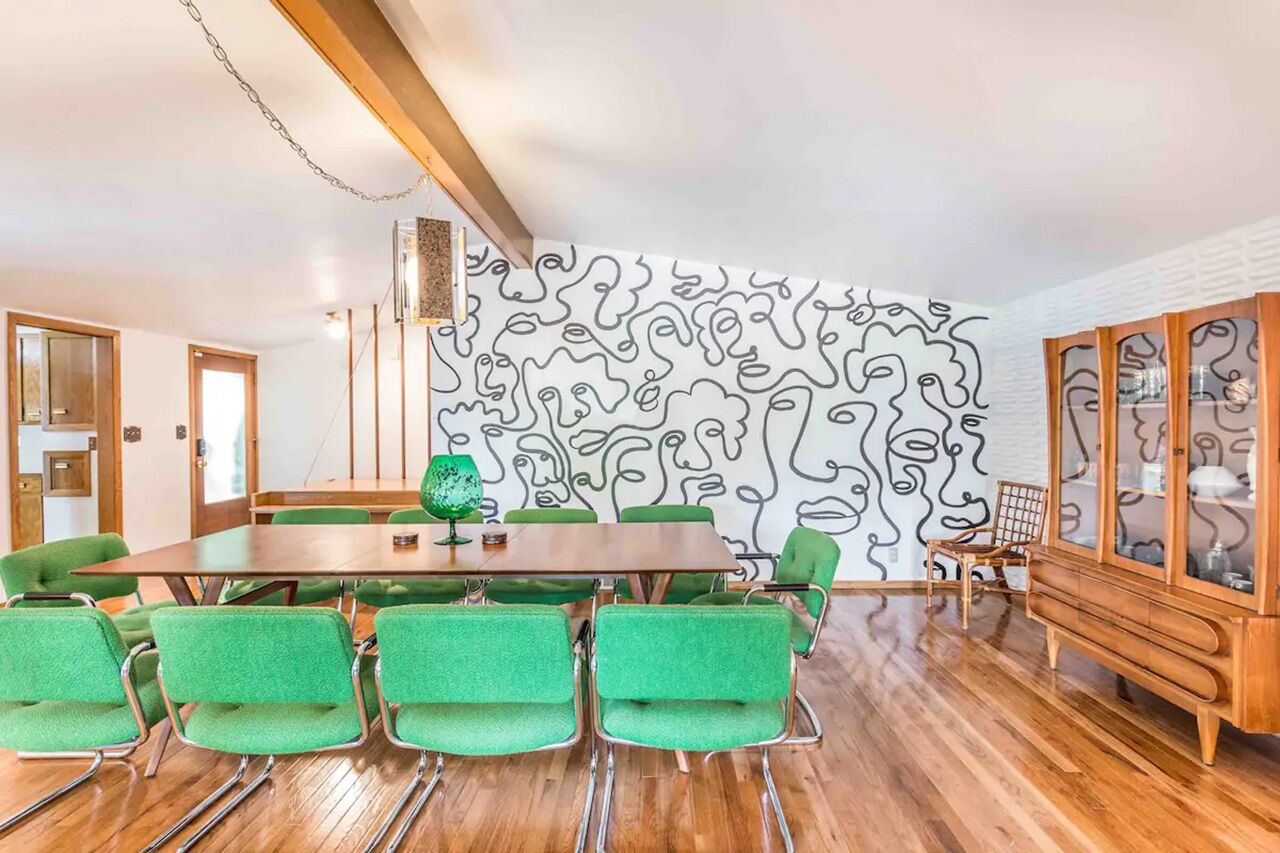 See more photos
The spacious, bright solarium is definitely the highlight of
this groovy, newly renovated home
near Sioux Falls. It sits just blocks from the interstate, and riverfront bike trail, in a neighborhood that feels like the "perfect balance of quiet and cozy." This house features an open floor plan — and you'll enjoy access to a shared backyard, as well as two bedrooms, one bathroom, a dining room, a living room, a kitchen, and the main draw of this unique dwelling — the solarium. You'll feel calm and upbeat while being surrounded by the light wooden tones in the furniture, the bright green touches of decor in the fixtures, and the inspiring, special design touches like the hand-painted mural by a local artist in the dining room.
Seven guests, two bedrooms
Price: $89 per night
Spacious, Modern Sioux Falls Home Near Downtown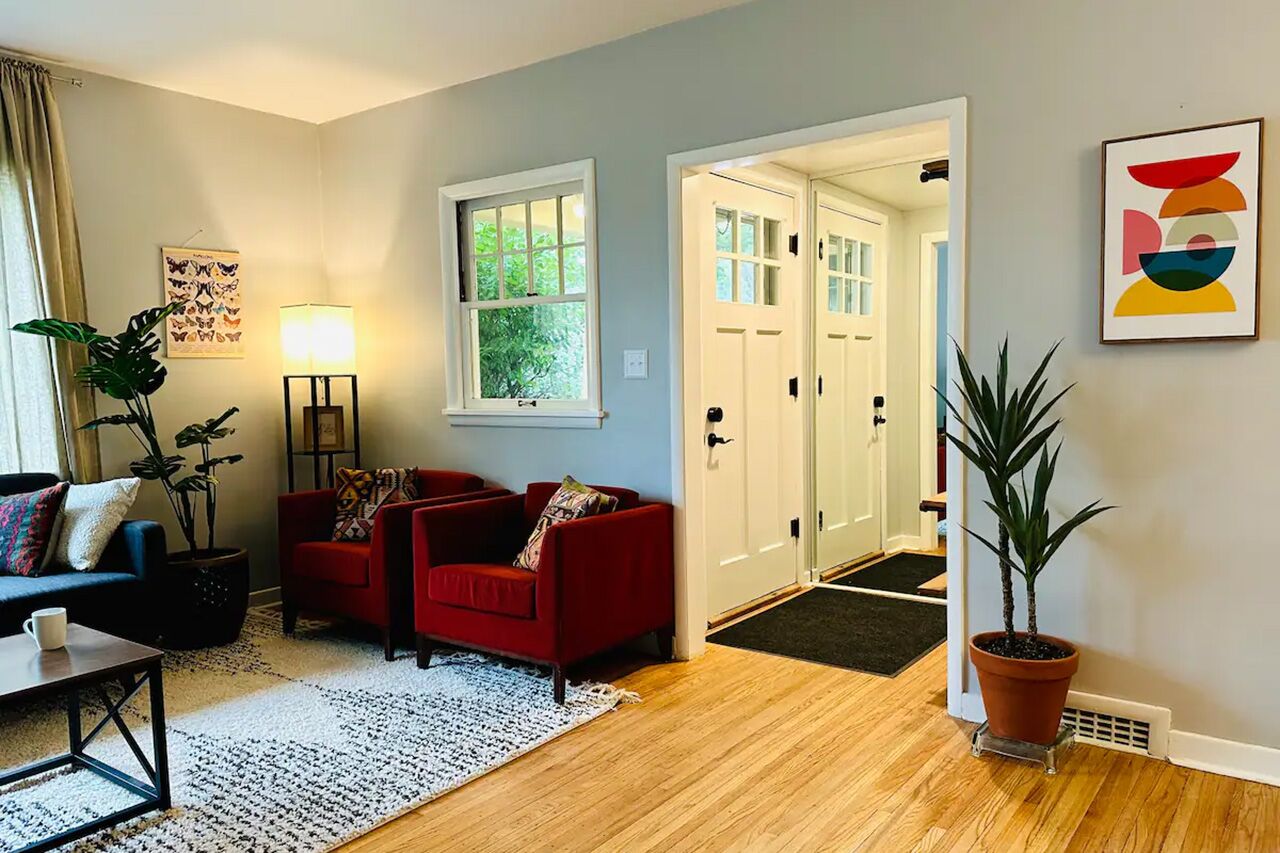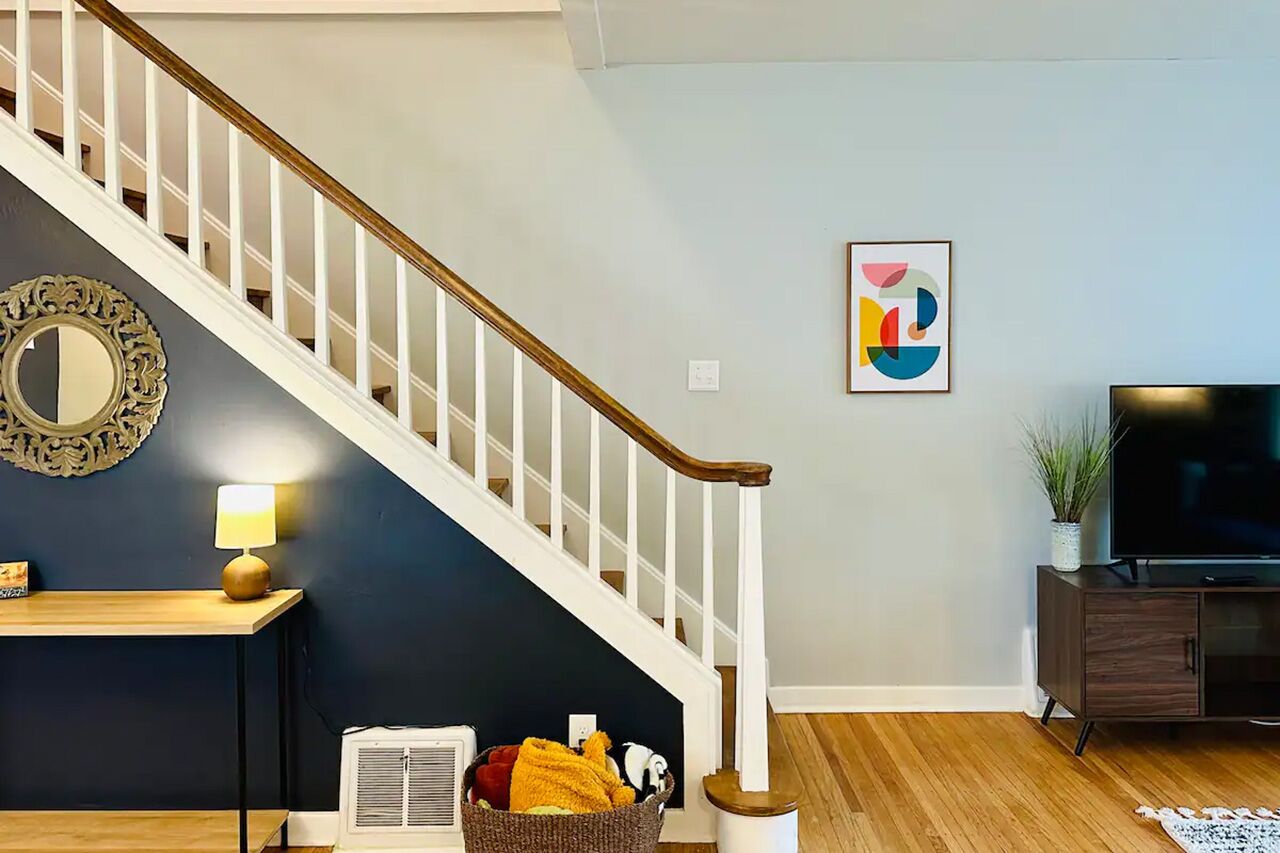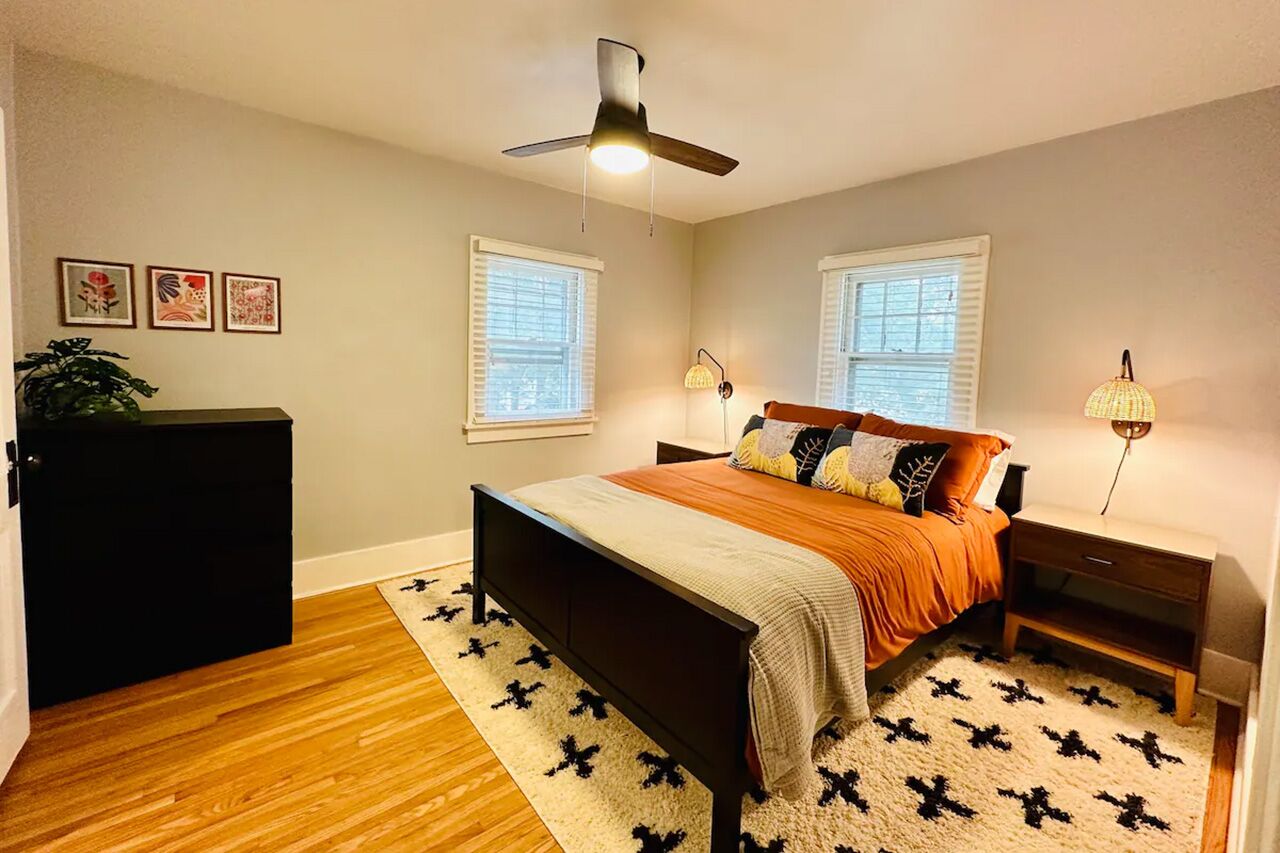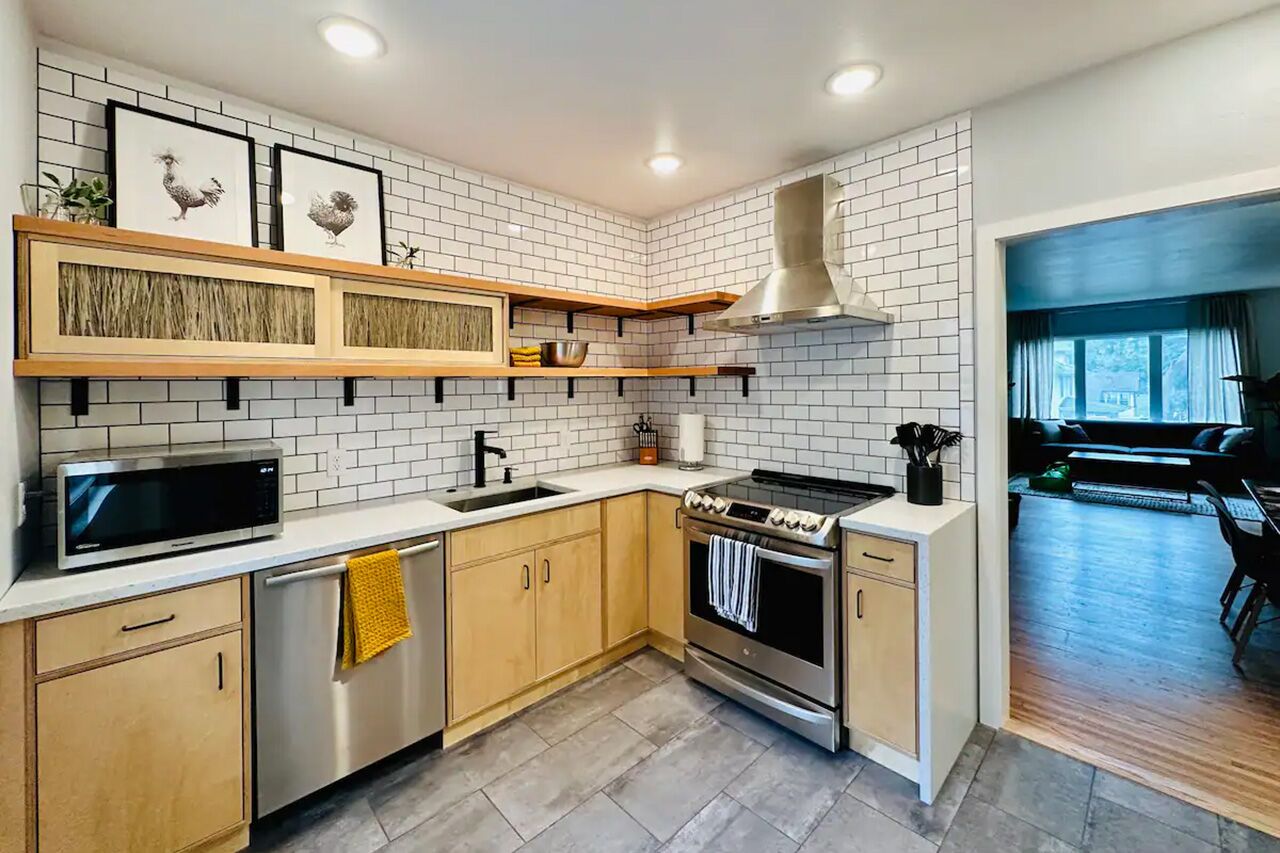 See more photos
This 1929 duplex
feels like an idyllic mix of historic charm, paired with modern amenities, making for a cozy visitor experience. The upper level includes three bedrooms and a bathroom, and on the main floor, you'll find a contemporary kitchen, an open dining room, and a living room that boasts plenty of natural light. The decor feels retro and vivacious, bursting with original character (the varying pops of color — whether it be on the bedspread, the walls, or the furniture in each room add life to the living spaces) — and the open-concept layout makes the unit feel like a welcoming place to spend time together in-between outings.
Six guests, three bedrooms
$110 per night
Rustic Modern Tiny House Next To Custer State Park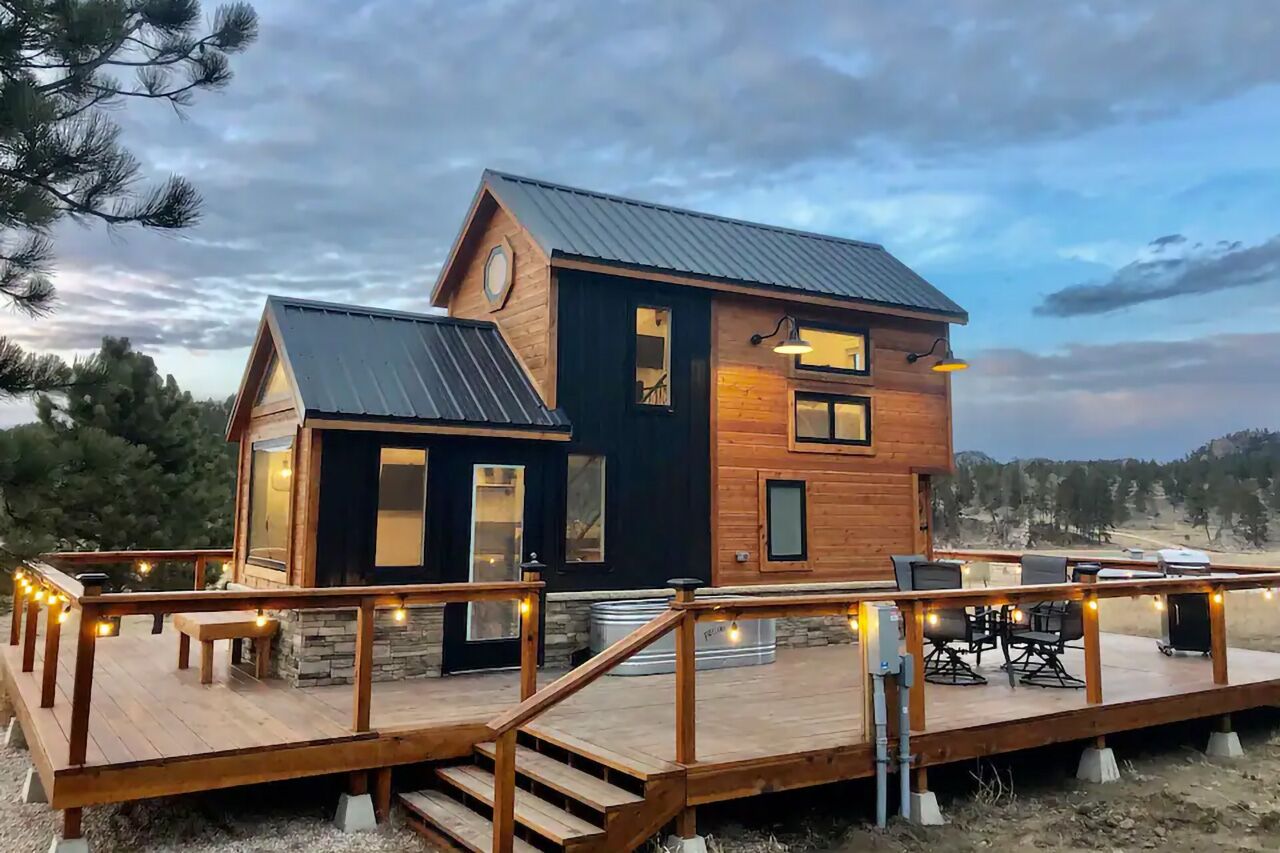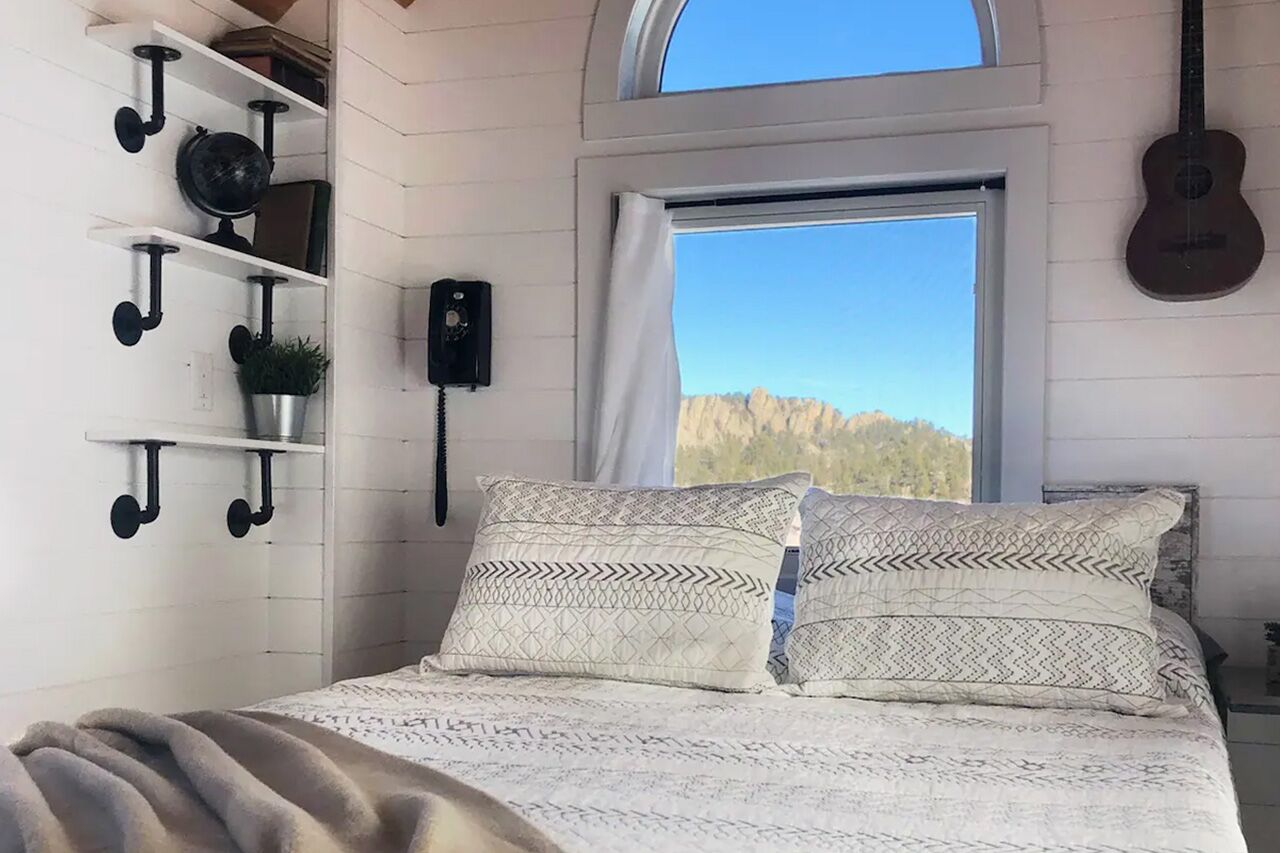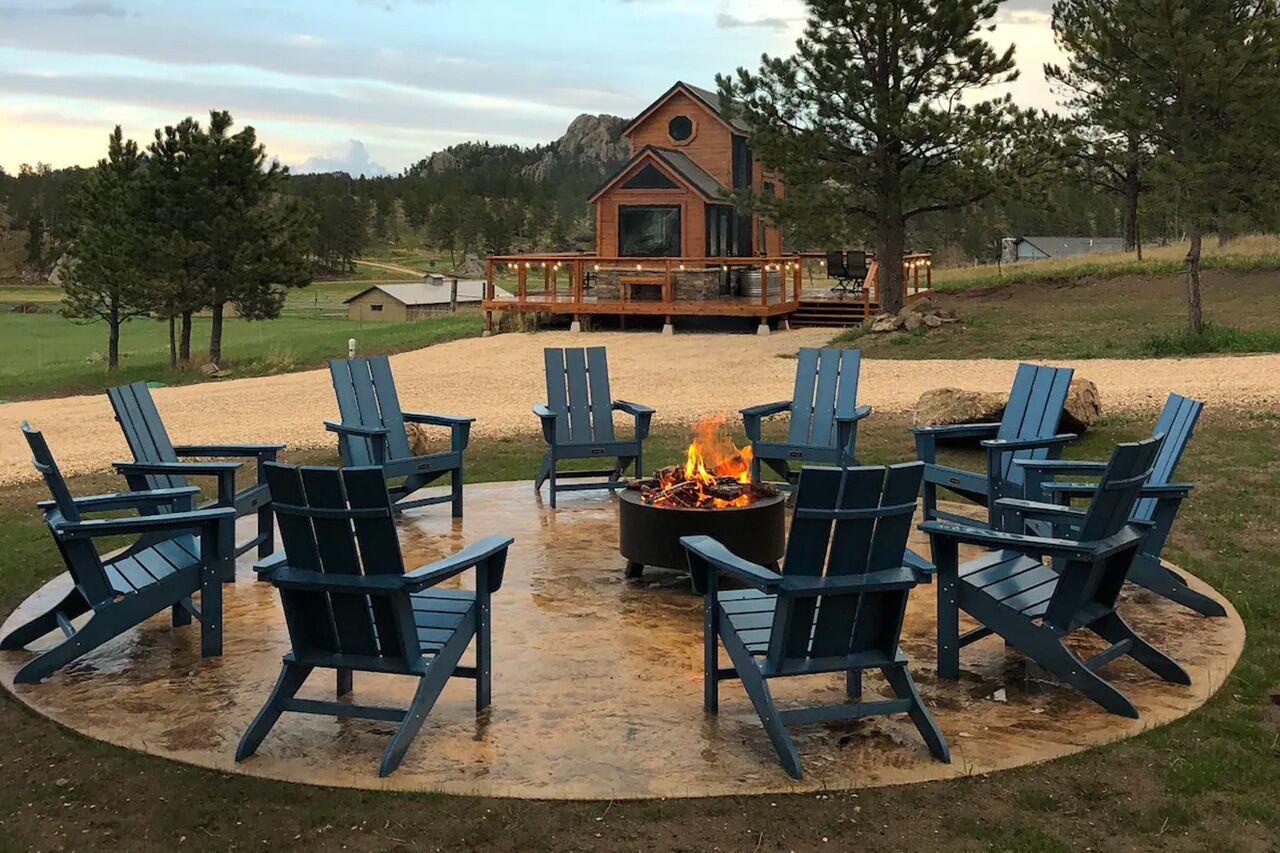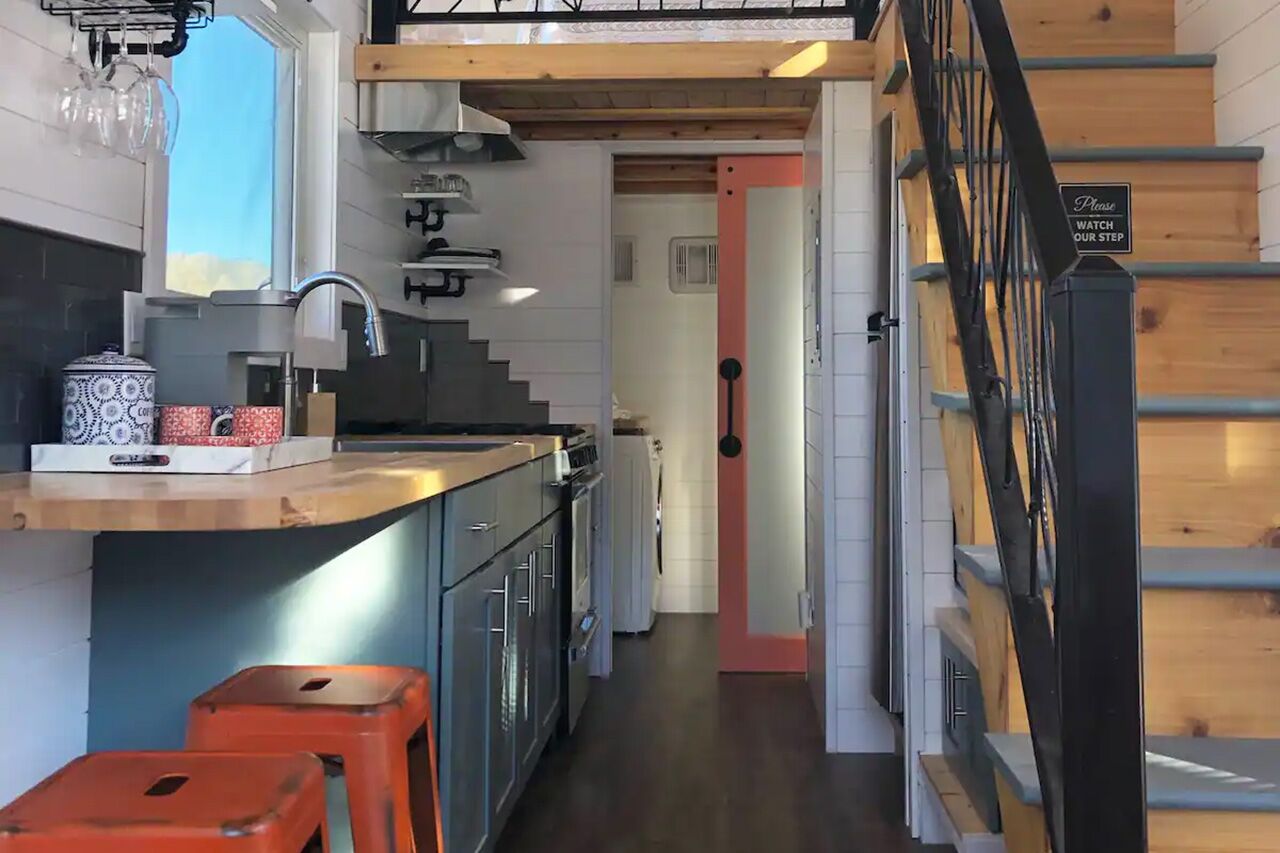 See more photos
This
brand new, chic, light-filled Tiny House
is just five minutes from South Dakota's Custer State Park and two minutes from downtown Custer. The vaulted ceilings make the compact dwelling feel like there's plenty of space within, and the loft sleeping space features a queen size bed. Downstairs, there's a cozy living room outfitted with big windows that let in plenty of natural light while showcasing the stunning views outside. Outside, the large wraparound deck features plenty of seating and a grill for cooking.
Two guests, one bedroom
Price: $217 per night
What did you think of this story?