The Best Beaches for a Long Weekend Trip From New York City
Summer in New York City means outdoor festivals, al fresco dining, and day-long picnics in the park. But it also means mystery street smells, sidewalks so hot they could melt diamonds, and the dreaded subway car with a broken AC. Even die-hard New Yorkers need a weekend away from the mayhem, and when the weather is warm, there's no better place to escape than the beaches near New York City.
Outside of the city, the beach takes on various forms. Choose from lively port towns with bustling boardwalks and Atlantic islands that feel more serene. Head upstate, and it's possible to sun on sandy shores of freshwater lakes or float down rivers on their way out to sea. The best part? New York's go-to beach getaways are only a few hours away, and sometimes, you can take public transit to get there.
From Maine to Maryland and everywhere in between, here are 10 dynamic waterfront retreats where you can leave the city grind behind and set your clock to beach time.
We hope you love our accommodation recommendations at beaches near New York City. Just so you know, Matador may collect a small commission from the links on this page if you decide to book a stay.
Asbury Park, New Jersey
This artsy Jersey Shore enclave is where New York's trendy set spends their summer weekends. Skip down the boardwalk between May and September, and you may feel like you're in Brooklyn. Young families and LGBTQ+ folks set up camp together on the beach. Rock and soul are equally likely to be heard from nearby concert venues like Wonder Bar. Murals created by the Wooden Walls Project give the town some Bushwick flavor, and the boardwalk's international mix of bars and restaurants rival those on Bedford Avenue.
Dig beneath the surface, and Asbury Park reveals more surprises. Art Deco architecture, including the ornate Convention Hall, rises from the beach like 1920s time capsules. Bruce Springsteen and Jon Bon Jovi both got their start at The Stone Pony, a local concert venue going strong since 1974. Asbury Park might've hit a rough patch in the second half of the 20th century, but people keep coming back because of the town's undeniable appeal.
Today, this tiny seaside town is having a renaissance — which translates to boutique hotels, hip shops, and exciting eateries opening all the time. Join the NYC crowds who arrive via the Seastreak Ferry or NJ Transit to see what the fuss is about.
Where to stay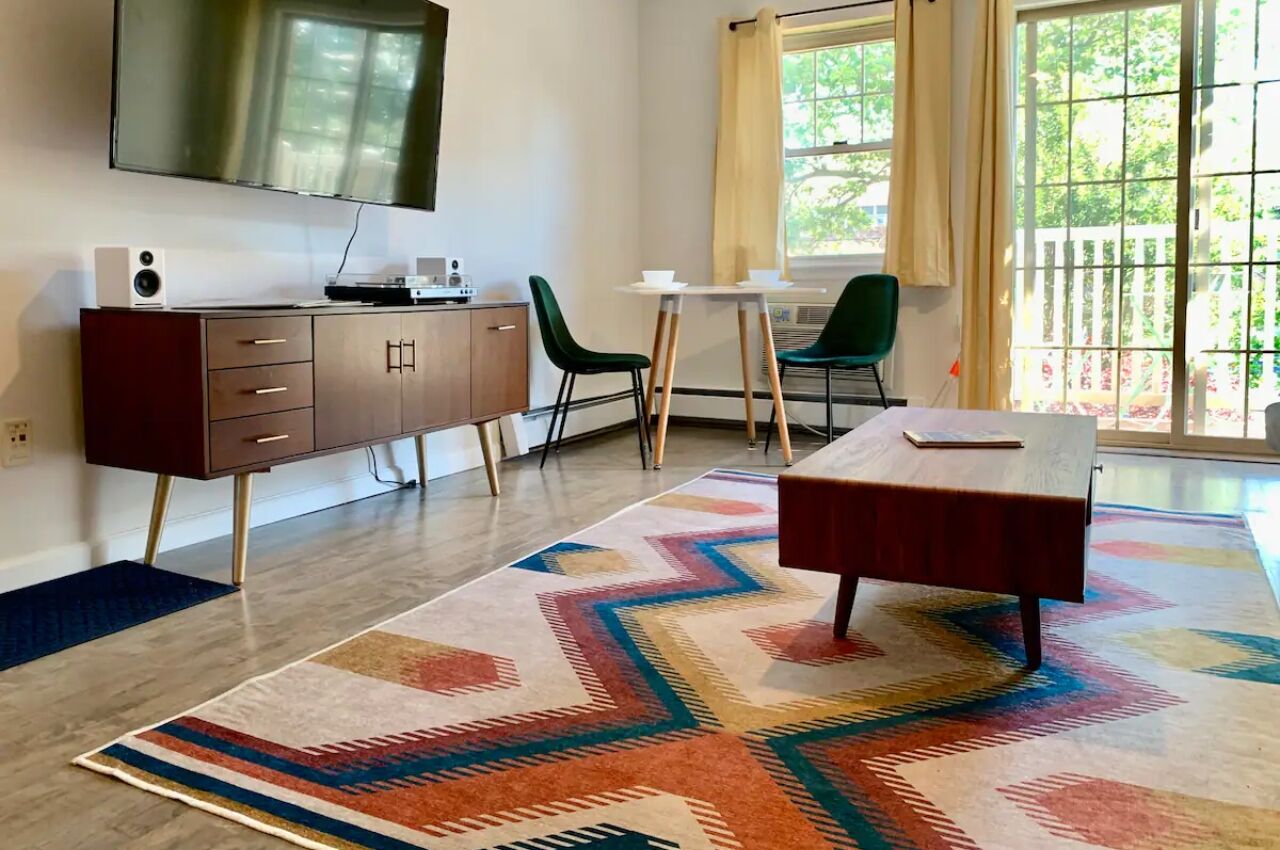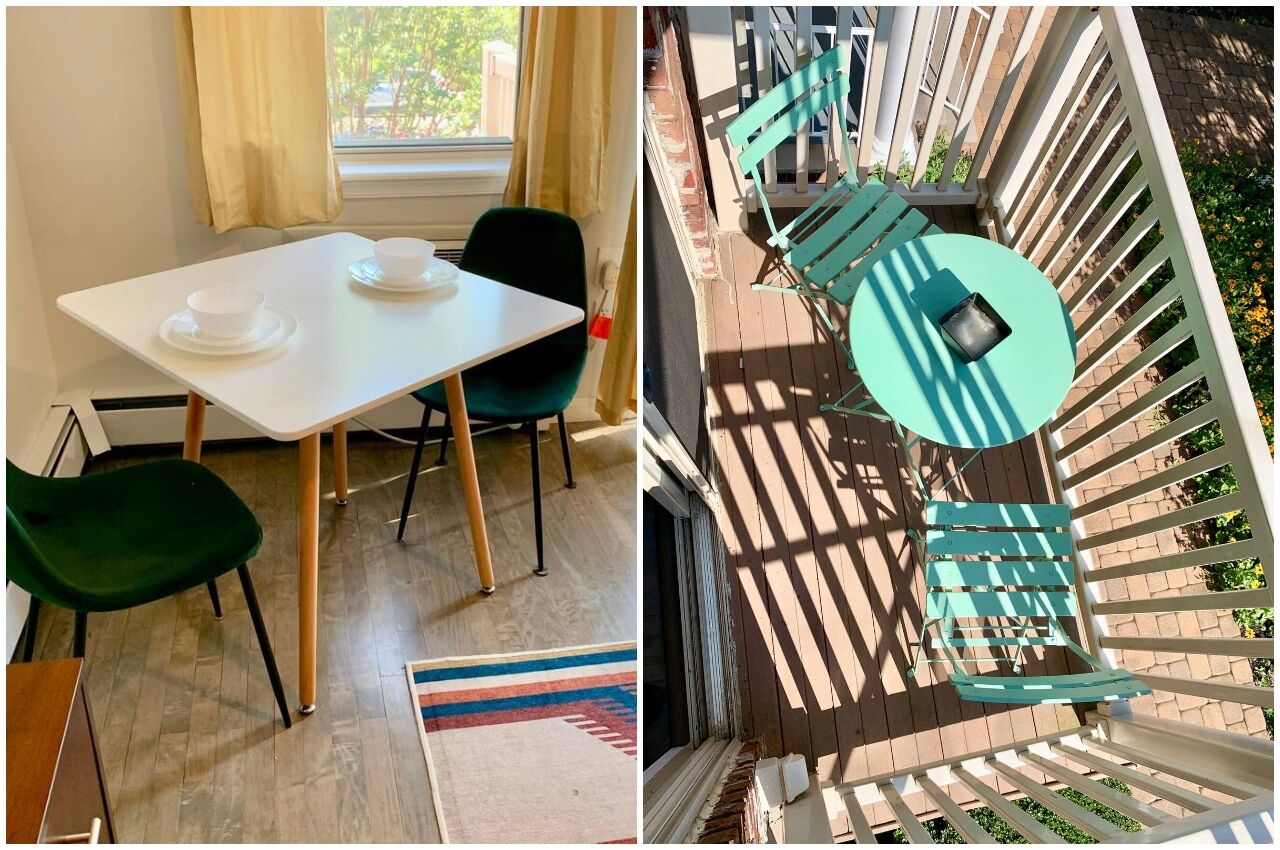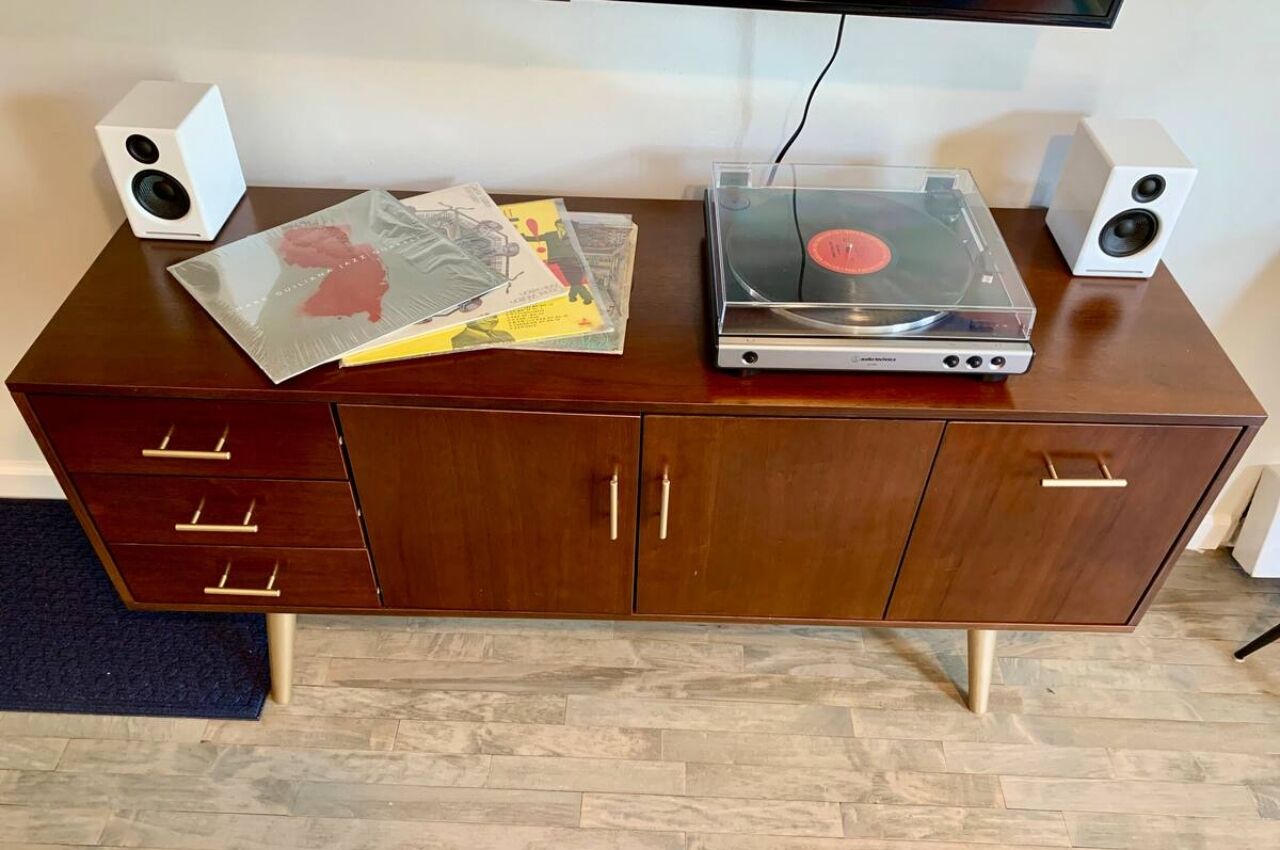 This newly-renovated homestay with mid-century modern style is a few blocks from the action on Ocean Avenue. Bring the provided travel chairs to the beach and set up for a day of people watching.
Montauk, New York
There are three main ways to travel from New York City to Montauk — drive the length of Long Island, hop on the LIRR, or ride the Hampton Jitney. Whatever you choose, the result is the same: After roughly three hours, it feels like you've reached the world's end.
Placed like a pearl on Long Island's easternmost tip, Montauk's beauty attracts a diversity of crowds. Spend a day exploring town, and you'll see them all. The Hamptons elite head to designer boutiques like Cynthia Rowley and contemporary art galleries like The Ranch. Working-class seafarers dock their boats on Montauk Lake, home to New York's largest fishing fleet. Party people in their 20s and 30s imbibe at uber-hip Ruschmeyer's and low-key Montauk Brewing Company.
All of these archetypes come together on the fringe of Montauk's coast. The most famous of these spots is Ditch Plain Beach, regarded as one of the Eastern Seaboard's top surf destinations. Surfing newbies should book a lesson with the acclaimed Engstrom school. Watch as sun-bleached surfers paddle longboards toward breaking waves — a practice some wave warriors keep up in the dead of winter.
But the cold season in a beach town isn't highly recommended. Visit in summer, when crowds dive in the water at family-favored Kirk Park Beach. Autumn is ideal for thinner crowds: Walk along Montauk Point State Park's rocky shore or hike the bluffs at Shadmoor State Park, and you may feel like the only person on Earth.
Where to stay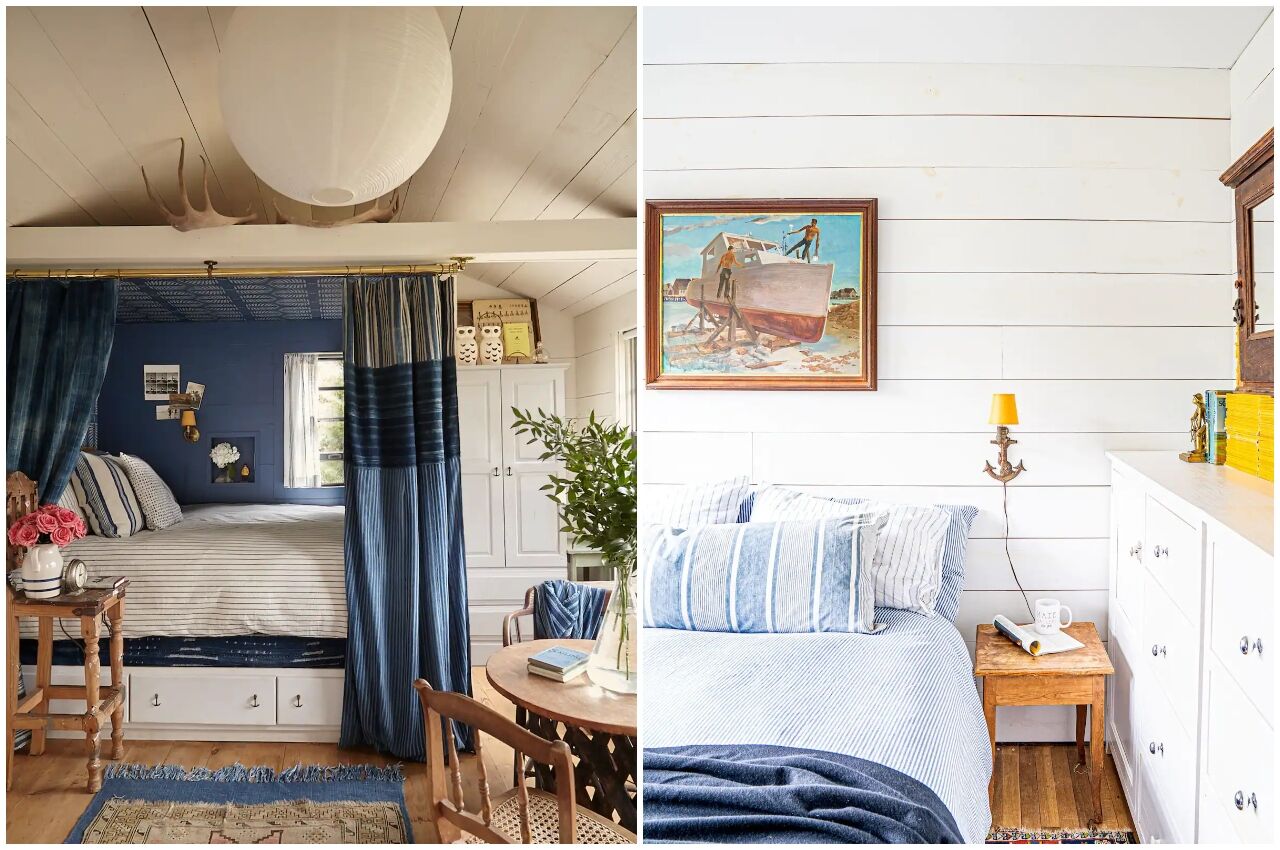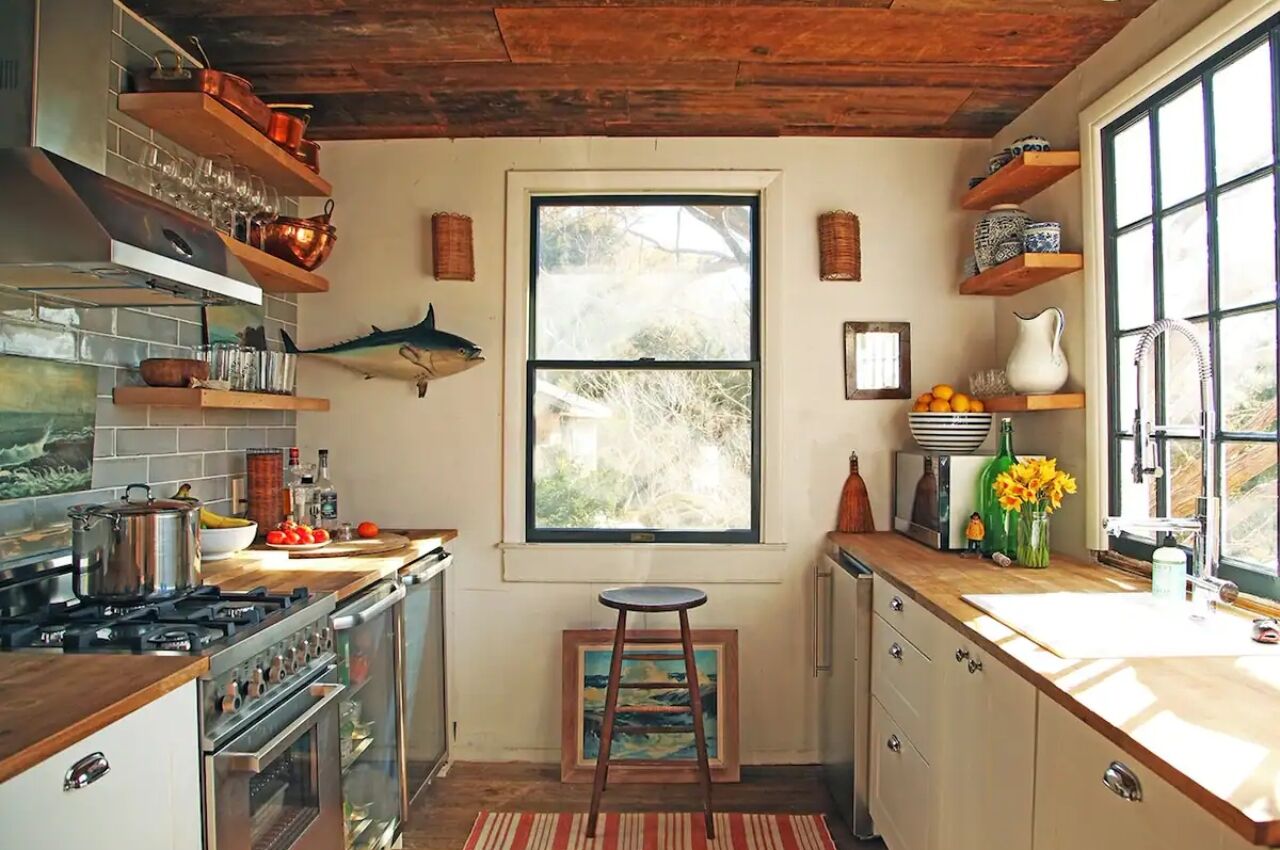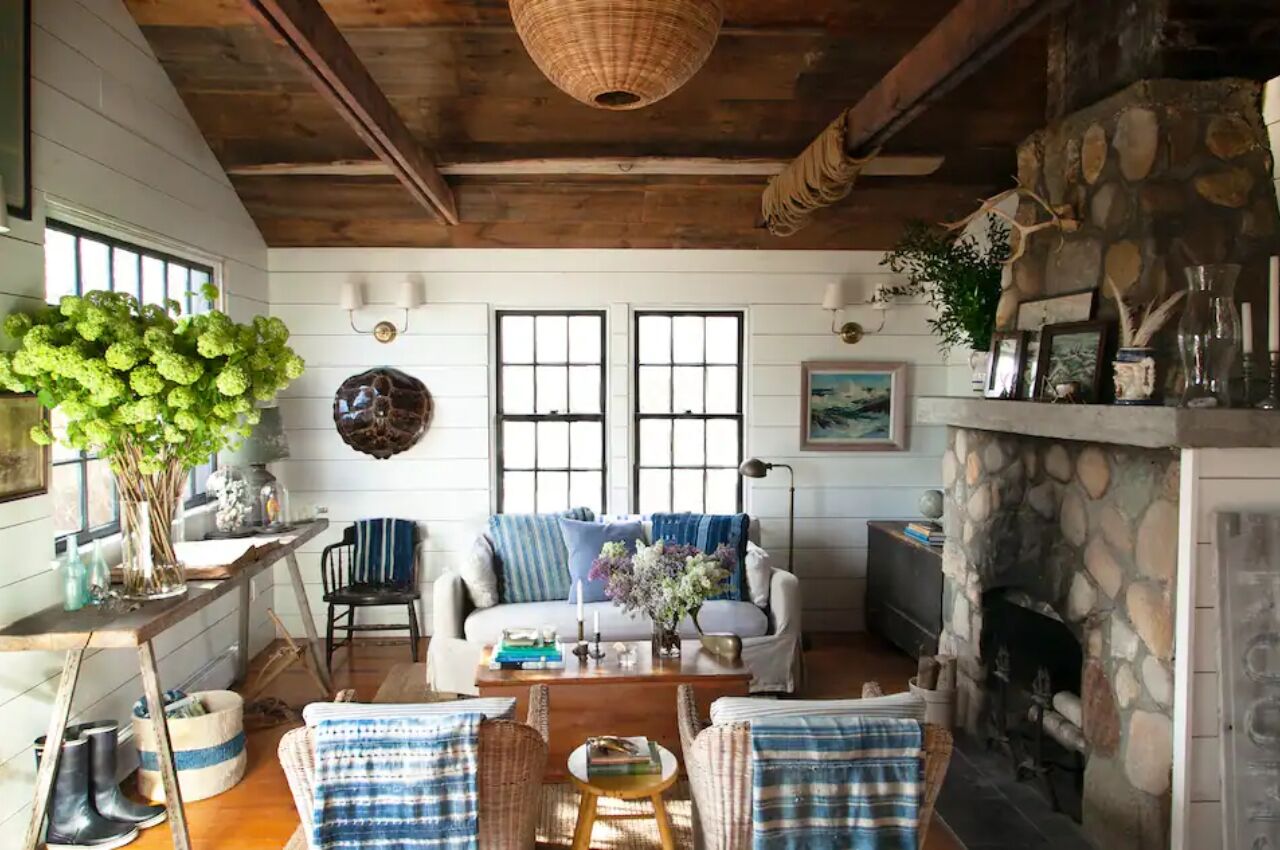 Listen to waves breaking at this 1940s cabin, located one-hundred paces from the private beach at Heather Hills. Don't be fooled by the vintage nautical decor – the interior is tricked out with modern appliances and high-end home goods, making this an upscale place to rest your head.
Lake George, New York
Crowned by the Adirondack Mountains and dotted with hundreds of islands, it's no wonder Lake George is commonly called the "Queen of the American Lakes." The aquamarine pool's 109 miles of shoreline wind through old-growth forests and historic hamlets, creating the ultimate kingdom for outdoor enthusiasts.
Venture to the lake's south side, where families spend summer afternoons lounging on the 1700-foot expanse of Million Dollar Beach, and hikers climb up Prospect Mountain for panoramas of verdant peaks.
In the north, American history unfolds around every corner in charming towns like Ticonderoga and Sabbath Day Point, both battle sites during the American Revolution and the French and Indian War.
But the best of Lake George isn't found on land. Set sail with the Lake George Steamboat Company, established in 1917, for sweeping views of lakefront homes and woodlands. Hop on a kayak and glide along the lake's perimeter while searching for falcons overhead. Rent a motor boat to cruise around the lake's islands or idle near shore to fish for bass and trout.
After a day on these waters, you'll understand why Lake George has been a go-to vacation destination for New Yorkers since the 19th century.
Where to stay
For lakefront views that won't quit, book an island campsite through Reserve America. While some islands come with dozens of campsites, others — like the aptly named Hermit Island — only accommodate small groups. Rent an entire island with friends to feel like rulers of your own Adirondack kingdom.
If roughing it sounds like the opposite of relaxing, stay at this rustic waterfront Airbnb, where you can jump in the water as soon as you wake up.
Sag Harbor, New York
Located on the north coast of Long Island's South Fork, Sag Harbor is geographically connected to the Hamptons but culturally in a league of its own. Rock legend Billy Joel lives in town and you might spot Andy Cohen gliding by on his way to Shelter Island, but at its heart, this former whaling community is less about keeping up with the Joneses and more about enjoying the simple life.
Mornings are spent with breakfast burritos from Provisions, and in the evenings, waiting for froyo at Yummylicious is considered a social outing. The recently-revamped Sag Harbor Cinema plays art-house films and silver screen classics, and the Bay Street Theater honors the summer stock tradition with its smattering of seasonal shows. Local families hang together at Havens Beach, where it's always safe for a swim, and the community keeps their history alive at the Sag Harbor Whaling and Historical Museum, set in a mansion from 1845.
While you might sense some Upper East Side-style posturing at Sen (a Japanese spot) and Il Capuccino (the best Italian in town), it's easy to get away from Sag Harbor's haughty riff-raff by jetting to the ocean. At the Elizabeth A. Morton National Wildlife Preserve, spend a day collecting seashells along the shore or hiking through 187 protected acres to catch glimpses of wild turkeys and chipmunks. In the wild, no one cares if you're a millionaire.
Where to stay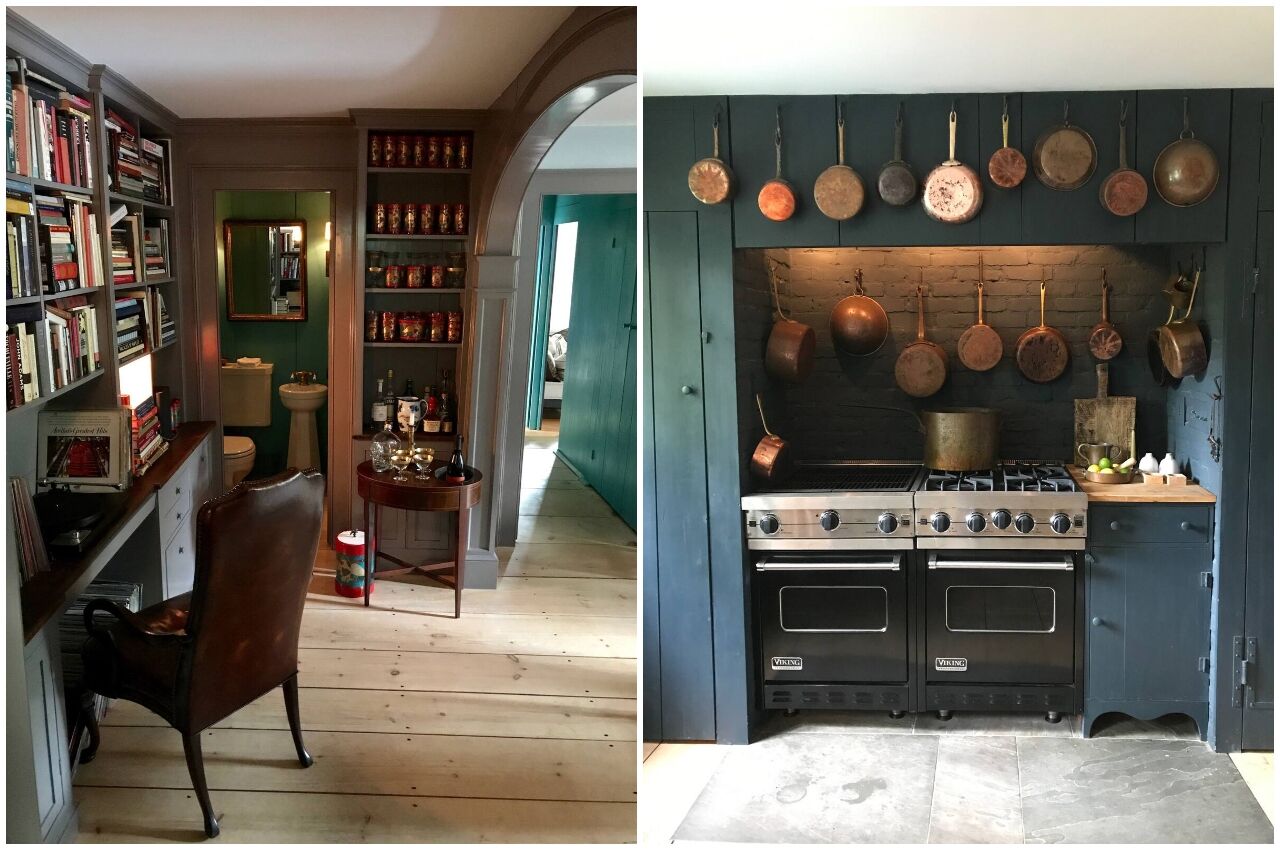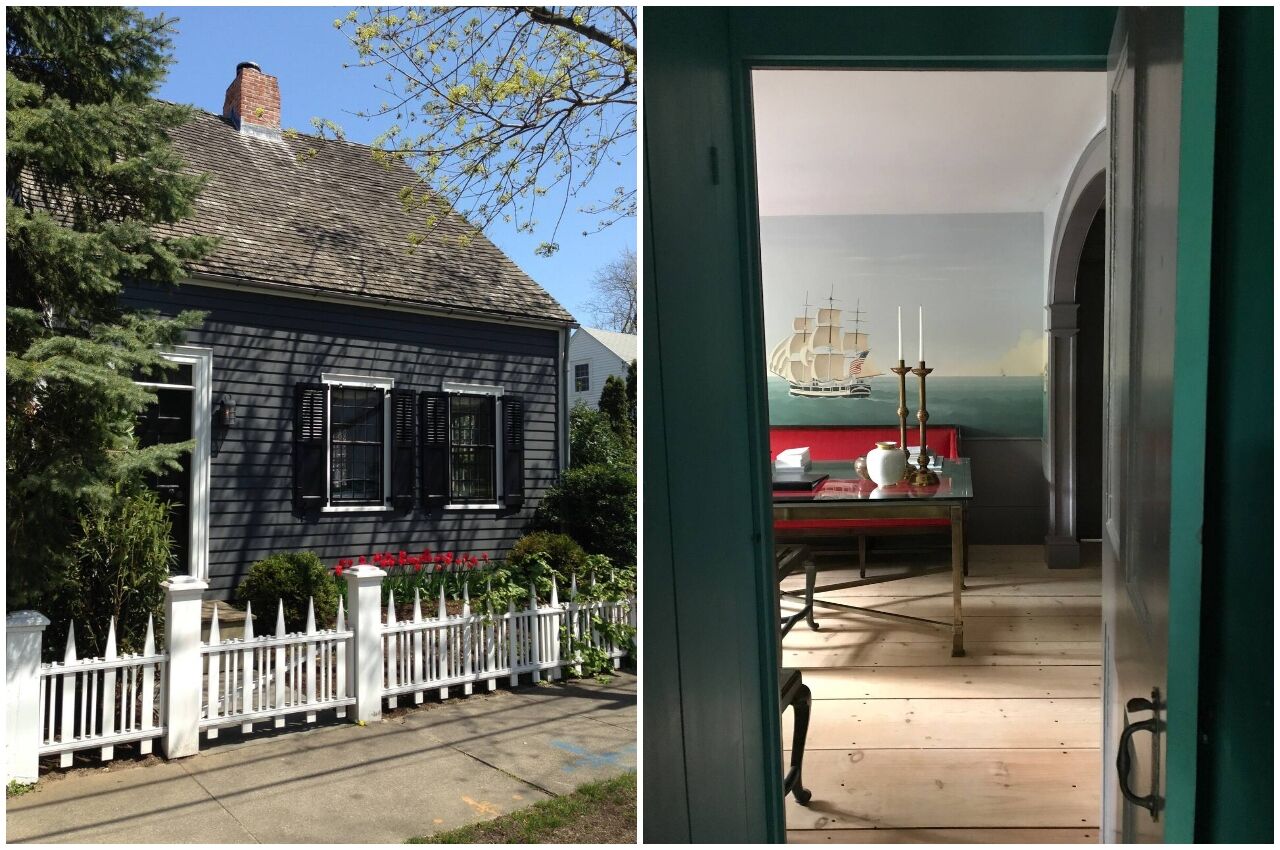 This home from 1790, complete with classic clapboard siding, marries Sag Harbor history with 21st-century luxury. Dip in the heated plunge pool and star gaze on the back patio. When it's time to explore town, Main Street is a block away.
Newport, Rhode Island
Long before the Hamptons became an iconic summer escape for New York's wealthy set, there was one destination prized above the rest: Newport.
In the 1850s, business tycoons began building palatial mansions along the town's rugged coast, inspired by extravagant European architecture. Today, the remaining fortresses (which their owners once referred to as "summer cottages") appear like an American Versaille. Spend a weekend touring properties once owned by families like the Astors and Vanderbilts to gawk at the Gilded Age glamor.
Mansions aside, the reason Newport became a summer sanctuary remains. Stroll along the Cliff Walk, a 3.5-mile seaside esplanade hugging the town's prized homes, to be hypnotized by the rocky shoreline and salty air. Easton's Beach, located steps from the Cliff Walk, is where families construct sand castles to quell their real estate envy. For something more serene, head to Sachuest Point — a 242-acre wildlife refuge where migratory birds like harlequin ducks stop over for their own weekend getaways.
At Bowen's Wharf, it's clear that money never left Newport. Yachts line the docks like floating palaces, and well-heeled visitors dine on calamari (a local delicacy) at upscale eateries like Clarke Cooke House. Get a feel for how the other half lives by taking sailing lessons at Sail Newport. Dress the part by wearing a nautical-striped sweater and your best boat shoes — you'll blend right in.
Where to stay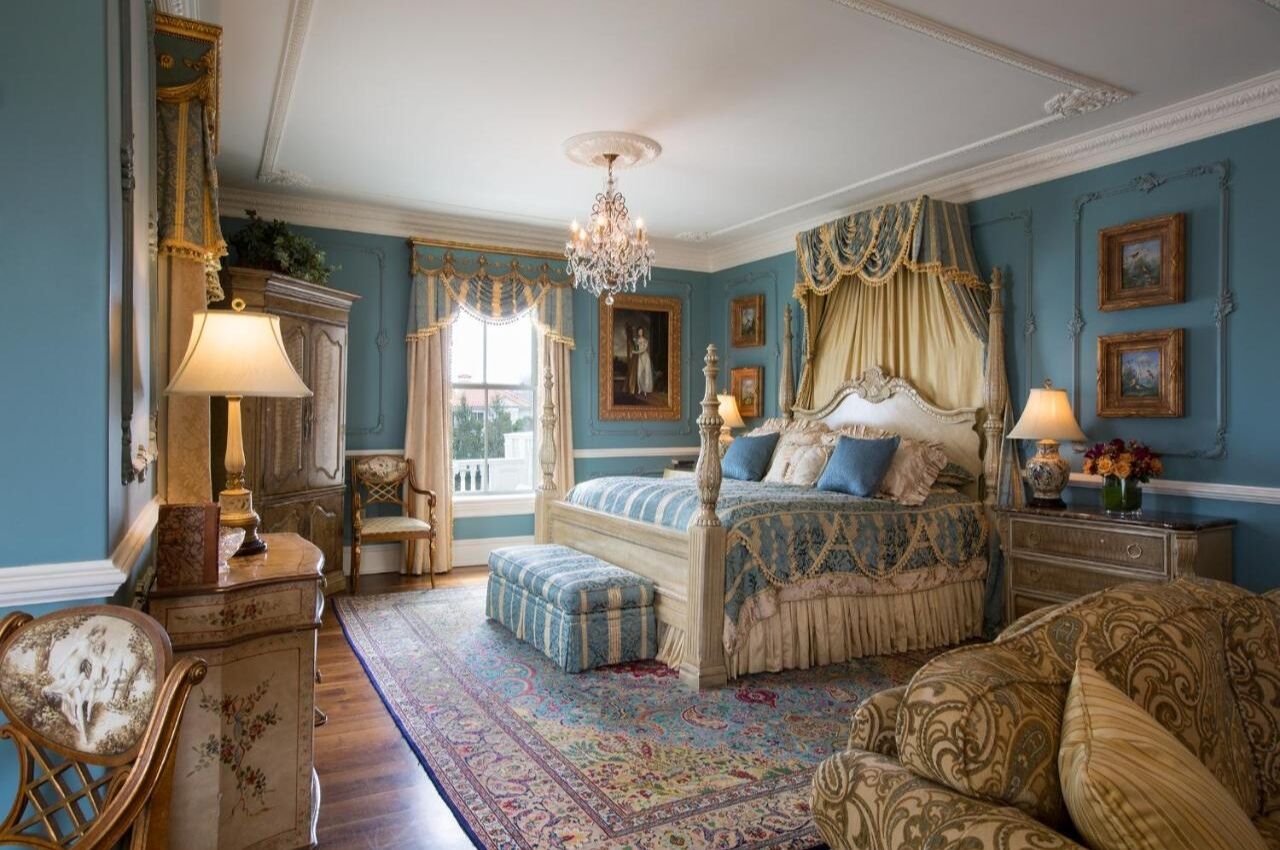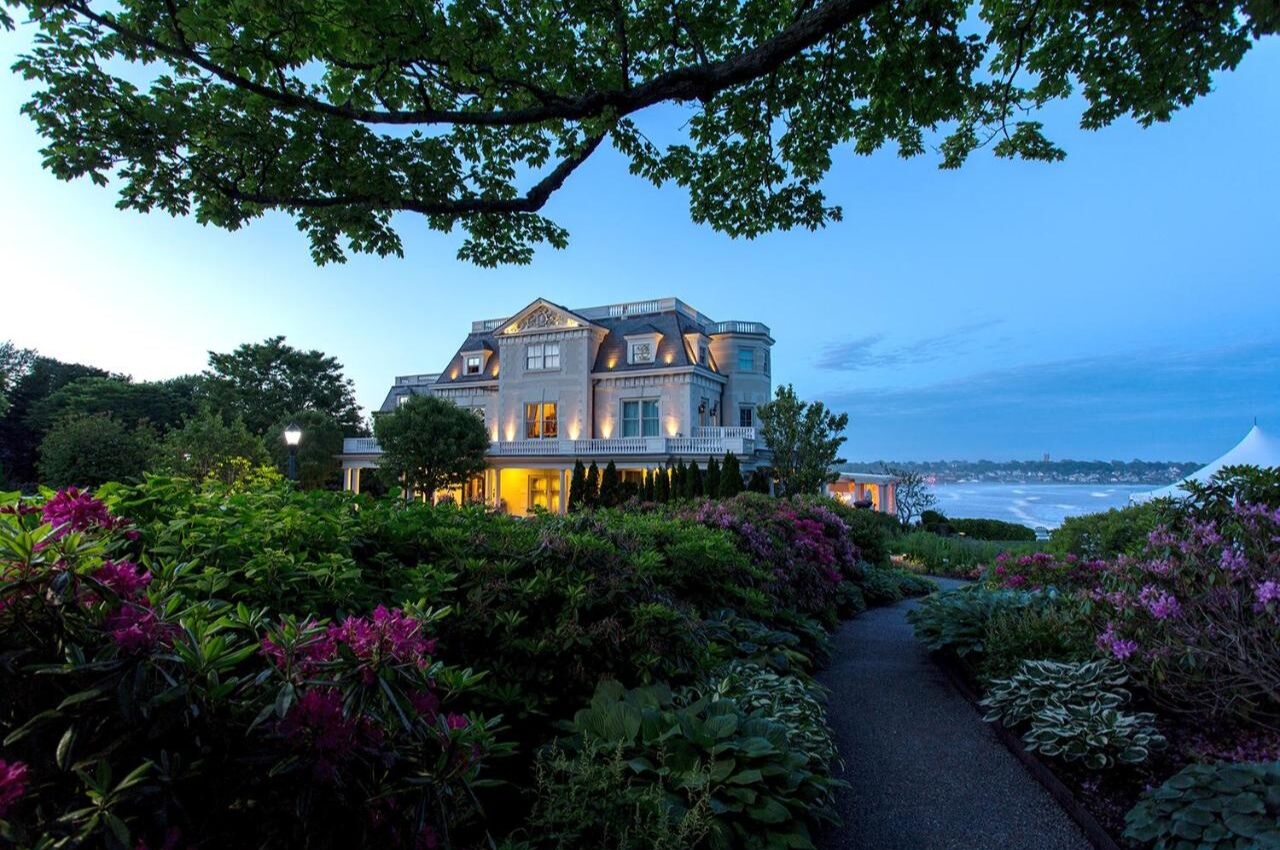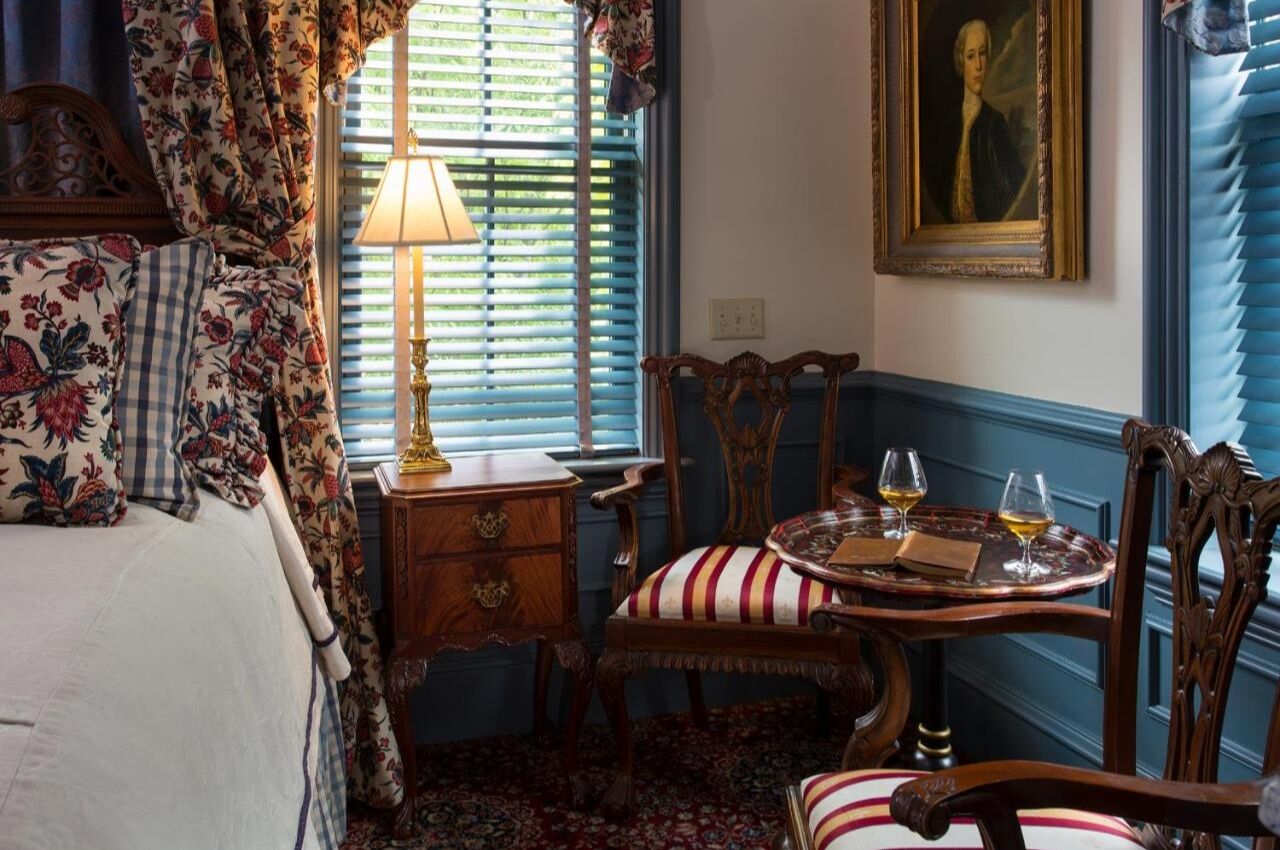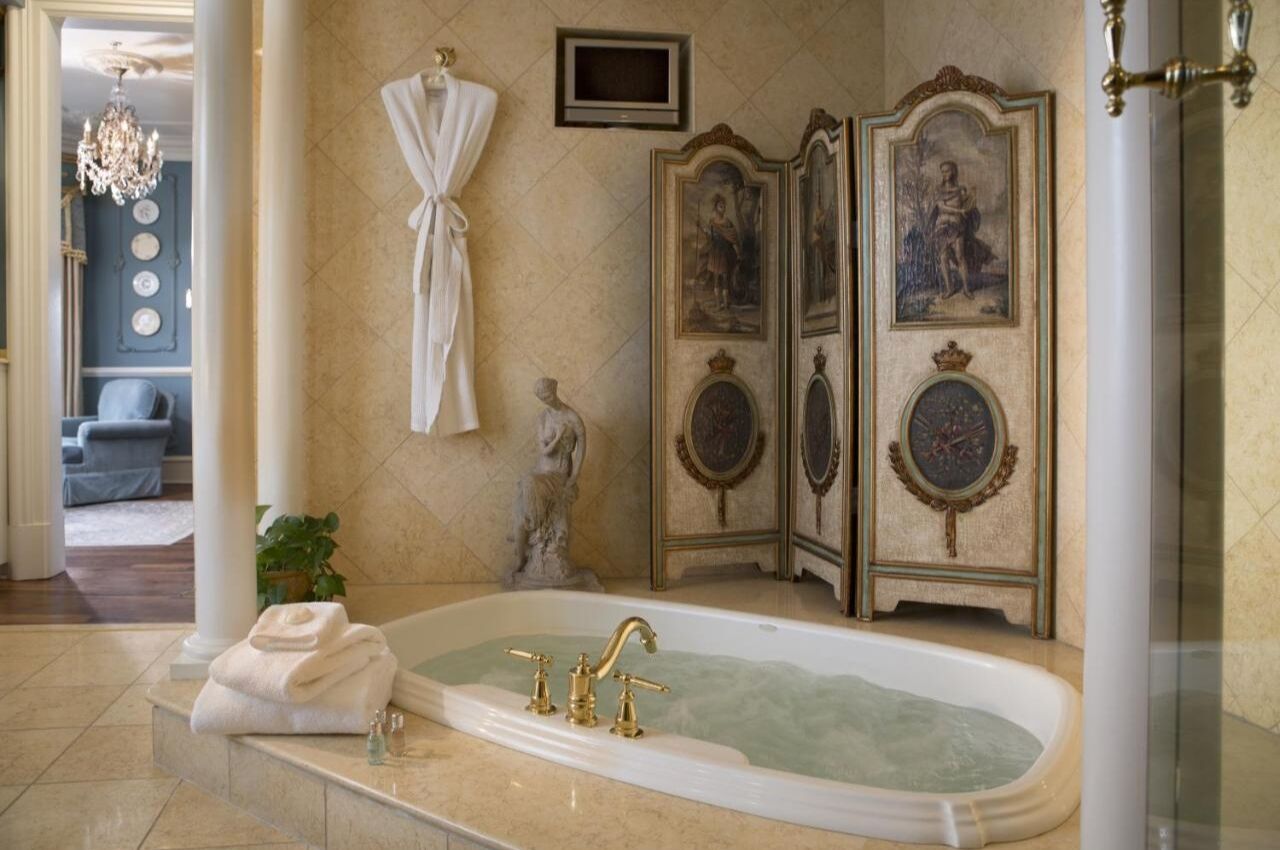 Splurge for a night at The Chanler — the only hotel on Newport's Cliff Walk. The building, built in 1873 for New York Congressman John Winthrop Chanler, retains its original opulence with historical decor while boasting modern amenities suitable for contemporary travelers.
Cape May, New Jersey
The jewel of the Jersey Shore is chock full of activities fit for a fun family getaway. Take a trolley tour to see the largest helping of Victorian homes outside of San Francisco, learn about the town's role in the Underground Railroad at the Harriet Tubman Museum, or spend an afternoon checking out the kitschy shops along the pedestrian-friendly Washington Street Mall. When it's time to kick back, Cape May's 2.5-mile-long eponymous beach is always within walking distance.
Cape May's location on the southernmost tip of New Jersey's peninsula isn't only attractive to families. In spring and autumn, roughly one million migrating birds flock to the shores of Higbee Beach, where expert birders wait with binoculars to spy everything from black-bellied plovers and white-rumped sandpipers to over 20 species of warblers.
The birding ends when night descends, but the vacation vibes don't stop. See what's on tap at Cape May Brewing Co., try a flight at Cape May Winery, or treat yourself to a delectable ice cream sandwich from Peace Pie to cap off the day.
Where to stay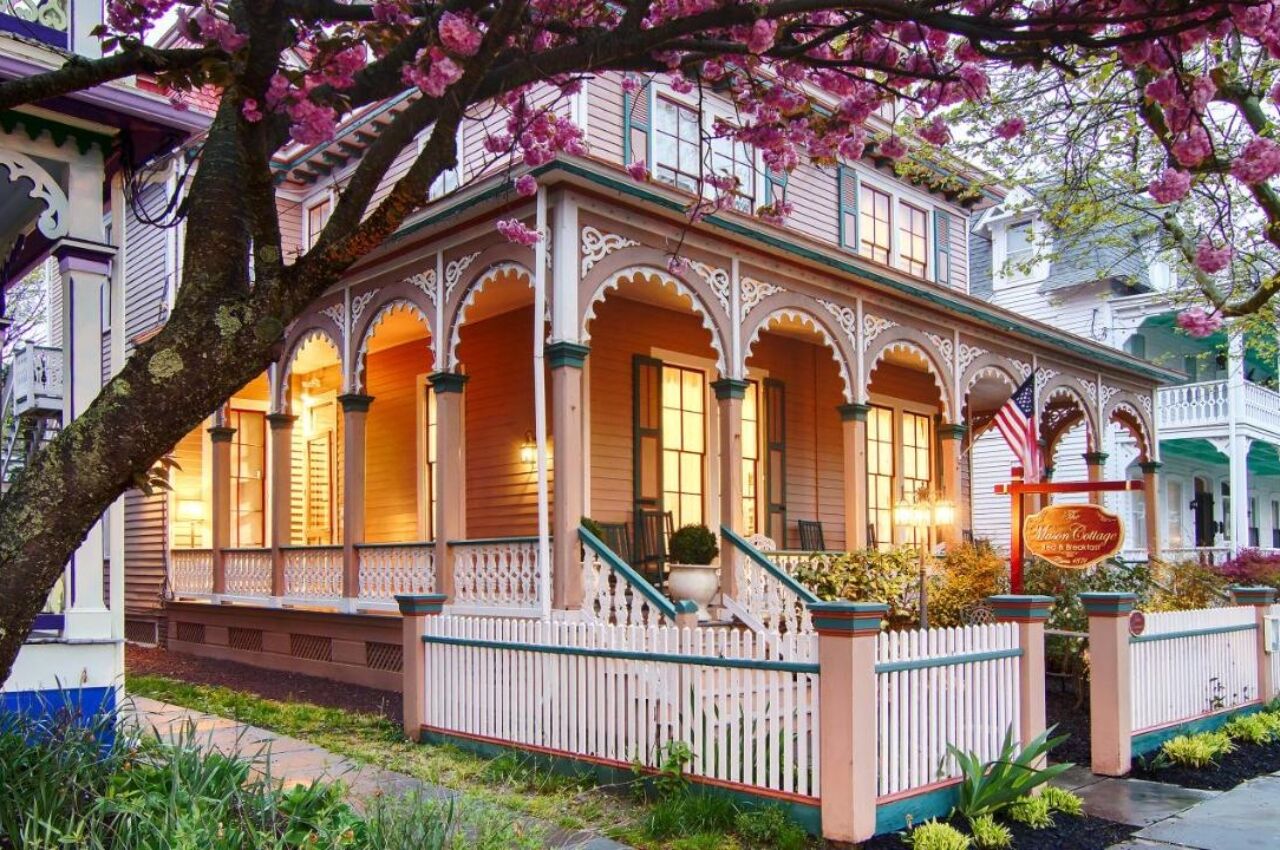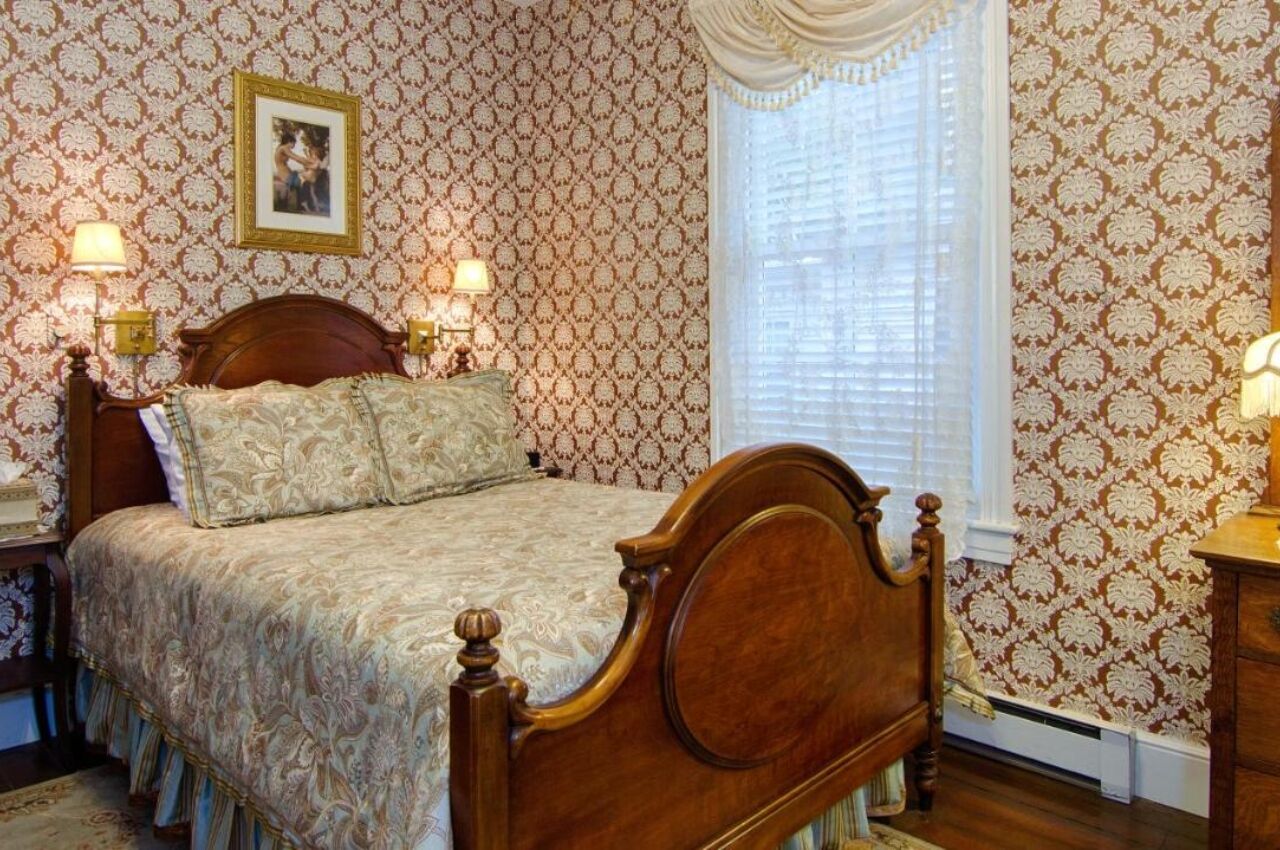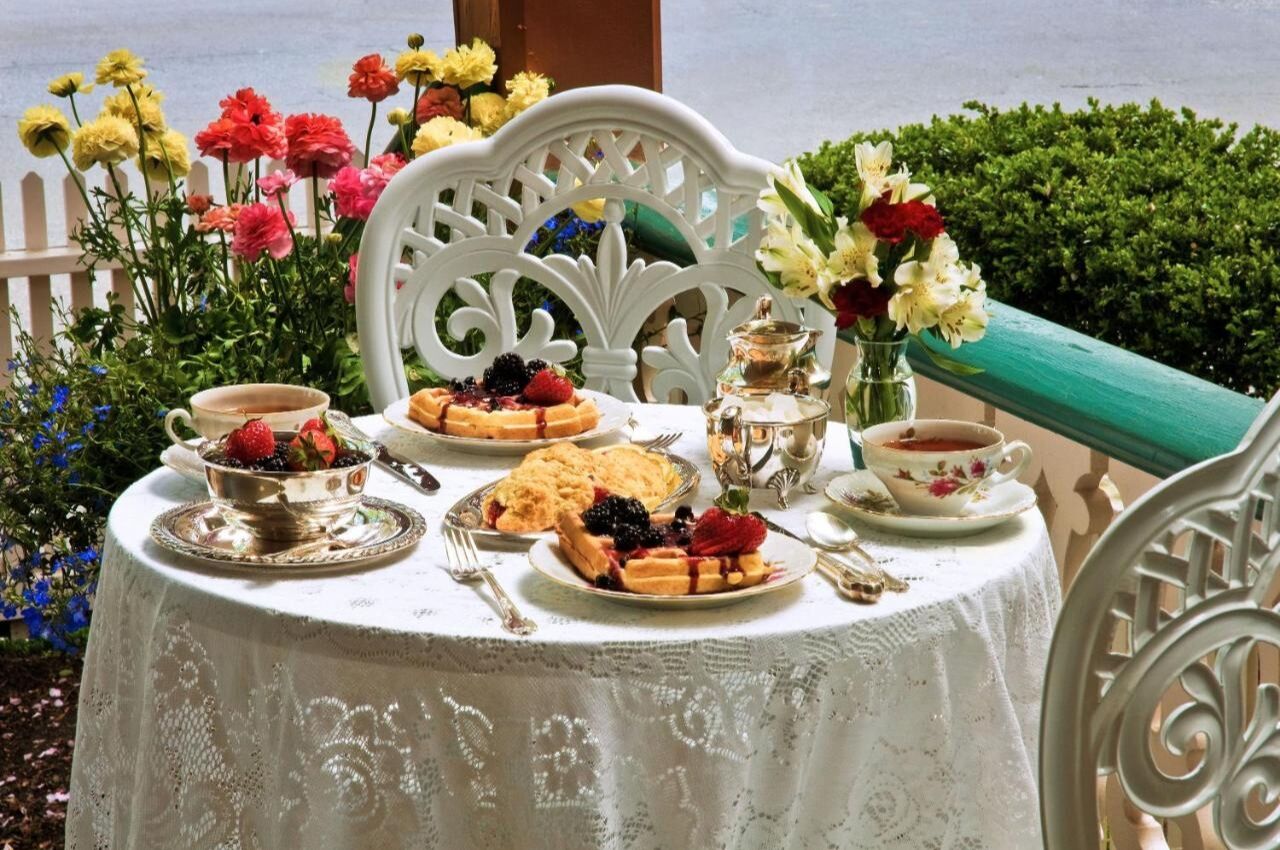 Lean into the Victorian life at The Mason Cottage, a bed and breakfast inside a historic beauty built in 1871. Complimentary bicycles allow you to cruise around town with ease, and beach chairs and beach towels will make any ocean excursion a breeze.
Bar Harbor, Maine
The nine-hour drive needed to reach Bar Harbor is well worth the mileage. Located on the western edge of Mt. Desert Island, this quaint coastal hub provides the kind of solitude you can't find in NYC — which is why wealthy New Yorker John D. Rockefeller bought a house here in 1910.
Acadia National Park is Bar Harbor's raison d'être. Drive the 27-mile loop road to see the scenery or plan a few pit stops for active excursions. The Beehive Loop, a rung-and-ladder trail, climbs 520 feet above sea level, while a trek up Cadillac Mountain takes you to the park's highest peak. Dip your toes in icy water at Sand Beach, a popular shore flanked by pink granite rocks, then listen for the boom as waves slam into the cave at Thunder Hole.
Between April and October, it's possible to see finback, humpback, and minke whales off the coast; book a tour with Bar Harbor Whale Watching to see the gentle giants up close. If you'd rather stay on land, check out the Abbe Museum — dedicated to the indigenous Wabanaki people who lived here long before European colonizers arrived.
When it's time to chow down, find yourself a lobster bake. This Maine tradition usually includes lobster, corn on the cob, boiled potatoes, coleslaw, and biscuits. If you're lucky, you'll get some old-fashion New England clam chowder and a sweet slice of blueberry pie to wash it all down. Order a to-go meal from Acadia Lobster Bakes and enjoy it with friends — there will be plenty to go around.
Where to stay
Relax at this charming apartment mere steps from Main Street, where you'll find the majority of Bar Harbor's restaurants and shops. With three bedrooms, this is the perfect resting pad for a family retreat or weekend with friends.
Fire Island Pines, New York
Bid NYC's honking horns goodbye on this car-free destination off the Long Island coast. The only way to get here is via ferry from Sayville, and once the boat docks at the Pines Marina, New York's bustle seems like a bad dream.
Fire Island became a haven for the queer community in the 1940s, and today, spending a week on the sandbar is a rite of passage for NYC's alphabet mafia. Travelers shack up in modernist pine homes connected by wood-plank footpaths and split their days flitting between pool parties and sunning on the sugary sands of Fire Island National Seashore. At night, crowds gather at the Pavilion and Sip-n-Twirl for cocktails, dancing, and drag shows (triple-threat Pixie Aventura is a knockout). Adventurous souls can cruise through maritime forests to Cherry Grove, a neighboring LGBTQ+ enclave.
If you're looking for up-all-night escapades, visit for July 4th or the Pines Party, when circuit queens take over the scene. During the week, white-tailed deer outnumber people, and it's best to curl up on the beach with a good book. High season is from Memorial Day to Labor Day, but consider visiting in early spring or autumn if you're looking for lower prices and peaceful shores.
Where to stay
Decompress for an entire week in this colorful two-bedroom cottage equipped with a pool and hot tub. The home's quirky decor outshines most lodgings in the Pines.
Skaneateles, New York
Life slows down on the shores of Skaneateles (pronounced Skinny-atlas). This bucolic Finger Lakes town, hidden at the tip of its namesake lake, is only one hour northeast of Ithaca's iconic gorges but world's away from its college-kid nuttiness.
Head to an appointment at Mirbeau Inn & Spa, where guests enjoy treatments inside a Claude Monet-inspired garden, then drive to Anyela's Vineyards to spend the afternoon sampling local rieslings. If you visit in August, don't miss the Skaneateles Festival, a four-week concert series featuring world-renowned classical musicians; in nearby Auburn, REV Theater Company stages Broadway-style musicals throughout summer.
No trip is complete without exploring the lake. For a postcard-perfect glimpse of the 16-mile-long pool, stop by Thayer Park, where mallard ducks splash in the shadow of 19th-century St. James' Episcopal Church. To cruise the perimeter, rent a kayak from Skaneateles Marina, or kick back on a guided tour with Mid-Lakes Navigation. Clift Park is the place to swim during summer's dog days.
Once you've worked up an appetite, stroll down nearby East Genesee and Jordan Street to sample local flavors from spots like Doug's Fish Fry and Skaneateles Bakery (don't leave without a donut).
Where to stay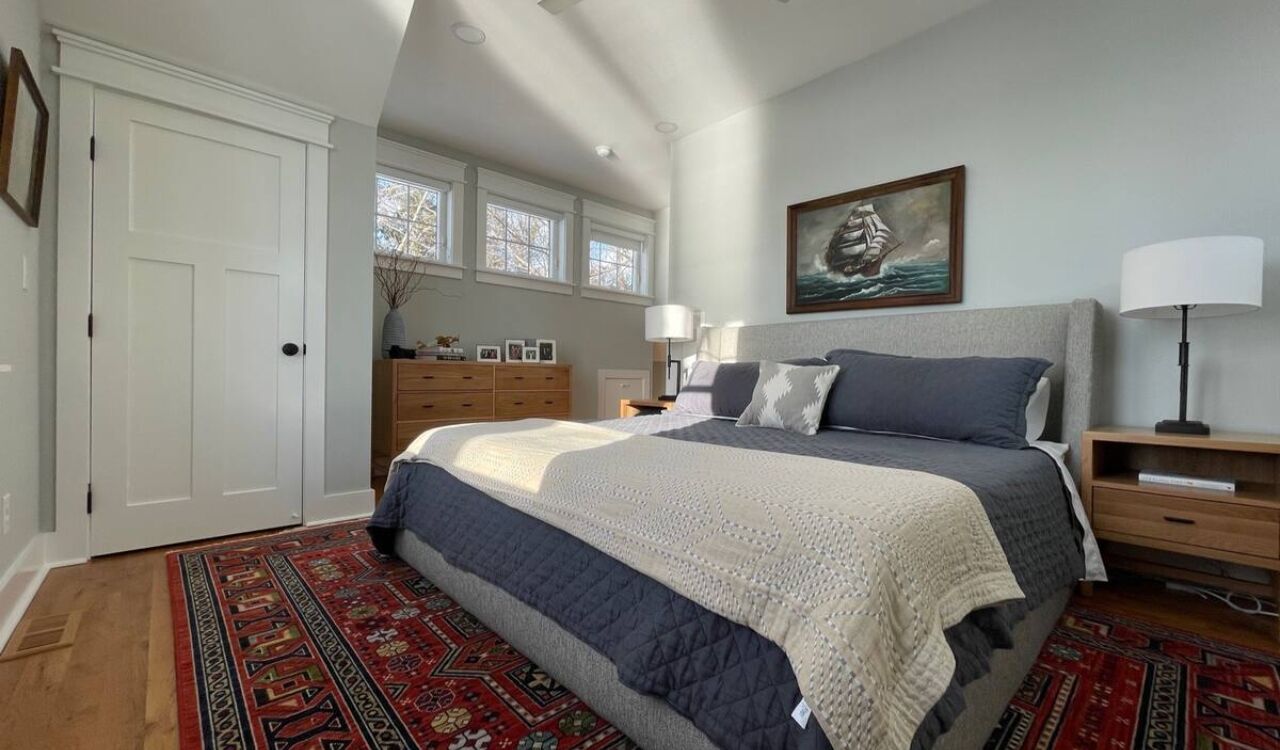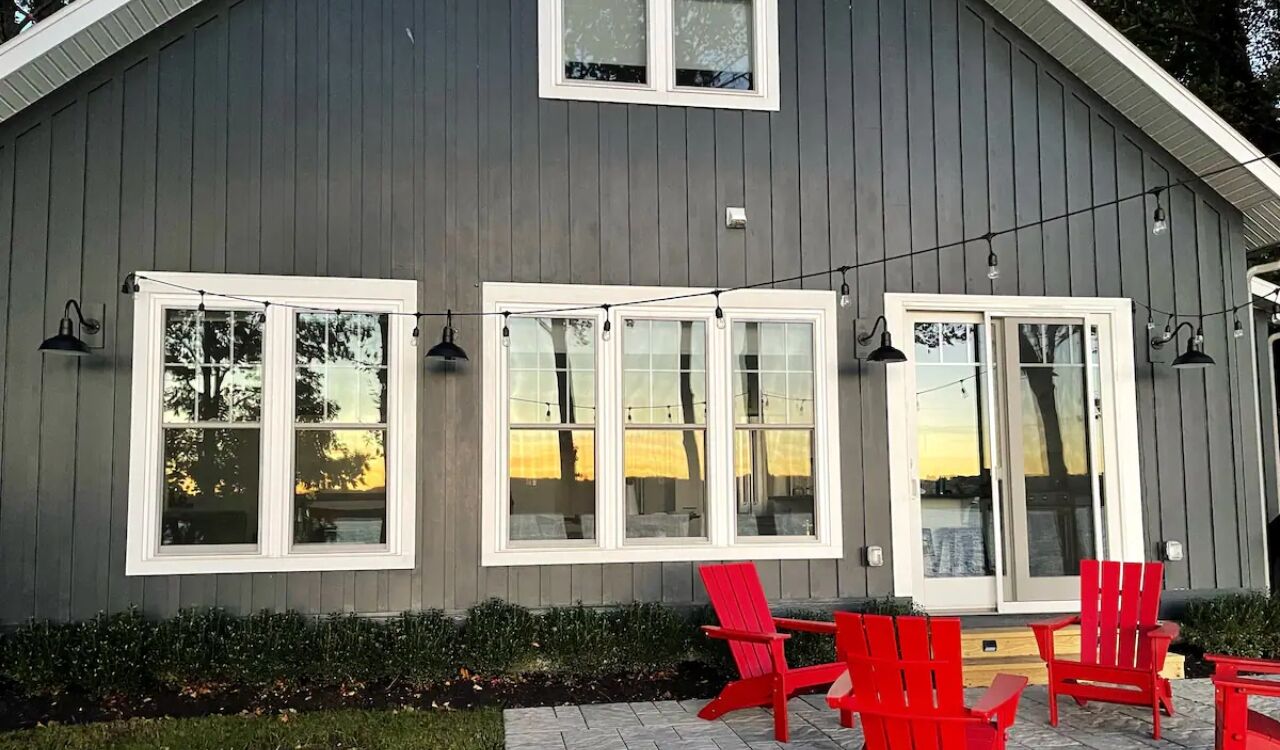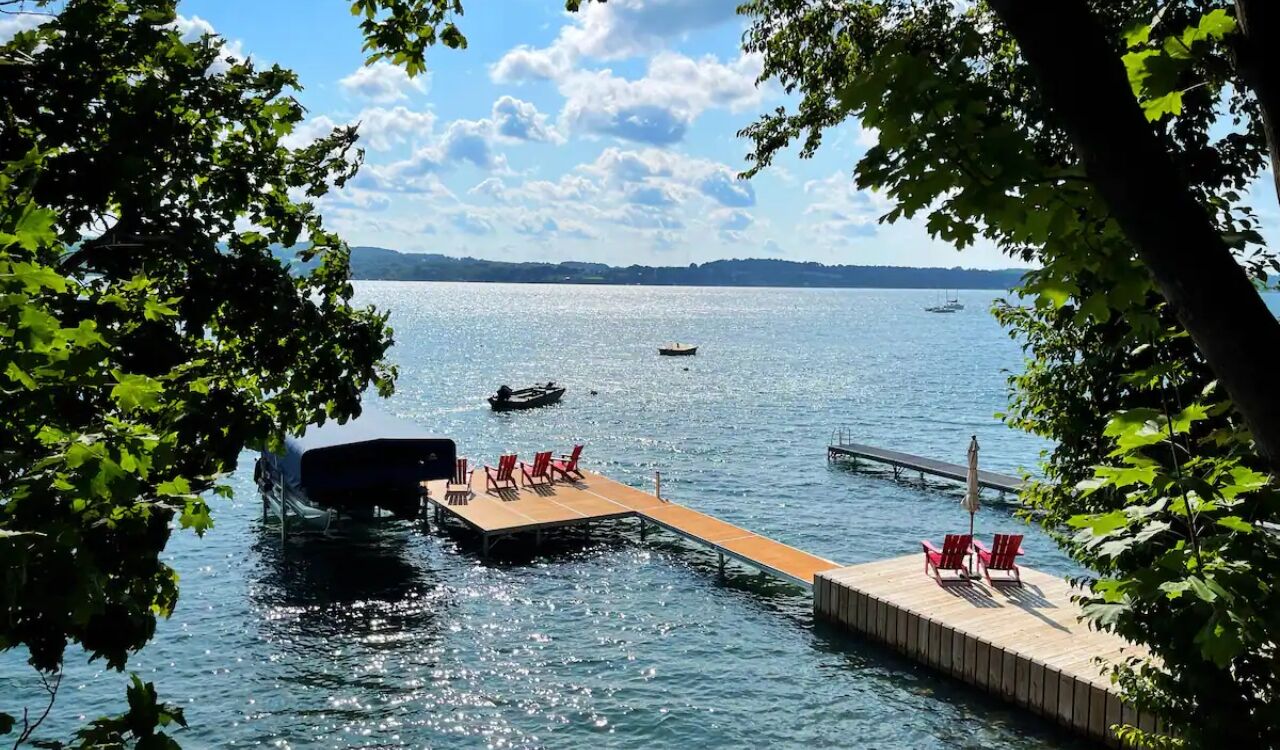 Spend all day sunning on the dock at this lakeside home three miles from Skaneateles. As the sun sets, there's no better place to be than the property's western-facing shoreline.
Assateague Island, Maryland
Look out for wild ponies, Sika deer, island foxes, and elusive river otters. The boisterous boardwalk of Ocean City is only twenty minutes away, but Assateague Island is a coastal wilderness that feels far from the crowds.
Upon arrival, pitch a tent facing the Atlantic and jump in the ocean. Assateague Island stretches for 37 miles between Maryland and Virginia, but most beach bums stick to the Maryland side, where camping is allowed. Summer's balmy weather heats the sea to over 70°F, making it ideal for long days of swimming and sunbathing.
Get your blood pumping by kayaking with Assateague Explorer's guided expeditions or hike through the marshland in search of wild ponies (it's okay to look, but don't touch). Slick surfers cut through waves at Assateague State Park, and if you're patient, you might spot whales showing off in the distance.
Assateague Island is devoid of shops and stores, so come prepared to rough it. That means firewood, water, food, and camping gear are necessary — as is bug repellent. But don't worry – the insects are still less bothersome than the tourists at Ocean Beach.
Where to stay
Stake your claim to Maryland's windswept island by renting a campsite via the Maryland Department of National Resources. There are two spots to choose from: bayside or oceanside. For quieter nights, direct access to the sea, and a soft, sandy floor to sleep on, oceanside is best. Bring extra-long stakes to ensure your tent doesn't blow away with the Atlantic breeze.
What did you think of this story?